3 Simple Ways on How to Clean a Silicone Baking Mat (Updated 2023)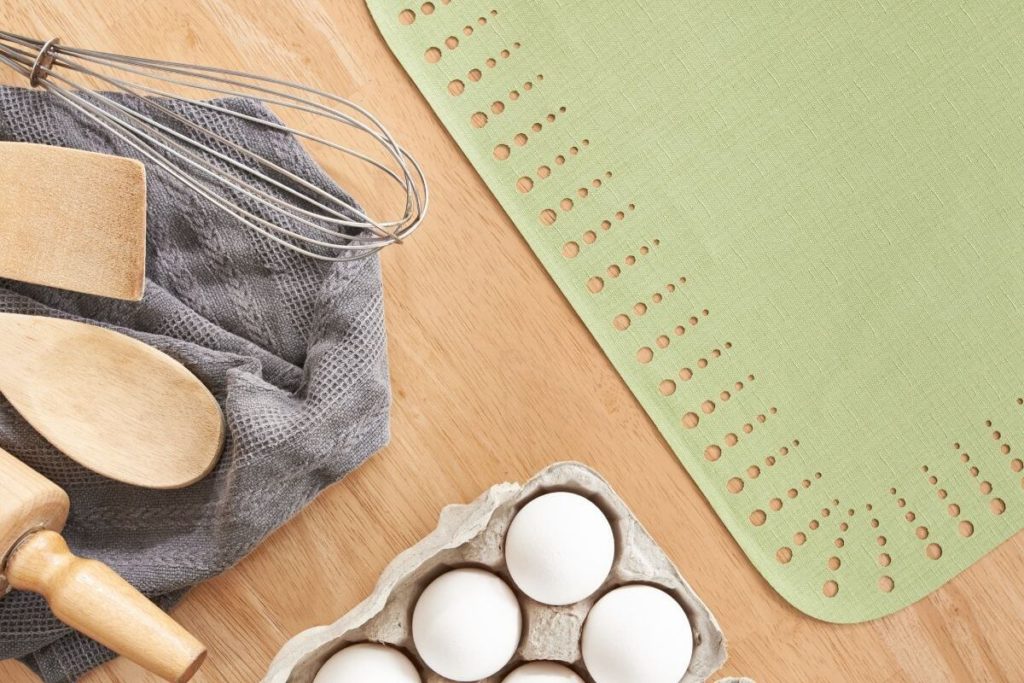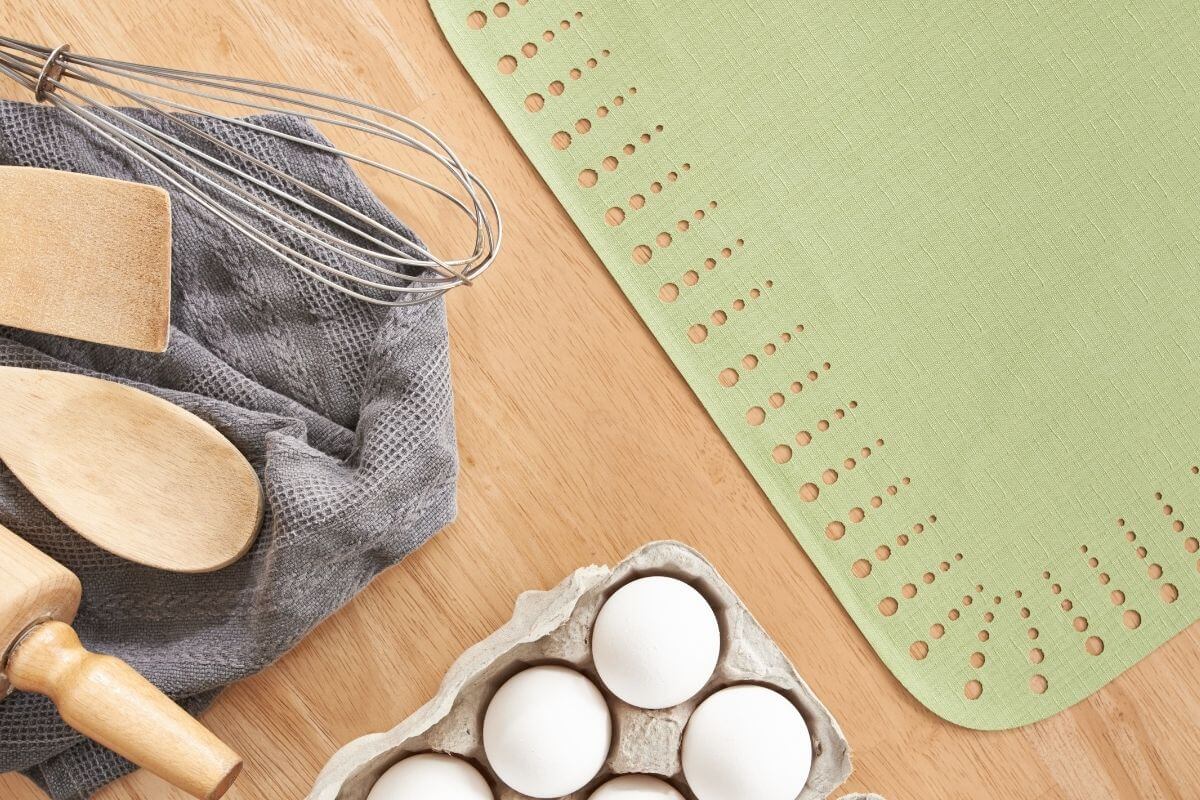 In this article, we share how to clean a silicone baking mat using some simple home solutions.
If you love to bake then you've probably used various baking materials like parchment paper and silicone baking mats.
While parchment or baking paper provides a hassle-free experience, it does not necessarily result in a more environmentally-friendly solution.
Enter silicone baking mats. Silicone baking mats (also referred to as silpats)  have become a great option for bakers who want to ensure a clean and green approach.
However, one question most users have with this kitchen tool is how to clean them. Take a look at how to clean these mats with ease.
What Is a Silicone Baking Mat?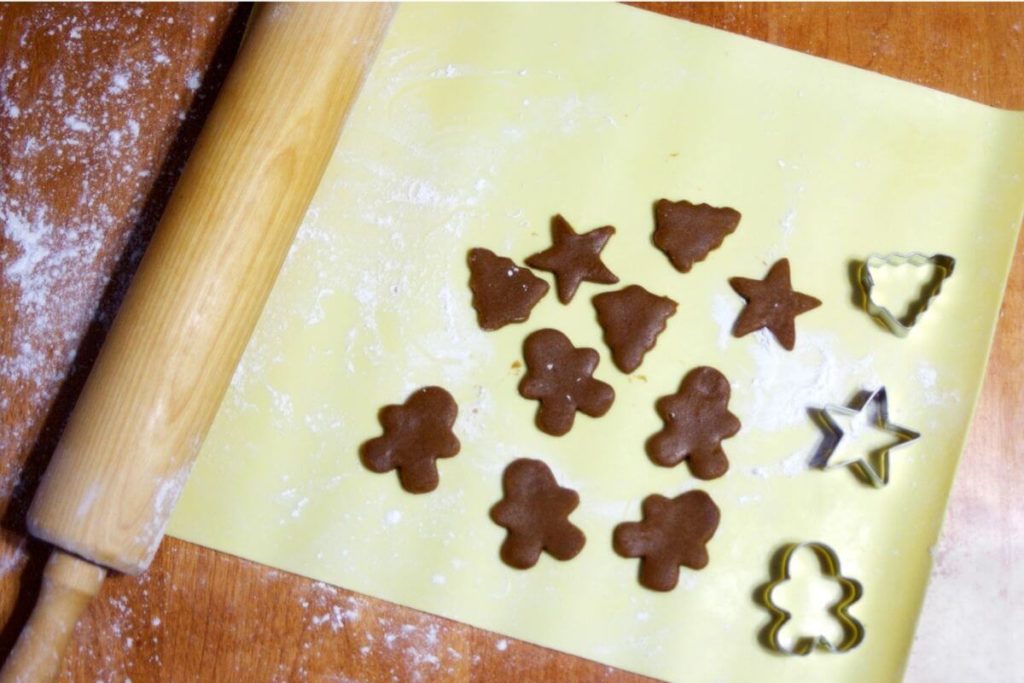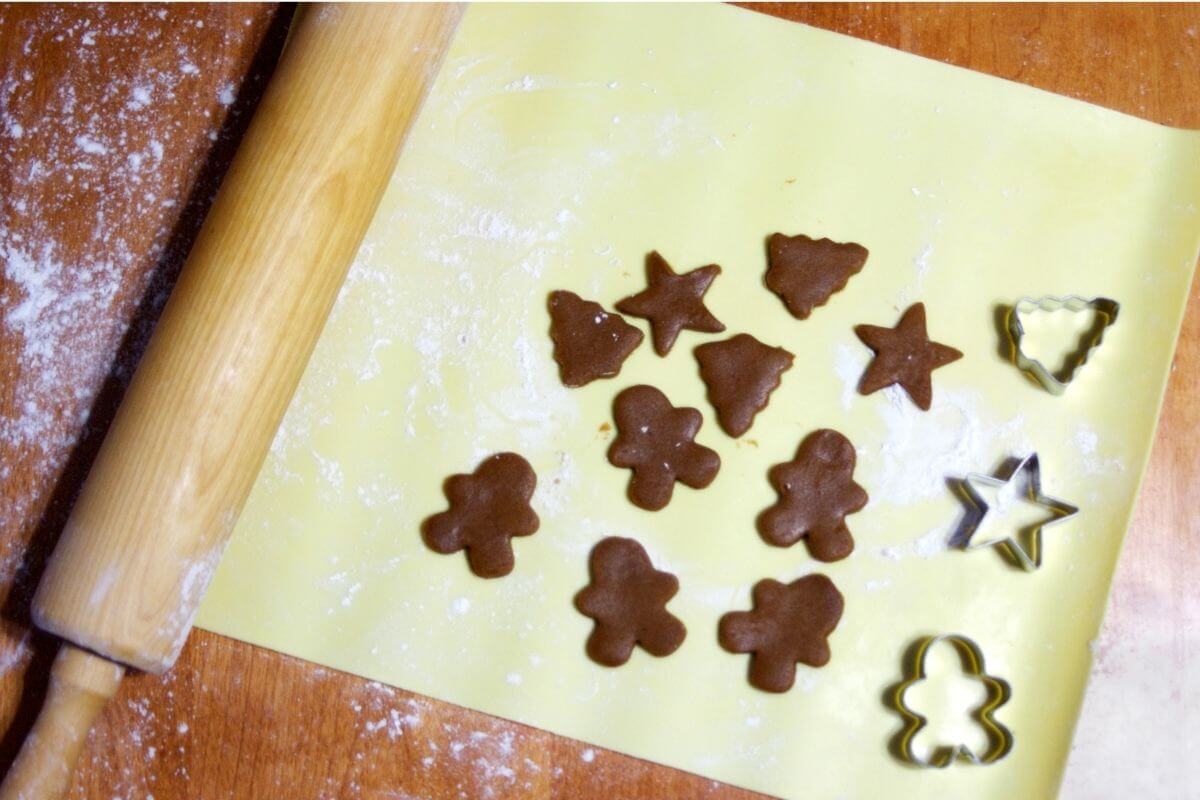 For those who have yet to make the switch, a silicone baking mat is simply a non-stick, food-grade, high-quality baking mat designed to fit baking pans.
They come in a wide range of shapes and sizes.
They are reusable sheets that withstand even some of the highest temperatures.
Unlike baking or parchment paper, as the silicone molecules expand during baking, the mats absorb oils, flavors, and fragrances.
As a result, you don't need to grease the mat in advance.
Silpats are the most popular mats on the market, followed by OXO and Amazon Basics.
They tend to have a smoother and sleeker surface, although most manufacturers acknowledge that a somewhat sticky film does naturally occur.
Ironically, this makes for a nonstick surface perfect for baking, roasting, and much more.
There are even custom-sized baking mats made especially for toaster ovens.
How to Clean a Silicone Baking Mat Effectively
As mentioned, silicone baking mats work because the silicone molecules expand as they heat up in the oven.
Because of this, the mats have a tendency to absorb the oils and residual flavors and odors of the items being cooked.
This results in the mats being coated in a thin layer of sheen.
Thankfully, there are a number of ways you can keep your silicone mats from deteriorating.
In fact, you can keep them looking fresh and new each and every time you use them.
Try these methods below:
Wash with warm, soapy water.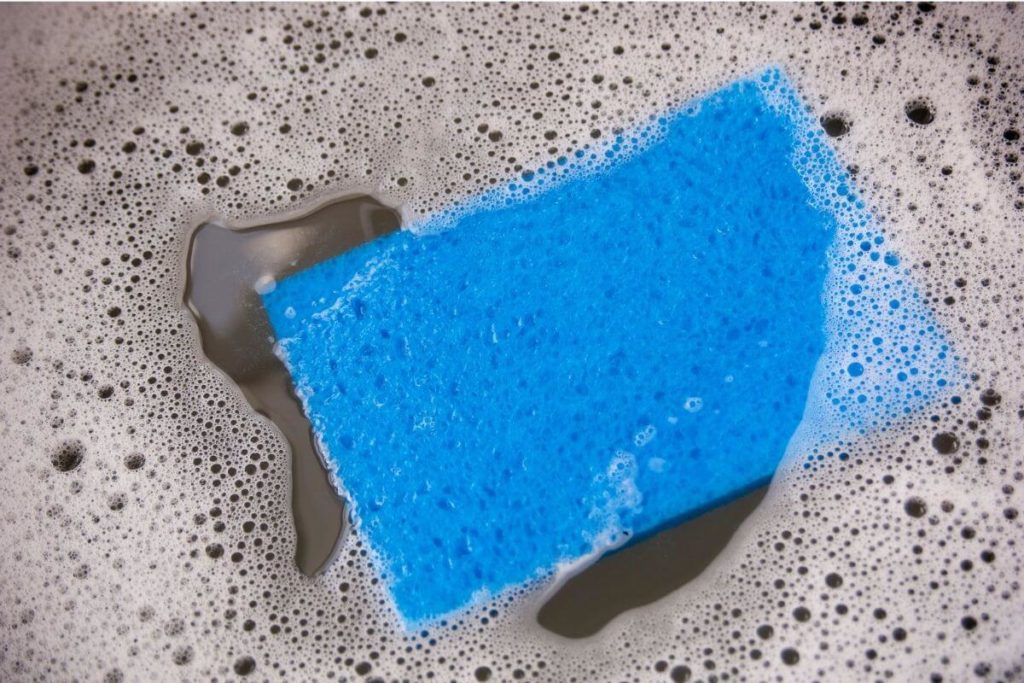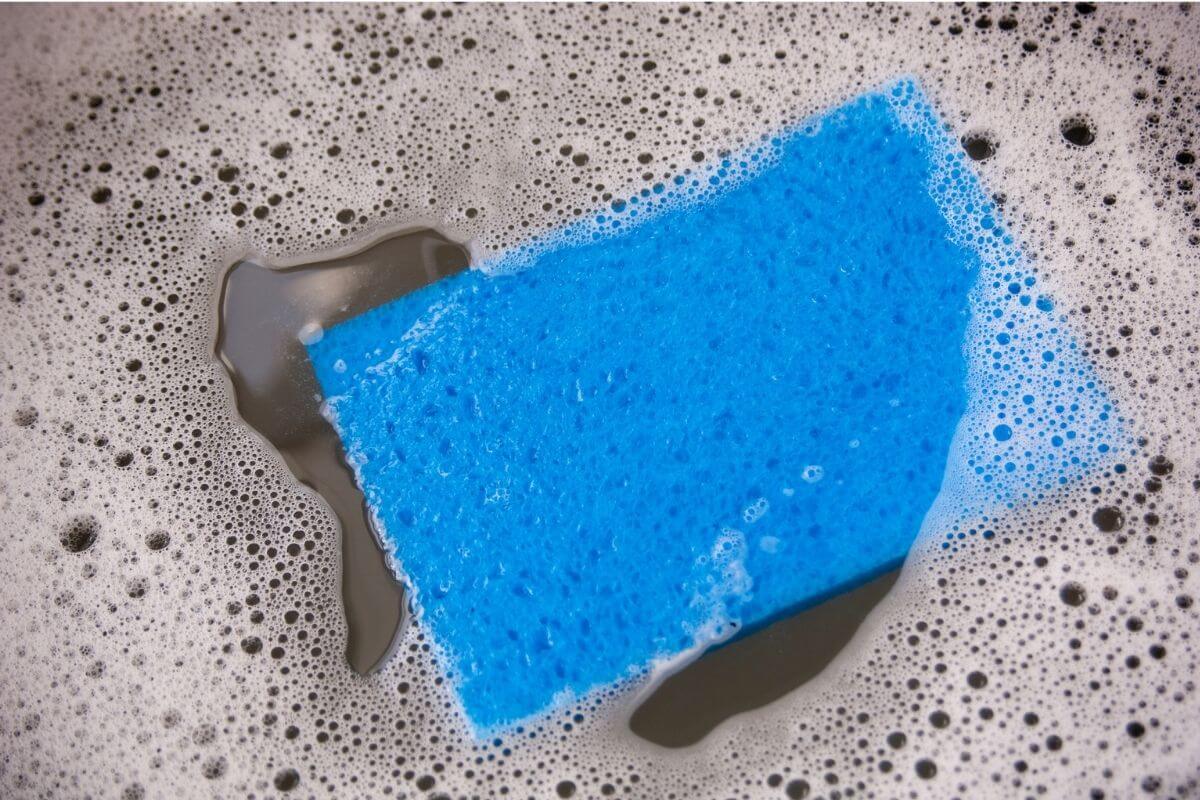 One of the best ways to clean your silicone baking mat and maintain its pristine condition is by using warm, soapy water.
Some even advise using hot water.
The warm (or hot) water combined with grease-fighting dish soap can take on the toughest stains and smells.
Keep in mind that using a soft sponge or towel is key.
This way, you'll avoid scratching the mat and taking off the protective layer of the silicone which may deteriorate if you use harsh materials.
If you don't want to put in extra work and use elbow grease, an easy way you can clean your silicone baking mats is simply by chucking them in the dishwasher.
Simply roll them up, place them inside, and run the washer as you normally would.
The heat of the dishwasher combined with the powerful streams of water may just be enough to rid your mat of oil and leftover debris.
Consider using a baking soda and vinegar solution.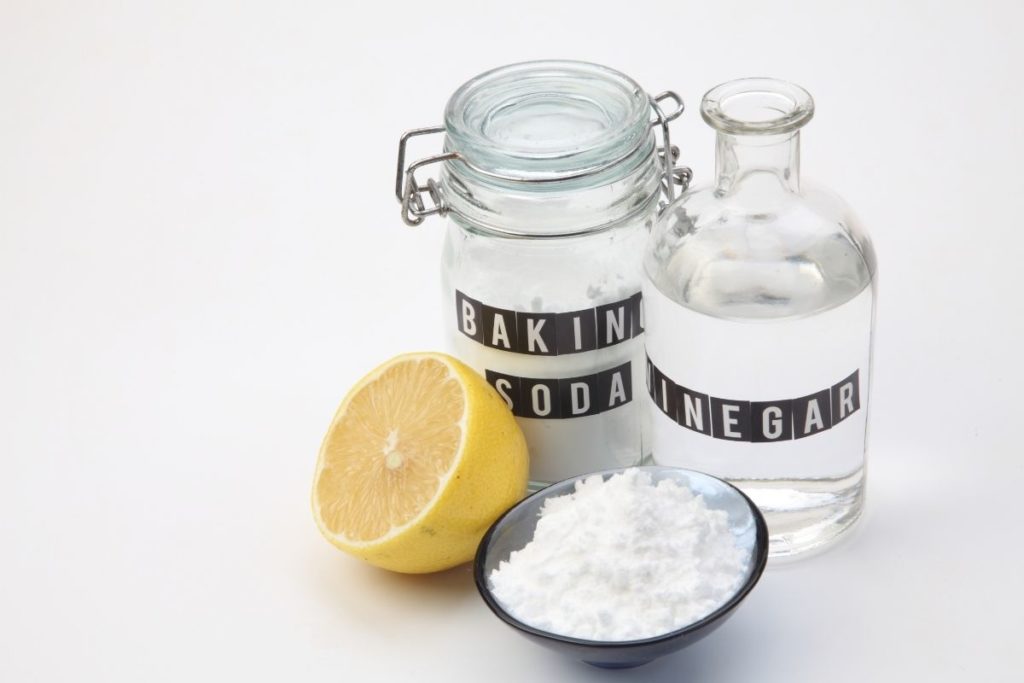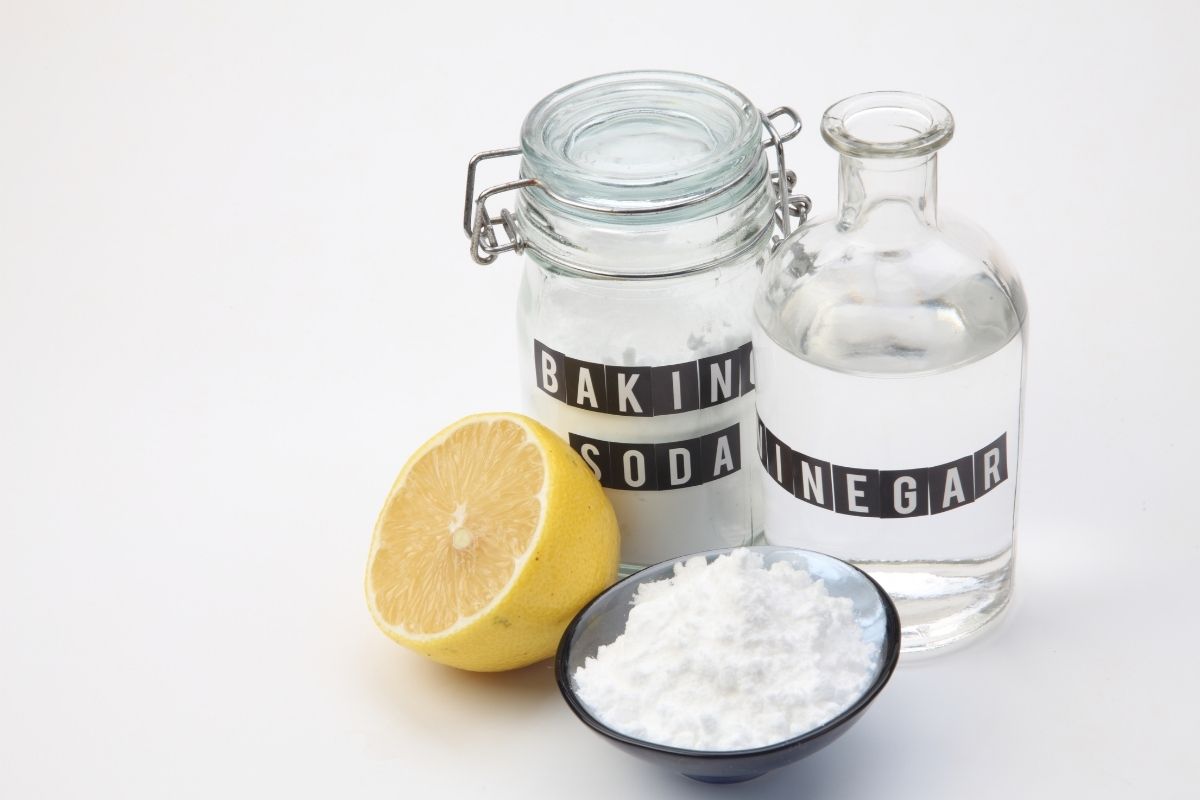 If all else fails, what can you use to get the residue off?
While you may be tempted to try a knife or something similar to scrape off the particles, you should probably try baking soda and vinegar first.
Both baking soda and vinegar are natural cleaning solutions.
Together, they can create a powerful yet gentle cleaning solution that removes the toughest stains and smells.
To create the paste, combine a bit of baking soda and white vinegar.
Use a sponge or a soft-bristled brush to spread this solution over a warm mat and let it sit for around 10 to 20 minutes.
Rinse and repeat if necessary.
Bear in mind, however, that Silpats recommended using cleaning solutions with pH levels no higher than 7.
White vinegar has a pH of 2.5, while baking soda has a pH level of around 9.
When combined, the pH can be altered depending on the amount you use in the mixture.
The Bottom Line
Silicone baking mats are certainly a key item in just about any kitchen these days.
With these nifty tricks on how to clean a silicone baking mat, you can finally get rid of unwanted odors and oils without any difficulty.
Plus, you also get to help save the environment by reusing this mat throughout your baking journey.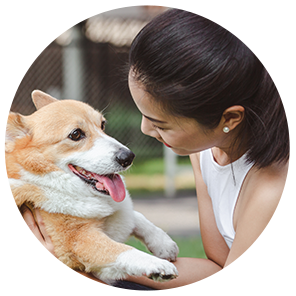 Hi, I'm Linda thanks for stopping by! We're so happy you're here. If you're a foodie and love to cook from home - you're in the right place..
LEARN MORE
Join the mailing list and receive our free newsletter!
Recipe Marker provides you with the best information about home cooking tips, recipes, ingredient substitutes and more. Check out our blog to see the latest articles.