12 Best Side Dishes for Chicken Alfredo (Updated 2023)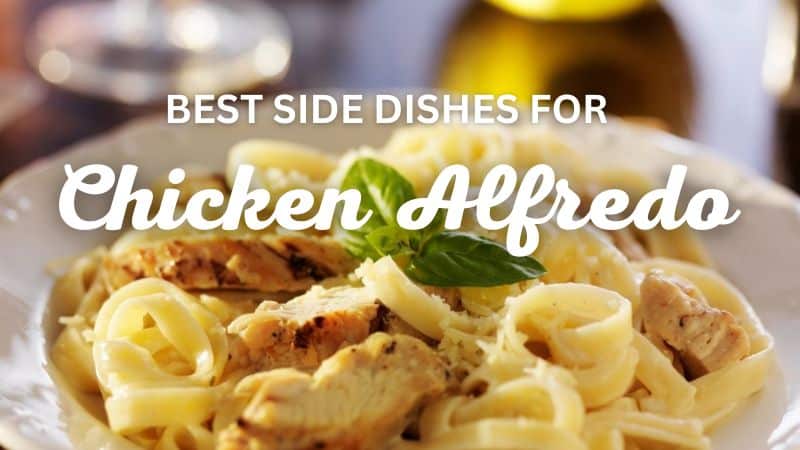 Are you wondering what to serve with Chicken Alfredo? This rich, creamy, buttery pasta dish is definitely delightful. Take a look at the list of side dishes for Chicken Alfredo.
Pasta, like any other meal, is best served with a side dish. So, this article will help you choose the perfect sides by describing the flavor and texture profiles that match your Chicken Alfredo.
Best Side Dishes for Chicken Alfredo
1. Garlic Bread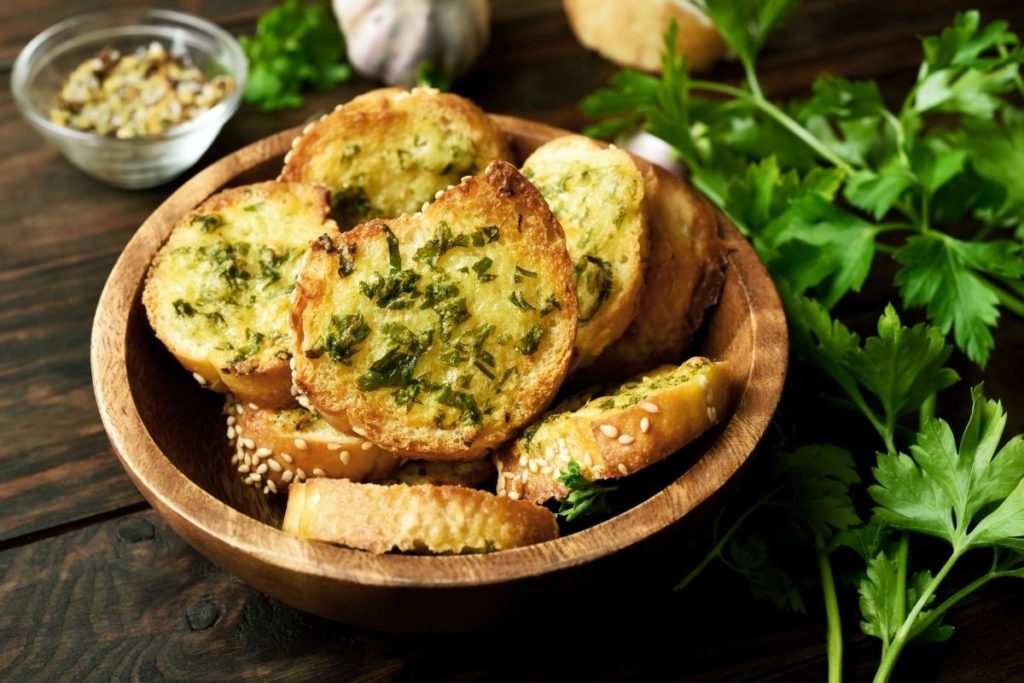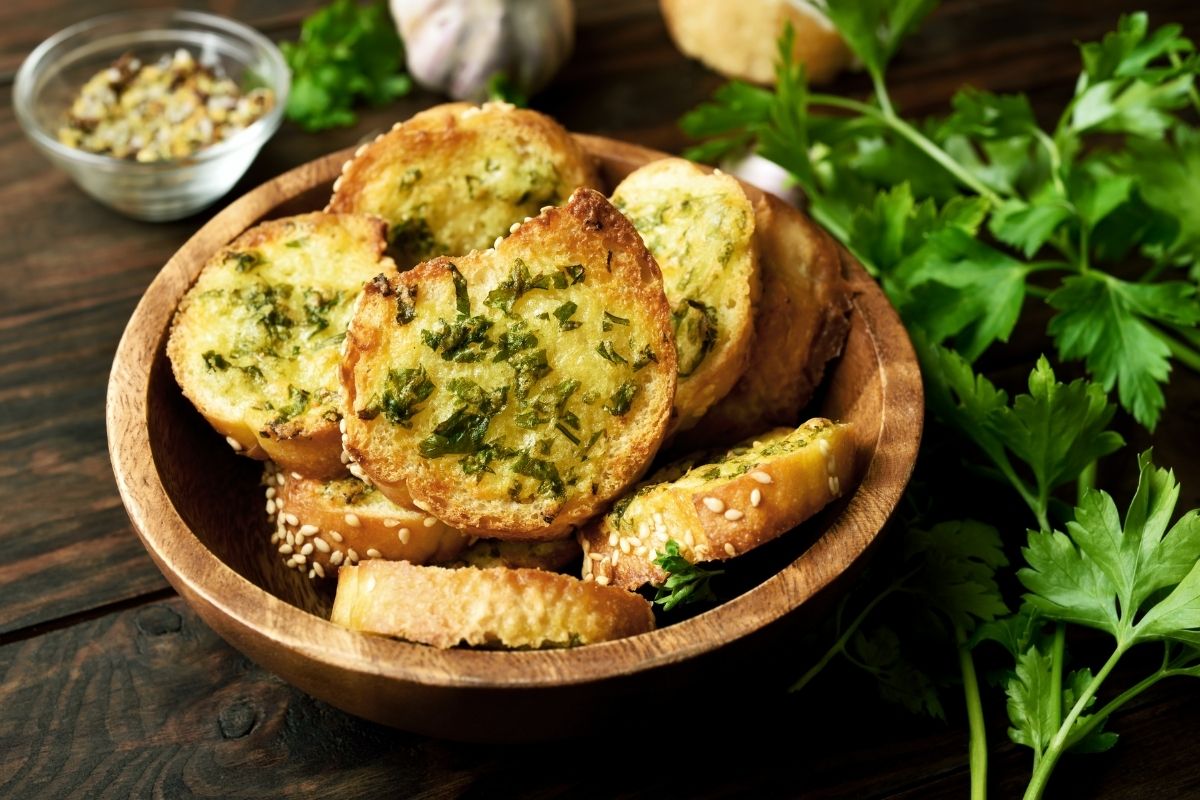 Among the side dish favorites of any pasta is garlic bread. Chicken Alfredo paired with garlic bread is a great combo.
It's all about the buttery, crunchy, and herby bread that is delicious in every bite. Everything compliments the creamy sauce and smoked chicken.
2. Salad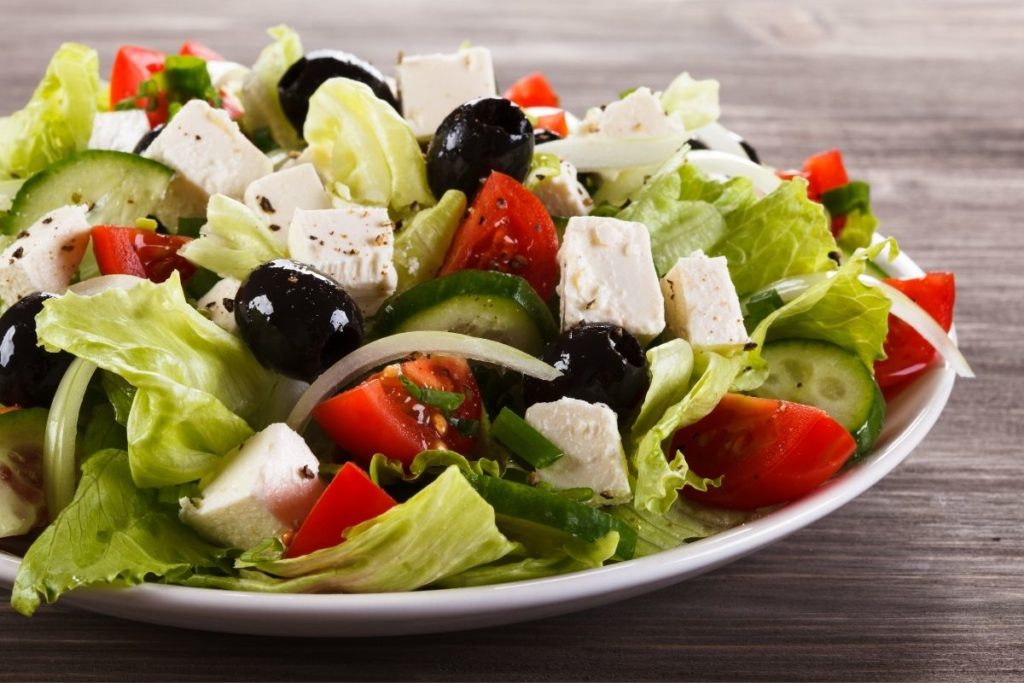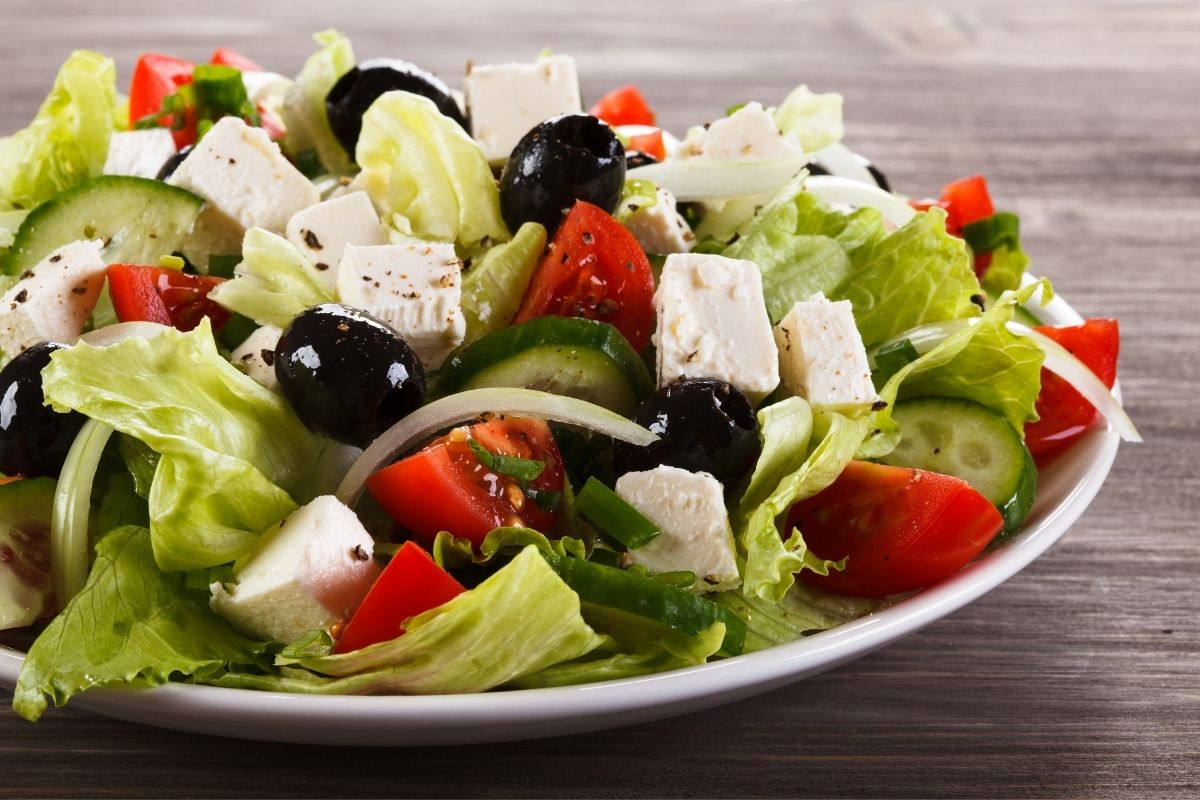 A delicious salad is an ideal combination if you're searching for a lighter option for a side dish. Besides, it is healthy and refreshing and will go well with your creamy dish.
You've got several salad recipes you can make, from Caesar salad, or Greek salad, to Kale salad and Orzo salad.
3. Creamed Spinach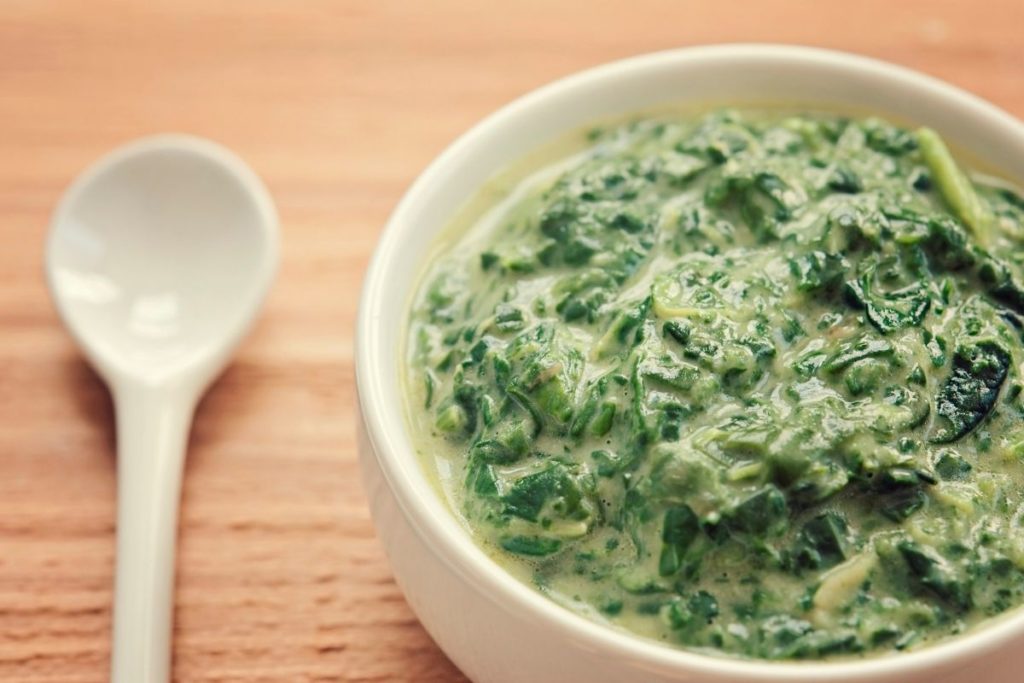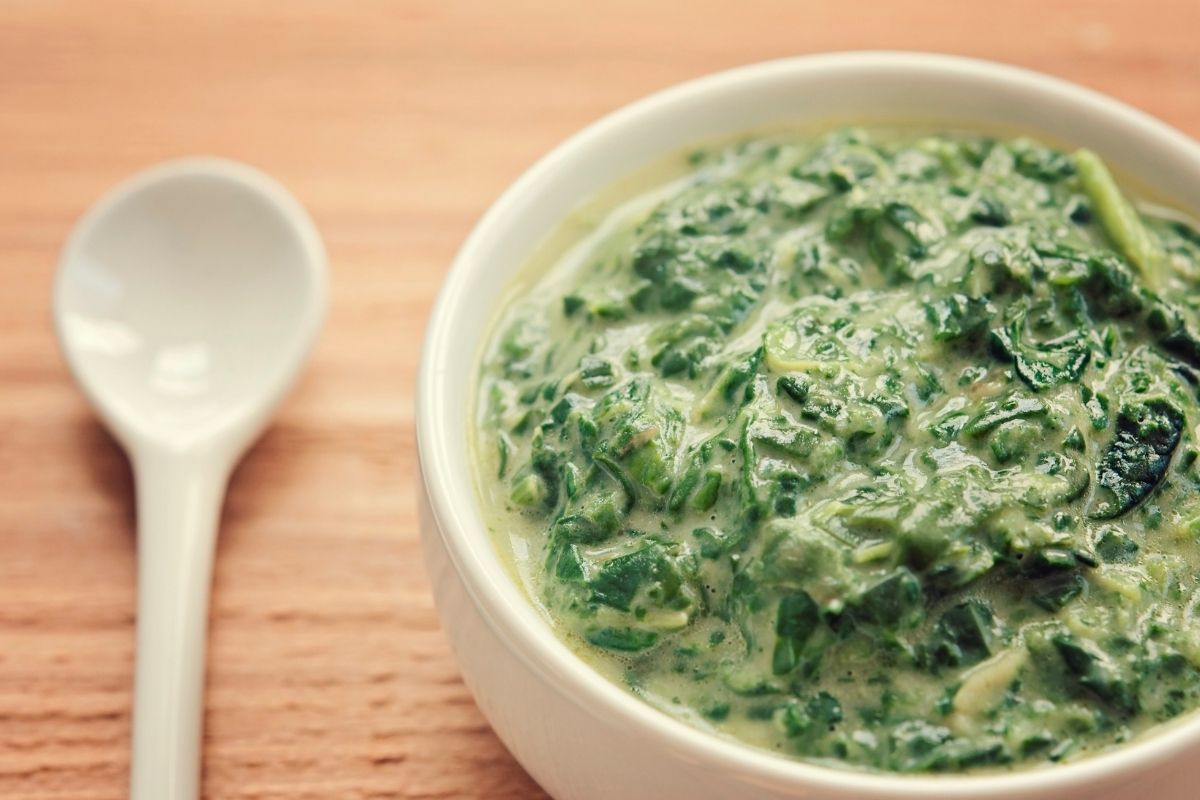 Creamed spinach tastes amazing in pasta recipes and on its own. This side dish is hearty and creamy with the right mix of spices, salt, garlic, onion, and butter.
Plus, you can get health benefits since spinach is a nutritious green vegetable that is high in minerals.
4. Broccoli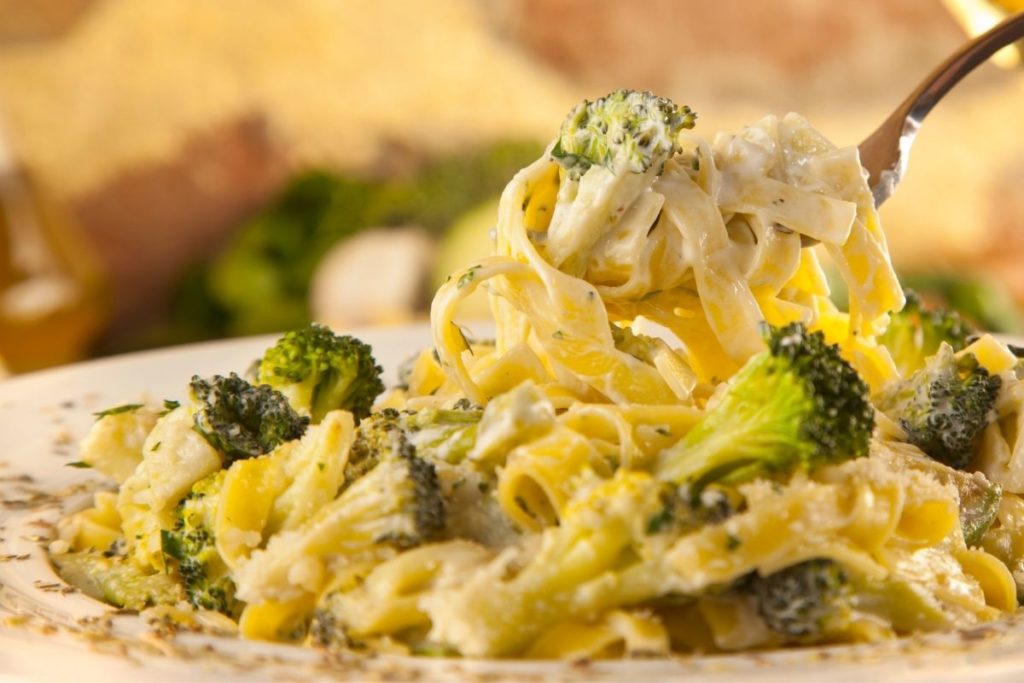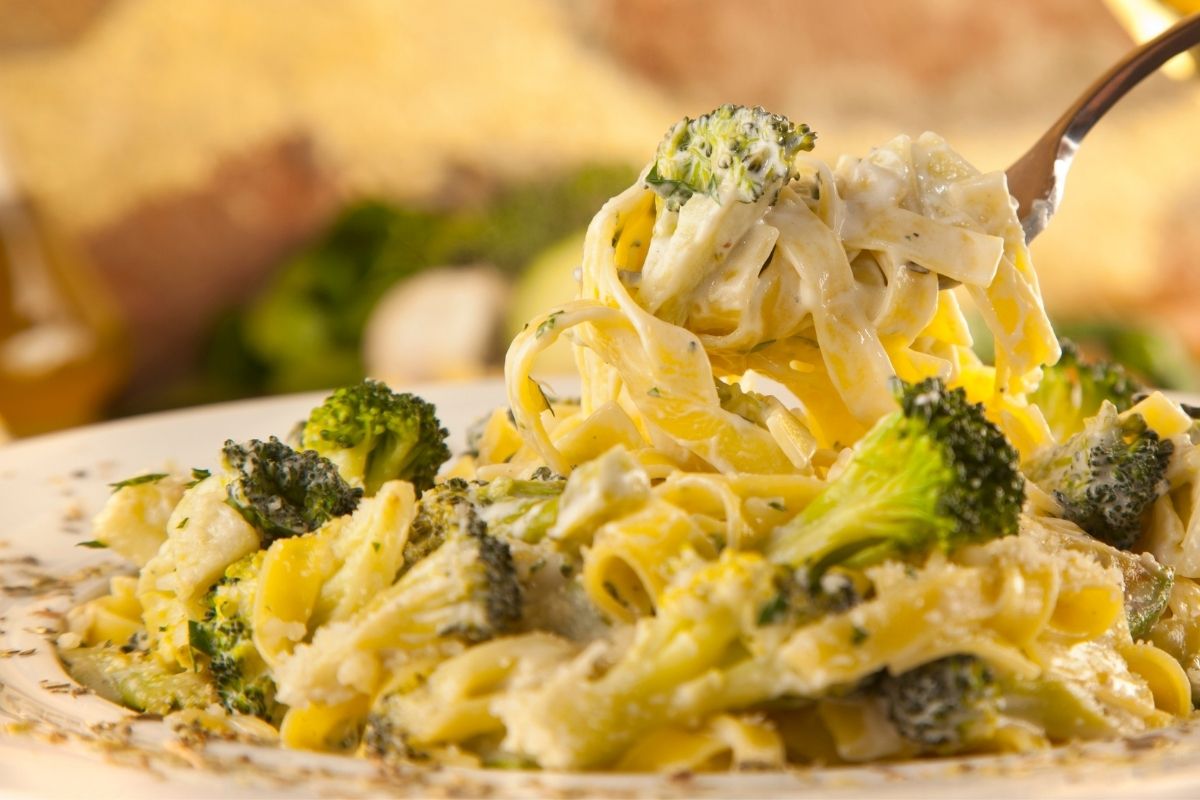 Another green vegetable you can consider is broccoli. It will help to balance your Alfredo's umami. You will enjoy a nutritious and crunchy pasta meal and get a wonderful color contrast.
It is also easy to prepare. Simply blanch the florets and stems before tossing them into your pasta.
You can also steam the broccoli while boiling the pasta! Put the broccoli in the steamer on top of the saucepan and close the lid.
5. Mashed Potatoes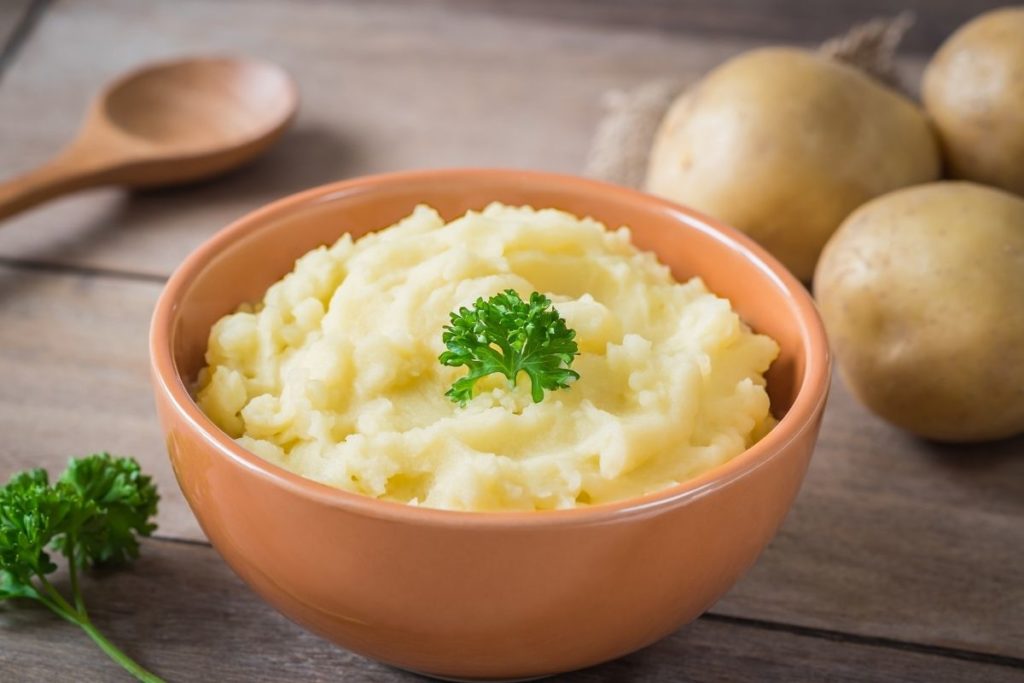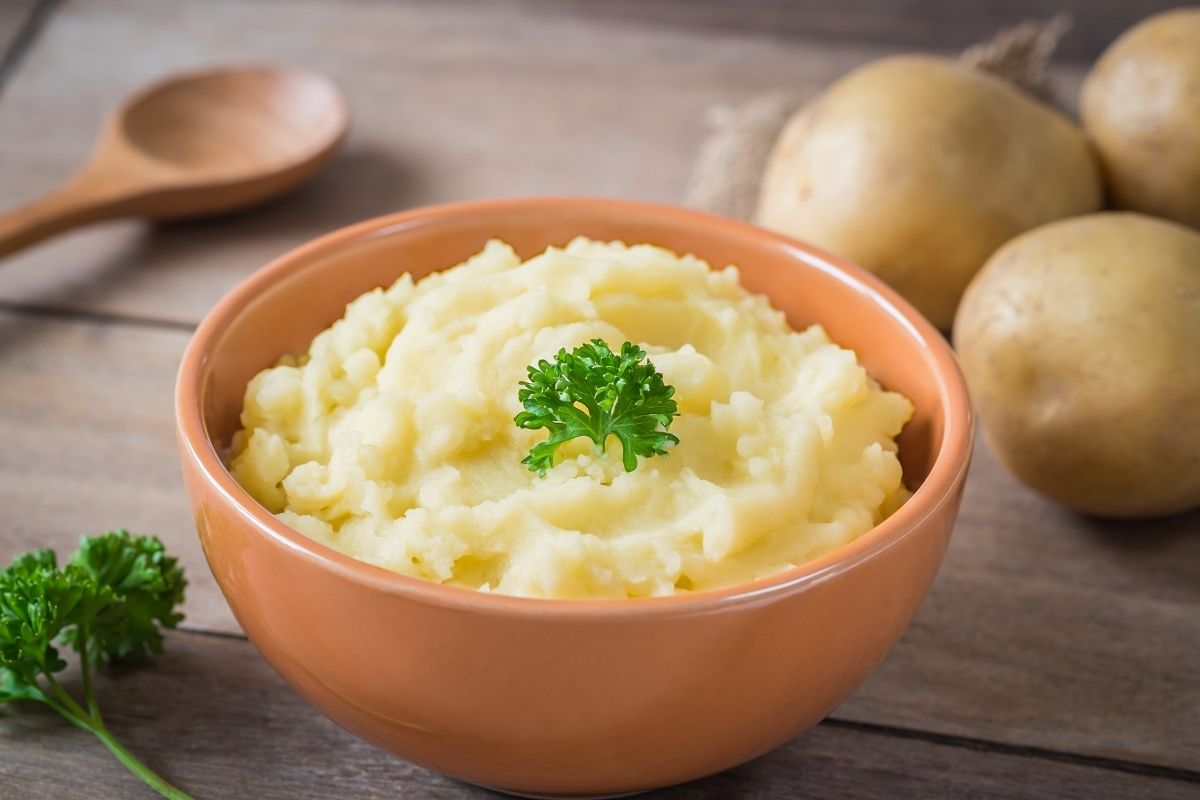 A popular side dish to serve with any meal is mashed potatoes. They have a creamy and smooth texture, with a mild tangy flavor and earthy notes that will blend perfectly with your Chicken Alfredo.
This option is a simple recipe you can prepare on your own and you can easily find the ingredients at your local store.
6. Green Beans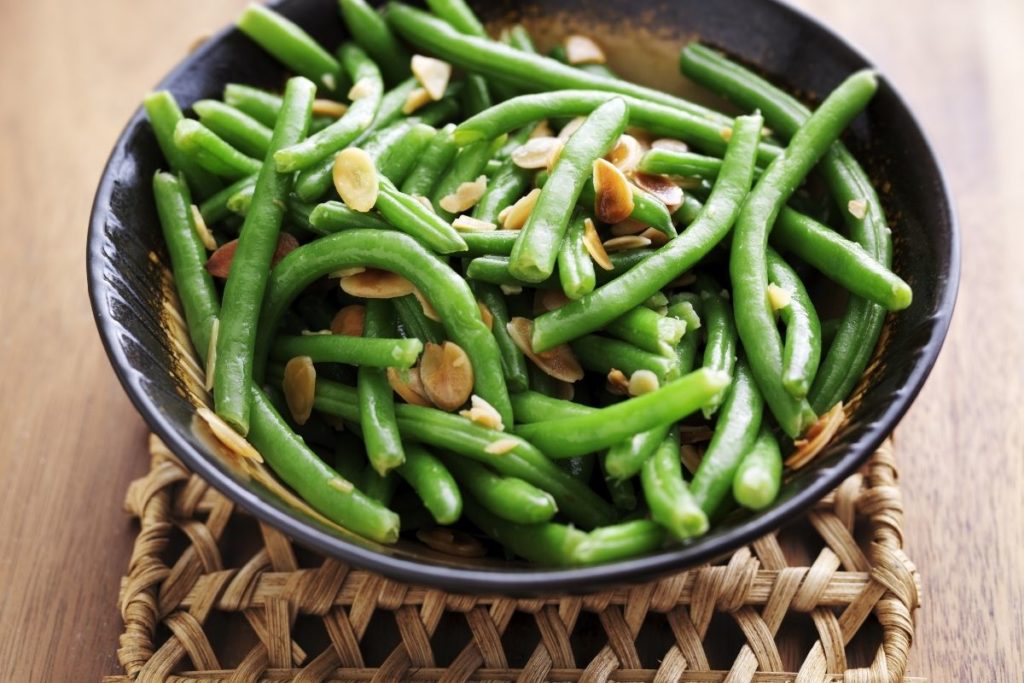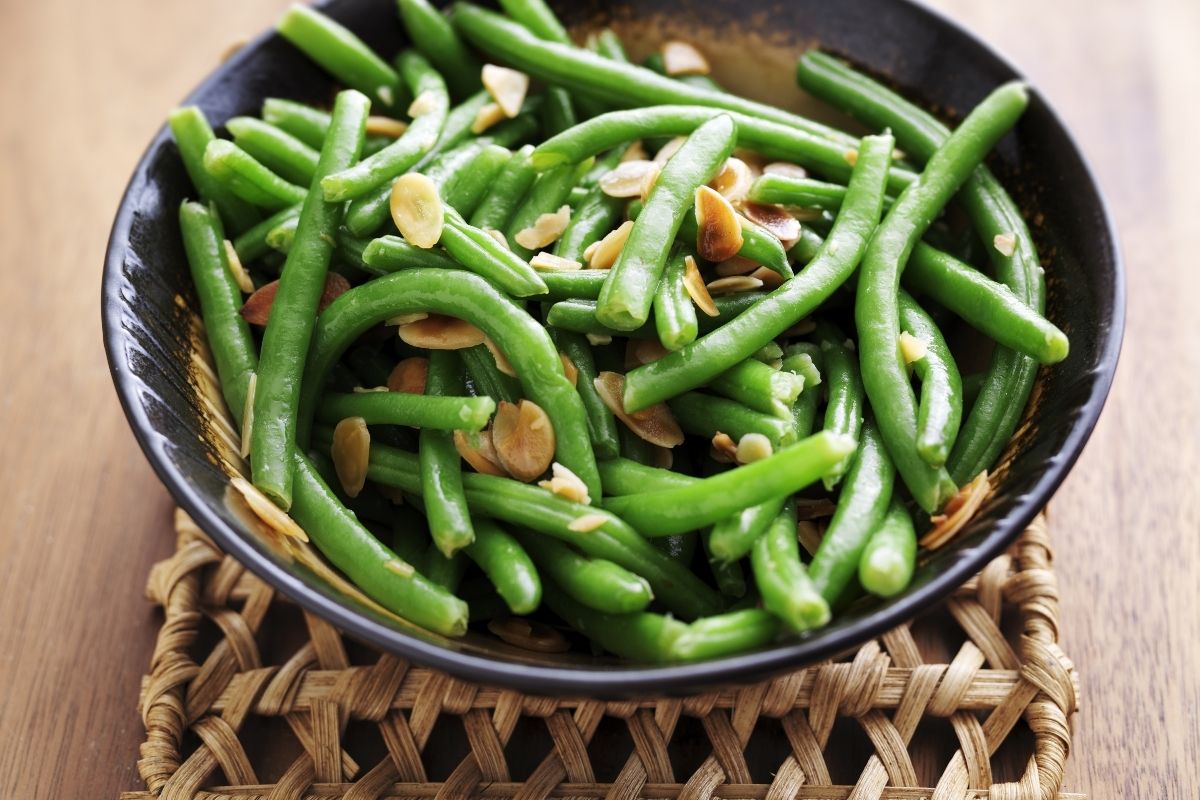 Fan of green beans? Green beans have just the right amount of sweetness and crispness to balance out the creamy Chicken Alfredo.
Sauté them with olive oil, salt, and red pepper flakes, or roast them with shallots. Alternatively, steam them until tender and crispy, then serve them with basil pesto.
7. Roasted Garlic Potatoes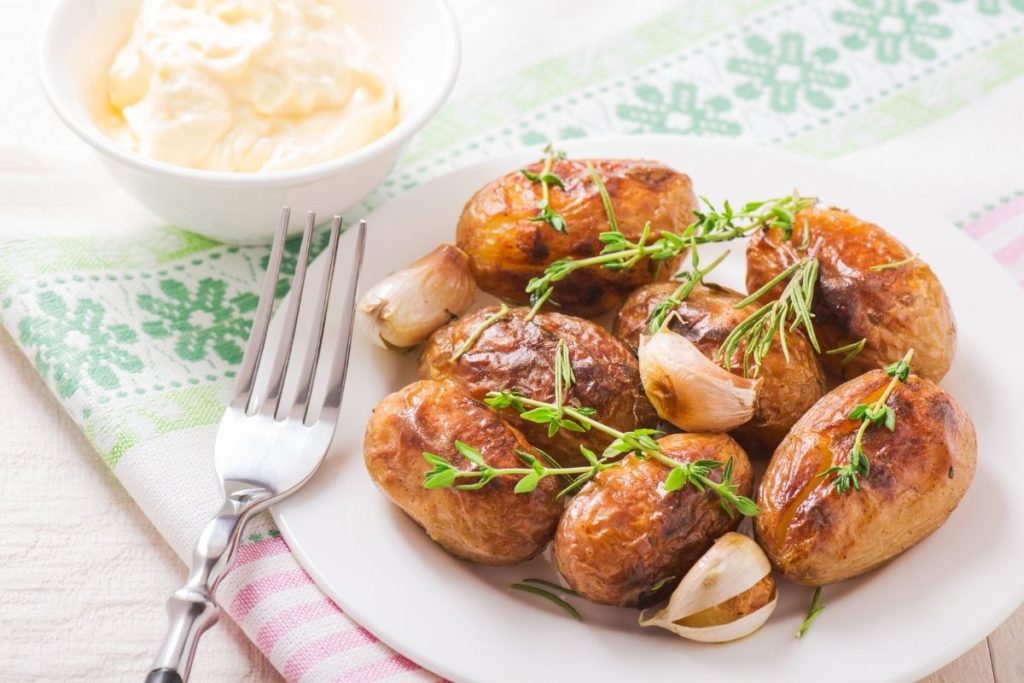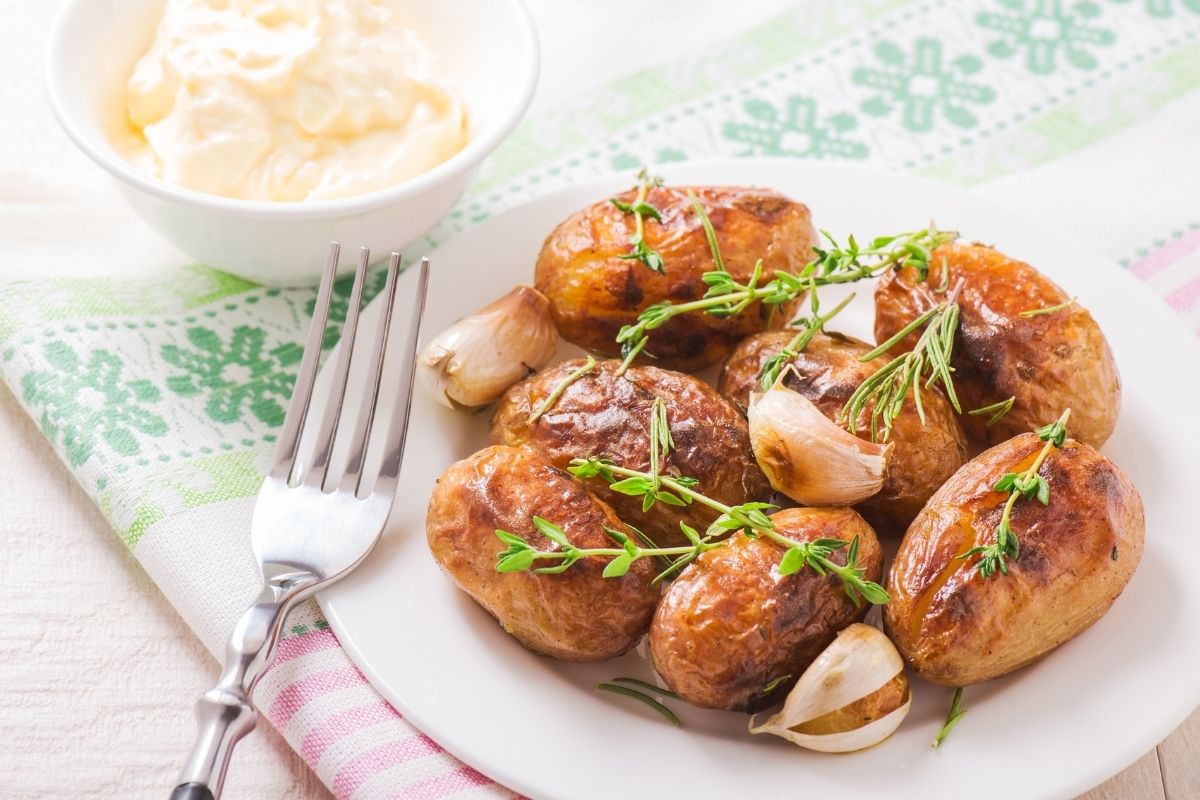 Want some yummy snacks? Roasted garlic potatoes are for you. The taste and aroma are fantastic. And the garlic hint is unbeatable.
Depending on how the potatoes are prepared, the texture differs from soft to crunchy. You can cook them based on your preferences.
This side dish will make your Chicken Alfredo meal enjoyable and filling.
8. Grilled Asparagus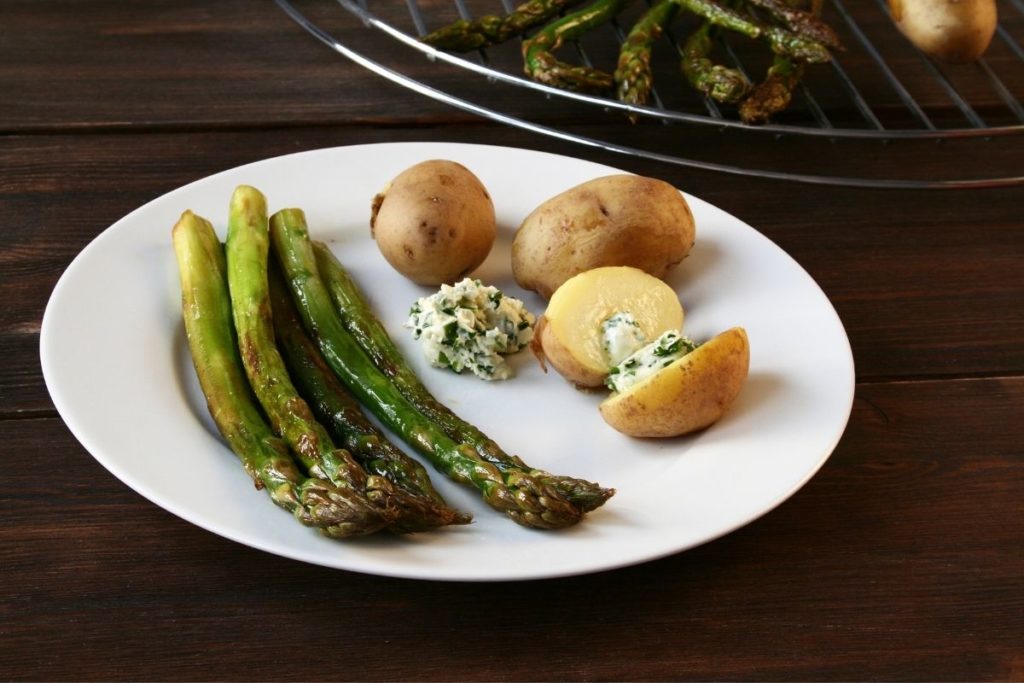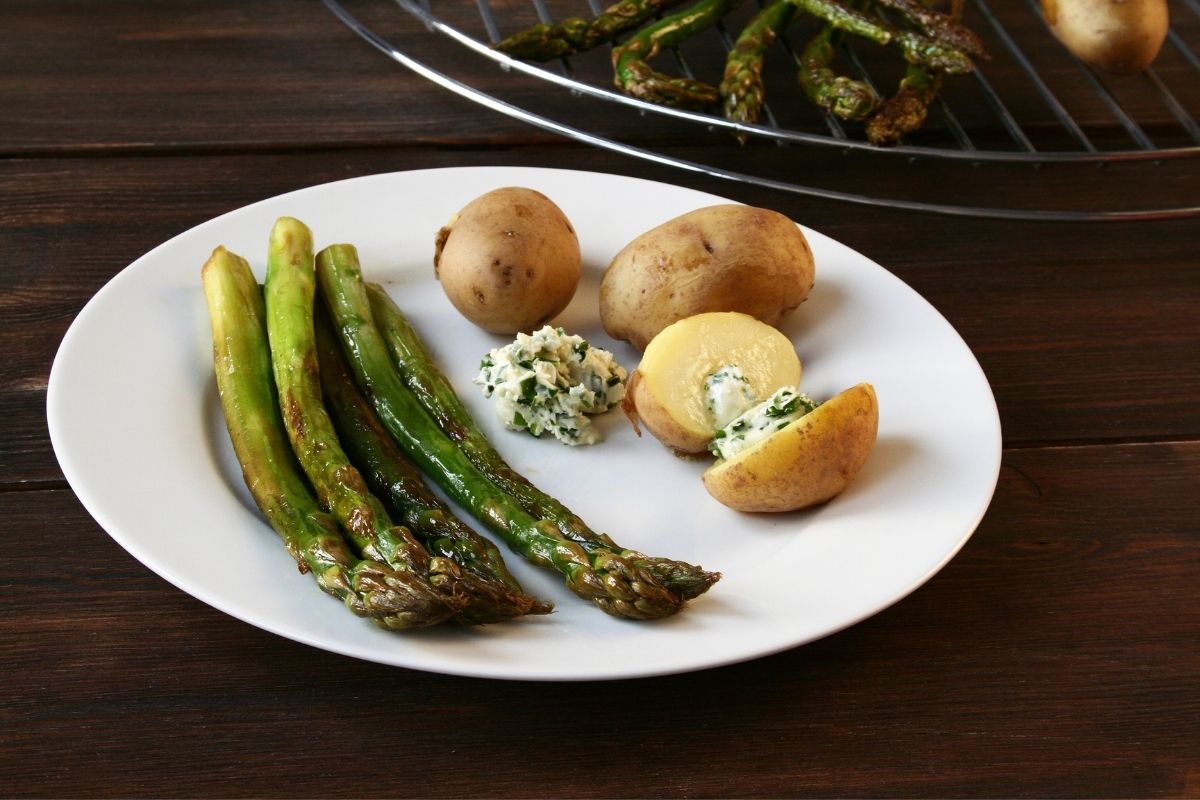 Add vibrant green color to your Chicken Alfredo with some asparagus. Asparagus grills wonderfully because of its unique vegetable flavor.
With a touch of lemon and a couple of pinches of fresh black pepper, this side dish is a good pairing with your pasta.
9. Stuffed Mushrooms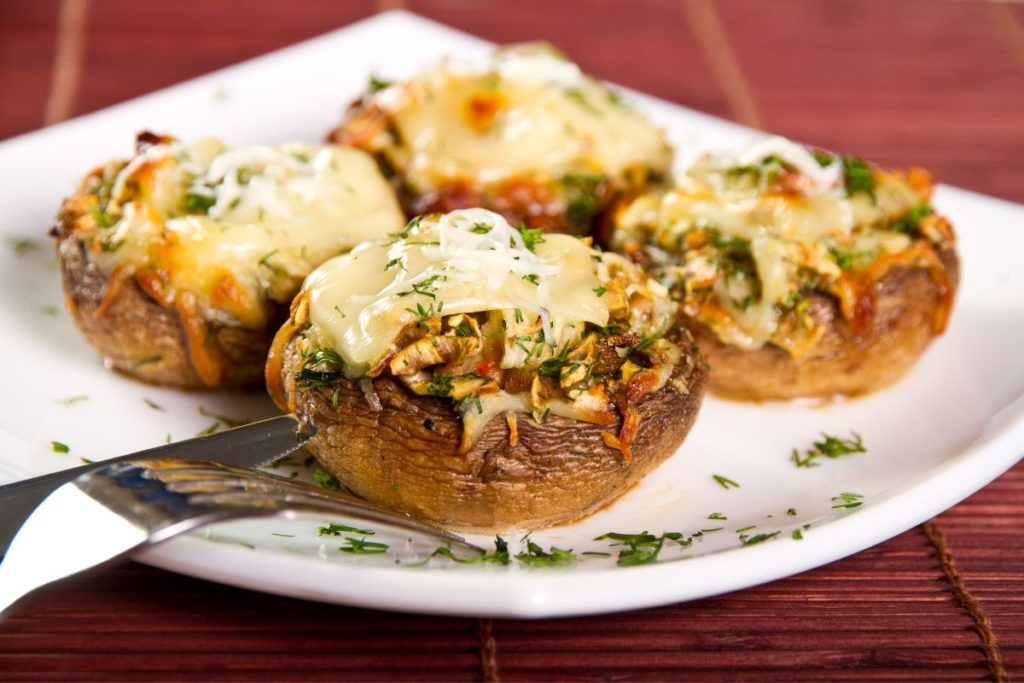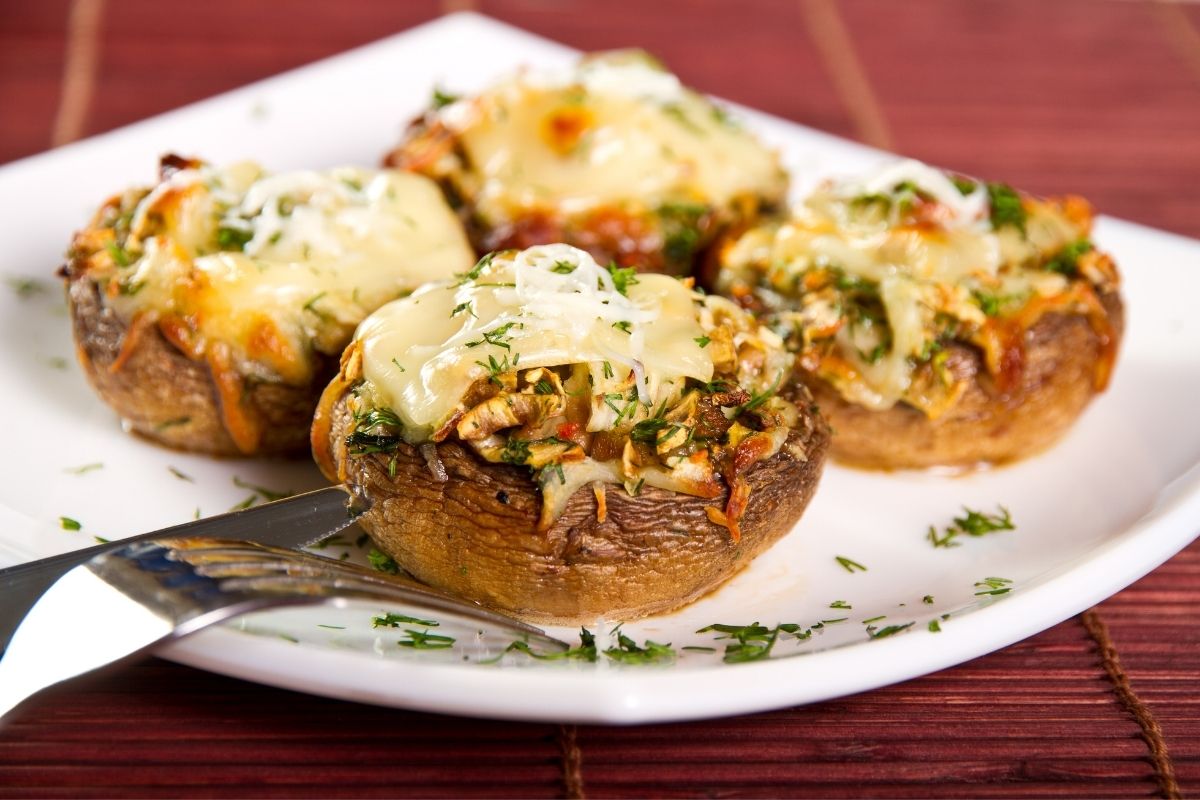 Serving mushrooms as a side dish is a wise choice. Stuffed mushrooms are a must-try recipe. You may opt to cook them from scratch or just buy them ready-made.
It is pretty simple to make this side dish. First, stuff the mushroom caps with ground beef and cheese.
Then, bake in the oven at 350 degrees Fahrenheit. The mushrooms are ready once they turned golden brown.
You can season them the way you want, either mild or spicy. You can choose your mushroom fillings.
Some delectable recommendations are ground beef, bacon, ham, Swiss cheese, chopped tomatoes, feta cheese, basil, and black olives.
10. Grilled Shrimp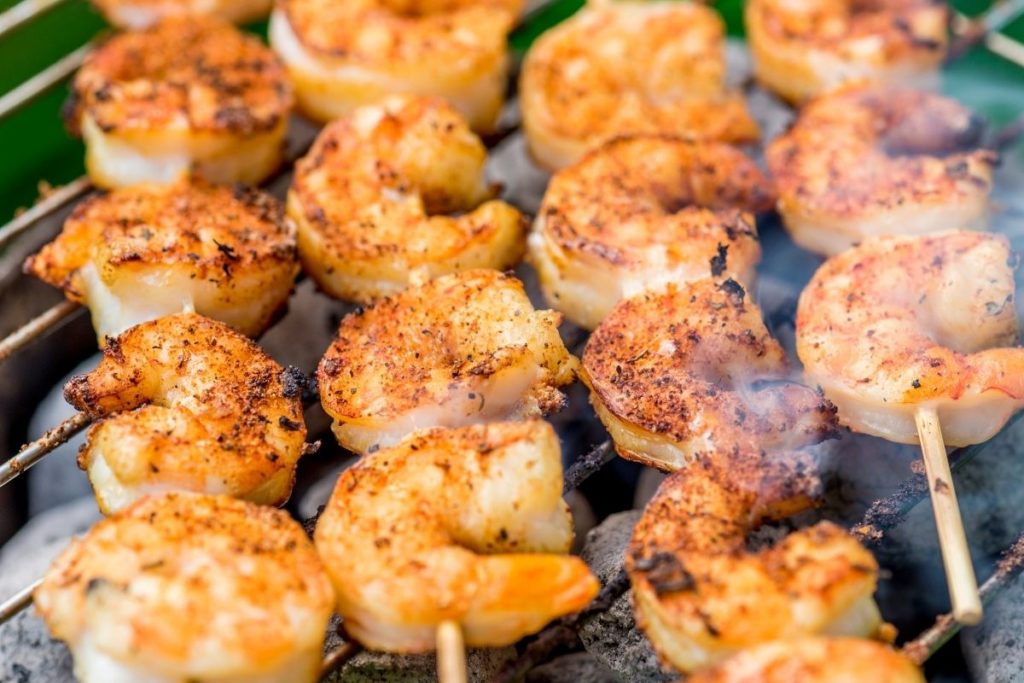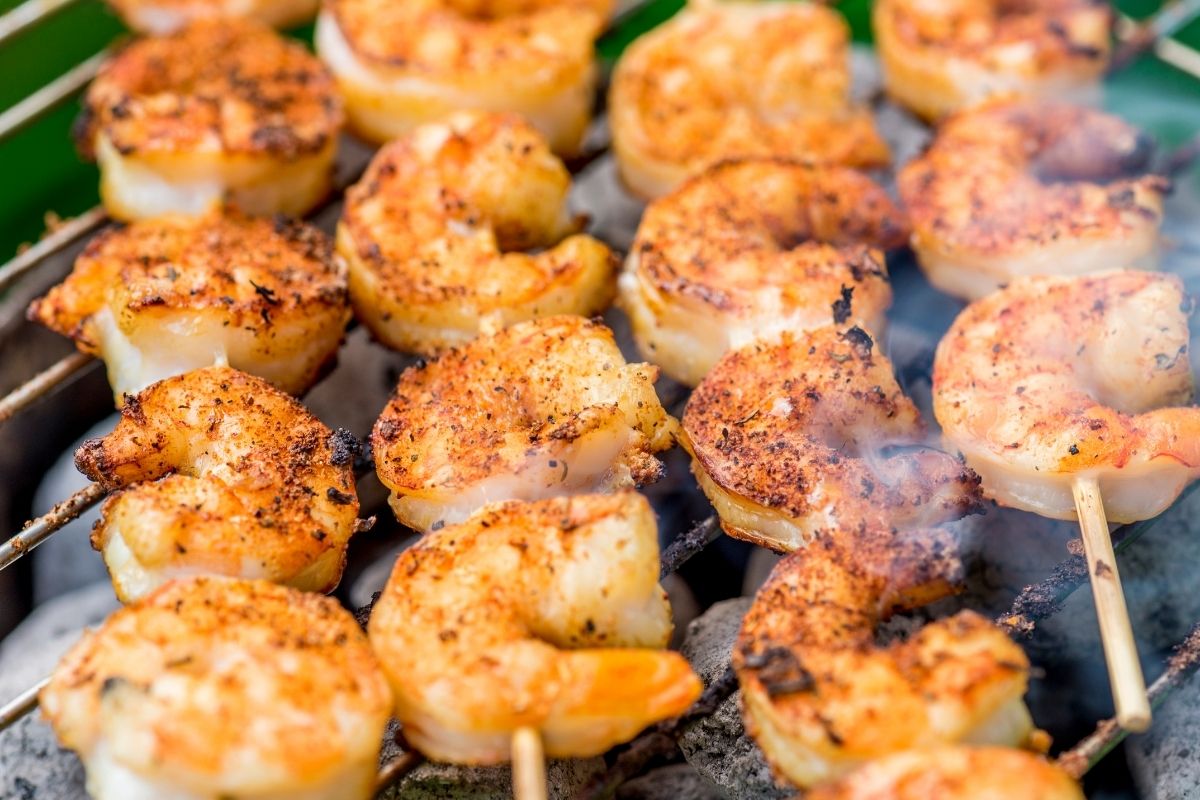 Grilled shrimp has always been a classic side to Chicken Alfredo.
The sweet taste and crisp texture of shrimp, along with traces of grill smoke, suit the creamy sauce of Alfredo.
11. Meatballs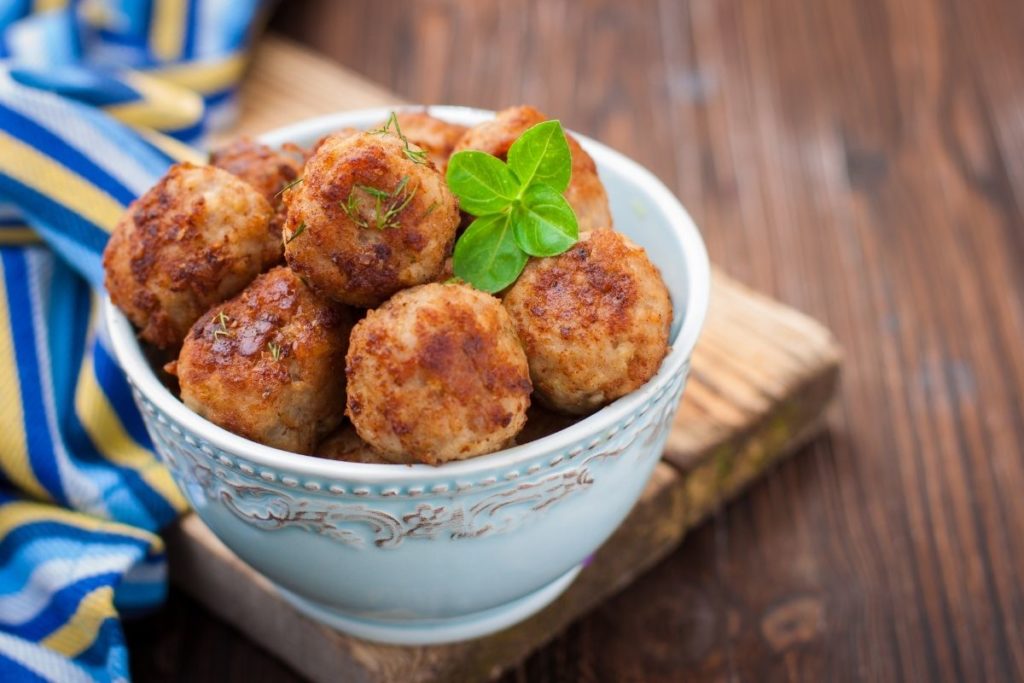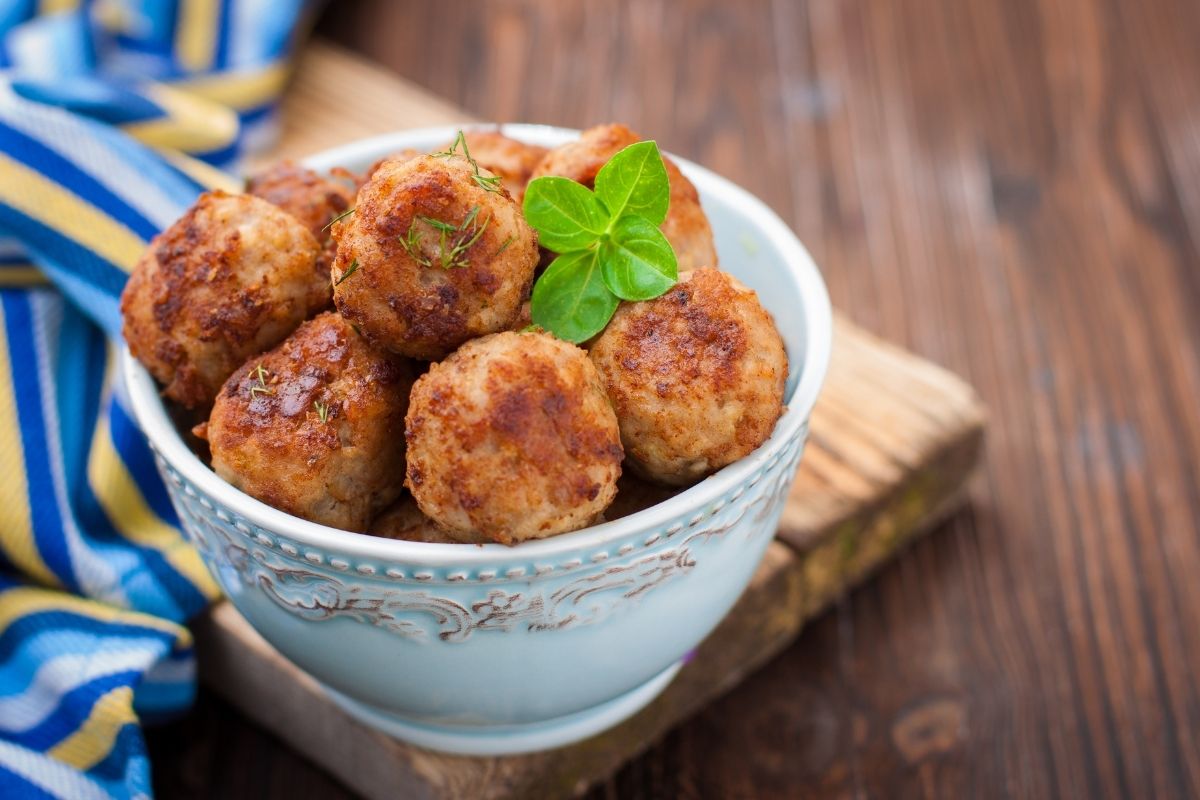 Why not try some meatballs if you want to add more meat? Chicken Alfredo is already packed with flavors from pasta, butter, cheese, and chicken.
But, some delicious meatballs will give an extra kick!
They are seasoned with the ideal blend of herbs and spices. As a result, they go nicely not just with spaghetti but also with Chicken Alfredo.
12. Wine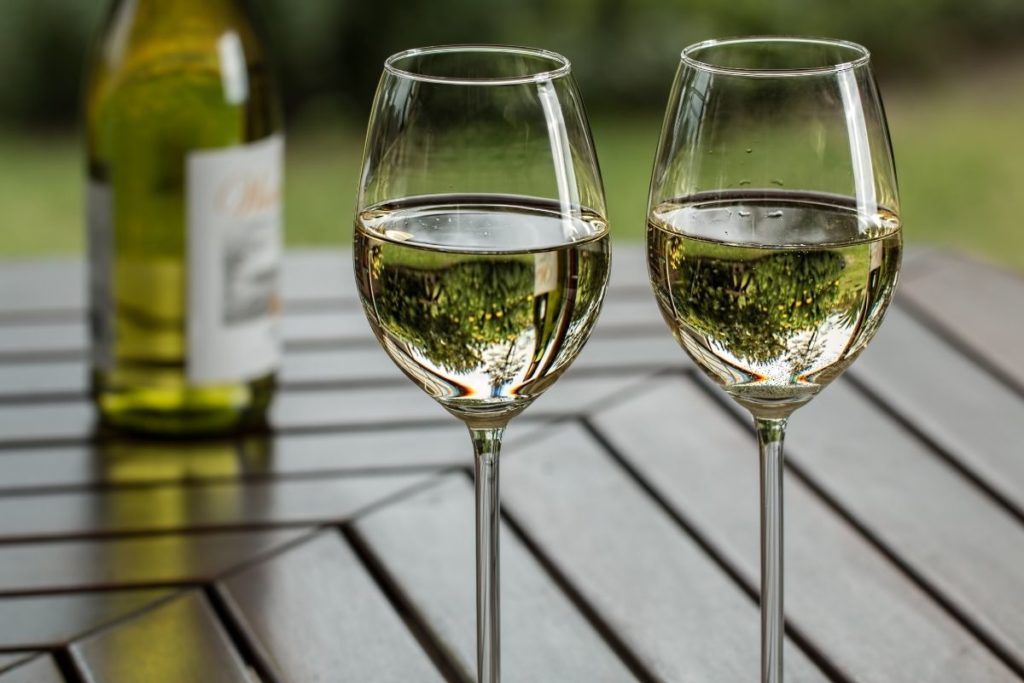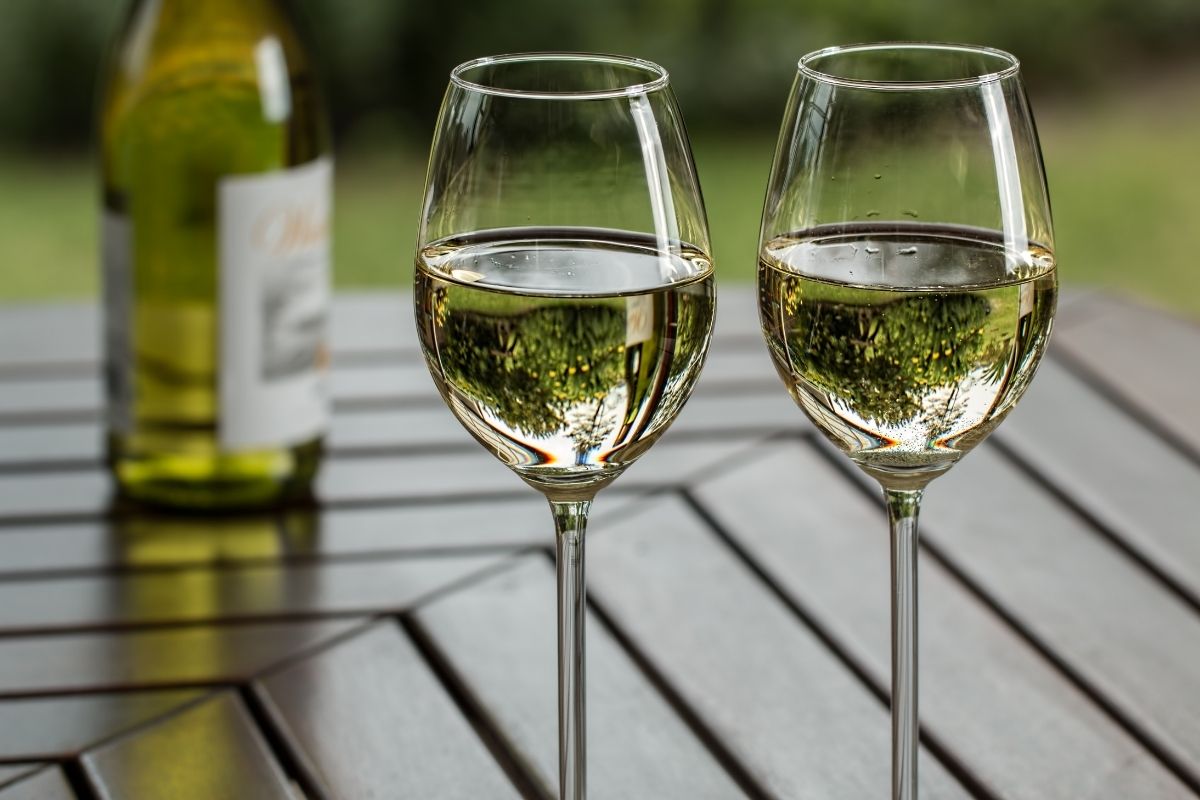 How about some drinks, instead of extra food as a side? Wine can jazz up your meal.
It is always a go-to pick to have a good glass of Chardonnay when serving Chicken Alfredo.
Final Thoughts
There are many selections of side dishes you can consider. Deciding which ones will best complement your pasta meal might be tricky.
The side dishes above are among the favorites that pair nicely with Chicken Alfredo and even with other pasta dishes.
Happy eating!
Print
12 Best Side Dishes for Chicken Alfredo
Check out these great Side Dish Recipes for Chicken Alfredo that have been shared on Pinterest.
Instructions
Click on each link above to view the pin and recipe.
Obtain all the necessary ingredients to make the recipe.
Follow the steps to create your side dish.
Enjoy your delicious meal =)
Keywords: Best Sides for Chicken Alfredo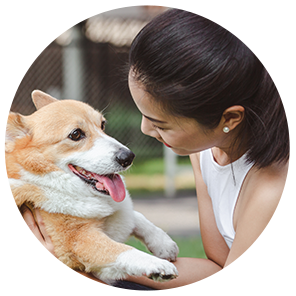 Hi, I'm Linda thanks for stopping by! We're so happy you're here. If you're a foodie and love to cook from home - you're in the right place..
LEARN MORE
Join the mailing list and receive our free newsletter!
Recipe Marker provides you with the best information about home cooking tips, recipes, ingredient substitutes and more. Check out our blog to see the latest articles.