7 Best Woke AF Flavors (updated 2023)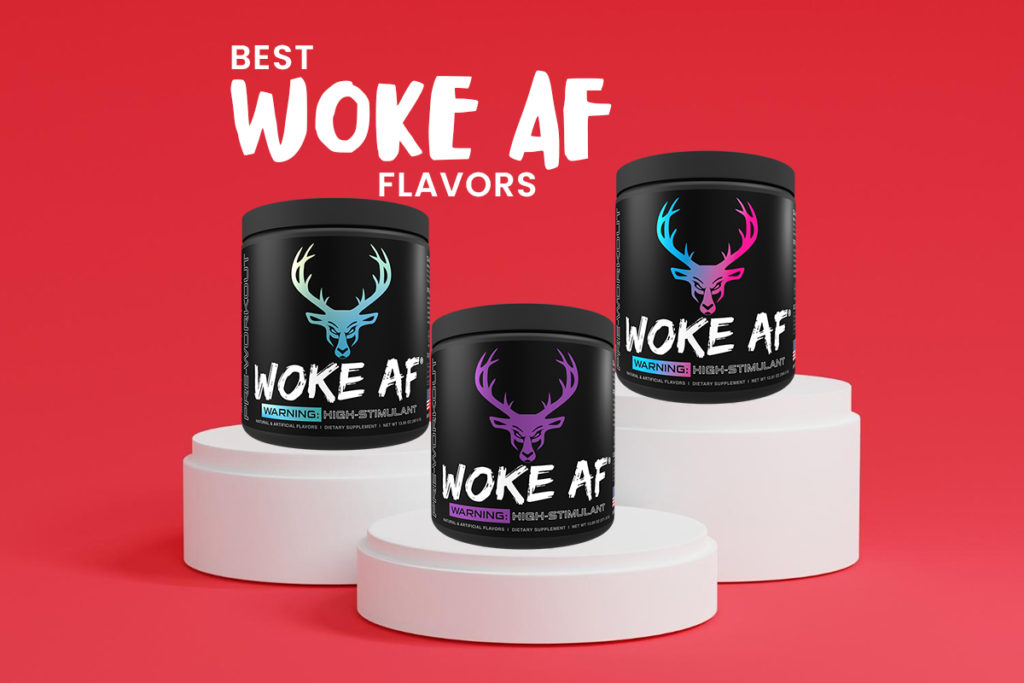 Strenuous workouts require a lot of energy and strength. This is where pre-workout drinks come in.
Seasoned weightlifters and bodybuilders know all too well the importance of having a pre-workout ritual before actually doing their designated exercise for the day.
While stretching and warming up may be your usual go-to, having a pre-workout drink such as Woke AF is imperative.
Woke AF allows you to have increased energy to power through your workout. Not to mention, it allows you to improve your focus and boost your performance. Plus, it also aids in recovery after intense workouts.
For those on the lookout for the next best pre-workout drink, look no further. Woke AF is here to provide you with all you need and more. Check out the best flavors offered in this range.
What Is Woke AF?
Woke AF is a high stimulant pre-workout drink. It is designed for more seasoned and professional weightlifters and fitness gurus who are already adept at tolerating higher and stronger doses of stimulants.
Woke AF is a line of pre-workouts currently offered by Bucked Up and manufactured by DAS Labs. It has three different stimulants combined with different cognition enhancers to help you stay "woke" and ready even though the more intense sets of exercises and activities.
Apart from providing some much-needed energy, Woke AF also claims to give you powerful pumps, longer endurance, increased athletic performance, enhanced mood, and motivation, as well as laser-like focus.
Best Woke AF Flavors
Those on the market for a pre-workout will be happy to know Woke AF offers many flavors to choose from.
From the Woke AF line alone, you have 15 choices, although there are three that have already gone out of stock.
Meanwhile, from its Black Woke AF line, there are three main flavors. We've rounded up some of the best in this list.
1. Blue Raz
One of the most classic and perhaps popular flavors from the Woke AF pre-workout line is Blue Raz.
While the color of this drink is reminiscent of blue raspberries, you'll actually find that this variant is a bit tangier and tartier than the rest.
There is sweetness shining through this Blue Raz flavor, so it perfectly balances and tempers out the tart notes coming from the raspberries.
2. Blood Raz
A burst of refreshing and tarty red raspberries peeks through the Blood Raz flavor.
While the red is quite intense in color, you might notice another fruit contributes to this: watermelon.
Blood Raz is the right blend of fruitiness with a bit of tartness that will leave you wanting more, especially with its delectable and juicy taste that's impossible to forget.
3. Chai Spice
If you love tea to start (or end) your day with, you'll definitely gain an appreciation for this more nuanced flavor from the Woke AF line.
This has predominant notes and flavors from spices such as cinnamon and cardamom, with some hint of nutmeg mixed in it.
Chai Spice tends to taste a bit on the earthier side and is definitely robust in flavor. There's even a play on sweet and spicy notes with the different spices.
4. Caramel Apple
Take your childhood favorite with you and make your pre-workout drink more enjoyable with Woke AF's Caramel Apple flavor. There is a deep caramel flavor that imparts a sweet and buttery taste, giving your pre-workout more depth and dimension.
Meanwhile, the caramel does not overshadow the apple aspect. As a matter of fact, you can taste some of the tartness of the apples while providing a balance to the creamy and luscious taste of the caramel.
5. Miami
One of the more intriguing flavors from Woke AF is perhaps the Miami.
A blend of strawberry, mango, and pineapple, this is truly a tropical drink that's as light and refreshing as it gets. One of the newer flavors, this deserves a spot on your list.
There is a potent sweetness and lusciousness that comes from the mango, while the pineapple brings a bit of sweet and sour combination that makes for a tasty result.
The strawberry, on the other hand, adds a bit of sweetness and acidity, rounding out the whole thing.
6. Rocket Pop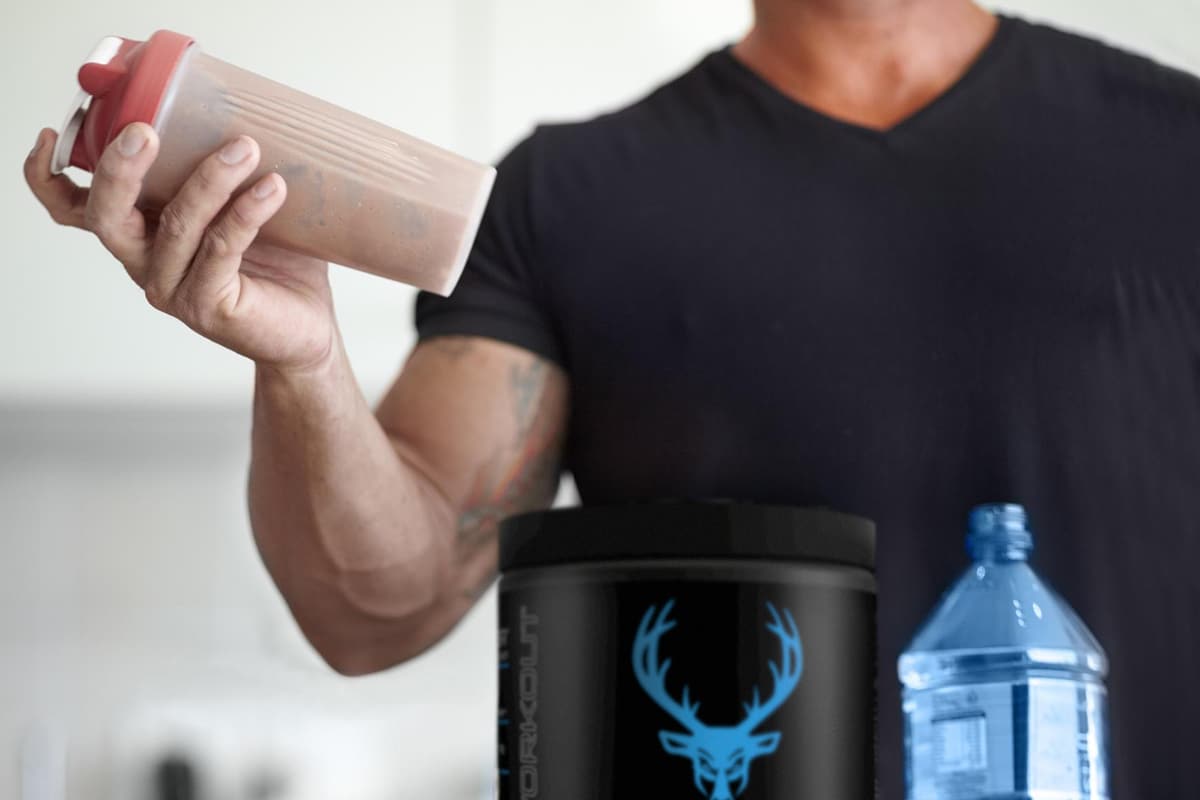 One of the best-selling flavors from Woke AF is no other than the Rocket Pop flavor. This gets its name from the all-American colors of red, white, and blue.
And, incidentally, it gets its name from the rocket popsicles we ate during our younger days.
Rocket Pop brings a combination of blue raz or blue raspberries and a tartness and tanginess from lime.
While this errs on the slightly sour end of the spectrum, there are still hints of sweetness to balance it all out, making for a play on sweet and sour flavors.
7. Watermelon Lemonade
Watermelon Lemonade also deserves a spot on this list, as it is a light and refreshing choice. The blend of sweetness from the watermelon and the sour taste of the lemon makes it one great pairing.
If you want to truly recreate a watermelon lemonade, you can add ice or even make it into a shake. This tart, citrusy, and sweet flavor will quench your thirst.
Final Thought
Woke AF is a pre-workout that you should definitely check out.
With these flavors, you know which of the bunch are worth trying out and starting your days with.
Print
7 Best Woke AF Flavors
Check out this list of the best Woke AF flavors to try!
Instructions
Pick your favorite flavor
Click on the link to visit Pinterest
Buy items from your local store or online
Enjoy and share on social media!
Keywords: Best Woke AF Flavors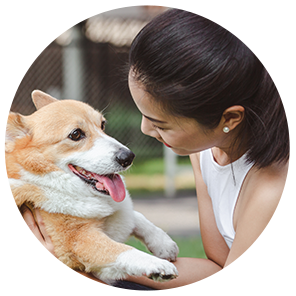 Hi, I'm Linda thanks for stopping by! We're so happy you're here. If you're a foodie and love to cook from home - you're in the right place..
LEARN MORE
Join the mailing list and receive our free newsletter!
Recipe Marker provides you with the best information about home cooking tips, recipes, ingredient substitutes and more. Check out our blog to see the latest articles.