How to Cook Frozen Jalapeño Poppers in an Air Fryer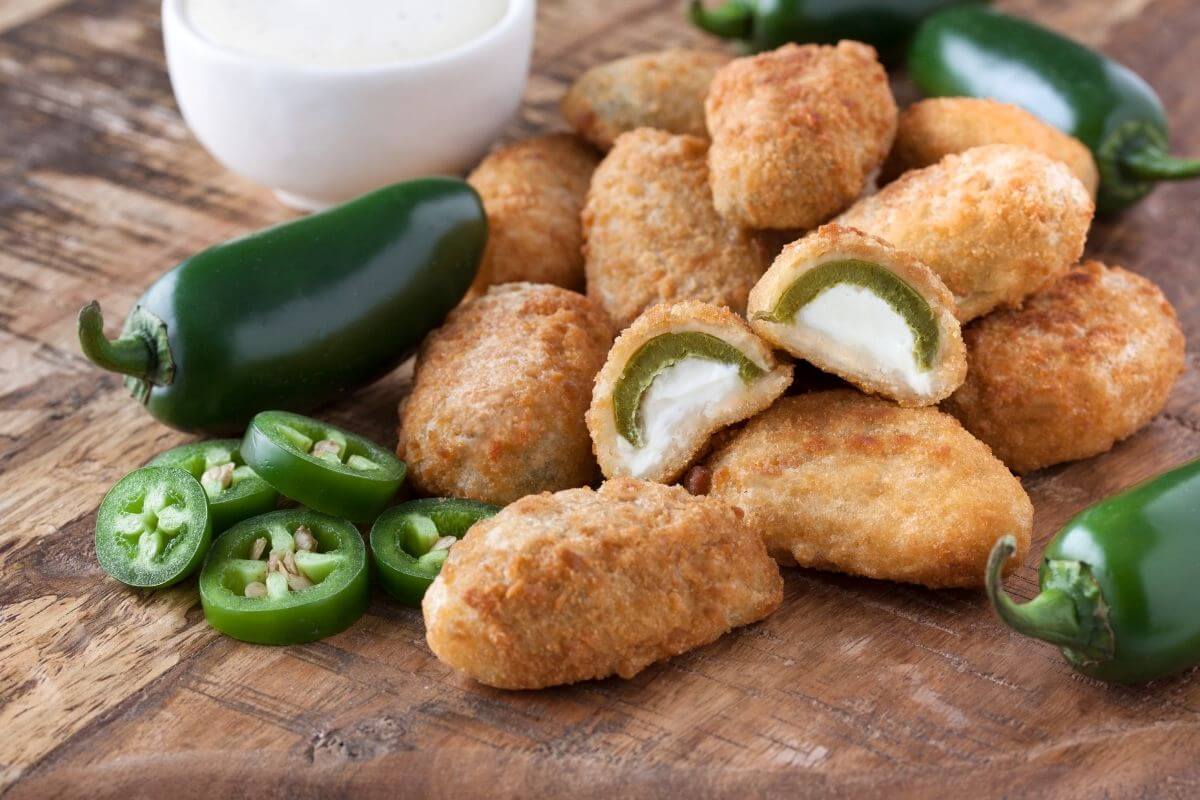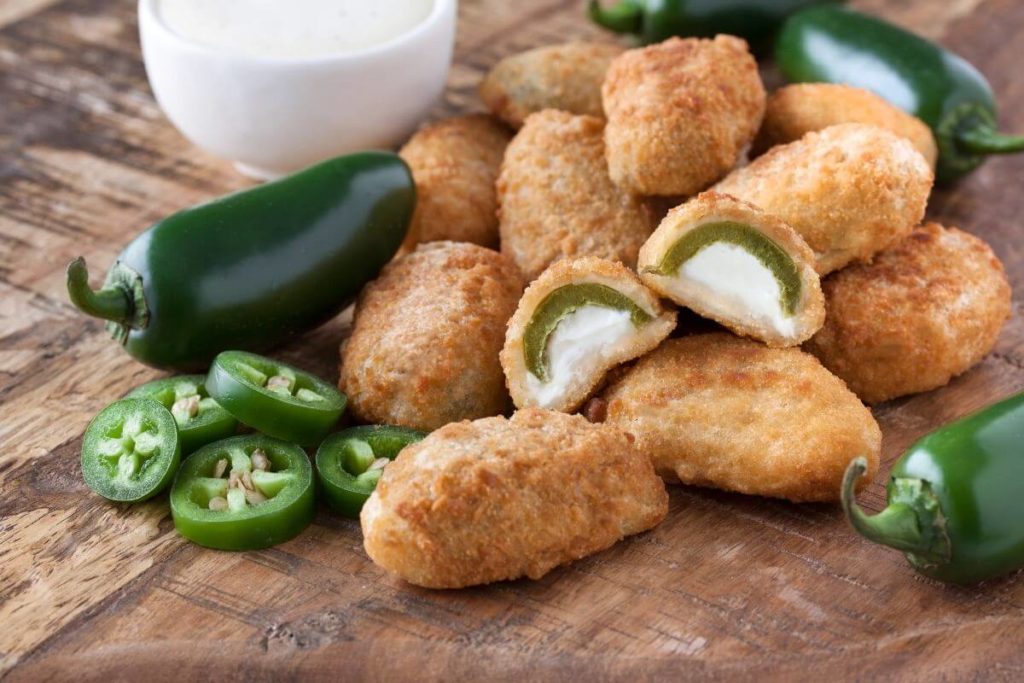 In this article, we will share how you can cook frozen jalapeno poppers in an air fryer.
If you are tired of splatters and the chance of ruining your poppers you'll be happy to know you have an alternative to oil frying: air frying.
Knowing how to cook using an air fryer will give you a quick, easy, stress-free, and healthier option.
Jalapeño poppers rank as a crowd favorite especially during gatherings with family and friends. They serve as great finger food and pack a punch with a spicy kick and a cheesy finish.
What Are Frozen Jalapeño Poppers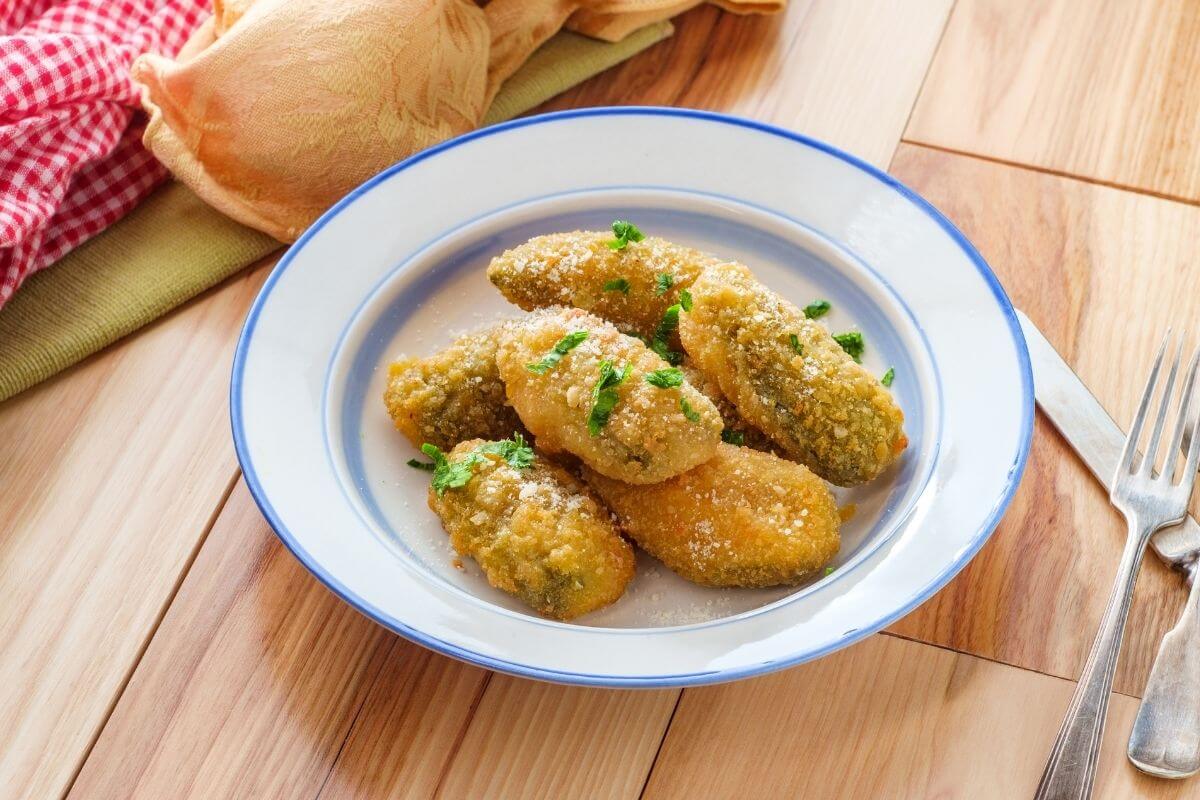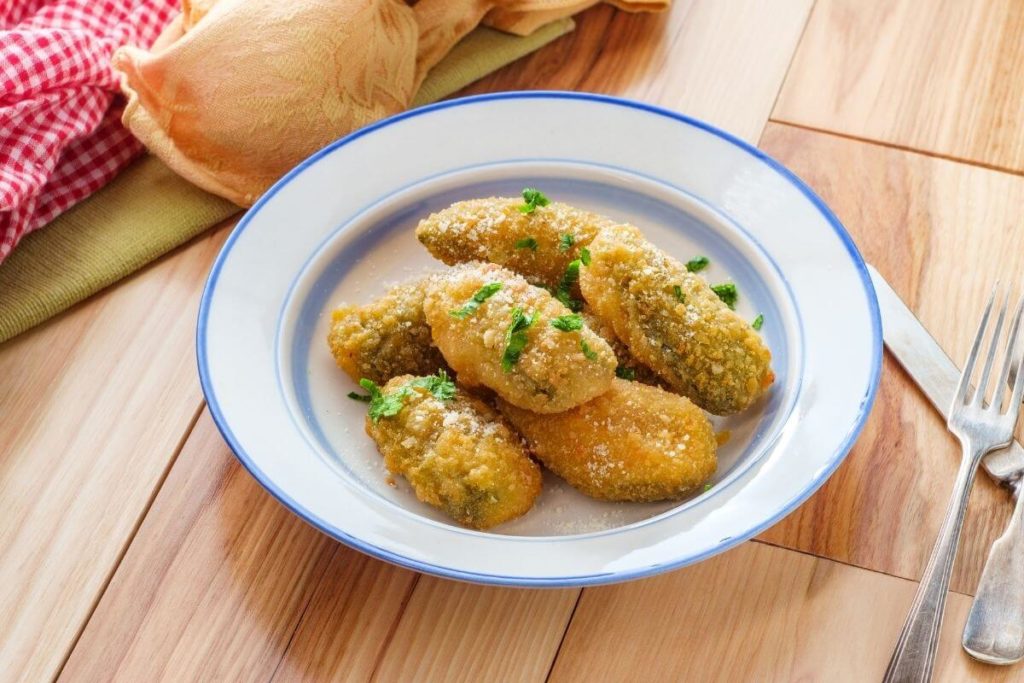 Also called jalapeño bites, poppers are simply jalapeño peppers stuffed with cheese and spices and sometimes ground meat.
They make a delicious treat for casual occasions, especially served with an equally tasty dip. This treat is particularly indulgent, especially with the bevy of cheeses melting inside.
Thankfully, the jalapeño itself cuts through the richness, lending a slightly sweet and heat-filled flavor every bit as complex as you'd imagine. However, because you can easily eat many of these babies in one sitting, you should definitely watch out.
While jalapeños may be relatively good for you, the richness of the cream cheese and the fattiness of the bacon may be too much beyond the recommended serving.
Poppers are said to be a true Texas creation, but countless recipes also trace to Mexico.
Why Choose an Air Fryer?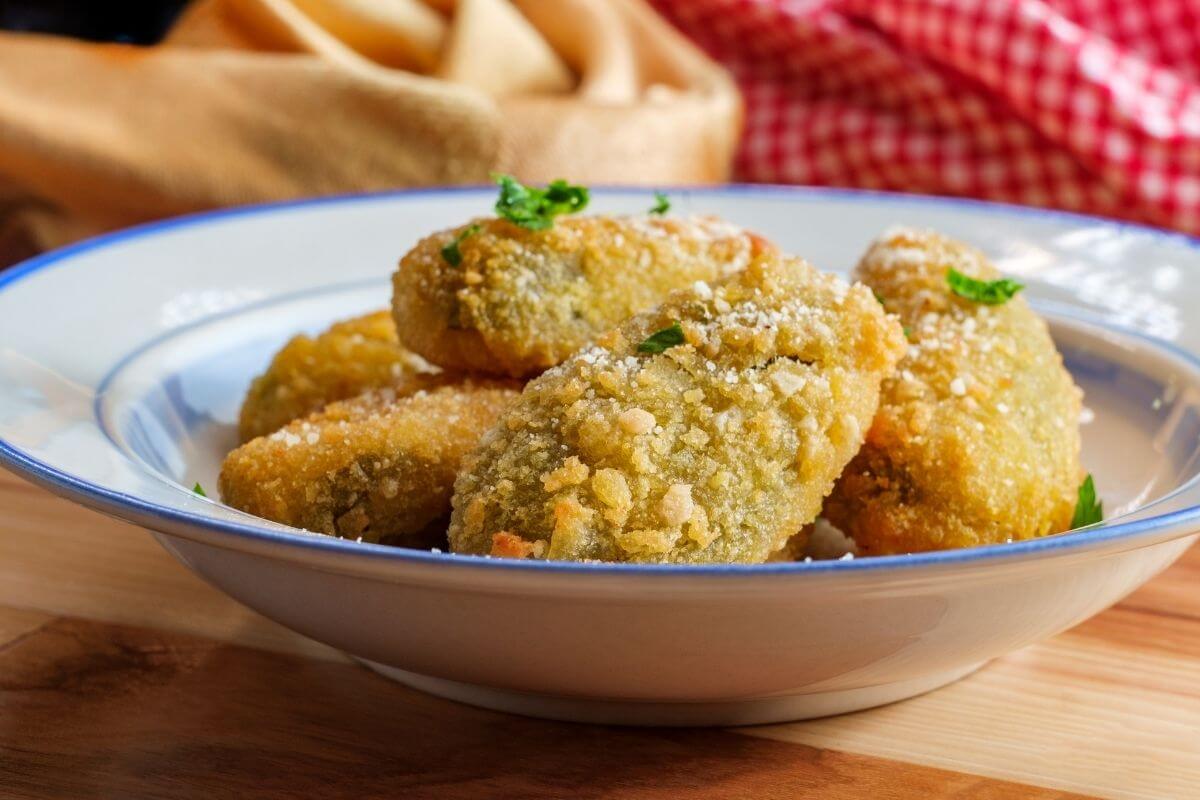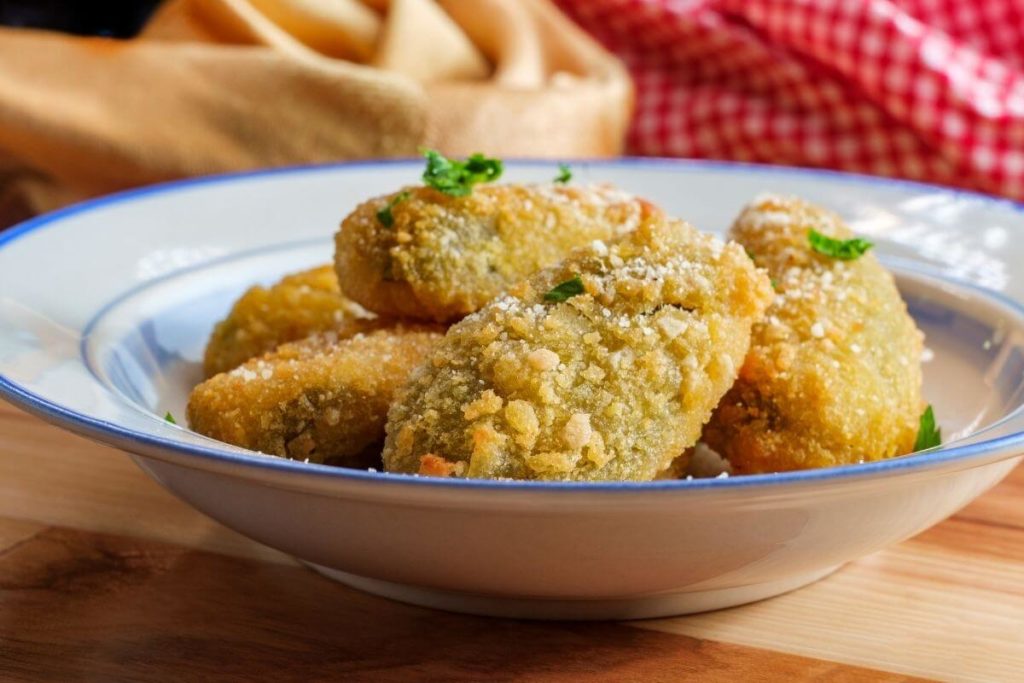 There are tons of reasons why you should choose an air fryer over the traditional deep or pan-frying methods.
Many have switched to this cooking method because it drastically cuts the fat. This is because there is little to no oil used, allowing the natural fat of the cheese to shine and flavor the whole dish.
As you might know, less fat also equals fewer calories. Air frying reduces calories by around 70% to 80%. You can also chalk this up to the lack of oil.
Did you know that deep frying or even pan-frying can make way for harmful chemical reactions?
According to Web MD, one such effect happens when starchy food items come in contact with the oil used for frying; a chemical called acrylamide forms, paving the way for risks of cancer and other diseases.
Using an air fryer can significantly lessen your chances of consuming such chemicals.
How to Cook Frozen Jalapeño Poppers in an Air Fryer
There are varying types of jalapeño poppers. Some come coated with batter and some come wrapped with bacon. Because of this, their respective cooking times can vary as well.
Their sizes can also affect their overall cooking time, so don't forget to factor these in. Jalapeños have quite sensitive skin, making them prone to blistering.
If you're frying them as is – without breading or bacon to protect the outer layer – they can burn quite easily. To prevent this from happening, start by following the steps below.
Preheat your air fryer to around 340 degrees Fahrenheit for five minutes.
Then, place the jalapeño poppers in a single layer at the bottom of the basket.
While you don't have to use oil, you may want to use a liner to prevent cheese from going through the bottom.
Air fry them for four minutes.
Give them a toss or turn them over and continue cooking for another two minutes for a crispier and more pronounced texture.
Remove from air fryer and serve
The Bottom Line
Poppers are a delight to have whatever the occasion. By air frying them, you'll have these treats on the table in no time.
Hope you enjoyed our article about how to cook frozen jalapeno poppers in an air fryer. Cheers!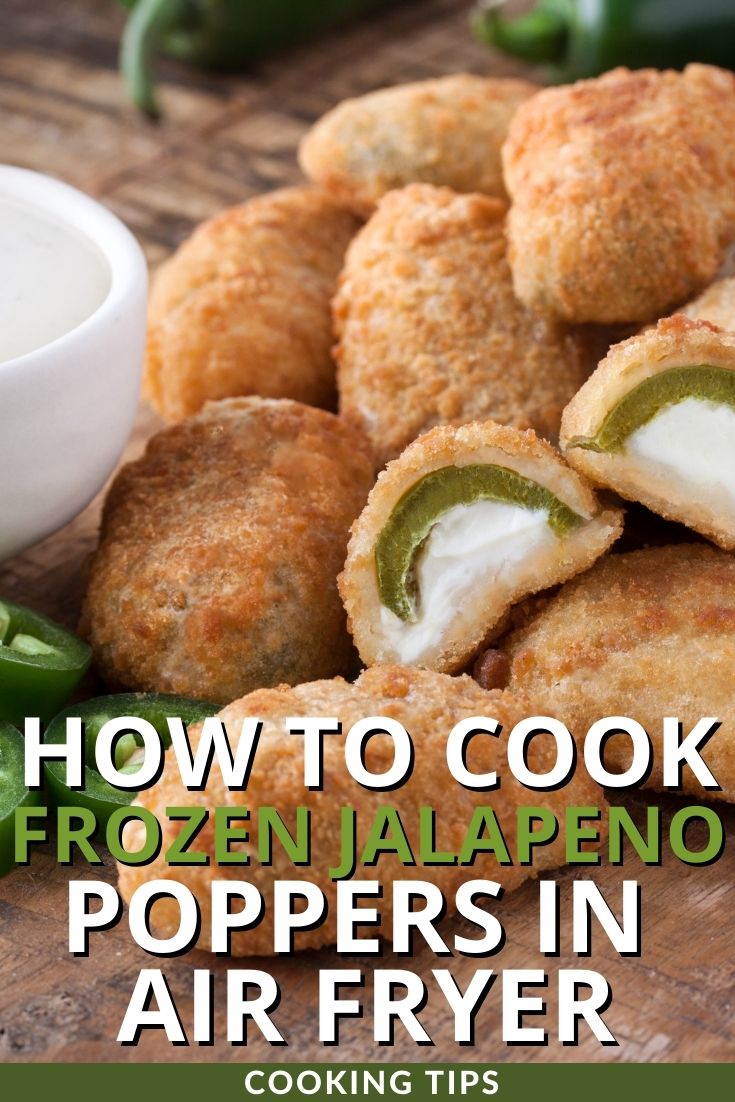 Hi friend!  Welcome to my site! I'm so happy you're here. I'm Linh and I live in Arizona. I am obsessed with all things food!
LEARN MORE
Join the mailing list and receive our free newsletter!
Recipe Marker provides you with the best information about home cooking tips, recipes, ingredient substitutes and more. Check out our blog to see the latest articles.