7 Best Ramune Flavors Ranked (2023)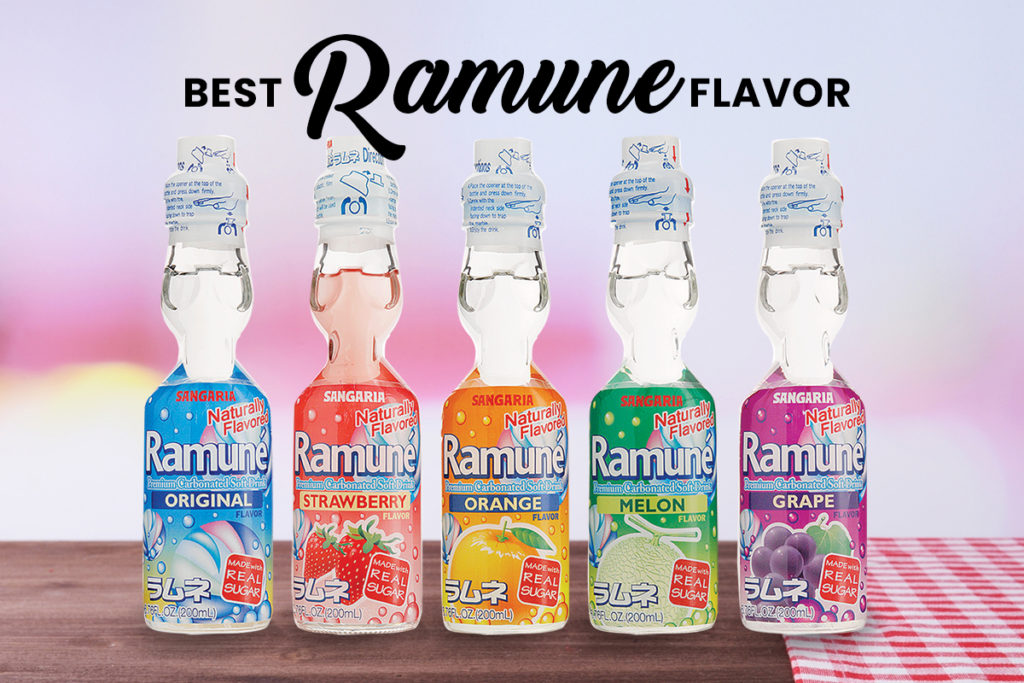 Are you curious about what is the best Ramune flavor drink? Stick around as we share our list of the most popular Ramune flavors in this article.
Japan is known for all sorts of things—from its historical and picturesque locations to its crazy and kawaii fashion, and even for its many knickknacks, including food and drink items.
This includes none other than Ramune, a beverage loved not only by Japanese people but also by visitors from all over the world.
From the bright colors to the more uniquely shaped bottles, one cannot help but be intrigued by the different flavors that Ramune offers.
Take a look at their interesting flavors and see for yourself which of these is the best.
What Is Ramune?
Ramune is actually a type of Japanese soda. It was primarily known for its unique Codd-neck glass bottle design that houses a marble inside.
Today, it has become a part of Japanese pop culture synonymous with summer.
As of writing, there have been approximately 57 flavors of Ramune on the market. Check out the best of these flavors below.
Best Ramune Flavors Ranked
1. Original
The most popular variety is the original flavor best known for its lemon-lime taste. Similar to 7Up or Sprite, this flavor is still beloved by tons of people today for its light, sweet, and refreshing taste.
Try it chilled for next-level refreshment. With its citrusy taste, you're sure to quench your thirst in no time with this nation's favorite flavor.
2. Sakura
Since we are talking about Japan and Ramune, it makes sense to try perhaps one of the most unique flavors you will come across and something that the country is known for Sakura flowers.
This Sakura flavor brings in the floral taste, but in a subtle and more complex manner.
Accompanied by the sweet aroma of cherry blossoms, it transports you right into a beautiful spring day.
It is light and mild, ideal for pick-me-ups and get-togethers with friends and family.
3. Green Apple
Another fruit-based flavor that you are sure to appreciate is the green apple. Perfect for warmer weather, this will bring fun and excitement to your tastebuds with its sweet and tangy flavor.
Green apple has some sour and tart notes, so prepare to have some of these punches when drinking.
This does not draw away from the drinking experience though. As a matter of fact, it makes for a surprising treat to anticipate.
4. Melon
Japan is big on melon-flavored things, so it comes as no surprise that they have also come up with a Ramune melon soda flavor.
This comes packed full of the sweet melon flavor we all know and love, without being too overbearing. It has a cool green color that represents the fruit it stands for.
Melon is a popular flavor throughout Japan and in different parts of the world and for good reason—it has the perfect balance of sweetness and lightness.
However, this is a bit harder to find, so make sure to keep your eyes peeled at all times.
5. Lychee
For those who are looking for the next best thing, lychee is yet another flavor that Ramune offers. The sweet and somewhat tart taste is refreshing, with a fruity flavor that shines quite nicely, especially when consumed ice cold.
If you have never tasted lychee or this flavor, think of it as a sweet grape with a hint of bitter and earthy aftertaste, leaving you wanting more and more.
6. Chili Oil
Apart from the sweet and somewhat classic flavors, Ramune does not shy away from experimenting with flavors that are outside of the box.
If you want to try something new and umami-filled, this chili oil variant is not one to miss. Think of this drink as a combination of Sprite/7Up with your neighborhood chili sauce.
This makes for a sweet and savory pairing that is accentuated by a unique and somewhat sneeze-inducing chili smell.
There is also a hint of bitterness from the peppers.
7. Matcha or Green Tea
To get a true taste of Japan, getting the matcha or green tea flavor is a must. While this can be more of an acquired taste, with the strong flavor of matcha peeking through, it is sure to start a party in your mouth.
It uses the original lemon-lime base of Ramune and the silky-smooth flavor of green tea.
Matcha has a distinct earthy flavor and this definitely shines in this drink.
The sweet soda, however, complements the somewhat bitter taste that matcha imparts, making it a perfect combination.
Final Words
Now that you know more about the different Ramune flavors, you can hopefully find one that tickles your fancy.
With the right flavor in hand, you are sure to elevate your drinking experience. Hope you enjoyed our list of the best Ramune flavors.
Print
7 Best Ramune Flavors
Check out this list of the best Ramune flavors to try!
Instructions
Pick your favorite flavor
Click on the link to visit Pinterest
Buy items from your local store or online
Enjoy and share on social media!
Keywords: Best Ramune Flavors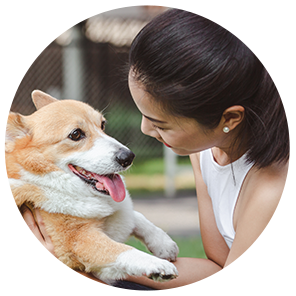 Hi, I'm Linda thanks for stopping by! We're so happy you're here. If you're a foodie and love to cook from home - you're in the right place..
LEARN MORE
Join the mailing list and receive our free newsletter!
Recipe Marker provides you with the best information about home cooking tips, recipes, ingredient substitutes and more. Check out our blog to see the latest articles.