5 Best Balsamic Vinegar Substitutes (Updated 2023)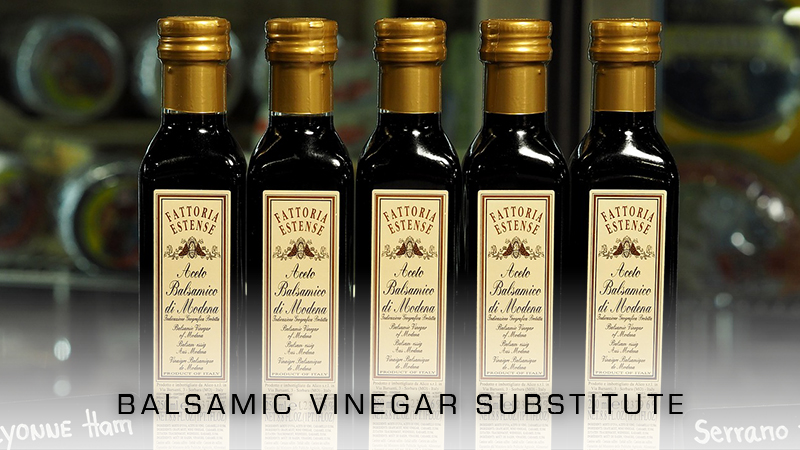 Learn the basics of creating your very own balsamic vinegar right in the comfort of your own home. With only 2 simple ingredients, you can recreate the taste of the balsamic vinegar you have come to love.
Balsamic vinegar is commonly found in more upscale restaurants and innovative fusion kitchens.
From the traditional complimentary bread basket to a refreshing salad for dinner, this ingredient has managed to capture the growing interest of the public with its sweet, tangy taste.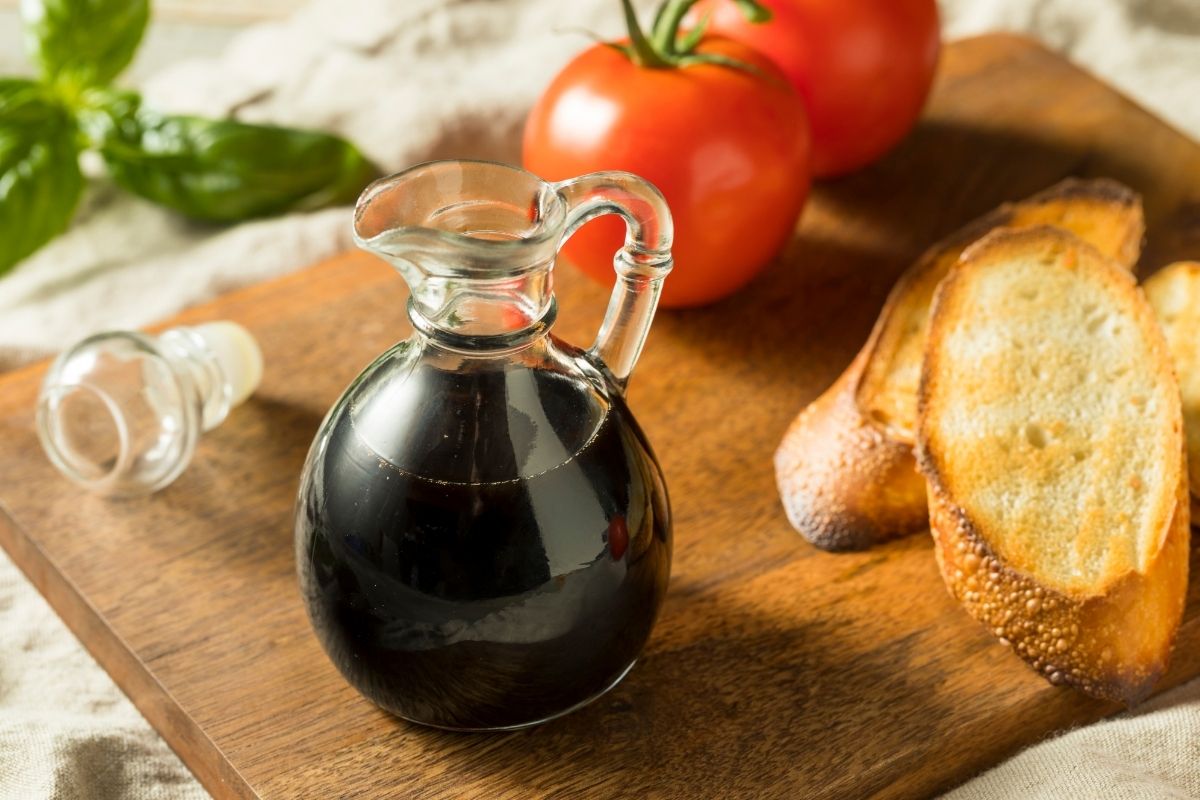 With origins dating back 900 years, this precious creation has been given to esteemed individuals as a gift. Made from grapes, this type of vinegar has a sweet fruity taste with hints of tartness.
Its rich and flavorful taste makes it a good companion for many Italian dishes.
Whether it's drizzling balsamic vinegar over your caprese, tossing it in your favorite salad, or dipping your bread in it with olive oil, there's no denying that this vinegar has many uses.
The downside is that this particular household ingredient may not be available in your supermarket, or it may cost a pretty penny, especially now that it has become more in demand during this holiday season.
If you are looking for substitutes you can easily find in your house, we're here to help.
You might even switch to regularly making your own balsamic vinegar with these affordable and accessible ingredients.
Best Substitutes for Balsamic Vinegar
1. Apple Cider and Brown Sugar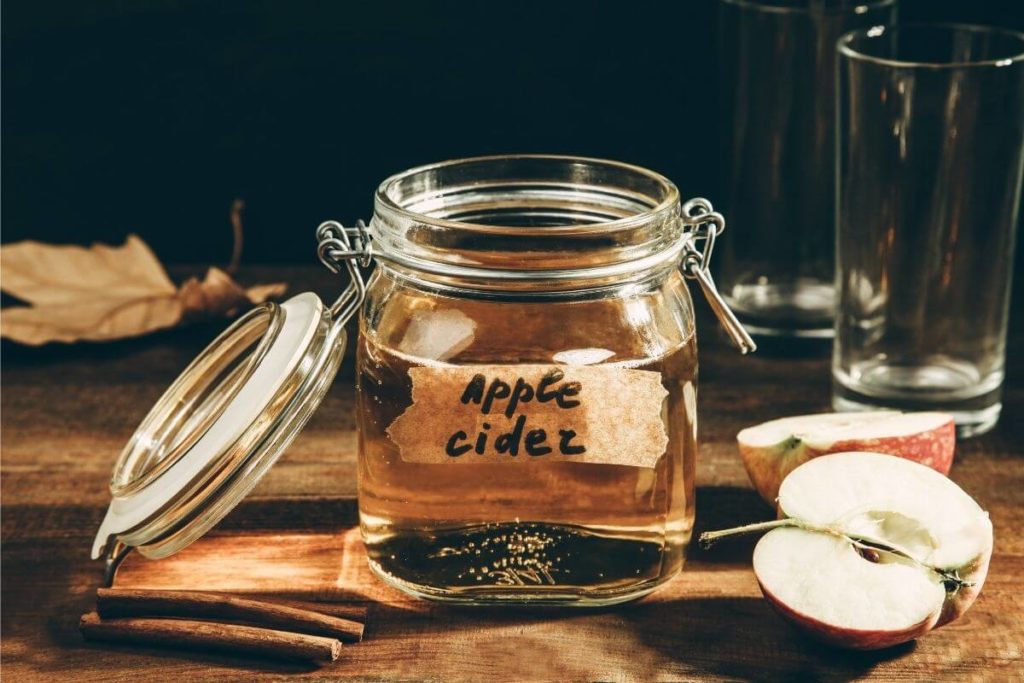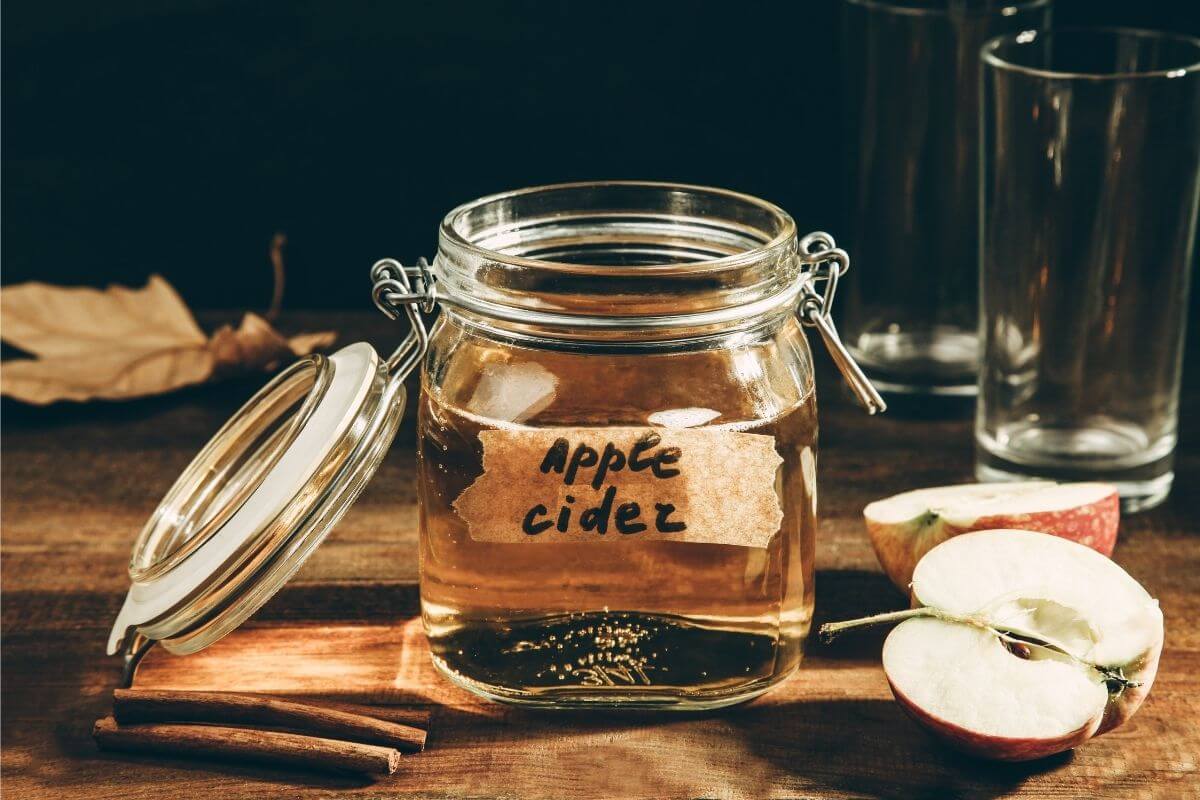 Who knew that apple cider could work for this? With the slightly sweet and tangy flavor from the apples in the cider, you already have a solid foundation to work with.
Mix 1 tablespoon of cider with ½ teaspoon of brown sugar and ensure that you have diluted all visible crystals.
This combination will give you about 1 tablespoon which you can use for salads and other similar dishes.
2. Red Wine Vinegar and Sugar
With red wine's fruity notes, this replacement will certainly give you a good outcome. As a matter of fact, the similarity of taste and texture coming from this mixture makes it a revolutionary substitute.
Try your hand with this alternative by combining a tablespoon of red wine vinegar with half a teaspoon of white or brown sugar.
You may also use honey if you prefer. However, bear in mind brown sugar works exceptionally well because it lends a smoky, oak flavor.
3. Lemon Juice + Molasses + Soy Sauce
You may find this combination odd, but don't knock it 'til you've tried it. Apart from giving your creation a similar consistency and flavor, the use of lemons for this recipe gives the right amount of acidity.
In the event you can't find molasses in your pantry, you may use brown sugar syrup as well.
For this, combine 1 tablespoon of each of the three ingredients and you're good to go.
Adjust accordingly by adding more lemon juice to get a punch of acidity and add more syrup for a thicker, smoother, sweeter result.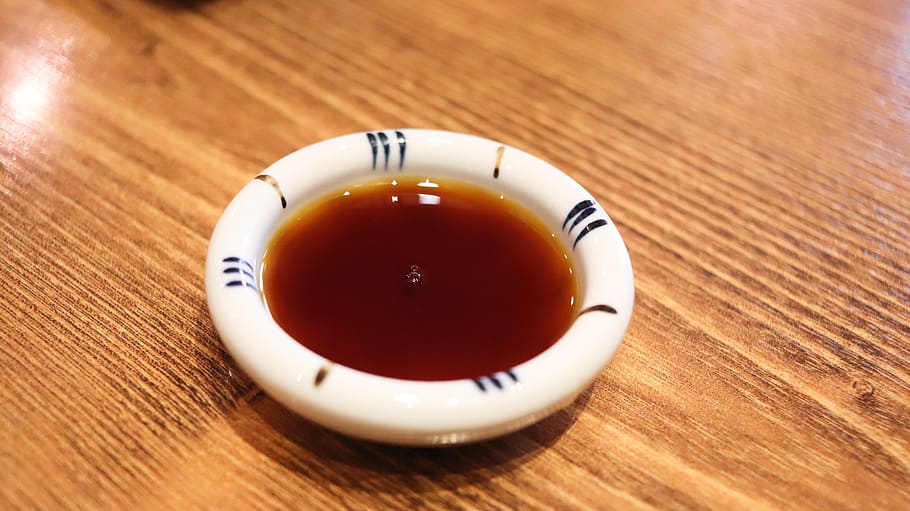 4. White Vinegar and Sugar
White vinegar is one thing you're sure to never run out of in your household, especially when you are accustomed to using it for cleaning hacks. While not typically associated with cooking, you'll be happy to know that you can use it to make a balsamic vinegar substitute.
Although white vinegar works perfectly, you may also experiment with rice vinegar, cane vinegar, or even Chinese black vinegar for that darker, richer appearance more reminiscent of balsamic vinegar.
For this mixture, simply combine 5 parts vinegar to 1 part sugar. Cook this over low heat and stir until sugar crystals have completely dissolved.
5. Balsamic Vinaigrette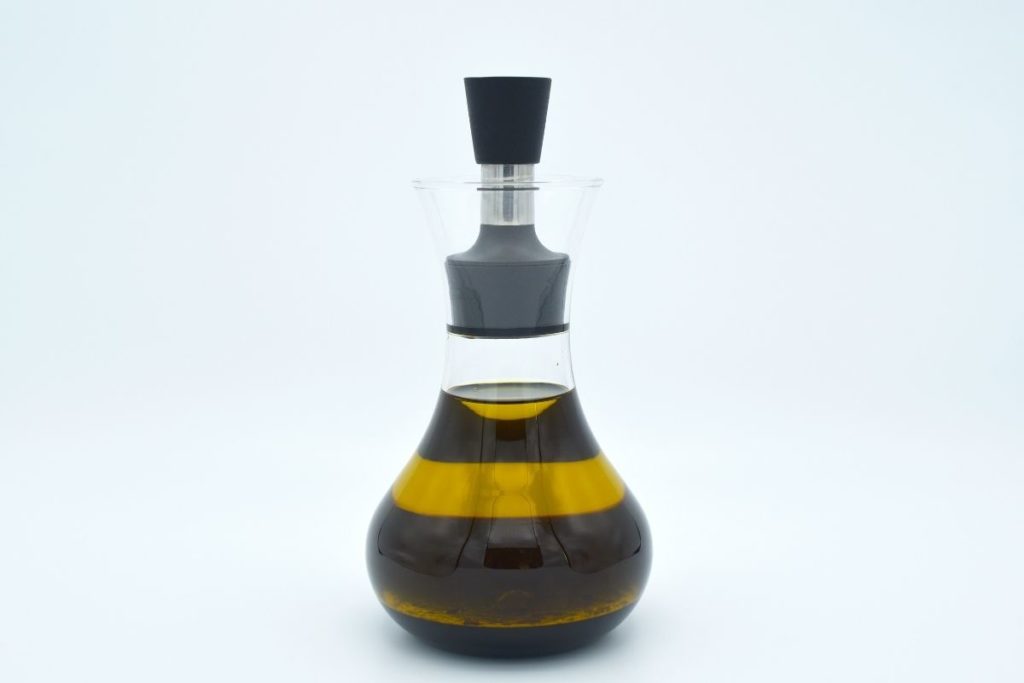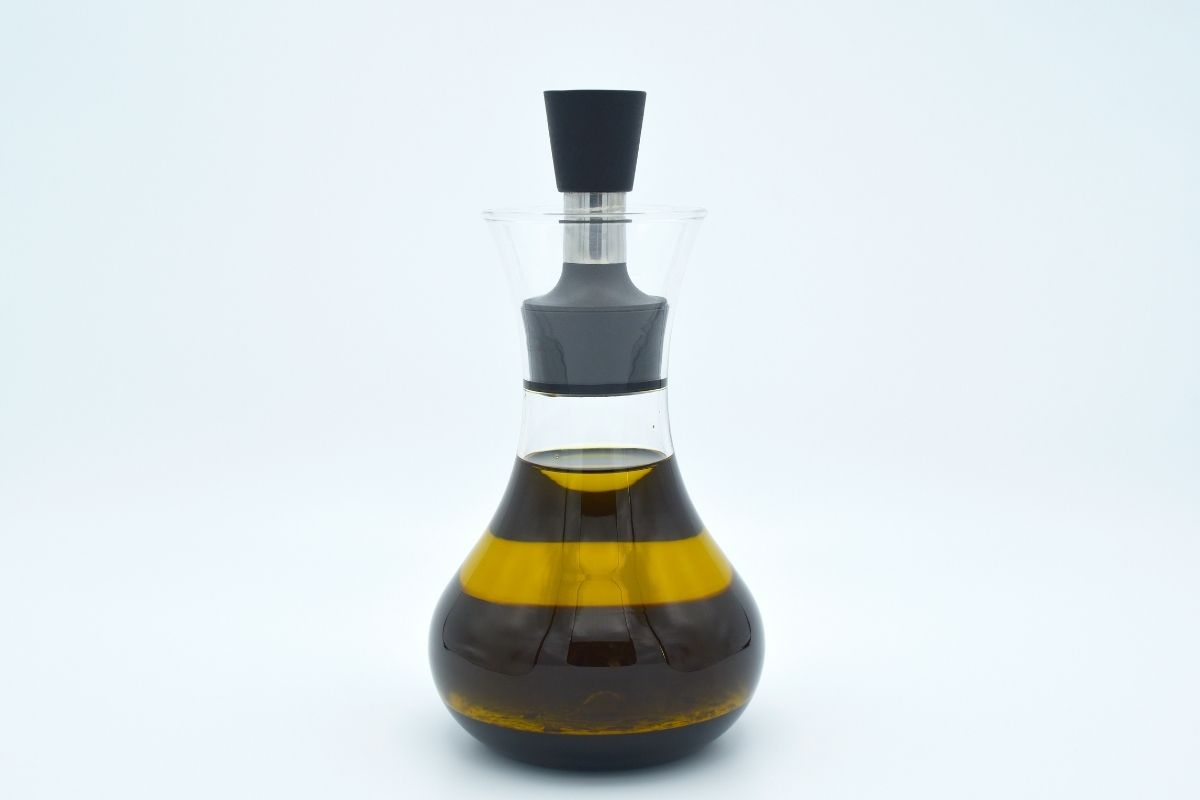 If you are in need of an easy salad dressing, you can easily substitute your balsamic vinegar for the vinaigrette version.
The only difference is the olive oil added to the mix, so make sure to keep this in mind. Otherwise, this is a great option if you're looking for a salad dressing or a bread dip – even for everything else in between.
3 parts oil and 1 part vinegar are all you need to use to make this.
Creative Uses of Balsamic Vinegar
Balsamic vinegar isn't limited to salads and appetizers. In fact, it tastes great with just about anything – even desserts.
For mains such as grilled chicken or fish, drizzle it on top for extra flavor.
For fruits, cheeses, and even custard creations, it would work drizzled or served on the side to complement the dish.
The Bottom Line
Wondering what alternatives you can use for balsamic vinegar? With these accessible and affordable substitutes, you won't have to look far.
What do you think of these options? Try them out today.
Print
5 Easy Balsamic Vinegar Recipes
Check out these great substitutes for Balsamic Vinegar that have been shared on Pinterest.
Instructions
Click on each link above to view the pin.
Learn more about the ingredient.
Purchase the ingredient.
Add a substitute to your recipe =)
Keywords: Best Balsamic Vinegar Substitutes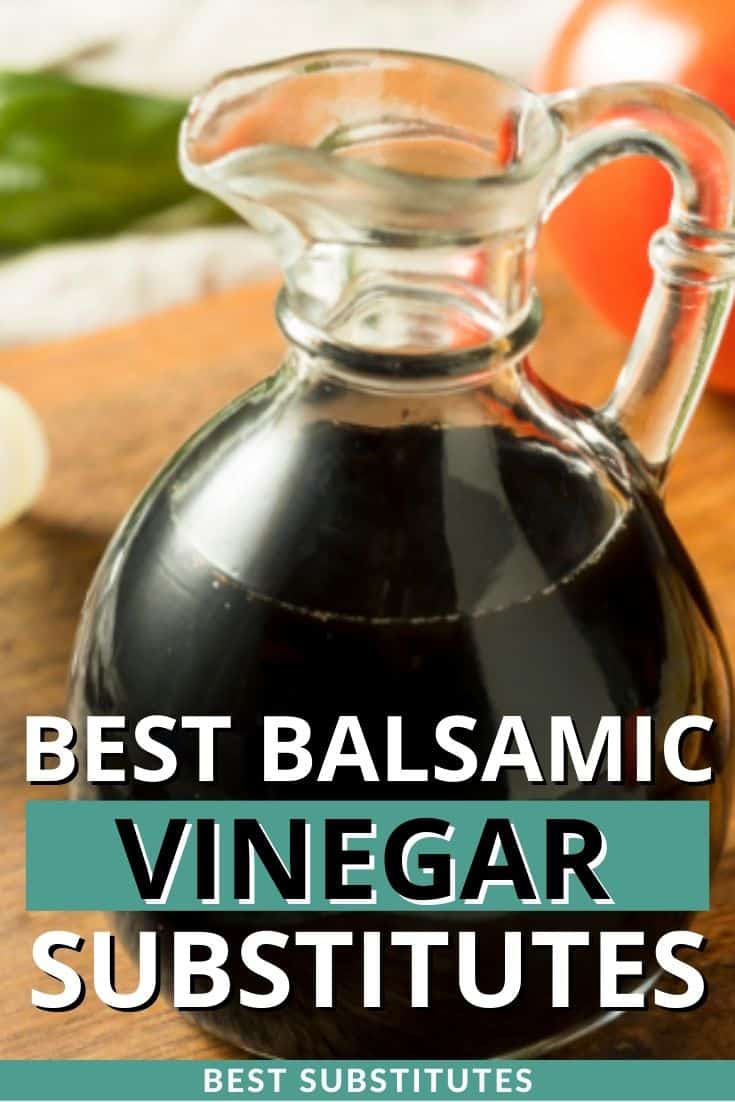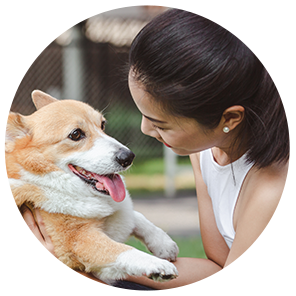 Hi, I'm Linda thanks for stopping by! We're so happy you're here. If you're a foodie and love to cook from home - you're in the right place..
LEARN MORE
Join the mailing list and receive our free newsletter!
Recipe Marker provides you with the best information about home cooking tips, recipes, ingredient substitutes and more. Check out our blog to see the latest articles.