7 Best Potato Flour Substitutes for Cooking (updated 2023)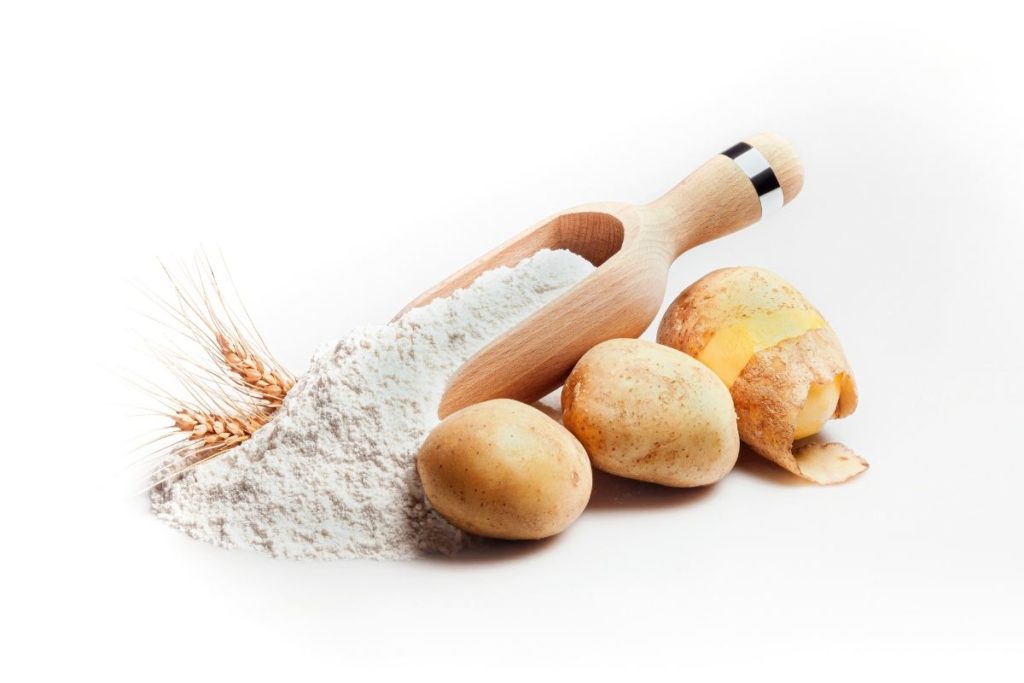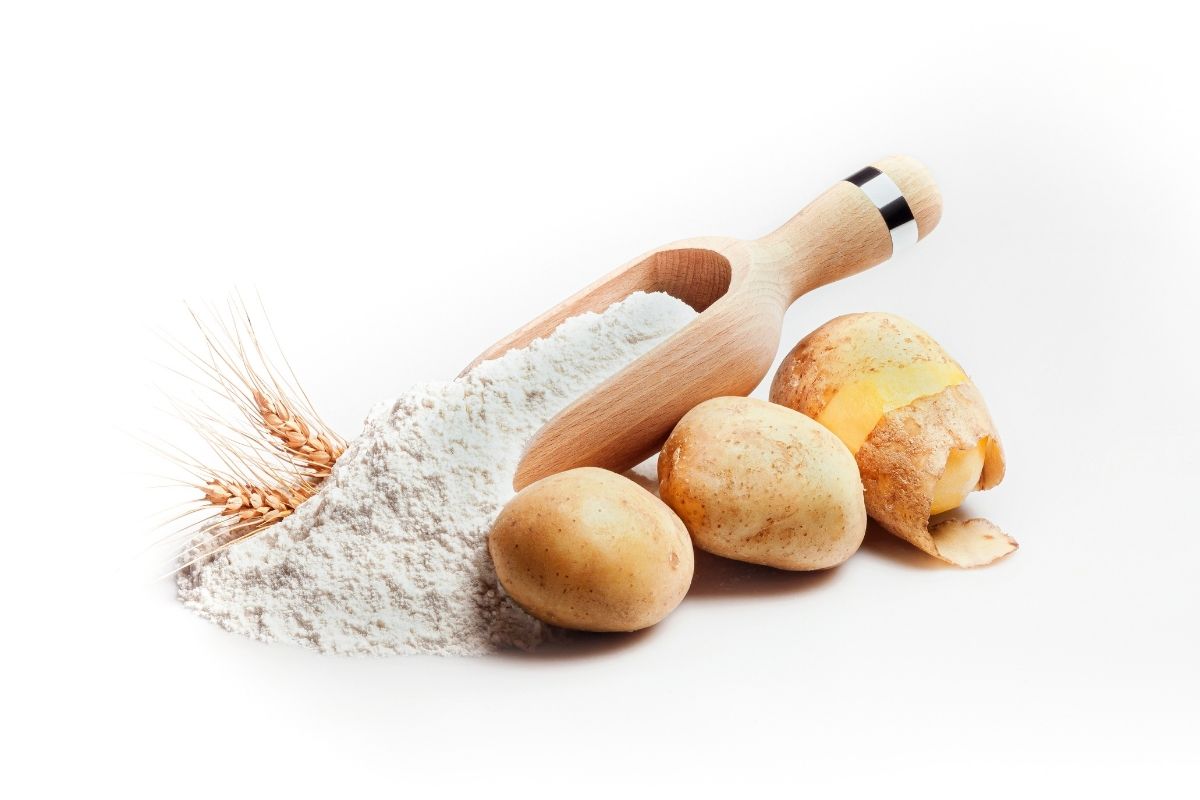 Several ingredients can act as potato flour substitutes. The best option depends on the recipe you will be making. So keep reading to learn about why and how you should use each of them in place of potato flour.
This article lists ingredients that can produce comparable results to potato flour in a variety of applications. It's worth noting, however, that you should only use some ingredients in specific recipes. Read on to learn more.
Best Potato Flour Substitutes
1. Rice Flour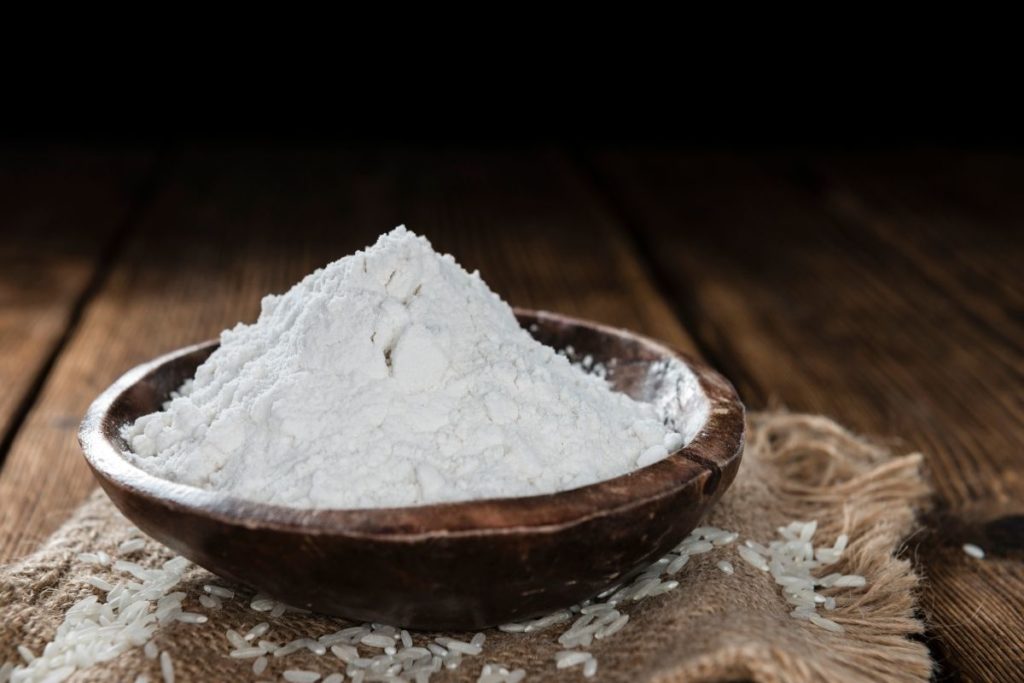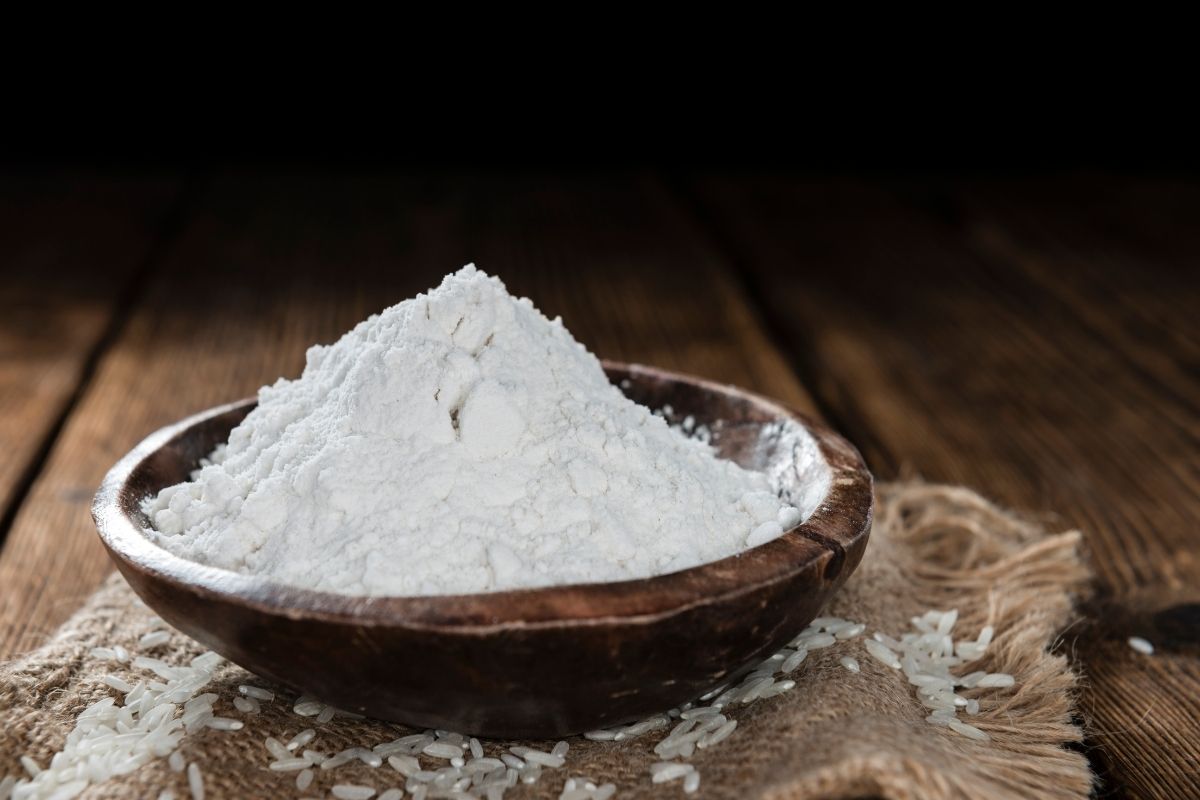 Rice flour works well as a replacement for potato flour in your recipes. This flour is gluten-free and is produced from ground raw rice.
It is a great choice if you are preparing desserts, like cakes and cookies. You can use it to create bread, as well as rice noodles and pancakes.
It also makes a good thickening agent in soups and stews.
2. Potato Flakes
Do you have some potato flakes on hand? Used in the same amount, potato flakes can stand in for potato flour. They are made from dehydrated potatoes, similar to potato flour.
To use potato flakes as a flour replacement in your recipe, grind them into a fine powder using a blender or food processor. Don't forget to filter out the big pieces before adding them to your recipe.
3. Mashed Potatoes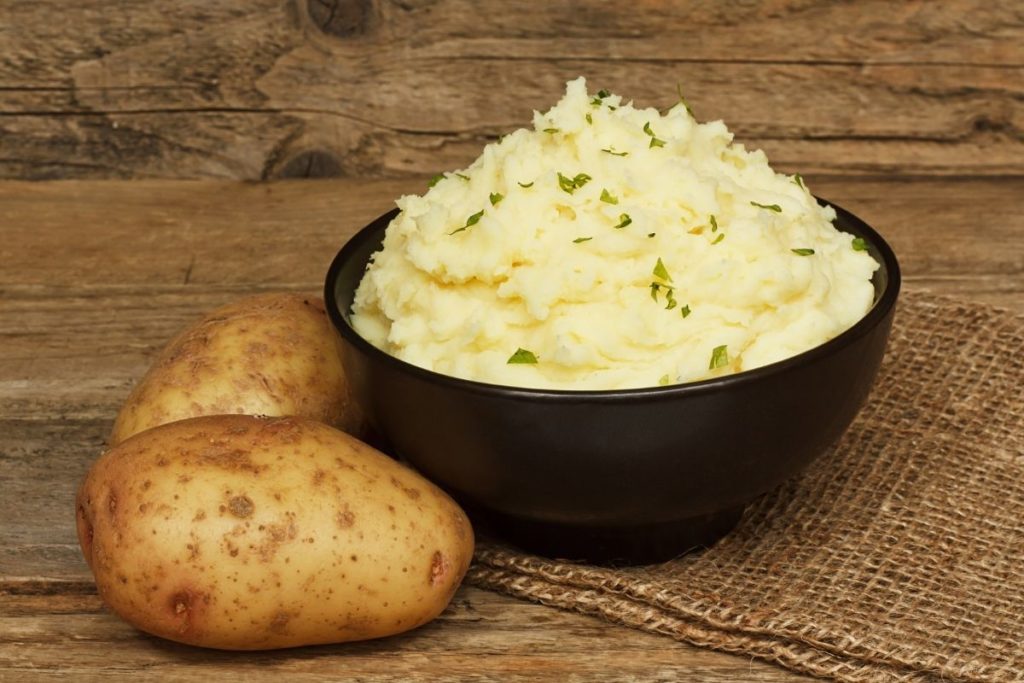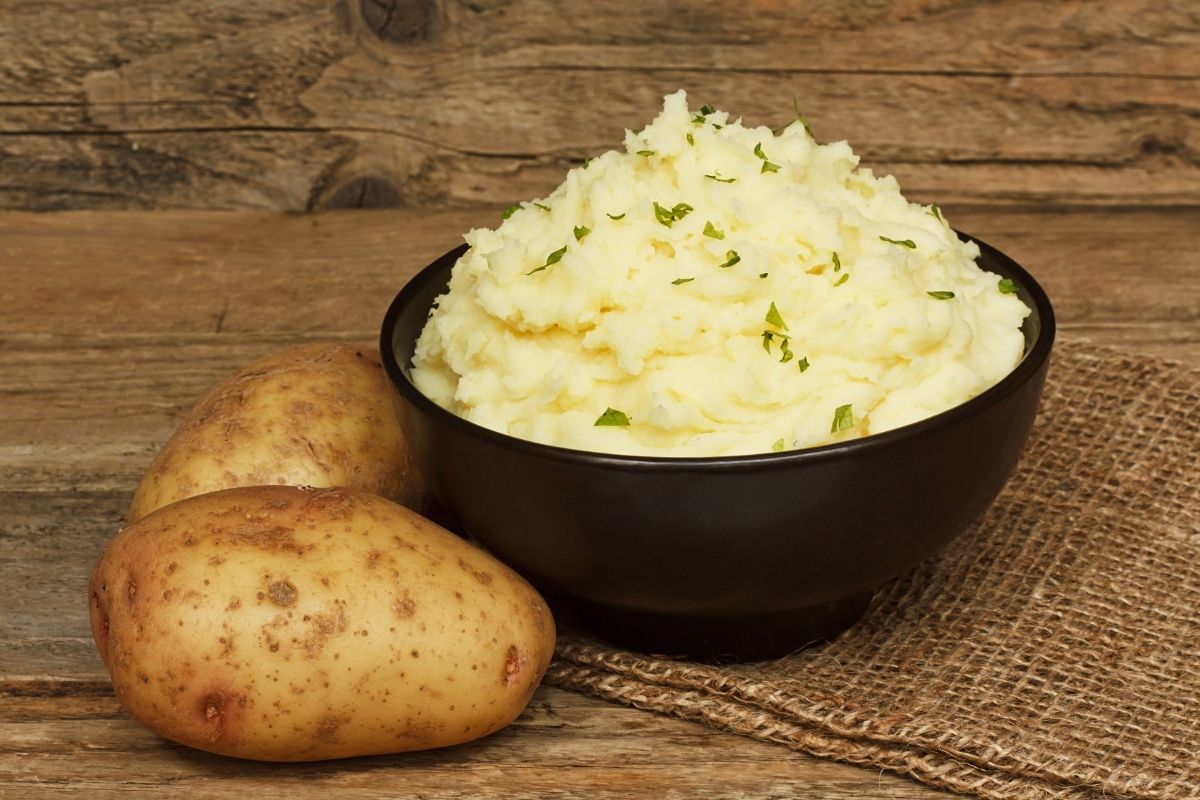 You can also use mashed potatoes as a substitute for potato flour. They will offer you both the flavor and nutrients present in potato flour.
But one difference is the amount of water in the mashed potatoes, which adds extra moisture to your baked goods. The extra moisture may not affect some recipes, but you must be careful not to spoil the texture.
When you use mashed potatoes, you will need to cut the liquid level in the recipe to deal with the extra moisture. Or you can use a food dehydrator to eliminate any remaining moisture, but that requires a lot of extra effort.
4. Arrowroot Powder
Try arrowroot powder in place of potato flour. One of the most popular gluten-free items available, it works well as a thickener, has no flavor, and makes food look clear and shiny.
It is easy to mix with other flours. Apply a 1:1 ratio of the ingredient in your recipe. You can use it to make desserts, pastries, pizzas, and other dishes.
5. Cornstarch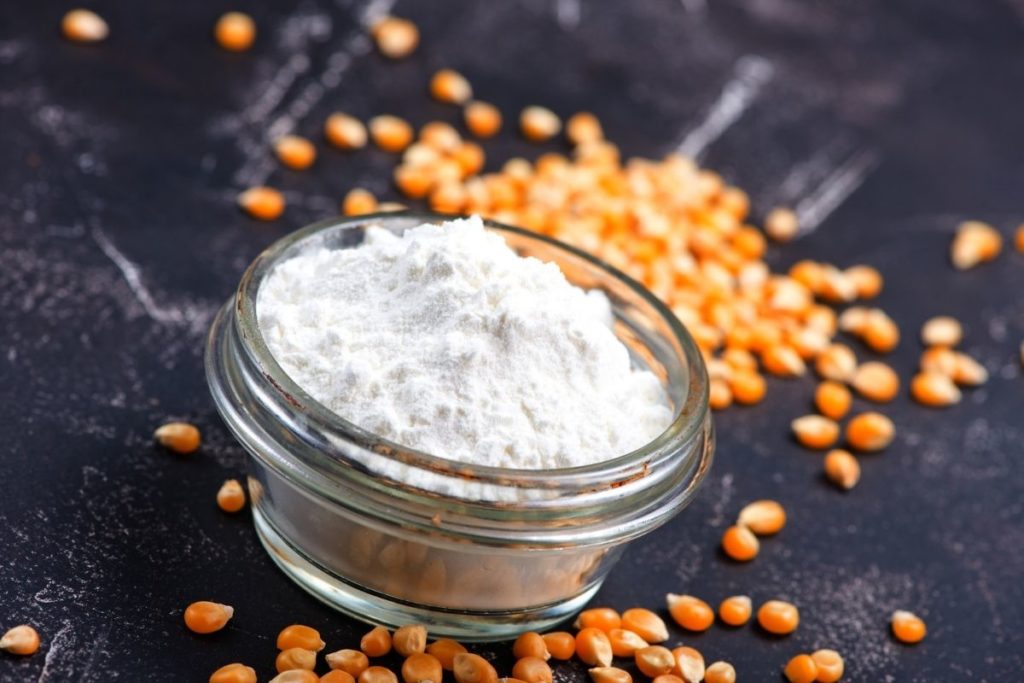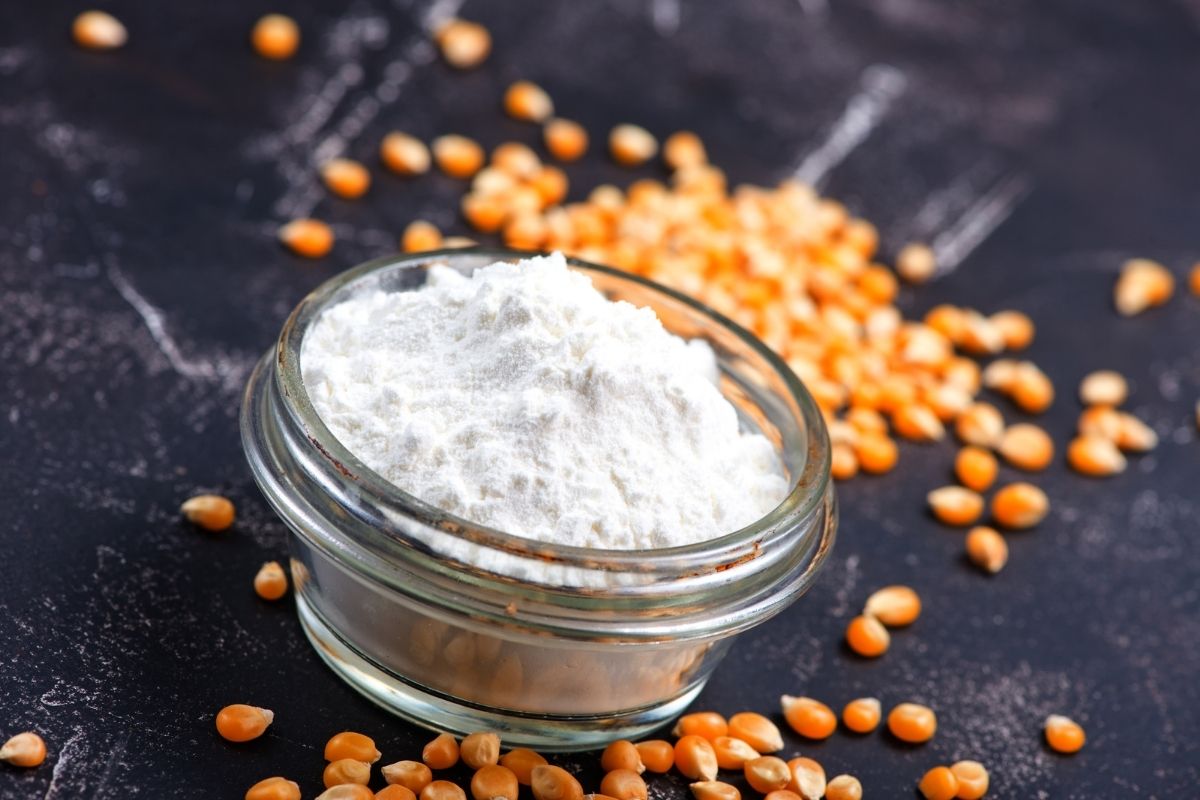 Are you on a gluten-free diet? Then corn starch is the flour substitute for you. Cornstarch can preserve baked goods' moisture, which is one of the key functions of potato flour.
You can use cornstarch to thicken sauces, marinades, glazes, pies, and a lot of other desserts. It is a decent alternative because it enhances the texture's thickness.
Cornstarch, however, does not have a lot of flavors. It can make the food last longer, but it will lack the flavor of potato flour.
6. Tapioca Flour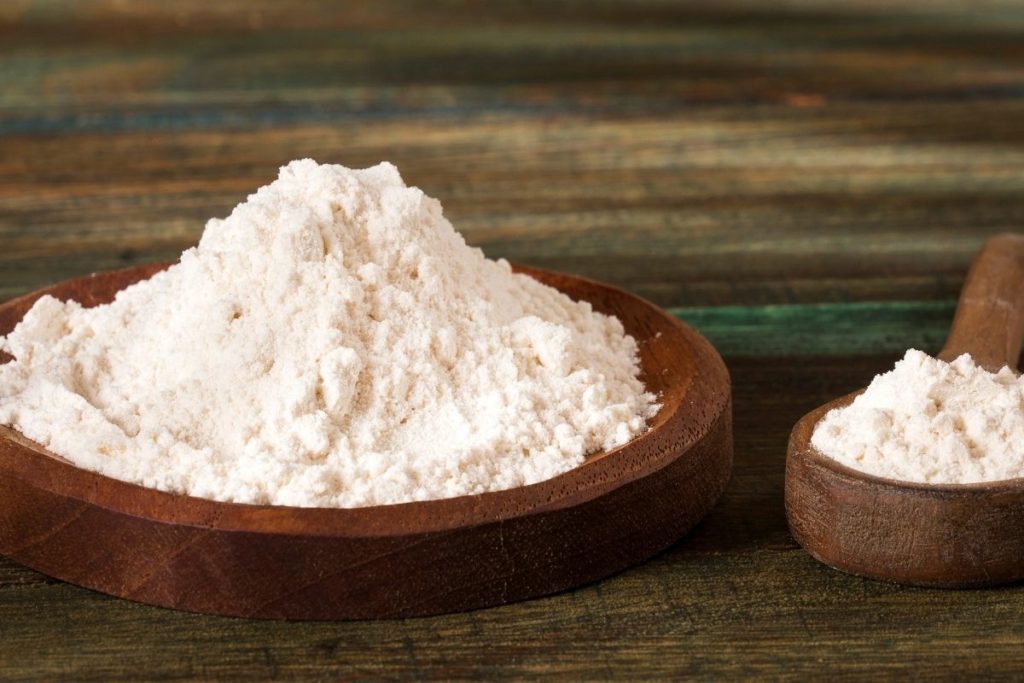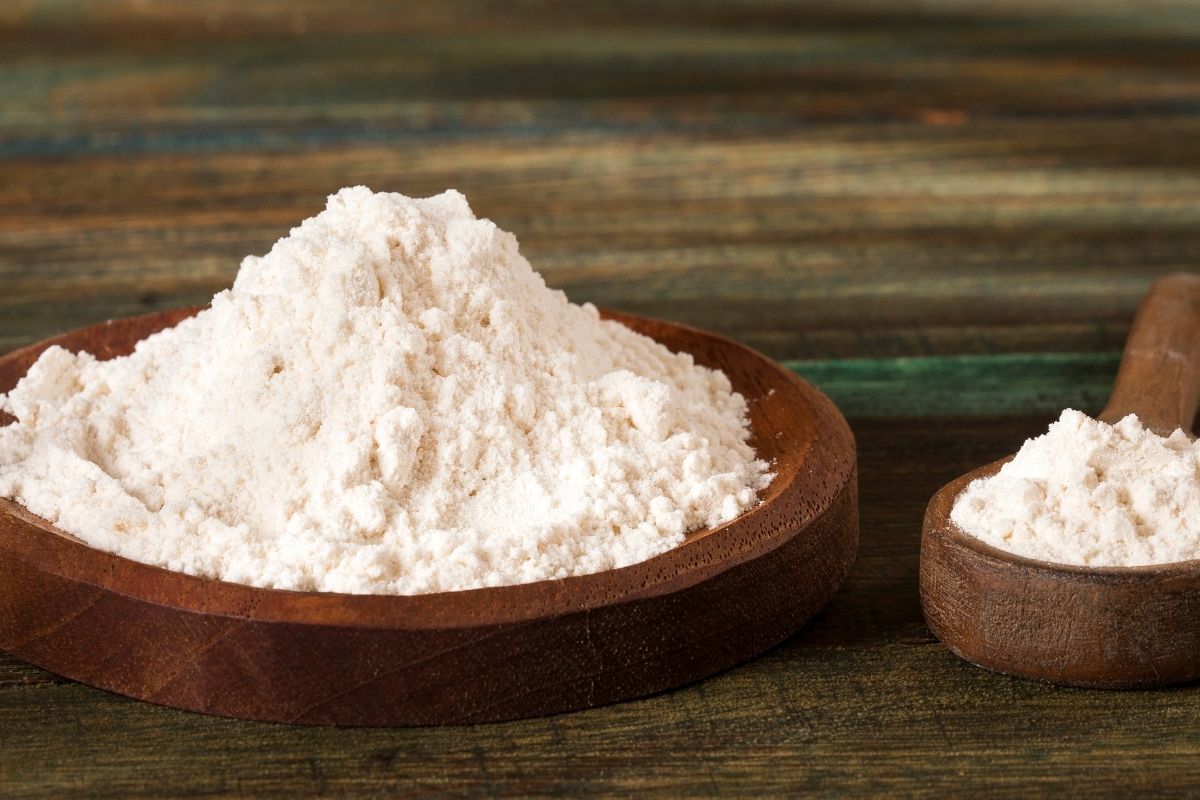 You can opt for tapioca flour as a gluten-free alternative to potato flour. This flour is very common for baking as it enhances the texture of baked goods.
Desserts, sauces, and soups can all be made from it. It is an excellent choice in your recipes because it has no flavor or odor and also does not discolor other ingredients.
7. Wheat Flour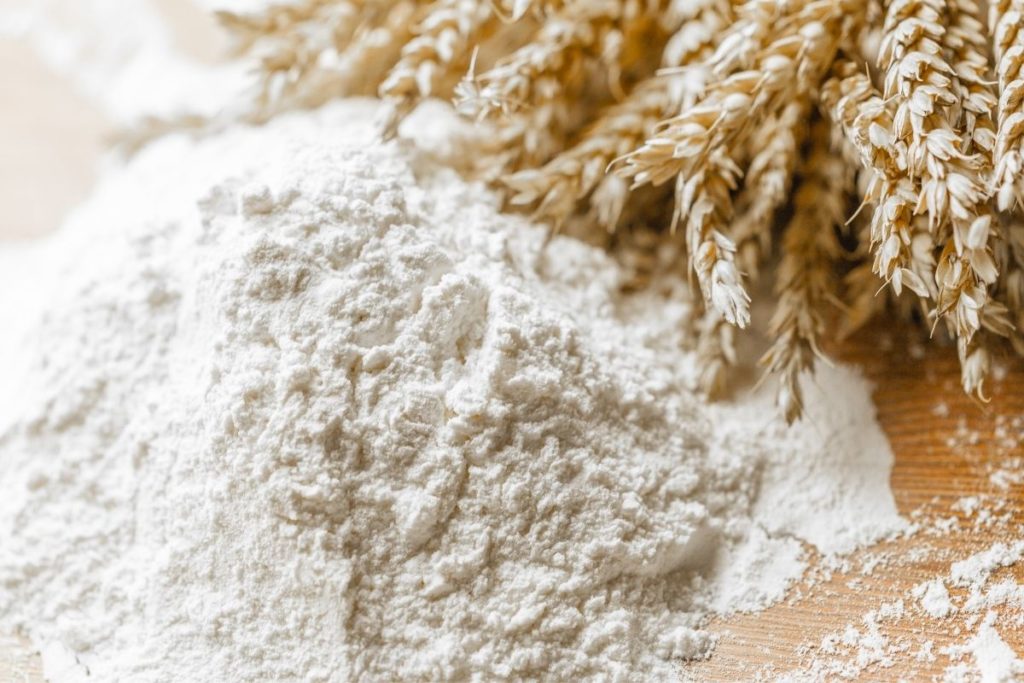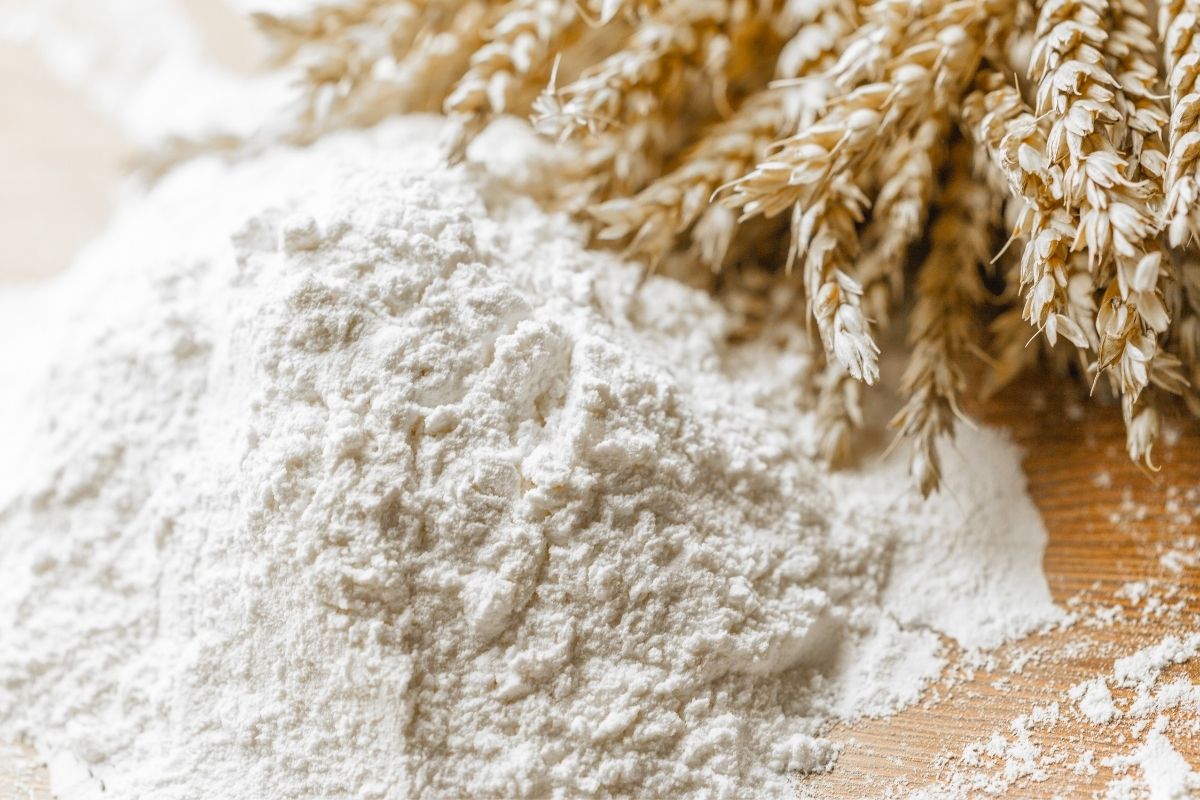 In most dishes, wheat flour can replace potato flour, but you will need to make some adjustments. Wheat flour, unlike potato flour, does not absorb much water and so it doesn't prevent baked products from drying out. However, it will rise as it should and bake properly. You will also need to change the baking time.
Keep in mind that wheat flour lacks the unique taste of potatoes. Your baked goods will be less moist than if you used potato flour.
What Is Potato Flour?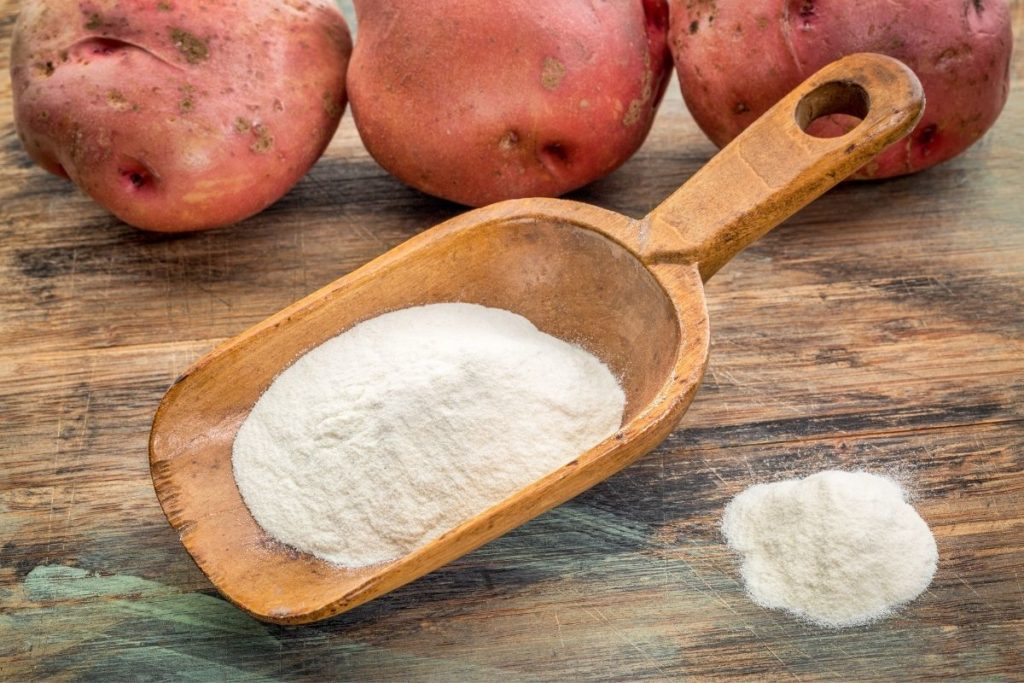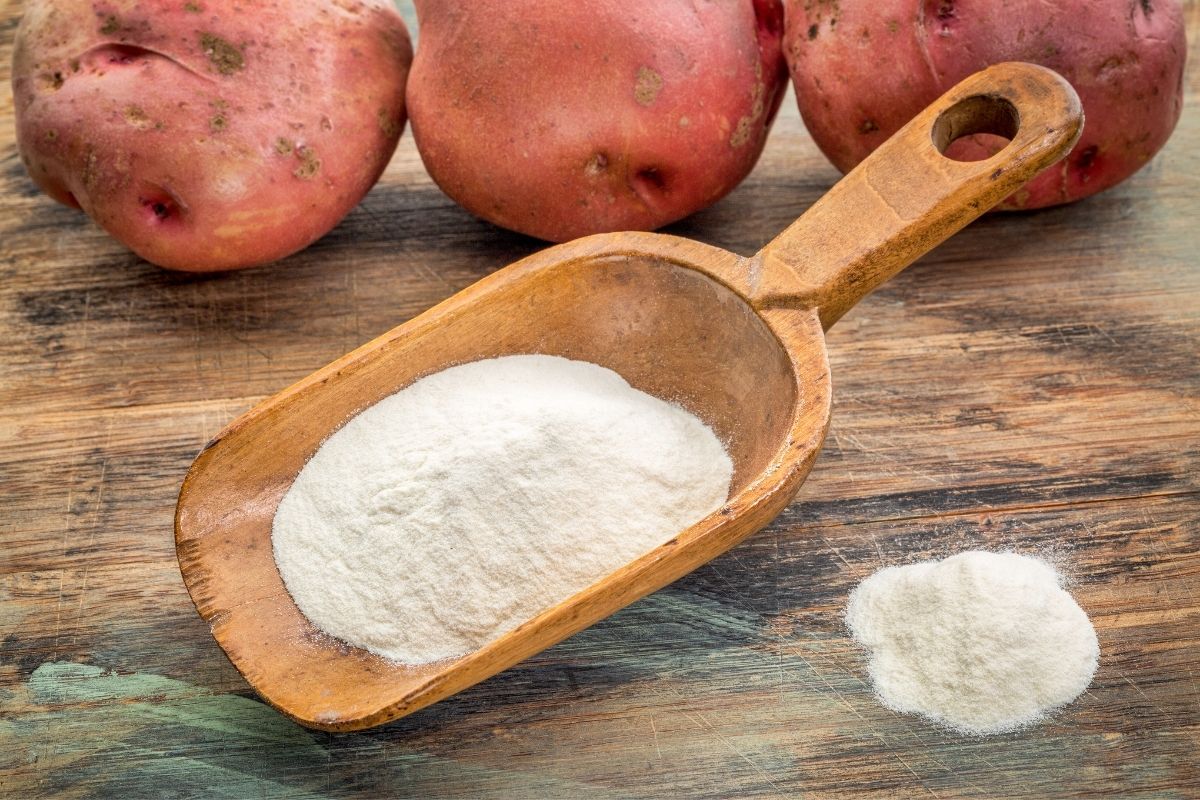 It is a type of flour made from whole potatoes. Cooked potatoes are dried before being ground into a fine powder. This keeps the natural taste of potatoes intact. However, the taste is not overpowering once processed into flour.
What Are the Uses for Potato Flour?
Potato flour has a great ability to retain water. It is ideal for use as a thickener and in creating moist yeast bread. You can also use this flour in general baking to produce a more tender crumb in cakes or any other gluten-free product.
It is often used to coat foods before frying them. It helps to produce a crispy fried texture while also preventing food from sticking together or to the pan.
The Bottom Line
If the recipe you are following requires potato flour but is not available, the list of potato flour substitutes above can help.
These ingredients can serve as thickeners and can be used in general baking or even bread baking. Choose the one which applies best to your recipe.
Print
7 Best Potato Flour Substitutes
Check out these great substitutes for Potato Flour that have been shared on Pinterest.
Instructions
Click on each link above to view the pin.
Learn more about the ingredient.
Purchase the ingredient.
Add substitute to your recipe =)
Keywords: Potato Flour Substitutes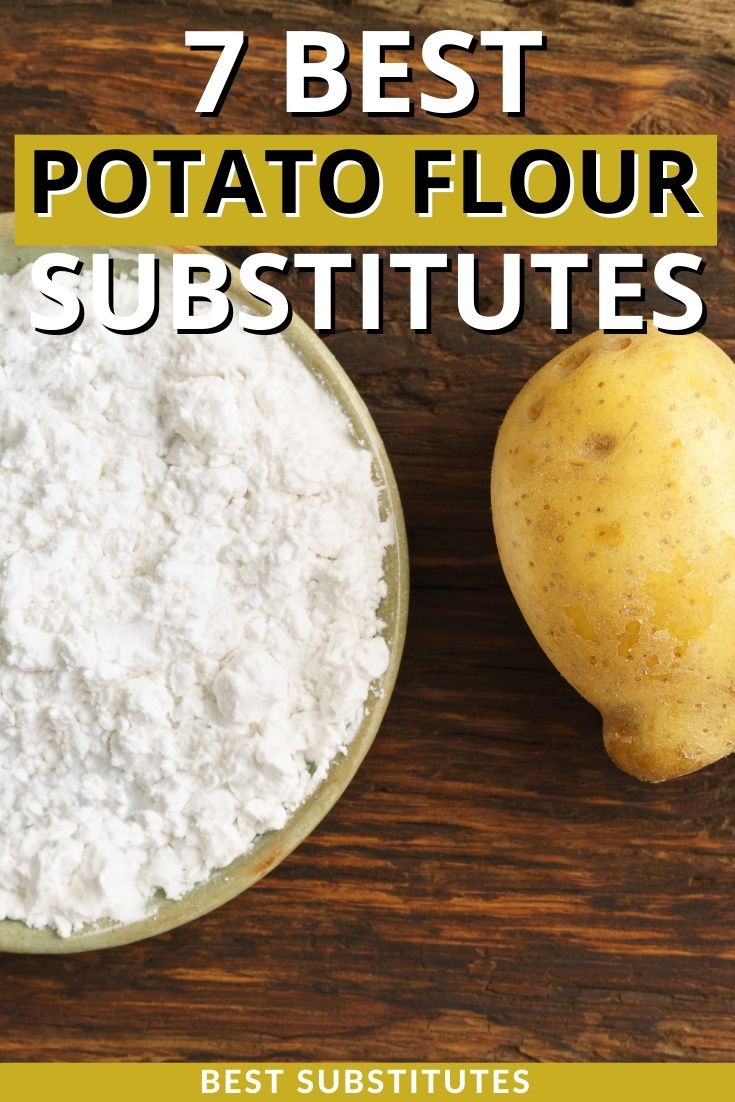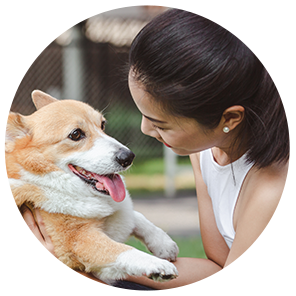 Hi, I'm Linda thanks for stopping by! We're so happy you're here. If you're a foodie and love to cook from home - you're in the right place..
LEARN MORE
Join the mailing list and receive our free newsletter!
Recipe Marker provides you with the best information about home cooking tips, recipes, ingredient substitutes and more. Check out our blog to see the latest articles.