4 Best Ways to Reheat Bacon! (Updated 2023)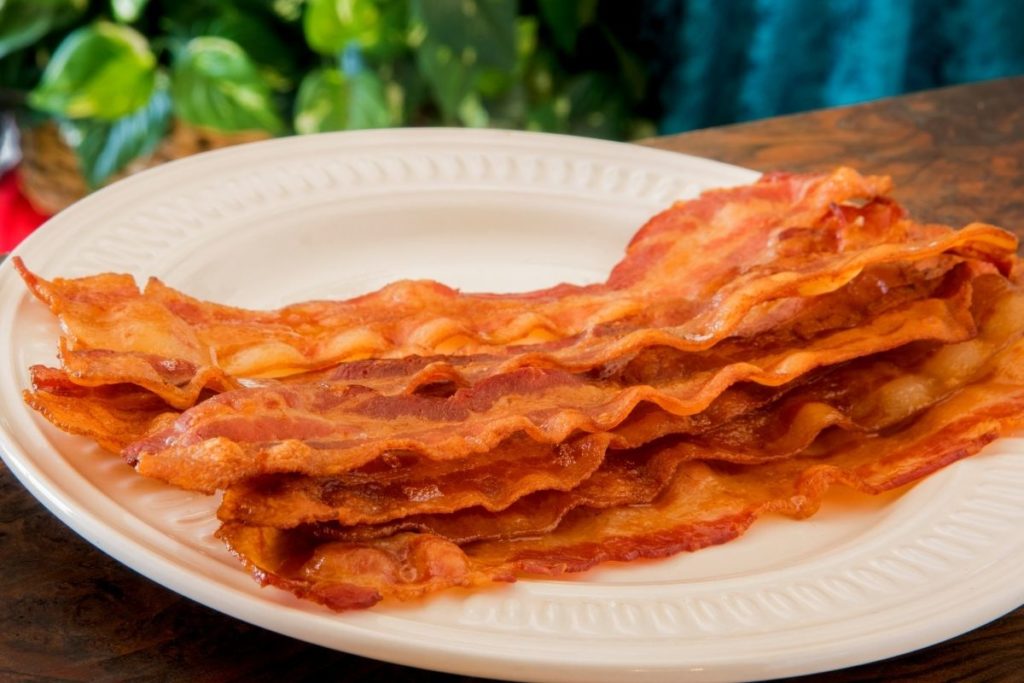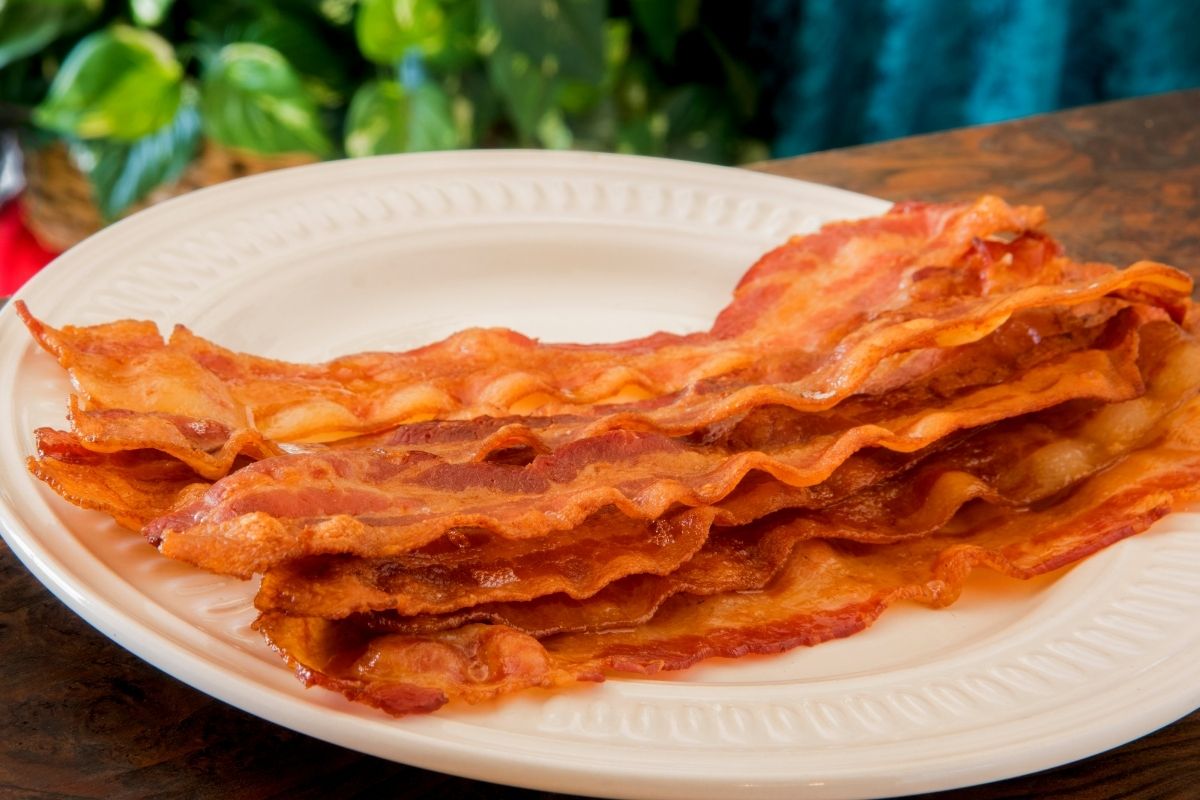 Are you trying to find out how to reheat bacon while keeping it fresh, crispy, and smelling great? Check out this article for a step-by-step guide to reheating bacon plus some important tips and reminders.
You will not only save time and effort but also enjoy delicious leftovers.
How To Reheat Bacon
1. Reheat Bacon in the Oven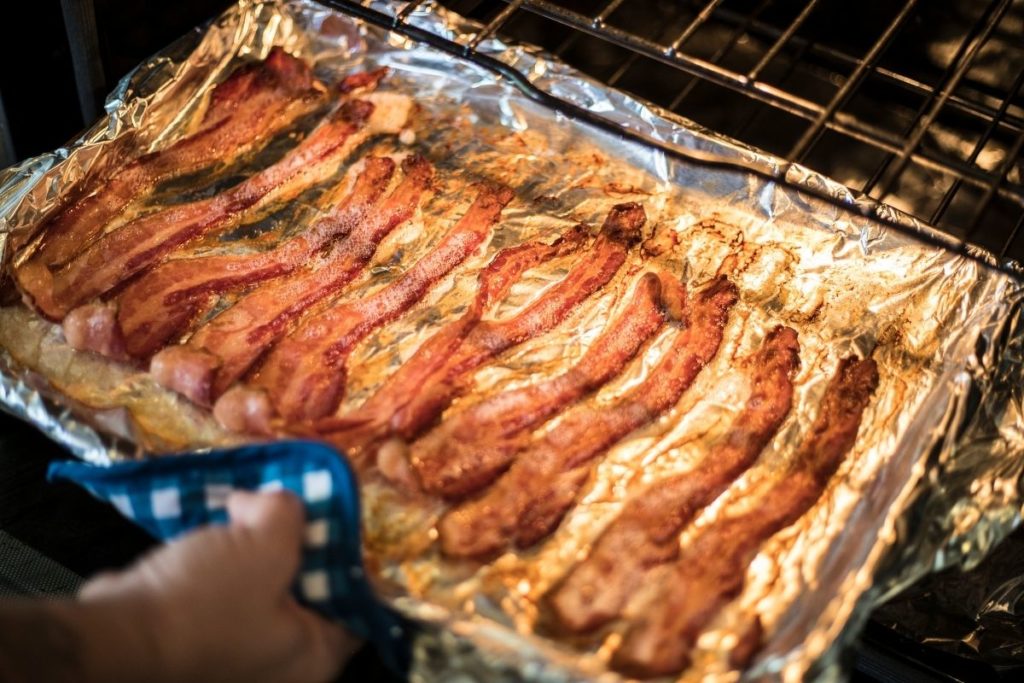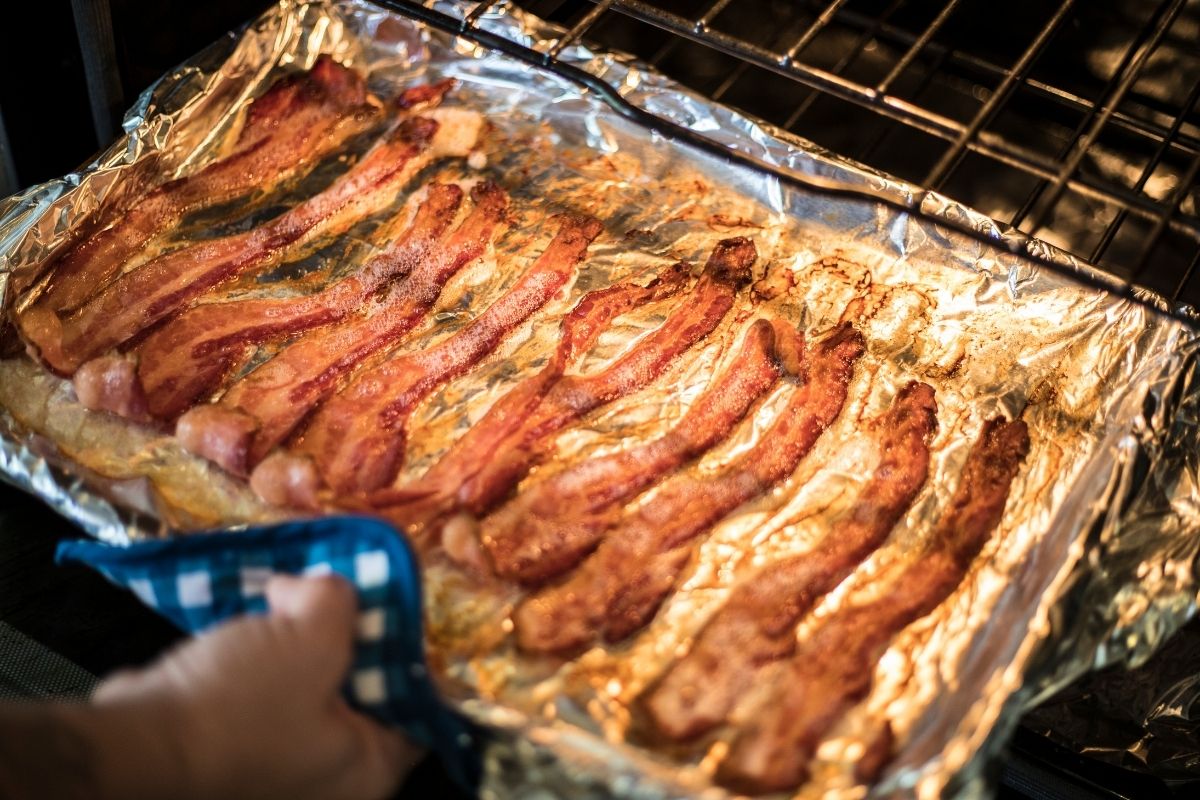 You can reheat your bacon effectively in the oven. This kitchen appliance can also reheat a large amount of bacon at once.
However, some disadvantages of reheating bacon in the oven are that it requires a long time and consumes a substantial amount of electricity.
Preheat your oven to 350° Fahrenheit.

Put your bacon on a baking tray. Arrange in one layer.

Cover the baking tray with aluminum foil.

Place the tray in the oven and heat for 10-20 minutes.

Once the bacon is properly heated, remove it from the oven.

Lay the bacon on a plate with paper towels on it to absorb any grease.

Serve immediately.
2. Reheat Bacon in the Microwave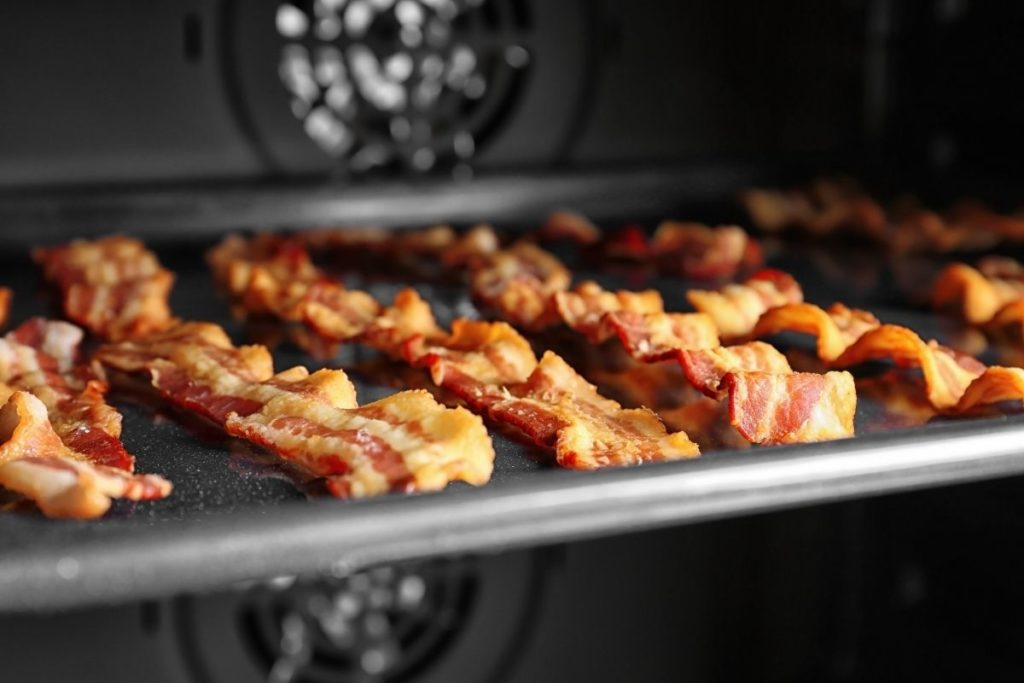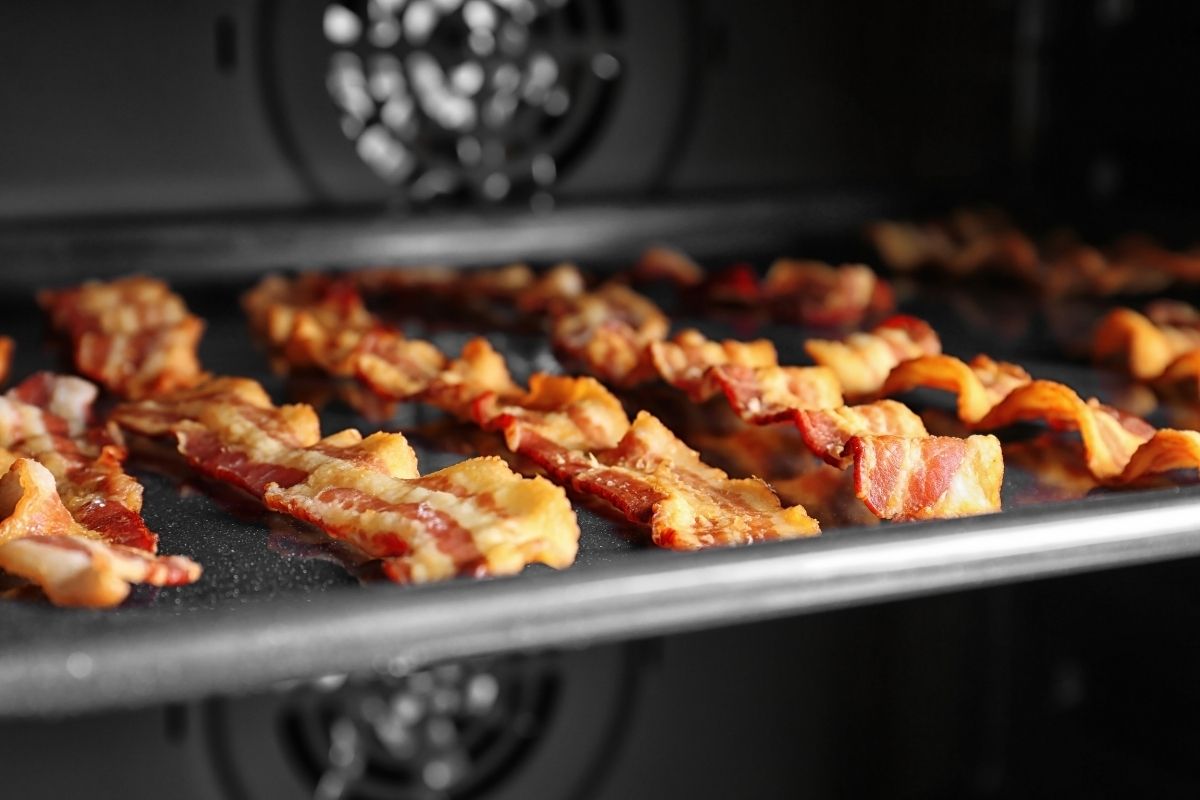 One of the most common ways to reheat bacon is using a microwave. A microwave will reheat bacon quickly and effectively.
One downside, though, a microwave can only accommodate a small amount of bacon. So, you may have to reheat it in several batches if you want more bacon.
Put a paper towel on a plate.

Arrange bacon pieces on the plate in a single layer.

Place in the microwave. Heat for 20–60 seconds.

Remove the bacon after one round to check the temperature. Reheat for 20 seconds more if needed.

Take the bacon off the plate and lay the pieces on a clean paper towel to absorb any excess grease.

Serve immediately.
3. How to Reheat Bacon in a Skillet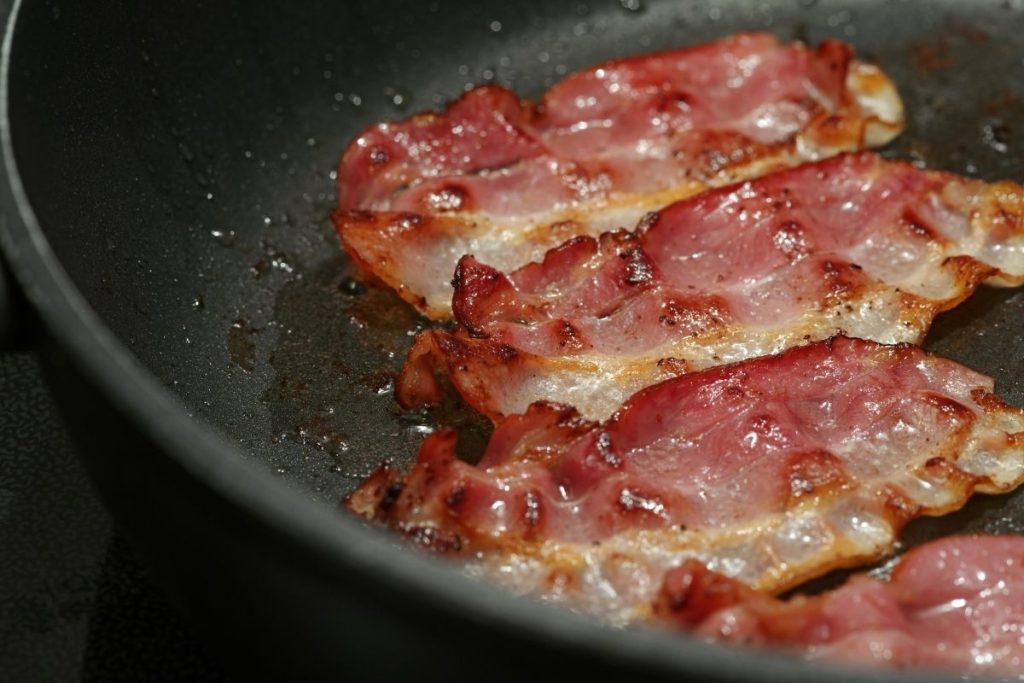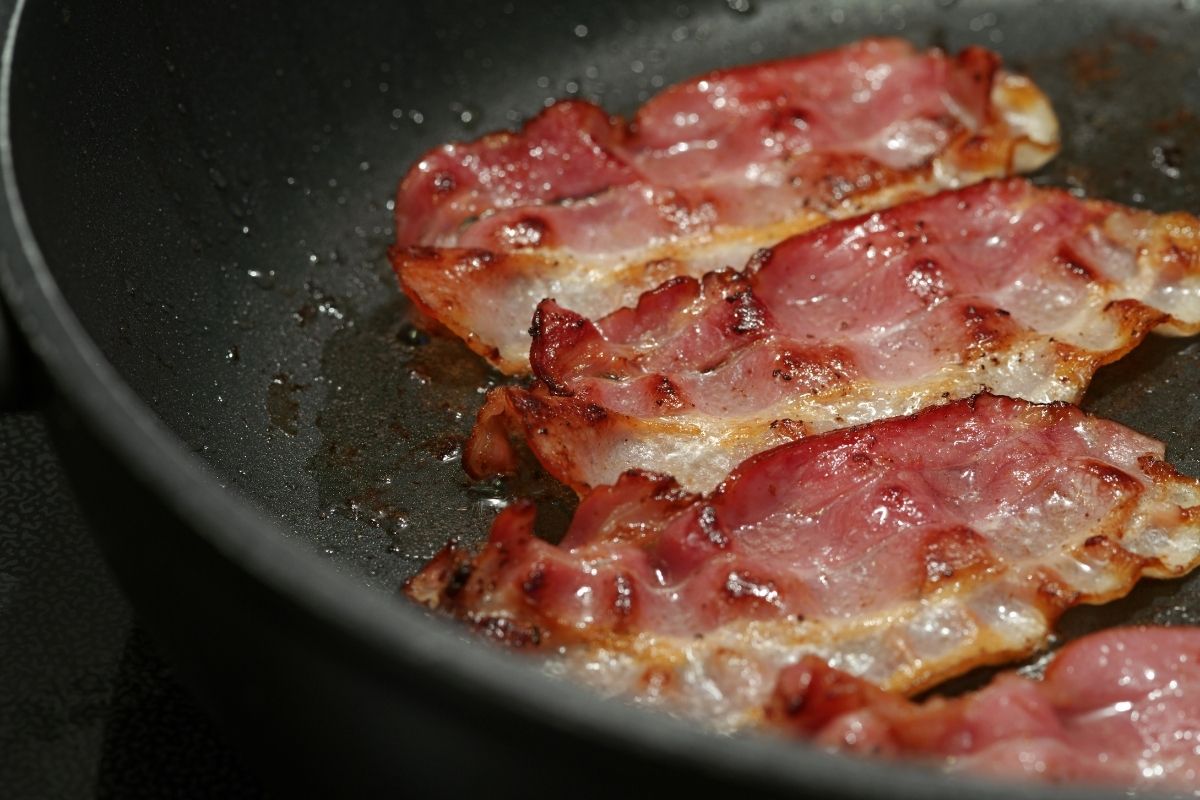 If you want your bacon sizzling hot, a skillet is the ideal heating option. It does not heat the bacon as fast as a microwave, but it still works well. However, expect one disadvantage: additional cleaning and dishwashing.
It is preferable to use a non-stick pan so you don't have to add more oil.
Turn on the stove to medium heat and place the skillet on top.

Let the skillet heat up.

Put the bacon in the skillet. Let it heat for a few minutes.

Flip the bacon pieces over to ensure that the other side is as hot.

Heat the bacon for 1 more minute.

Remove the bacon from the skillet and place it on a plate lined with paper towels.

Serve immediately.
Important Tips and Reminders when Reheating Bacon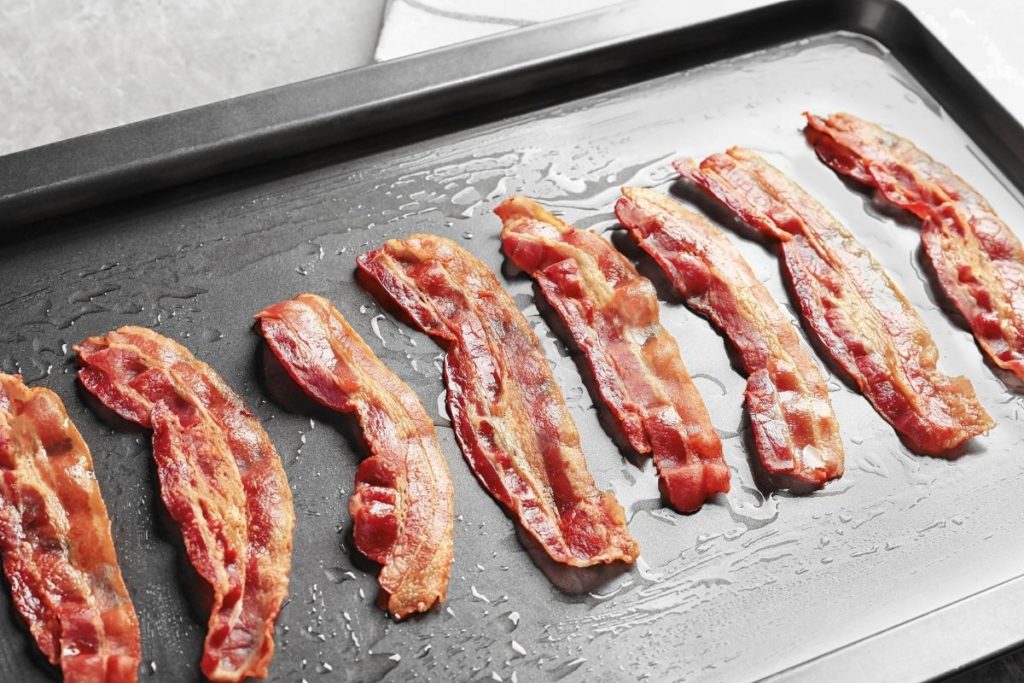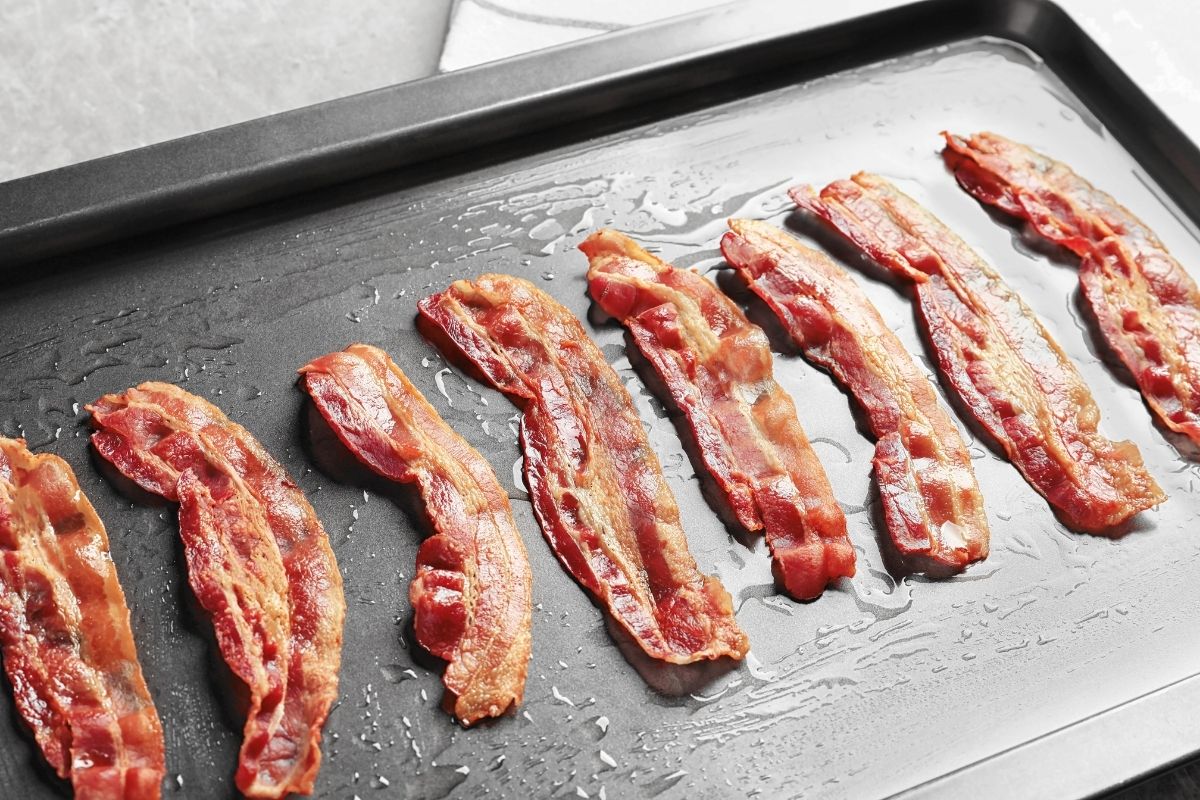 Reheating bacon should be done just once, if possible. Each time you reheat it, the flavor decreases. Besides, it elevates your risk of contracting foodborne illnesses, particularly if the bacon sat out for some time.
Only reheat bacon if you are certain that your bacon is still safe to eat. If not, discard the spoiled bacon right away.
Properly placing the bacon pieces on the baking tray or pan is essential. Ensure each piece has space around it to reheat evenly. Do not stack pieces on top of each other.
The reheating times provided in this article are just a guideline for refrigerated bacon. If it comes from the freezer, reheat it longer. There is no need to wait for the bacon to defrost before you start reheating it.
Remember to store your bacon properly after cooking it. Keep it refrigerated in a ziplock bag or air-tight container at a temperature of 40 degrees Fahrenheit and below.
If stored in the fridge at 40 degrees Fahrenheit, only keep the bacon for 5 days before reheating. If you've stored the bacon in the freezer at 0 degrees Fahrenheit, the shelf life can last up to 3 months.
The Bottom Line
It is essential to learn how to properly reheat bacon so you can enjoy delicious meals at any time. You can opt to use the microwave, oven, or skillet for reheating your bacon.
Select the way that best suits your needs and follow the instructions provided.
Print
How to Reheat Bacon
Bacon is undoubtedly one of the most popular and delicious foods in the world.
Unfortunately, it can be a hassle to prepare, which is where air fryers come in. With an air fryer, you can reheat bacon quickly and easily without any of the hassles.
Air fryers have a convection fan that circulates hot air around food faster than a typical oven.
Follow these easy steps to quickly reheat bacon in an air fryer:
Author:
Prep Time:

3 minutes

Cook Time:

5 minutes

Total Time:

8 minutes

Yield:

1 Serving

Category:

Food

Method:

Air Fryer

Cuisine:

Meat
leftover bacon
air fryer machine
Instructions
Don't let bacon go to waste. You can easily reheat it in an air fryer for a few minutes.
1) Preheat the air fryer to 360 degrees Fahrenheit, or set it to 400 degrees Fahrenheit if your pan is larger than the one below.
2) Cut bacon into 1/4 inch pieces and place them on a wire rack or sheet of paper towel.
3) Cook the bacon for 5-6 minutes, depending on how crispy you like it and how large your pan is.
4. Remove bacon from the air fryer and serve.
Keywords: How to Reheat Bacon in Air Fryer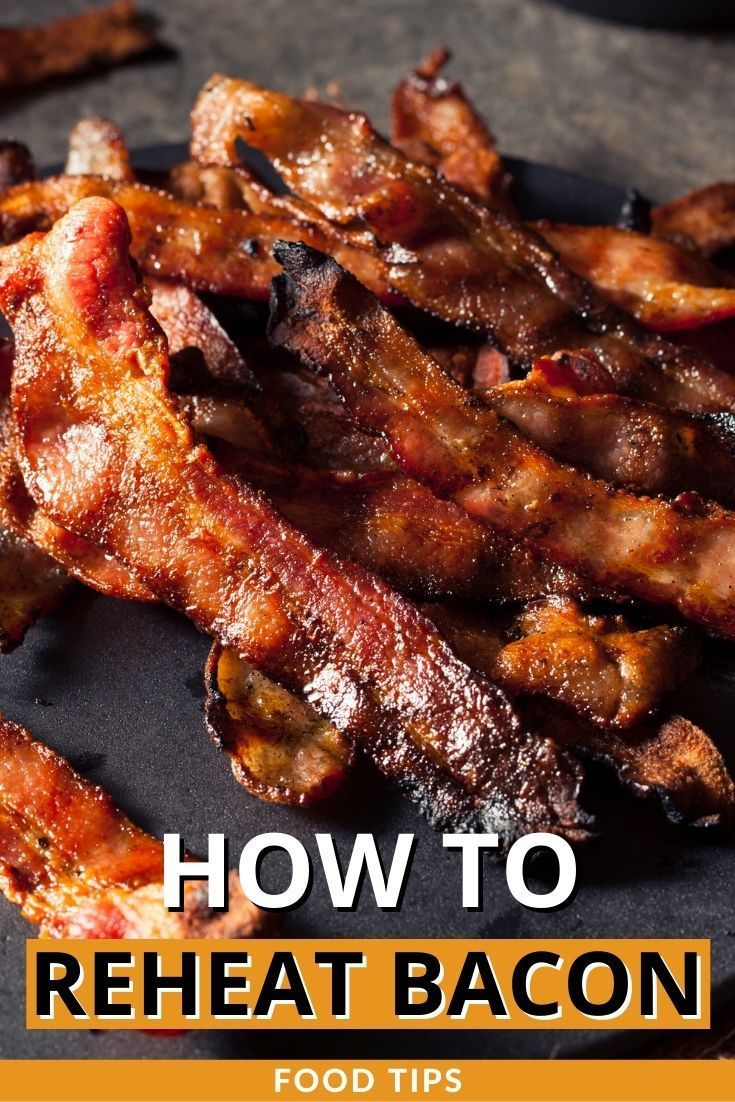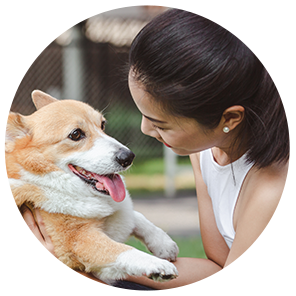 Hi, I'm Linda thanks for stopping by! We're so happy you're here. If you're a foodie and love to cook from home - you're in the right place..
LEARN MORE
Join the mailing list and receive our free newsletter!
Recipe Marker provides you with the best information about home cooking tips, recipes, ingredient substitutes and more. Check out our blog to see the latest articles.