9 Best Side Dishes for Fish Tacos to try in 2023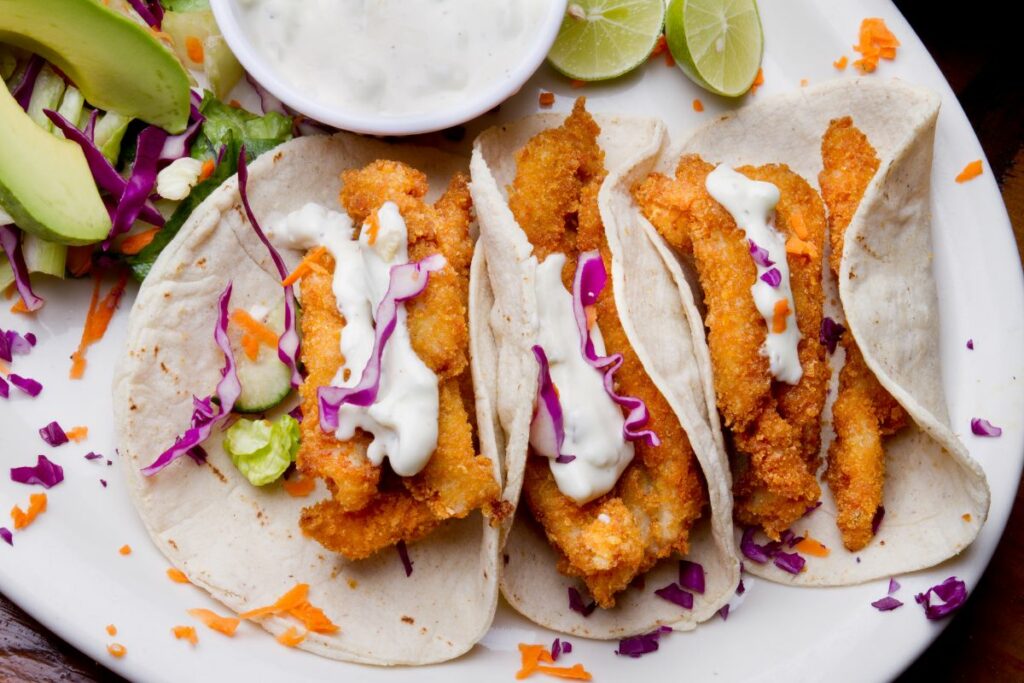 Are you wondering what goes well with Fish tacos? Stick around us as we share a list of the most popular Fish tacos in this article.
Traditional tacos can be substituted with fish tacos as a healthier and lighter option.
White fish, such as halibut or cod, which is typically breaded and fried in oil before being placed in the taco, is used to make them.
Fish tacos come in various flavors and frequently include mahi-mahi and shrimp.
They are an ideal food option on hot summer days when you want something light but still want to feel full.
Another interesting thing about fish tacos is that they go incredibly well with side dishes, which can add intriguing flavors to the meal.
This article will outline some of the best side dishes for fish tacos.
Best Side Dishes for Fish Tacos
1. Tomato Salad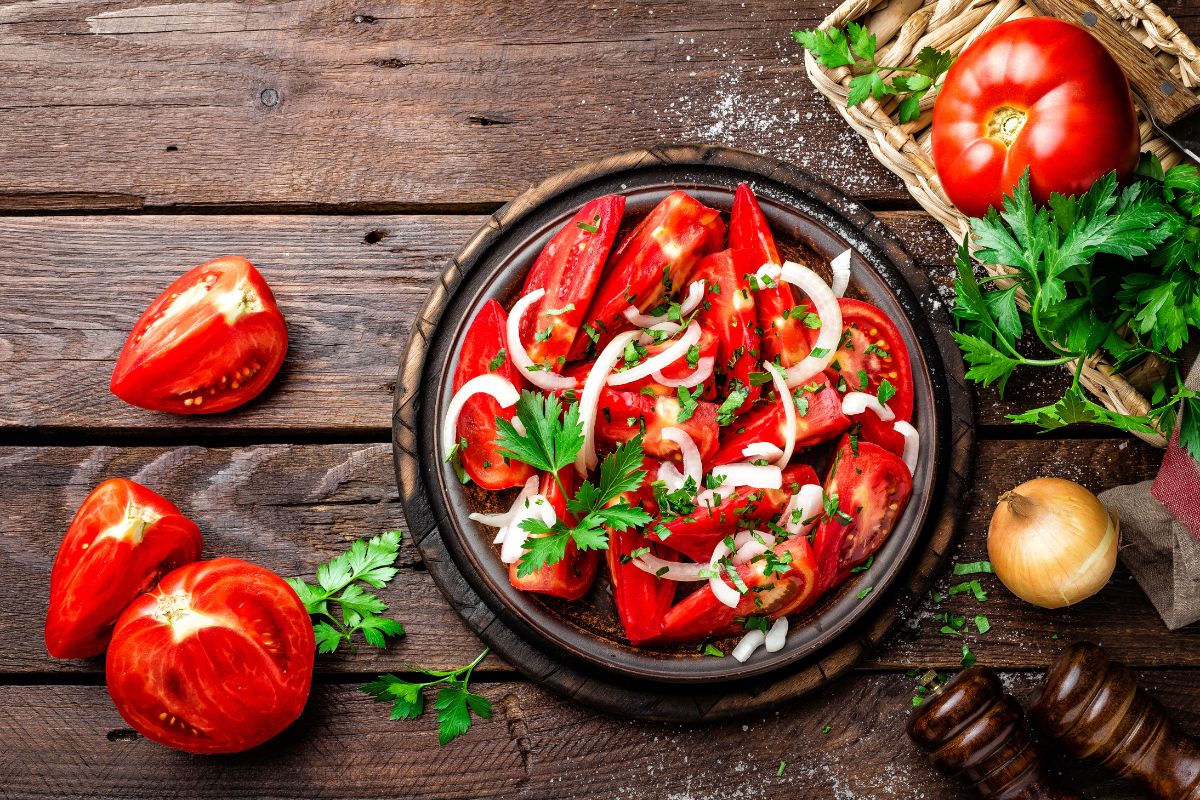 Our following item might be just what you're looking for if you're still unsure of what to serve with fish tacos.
The dish may even surpass your main dinner in terms of summer flavor. Additionally, making this salad is quite simple.
To make bite-sized portions, simply slice or dice ripe tomatoes. Combine them with balsamic vinegar, olive oil, fresh basil, and red onion.
Add avocado, cucumber, and mozzarella for a creamy taste profile to make it even heartier.
2. Mango Avocado Salad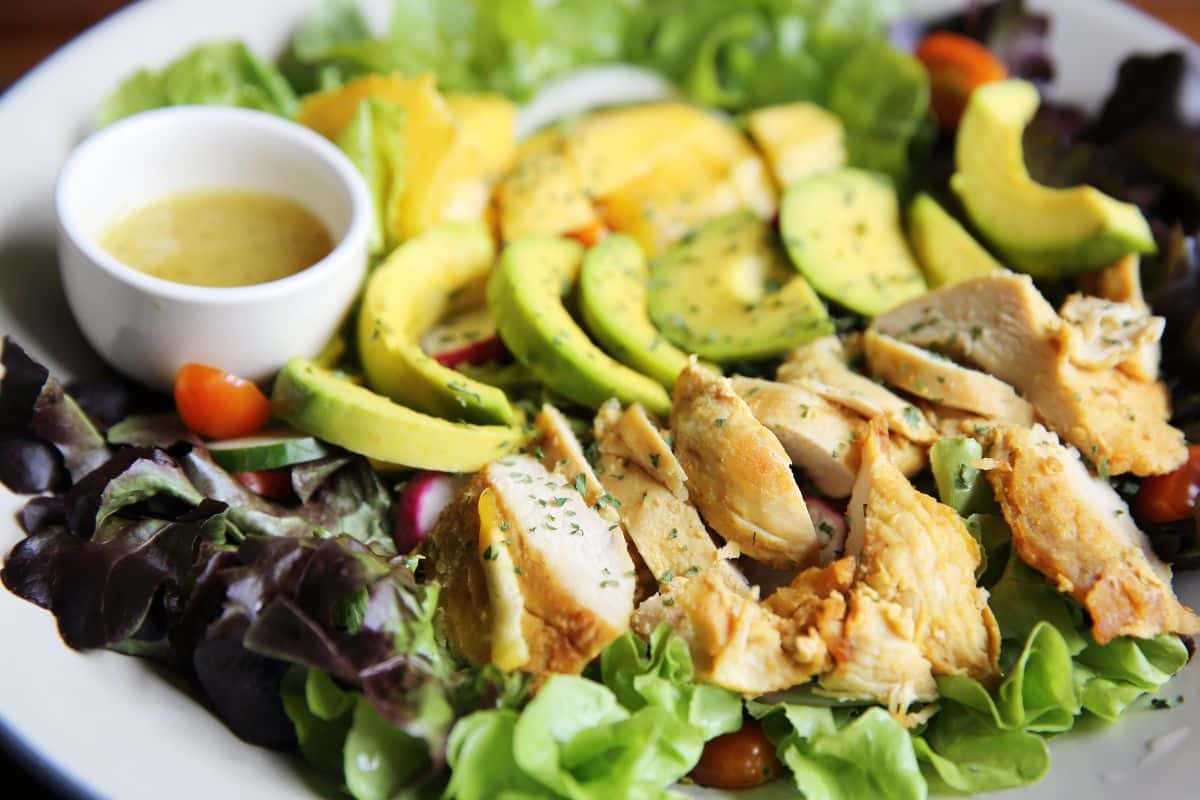 This salad blends sweet, crunchy, creamy, and tangy flavors for a tasty combination.
It's an adaptable side dish option and can be prepared ahead of time, even the night before.
Cilantro, mangoes, avocados, and red onion are combined with salt and, pepper, lime juice to make this exquisite side dish.
You can also add some chili and garlic powder to enhance the flavor.
The outcome will be a deliciously crisp and fresh salad that pairs well with fish tacos. It's the ideal supper to enjoy in the spring or summer.
3. Angel Hair Pasta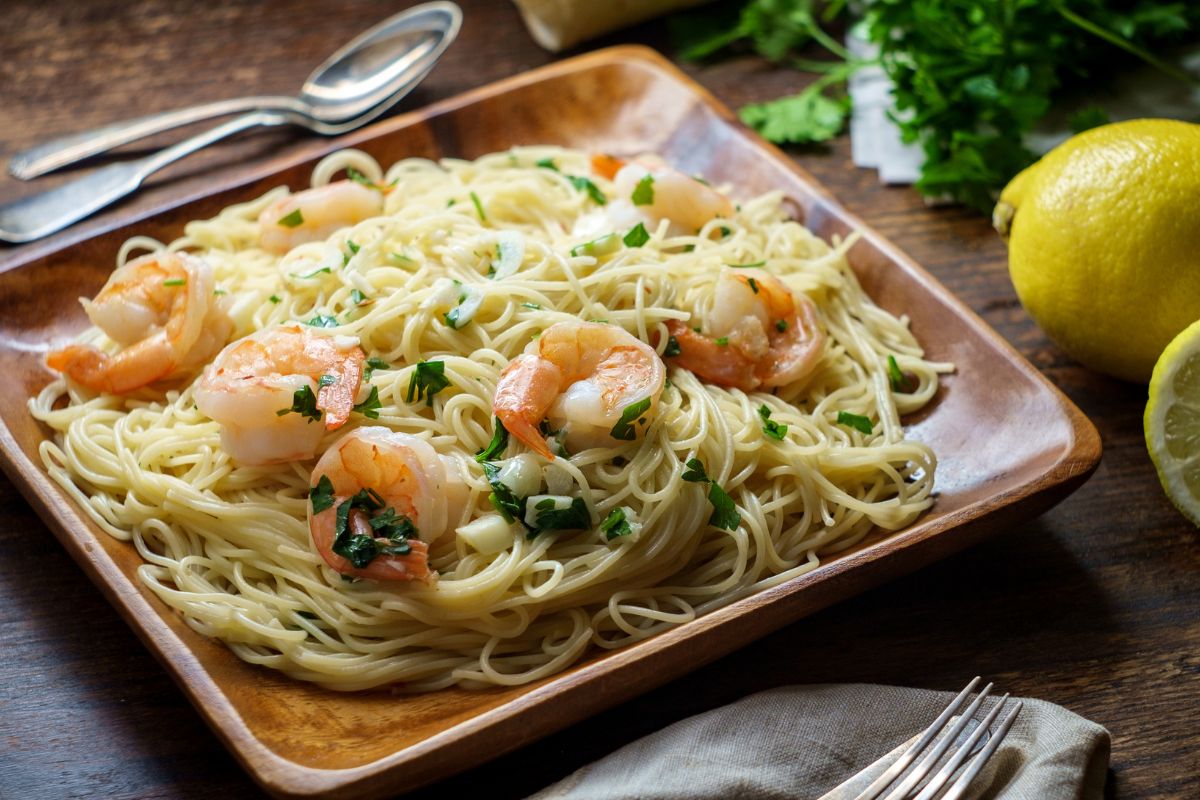 You might not even need more than this angel hair pasta to finish your fish taco feast.
This wonderful side dish has a tempting scent and savory flavor profile that complement the taste of your fish taco.
Additionally, you can alter the recipe to suit your preferences.
You may also include crispy bacon, sauteed mushrooms, grilled chicken, and roasted asparagus.
4. Rice Salad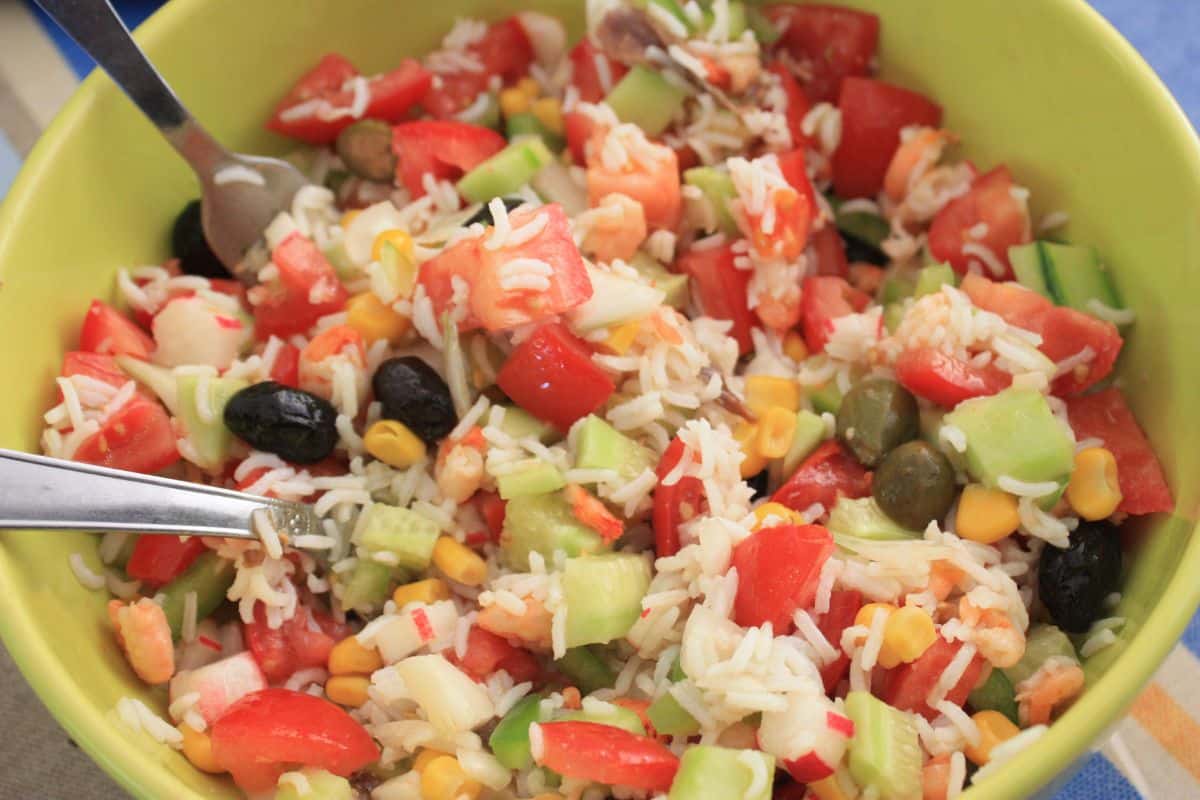 This rice salad is robust and nutrient-dense since it contains a variety of veggies and grains.
It requires very little active cooking time and comes together in about half an hour.
The entire meal may be prepared in advance, even the night before, making it ideal for throwing a dinner party.
When it comes to seasonings, salt, pepper, and parmesan cheese all work well. The result is a flavorful side dish that is wonderful.
Fish tacos pair wonderfully with this rice salad.
5. Mexican Black Beans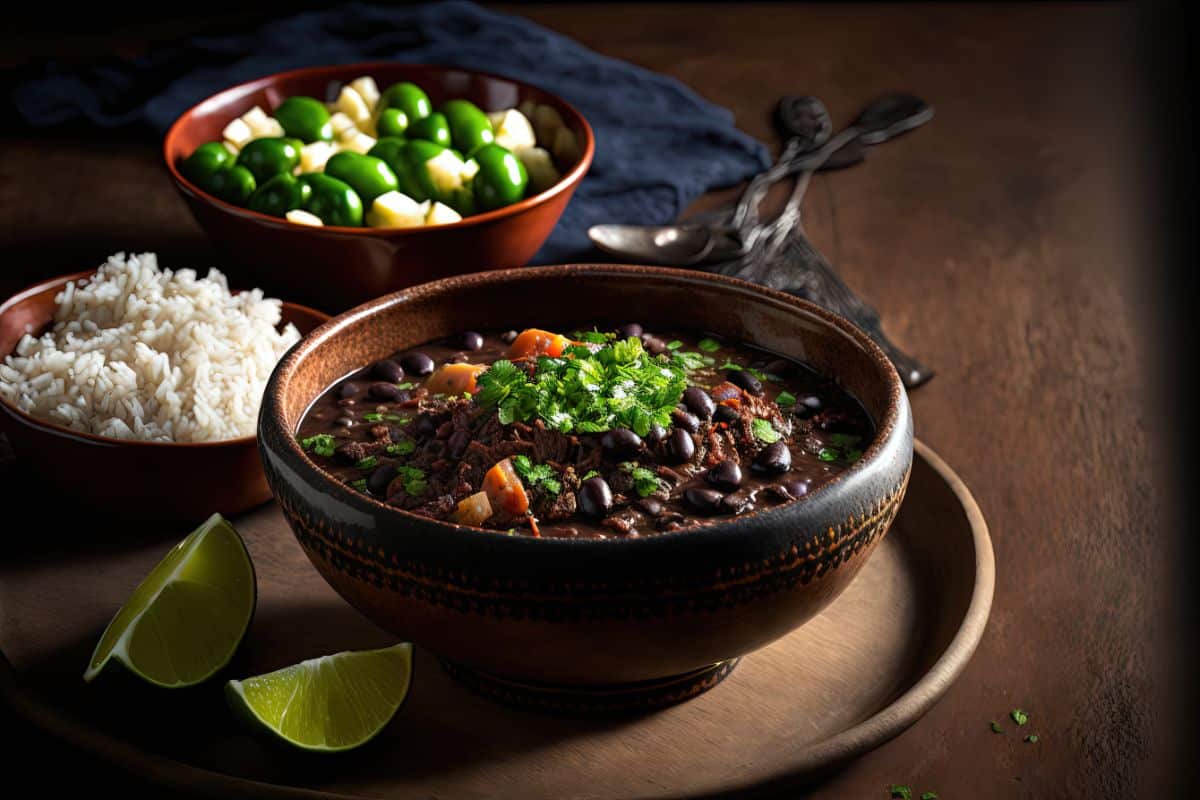 It's a rich textured side dish that brings out the best flavors to pair with fish tacos.
Even though black beans are wonderful on their own, they are even better when combined with Mexican-inspired flavors.
You'll need some black beans, sugar, garlic powder, and ground cumin to get started. The vegetable broth will also be required to help cook your beans.
You can serve it to your guests once everything has been thoroughly boiled.
Just be sure to season it properly with salt and a few squeezes of freshly squeezed lime juice which will be enough.
This side dish is ideal for those who enjoy full-bodied, rich flavors and textures.
6. Honey Lime Cabbage Slaw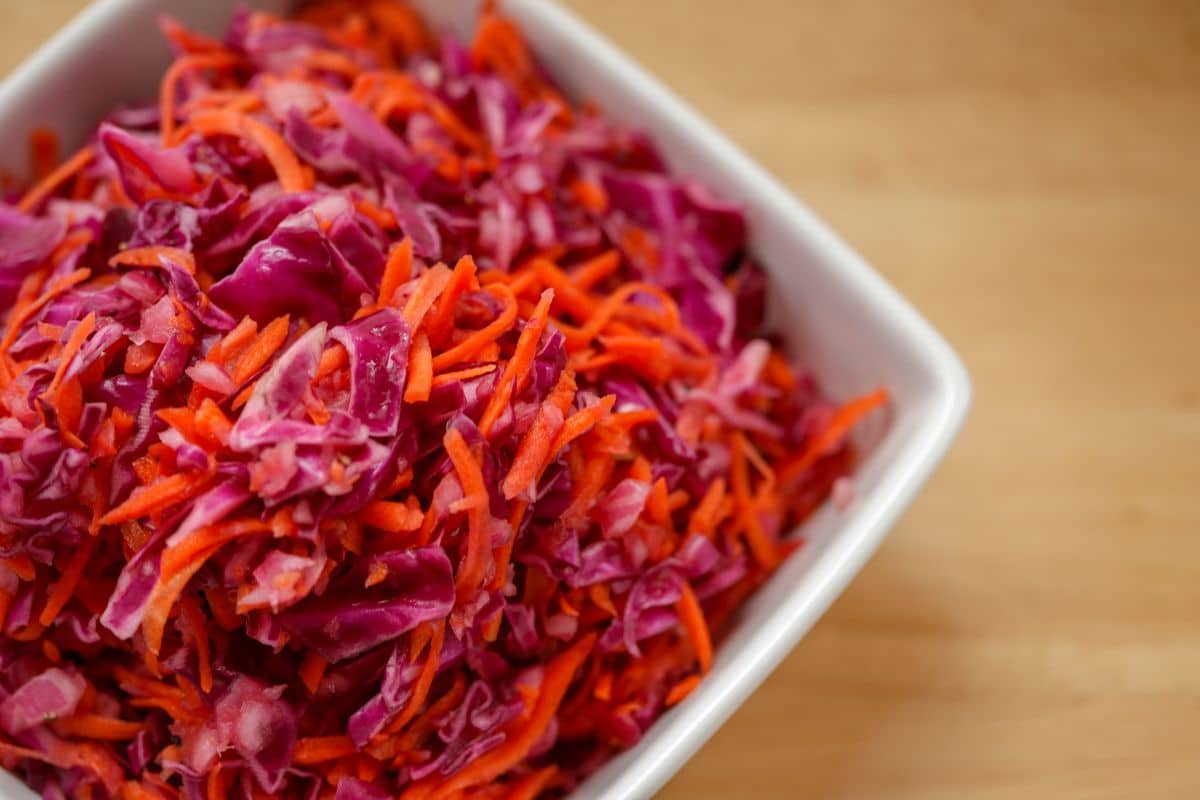 A coleslaw composed of cilantro, cabbage, and carrots that is sweet yet cool.
Some of the ingredients you can use to make this dish are carrots, palm sugar, olive oil, green cabbage, cilantro, and apple cider vinegar.
I prefer palm sugar, but you can also use corn syrup. Cayenne with salt and pepper is an excellent flavoring.
While the cayenne spice will bring you back to reality, the sweetness will make your mouth water.
This slaw can be prepared in advance, even the night before, and stored in the refrigerator. This is one of the ideal side dishes for fish tacos.
7. Pickled Vegetables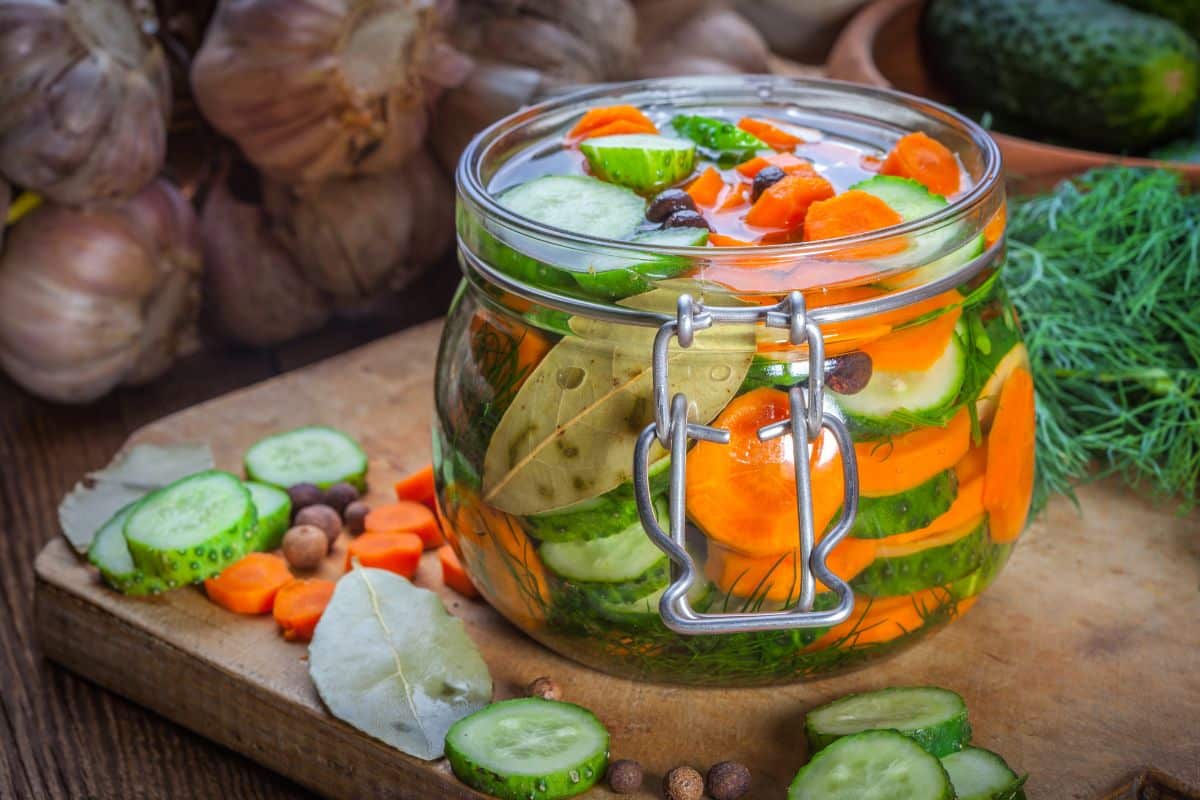 A side dish that is incredibly simple to prepare but is flavorful. Pickling veggies pulls out all of their tastes, and it works particularly well with carrots.
Just some cucumbers, onions, and carrots will do. You'll also need water, brown sugar, apple cider vinegar, and salt for this recipe.
Making this recipe is straightforward: just chop your ingredients, and then combine them in a pot with some salt and cook for about an hour or so. Next, let the mixture cool.
Note: The pickled vegetables can be kept in a jar and will keep for a while.
8. Guacamole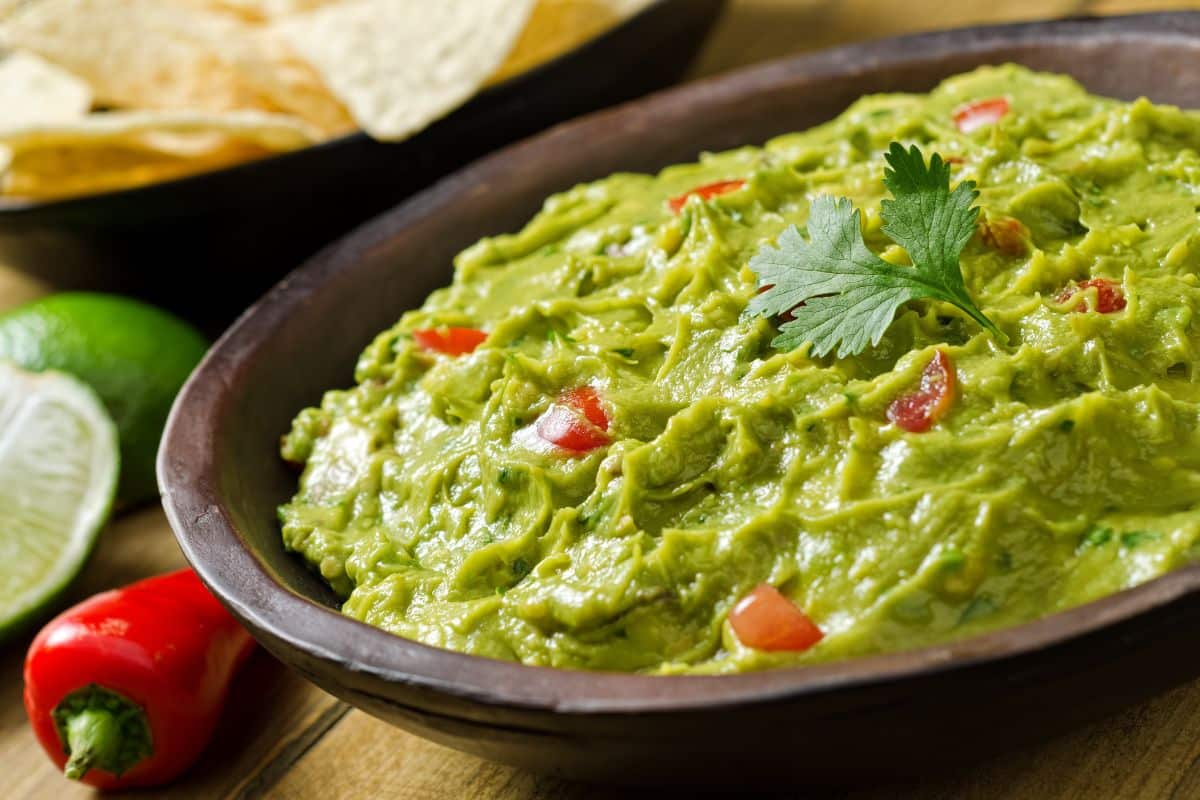 A traditional Mexican meal that goes well with fish tacos every time. Despite being straightforward, it contains a variety of flavors.
Avocado provides a creamy, smooth texture and flavor; cumin adds a hint of earthiness; lime juice provides acidity, and salt serves as the ideal finishing touch.
To start, you'll need some: garlic cloves, tomatoes, onions, and jalapenos.
A blender is also required; however, a mortar and pestle may do if you like a more rustic texture.
Once everything is ready, all that's left to do is combine it to create delicious guacamole. Despite being quite straightforward, this recipe is wonderful.
9. Avocado Tomatillo Salsa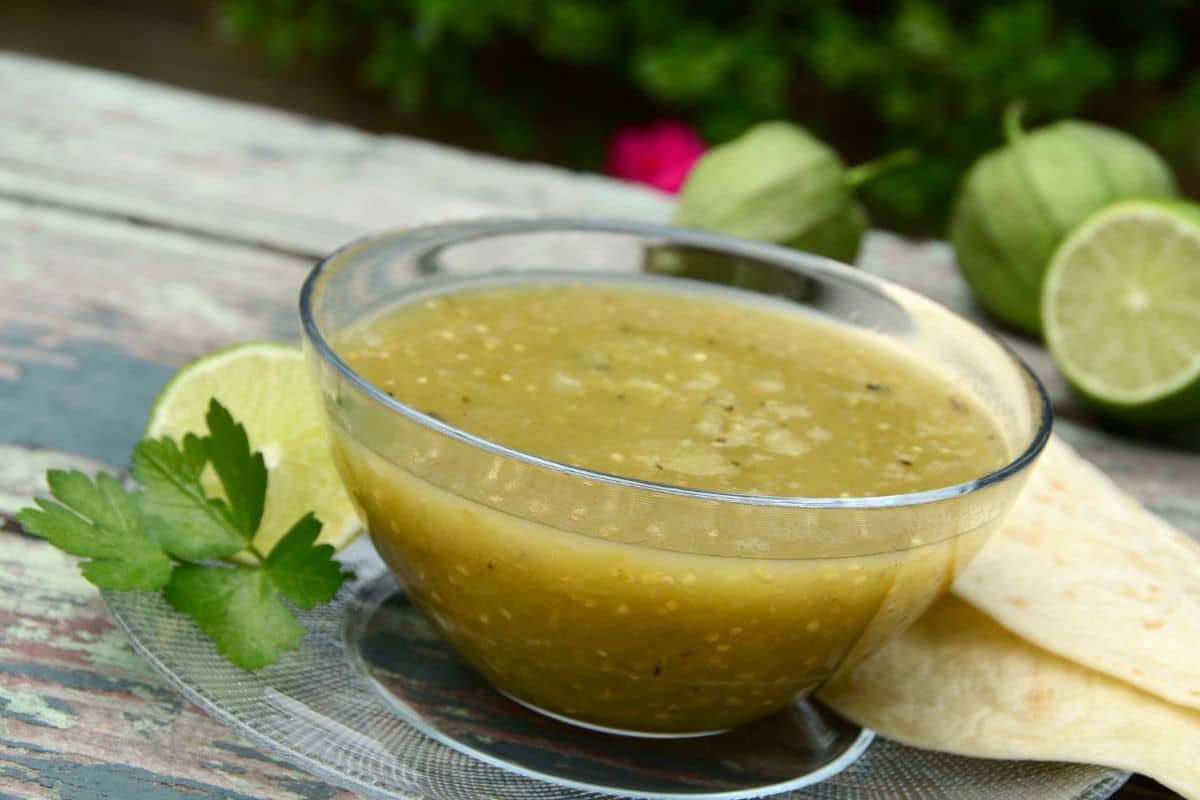 It's a delicious salsa that is rich in flavor and is also simple to create.
Some of the ingredients required to make this salsa are avocado, lime juice, tomatillos, jalapeno, garlic cloves, red onion, and salt and pepper.
Cilantro provides the required taste to this dish. The outcome is a lovely salsa that is excellent for dipping.
Make it the previous evening and store it in the refrigerator. Fish tacos and this avocado tomatillo are a perfect combo.
Final Words
To sum up, fish tacos are delectable and surprisingly simple to prepare.
It's simple to wow your guests at a party or event by serving fantastic side dishes to go with the tacos.
The best part about these sides is that they all pair well with one another; inventiveness has no restrictions.
Make careful to experiment with various component pairings because different additions can occasionally give your fish tacos a unique flavor.
Print
9 Best Sides for Fish Tacos
Check out these great Side Dish Recipes for Fish Tacos that have been shared on Pinterest.
Author:
Prep Time:

5 minutes

Cook Time:

10 minutes

Total Time:

15 minutes

Yield:

1 serving

Category:

Sides

Method:

Cooking

Cuisine:

Side Dish
Instructions
Click on each link above to view the pin and recipe.
Obtain all the necessary ingredients to make the recipe.
Follow the steps to create your side dish.
Enjoy your delicious meal =)
Nutrition
Serving Size:

1 serving

Calories:

416.9

Sugar:

4.2 g

Sodium:

294.1 mg

Fat:

10.4 g

Saturated Fat:

4.0 g

Unsaturated Fat:

0.8 g

Trans Fat:

2.0 g

Carbohydrates:

63.5 g

Fiber:

13.9 g

Protein:

21.3 g

Cholesterol:

24.2 mg
Keywords: Best Sides for Fish Tacos
Hi, I'm Linda thanks for stopping by! We're so happy you're here. If you're a foodie and love to cook from home - you're in the right place..
LEARN MORE
Join the mailing list and receive our free newsletter!
Recipe Marker provides you with the best information about home cooking tips, recipes, ingredient substitutes and more. Check out our blog to see the latest articles.