6 Best Jarritos Flavors Ranked (Updated 2023)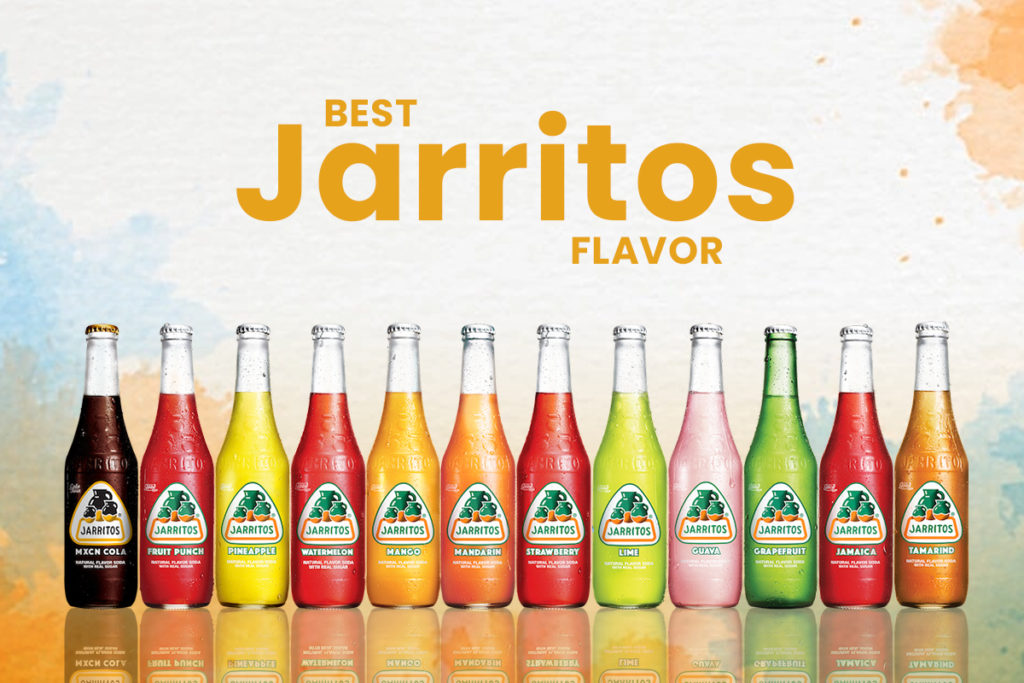 Are you wondering what are the best Jarritos flavors? Stick around as we will share the most popular flavors in this article. 
Coming in various colors and flavors, Jarritos makes not only for a refreshing and thirst-quenching drink but also for a fun-filled time.
With different options to choose from, you will definitely have a hard time choosing a favorite flavor of Jarritos.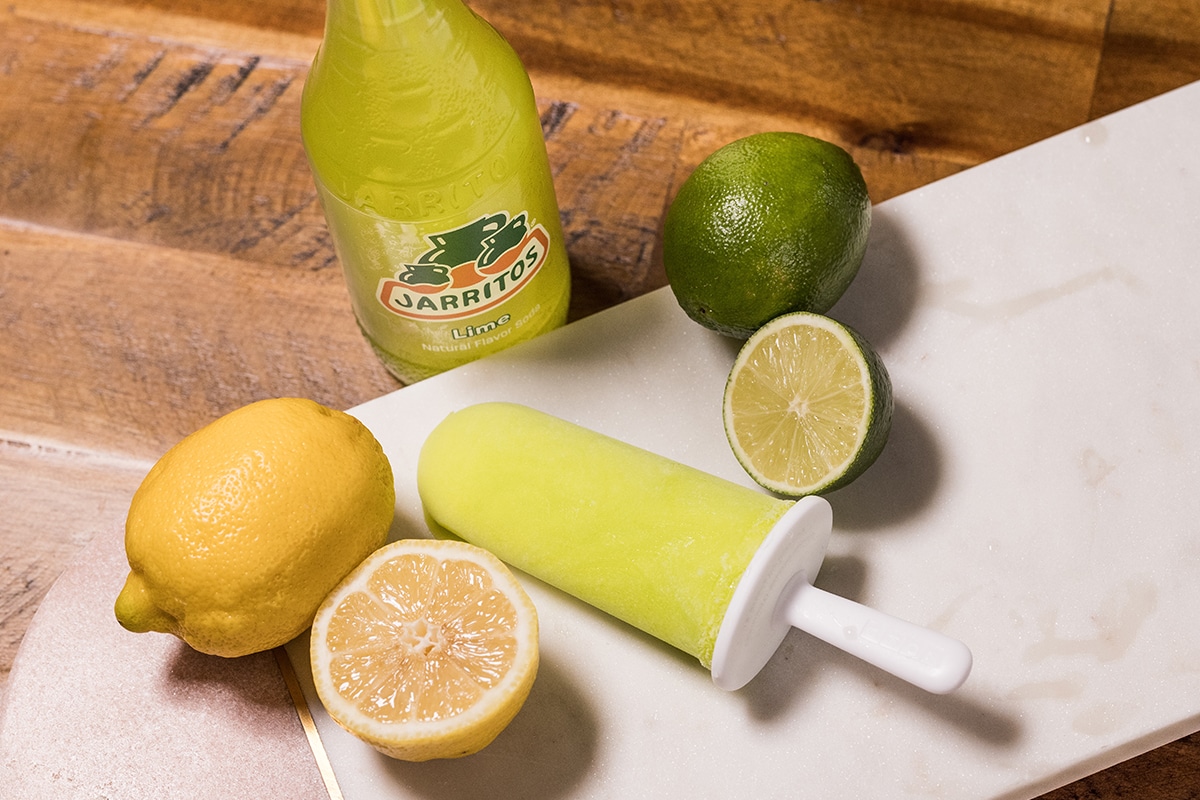 There is nothing like coming home and drinking an ice-cold drink straight from the fridge, especially after a tiring day or a long work week.
One thing that we like to reach for during these times is none other than the fruity soda Jarritos.
Best Jarritos Flavors Ranked
1. Mandarin
The pioneer flavor of Jarritos is none other than mandarin. Sweet and tangy at the same time, with a bit of extra fizziness, you will be glad to know these are made with real fruit.
In fact, Jarritos reportedly harvests over 30 million mandarin oranges every year to make this drink.
Mandarin will transport you back to your childhood with its likeness to orange-flavored popsicles of our past.
2. Strawberry
Strawberry lovers will enjoy an equally refreshing drink in this Jarritos creation.
The red color itself reminds you of a juicy and perfectly ripe strawberry that manifests itself in the juice.
It can be a little sweet for some, so pouring it over ice can help take away some of its sweetness.
3. Lime
Another of the first Jarritos flavors created, lime makes for quite a good flavor as it captures the tart and citrus fruit that makes your mouth water in a good way.
The fluorescent green coloring lends a festive look and feels perfect for a summer get-together.
4. Tamarind
Tamarind is yet another of the first creations under the Jarritos brand. Hill actually started with this creation by finding a way to extract tamarind juice.
Natural and made with real sugar, tamarind is tart and sweet at the same time.
With just the right level of carbonation, the Jarritos tamarind flavor somehow manages to create an umami and even savory-filled drink that perfectly complements the sweetness level.
Try it and it will certainly grow on you.
5. Guava
This tropical fruit finds itself in a Jarritos flavor. True to its roots, this guava-flavored soft drink brings us back to the summer with its bright pink color.
It can even have hints of floral notes, making it ideal for a pick-me-up in the middle of a day with its sweet and sour combination.
6. Fruit Punch
Fruit punch is a heady mix of different fruits. Definitely fruity in every sense of the word, it has a sweet and tart taste that makes for a fun and happy experience.
It has just the right balance and is great for mixing with different drinks as well.
What is the Most Popular Jarritos Flavor?
Listed above were some of the top Jarritos flavors, but which one is the most popular Jarritos flavor you ask?
Nothing beats the Jarritos Mandarin flavor. With its perfect balance of sweetness and tanginess, it is not only great for beginners but also for those who love a refreshing drink on a hot day.
This is still one of the best-selling flavors of Jarritos and you will have to taste for yourself why.
Meanwhile, for those who are more adventurous in their fruit-flavored sodas, you might be interested in trying out the tamarind Jarritos. Guava is also a noteworthy option.
How Many Jarritos Flavors are Available?
As of writing, there are 14 Jarritos flavors on the market. You can usually find these in grocery stores and other establishments nationwide.
The inspiration behind these flavors is said to be the local produce available in the area.
What started with coffee-flavored drinks eventually turned into fruit-based ones, starting with the likes of mandarin, tamarind, and lime.
The Jarritos flavors are grapefruit, guava, strawberry, pineapple, mango, fruit punch, lemon-lime, passion fruit, tamarind, mandarin, lime, mango, Mexican cola, and Jamaica.
Due to the popularity of select flavors, some of these Jarritos drinks can be hard to find.
What Is Jarritos?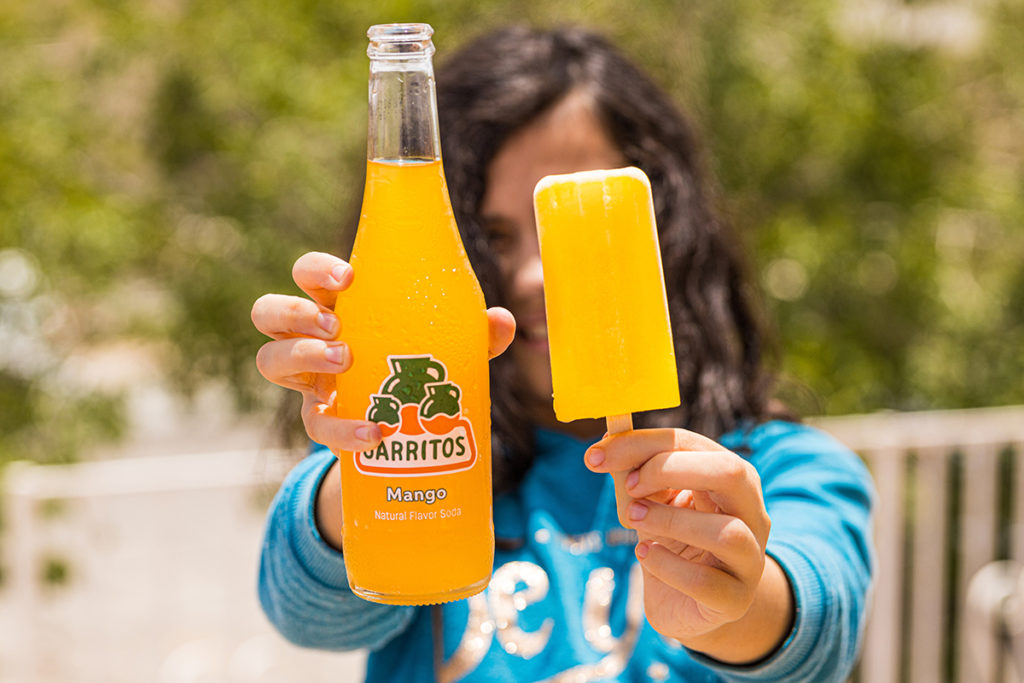 Not everyone is familiar with Jarritos and that's okay. For those who don't know, Jarritos is actually a fruit-flavored soft drink brand in Mexico.
As a matter of fact, its rich origins started back in 1950, when it was founded by Don Francisco "El Guero" Hill. Today, it is a leading soft drink brand in Mexico.
The word jarrito actually means "little jug" in Spanish. In Mexican tradition, however, this refers to drinking water and other beverages in clay pottery jugs. Jarritos broke away from tradition and instead offer soft drinks in larger quantities.
One of the greatest manufacturers and brands on the market, Jarritos is now a staple drink in the United States, and for good reason.
This popular Mexican soft drink brand boasts vibrant flavors alongside carbonation unlike any other.
The Takeaway
Jarritos has surely cemented itself as one of the best Mexican soda brands today. To get to know the brand better and what it offers, try these best flavors for yourself.
Print
6 Best Jarritos Flavors
Check out this list of the best Jarritos flavors to try!
Instructions
Pick your favorite flavor
Click on the link to visit Pinterest
Buy items from your local store or online
Enjoy and share on social media!
Keywords: Best Jarritos Flavors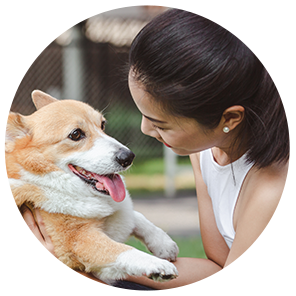 Hi, I'm Linda thanks for stopping by! We're so happy you're here. If you're a foodie and love to cook from home - you're in the right place..
LEARN MORE
Join the mailing list and receive our free newsletter!
Recipe Marker provides you with the best information about home cooking tips, recipes, ingredient substitutes and more. Check out our blog to see the latest articles.