3 Best Ways to Reheat Oatmeal (Updated 2023)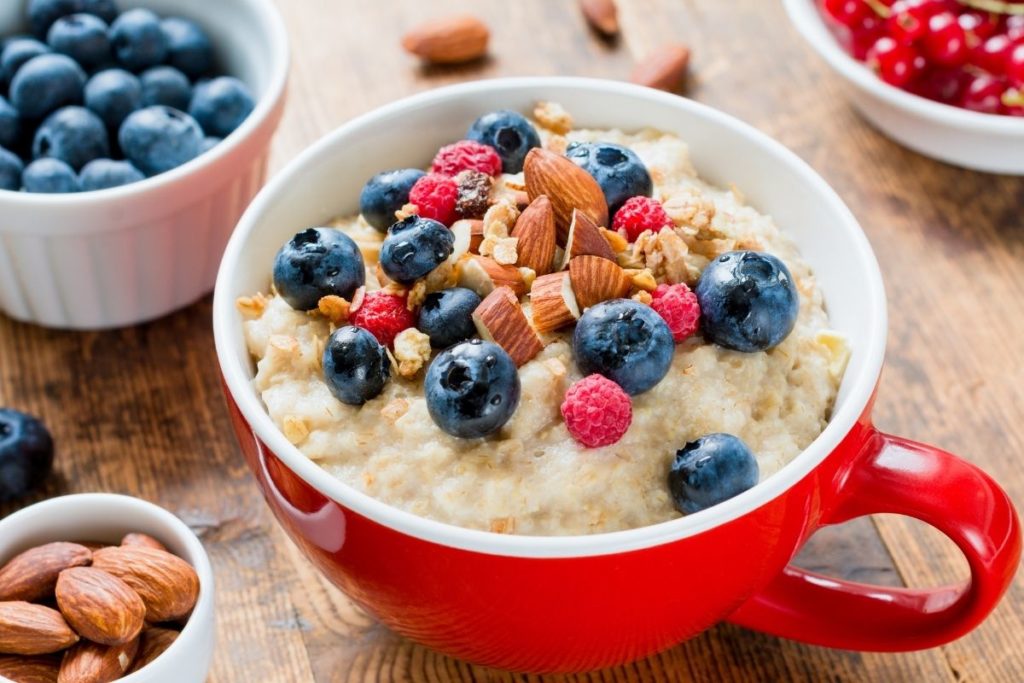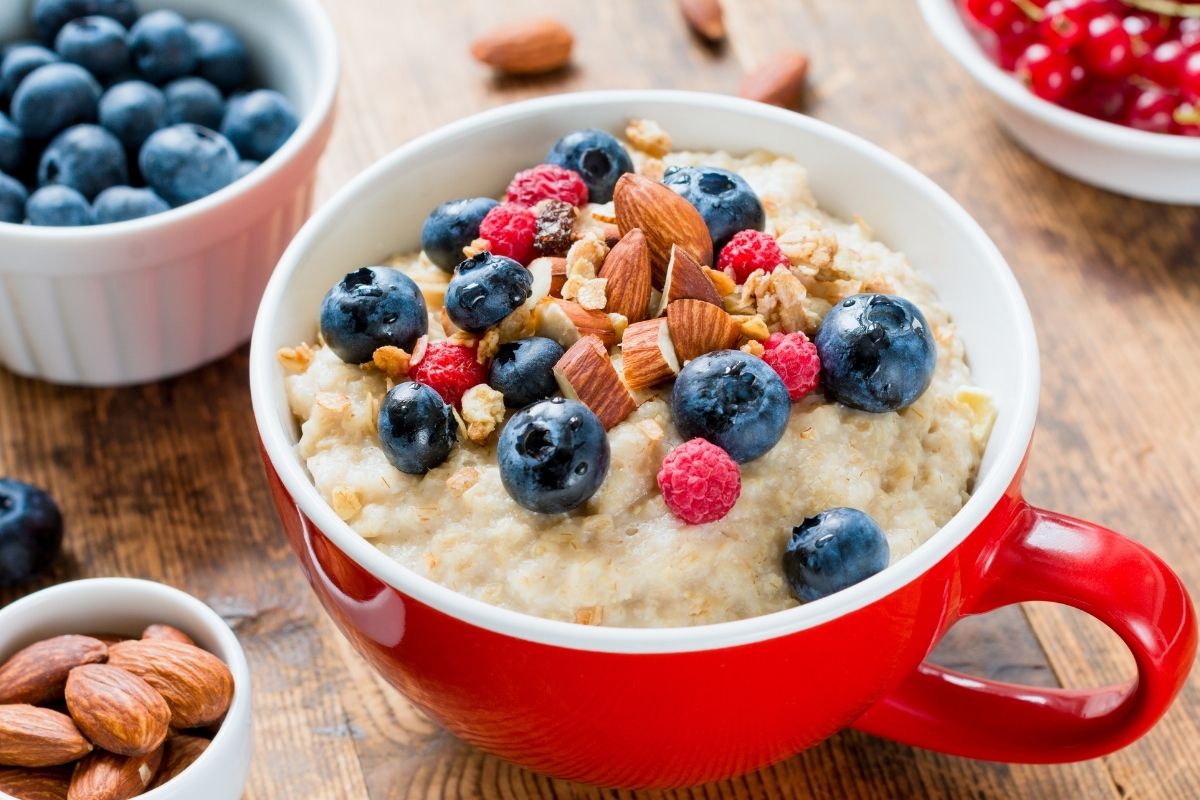 It is simple to reheat oatmeal. Whether you have leftover cooked oatmeal or you've prepared some in advance, it is quicker than making it from scratch when you are getting your day started. Read on to find out how to reheat oatmeal.
Many people opt to eat oatmeal for a nutritious, delicious, and healthy breakfast. It is a great, versatile dish you can customize with your own toppings and flavors.
How to Reheat Oatmeal
1. Reheat Oatmeal in the Oven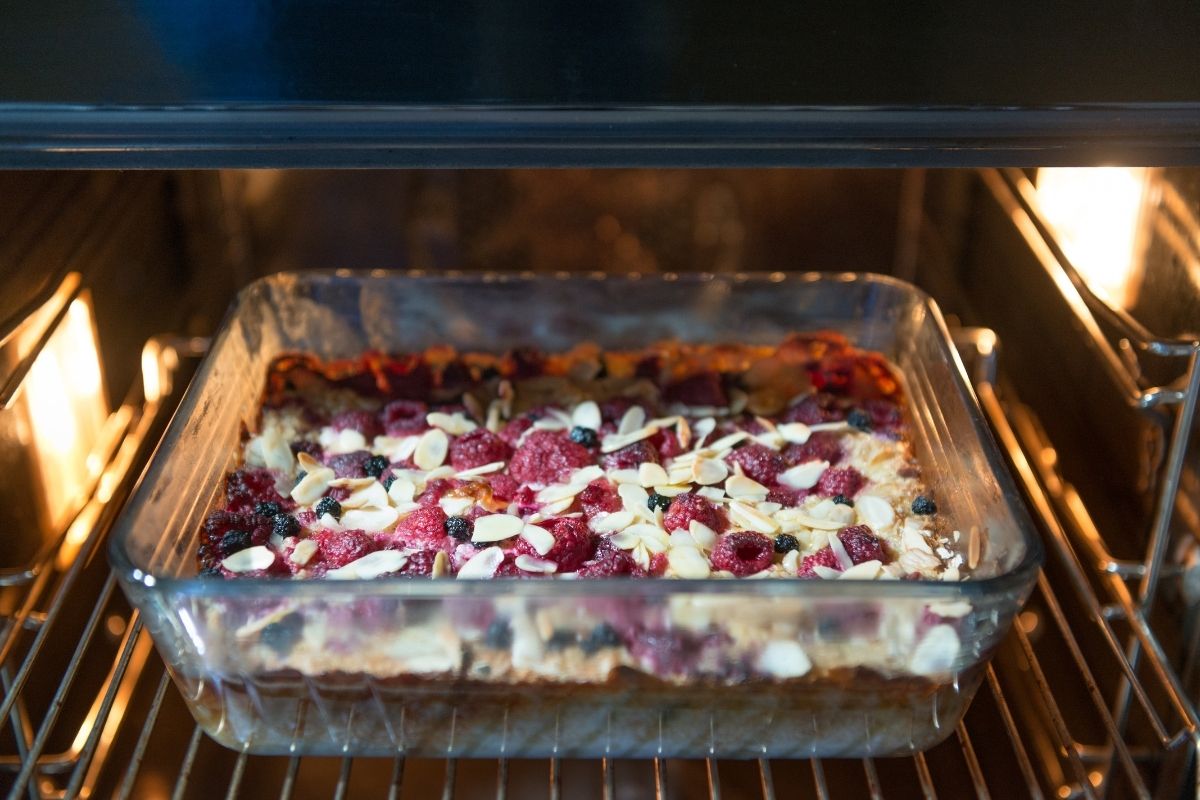 You can opt to use the oven to reheat oatmeal. This method is convenient and offers the best results. However, this method may take a little longer than other options, so make sure you have enough time.
Preheat the oven to 400 degrees Fahrenheit.

Put the cooked oatmeal in an oven-safe bowl.

Pour a small amount of water or milk into the oatmeal. Add your favorite toppings, if desired.

Cover the bowl with aluminum foil.

Place the oatmeal in the oven.

Heat for 15 minutes.

Once well heated, remove the oatmeal from the oven.

Serve and enjoy.
2. Reheat Oatmeal in the Microwave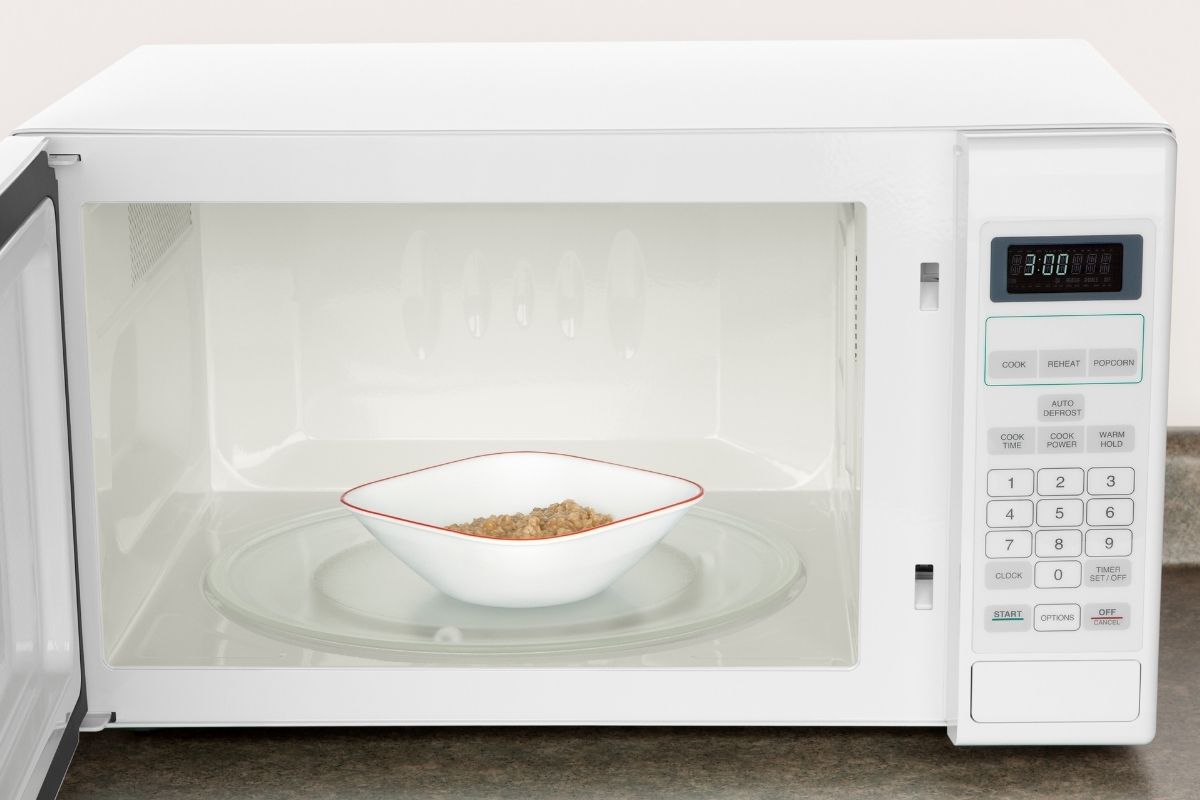 The easiest way of reheating oatmeal is to use the microwave. If you are in a hurry, the microwave is a perfect option for you. Warming already-cooked oatmeal should require no more than 2 minutes.
Fill a microwave-safe bowl halfway with the oatmeal.

Add a small amount of liquid and cover the bowl.

Heat for 30 seconds at a time.

Stir the oatmeal after each interval. By doing so, the oatmeal gets evenly reheated.

Repeat the process if needed until the oatmeal is thoroughly warm.

Serve and enjoy.
3. Reheat Oatmeal on the Stove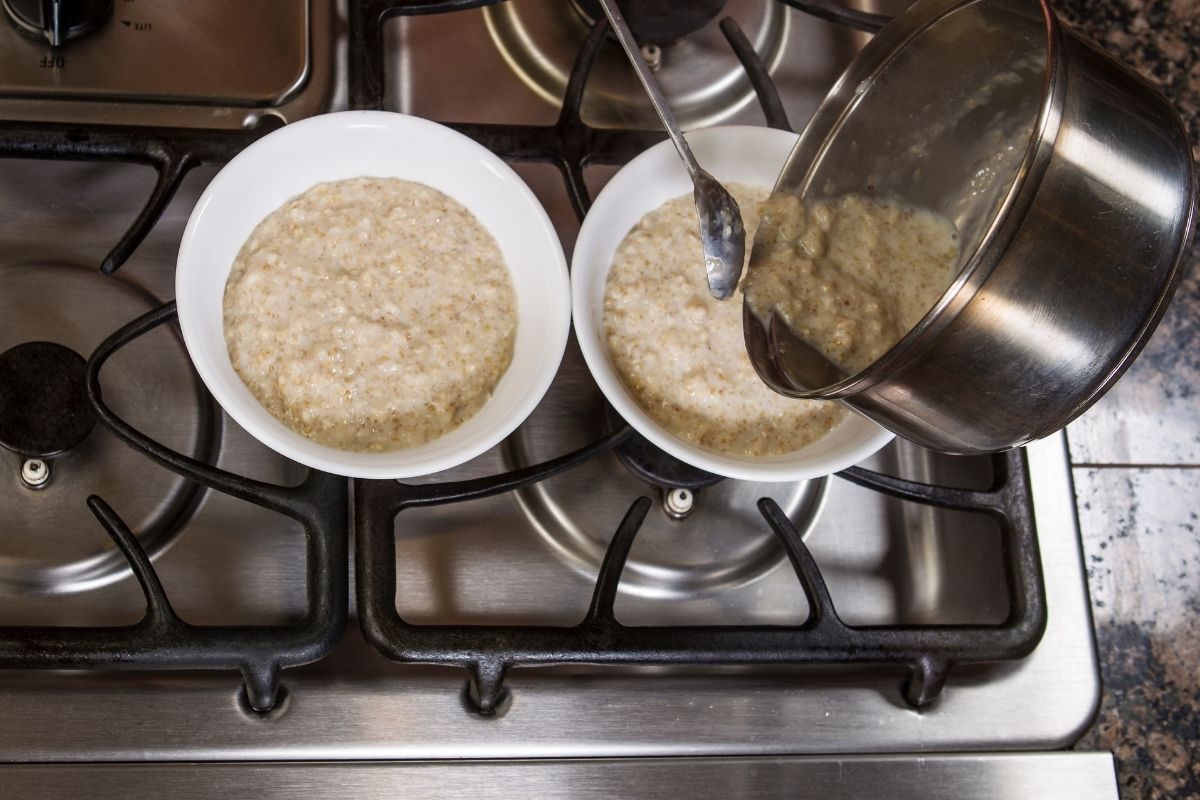 You can use a saucepan to reheat your oatmeal on the stovetop. This method is effective and fast. But, take caution not to burn your oatmeal.
Place the oatmeal in a saucepan.

Put the pan over medium-low heat.

Heat for 5 minutes, or until warmed through.

Once well heated, transfer the oatmeal to a bowl.

Serve and enjoy.
Frequently Asked Questions

1. What Happens to Oatmeal's Texture When Reheated?
During the cooking process, oatmeal absorbs liquid. And during the cooling process, oatmeal absorbs any leftover moisture. The more time you store oatmeal in a refrigerator, the more liquid it absorbs resulting in texture changes.
As a result, while reheating oatmeal, it is advisable to add liquid, either water or milk. The oatmeal will be rich and creamy as it takes in moisture during reheating. The texture will be comparable to freshly cooked oatmeal.
2. How to Reheat Oatmeal Safely?
Reheating cooked oatmeal is safe as long as you've stored it properly. Always keep standard food preparation guidelines in mind.
Within 2 hours after cooking, completely cool the oatmeal and keep it at temperatures below 40 degrees Fahrenheit.
Although oatmeal is free of animal products (unless you've added milk during your initial cooking), starchy grain can turn bad. Oatmeal, once cooked, can provide a breeding ground for bacteria, resulting in food-borne illnesses. Also, you should not leave cooked oatmeal out overnight.
3. How to Store Oatmeal Properly?
If you want to prepare a week's worth of meals at once, you can include oatmeal on your menu. Cooked oatmeal may be stored in the refrigerator or freezer for a longer shelf life.
When refrigerated, cooked oatmeal can last up to 5 to 6 days. To preserve excellent condition, store your cooked oatmeal in an airtight container or a sealed plastic bag in the refrigerator.
Alternatively, store your cooked oatmeal in the freezer for a much longer shelf life. Frozen oatmeal can last for up to 3 to 6 months.
Don't forget to use an airtight container or sealed plastic bag to store the oatmeal before putting the oatmeal in the freezer. By doing so, the moisture will be retained.
In Conclusion
Oatmeal can be reheated in three different ways. You can use the stovetop, the microwave, or the oven. Pick the one that suits you best, depending on the time and resources you have.
Reheating cooked oatmeal is safe as long as you have stored properly it.
Remember the tips and reminders on how you can reheat your oatmeal for a rich and creamy result. Add a splash of extra liquid, such as water or milk, and stir frequently. Keep a close watch during the reheating process so you don't overcook your oatmeal.
Enjoy your healthy breakfast!
Print
How to Reheat Oatmeal Without a Microwave
Oatmeal is a delicious and healthy breakfast, but sometimes it's better to reheat it without using a microwave. Here are some instructions on how to reheat oatmeal without a microwave.
Oatmeal
Stove
Saucepan
Wooden Spoon
Instructions
Put the oatmeal in a saucepan, and add a little water and a pinch of salt.
Bring to a simmer over medium heat, stirring occasionally with a wooden spoon.
Cover and cook for 5-7 minutes or until heated through.
Remove from heat and let cool down for 1 minute
Pour into a bowl and serve.
Keywords: How to Reheat Oatmeal Without a Microwave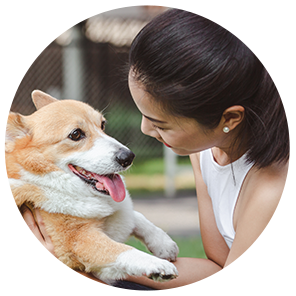 Hi, I'm Linda thanks for stopping by! We're so happy you're here. If you're a foodie and love to cook from home - you're in the right place..
LEARN MORE
Join the mailing list and receive our free newsletter!
Recipe Marker provides you with the best information about home cooking tips, recipes, ingredient substitutes and more. Check out our blog to see the latest articles.