How to Toast a Bagel in the Oven (4 Easy Steps)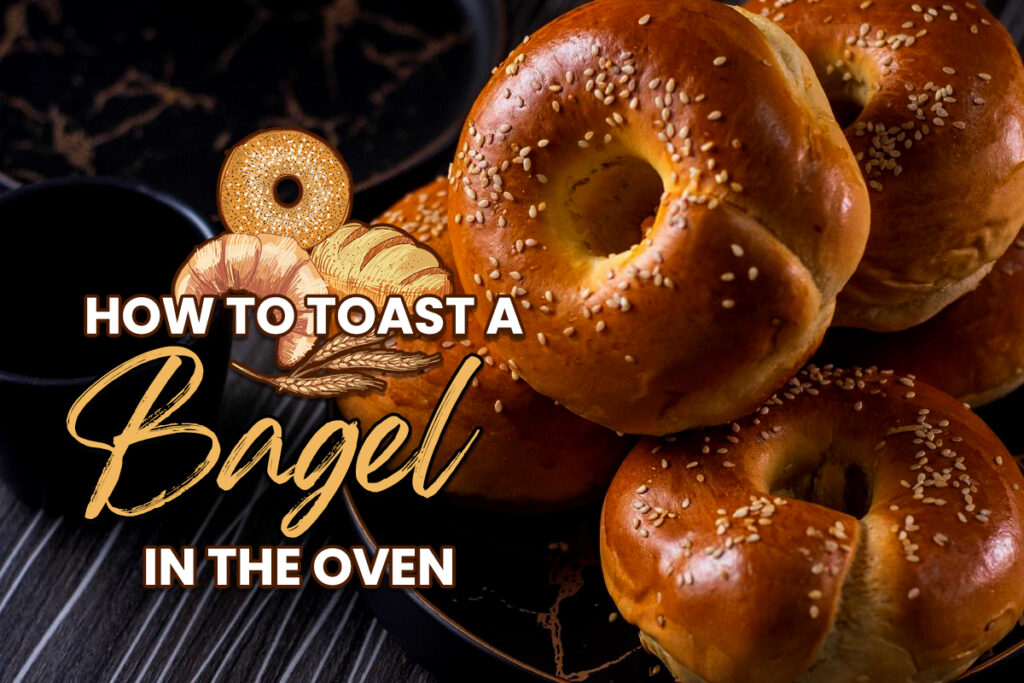 If you love the crunch of a perfectly toasted bagel but don't want to wait in line at the bakery, we have good news for you! You can enjoy your favorite bagels right at home with just a few simple steps.
In this blog post, we'll show you how to toast a bagel in your oven and make it taste just like it came from the bakery.
Ideally, bagels should be eaten just after they come out of the oven, but we all know that this isn't always practical. Store-bought or freshly baked bagels can be kept for many days if you don't consume them all right at once.
Because of this, the bagels' quality may suffer. To get back to that ideal crispy and chewy bagel texture, there are a few things you may do. Let's find out more about it here.
How to Toast a Bagel in Oven?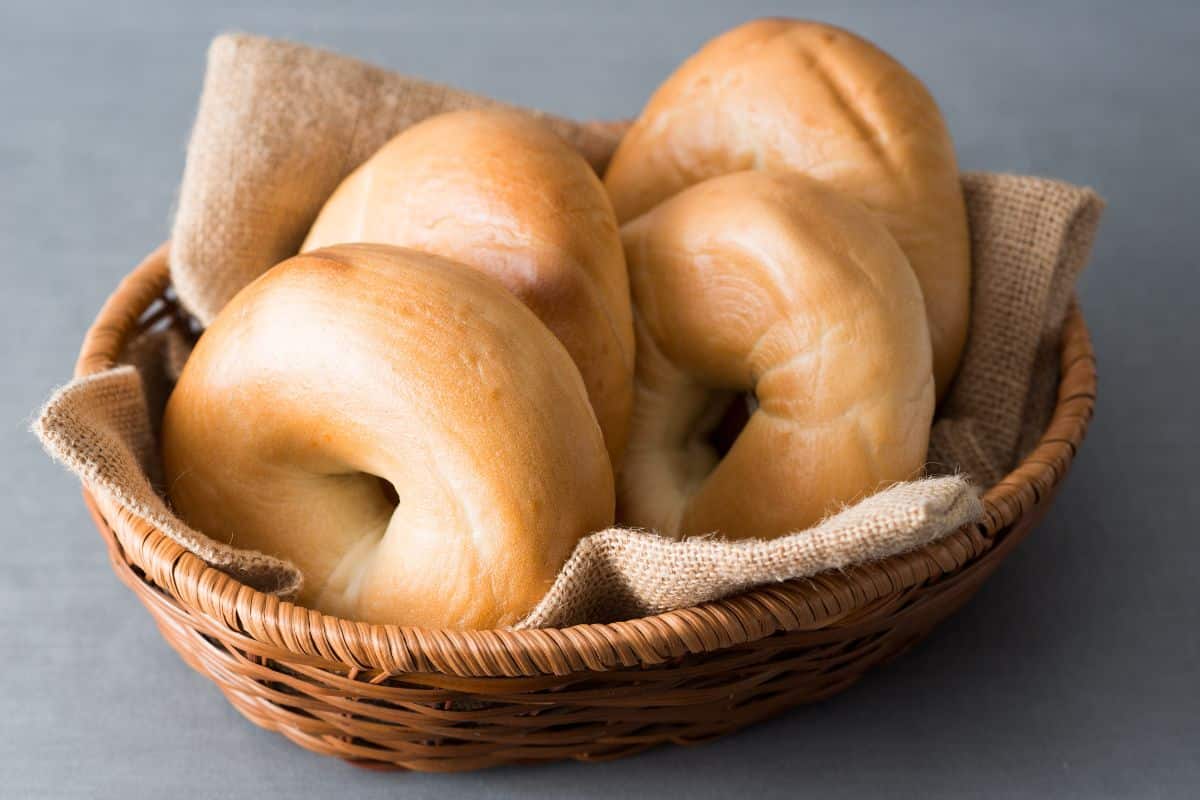 Toasting a bagel in the oven is a simple task, and it can be done in a few easy steps.
Step 1: Preheat the oven
Before toasting your bagel in the oven, it's important to preheat the oven. Set the oven temperature to 375 degrees Fahrenheit and allow it to preheat for a few minutes.
This ensures that your bagel will be crisply toasted. If you're using a toaster oven, preheat it to 350 degrees Fahrenheit.
Make sure that the rack is in the middle position before putting it in your bagel.
Step 2: Place the bagel on a baking sheet
Once the oven is preheated, place your bagel on a baking sheet. This will help to ensure that the bagel gets evenly toasted and that it doesn't stick to the oven racks.
You can either place it directly on the grates or place it on a piece of parchment paper or aluminum foil.
Make sure to spread out the pieces of bagel so that they all get an even amount of heat.
If you're using a toaster oven, you can also place the baking sheet directly onto the racks.
Step 3: Toast until golden brown
Once you have placed your bagel in the oven, let it toast for four to five minutes until golden brown.
Keep an eye on the bagel as it bakes to make sure it doesn't get too dark.
For extra crunch and flavor, brush a little melted butter or olive oil onto each side of the bagel before placing it in the oven.
You can also sprinkle a pinch of salt or sugar on top of each side for added flavor.
Step 4: Remove the bagel from the oven and enjoy!
Once the bagel is golden brown and toasted to your liking, remove it from the oven with an oven mitt or heat-resistant glove.
To ensure that the bagel isn't too hot to eat, let it cool for a few minutes before serving.
Slice the toasted bagel open and spread your favorite toppings or condiments.
Enjoy the fresh, delicious flavor of a perfectly toasted bagel!
With the right technique and ingredients, you can make homemade bagels that are just as good as bought ones.
Whether you prefer to warm them up in a toaster oven or bake them in your regular oven, you can get great results every time.
Tips When Toasting a Bagel in the Oven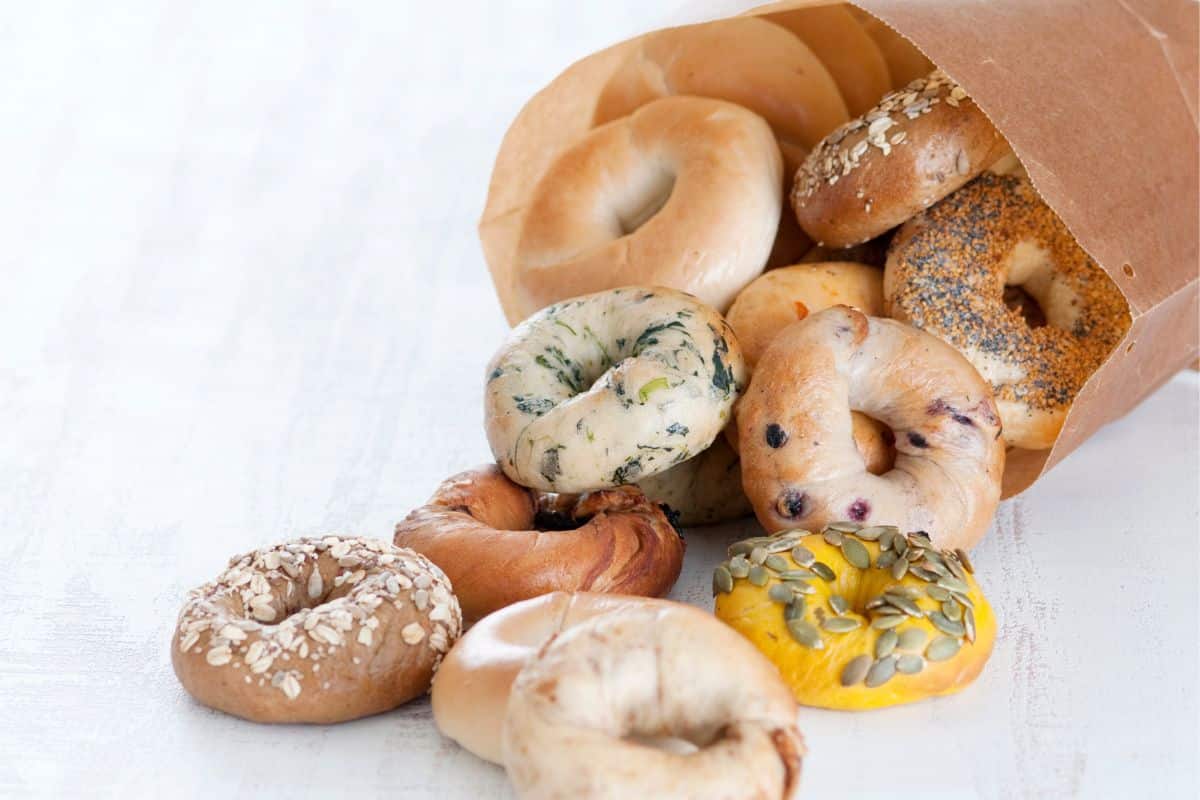 Toasting a bagel in an oven may seem easy and simple, but mind you, there are a few mistakes that many people have done, and these mistakes made their bagels unpleasant to eat.
You don't want that, do you? For that reason, here are some of the things you have to remember when toasting a bagel in the oven.
By moistening it before toasting, a bagel can be restored to its fresh-from-the-oven texture.
You can revive a stale bagel by dipping it in water and then toasting it. The moisture will dissipate, and the bagel's crust will become crisp once again.
To prevent the bagel from drying out in the oven, soak it in a dish of hot water for a few seconds before baking. The toaster will heat faster if the extra water is drained.
Keep the Bagel Whole and Uncut
The bagel should be toasted on its whole in an oven or toaster oven. Keeping it at this temperature will ensure that the exterior remains crunchy while the interior remains chewy.
The bagel must be properly heated before being sliced.
In order to prevent the bagel from getting trapped in the toaster's slots, it should be chopped into smaller pieces before being toasted.
Keep the Bagel in a Proper Storage
If you want your bagel to reheat well, you need to store it properly. Because refrigeration can speed staling, many people store hearty bread at room temperature in a paper bag or bread box.
However, a bagel is something most people prefer to store in the fridge since there are measures that can be taken to prevent staling. The vast majority of people will refrigerate their bagels in an airtight container.
The freezer is your best companion for long-term storage. Bagel may be stored in the freezer for up to a month if individually wrapped in aluminum foil. Freezer burn might occur if you wait much longer.
It's best to let frozen bagels sit out of their foil wrapping at room temperature for a few hours before toasting them.
Conclusion
Bagel is a tasty bread that you can always enjoy for breakfast or a snack. Hopefully, the information provided above has helped you understand how to toast a bagel in the oven in just a few easy steps.
Print
How to Toast a Bagel
Toasting a bagel in the oven can be simple and straightforward with the right steps. By following these simple steps, one can easily have a tasty and crispy bagel straight from the oven.
Learn how to toast a bagel in the oven by following these steps:
Author:
Prep Time:

1 minute

Cook Time:

4 minutes

Total Time:

5 minutes

Yield:

1 serving

Category:

Bread

Method:

Baking

Cuisine:

Breakfast
Instructions
Preheat the oven to 350°F/175°C.
Place the bagel slices directly on the middle rack of the oven.
Set the oven to 375°F/190°C and place the sheet in the middle rack.
Bake for about four minutes and flip the slices halfway through cooking.
Once the bagels are toasted to one's preference, remove them from the oven and let them cool for a few minutes before enjoying them.
Notes
Additional Tips:
It is recommended to dip the bagel in a warm water bowl before toasting it for better texture.
A baking sheet can be used to place the bagels on to reduce crumbs from falling into the toaster oven.
Nutrition
Serving Size:

1 serving

Calories:

275

Sugar:

8 grams

Sodium:

534 mg

Fat:

2 grams

Saturated Fat:

0 grams

Unsaturated Fat:

0 grams

Trans Fat:

0 grams

Carbohydrates:

53 grams

Fiber:

2 grams

Protein:

11 grams

Cholesterol:

0 mg
Keywords: how to toast a bagel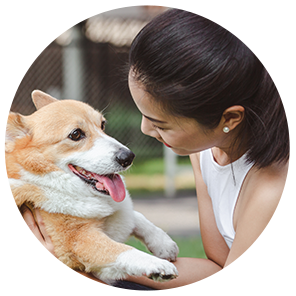 Hi, I'm Linda thanks for stopping by! We're so happy you're here. If you're a foodie and love to cook from home - you're in the right place..
LEARN MORE
Join the mailing list and receive our free newsletter!
Recipe Marker provides you with the best information about home cooking tips, recipes, ingredient substitutes and more. Check out our blog to see the latest articles.