5 Best Potato Starch Substitutes (Updated 2023)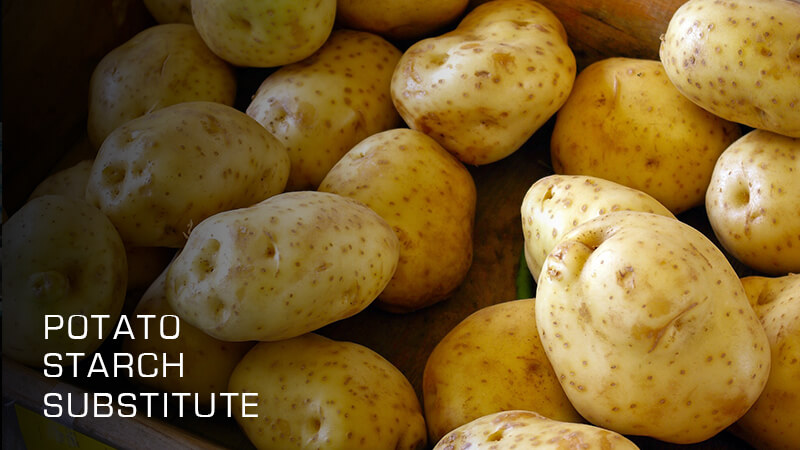 Looking for some great potato starch substitutes? Stick around as we share our best alternatives to potato starch.
Preparing for a feast? That's wonderful! Whatever the occasion might be, you're likely considering soups and baked goods as parts of your ideal menu.
After all, celebrations wouldn't be complete without some good sauces and sweet puddings on the table, right?
From stews, custards, puddings, and many more, a range of spectacular foods await your festivities. However, can you still prepare them even with a missing ingredient… say, potato starch?
If you've ever run out of this flour-like, gluten-free powder, did you find yourself in a state of confusion and panic? Wondering how to complete your recipe?
Can you still reach your desired flavor and quality without this ideal thickener? Fortunately, with the presence of many potato starch substitutes, you can now skip these questions and go on with your original menu plan.
From tapioca starch and corn starch to arrowroot and many more, we've gathered the top potato starch replacements you can turn to. Read on.
Best Potato Starch Substitutes
1. Tapioca starch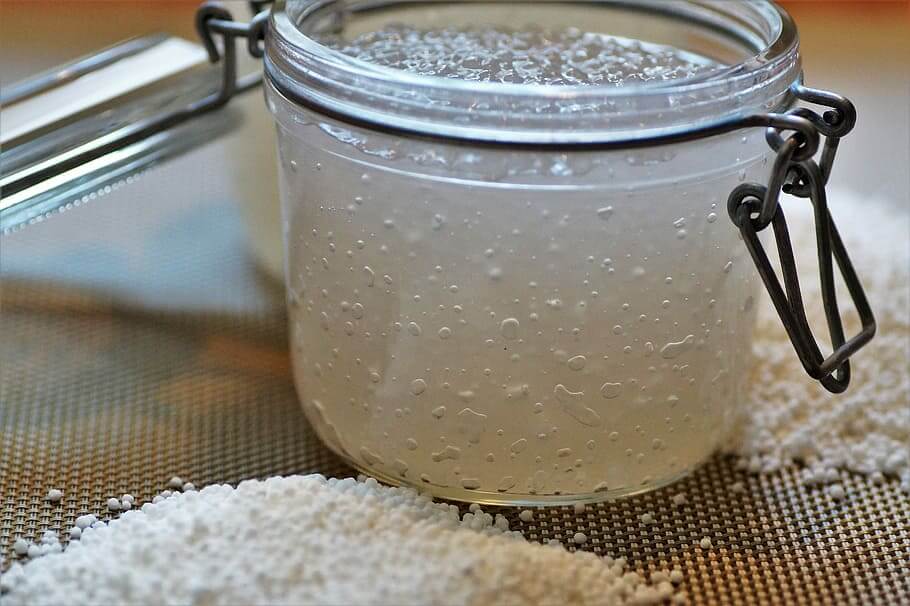 If you were to ask any starch enthusiast, there's a high chance that he or she would consider Tapioca starch as the best potato starch substitute.
After all, similar to potato starch, tapioca starch comes from a root, specifically from the manioc root.
In producing the ingredient, the root is dried and smashed until it becomes fine-textured flour.
Another reason why tapioca starch is a worthy substitute is that it is also gluten-free, which means you could use it in your cooking without worries about celiac disease.
However, since tapioca starch is slightly lighter than potato starch, you might need to use a bit more to achieve the same density.
For a safe bet, add an extra ¼ cup of tapioca starch for every two cups of potato starch your recipe originally requires.
That said, try not to add too much as tapioca starch has a bit sweeter taste and a chewier texture.
Moreover, unlike potato starch, tapioca is not compatible with long cooking and may lose its thickening power when left too long.
To prevent that from happening, add it at the last minute instead of at the early stage of preparation.
2. Arrowroot
Another replacement you could turn to when you've run out of potato starch is arrowroot.
Also derived by grinding a plant's fibrous roots, this ingredient makes the perfect substitute if you want an excellent thickener that doesn't affect the flavor of your cooking.
Similar to potato starch, arrowroot contains no protein and is, therefore, gluten-free.
Since it is a white, flavorless powder, they are pretty much interchangeable and it also promises a glossy finish to your cooking.
Unlike tapioca starch, arrowroot can tolerate acidic ingredients. Moreover, it is also applicable for prolonged cooking and may be used even in the later stage of the cooking process.
However, arrowroot does cost a bit more and will not work for dairy-based sauces.
As a replacement, use 2 teaspoons of this thickener to substitute 1 tablespoon of potato starch.
3. Corn Starch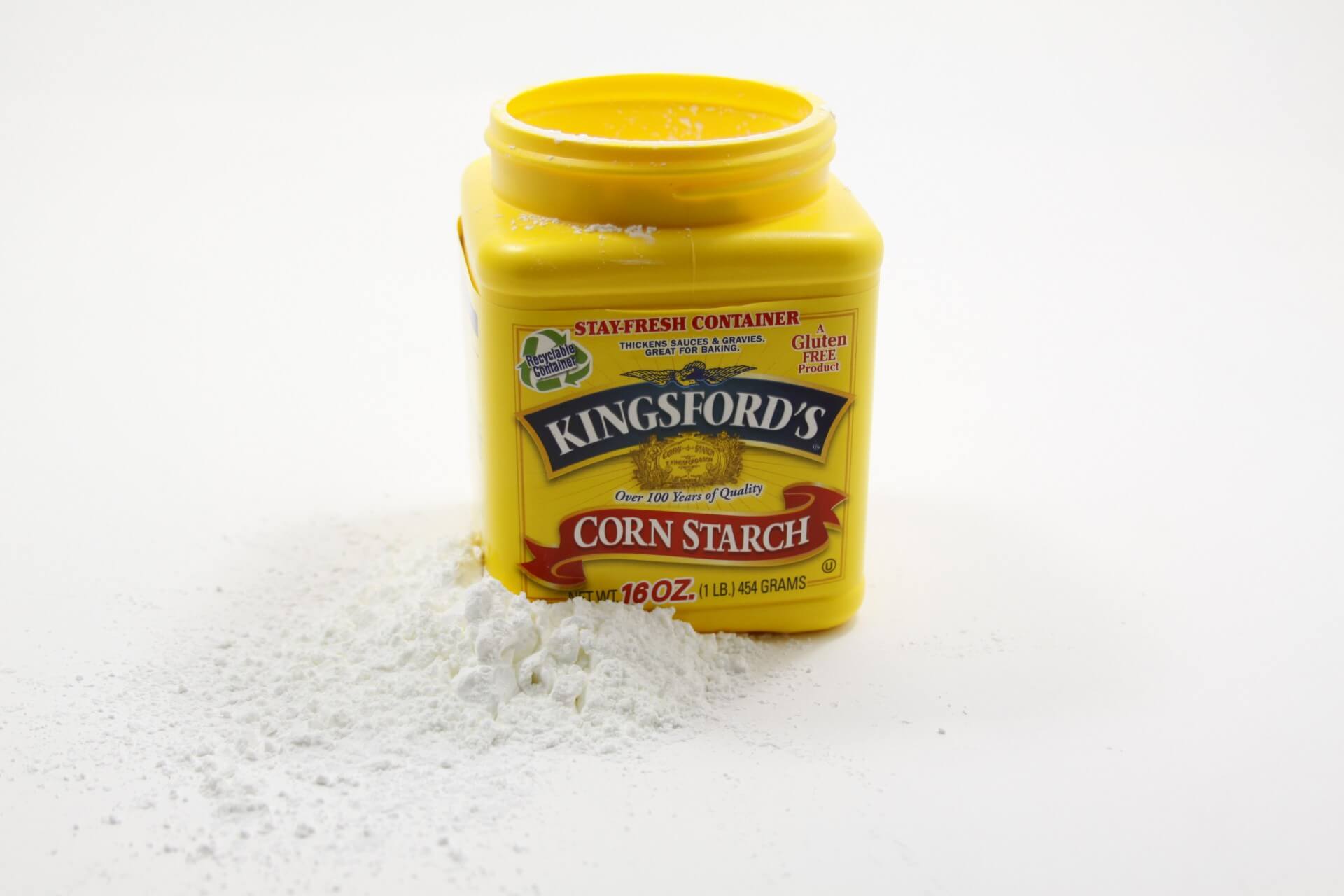 You may have heard of this before, but using corn starch as a substitute for potato starch is indeed possible.
Known as the most popular thickener in the kitchen space, this ingredient obtained from the endosperm of the kernel has a neutral taste and promises a glossy finish to your cooking.
Similar to arrowroot, corn starch can withstand high heat and is versatile enough to be used in any cooking.
However, its only drawback is that it cannot tolerate acidic liquids and may lose its thickening power when combined with them, leading to a chalky mouth-feel.
As a substitute, use a ratio of 1:1.
4. Wheat Flour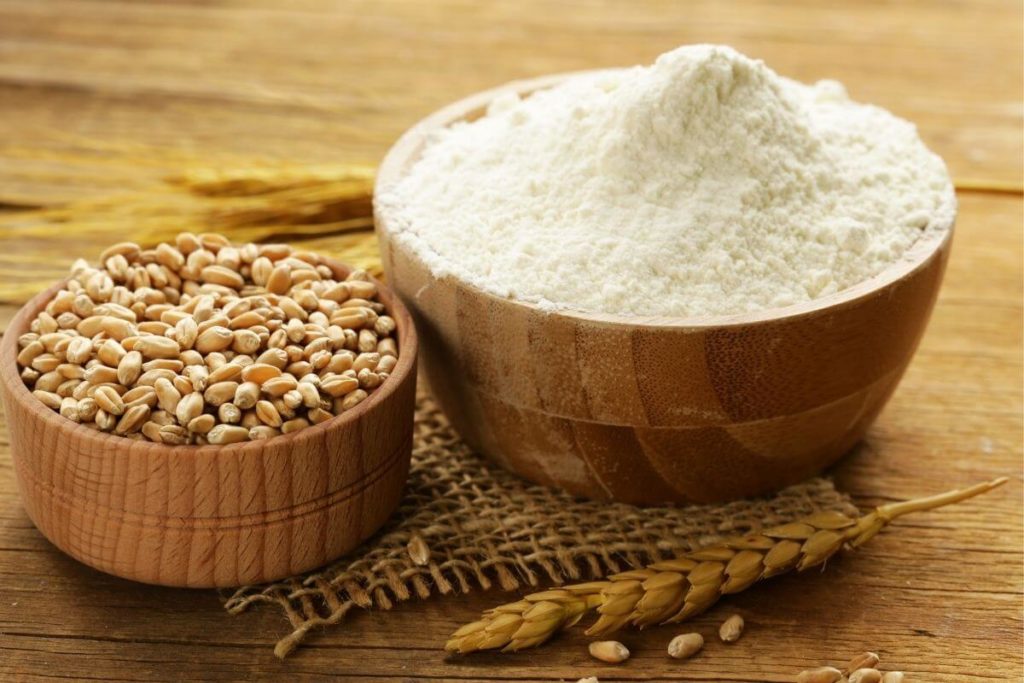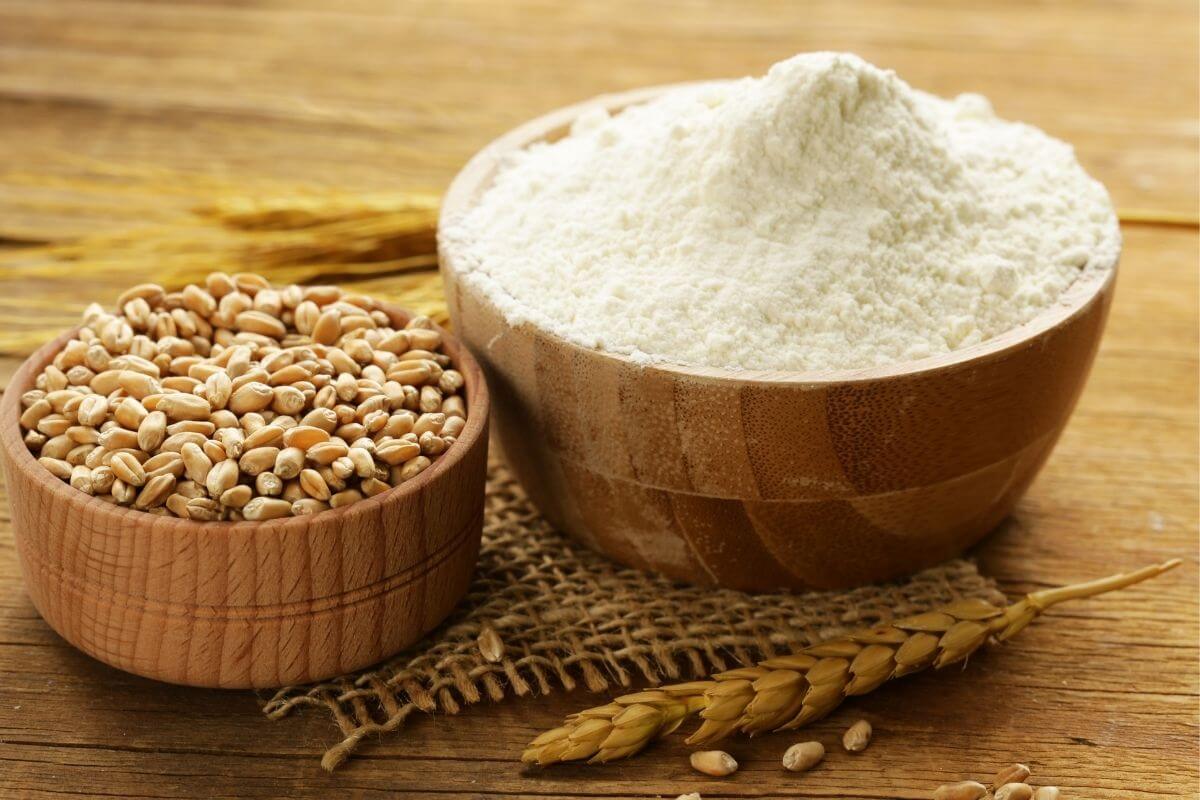 Another excellent thickener, wheat flour can serve as another worthy alternative if you've run short of potato starch.
Generally used in baking as well as for thickening sauces and coating foods, this powder derived from grinding wheat contains antioxidants, vitamins, minerals, and fiber.
However, unlike all the previous substitutes mentioned on our list, wheat flour contains gluten. This makes it a bad option for people who want to maintain a gluten-free diet.
Moreover, when cooked too quickly, wheat flour can create clumps in your cooking.
5. Rice Flour
Last, but definitely not least, rice flour also comes as another worthy potato starch substitute.
Generally, it offers the same thickening ability as wheat flour and is thereby interchangeable with the latter.
However, what distinguishes the two is that rice flour does not contain gluten.
This makes it a good choice for those following a strict gluten-free diet.
Moreover, you should note that rice flour doesn't render a glossy finish to a dish. Instead, it produces a cloudy, somewhat matte mouthfeel.
What Is Potato Starch?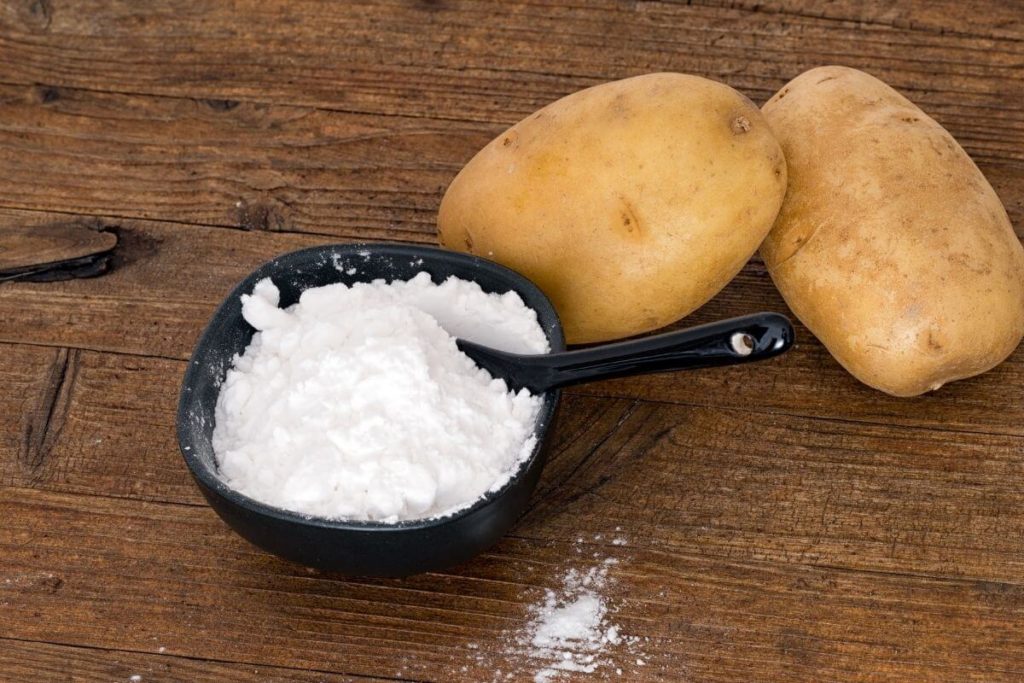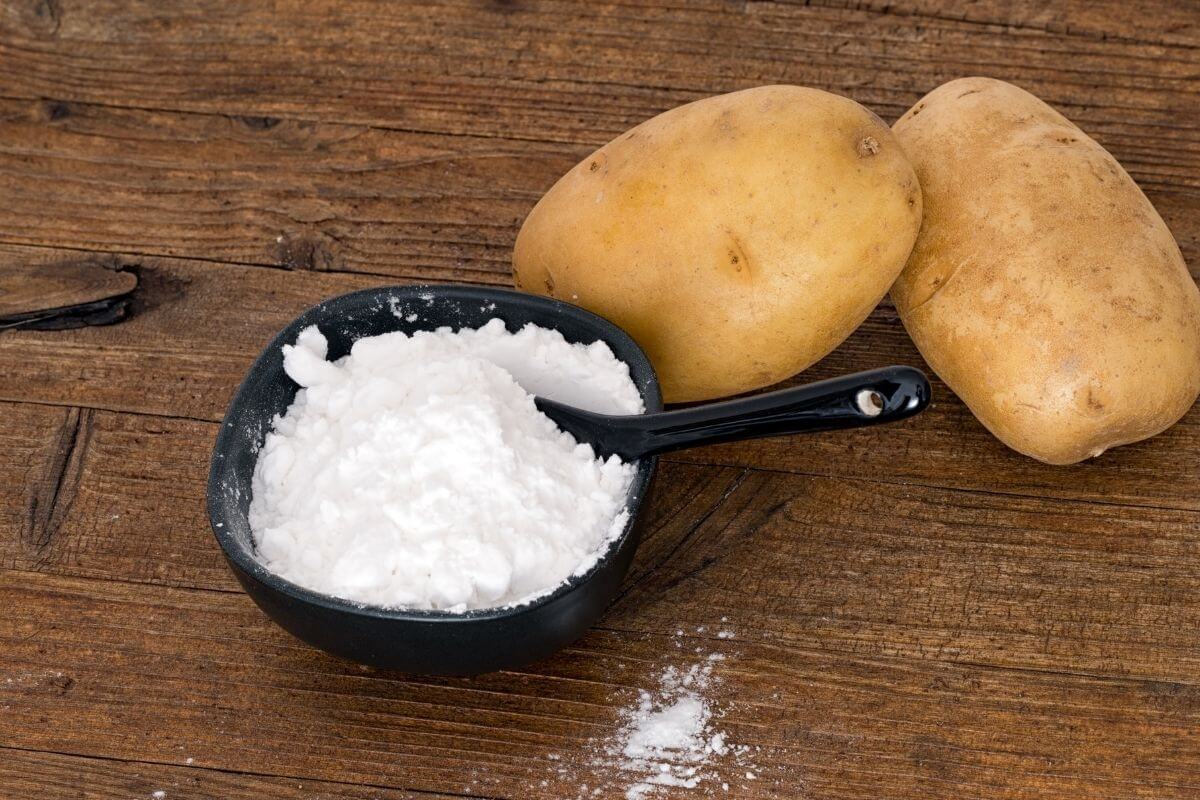 To start, it's important to answer this essential question first: What is potato starch?
By knowing this, it will be easier to think of possible substitutes to use in case you have run out of a said ingredient.
Basically, as the name suggests, this product refers to starch extracted from potatoes. Particularly, it is extracted by crushing the potatoes to release starch granules from the destroyed cells. From there, the starch is then washed and dried to powder.
Similarly to how all other starches are used, potato starch is used as a thickening agent for pies and pastry fillings. When used in preparing any food, potato starch helps give a more translucent and glossier mouthfeel to a dish. In addition to this, since the ingredient is gluten-free, it is often used in preparing dishes and baking goods that are ideal for weight loss.
The Bottom Line
Ready to take your menu list to the table? With the popularity of potato starch, you may just find yourself short on it.
When this happens, you will now know in advance what other thickeners you can use in order to save your preferred recipes.
From pies, soups, sauces, fillings, and puddings, to many more, you can still make a ton of dishes and sweet delights without delay.
With the right substitutes and proper cooking methods, you will surely make your upcoming celebration even more spectacular.
Try out any of these potato starch substitutes now!
Print
5 Best Potato Starch Substitutes
Check out these great substitutes for Potato Starch that have been shared on Pinterest.
Instructions
Click on each link above to view the pin.
Learn more about the ingredient.
Purchase the ingredient.
Add a substitute to your recipe =)
Keywords: Potato Starch Substitutes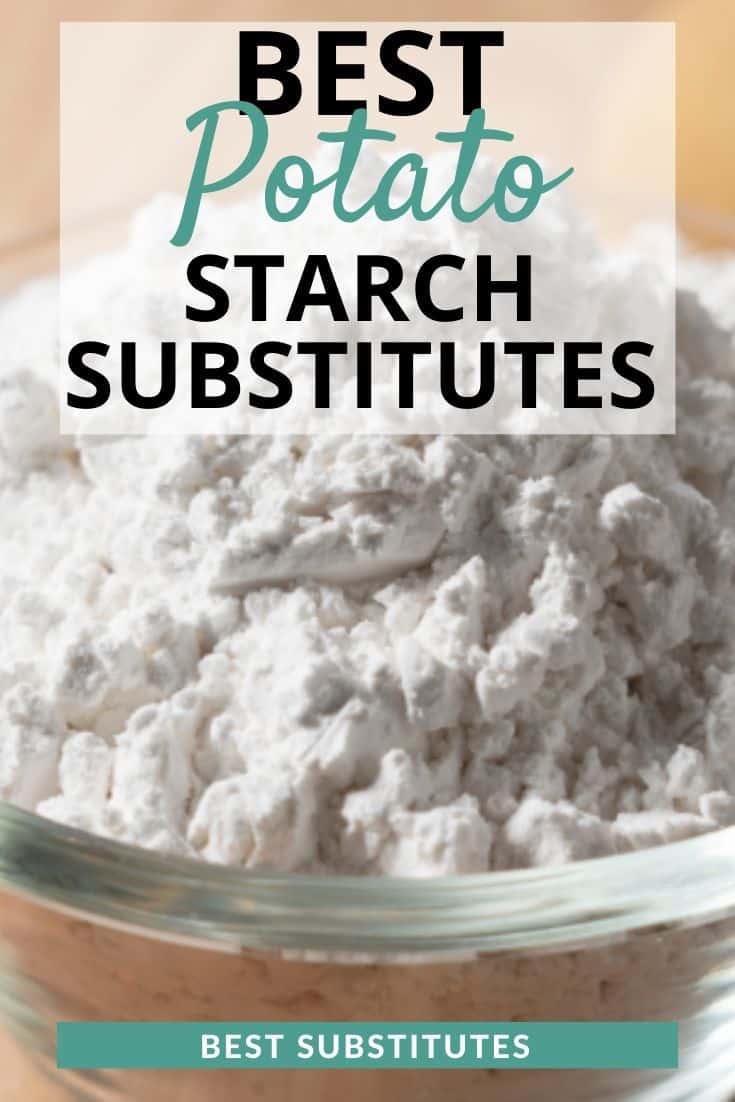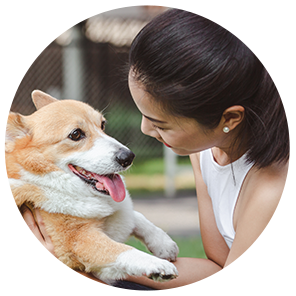 Hi, I'm Linda thanks for stopping by! We're so happy you're here. If you're a foodie and love to cook from home - you're in the right place..
LEARN MORE
Join the mailing list and receive our free newsletter!
Recipe Marker provides you with the best information about home cooking tips, recipes, ingredient substitutes and more. Check out our blog to see the latest articles.