3 Best Oyster Sauce Substitutes (Updated 2023)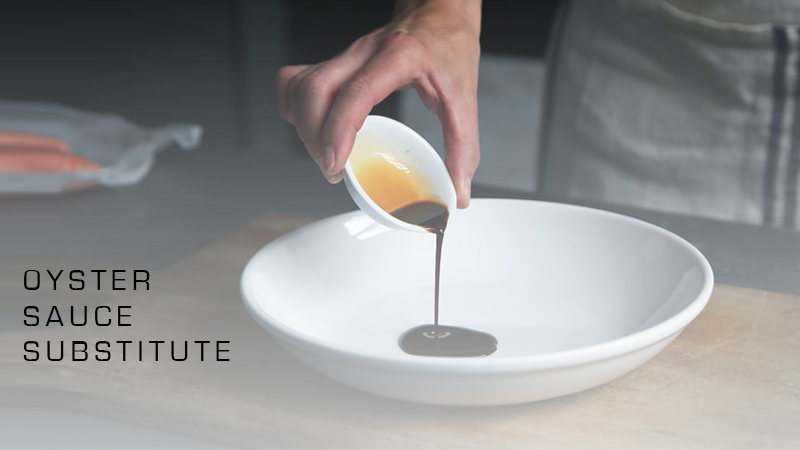 Are you looking for a good substitute for oyster sauce? We share a list of the best oyster sauce substitutes in this article.
Imagine this: A grand event is coming. You're determined to serve the best Asian-style dish you can come up with.
As you prepare the ingredients, you try to grab the bottle of your favorite oyster sauce, but to your surprise, your hand fails to find anything in the kitchen cabinet.
What do you do? Can you still pull off your dream dish?
Whether you're set to prepare some beef stir-fry with broccoli or some bowls of spicy Sichuan noodles, there is no denying that oyster sauce comes as an essential ingredient in the diverse landscape of Asian cuisine.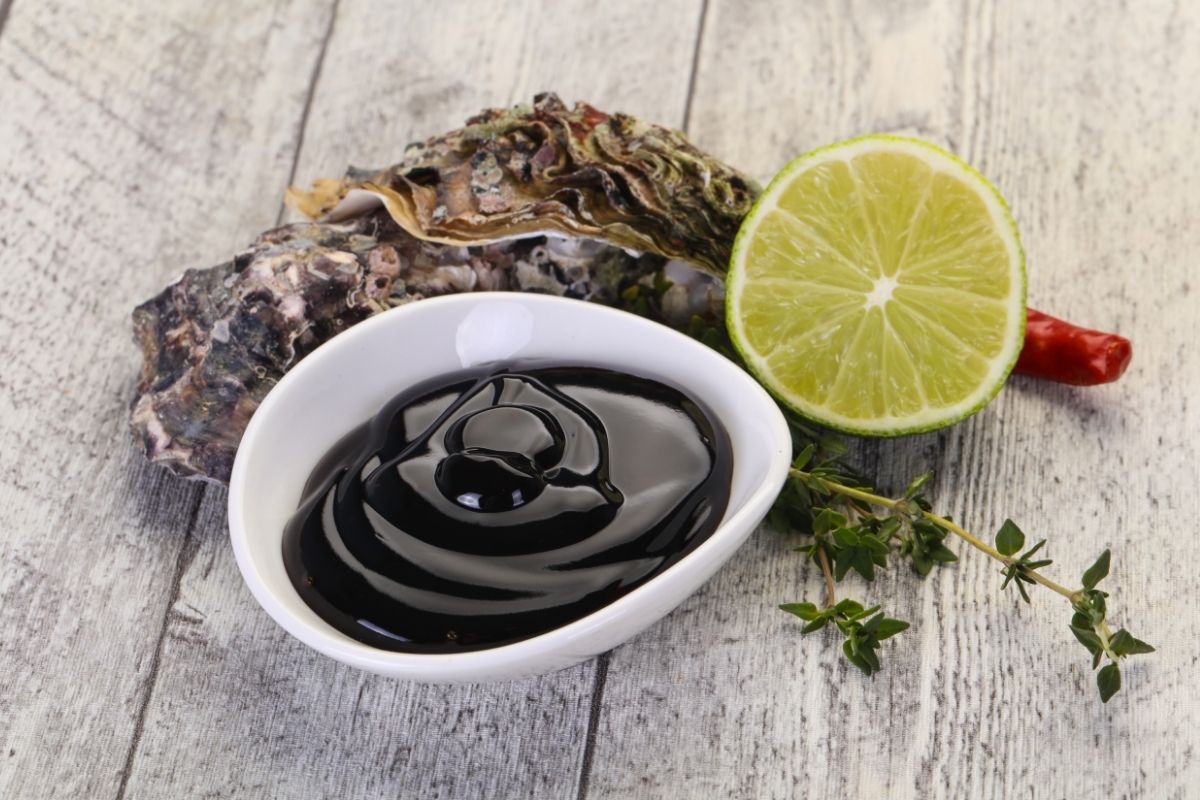 However, despite its vital role in the kitchen, or perhaps because of its vital role, you'll no doubt find yourself short on this thick, flavorful sauce on occasion.
If you ever find yourself stuck in such a situation, we have some effective substitutes that will help you complete and serve a savory dish for the family. Check them out.
Best Oyster Sauce Substitutes
1. Soy Sauce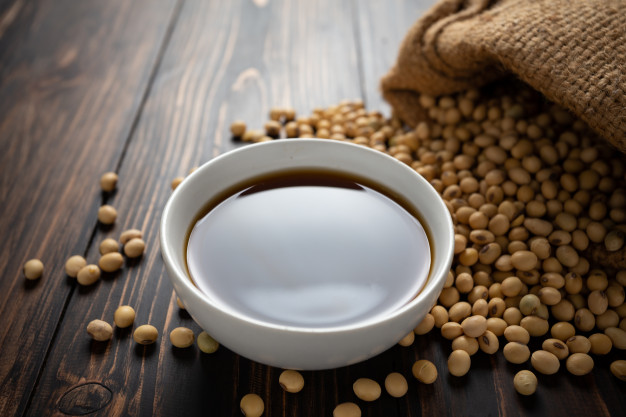 Although thinner and saltier, soy sauce can generally still substitute for oyster sauce in times of need. In fact, with a little trick, you will come up with a condiment very close to the much-loved sauce.
The secret to this? Simply mix soy sauce with Hoisin sauce at a 1:1 ratio. This way, you can create a sweet and salty blend that is sure to add more flavor to your dish.
If this doesn't work, you can opt to add a few drops of Worcestershire sauce to the soy sauce instead to create a flavor that is somewhat close as well.
2. Fish Sauce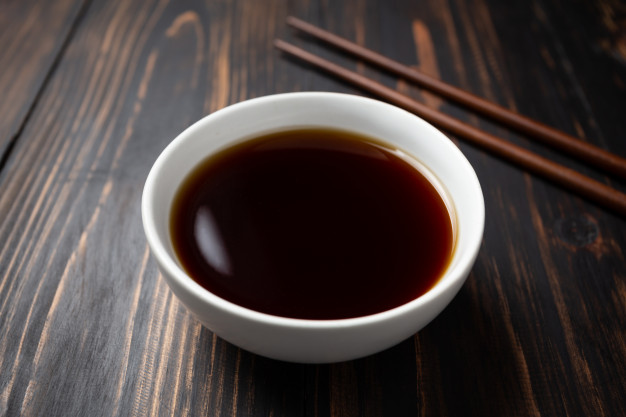 Although fish sauce differs in terms of color, consistency, and flavor when compared to oyster sauce, it can still serve as a good alternative in case you've run out of the latter.
Generally, since it offers nearly the same briny, savory flavor, mixing it with a sweeter and thicker sauce, such as Hoisin sauce, will do the trick.
It also serves as the best substitute for marinating fish or meat to come up with your desired dish.
3. Mushroom Sauce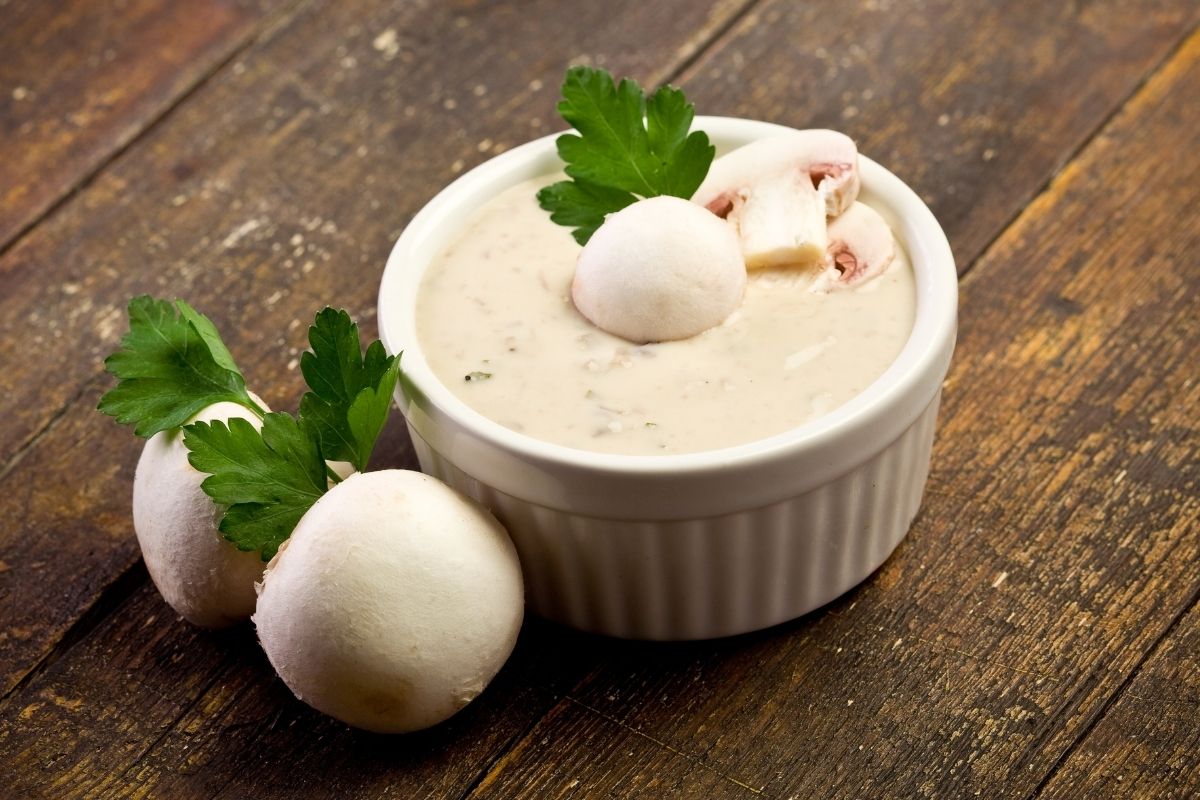 Claimed by many to be the best substitute for oyster sauce, mushroom sauce promises a rich and full of umami savoriness that can be manipulated to closely resemble the distinctive flavor.
If you don't have one, you can simply create your own mushroom sauce at home. To start, prepare a set of dried shiitake mushrooms, peanut or vegetable oil, garlic cloves, ginger, sesame oil, and soy sauce.
Once you've prepared them, you can proceed by cooking the mushrooms with the aromatics.
After doing so, you can mix everything into a paste, and then add a few more spices to give the sauce an additional touch of flavor.
Reasons Why You Might Want to Try Using Oyster Sauce Substitutes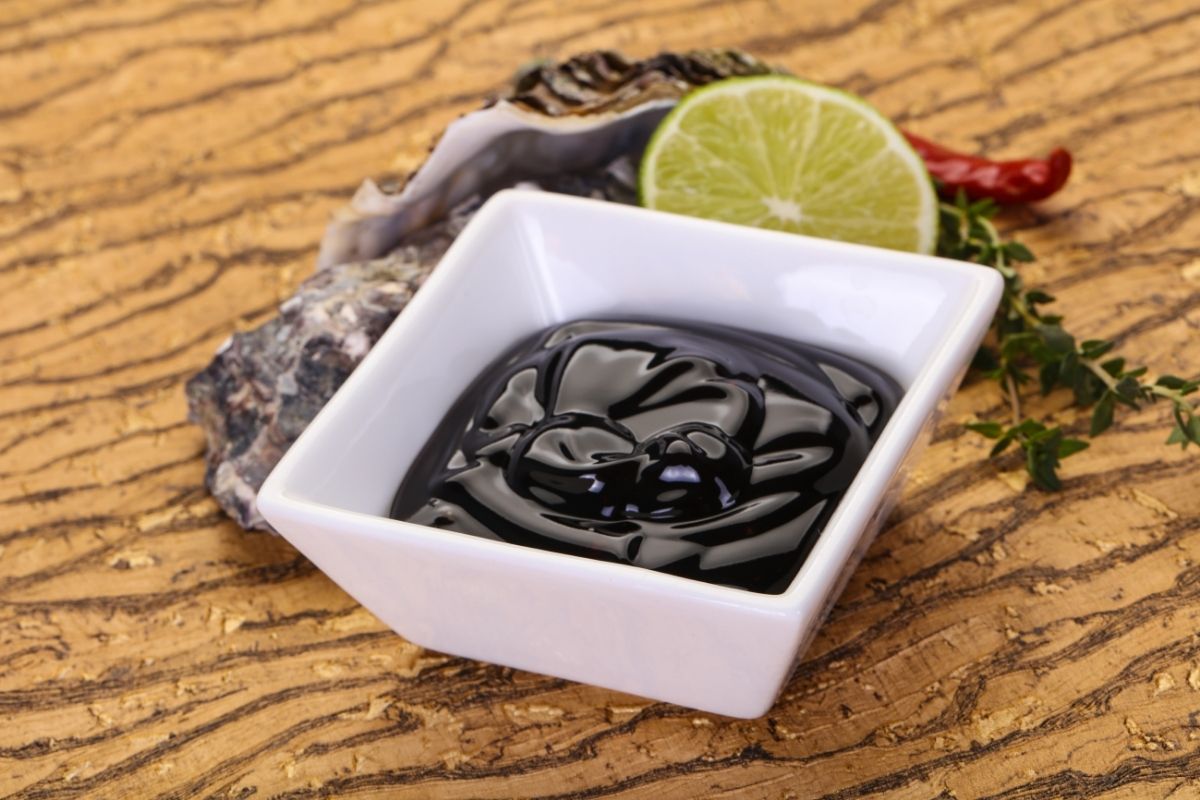 Of course, other than the fact you've run out of oyster sauce, certain situations may arise that could compel you to ditch this flavorful sauce and look for another worthy alternative that could still offer your dish some savory goodness.
Among these reasons:
Some may opt to ditch oyster sauce due to health reasons. Traditionally, since it is made by simmering oysters in water until the juices turn into a thick, salty-flavored sauce, this sauce may cause allergic reactions in those with shellfish allergies.
With this, it is important to skip using the condiment and use another sauce with nearly the same flavor when serving a dish to someone with such a type of allergy.
Since vegans follow a strict plant-only diet, that prevents them from eating foods derived from animals, including dairy products and eggs. This restricts them from consuming dishes made with oyster sauce as well.
To help prepare a dish that will suit their preferred lifestyle, it is best to use mushroom sauce or vegetarian oyster sauce in preparing your recipe instead.
Where Can You Use These Oyster Sauce Substitutes?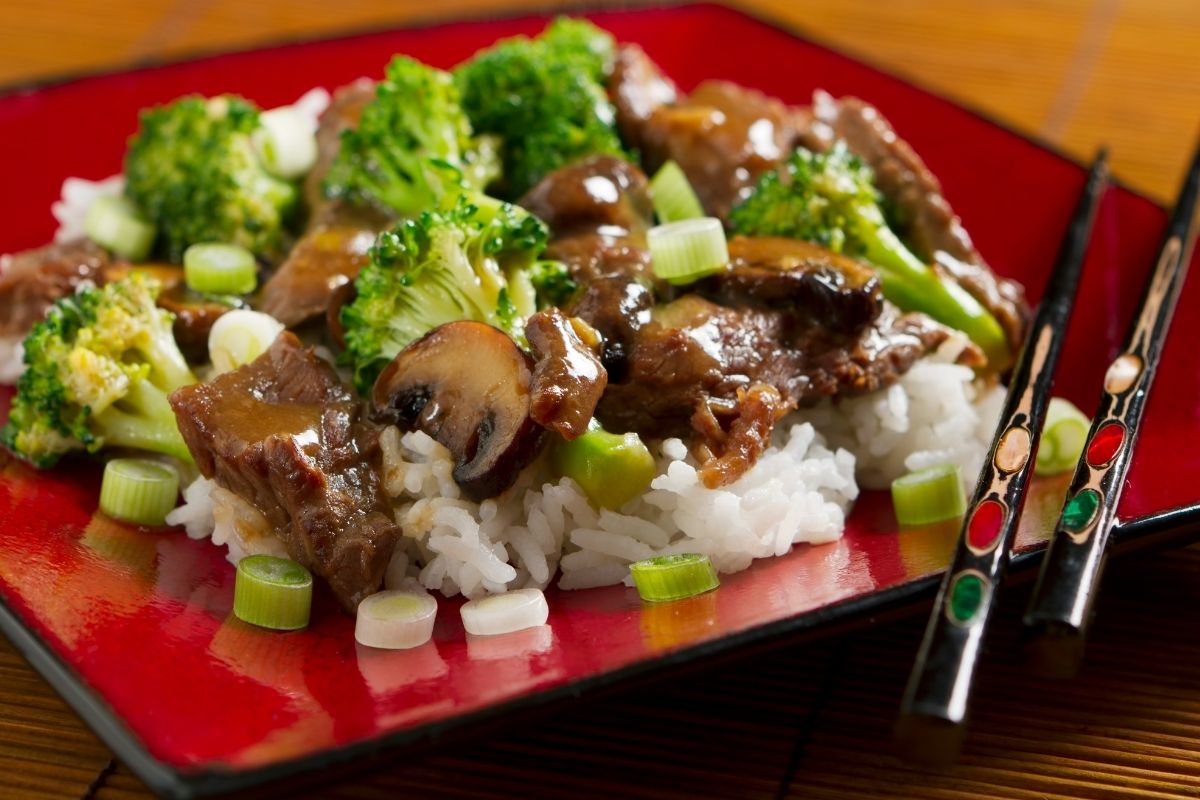 Generally, these alternatives can be used in any dish calling for oyster sauce. Here are a few such dishes:
Beef and Broccoli Stir-Fry
Stir-Fried Mushrooms
Steak, Snap Pea, and Asparagus Stir-Fry
Thai Grilled Chicken Wings
Steak and Soba Stir-Fry
Hot Pepper Noodles
The Bottom Line
Determined to complete your recipe even with an empty oyster sauce bottle in your hand? With the help of these substitutes, you can surely come up with a mouth-watering dish that will leave your family with full and happy stomachs.
To learn more about possible oyster sauce alternatives, do not hesitate to experiment with different condiments to arrive at a flavorful sauce that closely replicates the savoriness that comes with the much-loved oyster sauce.
Print
Top 3 Oyster Sauce Substitutes
Check out these great substitutes for Oyster Sauce that have been shared on Pinterest.
Instructions
Click on each link above to view the pin.
Learn more about the ingredient.
Purchase the ingredient.
Add a substitute to your recipe =)
Keywords: Top Oyster Sauce Substitutes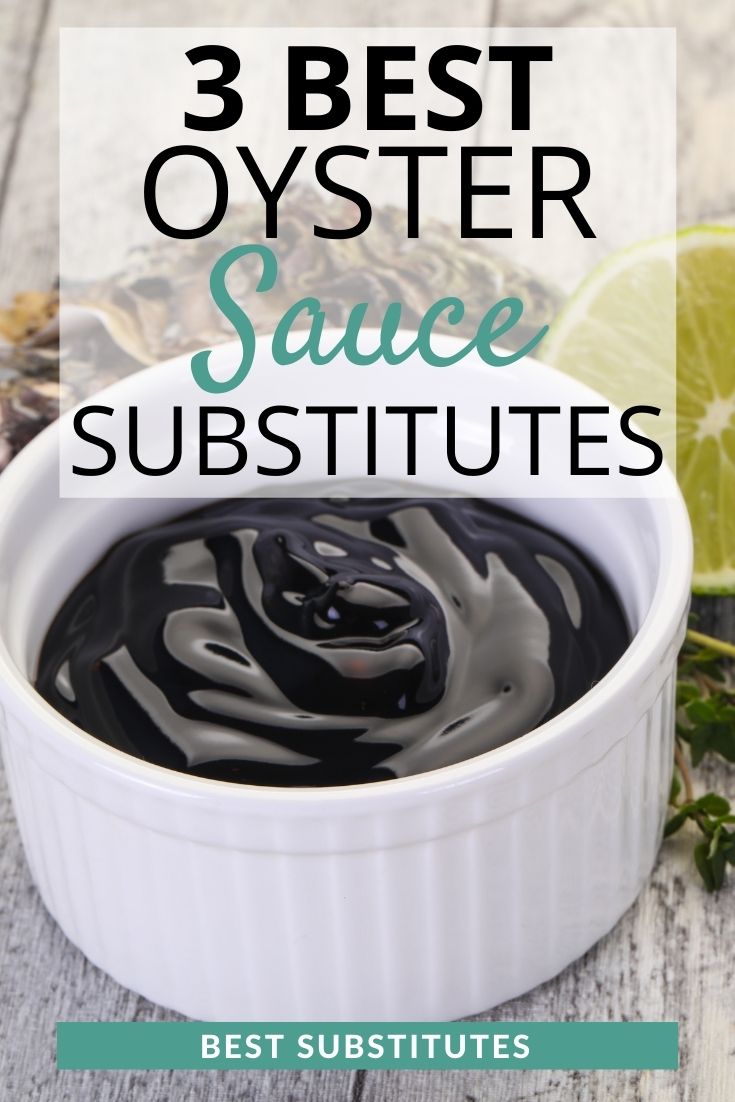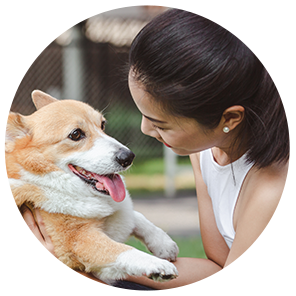 Hi, I'm Linda thanks for stopping by! We're so happy you're here. If you're a foodie and love to cook from home - you're in the right place..
LEARN MORE
Join the mailing list and receive our free newsletter!
Recipe Marker provides you with the best information about home cooking tips, recipes, ingredient substitutes and more. Check out our blog to see the latest articles.