Top 5 Best Substitutes for Stewed Tomatoes (Updated 2023)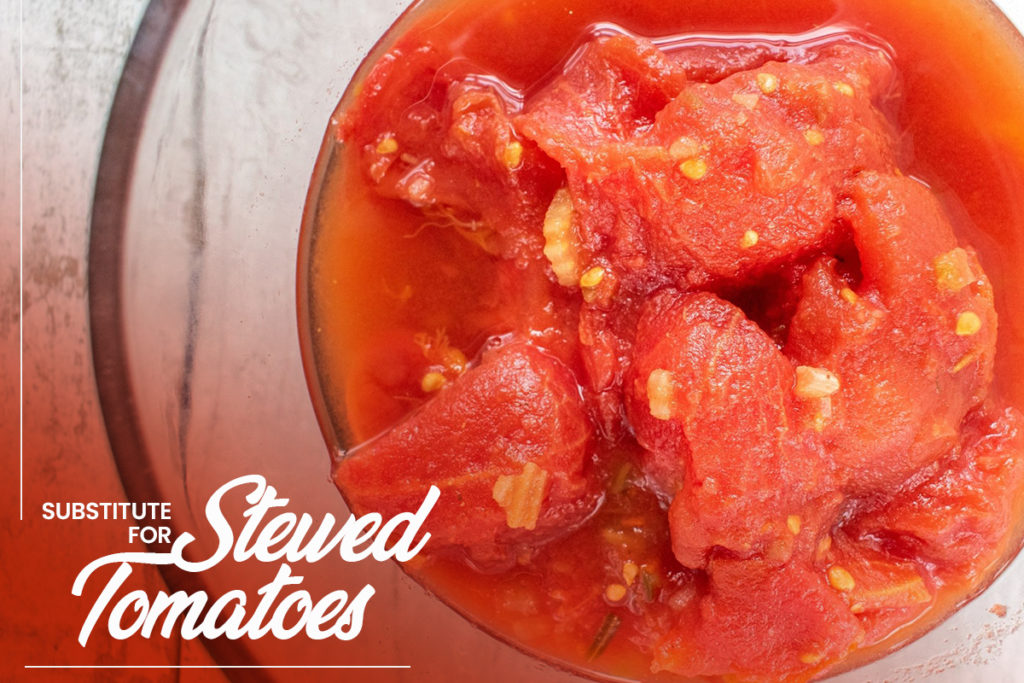 Are you looking for a great substitute for stewed tomatoes? Stick around as we share a list of the best alternatives for stewed tomatoes.
Stewed tomatoes are fresh tomatoes simmered with salt and other ingredients, such as bell peppers, onions, celery, and garlic. As a side or ingredient in other dishes, you can prepare and serve them warm.
When you're cooking, it's common to run out of an ingredient. Since many families enjoy stewed tomatoes, this problem occurs more frequently.
What Are Stewed Tomatoes?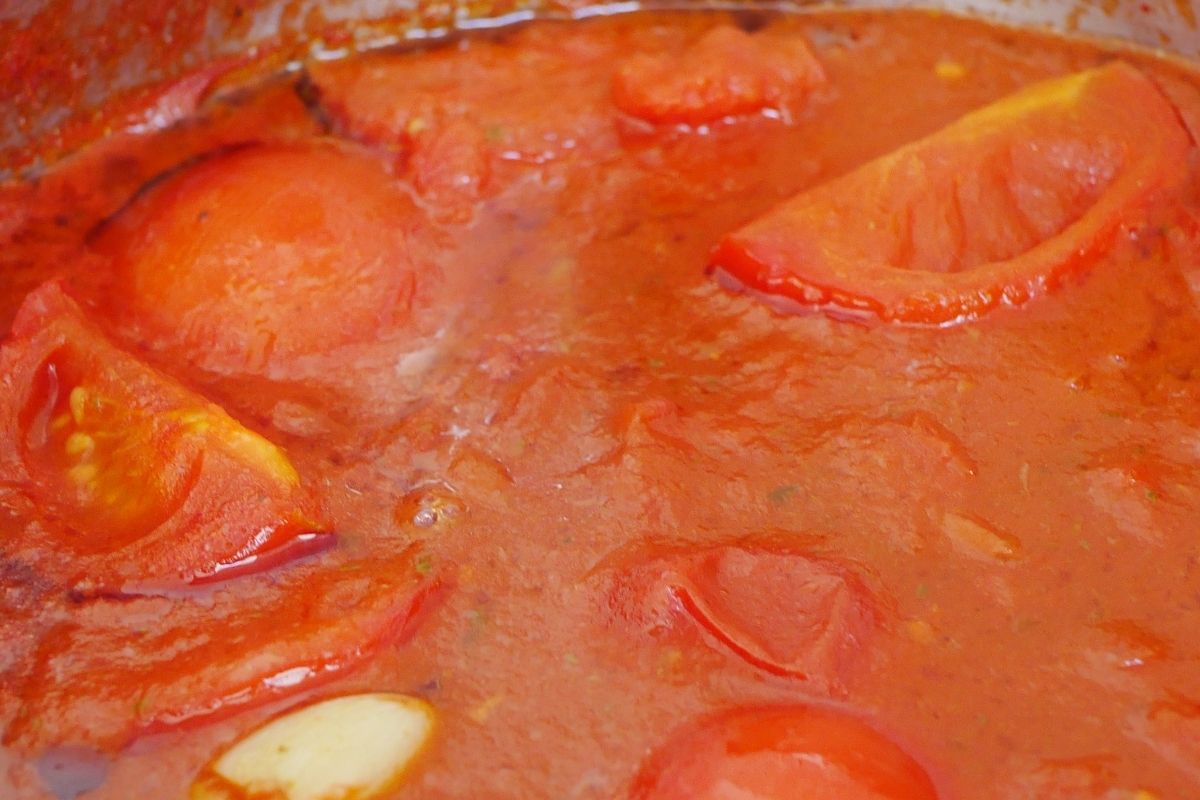 In the United States, stewed tomatoes are commonly made with fresh tomatoes and garlic and are served with bread or meat. Stewed tomatoes have a unique position in American cuisine, as they are often a side dish or main course.
Making stewed tomatoes is an easy task. First, you must peel off the skin of the tomatoes. The skin tends to be somewhat firm and does not retain or degrade very effectively.
Peeling the tomatoes is the most challenging aspect of the procedure, but to make it easier, you can blanch them quickly and then move them to an ice bath.
Then, remove the core if you plan on chopping or slicing the vegetable.
Now, let's talk about the best substitutes for stewed tomatoes.
Best Substitute for Stewed Tomatoes
1. Crushed Tomatoes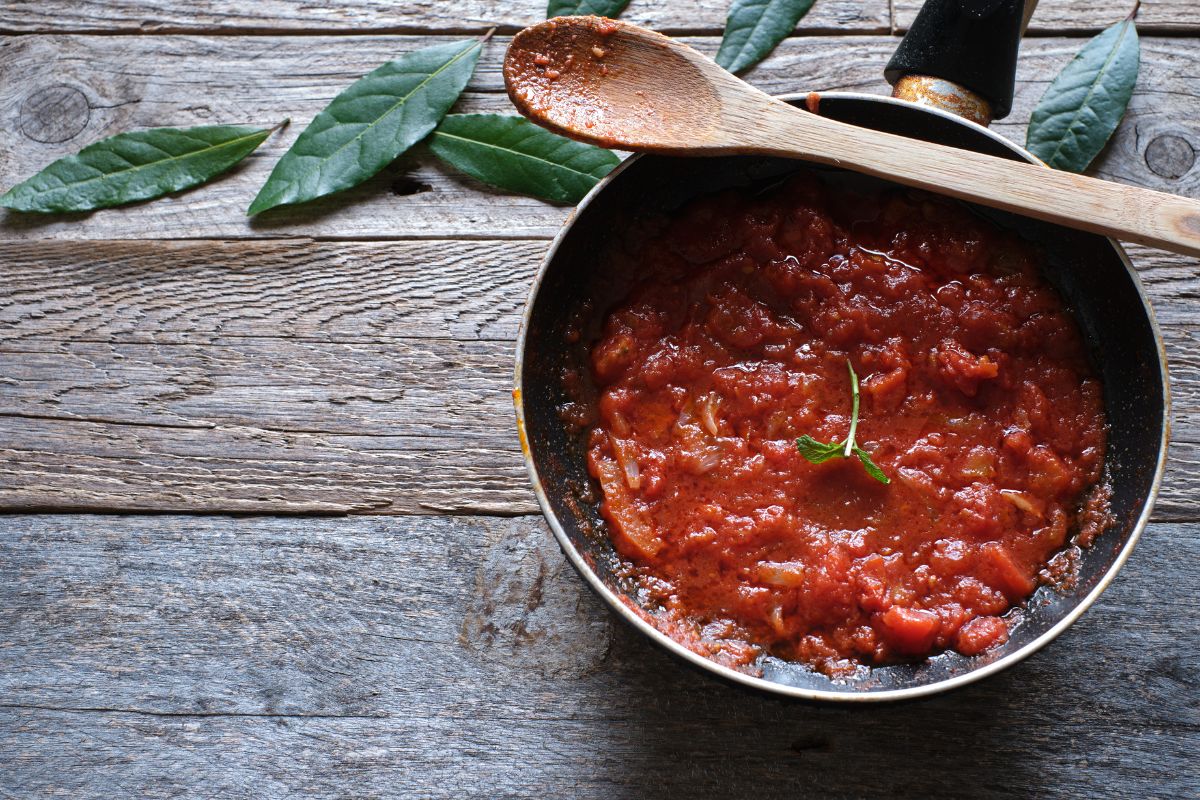 Crushed tomatoes are an excellent substitute for stewed tomatoes when broken down to a smooth texture and combined with a small amount of tomato purée.
If you're looking for something you can pour that has a thicker texture with pieces of tomatoes, this is the sauce for you.
Tomato sauce meets chopped tomatoes in terms of consistency. However, "crushed" might refer to a lumpy mash, while "purée" refers to a relatively smooth texture, depending on the brand.
You may use crushed tomatoes in soups, pasta sauces, and even as the main component in your handmade spaghetti and pasta sauces.
The crushed tomato may be different in terms of texture and consistency, but that's good.
2. Tomato Paste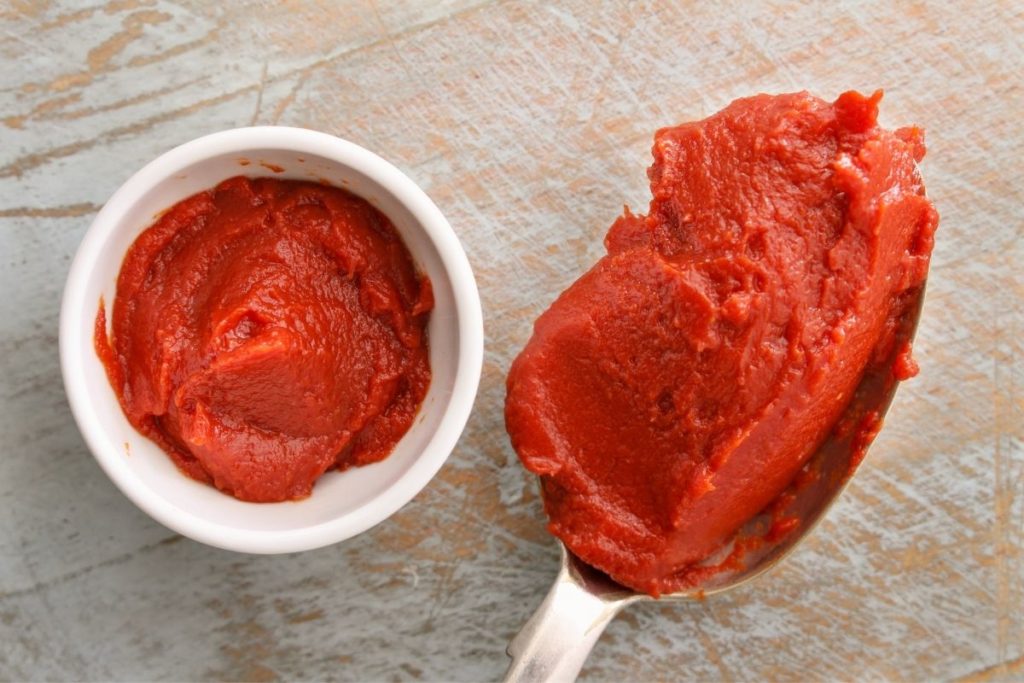 To make a tomato paste, you must first simmer the tomatoes to reduce their moisture content. Then, remove the seeds and skins and the liquid will reduce to a thick, rich concentration.
In terms of appearance and flavor, tomato paste is a decent substitute. When using tomato paste as a natural ingredient, tomato paste enhances the flavor of soups and marinades, making them thicker.
You can replace stewed tomatoes with tomato paste and water in a 1:1 substitution ratio.
3. Diced Tomatoes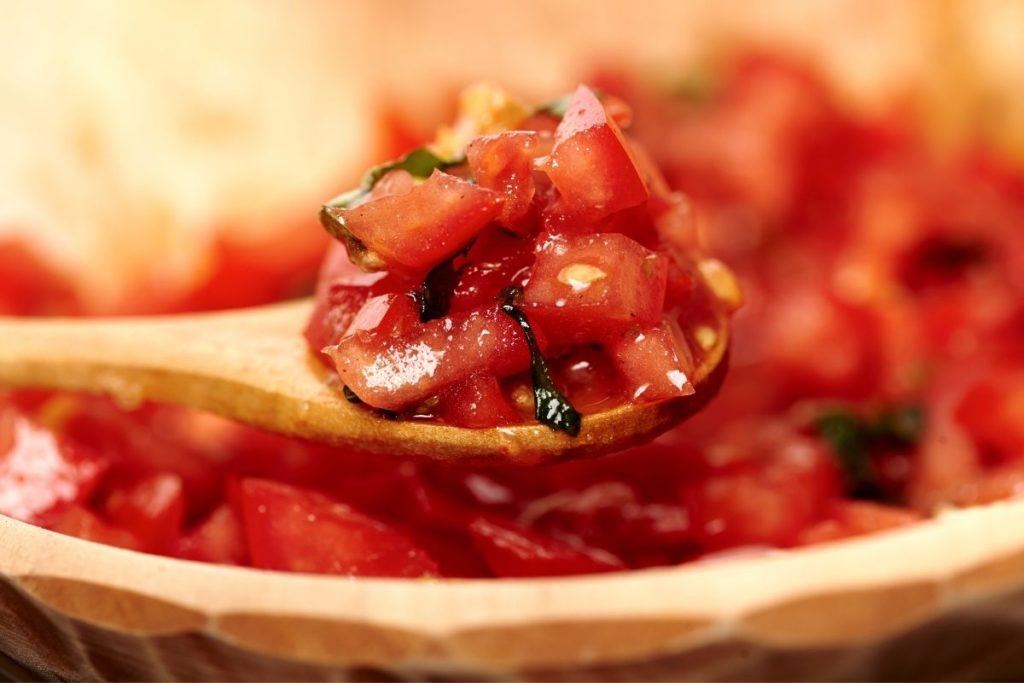 Diced tomatoes are cut thinly and preserved in their juice in little square cans. Unlike stewed tomatoes, diced tomatoes contain smaller bits because chopped tomatoes are just lightly cooked, not even simmered before they're used in recipes.
Using diced tomatoes instead of stewed tomatoes appears to be a practical option.
Diced tomatoes can be seasoned or salted, while others like them unadorned. Roasting chopped tomatoes achieve a smoky taste and if you cook them longer, they will have a softer texture. Then, if you'd like, tossing in some onion, garlic, or herbs can add more essence.
Also, if you want to improve the flavor of your food, don't be afraid to use extra seasonings.
4. Fresh Tomatoes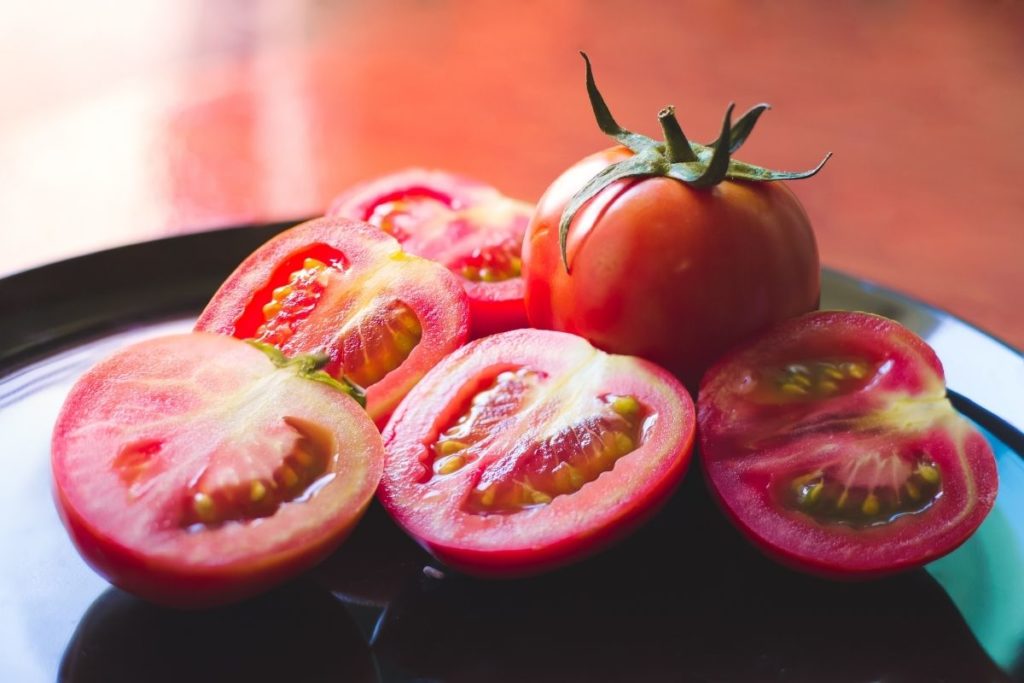 You should first slash and place the tomatoes in a large saucepan. Then, bring them to a boil and simmer for 10 to 15 minutes. When they cool down a bit, put them in the blender until they're smooth.
When substituting for stewed tomatoes in a dish, use four cups of fresh tomatoes rather than one cup of stewed tomatoes.
Be careful, fresh tomatoes have a strong flavor, so don't consume too many.
5. Canned Tomatoes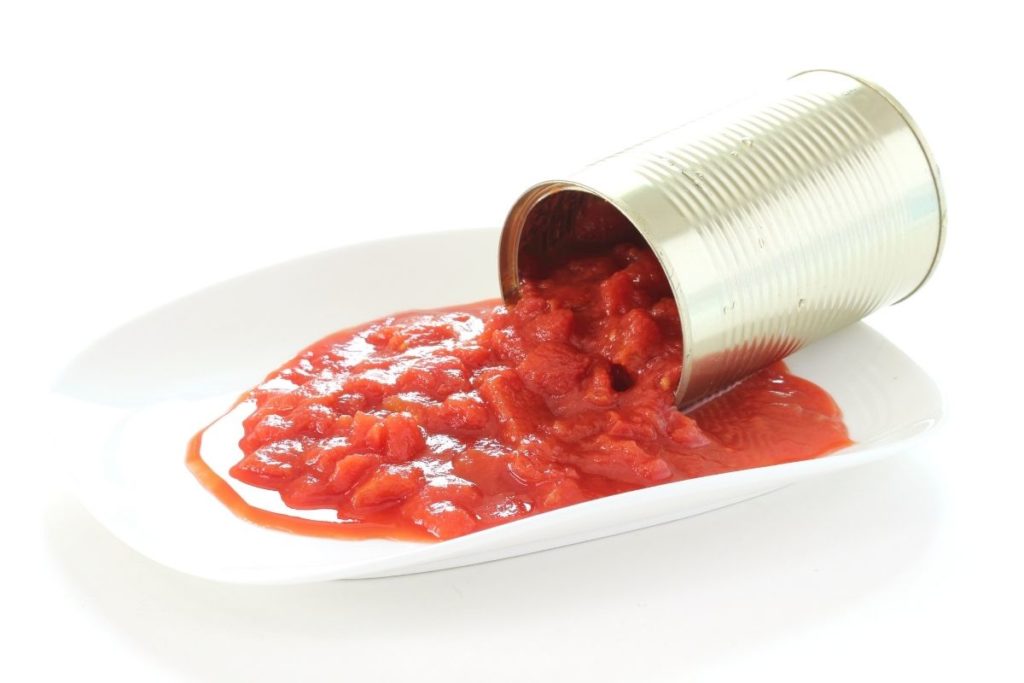 Since plum tomatoes have a more firm structure and stay canned for longer periods, it's common to use plum tomatoes in canned whole tomatoes.
Due to the juice from tomatoes, tomatoes are used in a variety of dishes, like soup, pasta, and pizza. Since canned whole tomatoes can turn into whatever texture or taste you like, they are a good option for those who want to experiment.
It's simple to break or crush them into smaller pieces to achieve a more uniform texture.
Furthermore, you have a great freedom to experiment with the flavors by adding your own seasonings. Similar to stewed tomatoes, you must season the whole tomatoes for them to be a replacement. For an extra finishing touch, add a tiny bit of diced bell pepper and onion to make these tomatoes taste better than strewed tomatoes.
Takeaway
All the provided stewed tomato substitutes are very accessible and easy to find, even in your nearest market.
We hope the list above will help you find the best alternative to use when you run out of stewed tomatoes for your next dish.
Print
5 Best Substitutes for Stewed Tomatoes
Check out these great substitutes for Stewed Tomatoes that have been shared on Pinterest.
Instructions
Click on each link above to view the pin.
Learn more about the ingredient.
Purchase the ingredient.
Add substitute to your recipe =)
Keywords: Best Substitutes for Stewed Tomatoes
Hi, I'm Linda thanks for stopping by! We're so happy you're here. If you're a foodie and love to cook from home - you're in the right place..
LEARN MORE
Join the mailing list and receive our free newsletter!
Recipe Marker provides you with the best information about home cooking tips, recipes, ingredient substitutes and more. Check out our blog to see the latest articles.