6 Best Substitutes for Navy Beans (Updated 2023)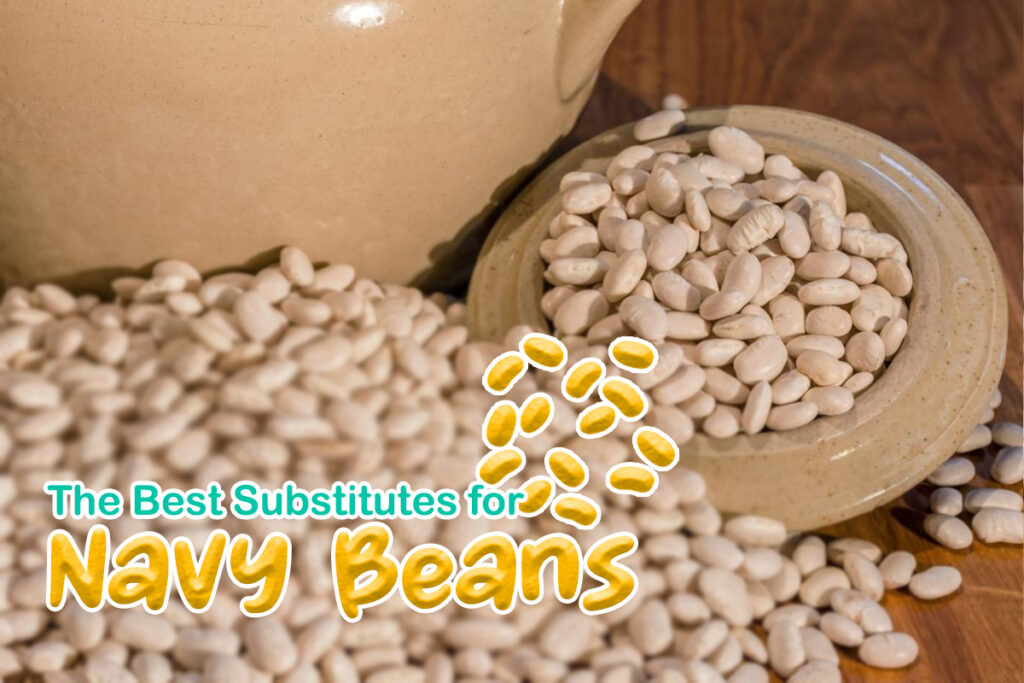 Are you looking for some great substitutes for Navy beans? Stick around as we share some alternatives you can use for cooking.
Navy beans are one of the more commonly known varieties of white beans out there.
These small, white-colored beans have a lush and velvety texture that makes for a creamy and somewhat nutty flavor profile.
These also absorb the flavors they are cooked with, resulting in a flavorful meal.
Versatile, delectable, and uber-healthy, these make for a satisfying and comforting meal.
The only problem is that you may need to find substitutes for navy beans in a pinch when you don't have these on hand.
We've rounded up some of the best options out there. Check these out.
Best Substitute for Navy Beans
1. Great Northern Beans
Great Northern Beans are larger compared to Navy beans.
However, their flavor profile is very similar to Navy beans since they also have a light yet nutty flavor. Because of this, these are considered mild and can absorb a lot of flavors as well.
The only difference that you may want to consider is its texture.
While Navy beans can be on the softer side, Great Northern beans have a firmer feel with a somewhat grainier texture inside. This makes it ideal for those who aren't exactly fans of mushy beans.
2. Butter Beans
Another type of white beans that's commonly accessible on the market is no other than butter beans.
These are called such primarily because they have a rich buttery flavor that just stands out.
It even tastes a bit creamy and velvety, so close to the flavor profile of Navy beans.
Butter beans are also known as baby Lima beans. These are on the smaller side, but they are no less smooth and creamy than Navy beans.
In addition to these, butter beans are somewhat nutty as well and their mild, nutty taste makes them a versatile addition to just about any dish.
Butter beans are on the starchier side, so these are great for when you're making soups and stews. These lend creaminess from the starch they release, adding richness to the dish.
3. Cannellini Beans
The largest kind of white beans that you'll ever come across is no other than cannellini beans.
With their kidney-shaped look, these are also known as white kidney beans. Unlike Navy beans, these are not soft and creamy. Instead, they take on a fluffier texture.
These are also great substitutes for Navy beans thanks to their nutty flavor. Although these are nutty, these beans also have an earthier taste to them.
These are more robust and meatier as well, with a tenderness that's perfectly balanced since they retain their shape and firmness at the same time.
While you can use a 1:1 ratio of Cannellini beans for Navy beans, it's best to soak these overnight or even before cooking for a few hours.
This helps soften these up and speed up the cooking time needed. Plus, these take away some of the indigestible sugars that cause gas or flatulence.
4. Flageolet Beans
Another type of bean you may want to explore when it comes to replacing Navy beans is Flageolets.
These are similar to Navy beans not only in appearance but also in size and color. At times, however, these may have a pale green color.
These are on the tender side and bring creaminess to your meal while holding their shape.
These have a mild, delicate taste, which is why it's loved by many. It is even typical of French dishes, such as cassoulet-type of meals.
5. Pinto Beans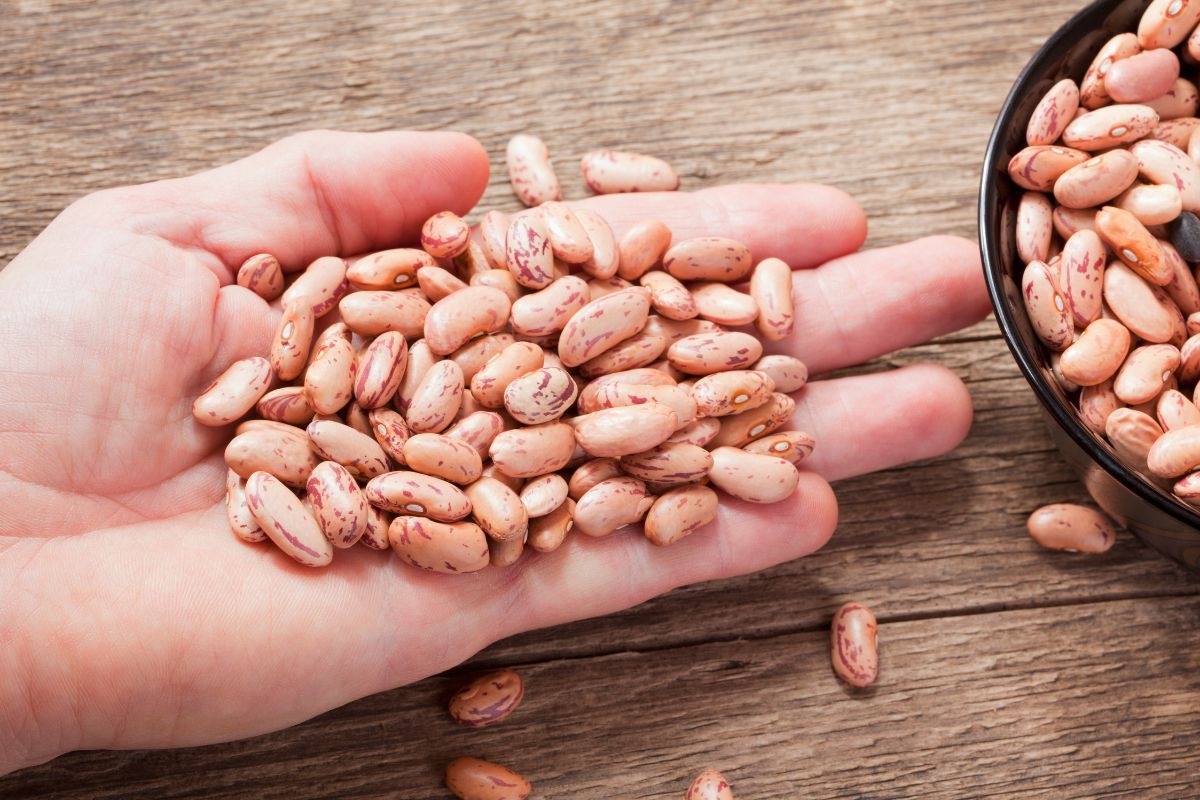 Both Pinto beans and Navy beans come from the same family.
Both of their textures are soft and silky, which may be why Pinto beans could be a good substitute for Navy beans in this regard.
They can also absorb the flavors they are cooked with and have an earthy taste.
Pinto beans, however, have a stronger and more robust flavor profile. It tends to be meatier as well, with the bean flavor peeking through.
If you are using this, it's recommended to use a slightly smaller amount of pinto beans to replace Navy beans to get a more balanced and nuanced taste.
6. Kidney Beans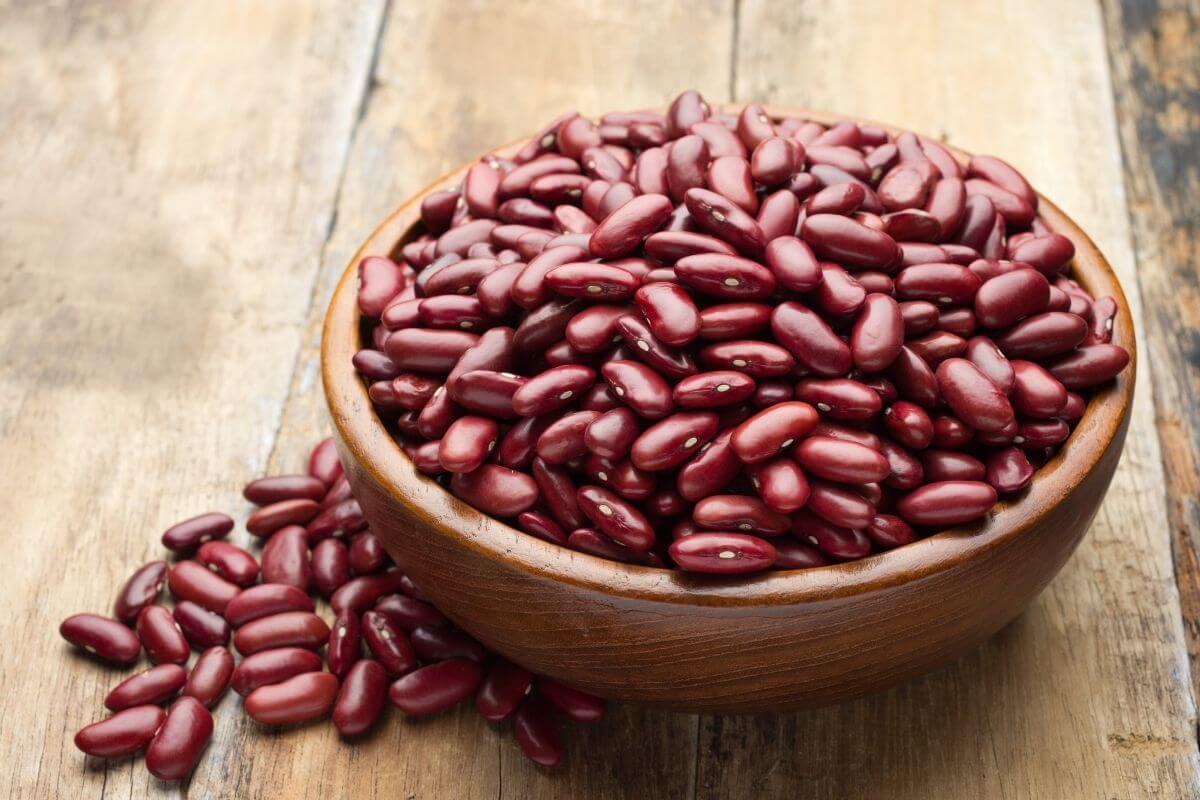 Red Kidney beans are a staple in different pantries so you may have this.
While the colors may be wholly different from one another, with Kidney beans being red and Navy beans being white, these have a similar texture to one.
Kidney beans impart a rich and creamy texture when cooked, with their interior being equally soft and velvety to the taste.
There are even hints of sweetness that help make your dish more balanced.
Conclusion
Finding the best substitutes for Navy beans can be challenging. With numerous options on the market, however, these bean varieties can work just as well, ensuring you can easily replace and even interchange these in recipes you come across with ease.
Print
6 Best Substitutes for Navy Beans
Check out these great substitutes for Navy Beans that have been shared on Pinterest.
Author:
Prep Time:

5 minutes

Cook Time:

10 minutes

Total Time:

15 minutes

Yield:

1 serving

Category:

Substitutes

Method:

Cooking

Cuisine:

Substitutes
Instructions
Click on each link above to view the pin.
Learn more about the ingredient.
Purchase the ingredient.
Add a substitute to your recipe =)
Nutrition
Serving Size:

1 serving

Calories:

110

Sugar:

1 g

Sodium:

2290 mg

Fat:

0.5 g

Saturated Fat:

0 g

Unsaturated Fat:

0 g

Trans Fat:

0 g

Carbohydrates:

20 g

Fiber:

7 g

Protein:

7 g

Cholesterol:

0 mg
Keywords: Best Substitutes for Navy Beans
Hi, I'm Linda thanks for stopping by! We're so happy you're here. If you're a foodie and love to cook from home - you're in the right place..
LEARN MORE
Join the mailing list and receive our free newsletter!
Recipe Marker provides you with the best information about home cooking tips, recipes, ingredient substitutes and more. Check out our blog to see the latest articles.