9 Best Substitutes for Anchovies (Updated 2023)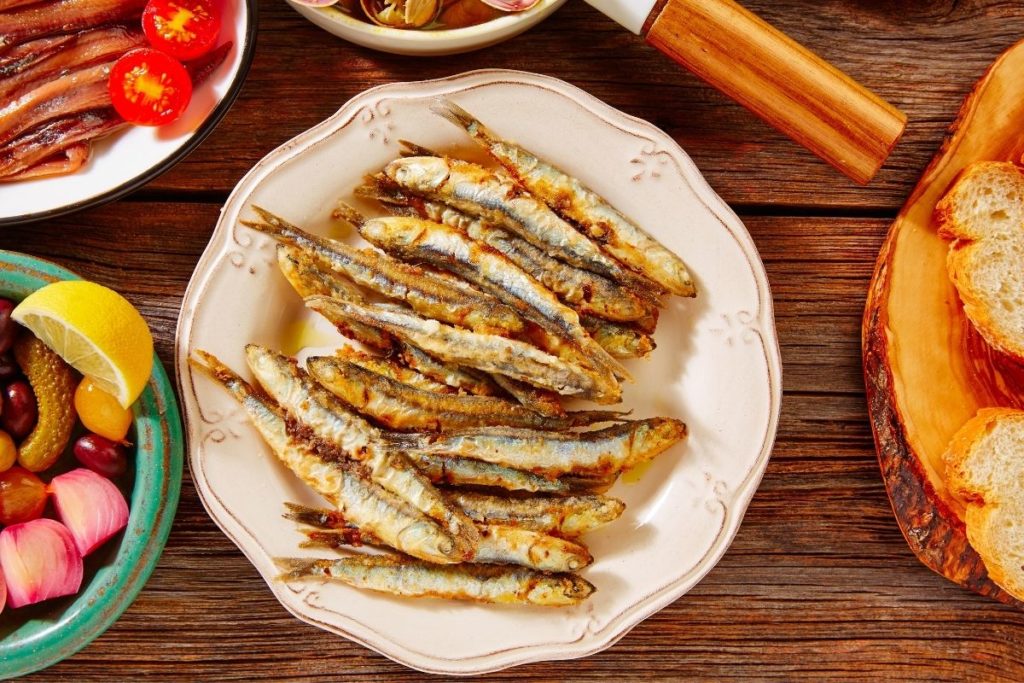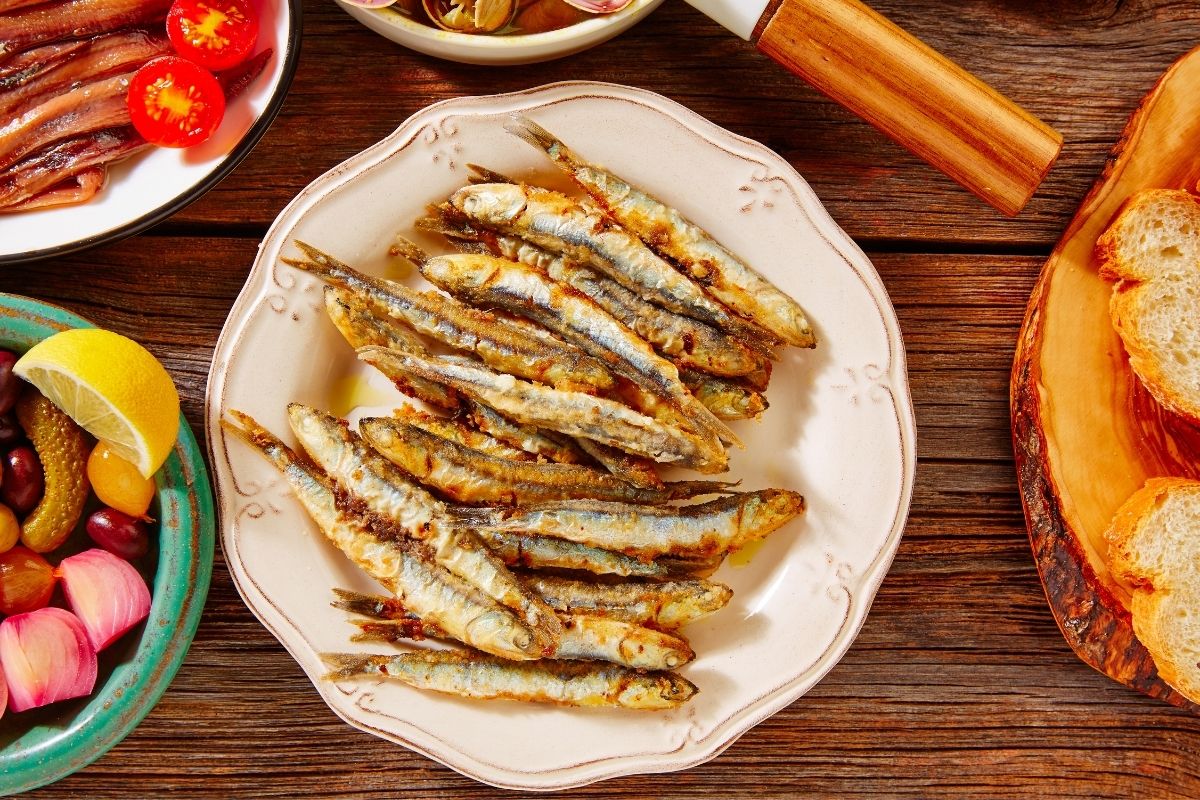 Are you looking for a good substitute for anchovies? This article will provide you with the answer. Check out the ingredients given below and learn how to use them to make your dishes delicious.
Anchovies are most often added to recipes to create saltiness. You can find them in salads, on pizza, in salad dressings, and more.
They are one of the most popular kinds of fish readily available in grocery stores.
Best Substitutes for Anchovies
1. Soy Sauce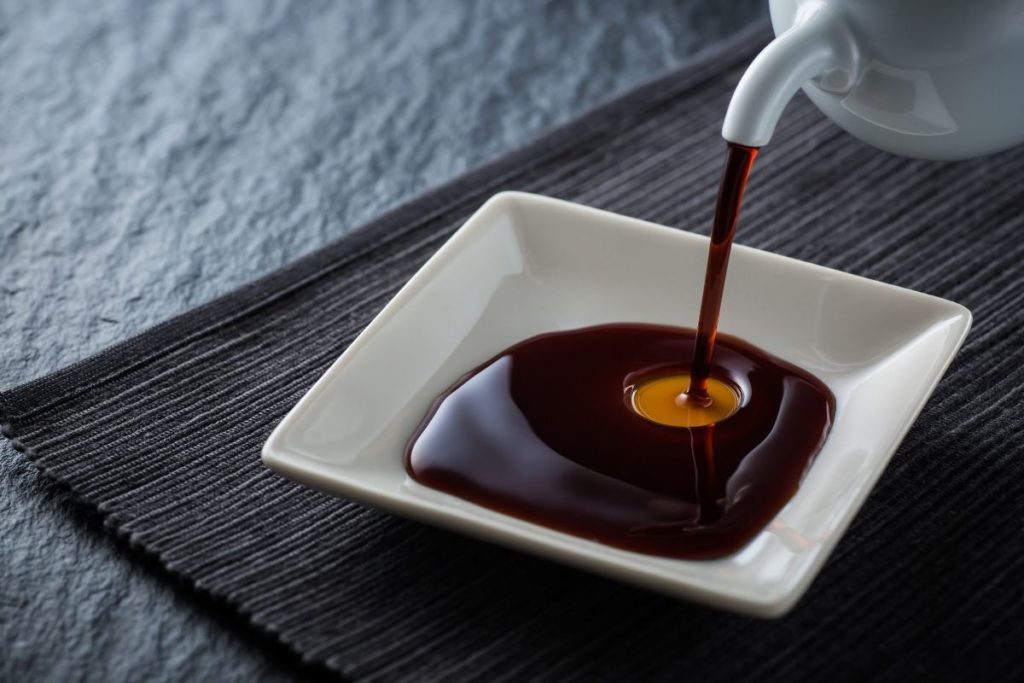 You probably have a stock of soy sauce on hand. It can act as an alternative if you do not have anchovies. Soy sauce is a basic ingredient commonly used in many dishes and is usually found in every kitchen.
Adding some to your recipe will offer the saltiness anchovies contribute. Plus, it will substitute a little bit of the protein.
2. Shrimp Paste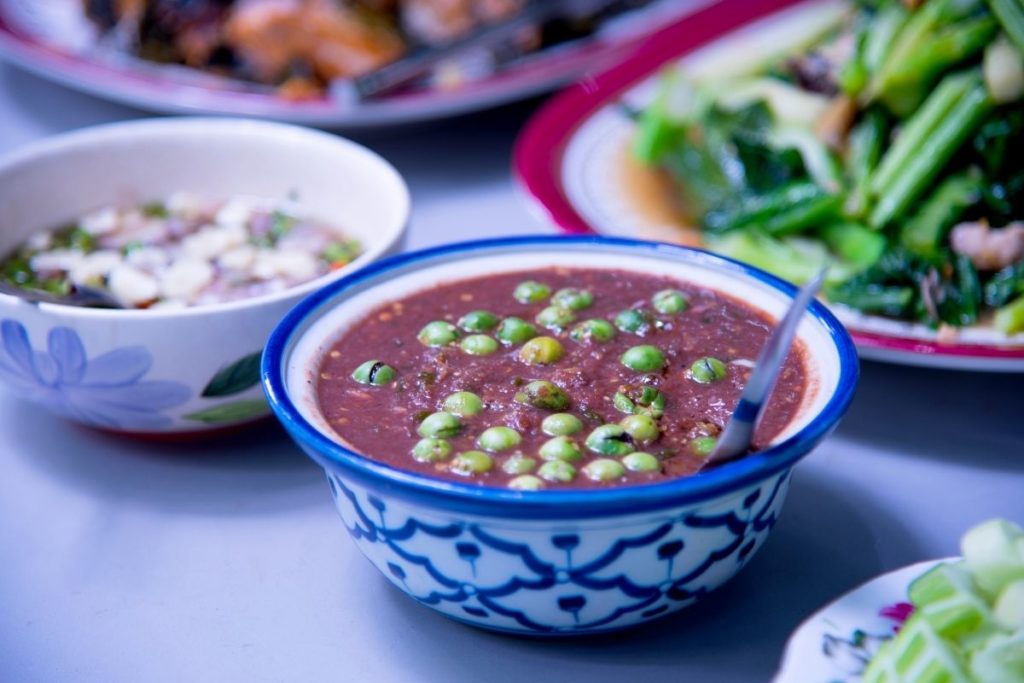 Another great anchovy alternative for your recipe is shrimp paste. This paste comes from fermented ground shrimp mixed with salt and is common in many Asian dishes.
Shrimp paste appears in sauces and curries, and it is responsible for the taste of these dishes. Add it to your recipe in the proportion of half a teaspoon of shrimp paste to half a teaspoon of anchovy to get that unique spice.
You can make the necessary modifications to balance the intense flavor of the shrimp. To make shrimp paste milder, add pureed tomatoes or margarine to the mixture.
3. Worcestershire Sauce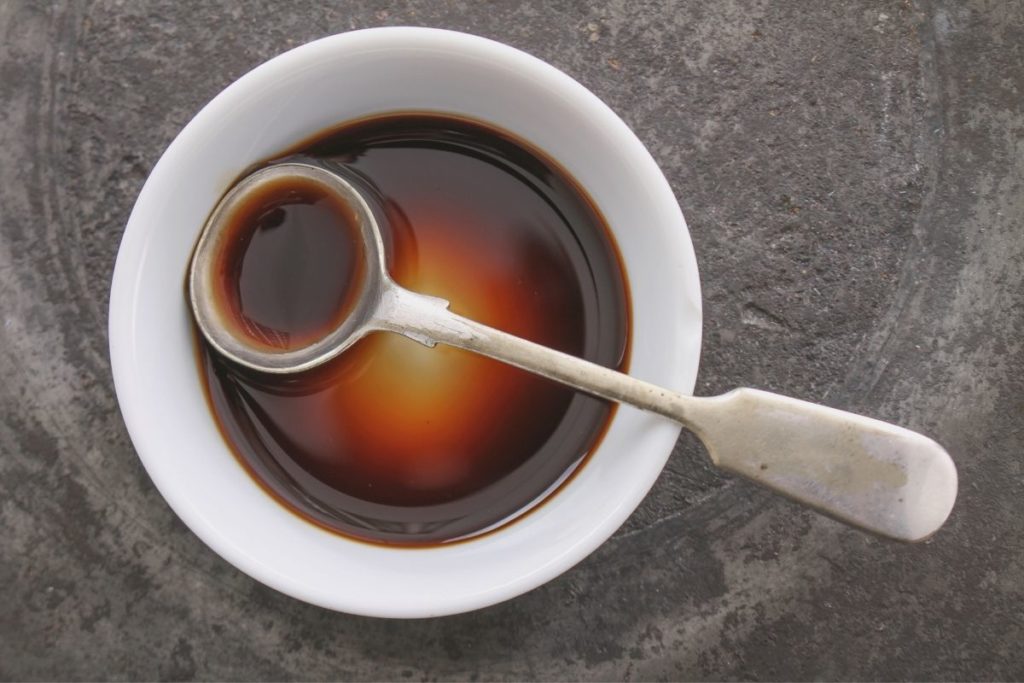 You can put Worcestershire sauce in your recipe instead of anchovies. Since it contains anchovies, this sauce is a suitable replacement. You do not have to be concerned about the flavor variation when you add it to your dish.
Worcestershire sauce can bring out a similar flavor to anchovy paste in recipes that call for it. It is a matured fluid with additional ingredients that do not have a fishy flavor.
4. Kalamata Olives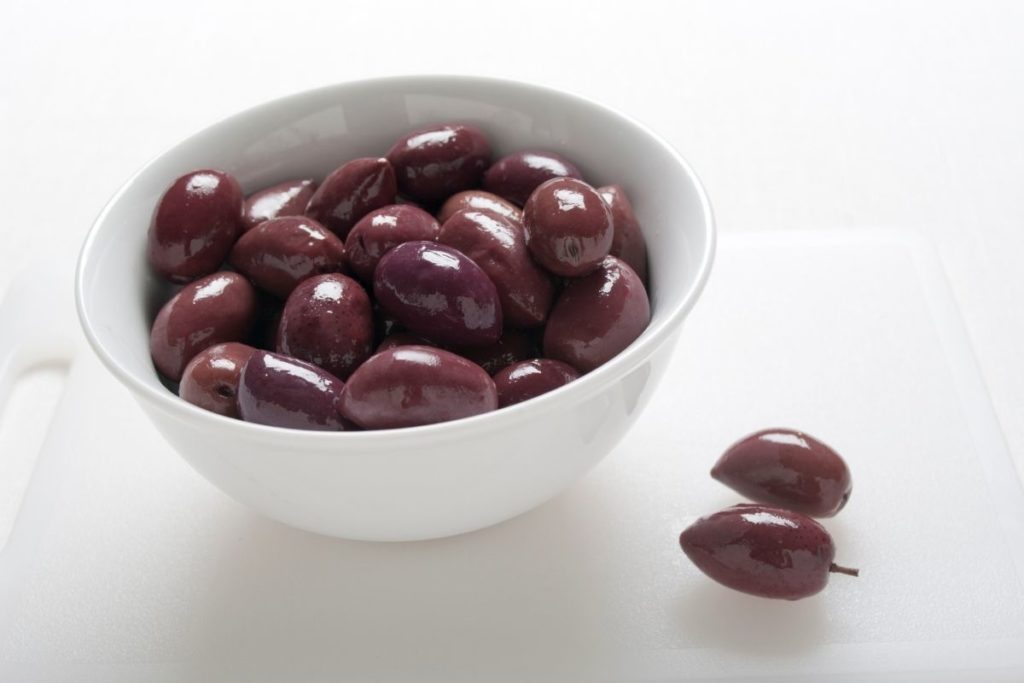 Are you looking for a vegan alternative? Kalamata olives make a perfect vegan alternative to anchovies. This replacement gives a sweet and fruity taste. When combined with spices, they add a lot of texture to your dish.
They pair well with vegetables and other fresh ingredients in salads and dressings. To substitute, one tablespoon of anchovy paste is equivalent to one tablespoon of chopped kalamata olives.
5. Umeboshi Paste
Are you familiar with umeboshi paste? The origins of this paste are trace to Japanese cuisine. Because of its salty flavor, it can also stand in for anchovies.
It is also worth noting that umeboshi paste is perfect for vegan and vegetarian recipes. And it will match nicely with salad dressing.
6. Seaweed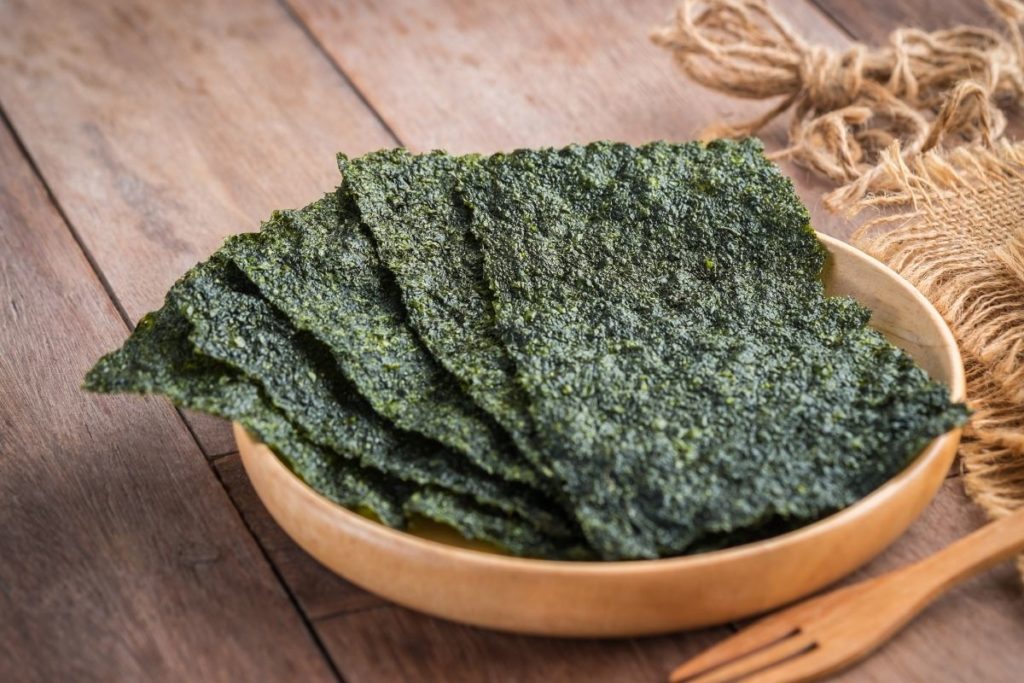 Are you making a vegetarian recipe? Then, seaweed is a fantastic choice for you. This ingredient is a mineral-rich food that can substitute anchovies.
The seaweed carries an identical taste to anchovies. Plus, it is very healthy.
7. Asian Fish Sauce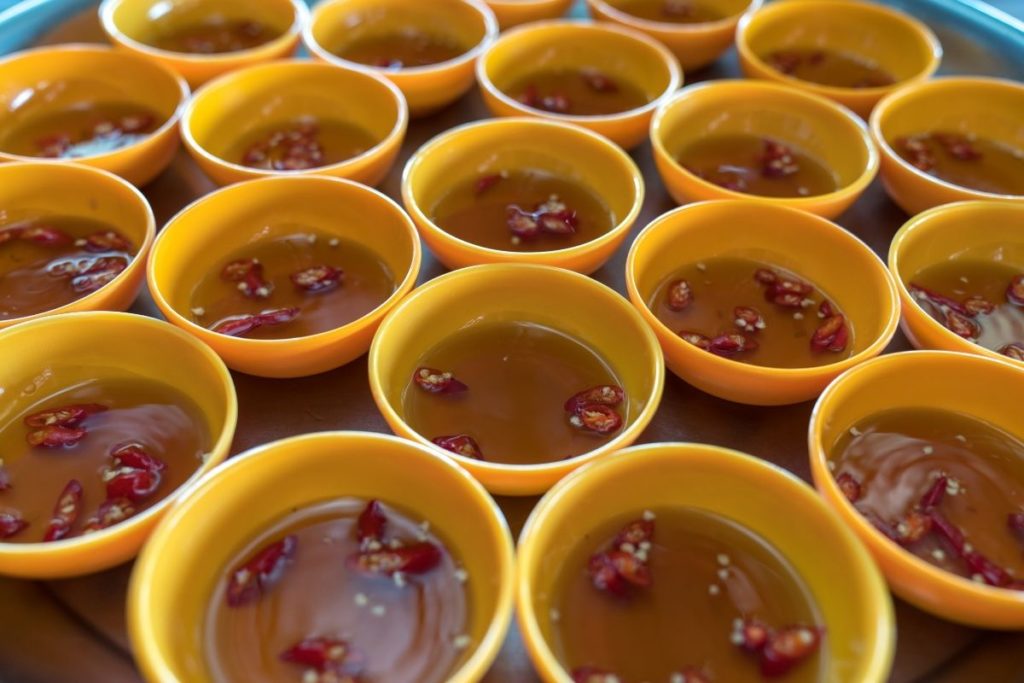 Asian fish sauce is close to anchovies because of its pungent flavor that provides fragrance to your dish.
It is ideal for soups, stocks, and stews, as well as Caesar salad. You can get this item with no difficulties from most stores.
8. Miso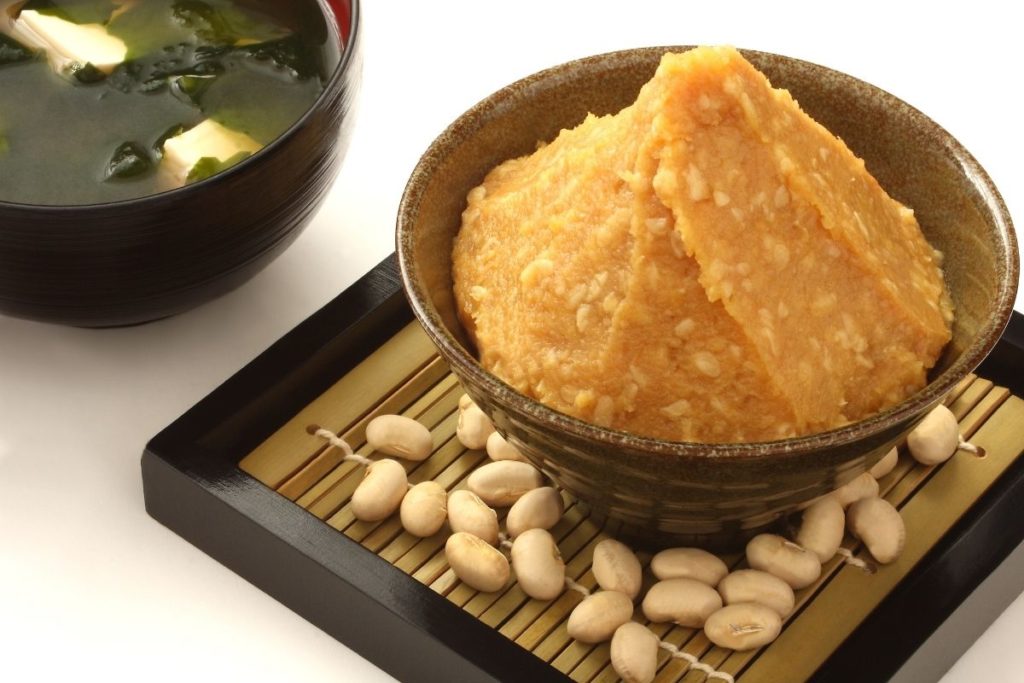 Miso is another anchovy alternative for salad dressings, sauces, and soups. You can use it in long-cooking dishes.
However, be careful not to boil or overheat miso to avoid destroying its active bacteria and reducing its health benefits.
9. Capers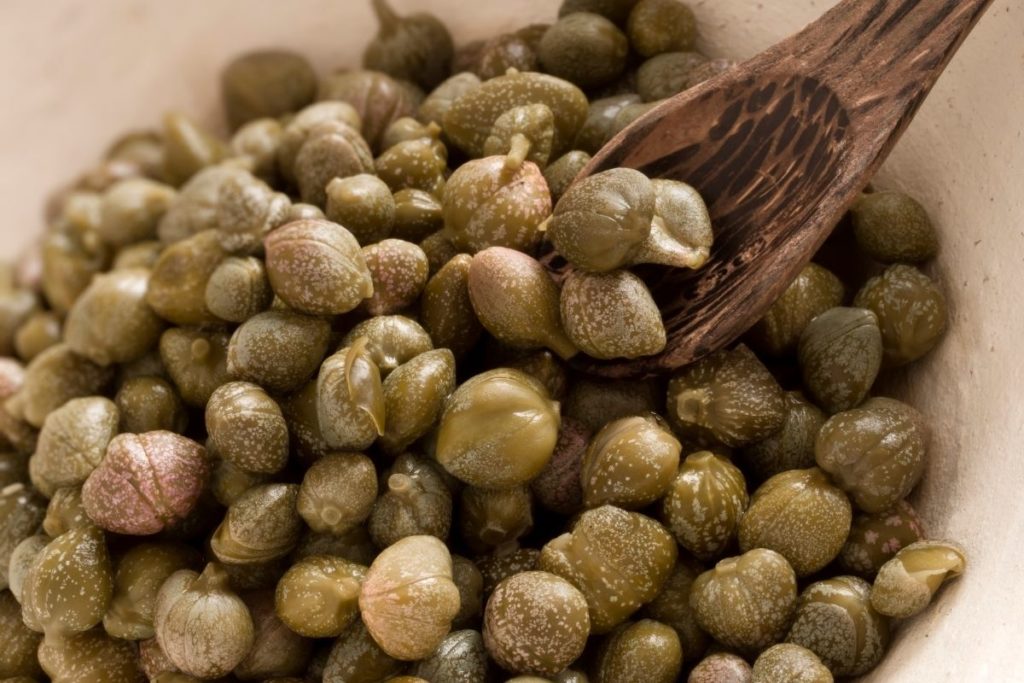 Last on our list we have capers. They are a good choice because they offer a solid flavor that is not overpowering, unlike other substitute options. You can commonly find them used in sauces and fish dishes.
Capers are pea-sized buds usually available and stored in salt and vinegar. They are comparable with anchovies and will fit well in your dish.
To use them as a replacement, use 1/2 tablespoon of capers for every 1 tablespoon of anchovy paste.
What Are Anchovies?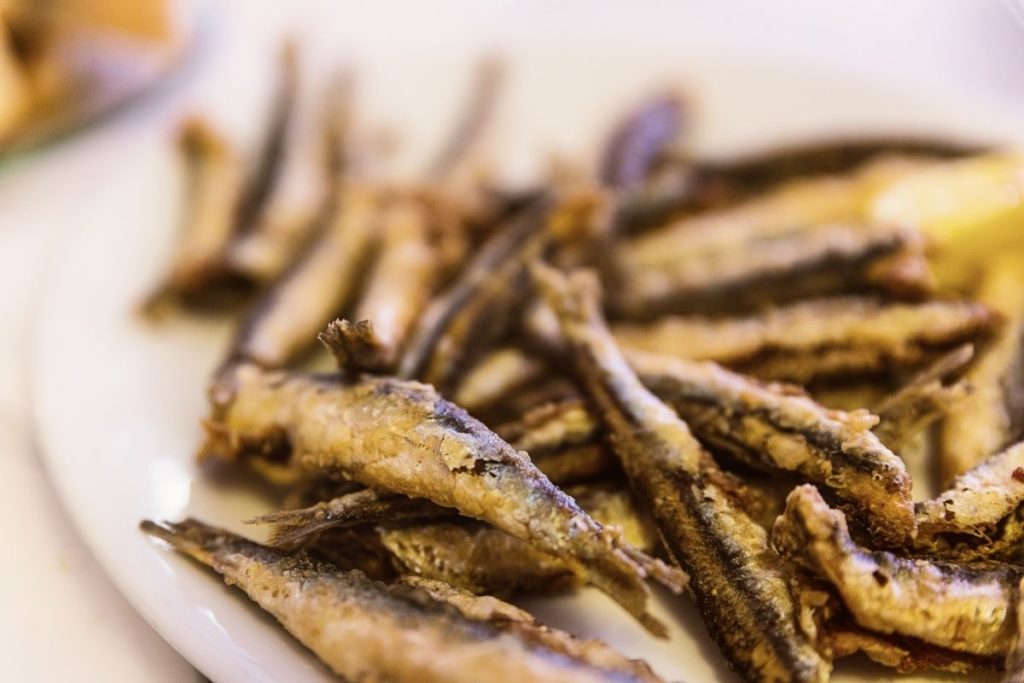 An anchovy is a tiny, slender fish found in the Mediterranean and Black Seas. It is around 6 inches long. Fresh anchovies are available, but you usually find them salted, fresh or dried or preserved in jars or cans.
Anchovies are usually salty, with a pleasant briny taste. You can use them in salads, sauces, dressings, and other dishes, like pizza.
In stores, you can find various versions of this fish, including whole anchovies, fresh or dried, anchovy paste, and canned anchovy fillets.
In Conclusion
This article has shared what there is to know about the best substitutes for anchovies. Note that the secret when choosing the right alternative is to know what the recipe needs.
And of course, take your pick based on your preferences and the people you will share the meal with.
Print
9 Best Substitutes for Anchovies
Check out these great substitutes for Anchovies that have been shared on Pinterest.
Instructions
Click on each link above to view the pin.
Learn more about the ingredient.
Purchase the ingredient.
Add substitute to your recipe =)
Keywords: Best Substitutes for Anchovies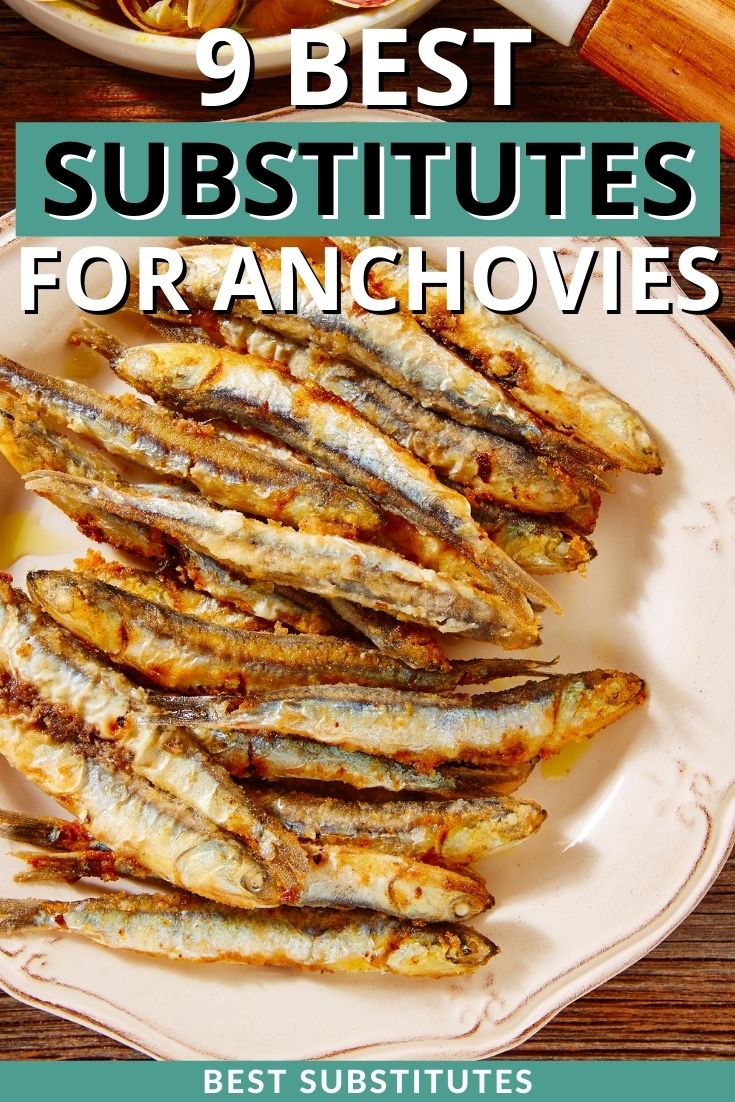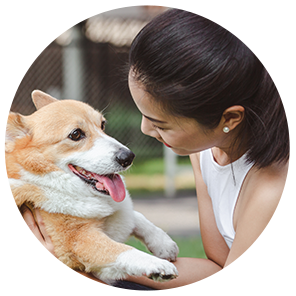 Hi, I'm Linda thanks for stopping by! We're so happy you're here. If you're a foodie and love to cook from home - you're in the right place..
LEARN MORE
Join the mailing list and receive our free newsletter!
Recipe Marker provides you with the best information about home cooking tips, recipes, ingredient substitutes and more. Check out our blog to see the latest articles.