8 Best Onion Powder Substitutes (updated 2023)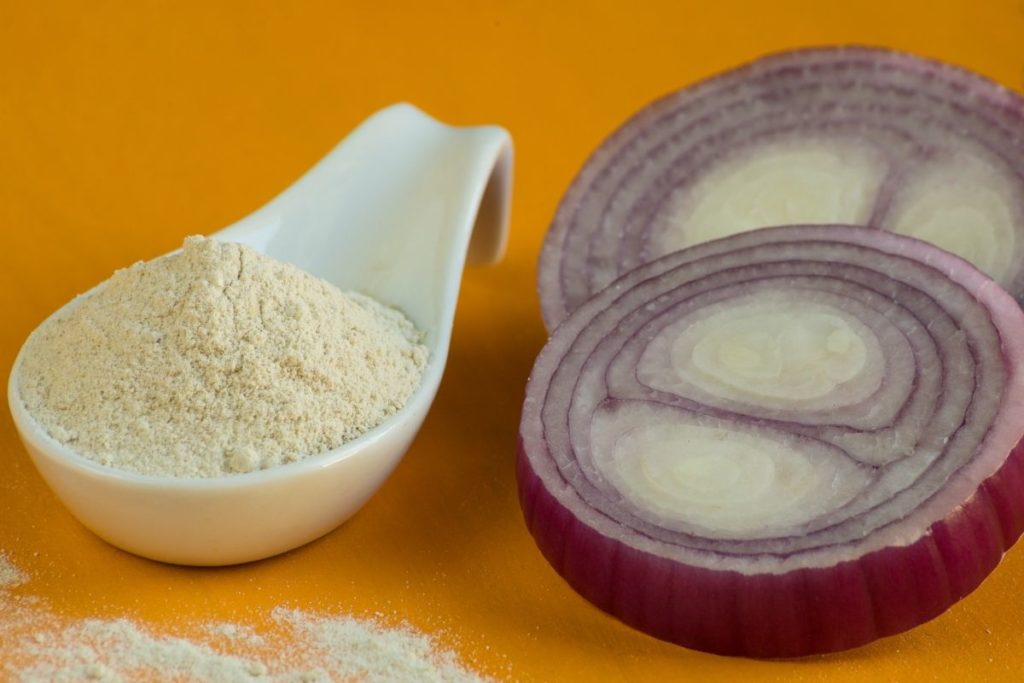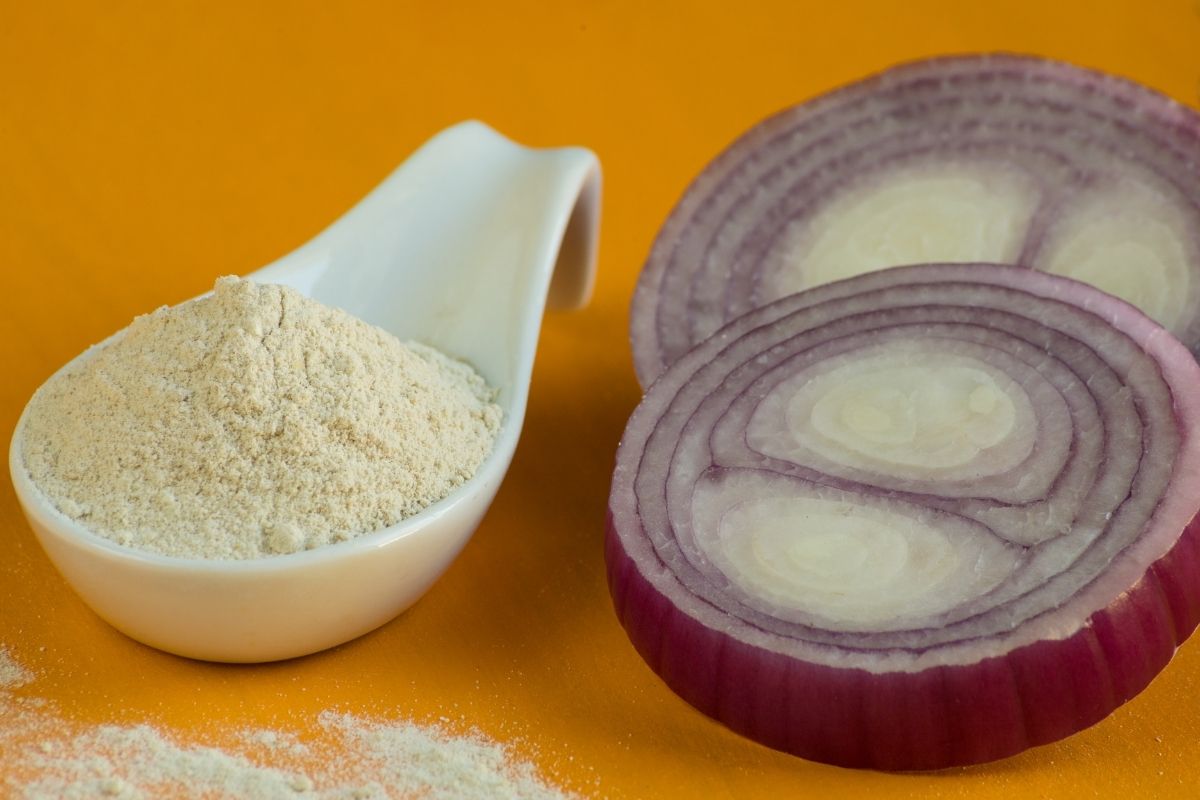 Are you in need of onion powder but you've run out? Don't worry because you can use several other ingredients as onion powder substitutes.
Take a look at the list below to continue making your recipe.
Onion is an important ingredient in many recipes. Using onion powder is a great way to add this flavor to your dishes, plus it has a longer shelf life than fresh onions. You should include it in your kitchen pantry must-haves.
8 Best Onion Powder Substitutes
1. Onion Flakes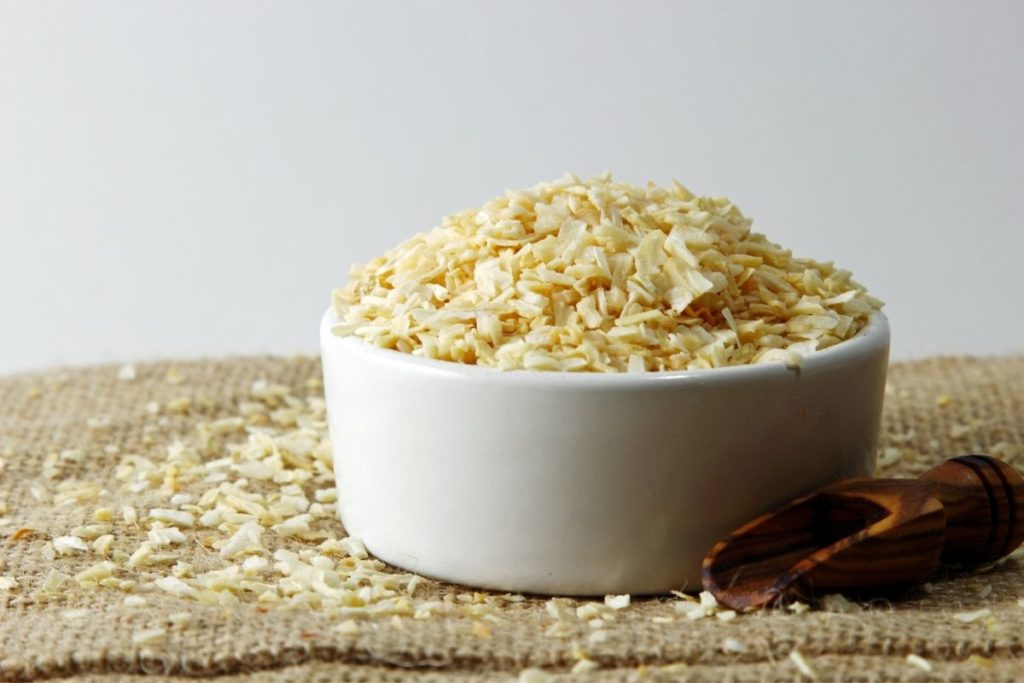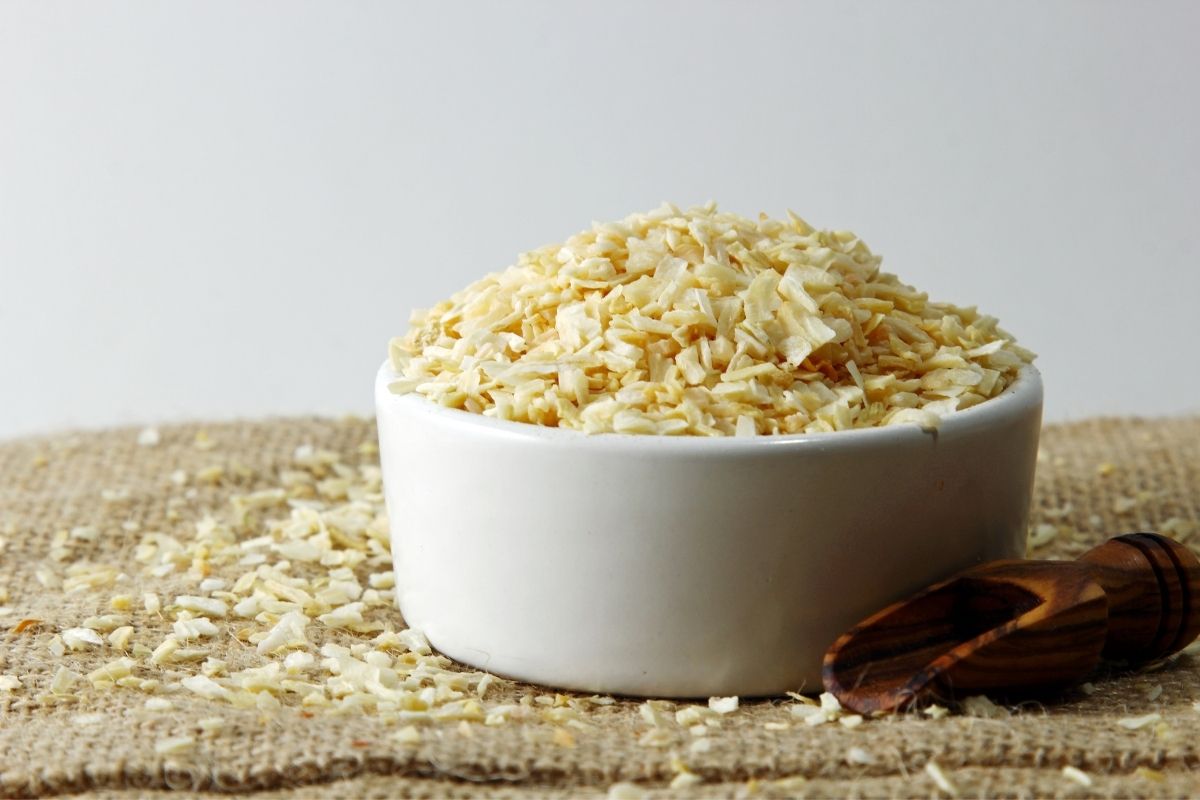 Onion flakes make an excellent substitute for onion powder. Dehydrated onion is used to produce onion flakes, which is exactly what onion powder is made of.
The size of the granules is the only difference between onion flakes and onion powder. In terms of taste, there is actually no distinction at all. Onion flakes are dry, the same as onion powder. As a result, they will not over-moisturize your meal.
When using flakes, you have two options. You can use them whole or grind them into smaller bits in a blender. Put the same quantity of onion flakes as your recipe calls for onion powder.
Because onion powder's primary benefit is not adding onion bits to your recipe, make use of the blender method.
2. Onion Salt
Onion salt is a mixture of onion powder and salt. It works well as an onion powder substitute since it already contains onion powder.
When you use it in a recipe, it will also take the place of salt. You get the benefits of two in one!
Onion salt enhances the flavor of dips, marinades, and rubs. It brings extra moisture to your recipe, and it gives just the proper amount of onion flavor.
When replacing onion salt with onion powder, tweak other salt sources in the recipe to compensate. By adding onion salt in small amounts and tasting after each addition, you can adjust the taste.
You can also add it before any other salt sources. Start with half the amount of onion powder needed in the recipe.
3. Grated Onion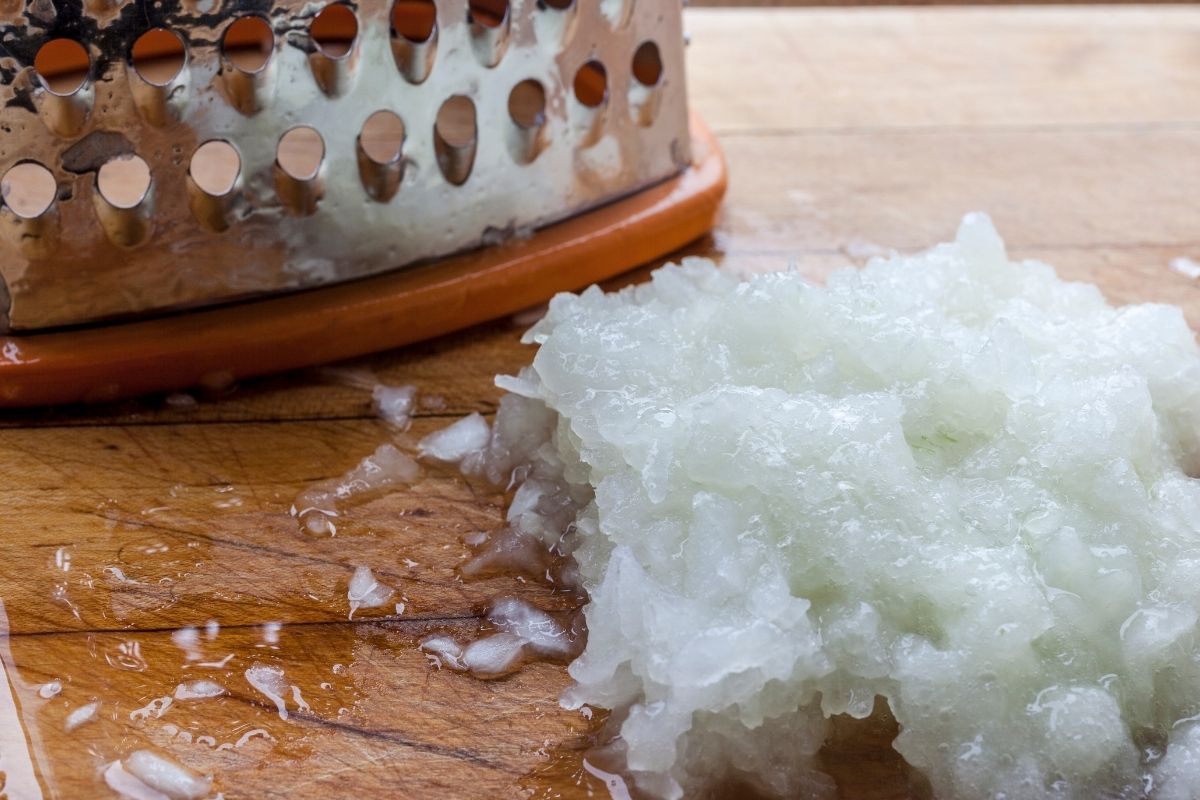 When making curries, dips, sauces, or salsa, you can pick grated onions as a suitable replacement for onion powder.
In fact, if you prepare dishes that ask for water, using grated onions is best because they contain approximately 85 percent water.
Moreover, you can process grated onion to create onion paste and add some water to make onion juice. These two can also serve as onion powder substitutes.
4. Garlic Salt or Garlic Powder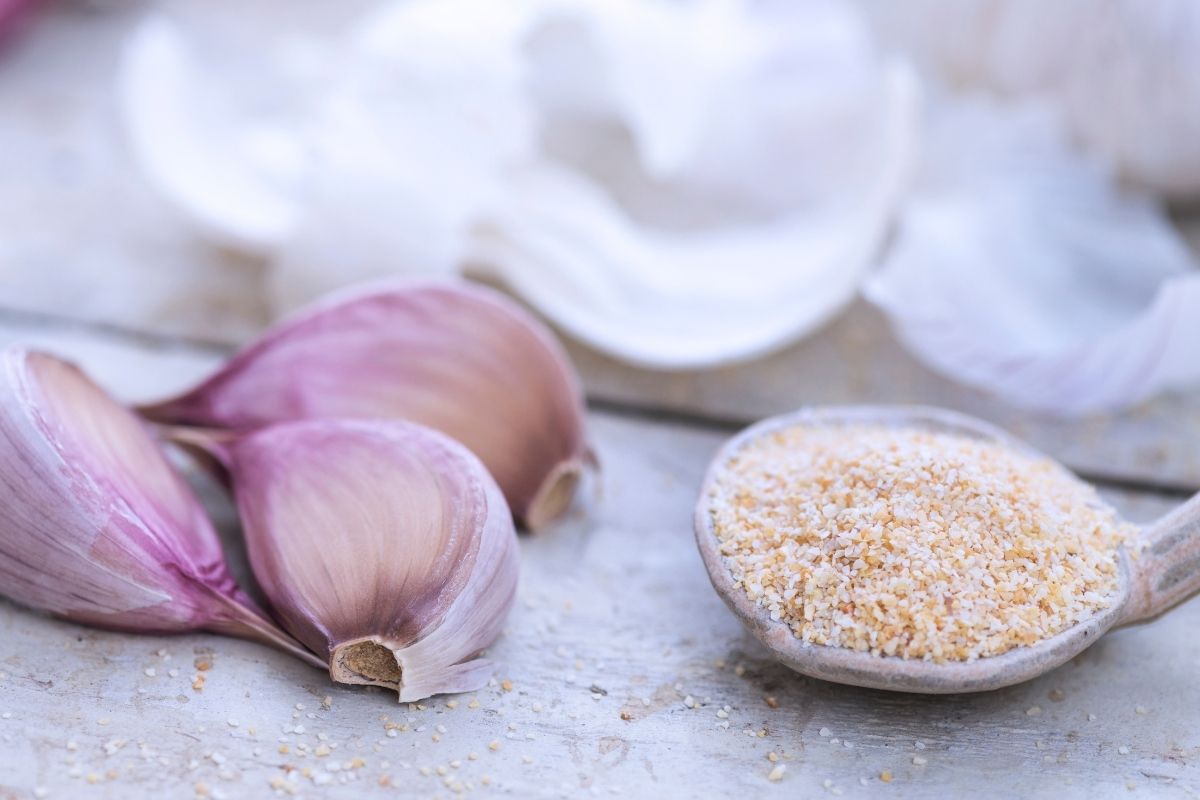 For a spicy taste, garlic salt or garlic powder can substitute with onion powder in marinades or rubs.
Although the flavor may vary, garlic powder has its own distinct flavor that enhances any dish.
5. Scallions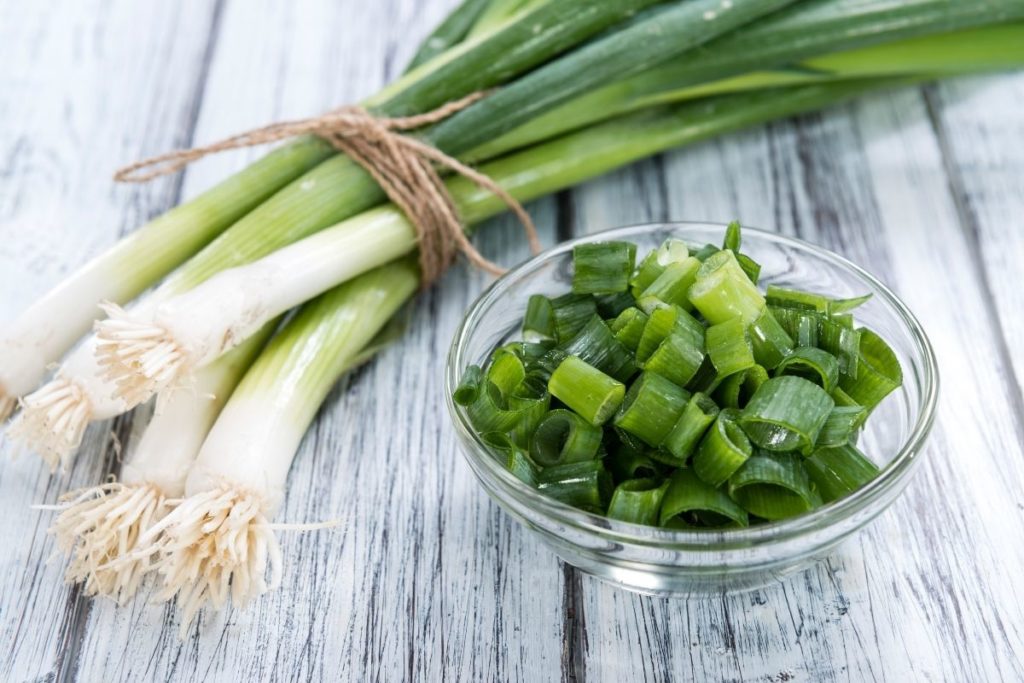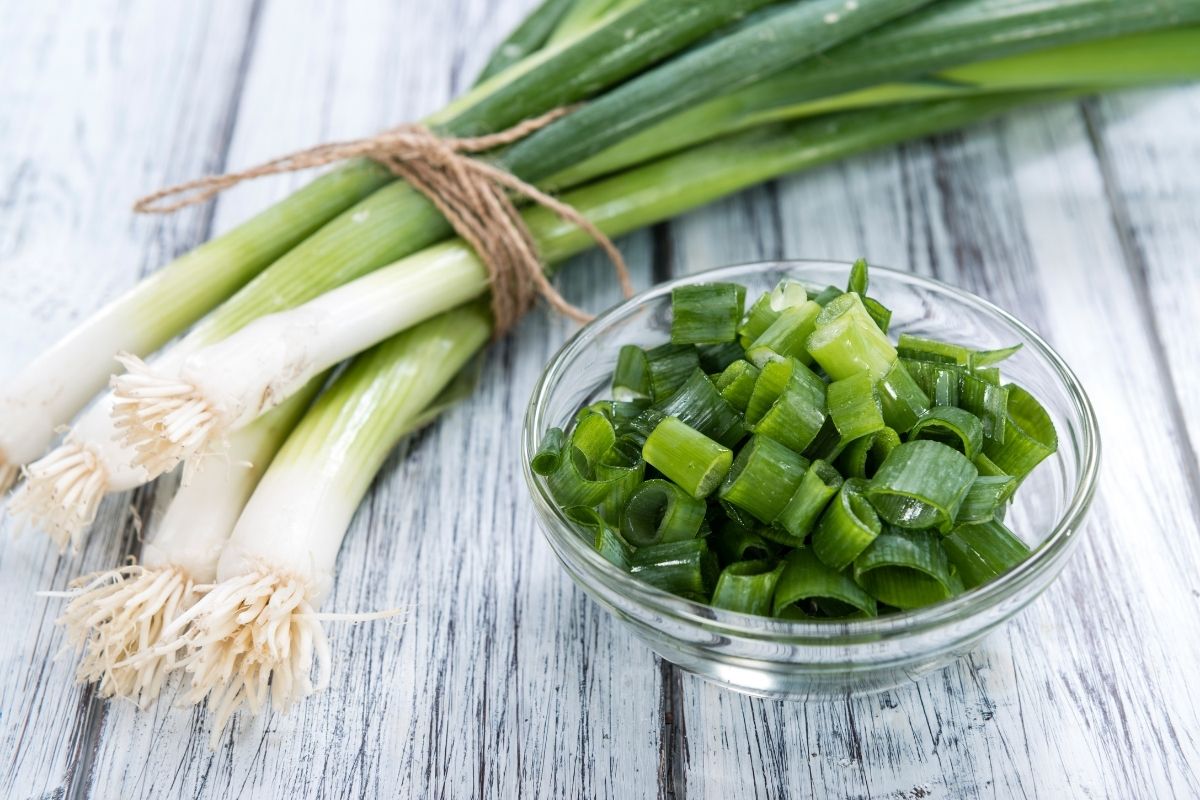 You can use scallions as an excellent alternative to onion powder in salads and Asian dishes. These give your dish a slightly crunchy texture.
6. Shallots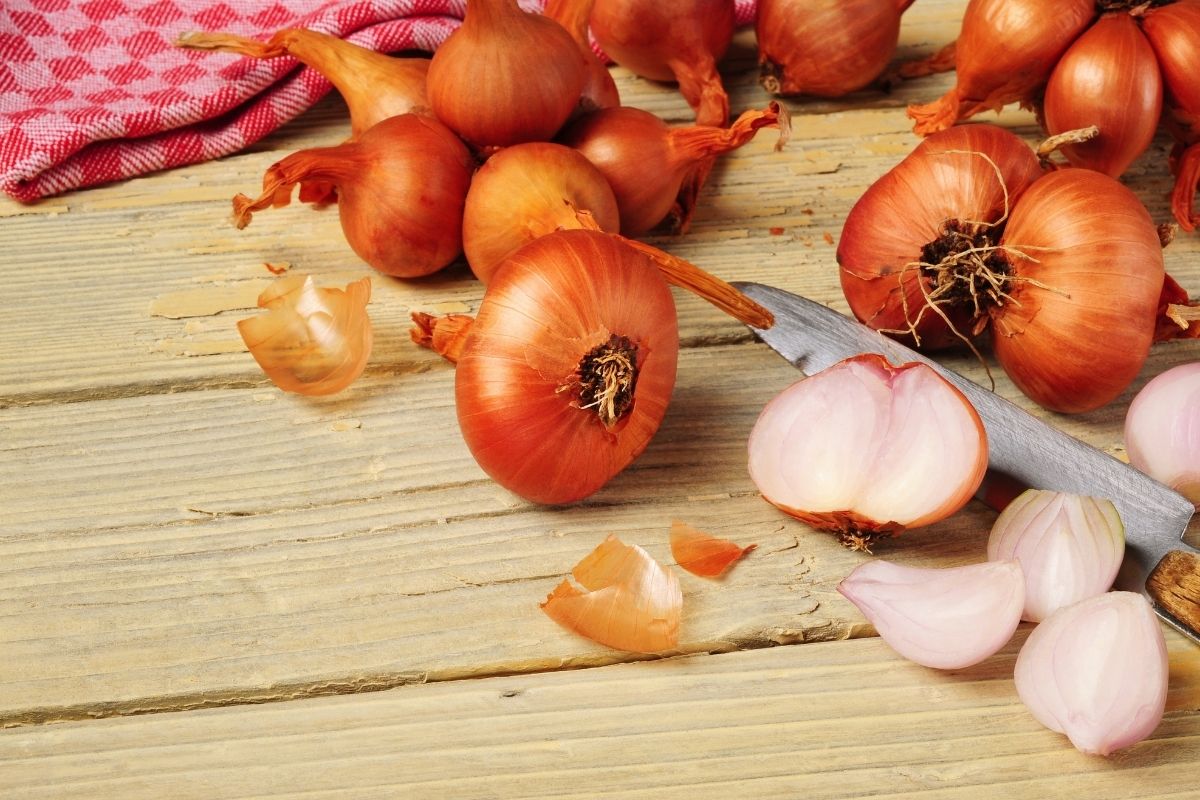 Another ingredient you can use instead of onion powder is shallots.
If you are out of onion powder, you can use shallots to make various dishes.
7. Whole Onion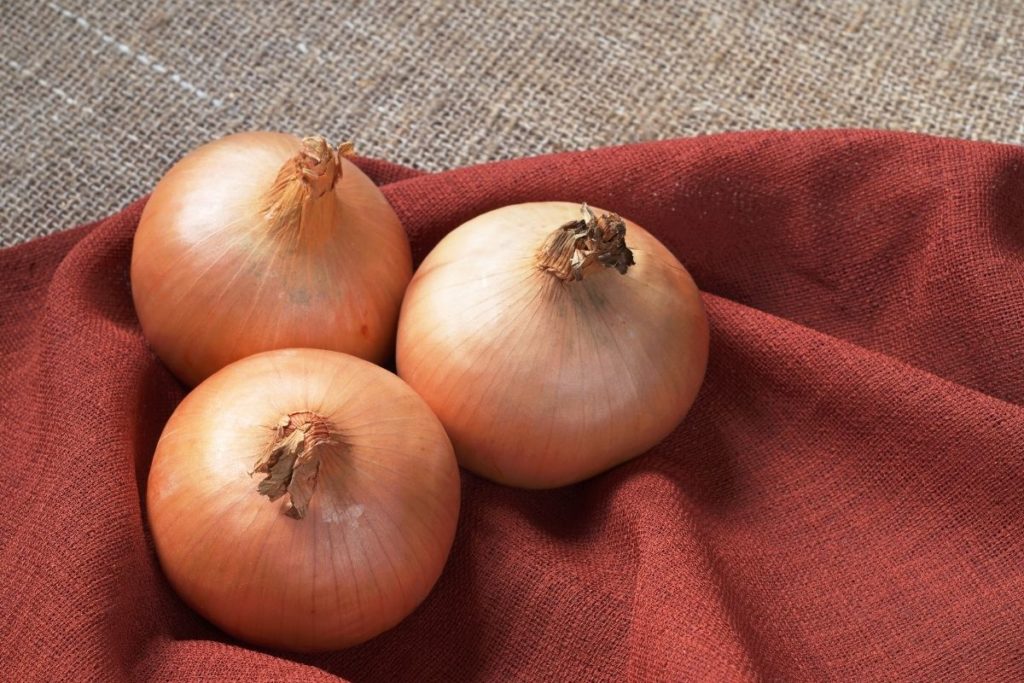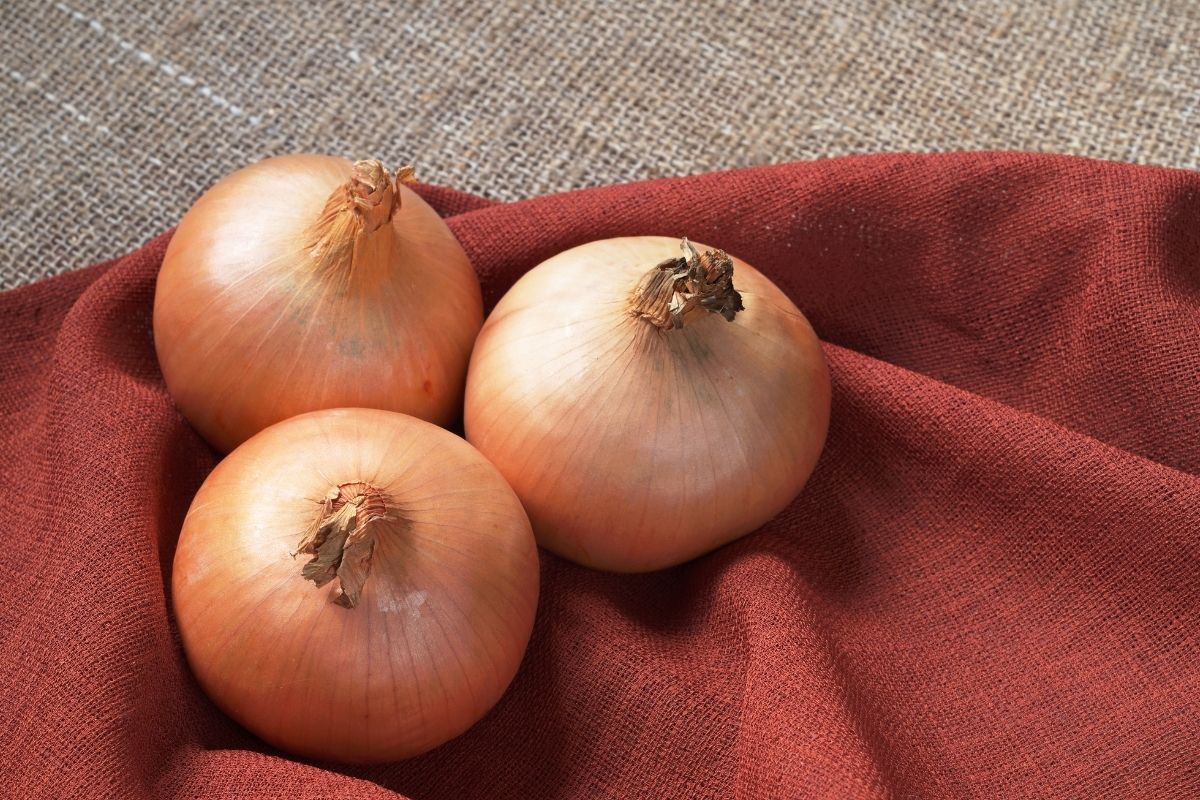 A whole onion can take the place of onion powder in your recipe. Three tablespoons of chopped onions to 1 teaspoon of onion powder are the regular conversion to use for cooking.
You may experience a much stronger flavor when you use raw onions in your dish. To avoid this, you can try the following cooking tips.
Use onions for cooked dishes because the cooking process will mellow the flavor. Choose a sweet onion, such as a Bermuda onion, for casseroles, creams, and curries because it has a milder flavor.
8. Vegetables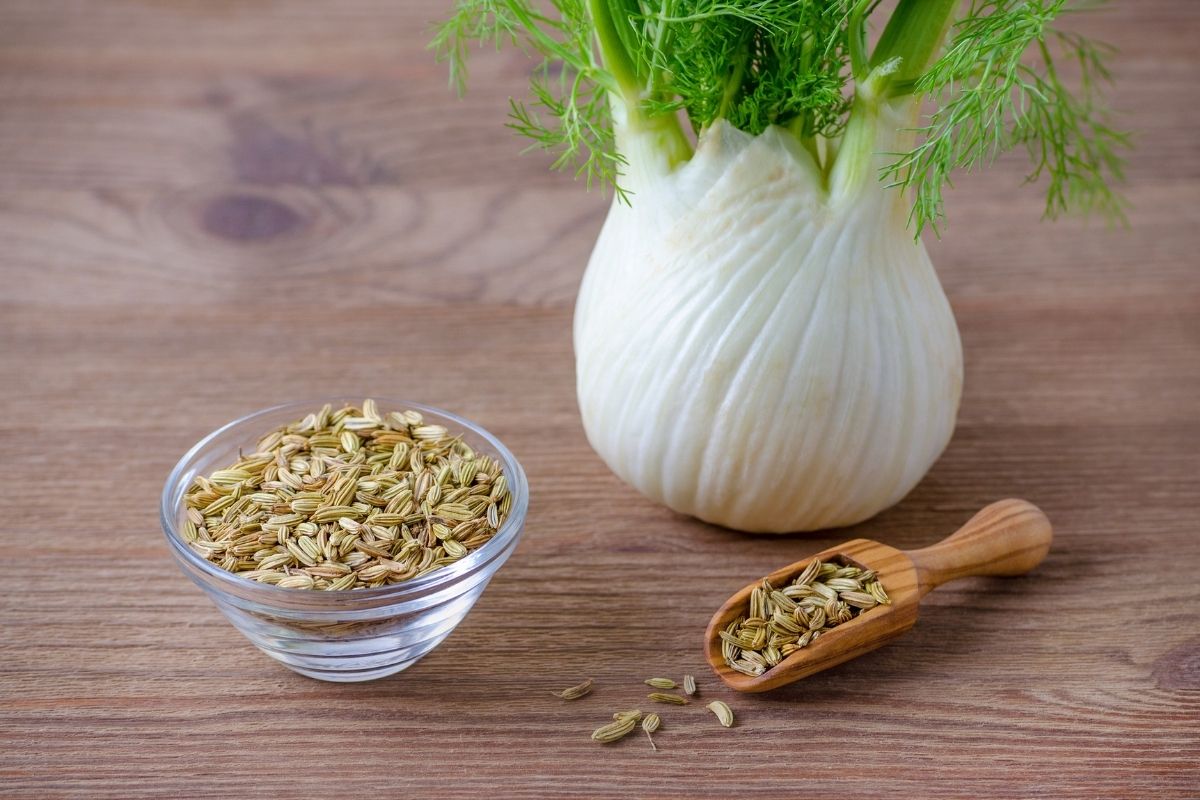 If you do not have any onion-based ingredients on hand, use some celery bulbs or fennel.
They can provide an aromatic taste to your soups, stews, or curries. Aside from serving as excellent onion alternatives, the vegetables also add flavor and texture to your recipe.
What Is Onion Powder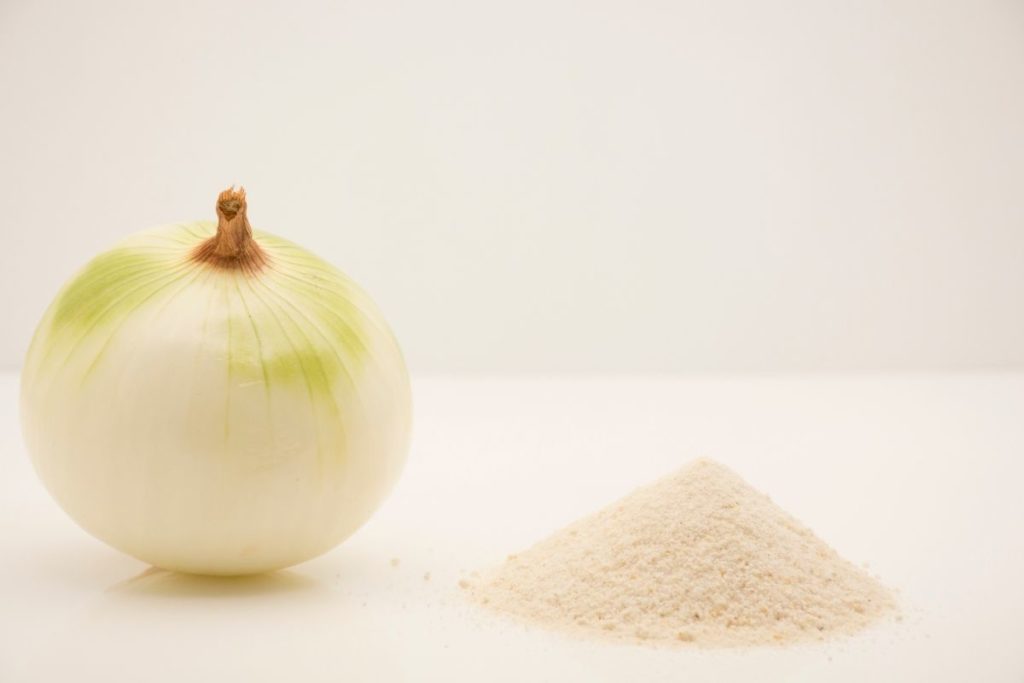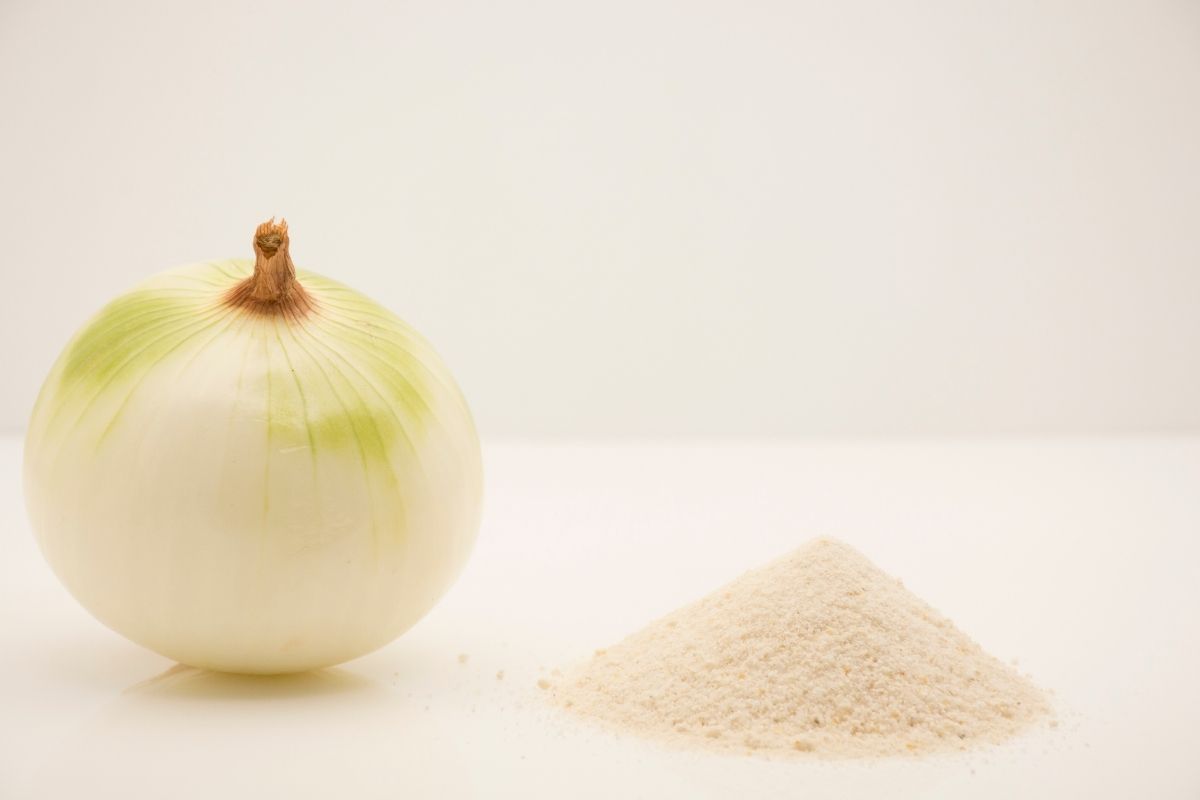 Onion powder is dehydrated, finely ground onions. It is commonly used to season meats before cooking. It can be a seasoning in dips, sauces, and soups as well.
When fresh onions are not available, you can use onion powder in casseroles and other foods requiring onion flavor. Onion powder differs from granulated onion only in its finer ground appearance.
You will not have a hard time finding a place to buy onion powder. It is readily available in any supermarket or grocery store. Just check for it in the spice section.
The Bottom Line
While onion powder is commonly accessible, you can use other ingredients if you run out of it. You can choose any onion powder substitute from the list above to keep cooking your delicious recipes.
Print
8 Best Onion Powder Substitutes
Check out these great substitutes for Onion Powder that have been shared on Pinterest.
Instructions
Click on each link above to view the pin.
Learn more about the ingredient.
Purchase the ingredient.
Add a substitute to your recipe =)
Keywords: Best Onion Powder Substitutes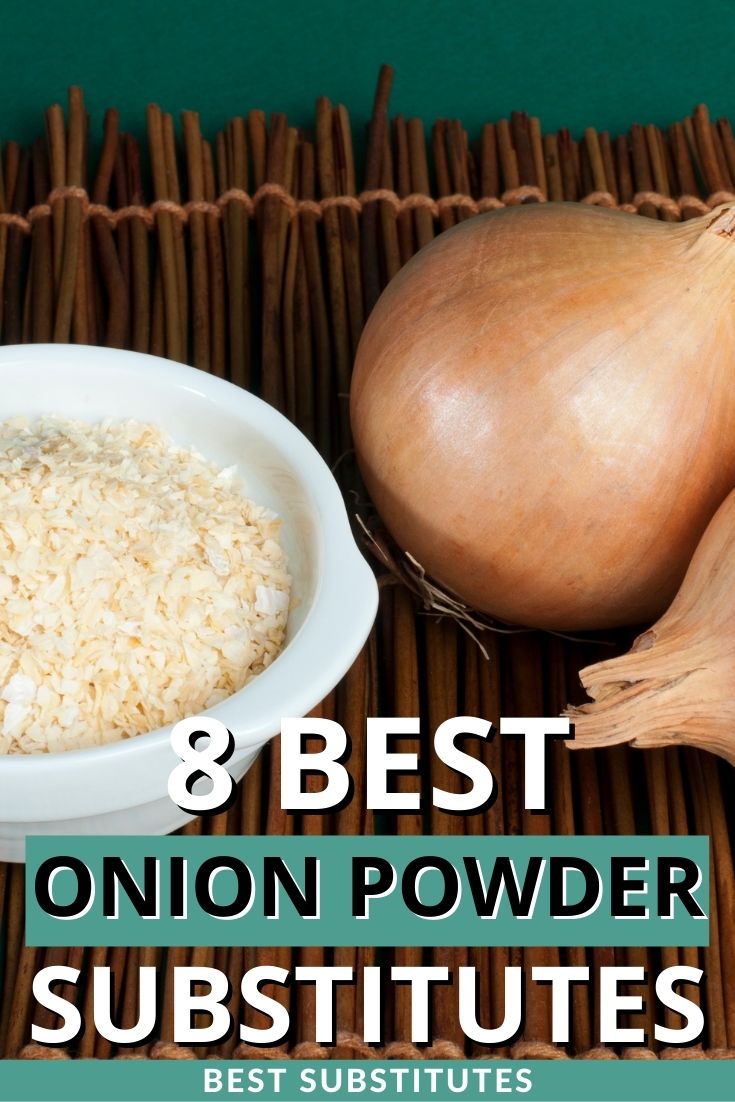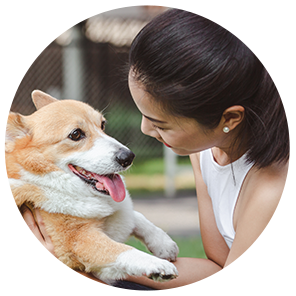 Hi, I'm Linda thanks for stopping by! We're so happy you're here. If you're a foodie and love to cook from home - you're in the right place..
LEARN MORE
Join the mailing list and receive our free newsletter!
Recipe Marker provides you with the best information about home cooking tips, recipes, ingredient substitutes and more. Check out our blog to see the latest articles.