6 Best Substitutes for Milk in Cornbread (Updated 2023)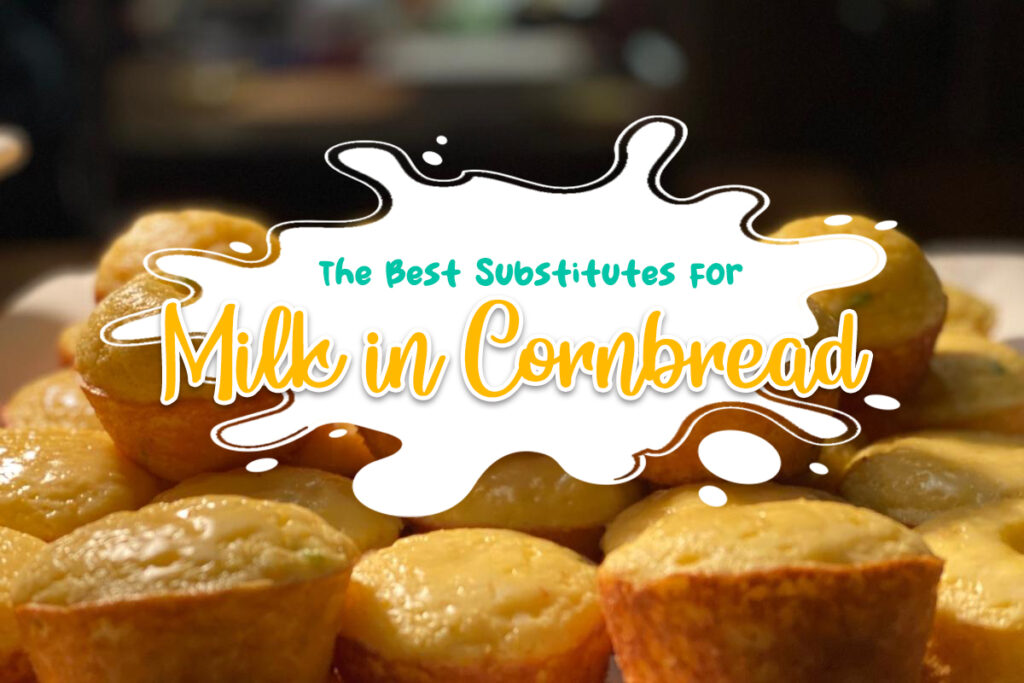 Are you looking for some great substitutes for Milk in Cornbread? You're lucky to land on this article!
Here, we'll be talking about the best substitutes for milk in cornbread and why you should use them. Read on to know more.
Best Substitutes for Milk in Cornbread
1. Evaporated Milk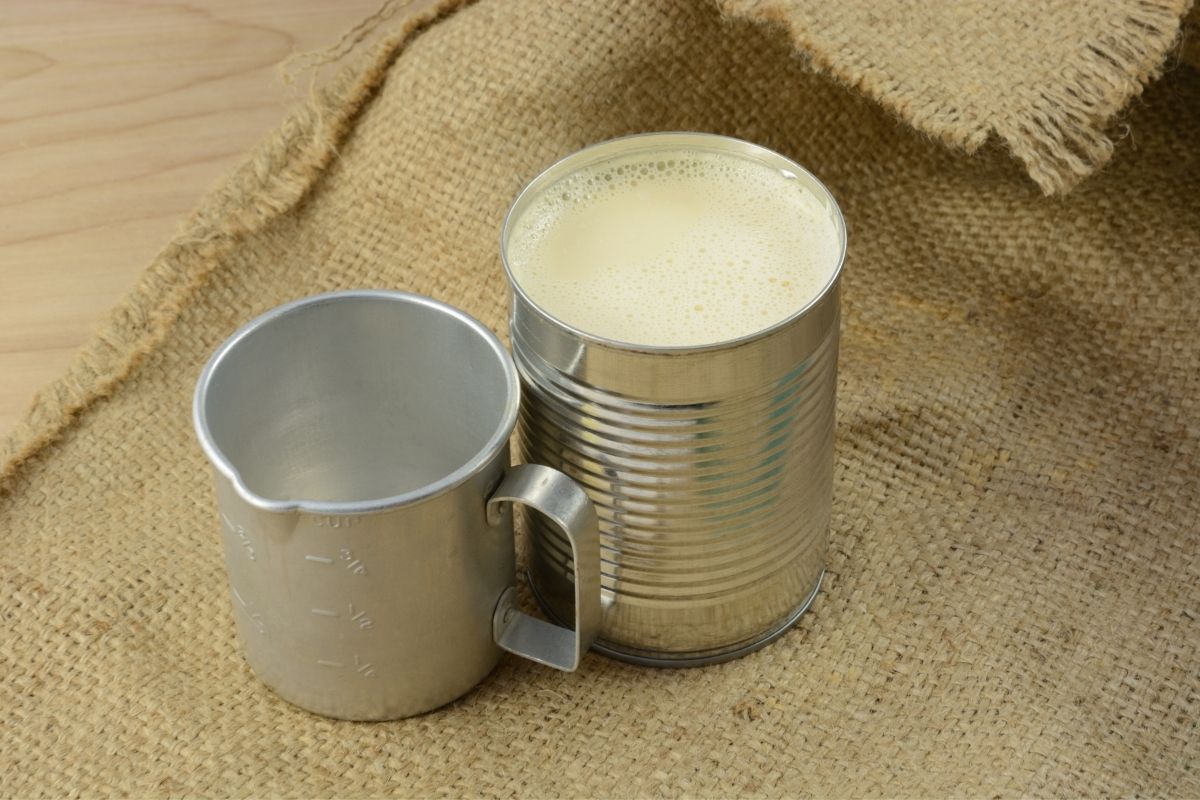 Evaporated milk can stand in for milk in cornbread if you happen to have any on hand. Whole milk has been reduced by around half to create evaporated milk.
Reconstituting the evaporated milk by mixing it with water in a 1:1 ratio is all that's needed to utilize it in a cornbread recipe. After adding the evaporated milk to the other ingredients, the cornbread you prepare will taste the same as, or very comparable to, cornbread made with milk.
A 1:1 substitution of evaporated milk for regular milk is common, however, the resulting cornbread will be somewhat thicker and have a faint caramel flavor because of the extra milk.
Evaporated milk can be diluted with water to prevent this from happening. Instead of using a full cup of milk, use 1 cup of evaporated milk that has been watered down.
2. Buttermilk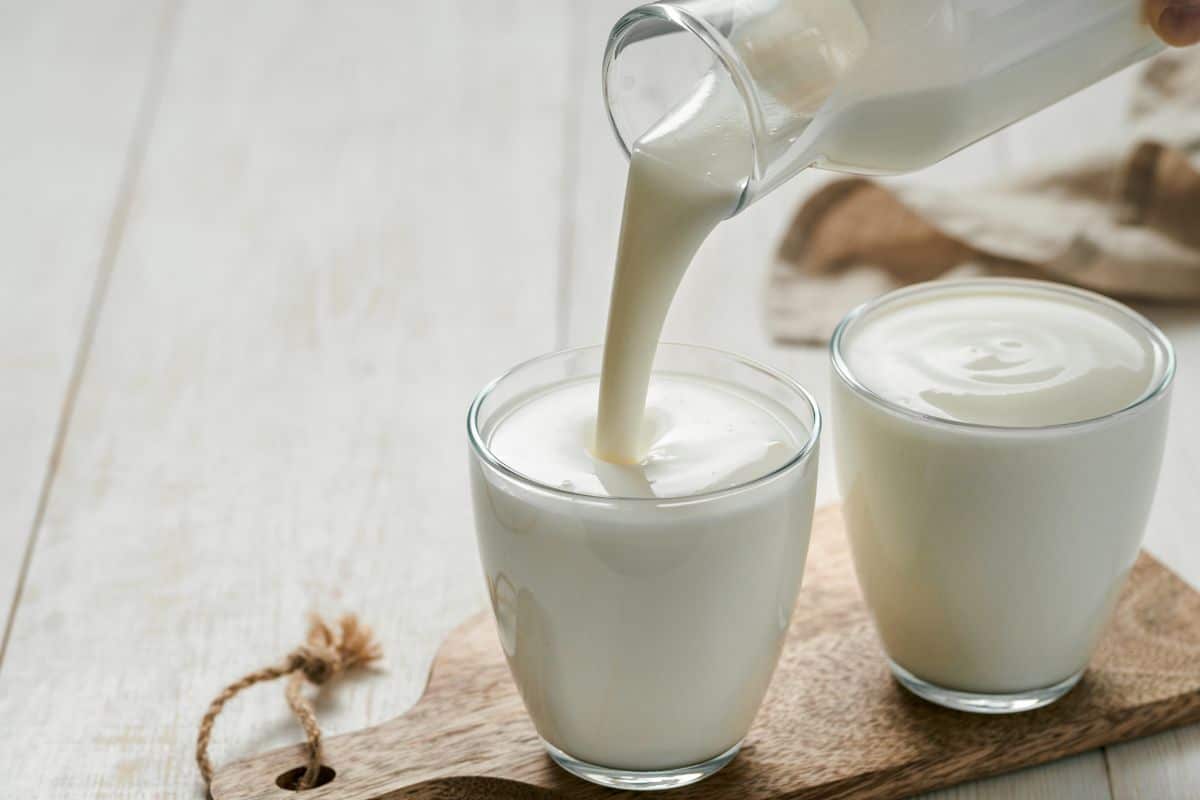 Buttermilk is a common component in cornbread recipes, and it works well as a milk alternative. It's usually combined with milk in a 50/50 ratio. Because of its thick consistency, buttermilk should be mixed with another liquid before being used to make cornbread.
Cornbread cooked with buttermilk will have a more tangy flavor than regular cornbread. Also, its intricacy and depth will increase. Moreover, cornbread with a soft and fluffy interior and a crispy, crunchy, buttery outside is the end product.
A cornbread recipe calling for 1 cup of milk can have 1 cup of buttermilk substituted for it instead. This works in any 10″ cast iron skillet or 9″ square pan.
3. Half-and-Half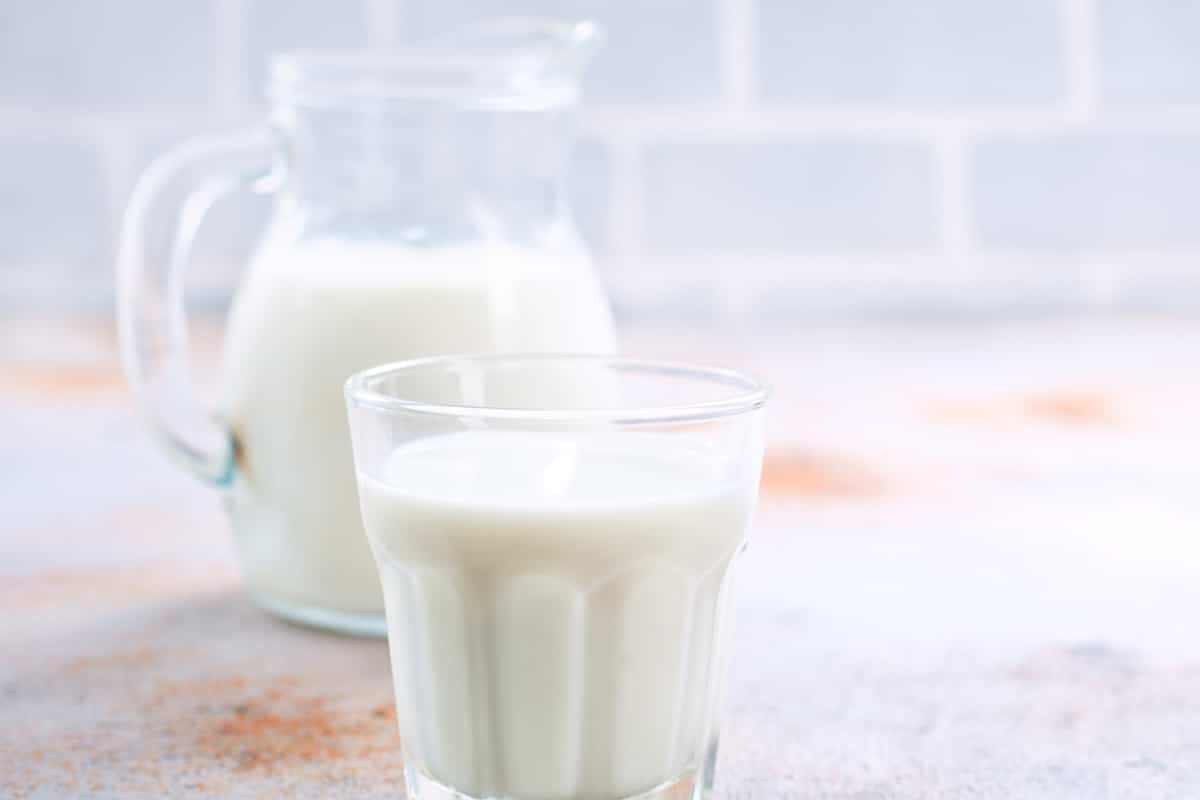 You may substitute cream or half-and-half for the milk, but the resulting cornbread will be considerably heavier. For this reason, many bread recipes calling for this half-and-half advise using about equal amounts of cream and water.
Because of the increased fat content, you may find that you need to use less of it altogether. It is recommended by many that the batter be made by adding little amounts of the heavy cream and water combination at a time and stirring just until the batter reaches the desired consistency.
As an alternative to whole milk, half-and-half works well here. You may use half-and-half as a 1:1 replacement for milk if you want your cornbread to be denser.
4. Sour Cream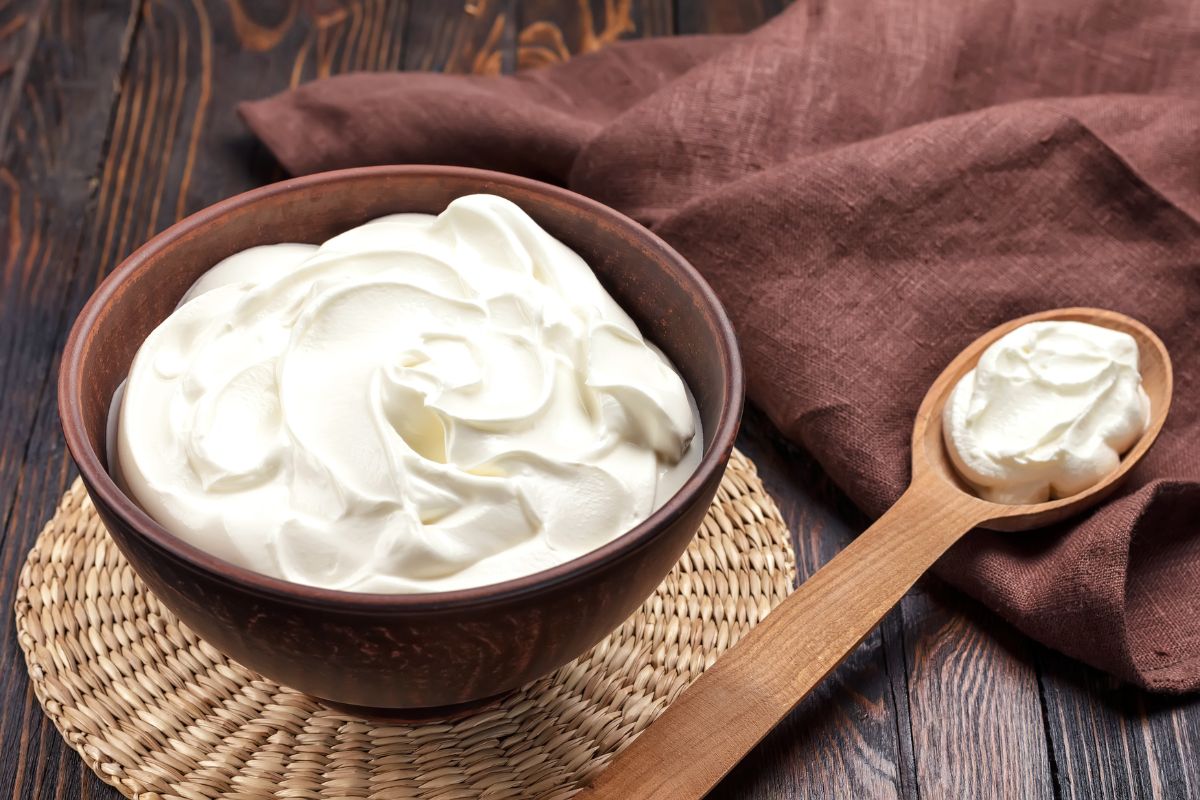 Cornbread made with sour cream will be more substantial and creamy than when made with milk because of the sour cream's higher solids content.
Some individuals, in the interest of making their cornbread more fluffy, dilute the sour cream with a little water. To replace milk with sour cream, use a 1:1 ratio. The measurement to be used is 1 cup of sour cream = 1 cup of milk.
A common recommendation among those who have tried using sour cream is to use 75% sour cream and 25% water. Adding sour cream to cornbread can alter the flavor and give a tang that may be mitigated by adding a touch of vanilla extract.
5. Almond Milk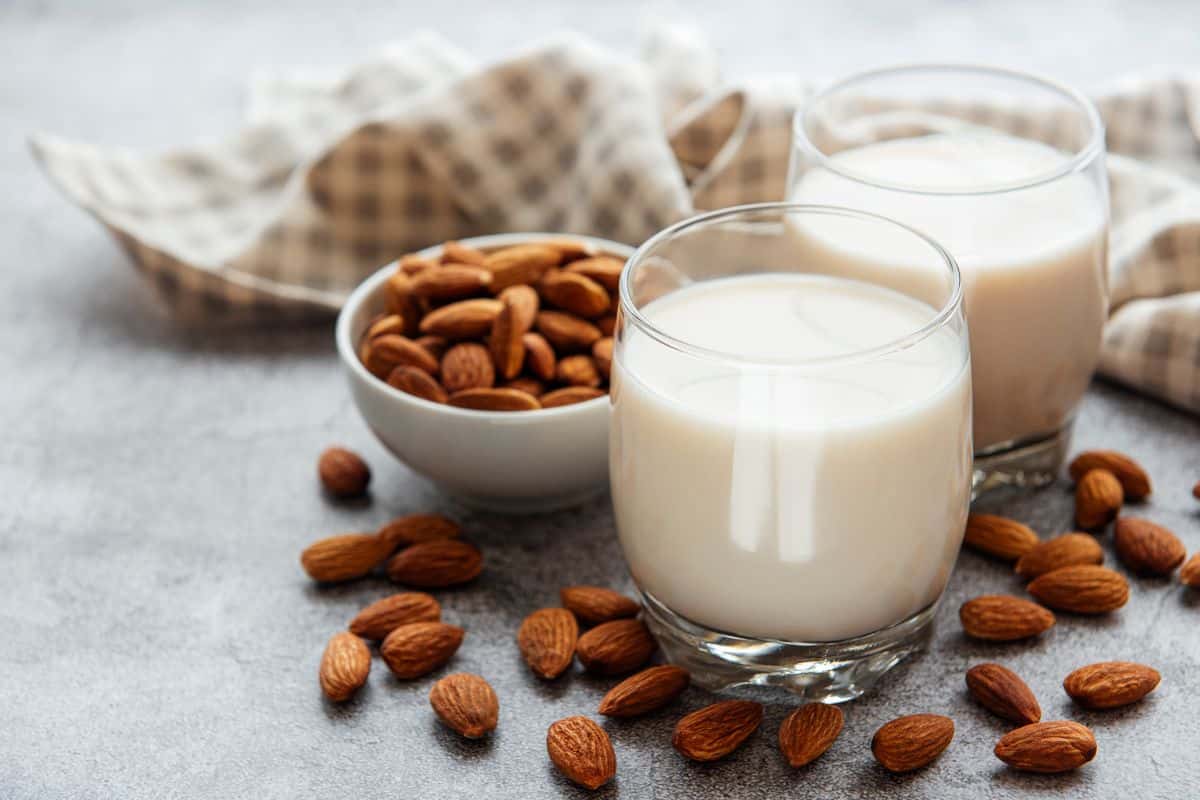 Almond milk is a great dairy-free substitute for regular milk in recipes like cornbread that call for milk.
Almond milk's subtle sweetness, nutty flavor, and lack of creaminess make it a great substitute for milk in baked goods. This results in a lighter, fluffier cornbread.
Almond milk is a great vehicle for its sweet and nutty flavor, which puts off some potential consumers. In addition, almond milk is as flavorless as it gets among non-dairy milk alternatives.
Therefore, if you like less-sweet cornbread, try substituting unsweetened almond milk for some of the milk called for in the recipe. Rather than using regular milk, go to almond milk and use 1 cup.
6. Powdered Milk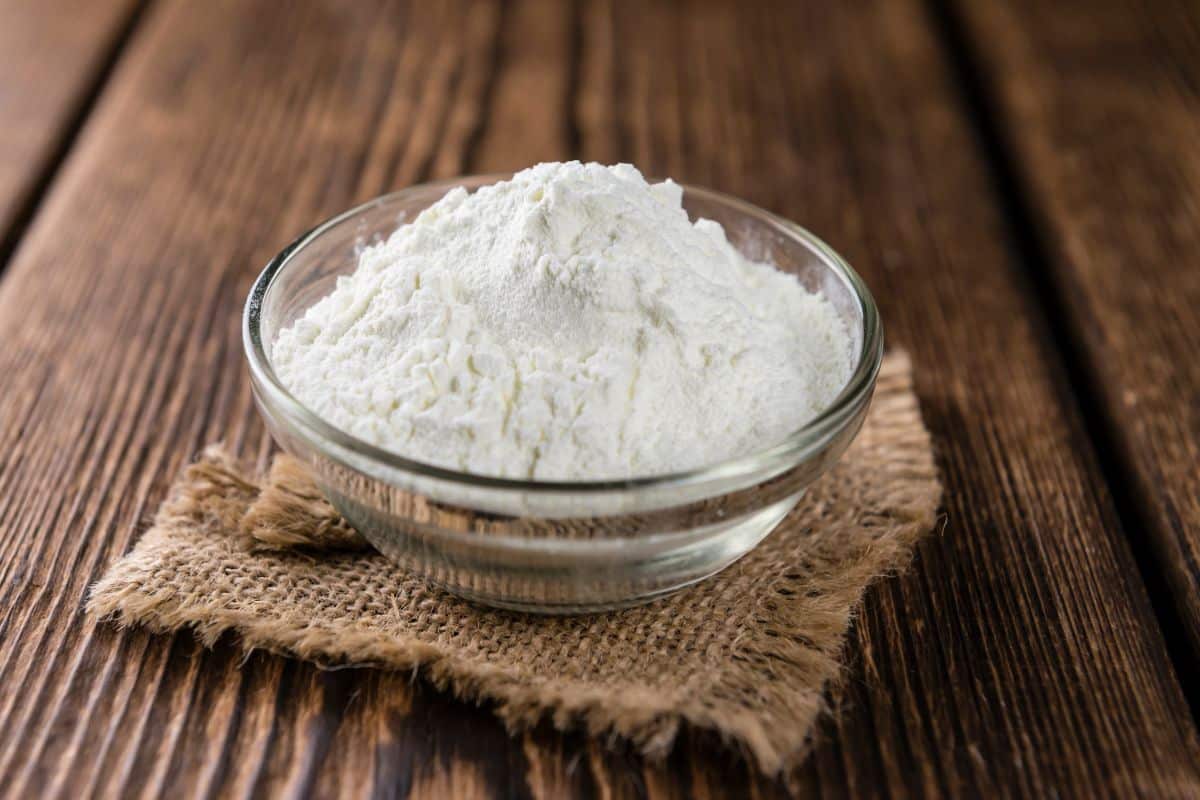 Cornbread may be made with powdered milk instead of regular milk. Even though many individuals find the taste of reconstituted powdered milk unappealing, it is an excellent alternative for milk in a wide variety of recipes.
Powdered milk, when reconstituted into a liquid, has a distinct taste that many find unappealing; yet, it works fine in cornbread.
If you need to use it for this, a 1:1 ratio will work OK. Buttermilk powdered milk has the same long-term storage capabilities as ordinary powdered milk.
Conclusion
Milk is an essential ingredient in most pastry and bread recipes. But you can always use other alternatives to it, specifically when making cornbread.
Hopefully, the list of the best substitutes for milk in cornbread has helped you find alternatives when regular milk is out of stock.
Print
6 Best Substitutes for Milk in Cornbread
Check out these great substitutes for Milk in Cornbread that have been shared on Pinterest.
Author:
Prep Time:

5 minutes

Cook Time:

10 minutes

Total Time:

15 minutes

Yield:

1 serving

Category:

Substitutes

Method:

Baking

Cuisine:

Substitutes
Instructions
Click on each link above to view the pin.
Learn more about the ingredient.
Purchase the ingredient.
Add substitute to your recipe =)
Nutrition
Serving Size:

1 serving

Calories:

30

Sugar:

0 g

Sodium:

2130 mg

Fat:

64.5 g

Saturated Fat:

0 g

Unsaturated Fat:

0 g

Trans Fat:

0 g

Carbohydrates:

1 g

Fiber:

1 g

Protein:

1 g

Cholesterol:

0 mg
Keywords: Best Substitutes for Milk in Cornbread
Hi, I'm Linda thanks for stopping by! We're so happy you're here. If you're a foodie and love to cook from home - you're in the right place..
LEARN MORE
Join the mailing list and receive our free newsletter!
Recipe Marker provides you with the best information about home cooking tips, recipes, ingredient substitutes and more. Check out our blog to see the latest articles.