What To Serve with Cod: 7 Best Side Dishes (2023)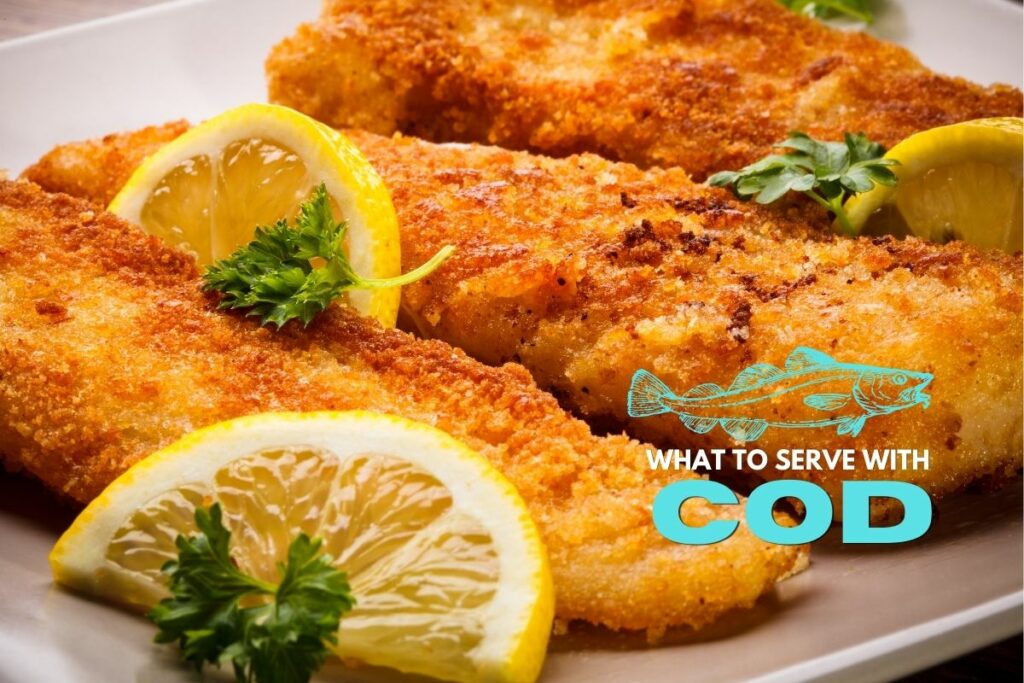 Are you trying to decide what to serve with Cod? Stick around as we share a list of the most popular side dishes that go well with Cod.
Cod is a pretty versatile fish because you can steam, bake, broil, or roast it, just to name a few.
No matter how you cook it, you should serve it with a side dish that goes well with the fish's flavor profile, as well as the cooking method.
What to Serve with Cod
1. Chips and Tartar Sauce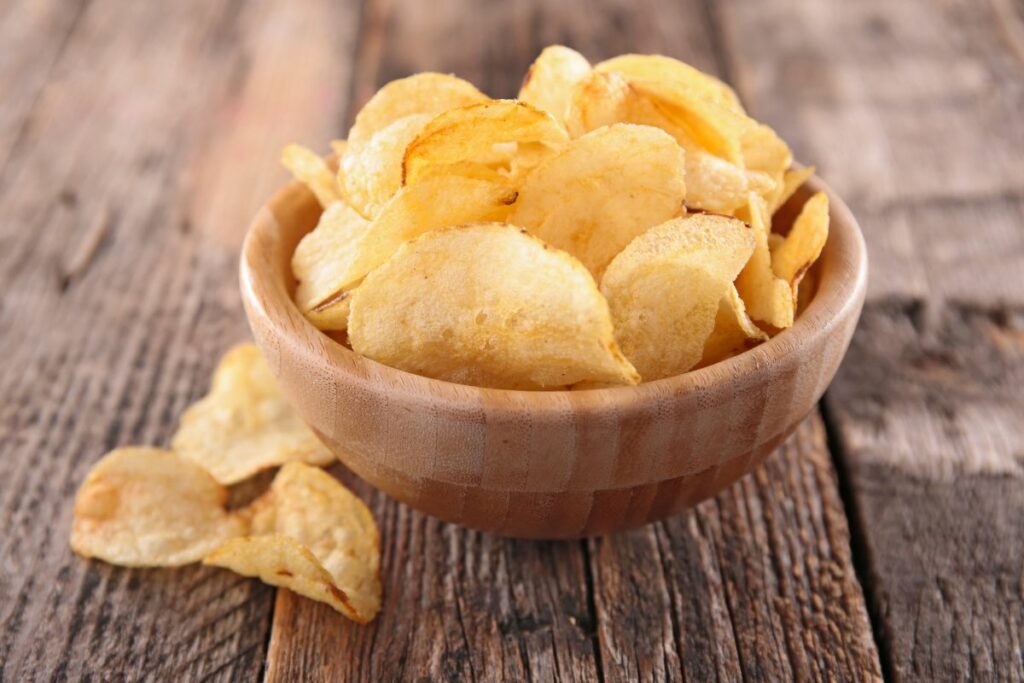 Say, you want something that you and your guests can conveniently eat.
You can never go wrong with fish and chips – or should we say fries? This finger food combo is always a winner for casual get-togethers. Even kids love it.
The key to making perfect fried fish is in the coating. You might want to go the classic route and use flour combined with seasonings.
However, if you want extra crispiness, you should make a beer batter using seasonings, flour, egg, and cold beer.
Of course, this dish is not complete with fried potato, complete with tartar sauce to add that tangy flavor.
2. Roasted Veggies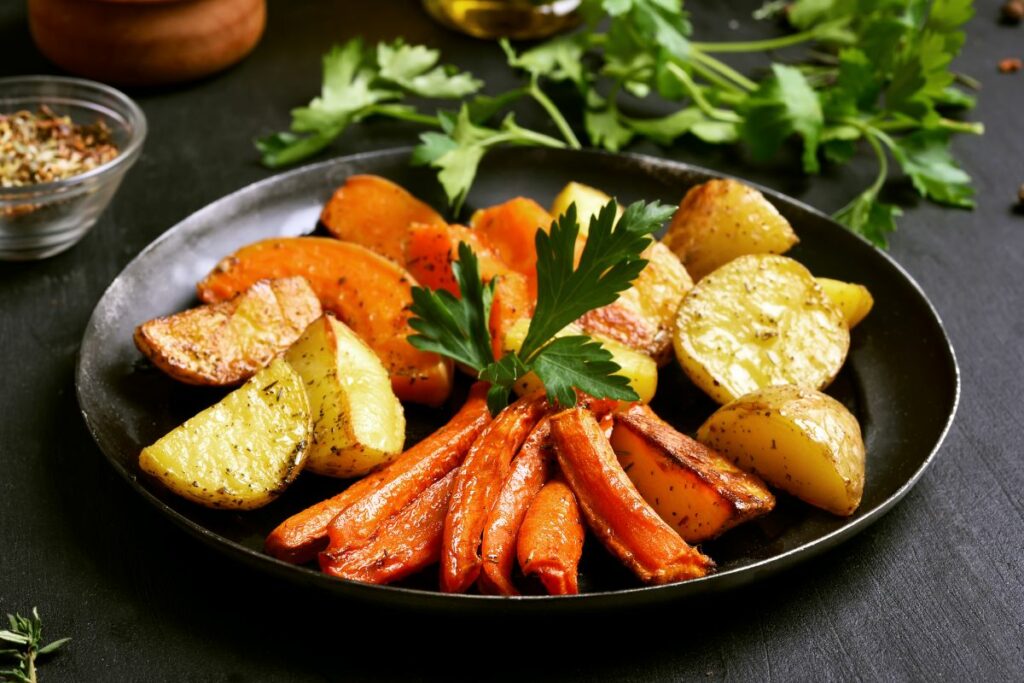 No matter how you cook your cod, you will always hit the spot with roasted veggies. You offer a more dynamic aspect to your meal by providing vegetable siding.
You can have potatoes, tomatoes, broccoli, asparagus, carrots, and many more.
This brings a slightly charred taste to your meal, giving it an extra level of flavor. Plus, it comes with different textures for a more elevated meal, thanks to the variety of vegetables.
You can roast it by lathering it in olive oil, which can effectively help with the process.
However, cod is a healthy choice, so you might want to add a bit of indulgence by using melted butter instead. Just add seasoning and you are good to go.
3. Citrusy Mashed Potatoes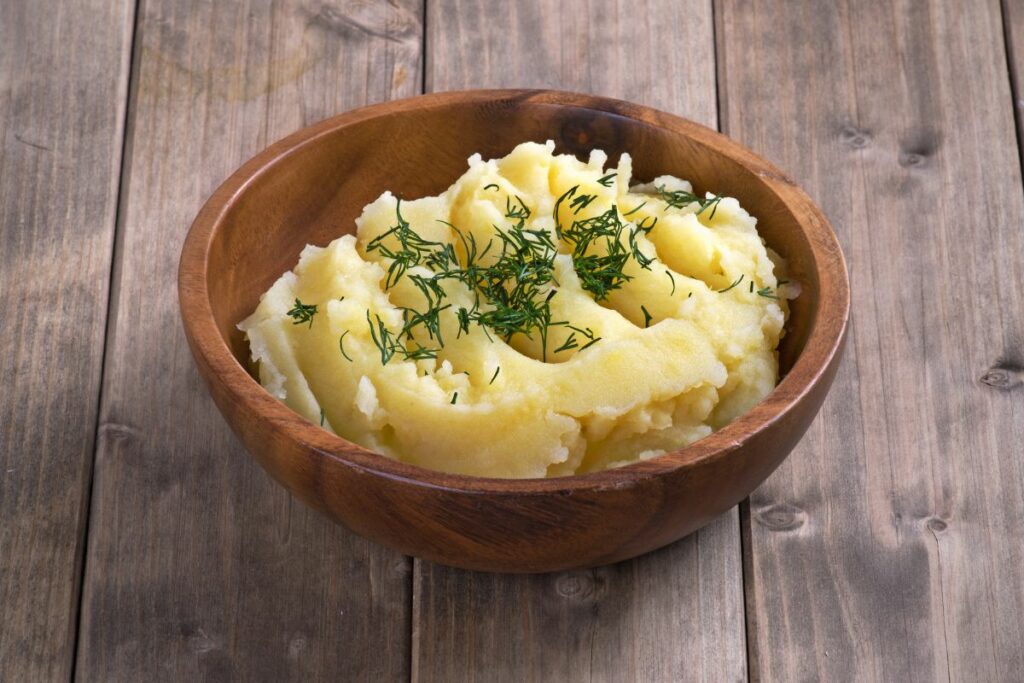 Cod has a slightly milky flavor and a flaky texture. You might want to use a creamy siding to complete your meal.
The thing is, there are many ways to make mashed potatoes, and you can take as much liberty as you want.
You can make your mashed potatoes as smooth as you want. You can even add some soft chunks in there if you like.
You can make it skin-on, use all kinds of seasonings, and many more. What you would want to consider is adding lemon juice to your mix.
This is because cod can have a fatty fish taste that can make it seem too fishy. You want to pair it with something that can help balance the flavor.
4. Veggie Salad with Lemon Vinaigrette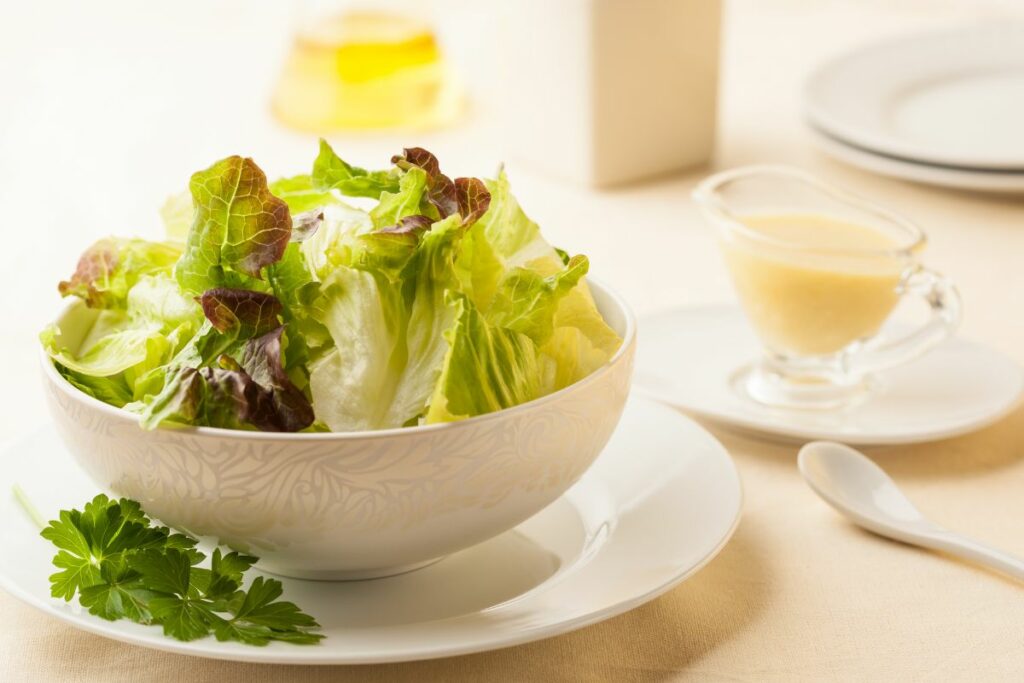 Fish is a healthy choice. If you want to drive the healthiness home, then you should go with a vegetable salad that is not only nourishing but tasty.
The important thing is to use a dressing that would help balance the strong cod flavor.
A lemon vinaigrette dressing is a great choice and an easy one.
You just need to mix fresh lemon juice, olive oil, garlic, Dijon mustard, sweet syrup like honey or maple, thyme, and the classic salt and pepper combo. Combine them and you are good to go.
Then, you have your choice of vegetables. You can get lettuce, tomatoes, and other veggies that are great for salads.
5. Coleslaw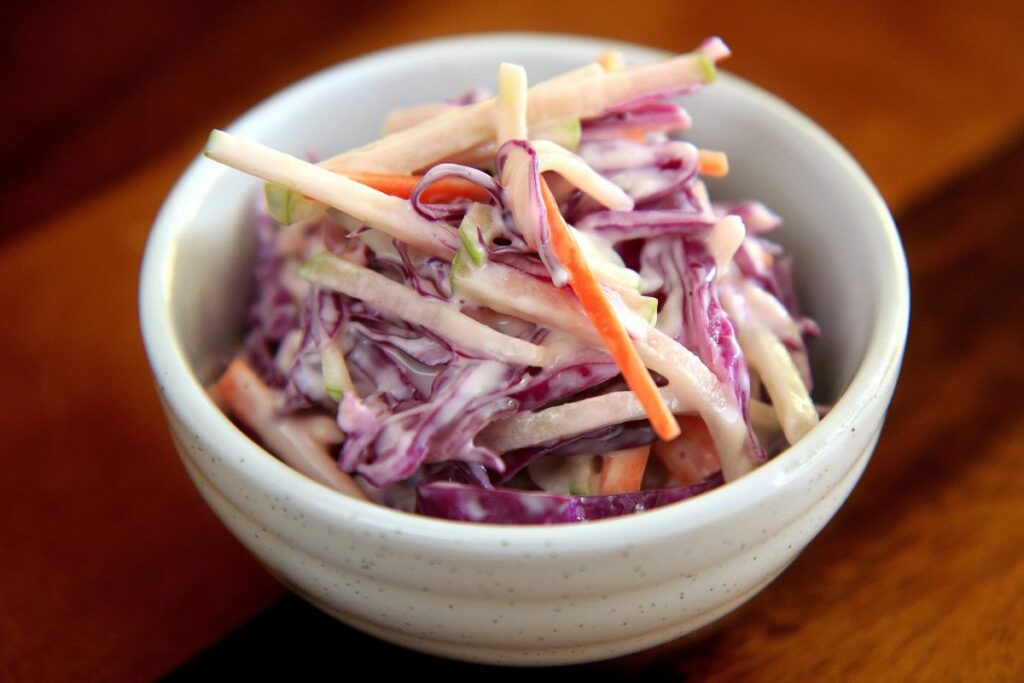 Now, if you want something tangy with a hint of creaminess and sauciness. It is easy to make, as well!
You just need to shred some cabbage, carrots, and onion. You can even include corn, to give it a sweet twist.
This side offers different textures through the crispiness of the carrots, the crunchiness of the cabbage, and the bursting texture of the corn, all combined with the aroma of onion and the dynamic taste of the sauce.
6. Fried Zucchini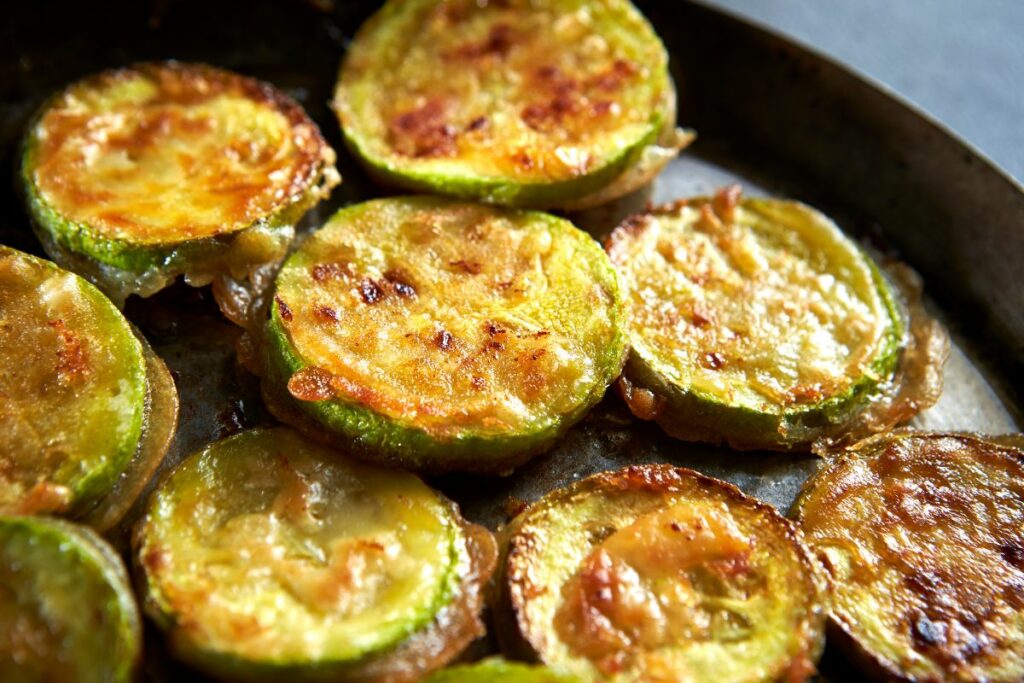 Fried zucchini is a delightful snack that is not only healthy but also tasty. You do not even need a lot of ingredients to make it delicious.
Just slice the vegetable into fries, coat, and deep fry. Your coating can be simple, as well. You just need breadcrumbs, grated parmesan, salt, and an egg.
If you want to make fritters, you can do so, as well. Just grate your zucchini, mix it with scallions, flour, and eggs, then cook them just like you would a pancake.
7. Roasted Broccoli with Cheese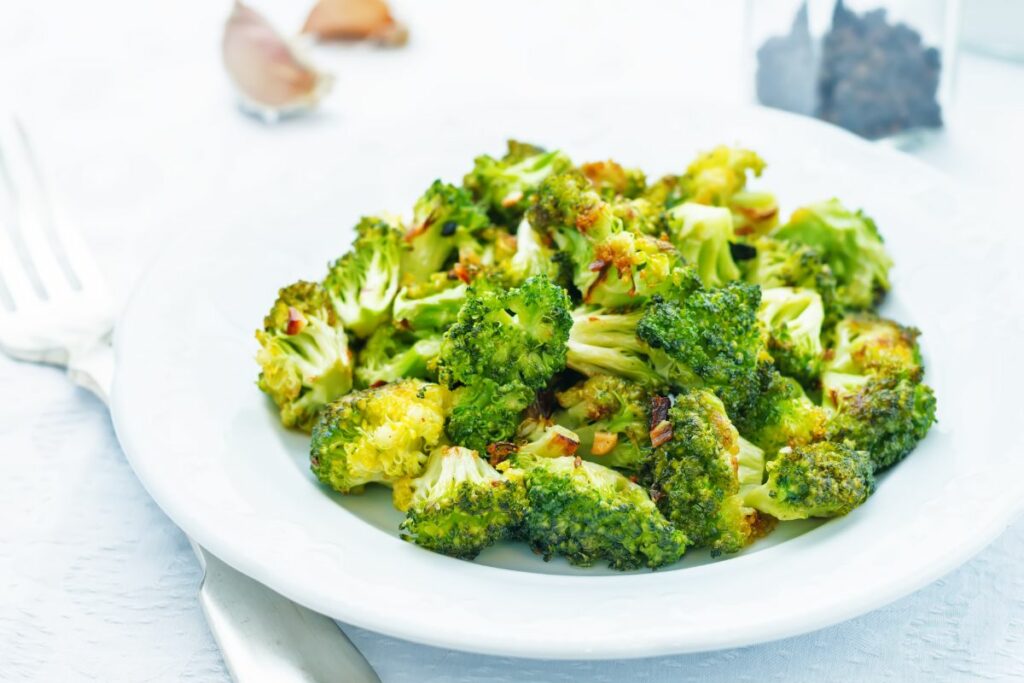 Your cod dish can be complete with cheesy vegetable siding. This makes for a creamy and satisfying companion to your fish, no matter how it is cooked.
You just need to season your broccoli, top it with cheese, and roast it in the oven. As simple as that!
Conclusion
Versatility is the name of the game when you cook with cod.
You do not have to worry about elevating your meal because you only need to know what to serve with cod.
Print
7 Best Sides for Cod
Check out these great Side Dish Recipes for Cod that have been shared on Pinterest.
Author:
Prep Time:

5 minutes

Cook Time:

10 minutes

Total Time:

15 minutes

Yield:

1 serving

Category:

Sides

Method:

Cooking

Cuisine:

Side Dish
Instructions
Click on each link above to view the pin and recipe.
Obtain all the necessary ingredients to make the recipe.
Follow the steps to create your side dish.
Enjoy your delicious meal =)
Nutrition
Serving Size:

1 serving

Calories:

158

Sugar:

0 g

Sodium:

2050 mg

Fat:

11 g

Saturated Fat:

0 g

Unsaturated Fat:

0 g

Trans Fat:

0 g

Carbohydrates:

14.3 g

Fiber:

1.9 g

Protein:

1.6 g

Cholesterol:

50 mg
Keywords: Best Sides for Cod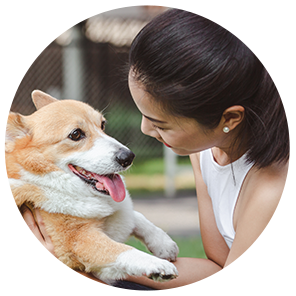 Hi, I'm Linda thanks for stopping by! We're so happy you're here. If you're a foodie and love to cook from home - you're in the right place..
LEARN MORE
Join the mailing list and receive our free newsletter!
Recipe Marker provides you with the best information about home cooking tips, recipes, ingredient substitutes and more. Check out our blog to see the latest articles.