What To Serve With Broccoli Cheese Soup: 6 Best Side Dishes (updated 2023)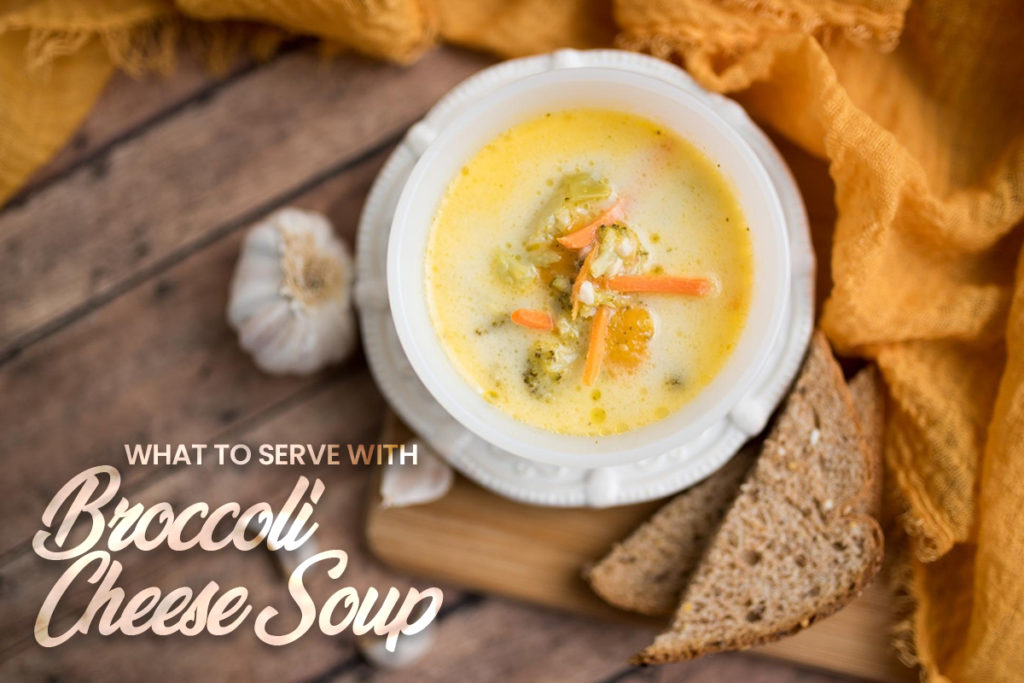 While broccoli cheese soup tastes great by itself, this classic dish is not complete without some side dishes or accompaniments. With its rich and intense flavors, it can be difficult to think of what to serve with broccoli cheese soup.
You have come to the right place. We're here to let you in on some of the best pairings you will come across. Let's dive in.
What Is Broccoli Cheese Soup?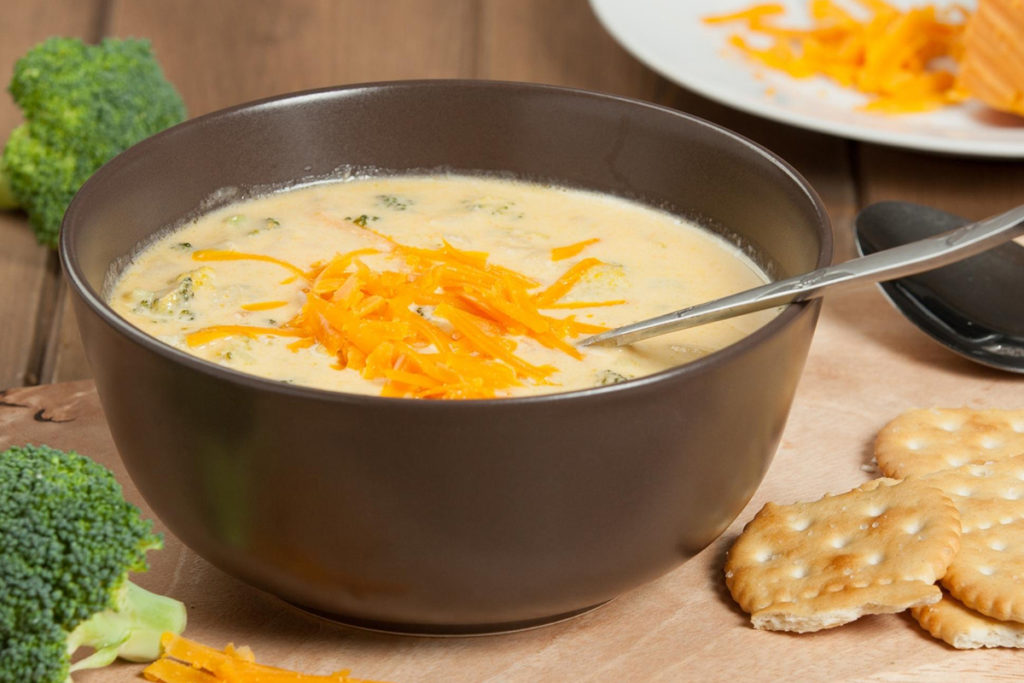 When colder weather rolls in, there's nothing like eating soup to warm you right up. One of the more filling and comforting soups on the spectrum is none other than broccoli cheese soup.
Creamy, cheesy, and downright hearty, this soup definitely feels like a hug in a bowl.
In order to have a deeper understanding of what pairs well with broccoli cheese soup, let's break down what exactly this soup is. Simply put, broccoli cheese soup is a creamy bowl of comfort that combines cheddar cheese and tender broccoli.
It's chunky and hearty and chock full of flavors that will leave you wanting more on colder nights. It gets its flavors from butter, aromatics, stock, and some veggies to give it a healthy kick.
What To Serve With Broccoli Cheese Soup
1. Bread Bowl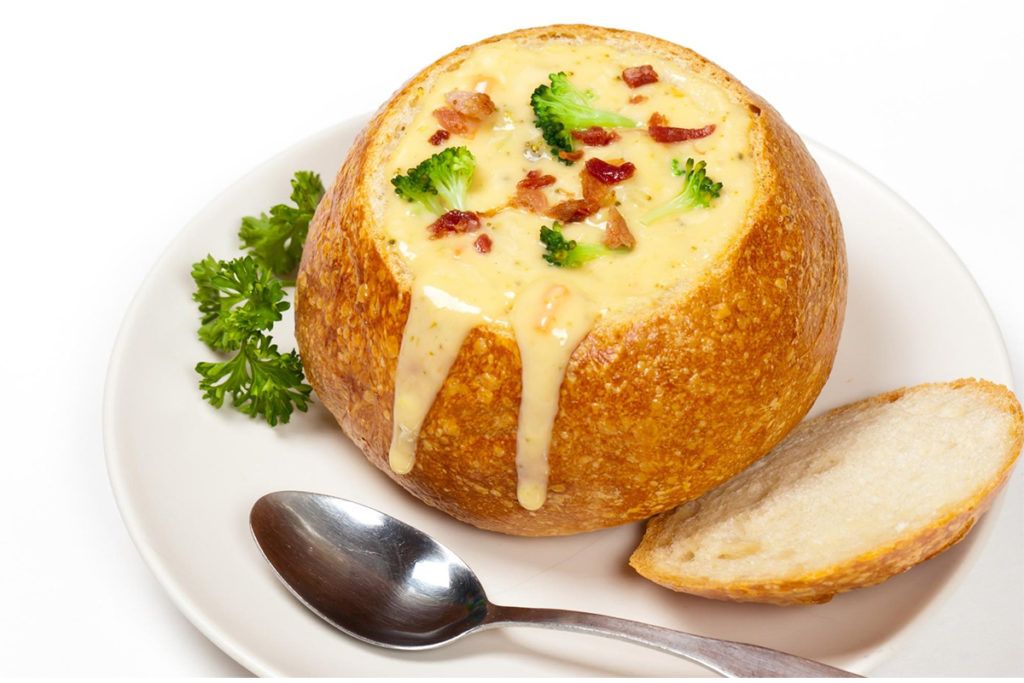 Let's be honest, there are nights when all we need is a comforting bowl of soup. When this happens, serving it inside a crusty bread bowl allows you to get the best of both worlds and still provides you with a filling and nutritious meal.
Not to mention, a bread bowl is just a fun way you can serve your soup. What's great about this approach is that the bread bowl sops up all the flavors of the broccoli cheese soup, making it even more flavorful.
Plus, you can take a pinch of bread and dip it into the soup. Win-win.
2. Bacon Crumbles and Croutons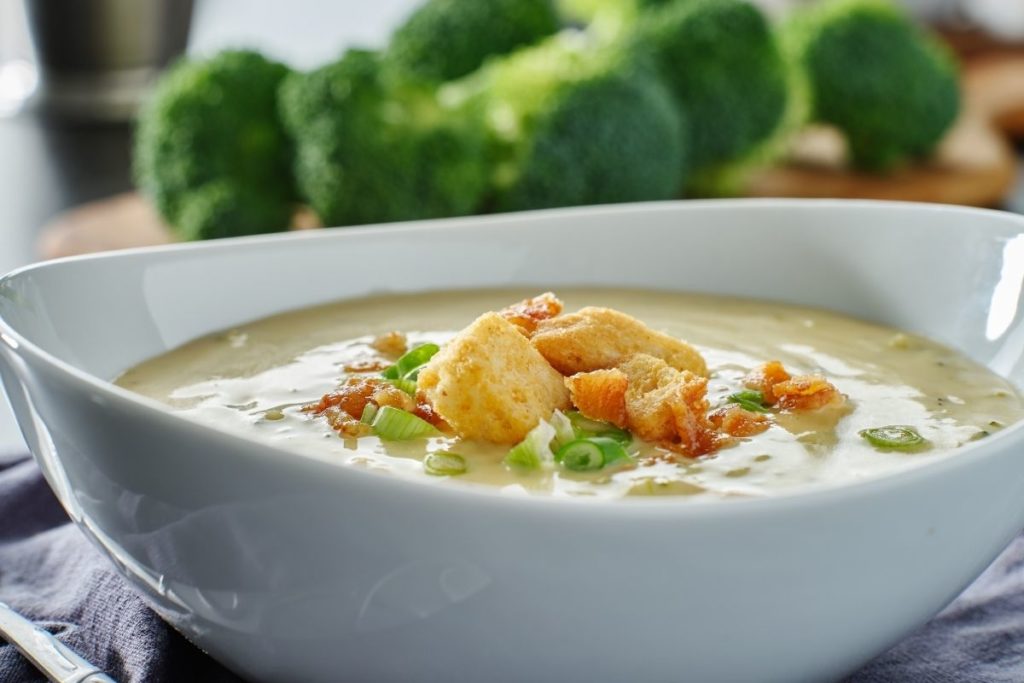 While not technically sides per se, more like accompaniments, bacon crumbles, and croutons are two perfect toppings that will give the soup more depth and layers.
Bacon adds a hint of smokiness and meatiness without overpowering the savoriness that already comes from the broccoli cheese soup.
The croutons, on the other hand, lend a nice play on textures with the chunky soup. Plus, they provide a great contrast as they add a bit of crunch.
3. Grilled Cheese Sandwiches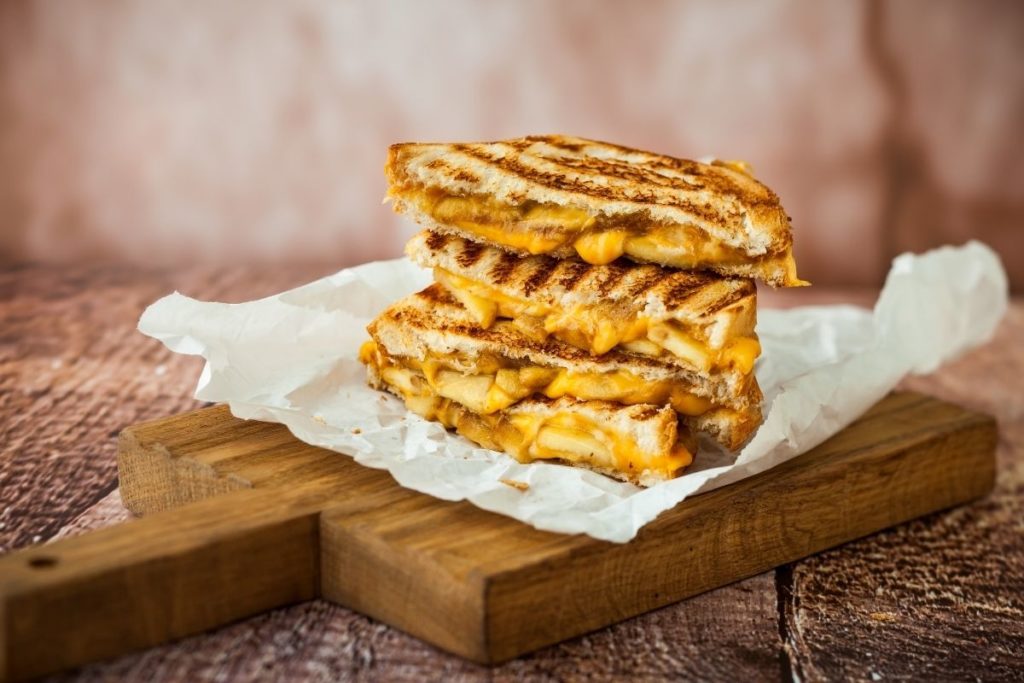 Those who want their bread with a bit more pizzazz might want to go for a classic grilled cheese sandwich.
While usually paired with tomato soup, broccoli cheese soup works just as well with these sandwiches as it gives cheesiness a whole new meaning.
The sandwich itself will give more flavor and dimension, especially if you use a bevy of cheeses.
If you want more protein, you can even throw in some ham or bacon for a balanced meal that's filling and comforting every way you look at it.
4. Steak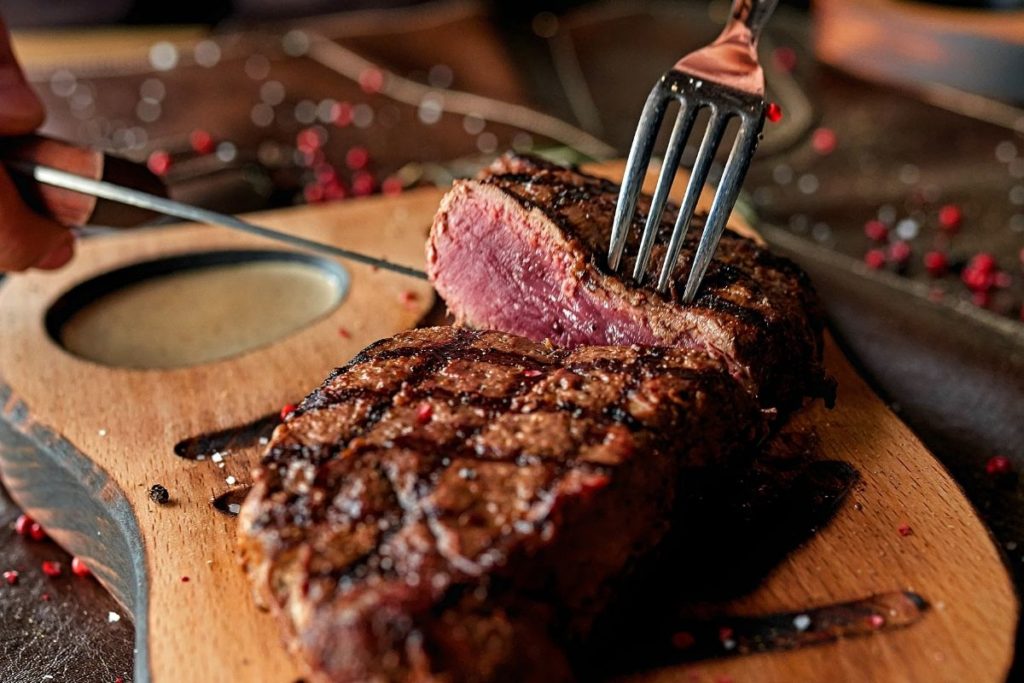 Sure, broccoli cheese soup is filling enough for some, but for those who want a bit more heft to their meal, serving some steak is a no-brainer.
Steak shines with just about everything it is paired with. Since it is already savory, some suggest drizzling the broccoli cheese soup on top of it as a sauce of sorts.
Others even encourage dipping the steak directly into the soup.
5. Grilled Kielbasa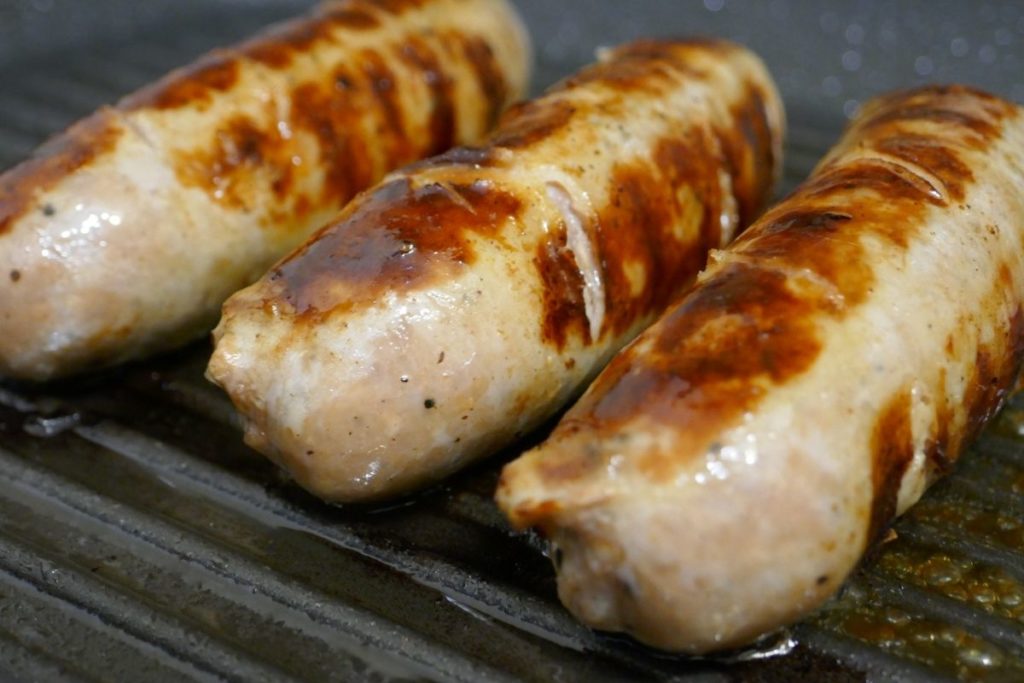 If you are not one for steak, try another type of protein source: sausages. This Polish sausage provides depth and dimension, especially when grilled properly.
When this happens, its meatiness and juices come through.
The party of spices within the kielbasa also complements the broccoli cheese soup. The layer of saltiness and umami, as well as the savory flavor that kielbasa brings, elevates the dish to a whole new level.
6. Side Salad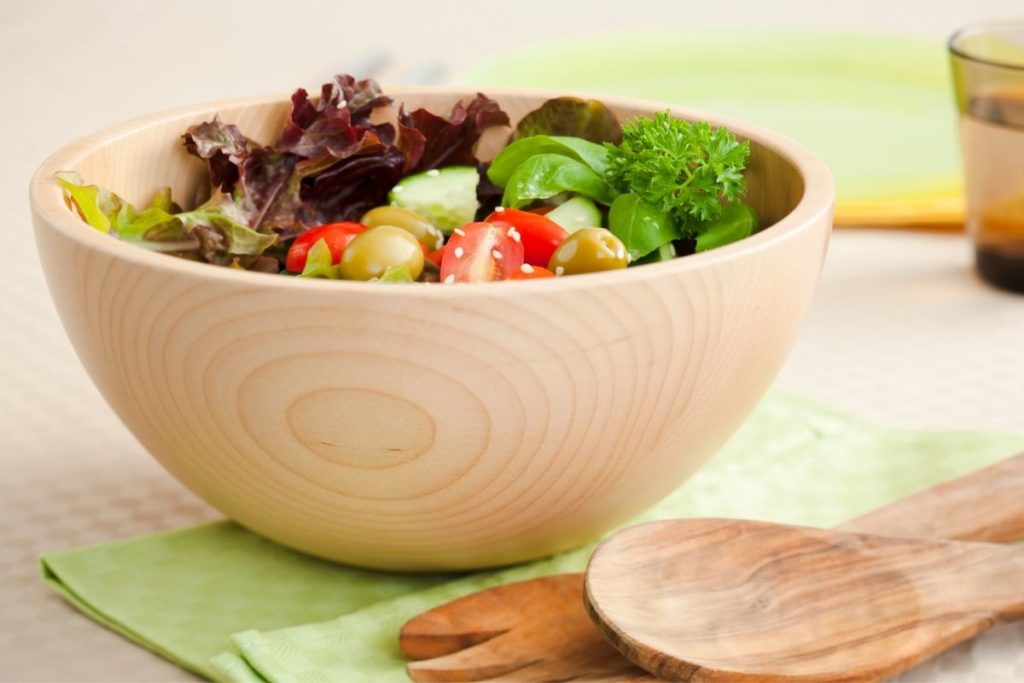 Broccoli cheese soup can be quite heavy, especially with the richness of the cream or milk. Pairing it with a sweet and acidic side salad can cut through the richness and give you a more balanced meal.
Whether you go for spring mix, arugula, kale, frisee, or another base, opting for a vinegar-based dressing will help add brightness to your meal thanks to the zing and tanginess of the vinegar or the vinaigrette brings.
The Bottom Line
A steaming bowl of broccoli cheese soup is a great dish designed for the cold weather. While it can stand on its own, these aforementioned suggestions can certainly round out this recipe and make for a balanced pairing you'll want over and over again.
Hope you enjoyed this article on the best broccoli cheese soup side dishes.
Print
6 Best Broccoli Cheese Soup Side Dishes
Check out these great Side Dish Recipes for Broccoli Cheese Soup that have been shared on Pinterest.
Instructions
Click on each link above to view the pin and recipe.
Obtain all the necessary ingredients to make the recipe.
Follow the steps to create your side dish.
Enjoy your delicious meal =)
Keywords: Best Broccoli Cheese Soup Side Dishes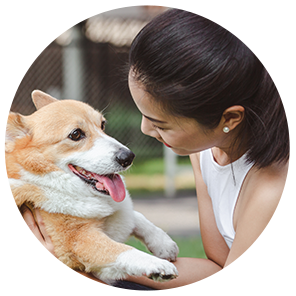 Hi, I'm Linda thanks for stopping by! We're so happy you're here. If you're a foodie and love to cook from home - you're in the right place..
LEARN MORE
Join the mailing list and receive our free newsletter!
Recipe Marker provides you with the best information about home cooking tips, recipes, ingredient substitutes and more. Check out our blog to see the latest articles.