What To Serve With Quesadillas: 6 Best Side Dishes (Updated 2023)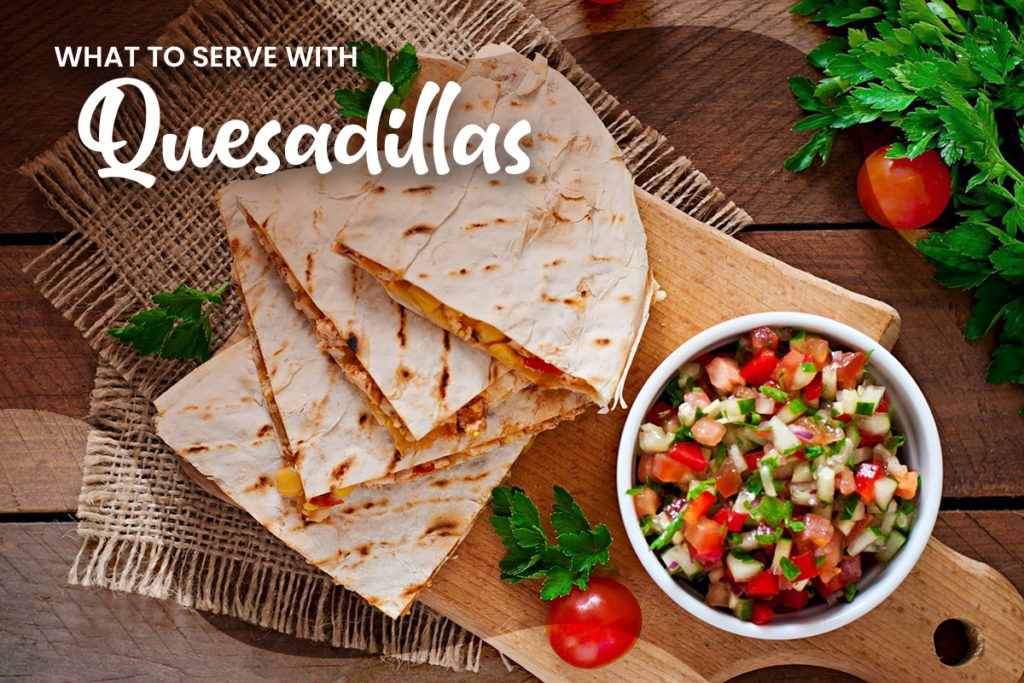 Are you wondering what are some great side dishes to serve with quesadillas? Stick around as we share the most popular choices below.
Many people love quesadillas and it's clear why. Whether as a snack or as a meal by itself, quesadillas definitely hold their ground.
Not only are they filled with delectable ingredients, but they all combine so beautifully in every bite. Not to mention, they are quite easy and convenient to eat.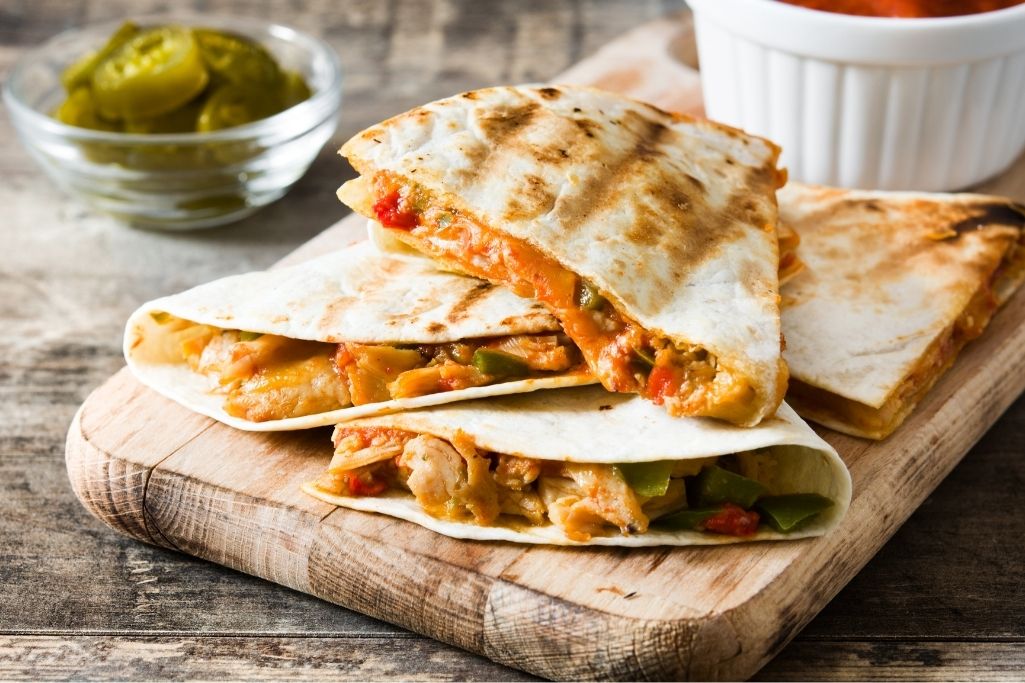 One of the most loved Mexican dishes, alongside tacos, burritos, tamales, and many others, quesadillas are a perennial party favorite for a reason.
Apart from their versatility, they are undoubtedly affordable and available just about everywhere you look.
This Mexican dish would not be complete without some sides to up the ante. To turn your gatherings into something more festive, fabulous, and filling, learn what to serve with quesadillas to make for one memorable meal.
What Are Quesadillas?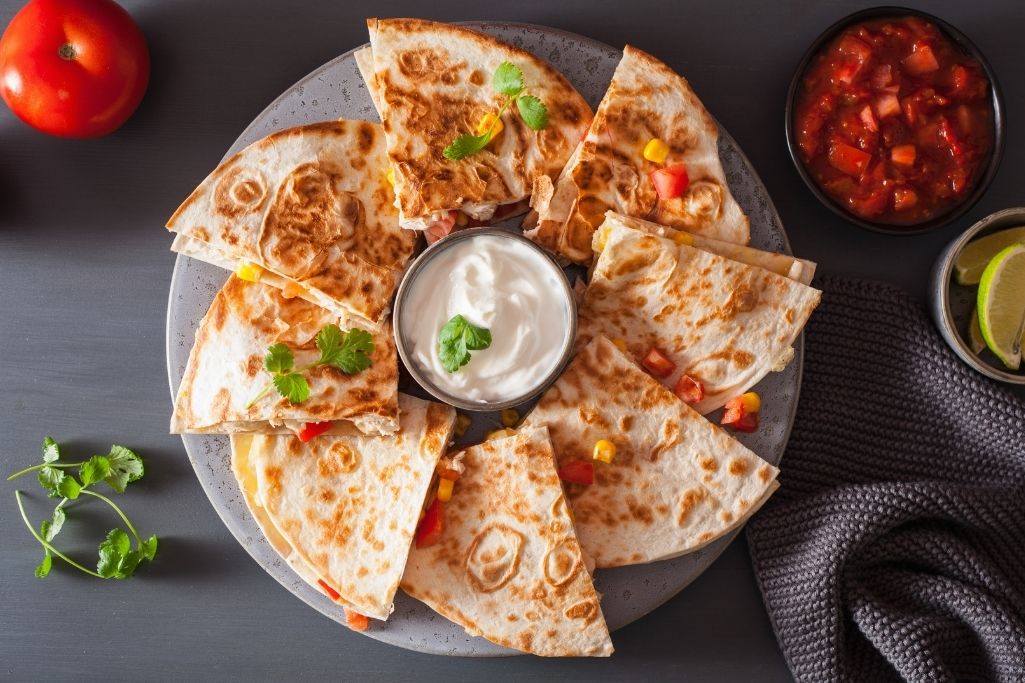 Quesadillas consist of a tortilla filled with cheese, spices, meats, and all other types of fillings. They are usually grilled or cooked on a stove to melt the cheese and all the other fillings meld together.
This is a Mexican dish that dates back to the 16th century in the northern and central parts of Mexico. While a corn tortilla is traditionally used for making quesadillas, a flour tortilla is also a good alternative as well.
Quesadillas are either made with two tortillas holding the filling in or with a single tortilla folded in half to house all the fillings. From beef to chicken, lamb, and everything in between, quesadillas are versatile through and through.
What To Serve With Quesadillas
1. Fresh Tomato Salsa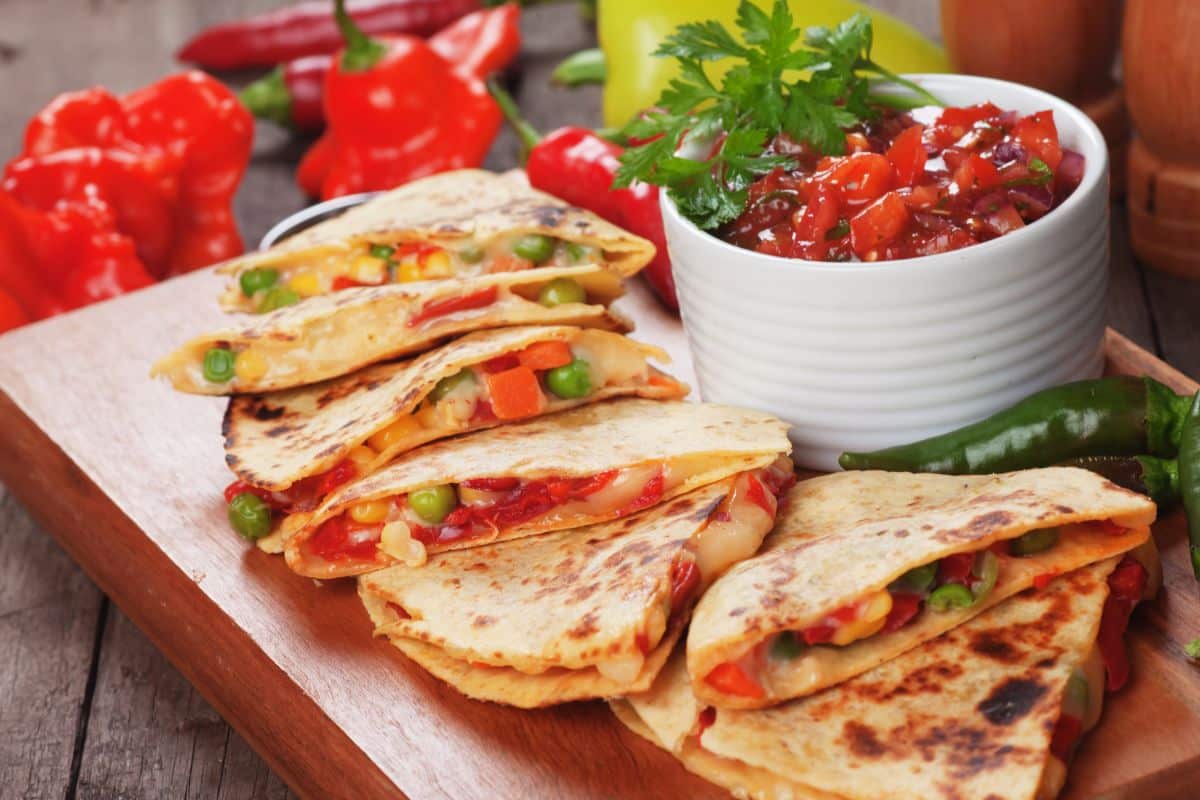 A topping such as fresh tomato salsa can brighten up your cheese-heavy quesadilla. It has a tartness, sweetness, and zing to it thanks to the combination of fresh tomatoes, red onions, lime, and cilantro.
You can even add some chili peppers for some heat.
What makes fresh tomato salsa, or pico de gallo, a great pairing with quesadillas is that it serves as a palate refresher against the flavor-heavy quesadilla.
2. Guacamole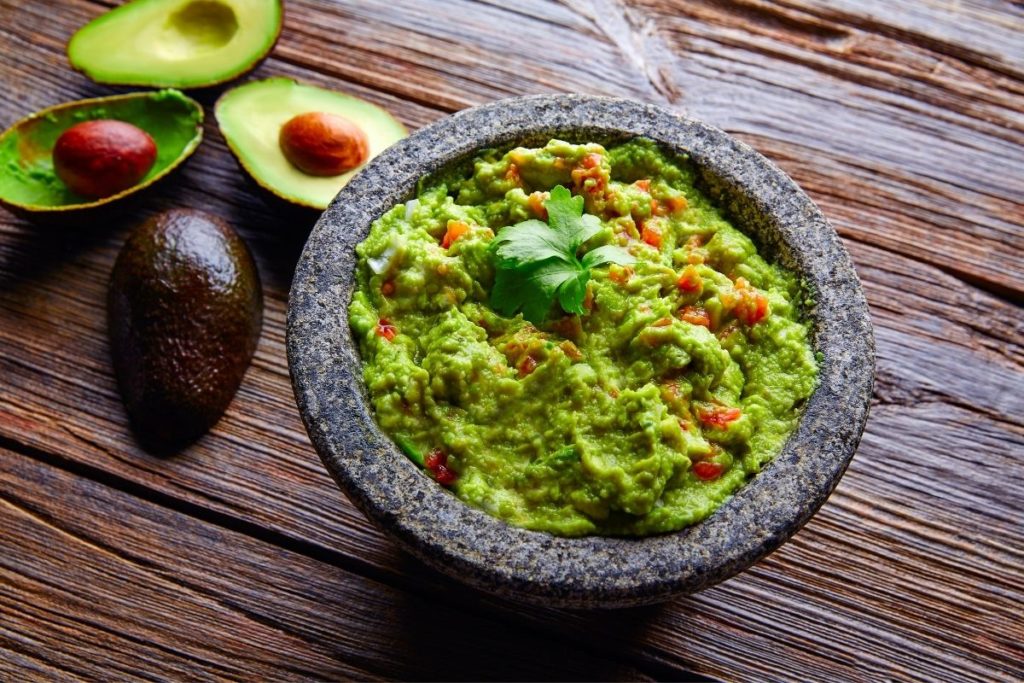 Another favorite pairing with quesadillas is none other than guacamole. In fact, your feast simply won't be complete without this Mexican staple.
Made from a combination of avocados, cilantro, lime juice, red onions, tomatoes, and jalapenos blended until smooth, this is a perfect foil for quesadillas because it's creamy and flavorful.
Depending on your preference, you can make it chunky or creamy, of which the latter remains more popular.
The creaminess complements the taste of quesadillas, while the hint of zest and sourness from the limes lends some tanginess to brighten up the whole dish.
3. Sour Cream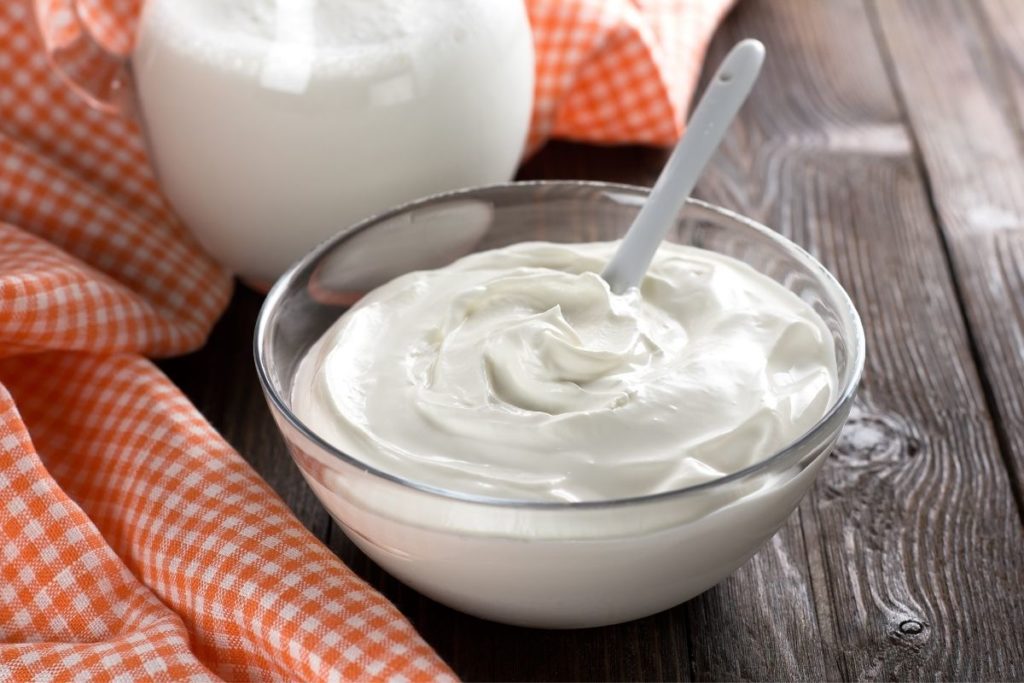 For a more indulgent and creamy pairing, serve some sour cream on the side.
This is tart and tangy while also being creamy at the same time, bringing with it a more indulgent yet balanced mouthfeel.
4. Elote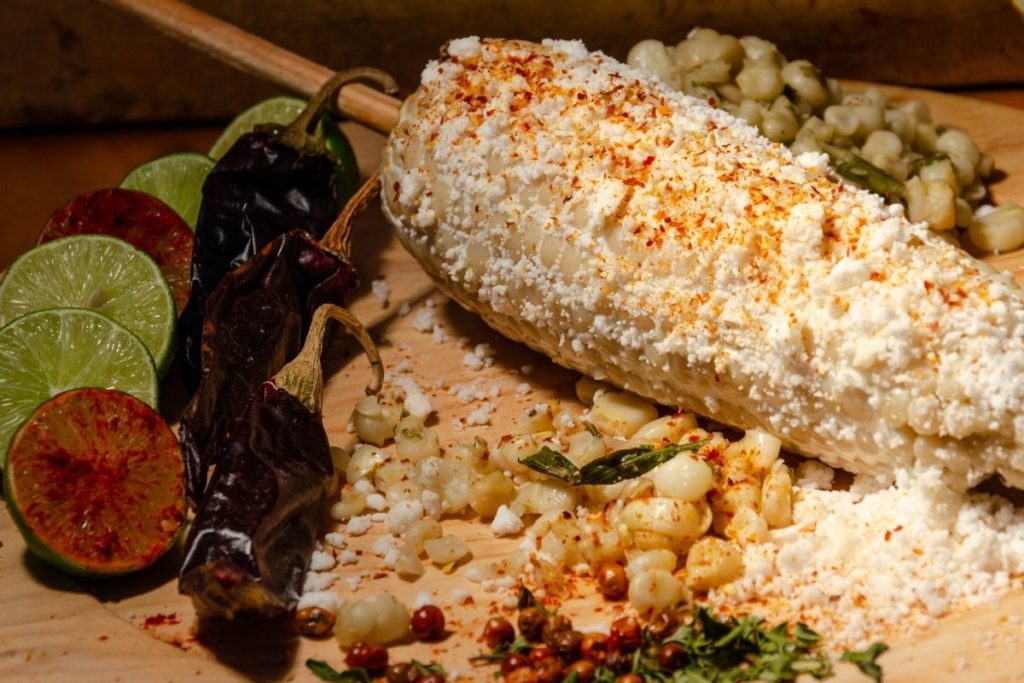 Otherwise called Mexican street corn, elote has a string of loyal followers for a reason.
Grilled to perfection, brushed with a generous coating of mayonnaise, seasoned with chili powder, cotija cheese, cilantro, and finished with a squeeze of lime, it alone is an explosion of flavors.
Elote has a smokey flavor profile that adds depth and works well with grilled quesadillas. Plus, the corn itself also lends some sweetness to an otherwise rich quesadilla.
While traditionally eaten on the cob, you might want to slice through the cob and use only the kernels for a cleaner and more efficient way of serving this up to your guests.
5. Cilantro-Lime Rice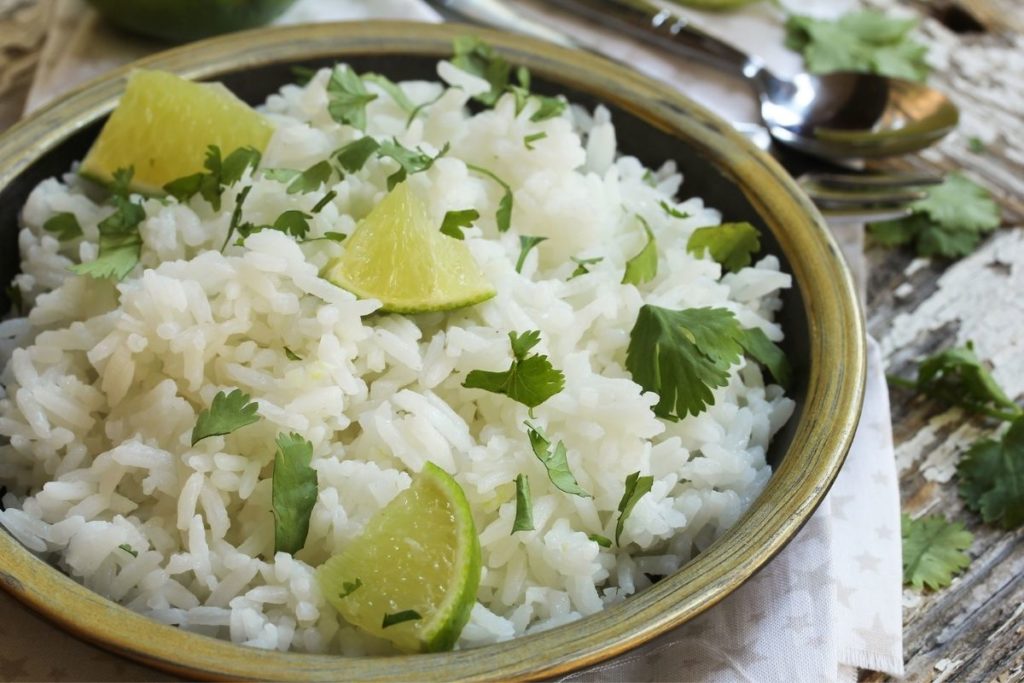 For a highly filling fare, lean into a cilantro-lime rice pairing. Despite being on the filling side, this combination is undoubtedly refreshing with its masterful use of herbs.
Plus, it is also unbelievably light and tangy thanks to the use of lime.
Since the flavors err on the earthier side with some heat from cilantro, this rounds out uber-flavorful quesadillas perfectly.
6. Shrimp Ceviche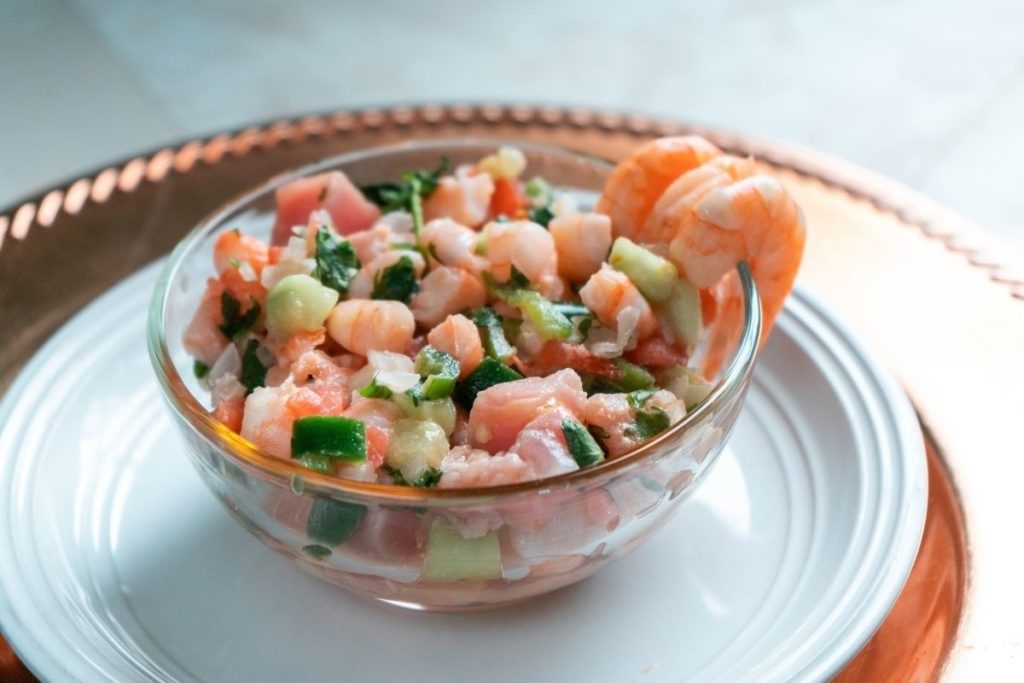 For a truly refreshing side to pair with quesadillas, you can do no wrong with shrimp ceviche. The shrimp 'cooks' in the marinade of lime juice and is further flavored with herbs, onions, and other spices.
These bold and zesty flavors combine into a healthy and light side without much fuss.
Shrimp ceviche is a classy, elegant side you can serve your guests. While it can be eaten on its own, it can also be served with tortilla chips.
The Bottom Line
Quesadillas are wonderful comfort food and pairing them with any of the dishes will elevate their flavor even more.
Now that you know what to serve with quesadillas, you're sure to have a complete meal that's delicious as ever.
Print
6 Best Quesadilla Side Dishes
Check out these great Side Dish Recipes for Quesadillas that have been shared on Pinterest.
Instructions
Click on each link above to view the pin and recipe.
Obtain all the necessary ingredients to make the recipe.
Follow the steps to create your side dish.
Enjoy your delicious meal =)
Keywords: Best Quesadilla Side Dishes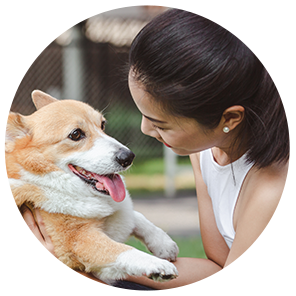 Hi, I'm Linda thanks for stopping by! We're so happy you're here. If you're a foodie and love to cook from home - you're in the right place..
LEARN MORE
Join the mailing list and receive our free newsletter!
Recipe Marker provides you with the best information about home cooking tips, recipes, ingredient substitutes and more. Check out our blog to see the latest articles.