6 Best Cotija Cheese Substitutes (Updated 2023)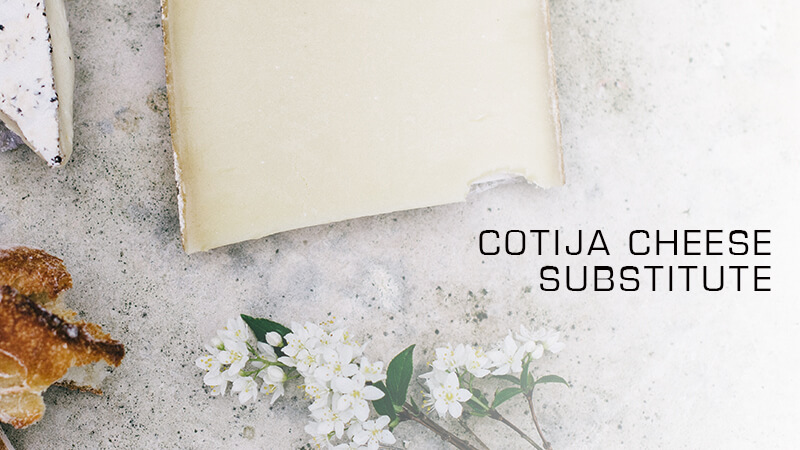 Looking for some great substitutes for cotija cheese? Stick around as we share with you some of our favorites.
The famous Mexican artisan cheese, cotija cheese, is perfect for savory dishes, snacks, and soups. Both milky and salty, it complements meat, bread, and chips.
This type of cheese is the Mexican counterpart of Parmesan, with a nutty and fruity flavor. Cotija cheese is a staple for many Mexican dishes, but due to its unique taste profile, many Western chefs use it for food experimentation. The best quality of cotija cheese is it's mild funky and aged flavor.
Running out of cotija cheese at home? No need to rush to the supermarket, we have a number of cotija cheese substitutes or alternatives you can use.
What Is Cotija Cheese?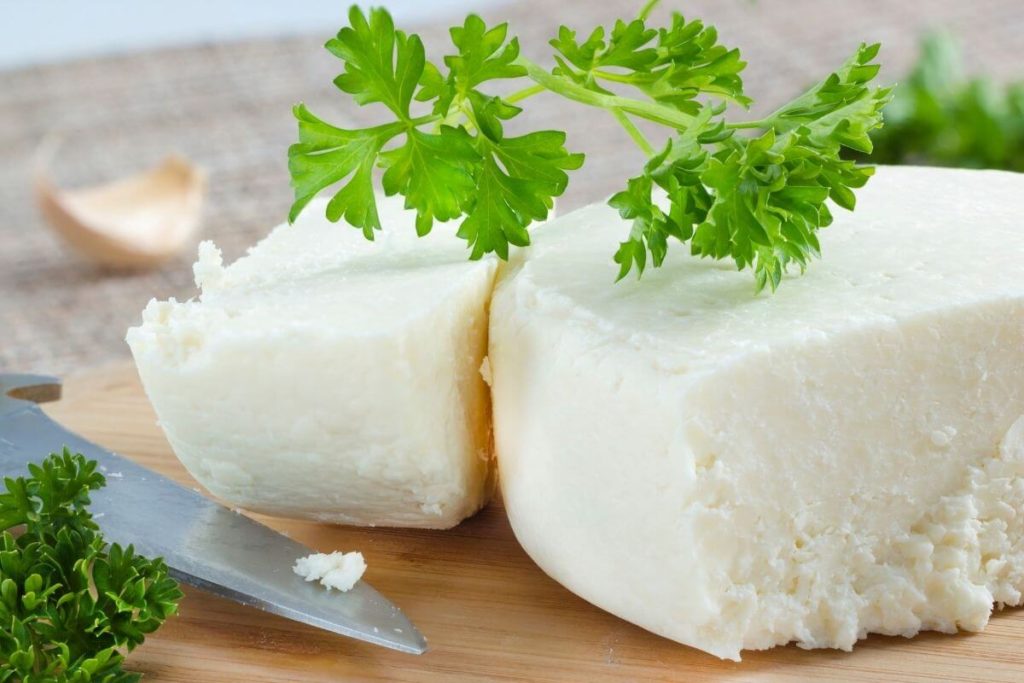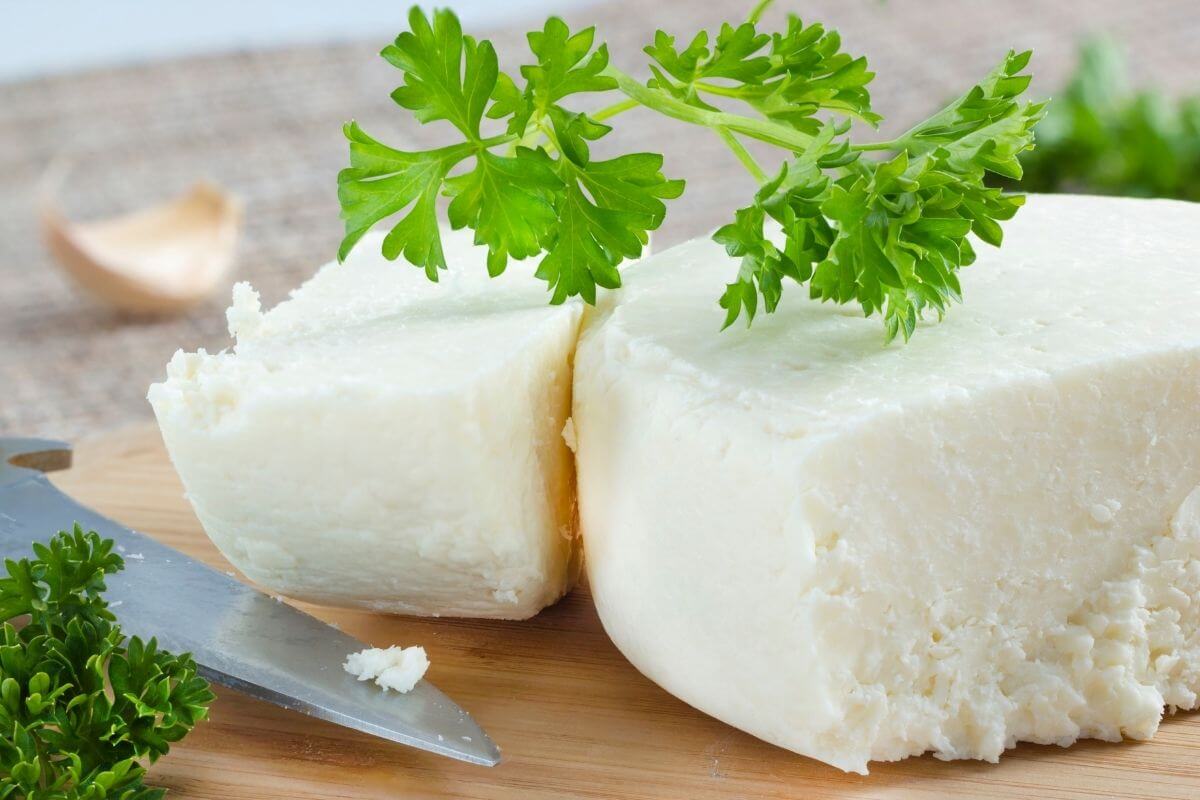 Cotija is a famous cheese sourced from cow's milk that is salty in taste and has a crumbly texture.
It is named after the town of Cotija in Michoacan, Mexico, known for its grazed pastures from the months of July to October. This type of cheese is produced during the rainy season, contributing to its distinct flavor.
There are two types of cotija cheese available on the market: fresh and aged, or cotija aneho. There are no major differences, however, the aged type is harder, similar to Parmesan. Additionally, the aged cotija cheese tastes saltier compared to fresh cotija.
The process of cotija cheese production resembles other types of cheeses, however, the curd is mixed with rock salt from Colima coast.
The milk is also skimmed and pooled, then molded and pressed for hours until bounded. Afterward, the cheese goes through a maturation process, aging for approximately two months before being labeled as 'Cotija de la Region de Oriegen.'
Taste of Cotija Cheese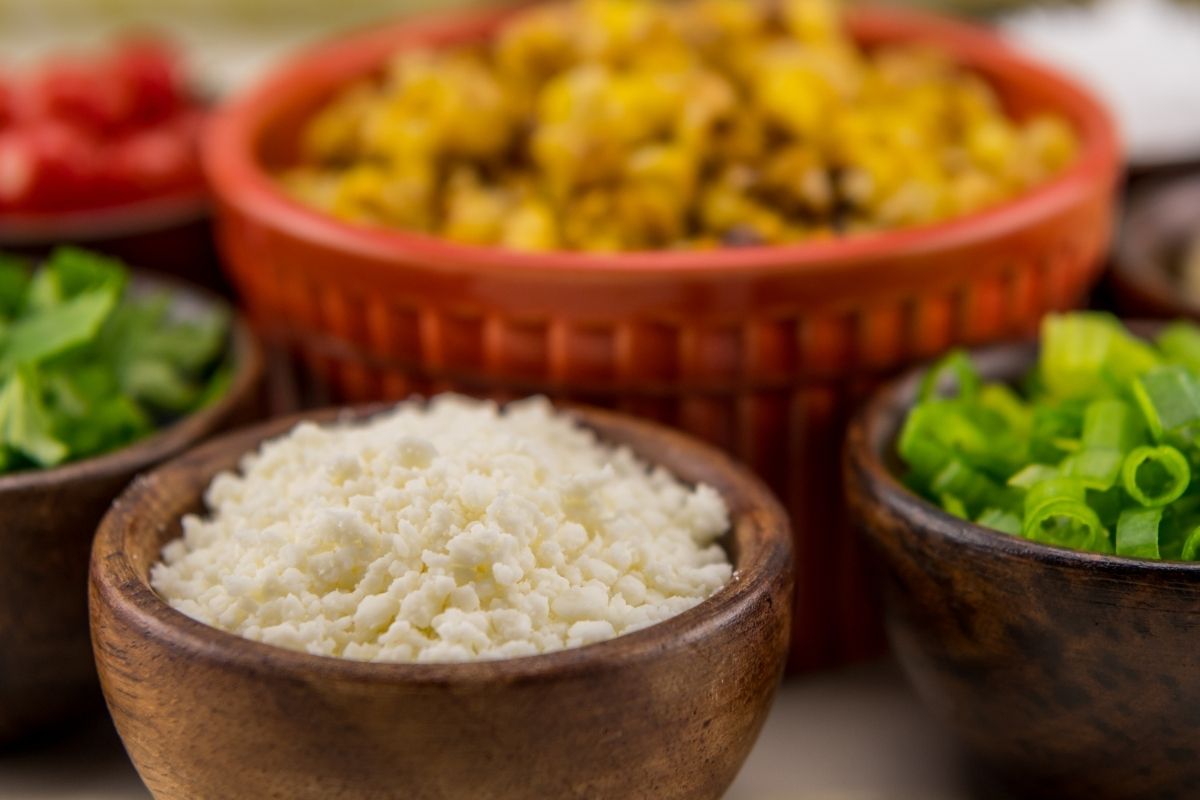 Compared to Parmesan and feta, cotija has a tangy and saltier taste. It also has notes of sour butter and pineapple, depending on the season of production.
The sharper taste results from the combination of rock salt and milk, gearing towards a saltier aftertaste.
As said previously, the cheese gets tangier as it ages, hence, the aneho variety has a more funky taste. This flavor is what most cooks want for their dishes as the cheese complements other ingredients.
Best Cotija Cheese Substitute
There are a few alternatives to cotija cheese, but the following resemble not just the texture but also the notes and flavor of cotija.
1. Romano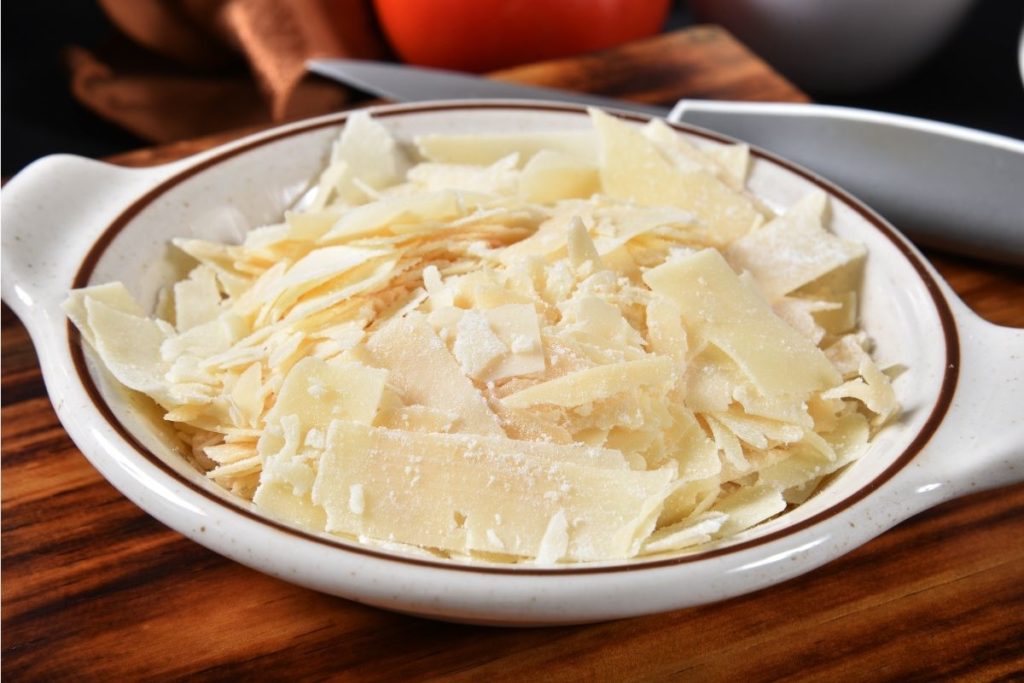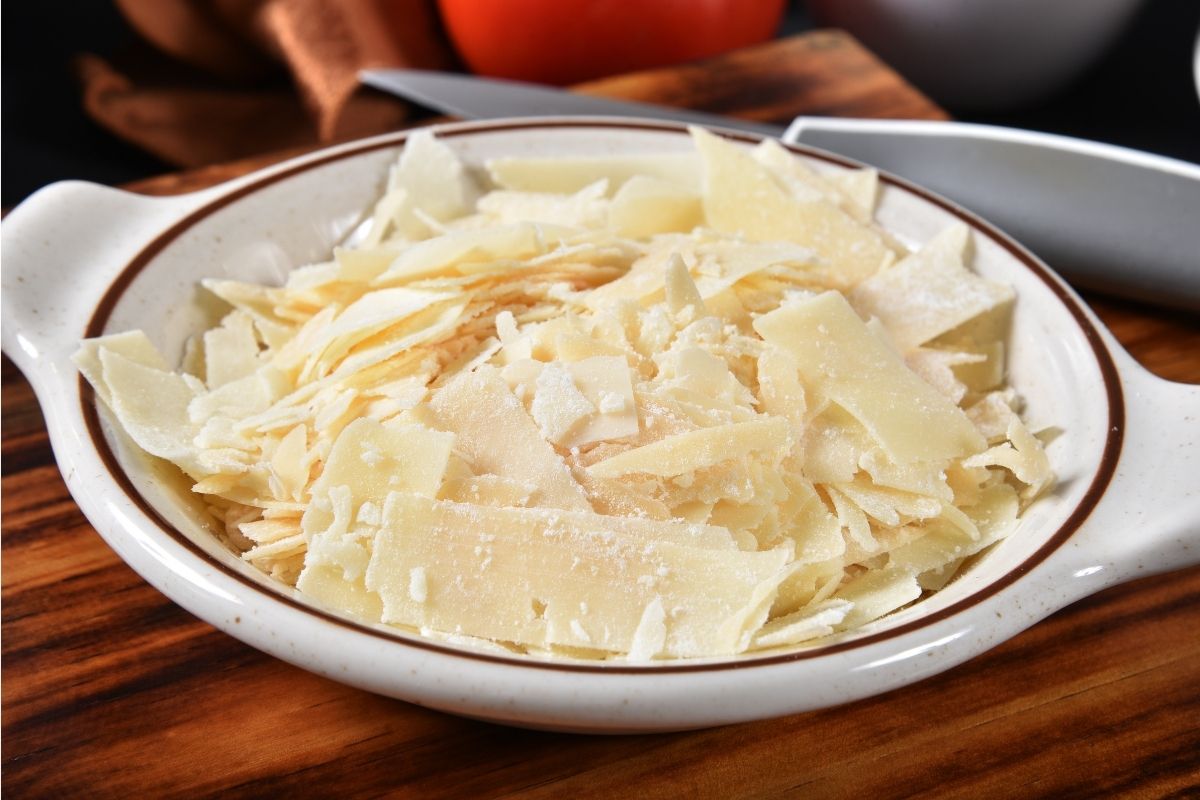 The hard, salty Italian cheese, Romano, comes from cow's, goat's, and sheep's milk. It is a popular type of cheese because of its sharp, creamy, and funky taste with umami notes.
It is named after Rome, its city of origin. The reason why Romano can be used as a substitute for cotija is because of its tangy flavor and texture.
Its flavor comes from the aging process, up to 10 months after molding.
2. Parmesan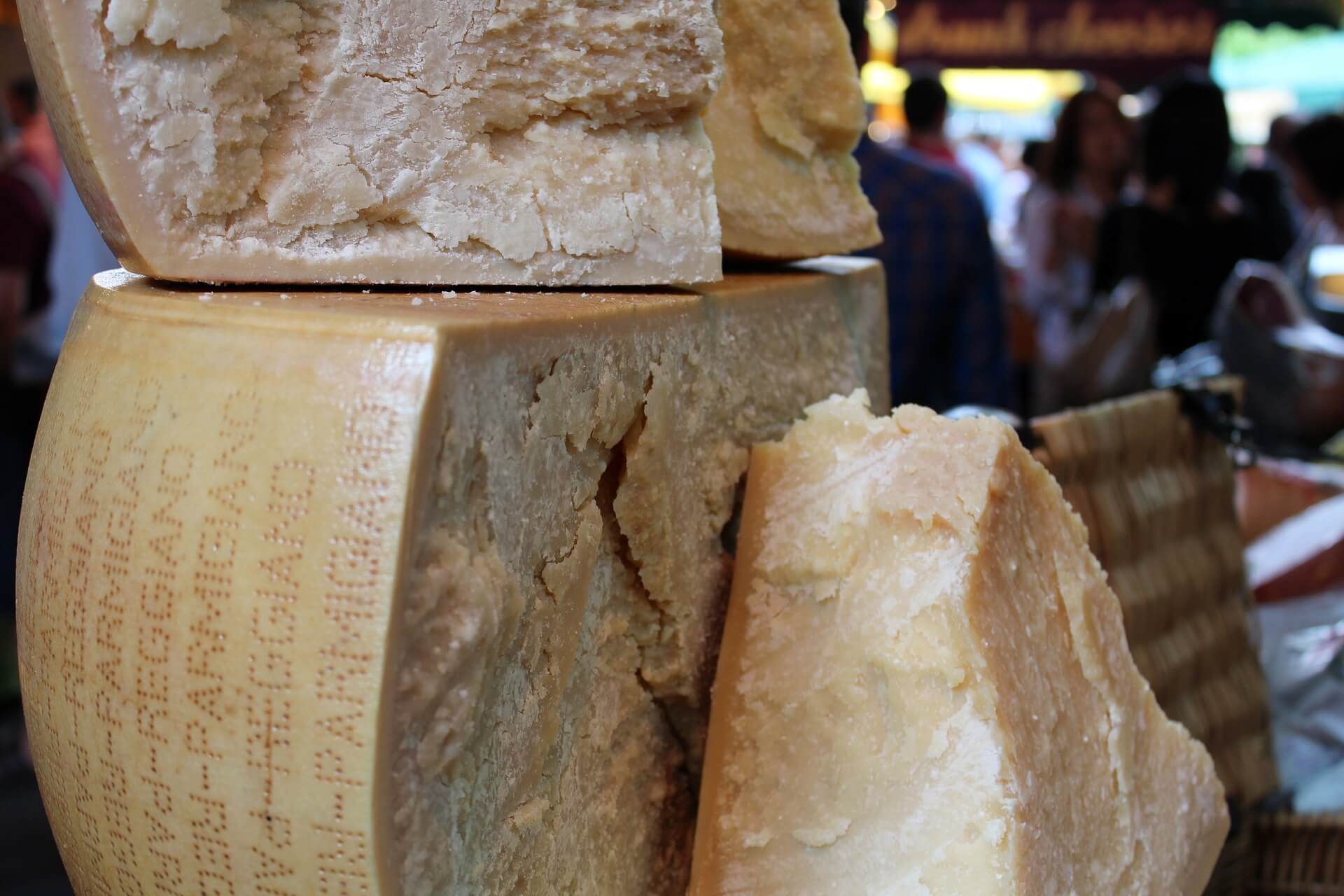 Another hard-grating cheese variety is Parmesan. Judging by its pale yellow appearance, the cheese has a strong flavor.
This Italian-made cheese typically ages for one to three years, depending on the manufacturer.
While Parmesan is a good substitute for cotija, it is more expensive. Italian Parmesan cheese costs up to $20 for a small piece and $1,000 for a wheel. The reason for its expensive price is the amount of milk needed to make Parmesan.
3. Mexican Queso Fresco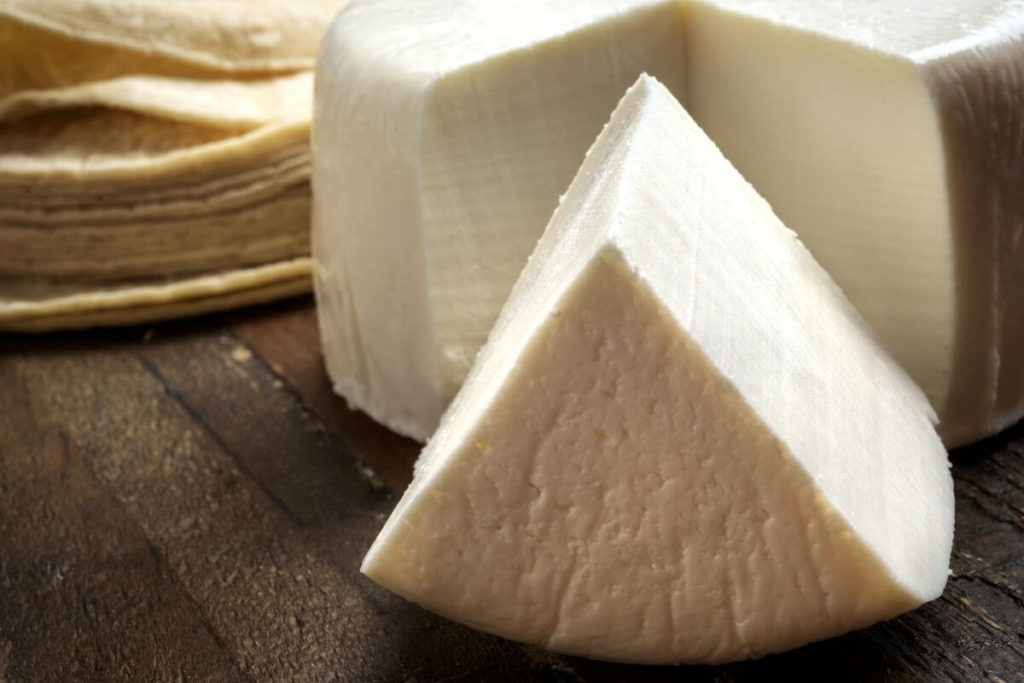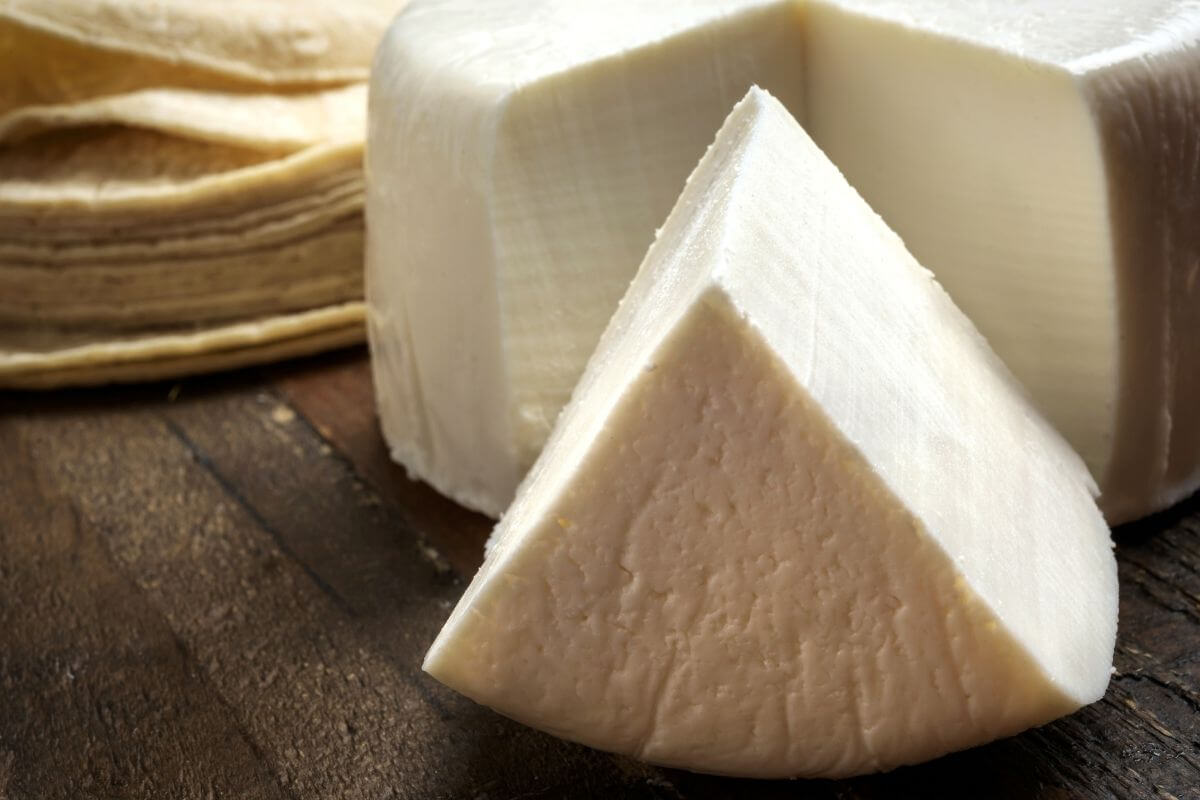 Mexican queso fresco is a moist and creamy type of cheese with a lightly salty flavor. It can make a good substitute for cotija because of its buttery notes.
The texture of this cheese feels drier compared to cotija, but it has the same sharp flavor.
This type of cheese is common for salads and garnishing soups. In Mexico, queso fresco is crumbled on top of any classic dish, adding a unique flavor.
The best use of queso fresco is for tacos and as a cheese dip.
4. Feta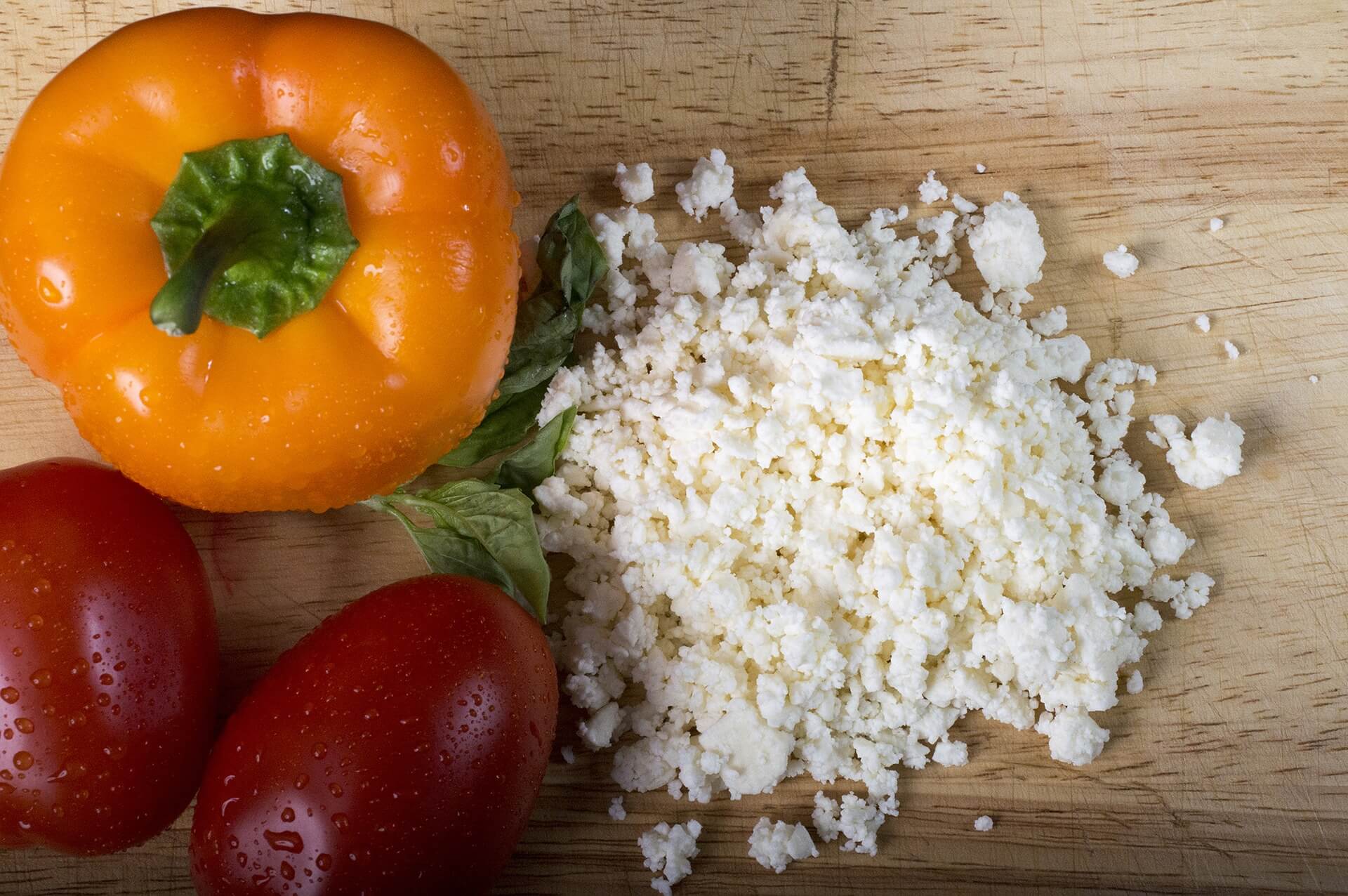 The best substitute for cotija cheese is feta. It is a brine curd white cheese derived from a mixture of cow and goat milk.
It is aged, that's why the taste is tangy, rich, and slightly salty. The more aged the cheese is, the more peppery and hard it is.
Feta has a slightly grainy texture. It is commonly used for baked recipes and is very nutritious because it is an excellent source of calcium. This cheese is famous in Greece, perfect for sandwiches and meat recipes.
5. Ricotta Salata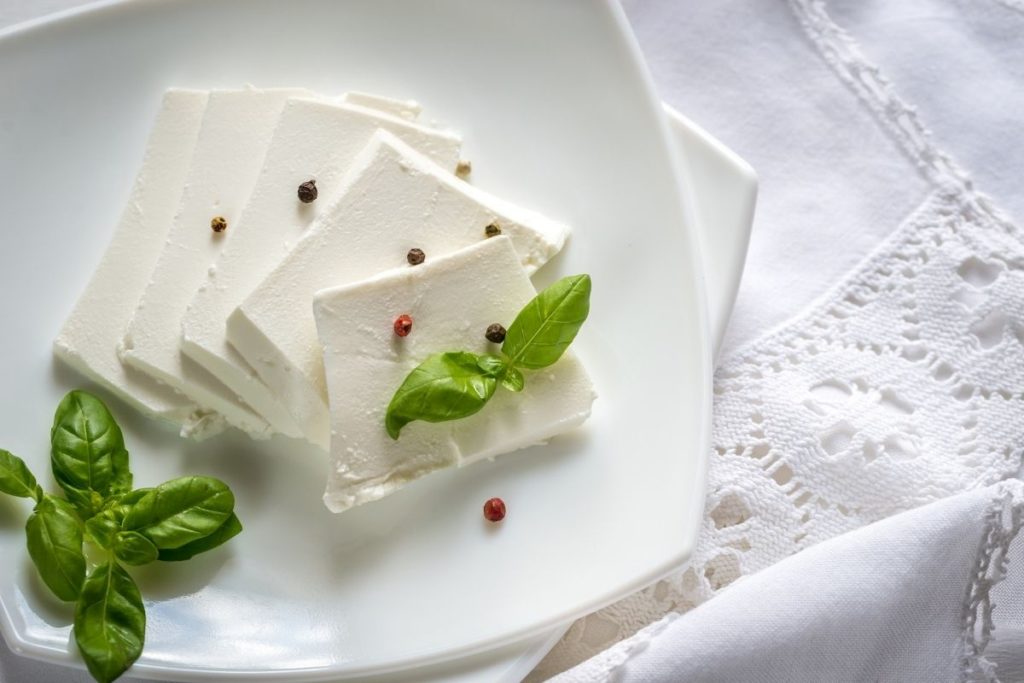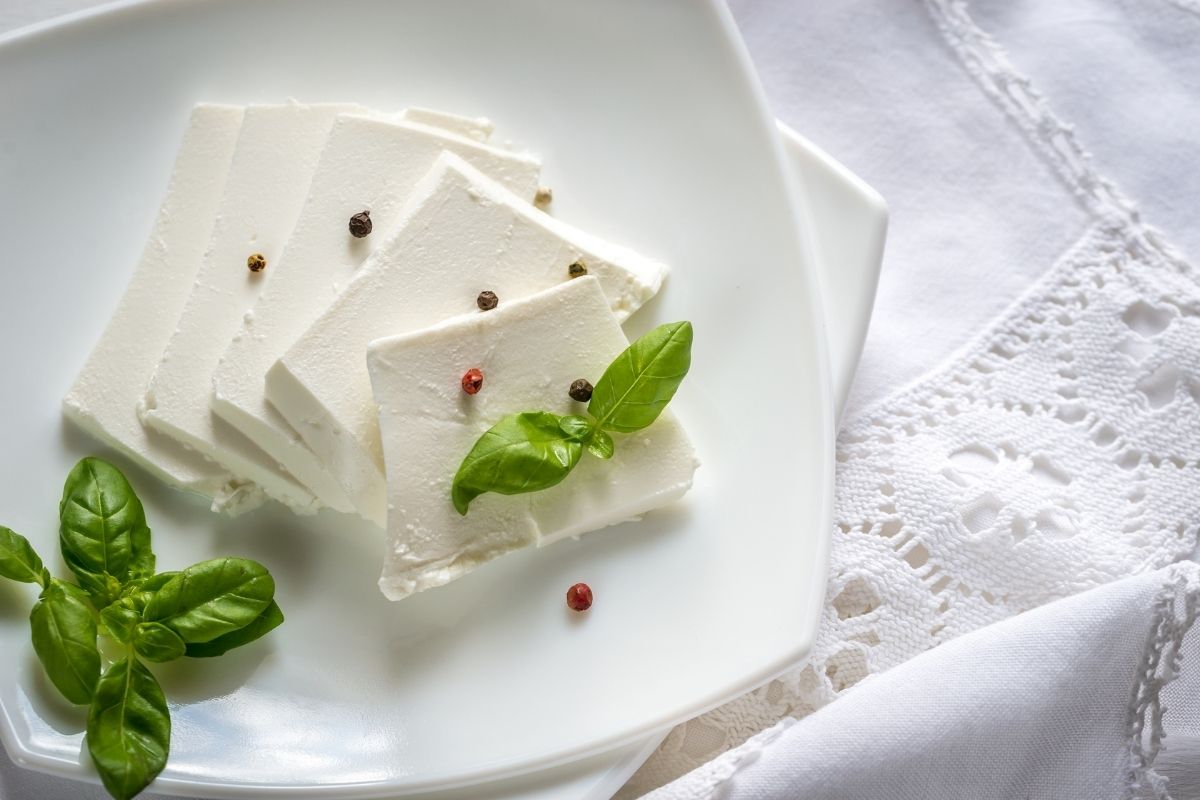 Ricotta Salata is an Italian cheese made from sheep's milk and aged for 90 days. Milky white in color, this cheese has a firm texture and salty taste, similar to cotija cheese.
An ideal tandem to sandwiches, wine, and pasta dishes, Ricotta cheese is both nutty and milky.
6. Anejo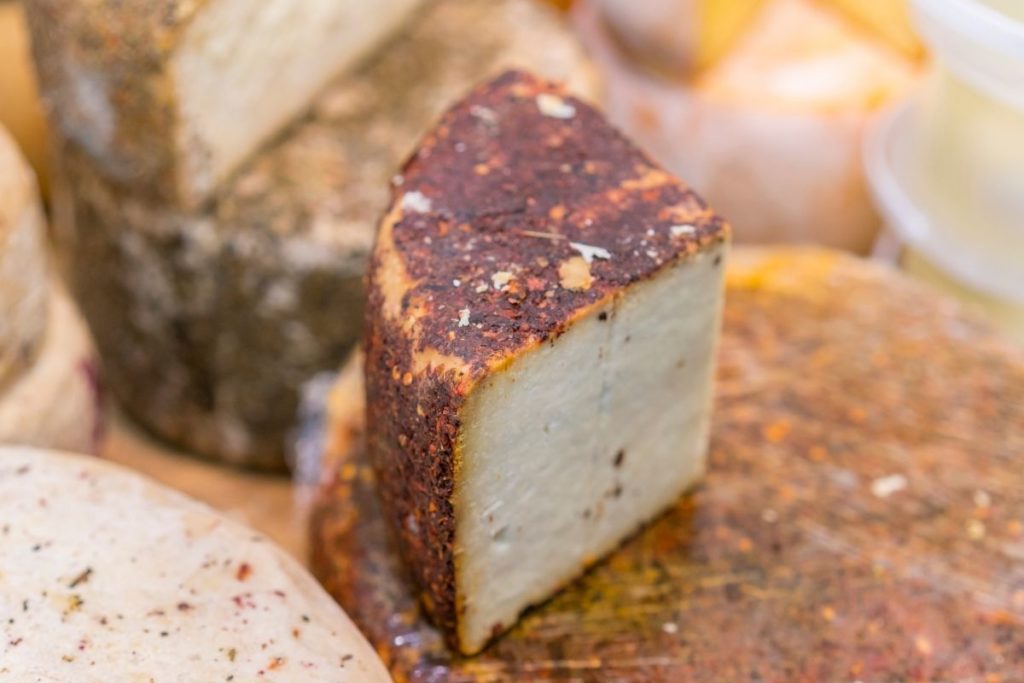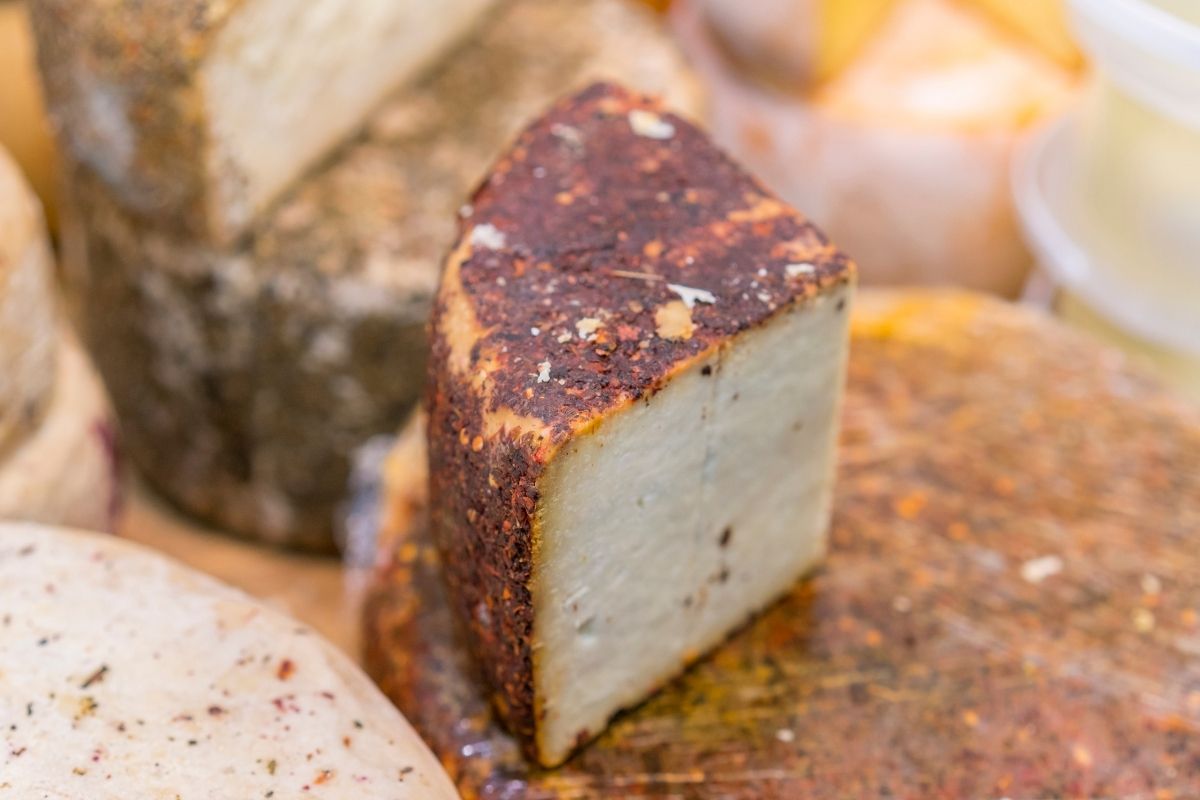 Another aged Mexican cheese, anejo comes from skimmed goat milk. However, it is manufactured from cow's milk nowadays because goat's milk is more expensive.
Anejo has a brick-red exterior derived from paprika. Although this cheese has a bit of a spicy kick, it also tastes salty and tangy.
Cotija Cheese Variety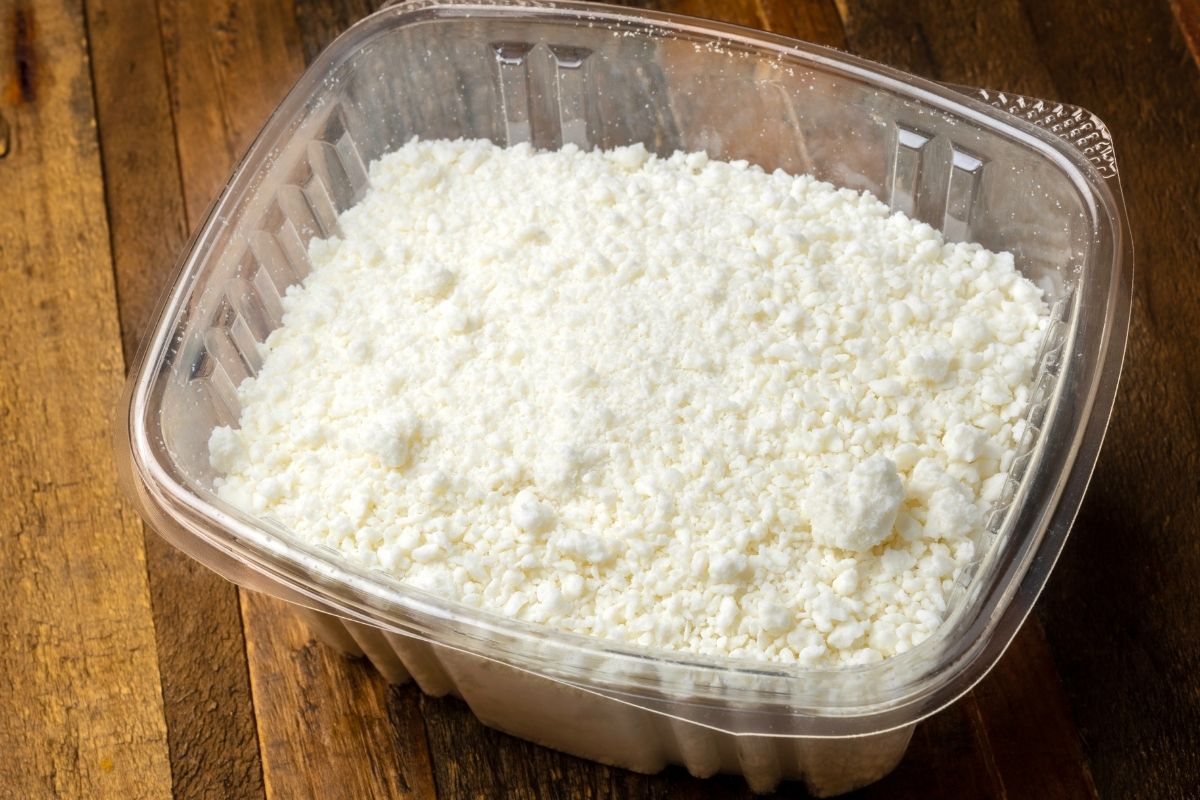 There is a specific variety of cotija that is finely ground. It is called cotija molido, aged and salted for soups, pasta, and topping for pizzas.
You need molido for cooking meals without needing to chop the cheese finely.
Best Cotija Cheese Recipes
If you run out of cotija cheese, you can use the mentioned substitute ingredients to make the following recipes.
Steak Quesadillas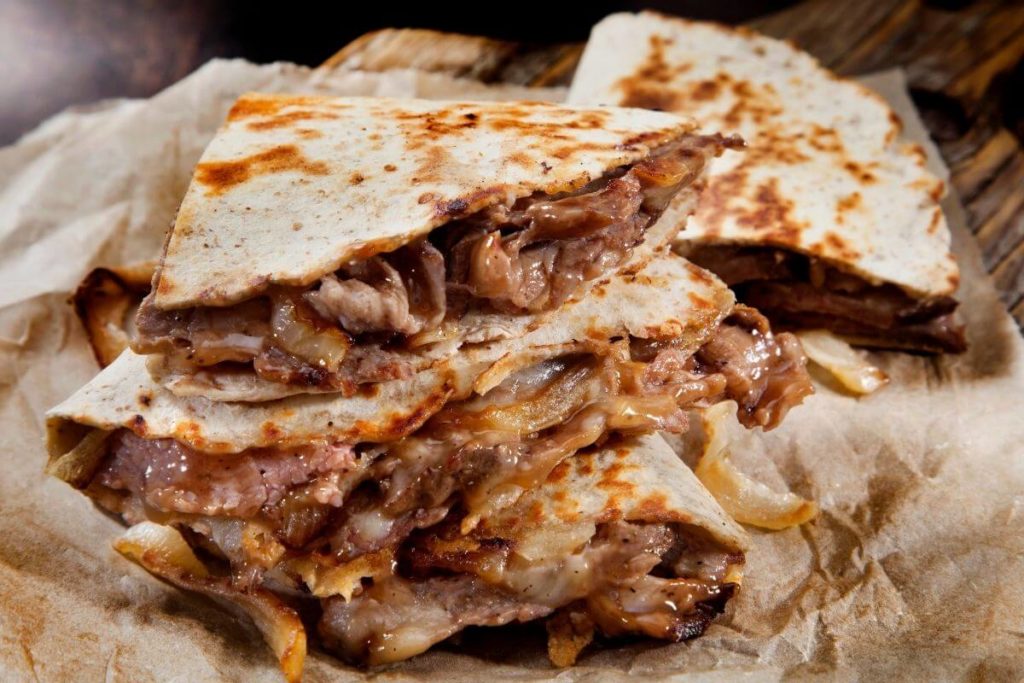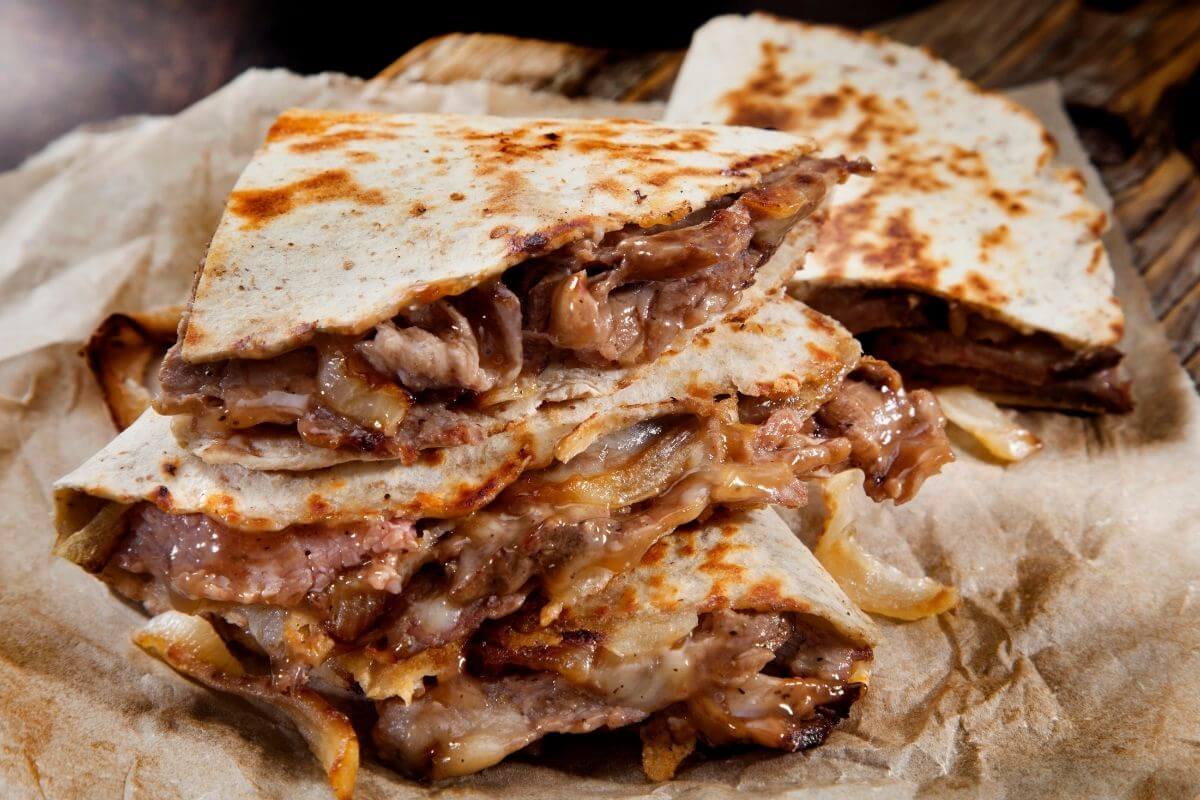 One of the most delicious Mexican snacks is quesadillas. For this recipe, you can add Parmesan or Romano to add a kick to the snack.
Here's what you need:
Tortillas
16 oz rib-eye steak
1 onion

1 Ancho powder

4 tablespoons vegetable oil
4 springs of fresh cilantro
Romano cheese, grated
2 poblano chilies
Instructions:
Set aside tortillas. Combine all other ingredients in a bowl.
Add salt and pepper to taste.
Distribute filling evenly to all tortillas. Cover with another tortilla to form a sandwich.
Heat until the cheeses melt.
Repeat the process.
Note: You can add more chilies if you want the quesadillas to be spicy. To balance everything, add more Romano cheese.
Torta de Arroz
Torta de Arroz is a staple food in Mexico. It is rice layered with chilies, corn, onion, garlic, tomatoes, and sour cream. The best thing about this dish, it only takes half an hour to bake.
Here's what you need:
4 cups steamed brown rice
1 garlic clove, minced
1 onion, chopped
3 chilies or jalapeños to taste
2 tablespoons oil
20 oz tomatoes, crushed
12 oz corn kernels
1 1/2 cups grated Romano or cotija cheese
2 cups light sour cream
1/4 heavy cream
Instructions:
Stir garlic, onion, and chilies in a pan with hot oil. Add tomatoes, corn, and rice. Simmer for five minutes.
Place the mixture in an oven-safe dish. Combine sour cream and heavy cream, and then spread over rice. Top with cheese. Repeat the layers.
Heat oven to 350 degrees. Bake for 30 minutes or until the mixture is bubbling.
Let it cool, then serve.
Conclusion
There are a number of choices available for a cotija cheese substitute in case you run out. You can try feta, Romano, ricotta Salata, Parmesan, and more.
If you are making a Mexican dish that requires the flavor profile of cotija cheese, let us know which substitute you choose!
Print
6 Best Cotija Cheese Substitutes
Check out these great substitutes for Cotija Cheese that have been shared on Pinterest.
Instructions
Click on each link above to view the pin.
Learn more about the ingredient.
Purchase the ingredient.
Add a substitute to your recipe =)
Keywords: Cotija Cheese Substitutes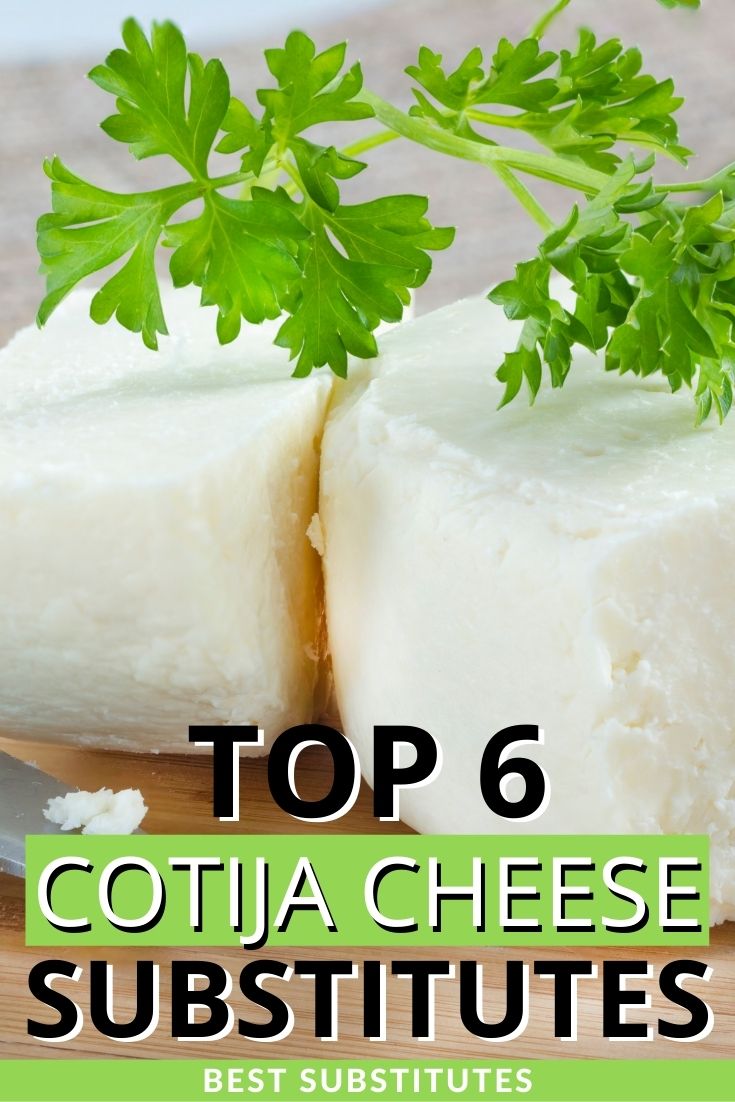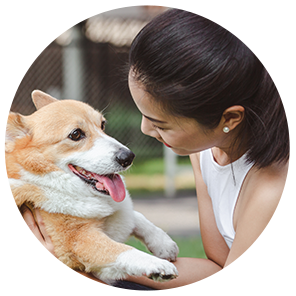 Hi, I'm Linda thanks for stopping by! We're so happy you're here. If you're a foodie and love to cook from home - you're in the right place..
LEARN MORE
Join the mailing list and receive our free newsletter!
Recipe Marker provides you with the best information about home cooking tips, recipes, ingredient substitutes and more. Check out our blog to see the latest articles.