5 Best Substitutes for Prosciutto (updated 2023)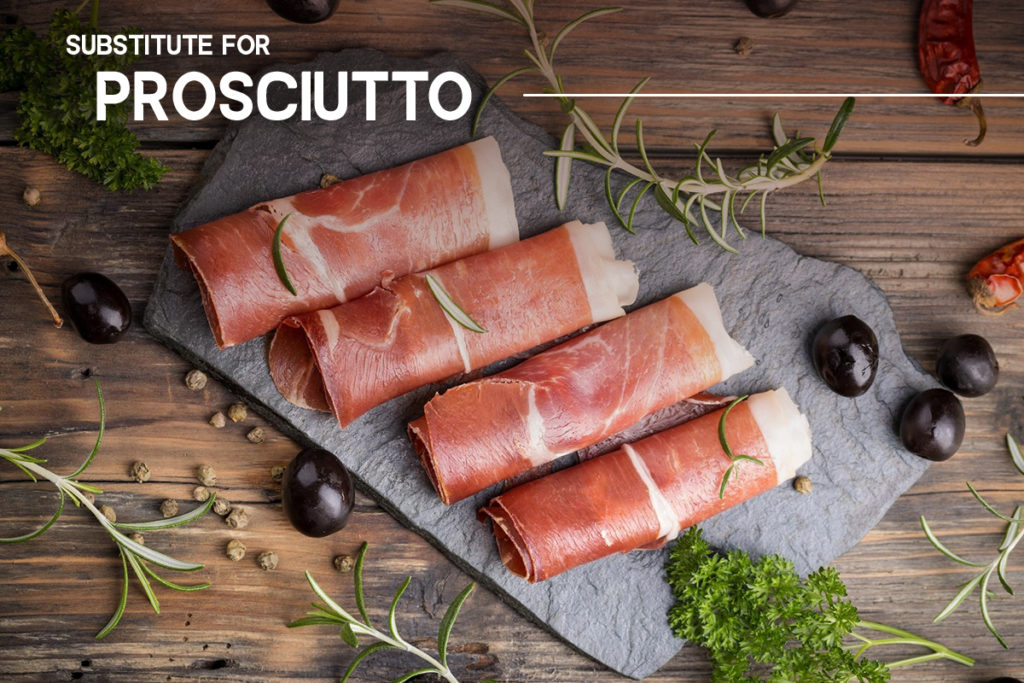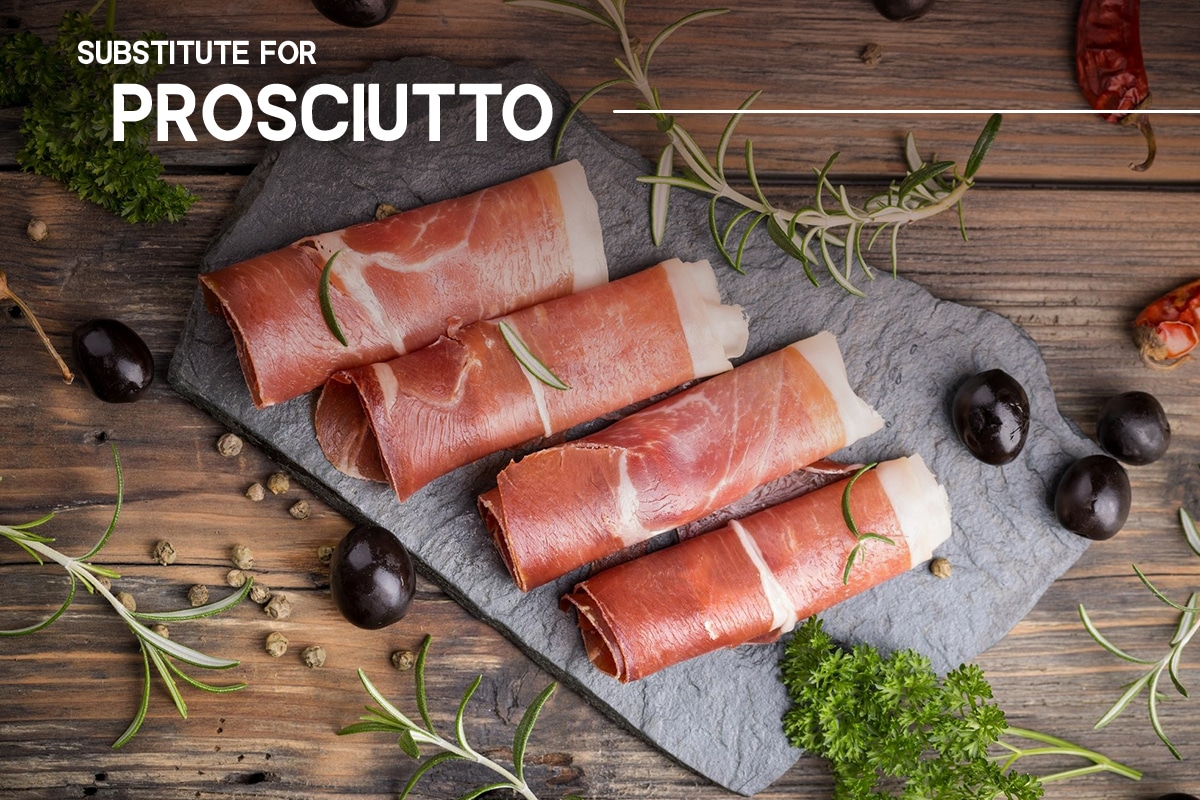 Are you looking for a great substitute for prosciutto? Stick around as we share the best alternatives you can use for your cooking recipe.
Apart from being used in cheese and meat boards, prosciutto is also popular as an appetizer with some sweet and juicy melon, as toppings on pasta and pizzas, and of course, eaten on its own.
What is Prosciutto?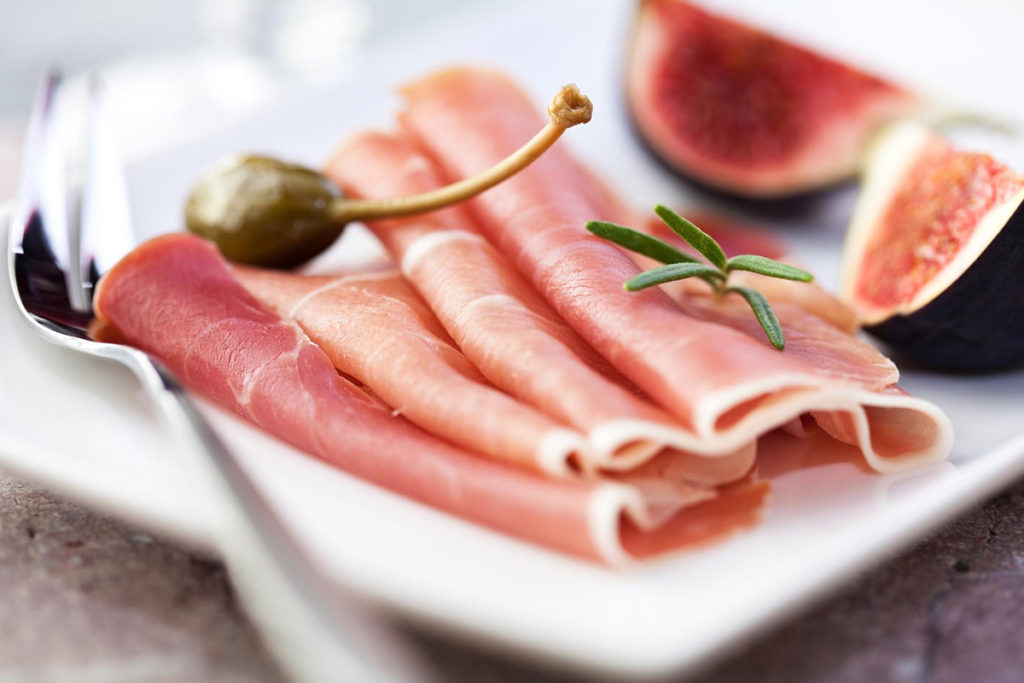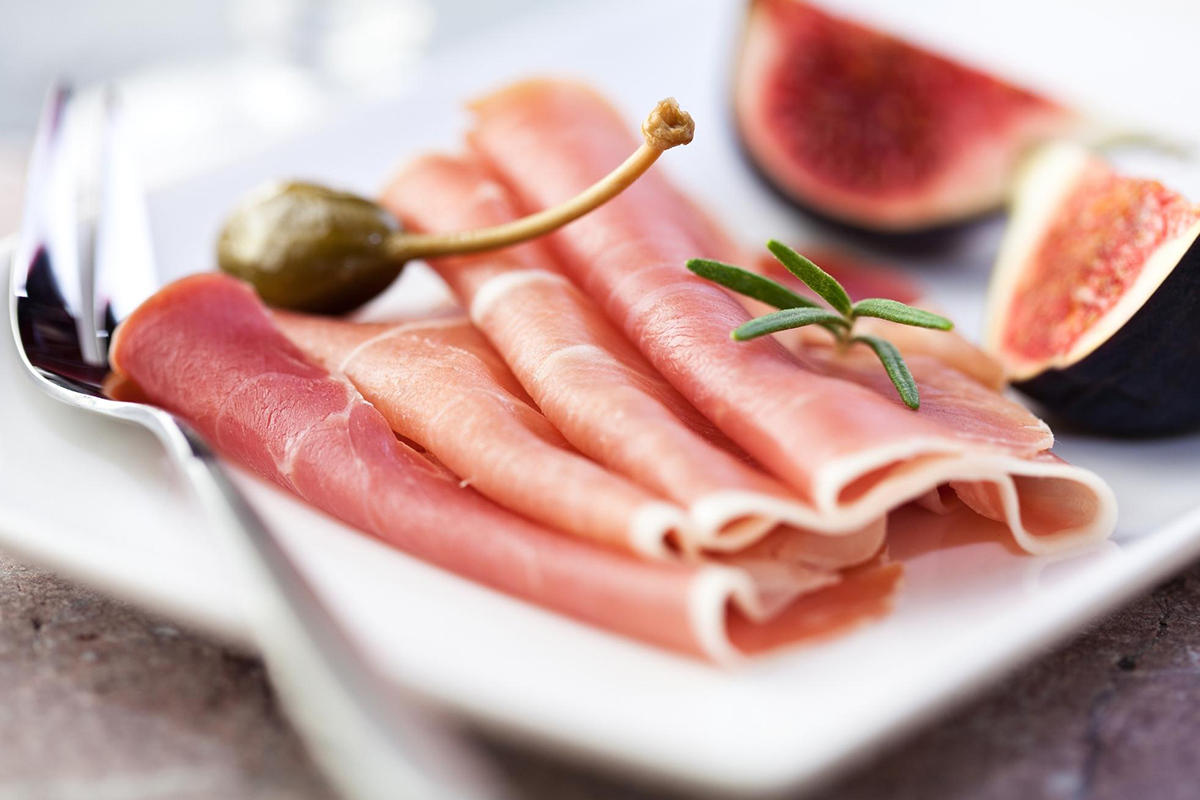 Prosciutto is a type of dry-cured ham that originated from Italy, usually served in thin slices. There are two main types of prosciutto, namely prosciutto crudo, which is a raw, cured ham, and prosciutto cotton, meaning cooked ham.
This article will mainly focus on prosciutto crudo as this is the more popular version many of us know today.
This type of ham typically comes from the hind or thigh legs of pigs. It is salted and dried, mainly to draw out the moisture within the pork. This salting process prevents bacteria from entering the meat and allows flavors to develop as well. It is later on left to dry-age.
Prosciutto has complex flavors because of its dry-aging and salting process. Apart from saltiness, it also bears hints of sweetness.
There is also a buttery taste peeking through thanks to the fattiness that comes from the meat itself, almost as if the prosciutto melts into your mouth with its uber-thin slices.
Younger-aged prosciuttos tend to have a sweeter flavor and less prominent saltiness. In terms of color, it is salmon pink or reddish pink.
As it develops, the flavor becomes more complex, with sweetness, saltiness, and depth all playing with each other. The texture also tends to become less moist over time, and it turns orange-brown in color.
Best Substitutes for Prosciutto
1. Jamon Serrano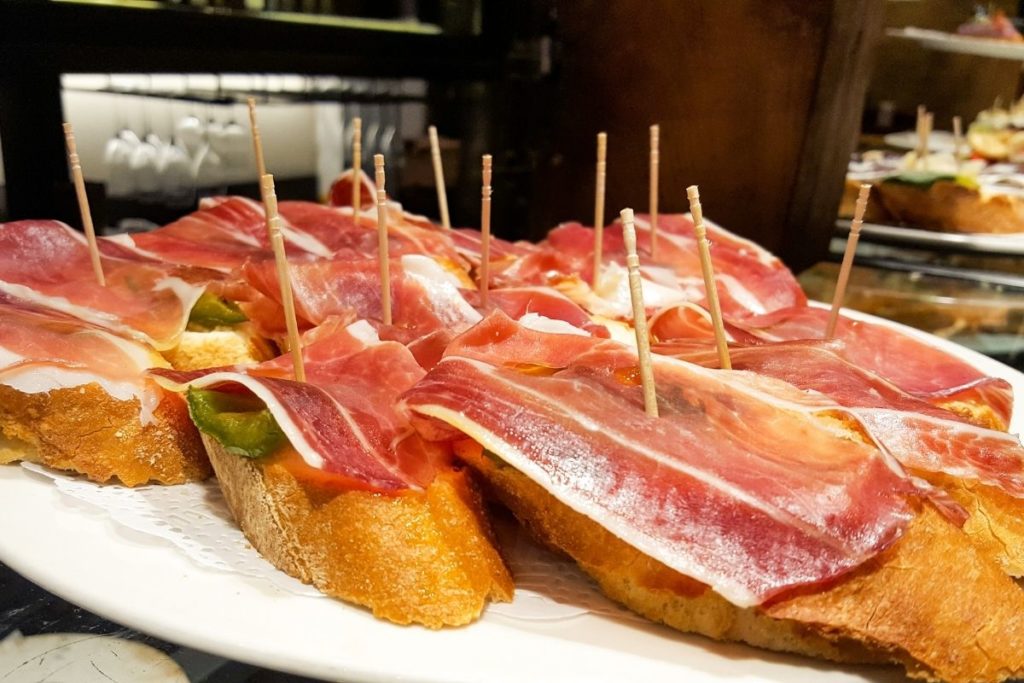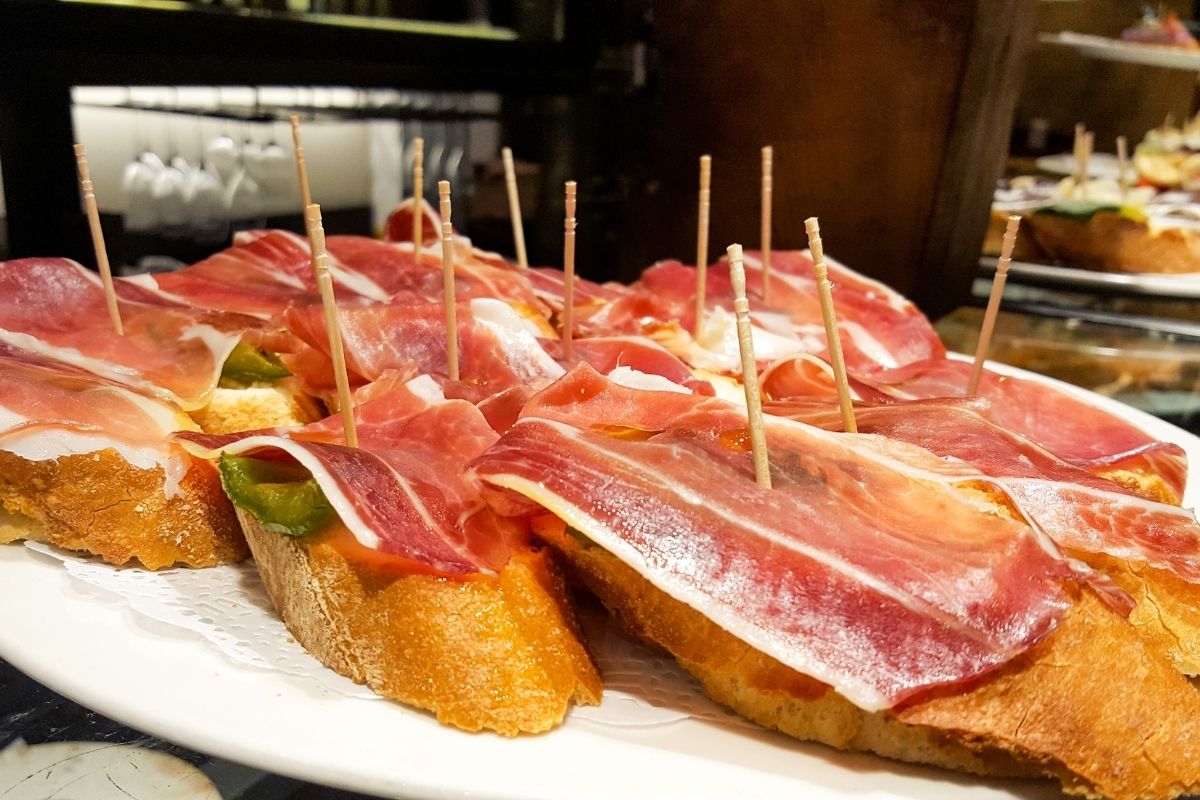 A type of ham that can replace prosciutto when needed is Jamon Serrano, otherwise known as Serrano Ham. This is a Spanish ham that is cured for over a year.
The only difference between Jamon Serrano and prosciutto is that it does not use tons of salt during the curing process, resulting in a less salty flavor.
Despite being less salty, Jamon Serrano still has intense flavors thanks to its long curing process. It has a pronounced nutty flavor that shines through.
2. Bacon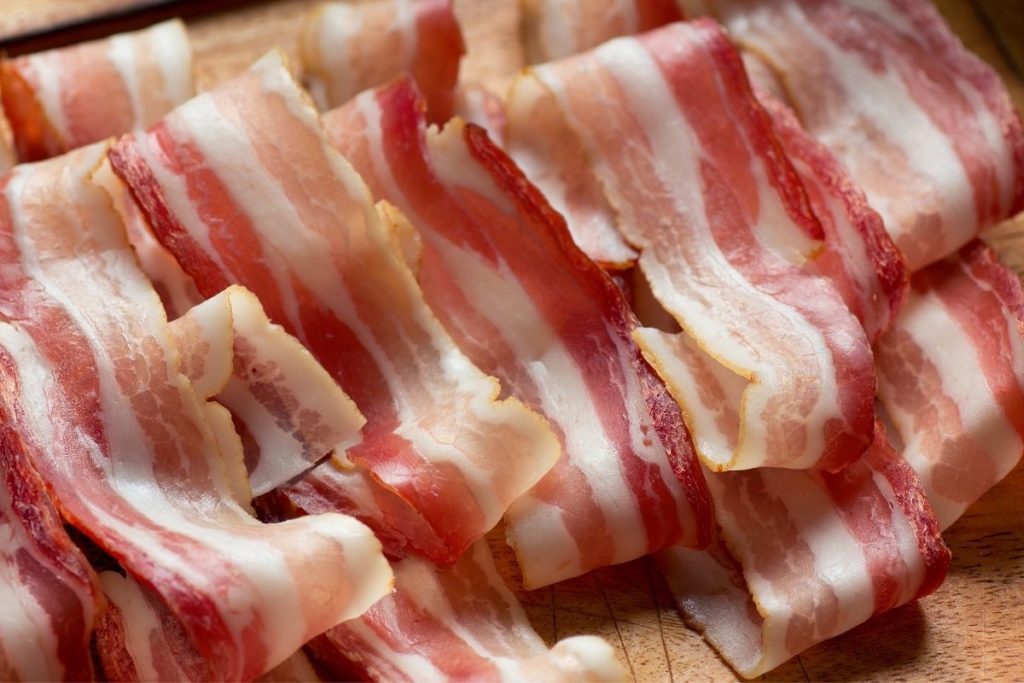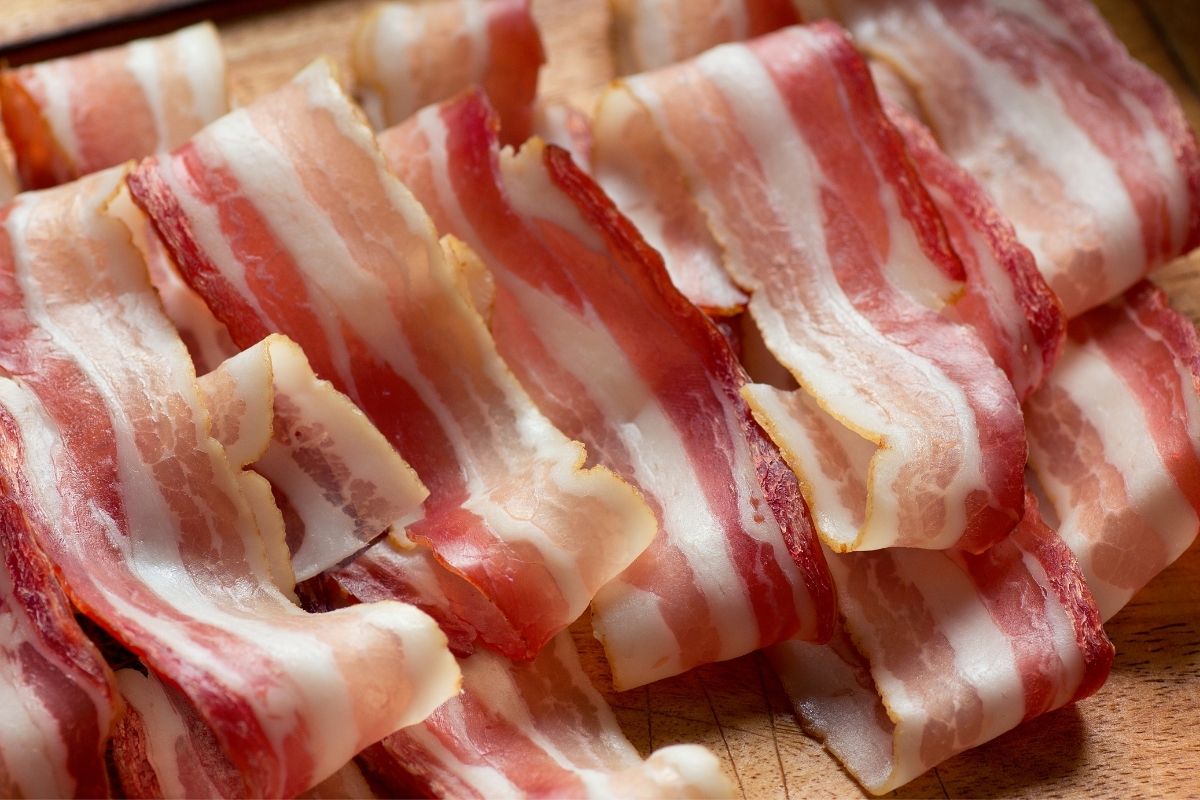 Bacon is already a staple in most homes, making it a perfect substitute when you're in a pinch. Since bacon already comes thinly sliced most of the time, you won't have to adjust anything, really.
However, it is unsafe to serve bacon raw, so you won't get the same flavor profile as prosciutto for a charcuterie board.
While there are many bacon flavors on the market today, it's best to use smoked bacon or salt-cured bacon. Either of these will mimic the meatiness and the taste of prosciutto due to the curing process.
3. Ham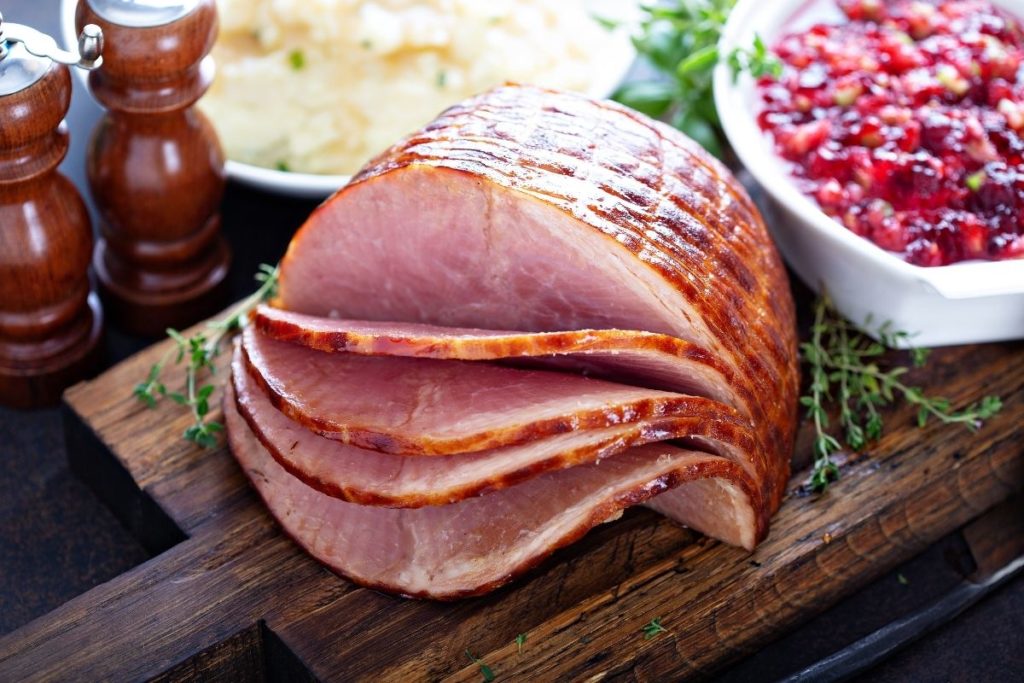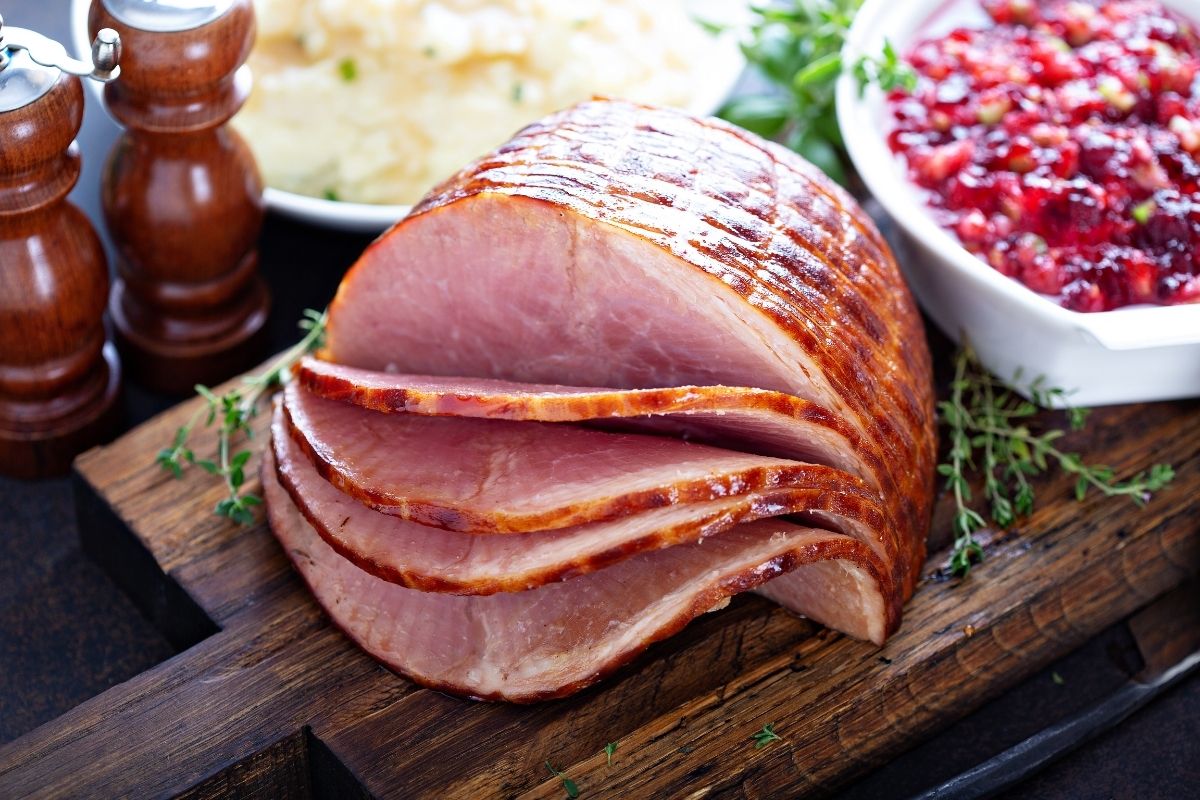 Sandwich or deli hams are already thinly sliced, similar to bacon. However, ham is not as salty as prosciutto.
This is something you can remedy, though, as you can easily flavor it with other trimmings or condiments, giving you more control over the saltiness.
Since there are different types of ham available just about everywhere, you may want to stick with the classics such as smoked ham and black forest ham. You can also opt for sandwich ham. These all have a similar texture to prosciutto.
4. Pancetta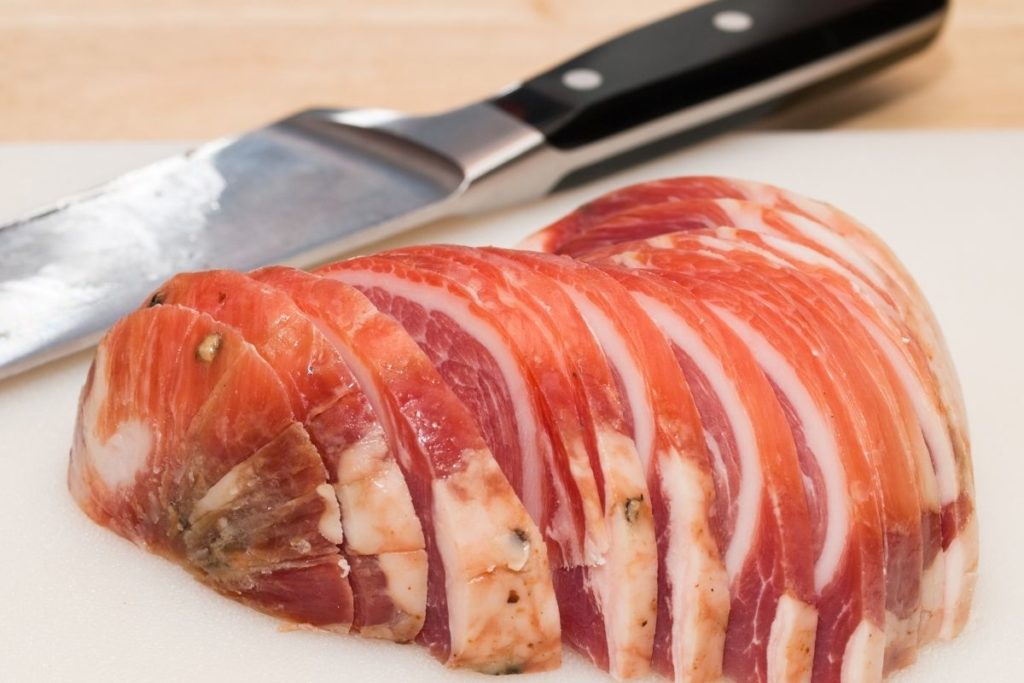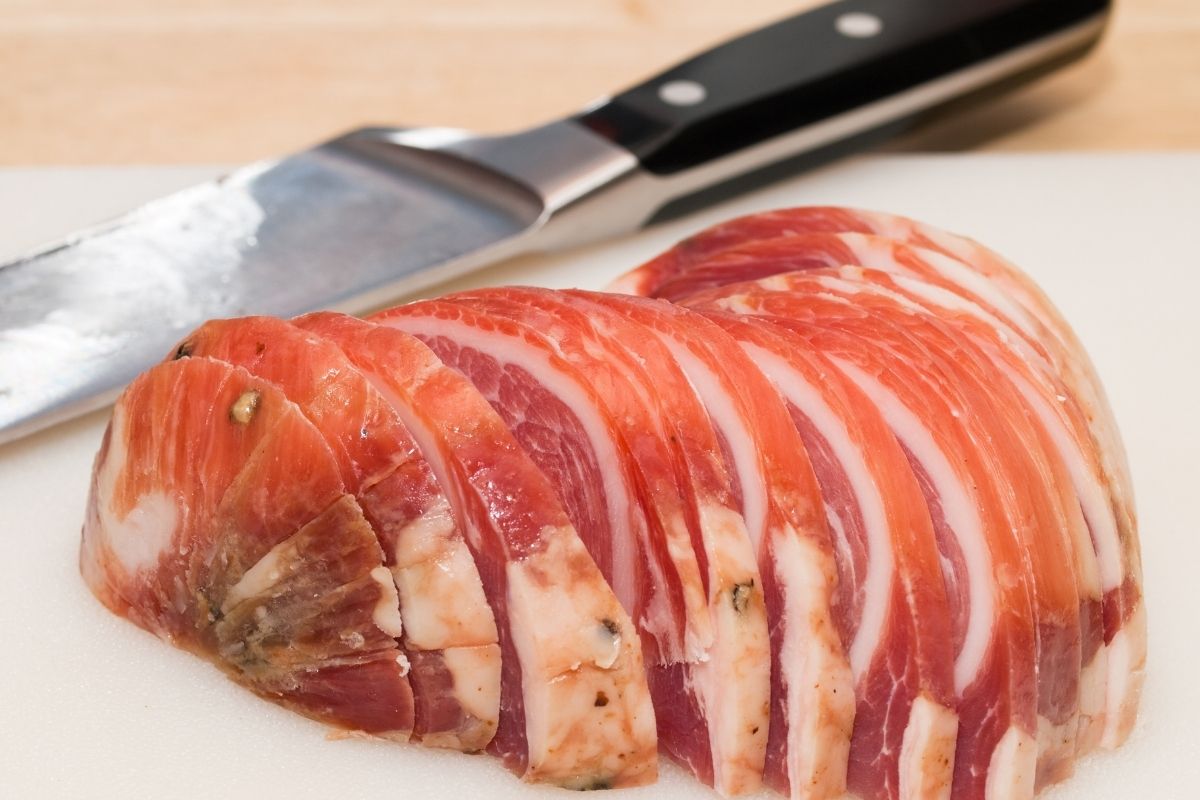 If you are planning to cook with your prosciutto, you can turn to pancetta, otherwise known as Italian bacon. In fact, it gets its name because it is quite similar to bacon in terms of flavor, but the smokiness of bacon is not present in pancetta.
Instead of smoking, pancetta gets its flavor from curing using a variety of spices and salt.
Pancetta imparts a complex flavor profile, much like that of prosciutto. It has a strong, bold, and somewhat tangy taste. What you need to remember when working with pancetta is you need to cook it.
This is because it is only cured and not dry-aged and air-dried.
5. Salami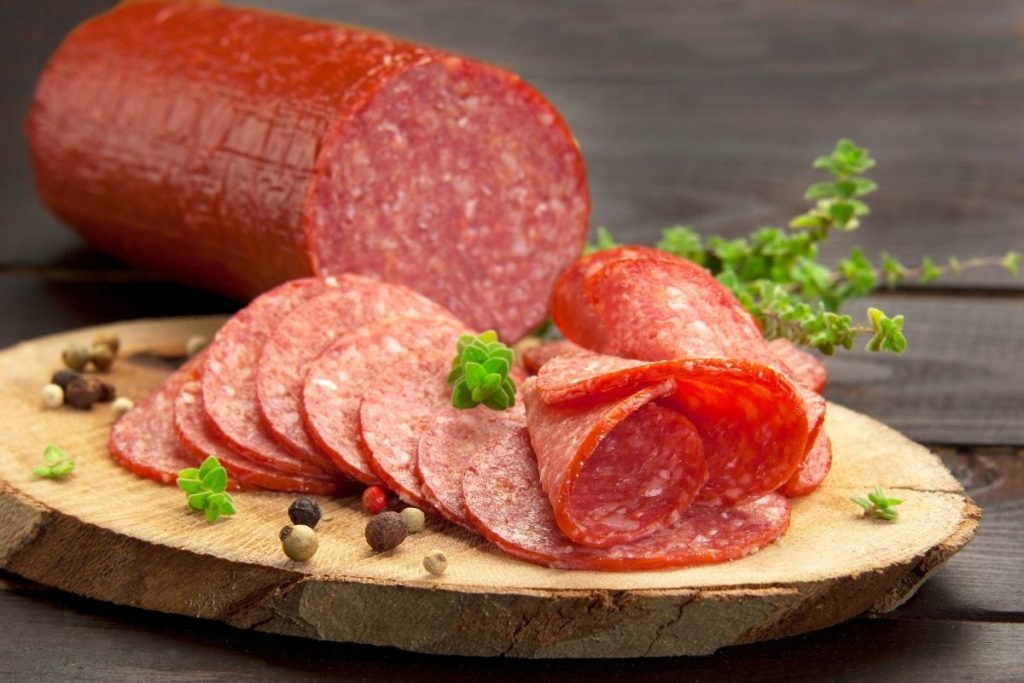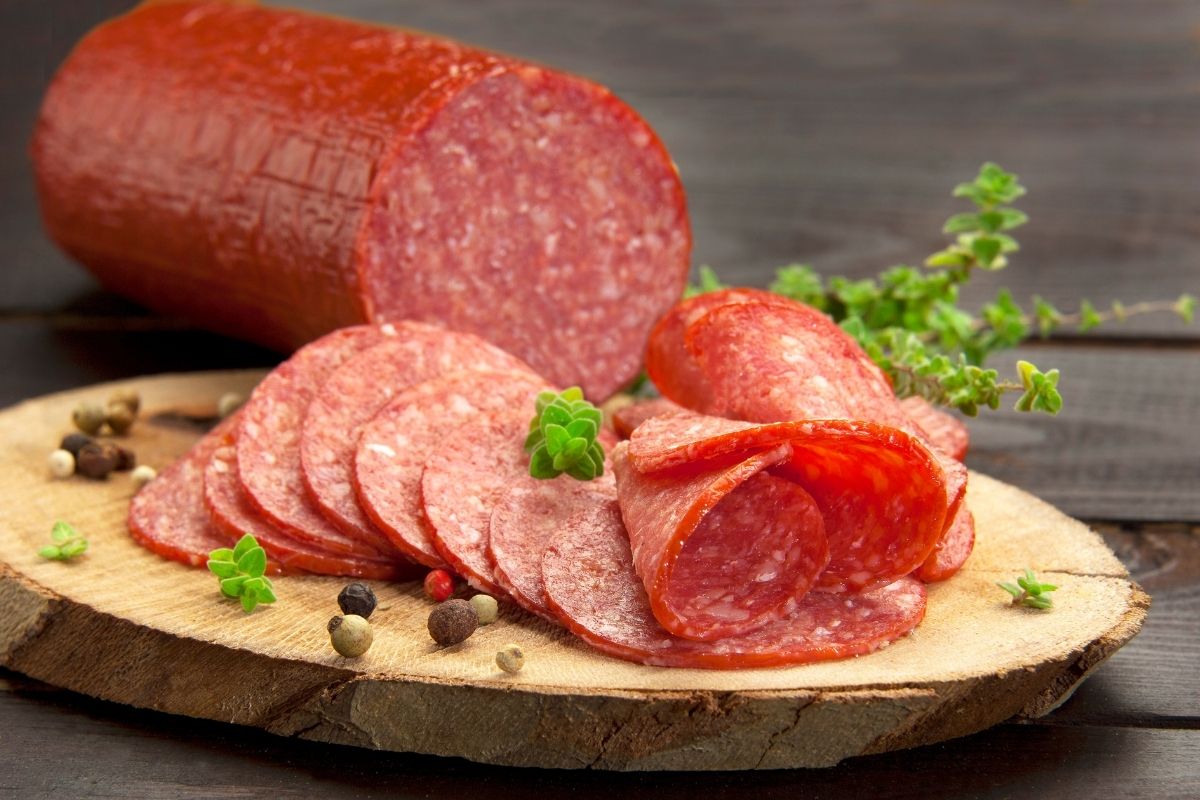 If you want to stay on the Italian route, you can also use salami as a substitute for prosciutto.
Before you judge its appearance and its lack of similarities to prosciutto, you should know that its flavors are actually on par with each other.
Salami is a type of fermented Italian sausage flavored with different spices during its curing process.
Depending on the spices used, salami can have a savory, sweet, or even spicy taste. It is also air-dried, allowing the flavors to further develop.
Final Thoughts
When looking for a substitute for prosciutto, be sure to find something that is well-seasoned to achieve that flavorful outcome. With these options, you can hopefully get the right one for your needs.
Print
5 Best Prosciutto Substitutes
Check out these great substitutes for Prosciutto that have been shared on Pinterest.
Instructions
Click on each link above to view the pin.
Learn more about the ingredient.
Purchase the ingredient.
Add a substitute to your recipe =)
Keywords: Best Prosciutto Substitutes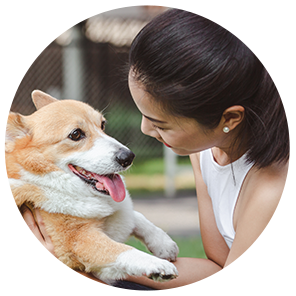 Hi, I'm Linda thanks for stopping by! We're so happy you're here. If you're a foodie and love to cook from home - you're in the right place..
LEARN MORE
Join the mailing list and receive our free newsletter!
Recipe Marker provides you with the best information about home cooking tips, recipes, ingredient substitutes and more. Check out our blog to see the latest articles.