6 Best Capri Sun Flavors Ranked! (2023)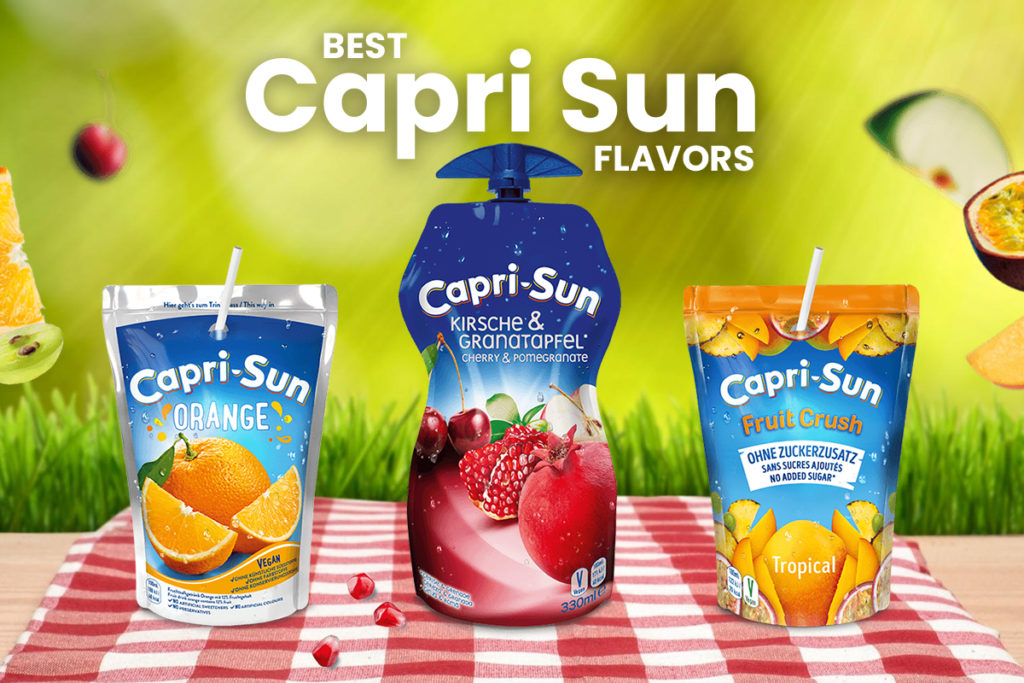 Are you curious about what are the best Capri Sun flavors to drink? We rank the most popular Capris Sun flavors in this article.
Capri Sun's unique packaging grabbed the news when it first debuted in 1969. In addition to being novel and practical, the "liquid in a straw-pouch" concept was also a great idea for traveling.
The company's popularity skyrocketed throughout the years.
In fact, the company has grown to be a favorite of astronauts at the European Space Agency. Capri Sun is also a favorite among young children because of its sweet flavor and the fact that it doesn't spill or make a mess.
Best Capri Sun Flavors Ranked
1. Orange
One of the original flavors, Capri Sun Orange, has remained unchanged for decades.
This juice is nothing like orange juice. Even so, it's a solid beverage. Lighter than OJ, it lacks the dense pulpy flavor of fresh juice.
That said, Capri Sun Orange has a distinct citrus flavor. Capri Sun orange is a good choice if you like tradition and simplicity.
2. Tropical Punch
Capri Sun Tropical Punch is an excellent choice if you have children who are particular about their beverages.
In this fruit cocktail, pineapple, lime, and orange pair with strawberry and apple for a tangy contrast.
It's a tropical punch, not a fruit punch because it has a lot of summery tastes.
A tinge of tartness may be found in the tropical punch. This flavor creates an interesting taste character.
Chilling is the best way to enjoy it. You could even make a slushie out of it and put it in the freezer.
3. Strawberry Kiwi
Capri Sun Strawberry Kiwi is one of those flavors that, depending on your taste, you either like or despise.
Strawberries and kiwis are now known for their robust flavors. Because of this, it's no surprise that their pairing is rare.
Capri Sun has done an excellent job of combining and harmonizing the zest of kiwis with the sharpness of strawberries, despite the unexpected pairing.
In comparison to the other tastes, strawberry kiwi tarter. Despite this, it has a large following.
This is a flavor combination that adults may appreciate more than children, although children will like it as well.
4. Pacific Cooler
Capri Sun Pacific Cooler is a tasty concoction that combines a variety of unique tastes.
Fruit concentrates such as pear, grape, orange, and pineapple are on the ingredient list. No single fruit overpowers the others in this harmonious concoction of tastes.
For those who dislike pear or grape juice, this drink is a great alternative.
Chilled Capri Sun Pacific Cooler is the finest way to enjoy it. In the summer, when you don't want to overindulge in sugar, this is a great option.
5. Lemonade
Does the flavor of fresh-squeezed lemonade appeal to you? Because it is neither too sweet nor too tart, Capri Sun lemonade is a great alternative.
Sweet and tart flavors are well-balanced in this beverage and the lemons have a pleasant, zesty taste.
Drinking this on a hot day at the beach is a great way to cool down. Although it contains sugar, it doesn't taste too sweet.
It's a simple lemonade with just the right amount of sweetness and a good flavor.
6. Wild Cherry
Wild cherry is one of the nicest flavors of Capri Sun made with only one type of fruit: the single-fruit varieties.
That being said, it does not live up to its "wild" label in the slightest. Though cherry's distinctive fruity flavor is hard to miss.
Sweet and pleasing to the palate, Capri wild cherry has an excellent flavor and tastes like genuine fruit.
Conclusion
Capri Sun is a household name that has endured and thrived through successive generations. There are times when you need something that's not too powerful but still keeps you hydrated, and these will do the trick.
We hope the list provided above helps you find the best Capri Sun flavor to try next.
Print
6 Best Capri Sun Flavors
Check out this list of the best Capri Sun flavors to try!
Instructions
Pick your favorite flavor
Click on the link to visit Pinterest
Buy items from your local store or online
Enjoy and share on social media!
Keywords: Best Capri Sun Flavors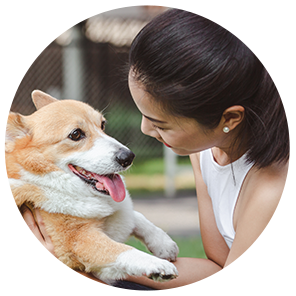 Hi, I'm Linda thanks for stopping by! We're so happy you're here. If you're a foodie and love to cook from home - you're in the right place..
LEARN MORE
Join the mailing list and receive our free newsletter!
Recipe Marker provides you with the best information about home cooking tips, recipes, ingredient substitutes and more. Check out our blog to see the latest articles.