7 Best Poppi Soda Flavors (Ranked in 2023)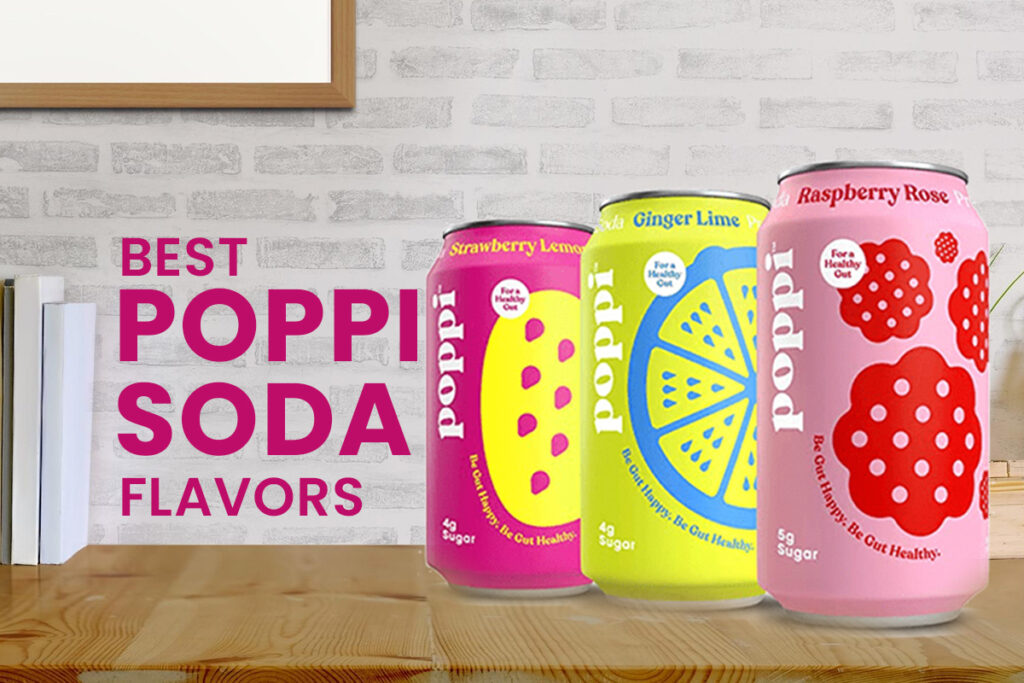 Are you trying to decide which Poppi Soda flavor to try next? We share a list of the most popular Poppi Soda flavors in this article.
Are you also a fan of a sugary fizzy drink? Yes, we're talking about soda. Regardless of how healthy you are, there might be a time that you find yourself enjoying an occasional soda. There's no doubt, that this beverage is tempting.
For many health-concious people, soda is unhealthy with lots of sugar. But did you know that there's a company that offers a gut-friendly soda?
In America, there's a soda manufacturer named Poppi who produces bubbly drinks that are low in calories and has apple cider vinegar which is responsible for a bunch of health benefits.
Let's talk about the best Poppi flavors available on the market. Read on for more details.
Best Poppi Soda Flavors
1. Ginger Lime
The Ginger Lime is the fruity blend's most complex taste, and as a result, it became a favorite among many clients.
The vinegar enhances the lime's tanginess, while the ginger adds a little sharpness to the drink without being overbearing.
It's a little different from the ginger ale you're used to, but it's still delicious and an excellent source of vitamins and minerals.
2. Strawberry Lemon
Strawberries and lemons blended together to create a very refreshing drink.
Although it was delicious and simple to consume, it lacked the sourness that would have made it even better.
3. Watermelon
Drinks made with Poppi's watermelon flavor will have just the right amount of sourness for watermelon lovers.
Adding a little apple cider vinegar brings out the rich fruitiness of the watermelon, making it taste like watermelon candy.
If you're hesitant to try something new, this is a fantastic flavor to start with.
4. Orange
If you like a more citrus flavor then try Poppi Orange soda. This is popular amongst fans.
Not only does it taste great but it's a fairly healthy soda drink. It only has 20 calories and 5 grams of sugar per serving.
This soda is gluten-free, vegan friendly, and Non-GMO.
This citrus drink can help aid with digestion, relieve bloating, and boosts your immunity.
It can also help promote a healthy heart and helps stabilize your blood sugar levels.
5. Classic Cola
With Poppi, you get the taste of sugary cola without the sugar excess.
With a mild, almost vanilla-like aftertaste that makes you need more, it manages to have a bite without being bitter or excessively acidic.
With 50 milligrams of real green tea caffeine, this taste provides a boost without being overpowering.
Even better, it didn't cause any discomfort in my stomach.
There is a slight difference in flavor, but it's enough to satisfy and you won't be able to tell that it contains apple cider vinegar by tasting alone.
6. Raspberry Rose
Poppi was able to find a taste combination that would complement the apple cider vinegar well.
In this Raspberry Rose, the gentle berry flavor of the vinegar is entirely masked by the rose's overwhelming aroma and flavor.
Try this taste first if you've always thought ACV was terrible.
7. Root Beer
A round, sweet richness permeates Poppi's Root Beer, bringing out the vanilla undertones that run deep throughout.
This taste was more popular since it was sweeter than the one before it, which wasn't always a negative thing.
Although many would argue that it isn't a true substitute for root beer, it's near enough to satisfy a want for something sugary and refreshing.
What is Poppi Soda?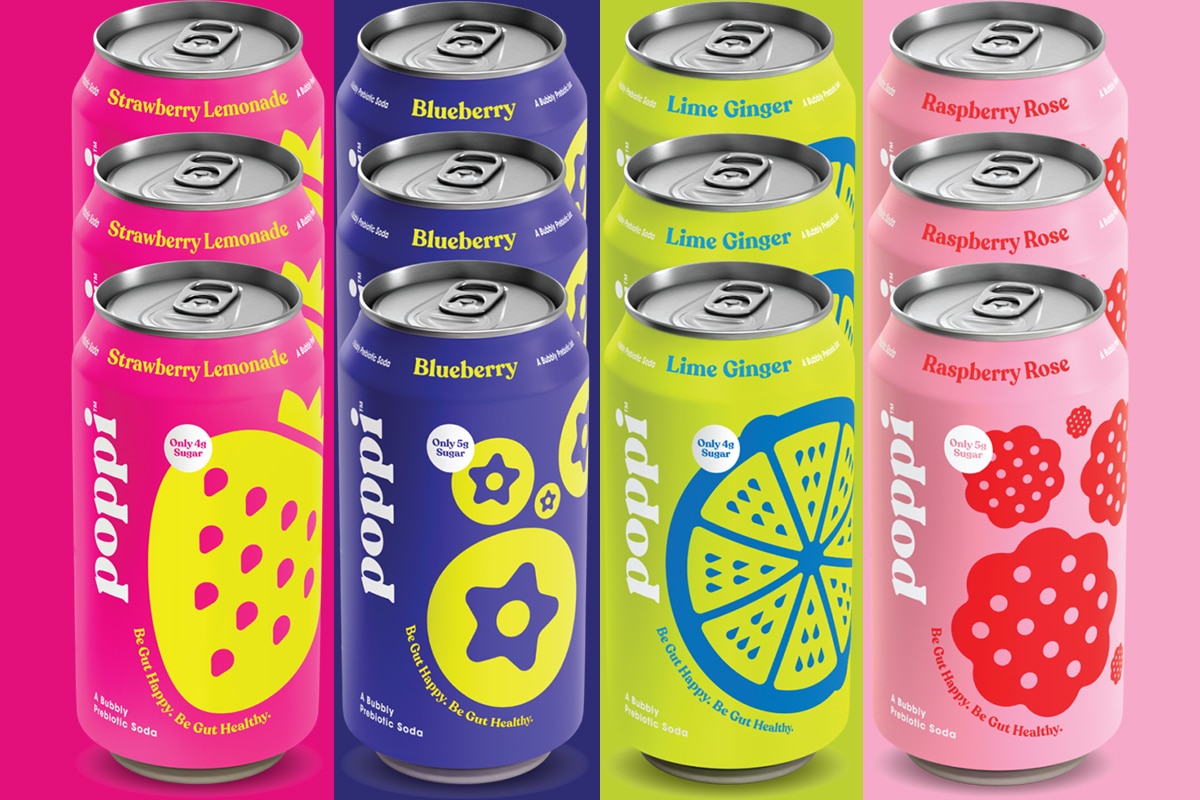 Poppi is a prebiotic soda company headquartered in Dallas, Texas.
They have a line of low-calorie, low-sugar prebiotic sodas made with natural ingredients and gentle carbonation that customers may enjoy.
Stephen and Allison Ellsworth, a husband-and-wife duo, came up with the idea for the company while experimenting in their kitchen with a combination of fresh fruit juice and the prebiotic powerful apple cider vinegar (ACV) to create a beverage that tasted fantastic and had real nutritional benefits.
After taking ACV daily for a week, Allison saw a significant improvement in her symptoms, for which she had been looking for relief from her ongoing health problems.
After bottling it, they sell their products out every weekend at their local Dallas farm-to-table market and gained an enthusiastic fan base in the process.
Since then, the Poppi family has grown to include two children, build trust, and received Shark Tank investment and a rebranding that is uniquely Poppi.
Takeaway
Poppi has provided us with the best selections of flavors from the fruity ones to the classic cola and root beer.
That said, we hope that the list of best flavors provided above has helped you decide what gut-friendly Poppi soda flavor to try next.
Print
7 Best Poppi Soda Flavors
Check out this list of the best Poppi Soda flavors to try!
Author:
Prep Time:

1 minute

Cook Time:

0 minutes

Total Time:

1 minute

Yield:

1 serving

Category:

Drinks

Method:

Refrigerate

Cuisine:

Drinks
Instructions
Pick your favorite flavor
Click on the link to visit Pinterest
Buy items from your local store or online
Enjoy and share on social media!
Nutrition
Serving Size:

1 serving

Calories:

20

Sugar:

5 g

Sodium:

0 mg

Fat:

0 g

Saturated Fat:

0 g

Unsaturated Fat:

0 g

Trans Fat:

0 g

Carbohydrates:

5 g

Fiber:

0 g

Protein:

0 g

Cholesterol:

0 mg
Keywords: Best Poppi Soda Flavors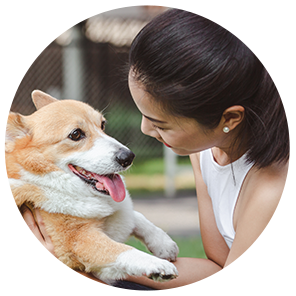 Hi, I'm Linda thanks for stopping by! We're so happy you're here. If you're a foodie and love to cook from home - you're in the right place..
LEARN MORE
Join the mailing list and receive our free newsletter!
Recipe Marker provides you with the best information about home cooking tips, recipes, ingredient substitutes and more. Check out our blog to see the latest articles.