6 Best Ciroc Flavors Ranked (2023)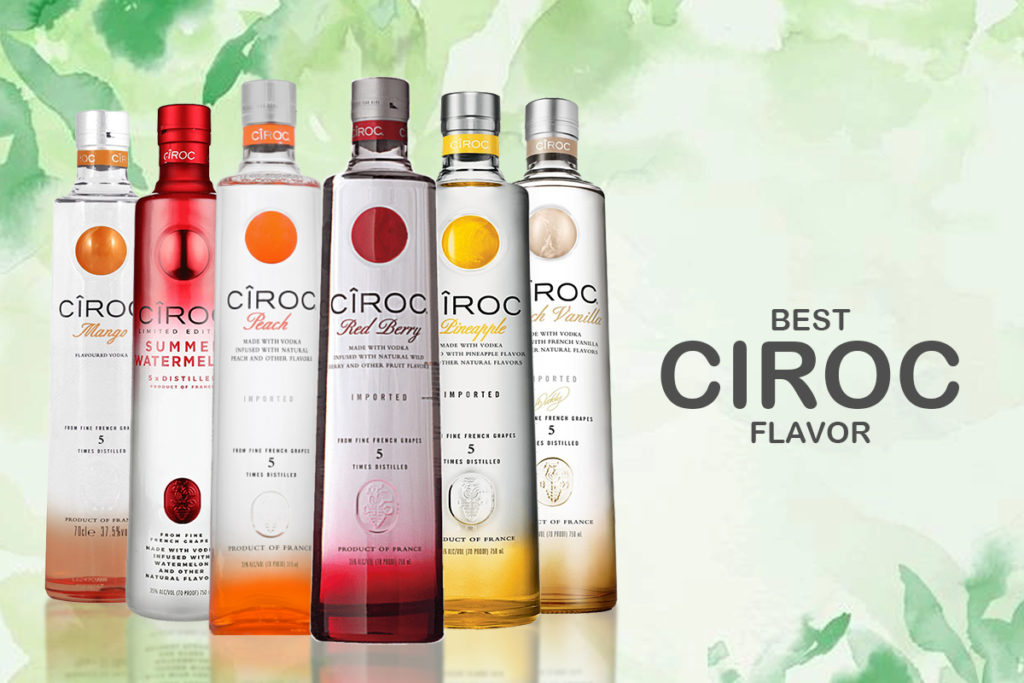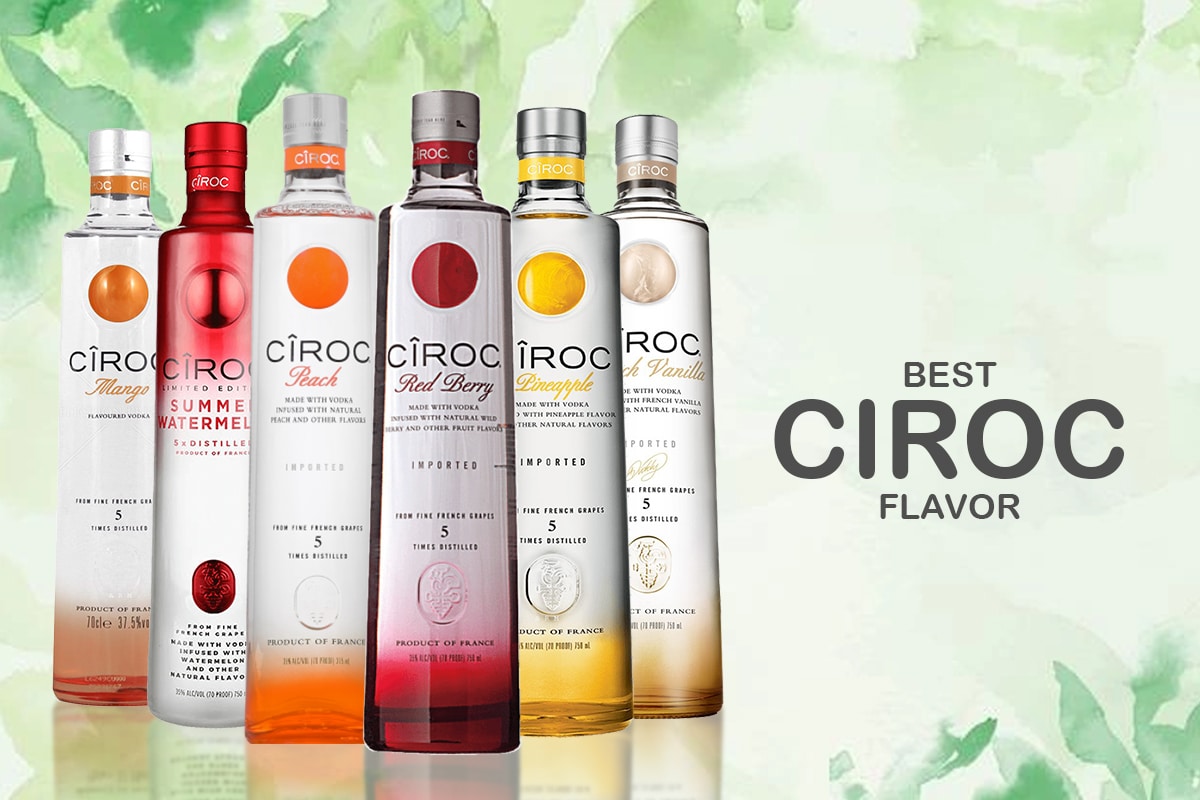 In this article, we'll fill you in on the best Ciroc flavors available on the market today. You'll get a better understanding of why these are the most popular Ciroc flavors below.
It's impossible to have a well-stocked bar without vodka, and Ciroc's vast range of flavors may make it your go-to choice. Ciroc's finest tastes come in a variety of options.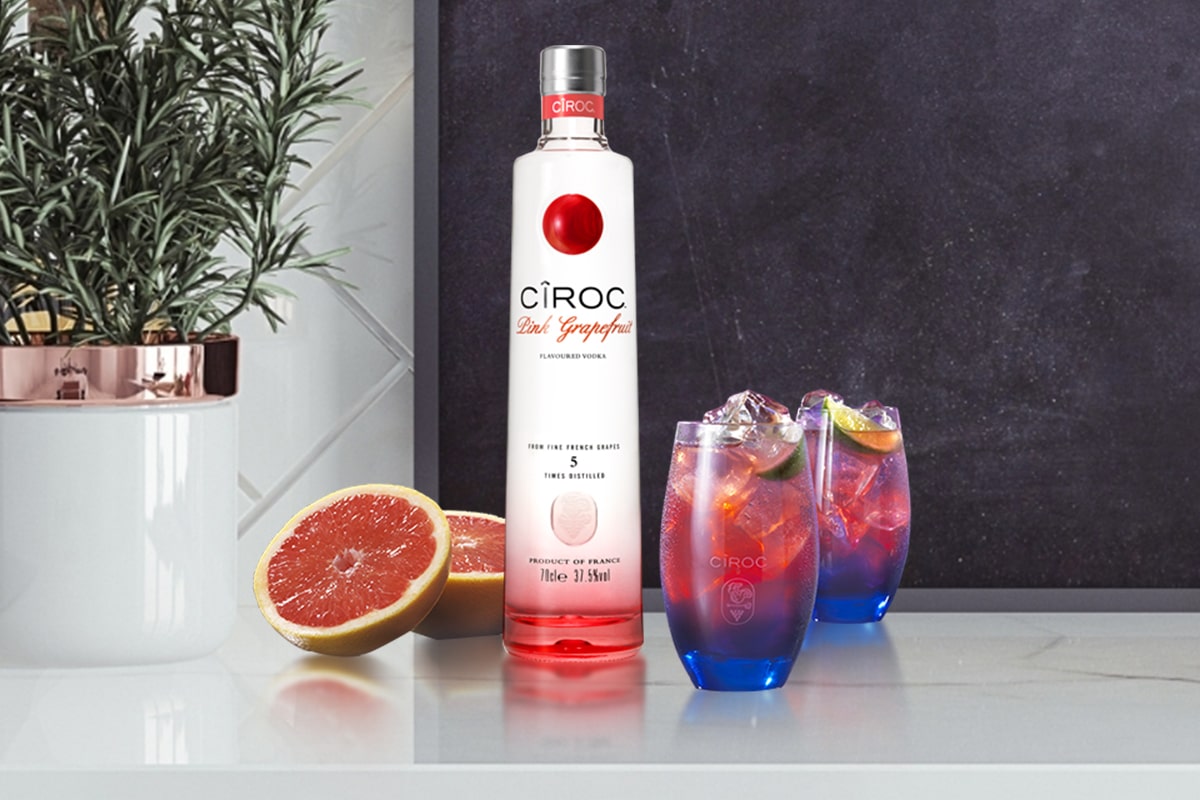 There are fruity variations of Cîroc Vodka and then there are those that let the natural components shine. Let's see which ones made the top list!
Best Ciroc Flavors Ranked
1. Ciroc Red Berry
Ciroc Red Berry is among the brand's two earliest varieties, the other being Ciroc Black Currant. And of course, there's the original. Red Berry was Ciroc's first flavor launched in 2010. Since then, it's been enormously popular.
In addition to strawberry and raspberry, Ciroc Red Berry has naturally occurring fruit tastes.
When you sip this concoction of berry flavors, you'll be hit with a wave of sweetness. The aroma is pleasant, however, the flavor overshadows it.
But, the flavor is rich and excellent. From beginning to end, this beverage exudes delicious fruitiness. It even eliminates vodka's harsh aftertaste because of its fruitiness.
Ciroc suggests making a Red Berry Punch drink with their Red Berry liqueur as an alternative to drinking it straight up. You can barely taste the booze in this cocktail because of the tonic and raspberry juice.
2. Ciroc Pineapple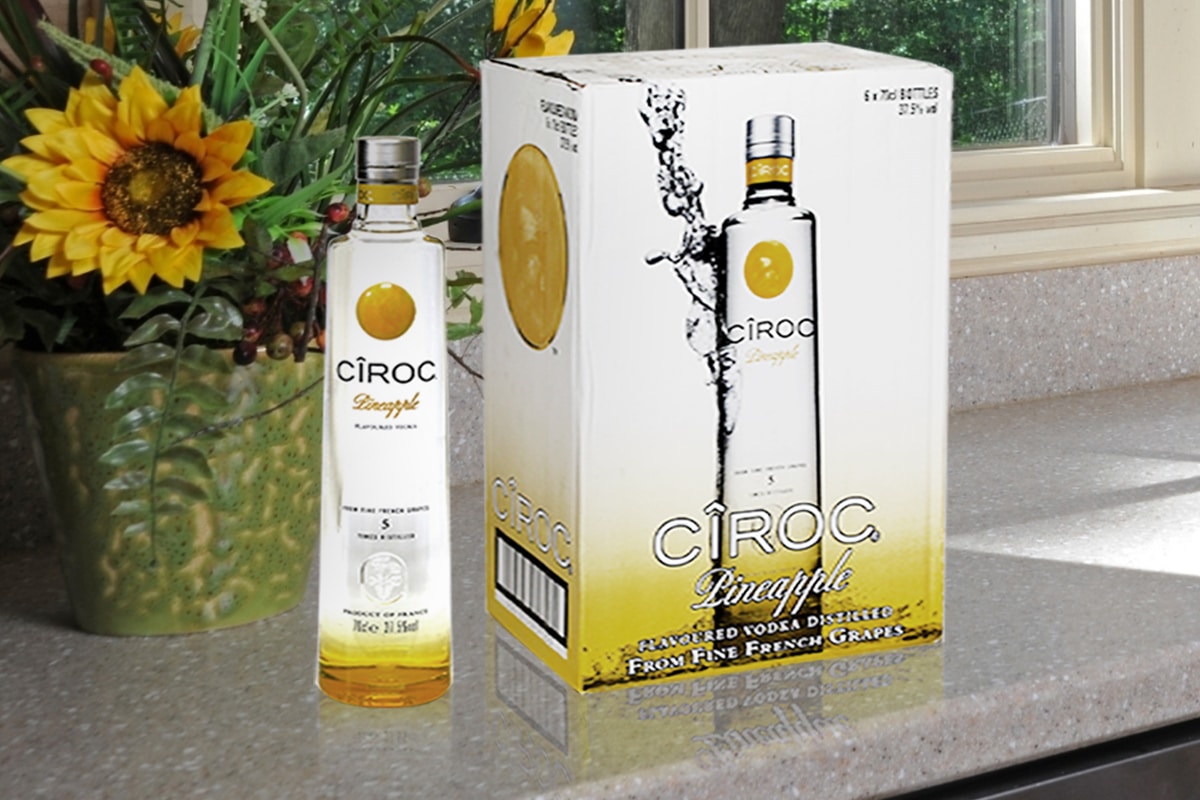 Ciroc Pineapple, a new variant of Ciroc Vodka, was introduced in 2015. Despite the fact that this is a well-known vodka flavor, Ciroc does it better than anyone.
It has a strong sweetness to it, but as you sip it, the sweetness softens a bit. But that doesn't mean the flavor diminishes.
Ciroc Pineapple is a tropical pineapple-infused liqueur with a touch of coconut and vanilla flavoring. While it's more subdued compared to some of the other flavors, it's no less delicious.
Ciroc suggests mixing it with a Pineapple Mojito, which is what it's designed for. This concoction is ideal for a tropical-themed drink.
There's a great balance of sweet and sour tropical tastes in this pineapple flavor. Despite being a popular flavor, it's a little more subtle for those seeking a smooth, complex, and distinctive taste.
3. Ciroc Summer Watermelon
Ciroc Summer Watermelon's flavor combines wonderfully with vanilla and other tropical fruits when cooled.
Watermelon Le Twist or a Summer Watermelon dazzle are just a couple of the cocktails Ciroc suggests using their Summer Watermelon liqueur this season.
Perfectly blended watermelon and tropical tastes make up the majority of this flavor.
4. Ciroc Peach
An additional fruity favorite is Ciroc Peach, which was introduced in 2011.
Ciroc Peach is sweet and strong, tasting more like mango than anything else. Ciroc Peach, in contrast to Ciroc Mango, is an excellent sipper on its own or in a cocktail. It has a very sweet and rich taste.
In a cocktail, you can't tell that it contains any vodka at all. Depending on your viewpoint, this is either advantageous or disadvantageous.
It's a lot like Ciroc Mango, but sweeter and with a stronger peach flavor. Ciroc suggests putting it in a Bellini, which is exactly what many people do.
5. Ciroc Mango
Infused with natural components rather than artificial flavors, Ciroc Vodka has a fuller, deeper flavor.
Ciroc Mango uses Carabaos mangoes for its infusion. As a result, it has a tart citrus flavor that's balanced by other tropical notes.
From the first scent to the last sip, it's very delicious. Cocktails and mixed beverages go well with this vodka. However, if you don't like sugary beverages, this isn't the one for you.
On its own, the flavor might be a bit overwhelming. Ciroc suggests making a Mango Mimosa with this flavor for an additional fruity twist.
6. Ciroc French Vanilla
Vanilla vodka isn't all that unusual. Actually, it's a favorite. Ciroc's French Vanilla, however, is head and shoulders above the competition. This is Ciroc's newest flavor, which was introduced in 2017.
What sets Ciroc French Vanilla apart from other vanilla flavors is the purity of its flavor. It has a strong smell of French vanilla, and it finishes with a sweet, creamy mouthfeel.
As a result, it's richer and more complex than other vanilla vodkas on the market today. There's a tinge of heat to it, too.
Ciroc suggests making a Ciroc-Star Martini with Ciroc French Vanilla. The flavors combine to create a delectable beverage that has a dessert-like flavor.
Takeaway
Ciroc Vodka is a high-quality vodka in every sense of the word. Ciroc Vodka is one of the best-quality vodkas on the market, thanks to its five-time distillation process and expert flavor infusion.
You'll have a rich and distinctive experience with each taste. There are so many options available that virtually anybody can find something they enjoy. We hope the above information helps you decide which Ciroc flavor to try.
Print
6 Best Ciroc Flavors
Check out this list of the best Ciroc flavors to try!
Instructions
Pick your favorite flavor
Click on the link to visit Pinterest
Buy items from your local store or online
Enjoy and share on social media!
Keywords: Best Ciroc Flavors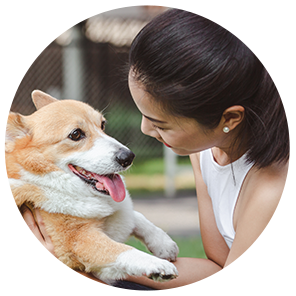 Hi, I'm Linda thanks for stopping by! We're so happy you're here. If you're a foodie and love to cook from home - you're in the right place..
LEARN MORE
Join the mailing list and receive our free newsletter!
Recipe Marker provides you with the best information about home cooking tips, recipes, ingredient substitutes and more. Check out our blog to see the latest articles.