8 Best Canned Mackerel Brands Ranked (Updated 2023)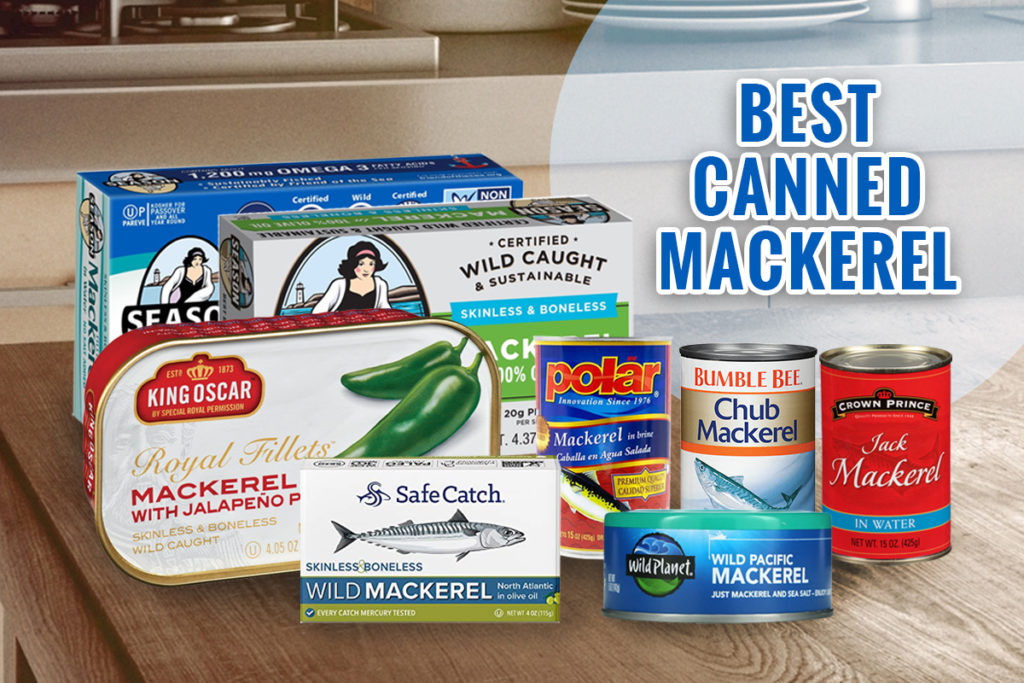 Canned mackerel's ingredients, nutritional value, flavor, and packaging quality are all significant factors to consider. This article lists the best-canned mackerel available on the market. Continue reading to learn why we recommend them.
Mackerel is a high-protein fish that also contains Omega-3 fatty acids, B vitamins, and other essential minerals.
Canned mackerel of excellent quality tastes great and lasts for months. Even if fresh mackerel is available, canned mackerel may be preferable in cost and convenience.
Best Canned Mackerel Brands
1. Season Fillets of Mackerel in Olive Oil
The season makes use of wild-caught, low-mercury Atlantic mackerel. Another advantage of this mackerel is that it is boneless and skinless. The fillets are savory and meaty. Plus, they are low in salt.
Instead of brine, they are stored with olive oil. The olive oil is healthy for the heart and preserves the juiciness and glossiness of the fish while not altering its flavor.
The fish has a fresh taste and an appetizing smell. It does, however, give an oily taste and leaves a sticky coat on the fish.
The canned food has BPA-free packaging. And it comes in reasonably sized servings.
2. Crown Prince Mackerel in Water
Crown Prince is both a healthy and tasty option for canned mackerel. The fish is Paleo-certified, and each serving contains a considerable amount of Omega-3 fatty acids.
When it comes to flavor, because the fish is in brine, it keeps most of its natural flavor.
The juicy mackerel is captured wild and canned whole. Only the head and tail of the fish are removed.
3. King Oscar Royal Fillets Mackerel with Jalapeno Peppers
Try King Oscar mackerel with jalapeño if you want gourmet-level mackerels to level up your meal.
This brand contains the well-known North Atlantic mackerel, recognized for its many health advantages. It is an aromatic, delectable, light, and tender dish.
The fillets have a fresh taste and come in olive oil you can easily drain. Jalapeño peppers give the dish a blast of flavor.
The pepper's heat adds a pleasant, if not irresistible, accent to the meal. They're excellent as a snack or as part of a salad.
Another outstanding feature is the packaging. The cans are BPA-free. They include easy-pull tabs that make opening them a breeze.
4. Bumble Bee Chub Mackerel
Bumble Bee brings high protein and gluten-free mackerel in a can, making it an excellent keto meal and snack for those on a keto or Paleo diet. The fish have a distinct taste quality and are about the size of big sardines.
Prepare a wonderful breakfast, lunch, or dinner with a quality product from Bumble Bee. A terrific, protein-rich snack or a fast meal with canned mackerel will not disappoint.
5. MW Polar Mackerel in Brine
Polar offers jack mackerel that has a rich and delectable fishy taste, despite its muddy appearance and darker color than others. It may not seem to be particularly appealing, but it is really delicious.
This canned mackerel only includes fish, water, and salt. The limited ingredients help to keep the fish's natural taste. Jack mackerels are wild-caught and found off the coasts of Germany and Southeast Asia.
6. Safe Catch North Atlantic Mackerel
The North Atlantic Mackerel from Safe Catch is filleted by hand and packaged before being slow-cooked to perfection.
The artisanal cooking process preserves all the flavors and nutrients in the fish, resulting in a pure and premium product.
You will get the best mackerel fillets in 100 percent pure olive oil in the can. Plus, you can benefit from natural sources of healthy fish oils.
7. Wild Pacific Mackerel
Wild Planet Mackerel Fillets are non-GMO and gluten-free. This canned food contains Omega-3 fatty acids, protein, and vitamin D.
You will find pure ingredients as this brand only uses mackerel fillets with sea salt, and does not include any additional oil, water, or fillers.
Moreover, the skin of the mackerel is kept to maintain its nutritional value. The fish fillets' skin provides a more flavorful and healthier meal.
8. Season Mackerel in Water

This canned mackerel uses deep-sea saltwater fish that are high in Omega-3 fatty acids which fight against heart diseases.
Also, Season's packaging is top-notch because of its well-known Easy Peel Innovation. When you open it, you won't encounter any sharp edges, splashes, or messes.
The Bottom Line
Mackerel is enticing not only because of its flavor but also because of its health benefits. High-quality canned mackerel will elevate any regular meal to a gourmet level.
We hope this list of the best-canned mackerel helps you narrow down your options. Explore each brand to find your favorite and include it in your diet, whether paired with rice, salad, soup, or sandwiches.
Print
8 Best Canned Mackerel
Check out this list of the best Canned Mackerel to try!
Instructions
Pick your favorite flavor
Click on the link to visit Pinterest
Buy items from your local store or online
Enjoy and share on social media!
Keywords: Best Canned Mackerel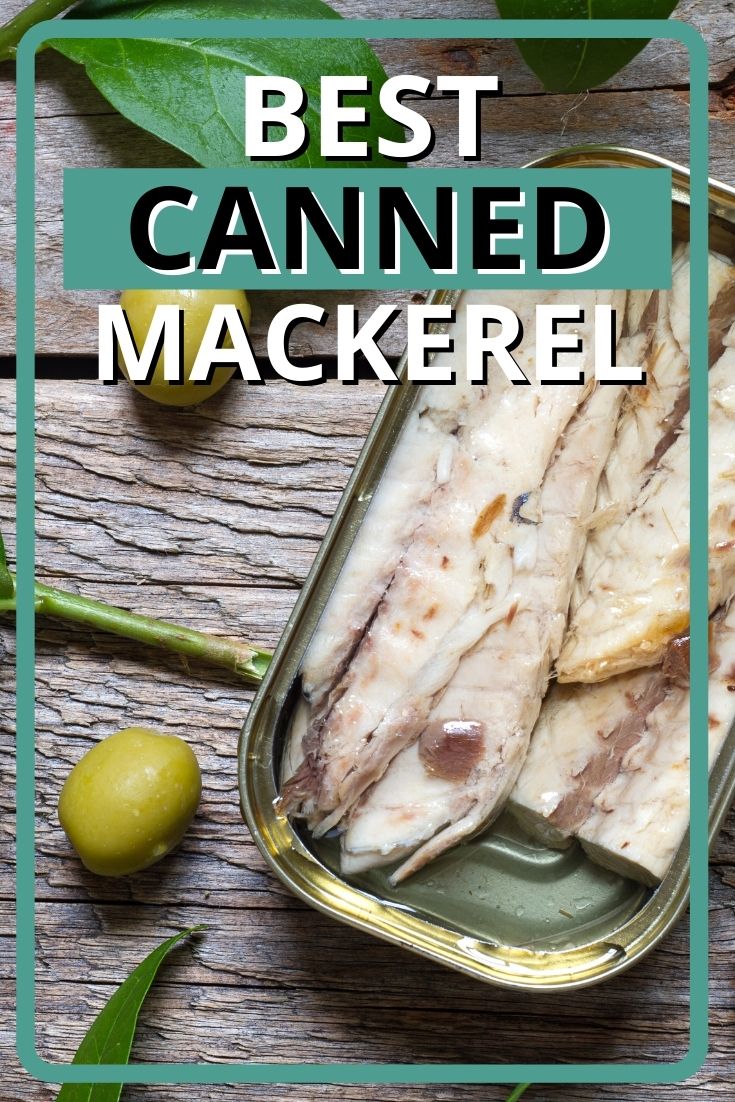 Hi, I'm Linda thanks for stopping by! We're so happy you're here. If you're a foodie and love to cook from home - you're in the right place..
LEARN MORE
Join the mailing list and receive our free newsletter!
Recipe Marker provides you with the best information about home cooking tips, recipes, ingredient substitutes and more. Check out our blog to see the latest articles.