5 Best Dymatize ISO 100 Flavors Ranked (2023)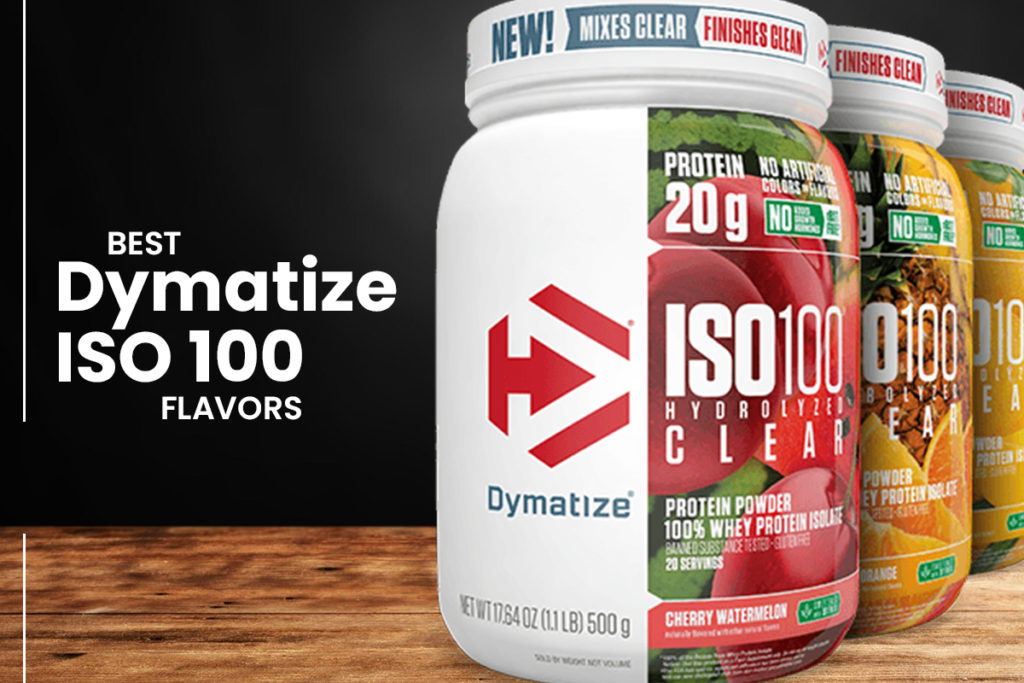 Are you curious about what are the best Dymatize ISO 100 flavors to drink? Check out this list of the most popular Dymatize ISO 100.
Bulking up can be quite difficult for weightlifting enthusiasts, especially when it requires you to consume copious amounts of protein and other essential food items.
Because of this, it comes as no surprise that lifters and other exercise fans turn to protein powders such as Dymatize ISO 100 to further supplement their diet and exercise.
People drink whey protein supplements for a variety of reasons. Not only is it high in protein and low in calories, but it also helps people build the muscle mass of their dreams and aid their recovery post-workout.
For those who are just starting out or are simply looking for better alternatives to their current protein drinks, Dymatize ISO 100 is worth checking out.
Apart from being one of the highly acclaimed brands available, they also have a ton of flavor options to choose from. Check out which ones are the best.
What is Dymatize ISO 100?
Dymatize ISO 100 is a top protein isolate. Unlike others on the market, this brand specializes in bringing 100% whey protein isolate closer to its consumers.
ISO 100 makes use of a cross-flow, multi-filtration, and multi-step filtration process to produce a fast-digesting and absorbing whey protein isolate product.
This line helps avid workout fans gain muscle size and strength, especially those undergoing intense exercise and resistance-training sessions.
Apart from muscle-building, whey protein isolate can improve one's workout performance, gain more energy, and repair damaged tissues.
Best Dymatize ISO 100 Flavors Ranked
There are a number of Dymatize ISO 100 flavors out there. As a matter of fact, for its ISO 100 Hydrolyzed line alone, there are 17 flavors to choose from.
Meanwhile, from its 100% Whey Isolate line, it has three primary flavors and three others from its No Artificial flavors line. Below are some of the best.
1. Gourmet Chocolate
Gourmet chocolate is truly a fitting name for this flavor. It tastes like a luxurious and elegant chocolate shake.
Unlike the artificial flavors you may have had in the past, this actually has a sweet, mild cocoa flavor. Plus, it is creamy even when made with just water, although it's much better when made with milk.
Think of this flavor as drinking chocolate milk and it will take you right back to a state of nostalgia.
This is one of the best-selling flavors of Dymatize, even going as far as claiming it as the best among the rest, so you know you're in for a treat.
2. Gourmet Vanilla
If chocolate is not your thing, this vanilla flavor might be. It has a strong vanilla flavor that often tastes like marshmallows.
Similar to that of gourmet chocolate, this gourmet vanilla flavor also has a creamy taste with a slight floral aroma.
While this works well with milk or water, creating a light, frothy, and creamy consistency that tastes like a milkshake, vanilla also makes for a good base for protein pancakes, as an addition to your coffee, cupcakes, and much more.
3. Chocolate Peanut Butter
Chocolate is already good as it is, but the addition of peanut butter to this Dymatize ISO 100 flavor gives it more depth and dimension.
The rich cocoa notes play well with the nuttiness that peanut butter provides. If you love Reese's peanut butter cups, this flavor is the protein isolate form.
When you make it into a drink, you will enjoy the sweet and somewhat salty taste of peanut butter crossed with the deep cocoa taste that chocolate imparts.
4. Fudge Brownie
If the gourmet chocolate flavor of Dymatize ISO 100 is lighter and more subtle, it seems that the brand went all-in with this fudge brownie creation.
There is a more intense chocolate flavor that we can only describe as rich.
Apart from the deep chocolate notes that fudge brownie provides, the sweet taste of fudge complements it as if comes swirled right in.
At times, you can also almost taste hints of butter in it, making it all the more indulgent.
5. Fruity Pebbles
If you're fond of eating cereal, chances are you're well-acquainted with Fruity Pebbles. Dymatize has managed to use this flavor for their ISO 100 line and a taste of it will bring you right back to childhood.
Whether you make it with water or milk, it will taste like the milk at the bottom of your cereal bowl.
This is fruity and sweet, balancing out some tartness with some sugar. It has hints of cereal bits mixed into the protein isolate itself, so you're in for a treat.
The Takeaway
Taking protein supplements does not have to be a chore. With these Dymatize ISO 100 flavors, you can up your protein intake and enjoy it at the same time.
Print
5 Best Dymatize ISO 100 Flavors
Check out this list of the best Dymatize ISO 100 flavors to try!
Instructions
Pick your favorite flavor
Click on the link to visit Pinterest
Buy items from your local store or online
Enjoy and share on social media!
Keywords: Best Dymatize ISO 100 Flavors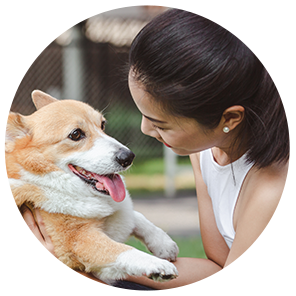 Hi, I'm Linda thanks for stopping by! We're so happy you're here. If you're a foodie and love to cook from home - you're in the right place..
LEARN MORE
Join the mailing list and receive our free newsletter!
Recipe Marker provides you with the best information about home cooking tips, recipes, ingredient substitutes and more. Check out our blog to see the latest articles.