What to Serve with Risotto: 5 Best Side Dishes (updated 2023)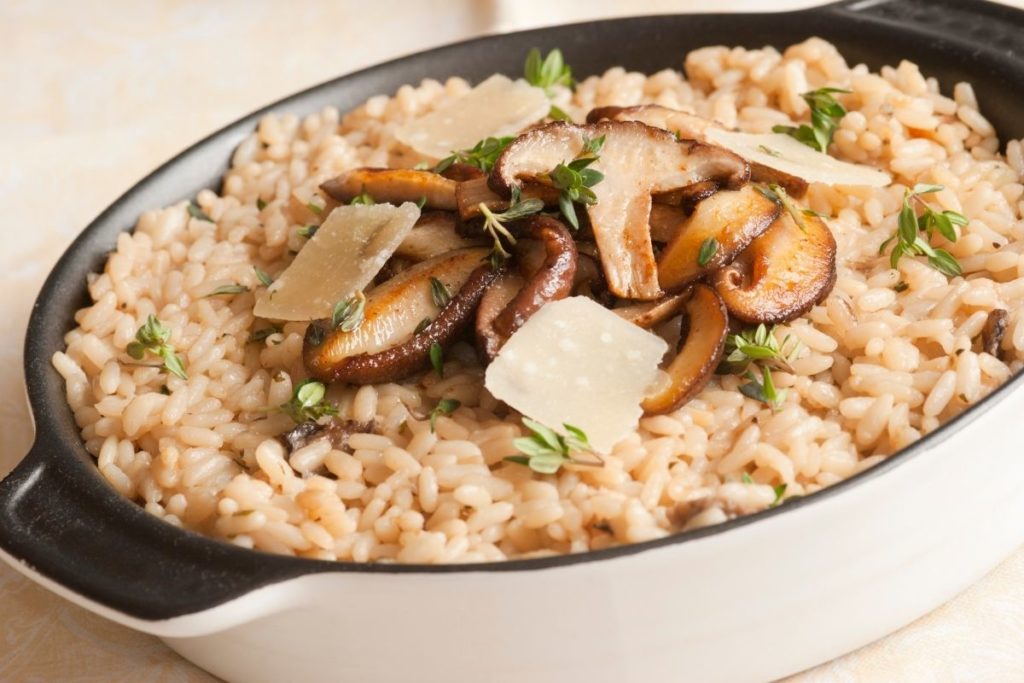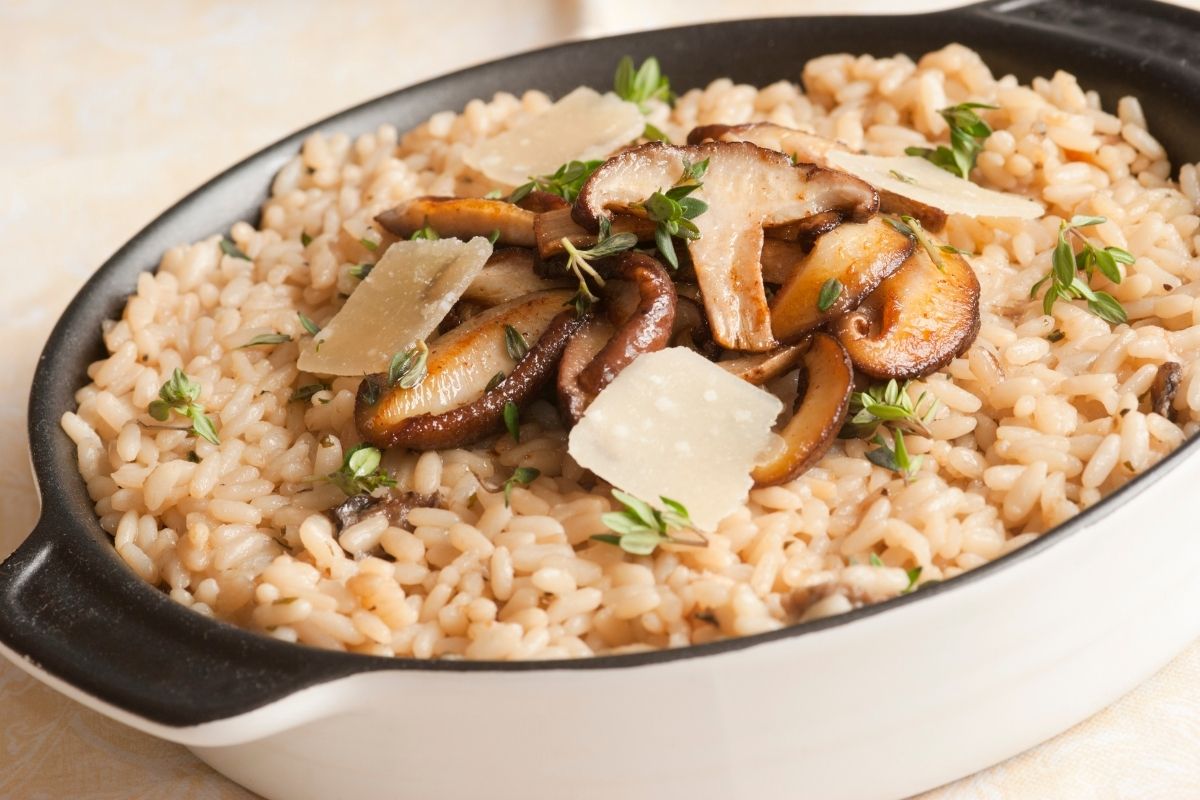 In this article, we've made a list of what to serve with risotto. Read on to learn more.
When it comes to fine dining, risotto stands amongst the most iconic dishes. Not only is this creamy and luscious dish comforting in every sense of the word, but it also packs a lot of flavor in just one excellent Italian creation.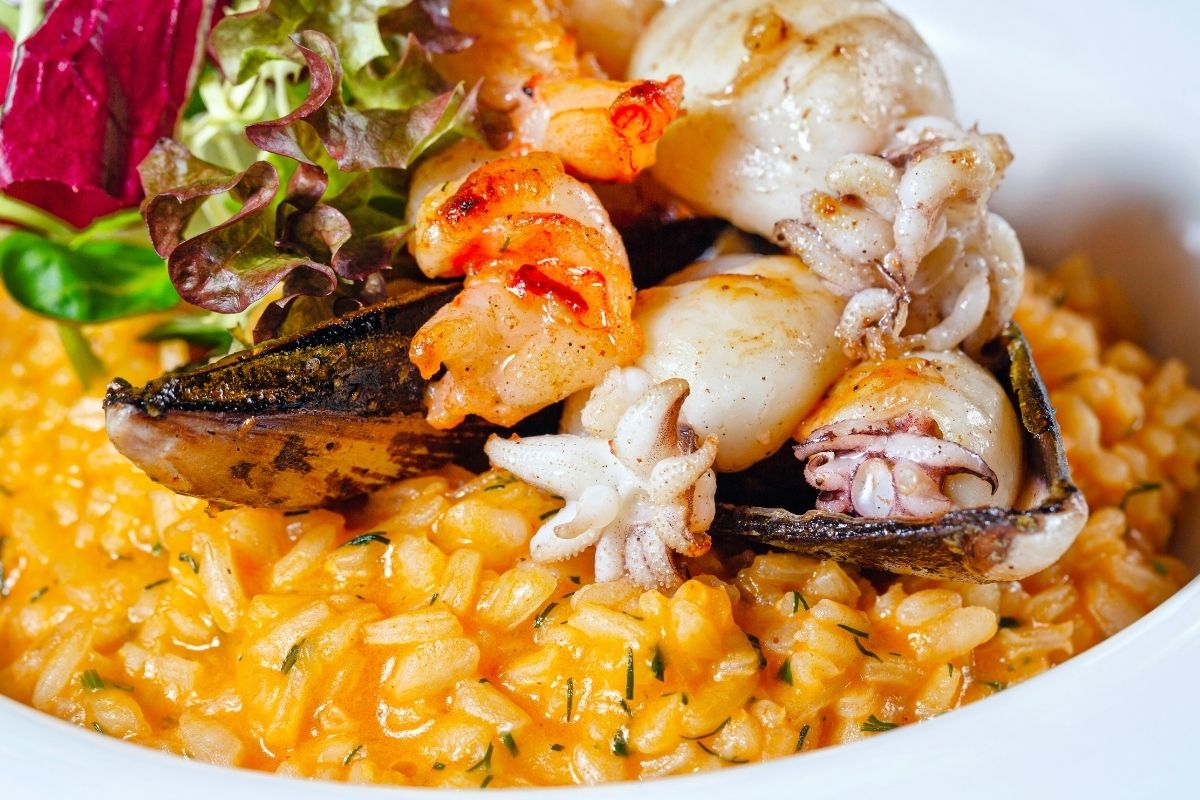 For many, spoonfuls of rich and hearty risotto are enough to make them full and put a smile on their face. However, when paired with the best dishes, risotto becomes a complete meal, elevating the whole dining experience.
In fact, risotto makes the perfect blank canvas. You can really get creative because it works well with just about anything.
What to Serve with Risotto
If you want to serve risotto at your next gathering or date night, try serving it with one of the side dishes below.
1. Seared Scallops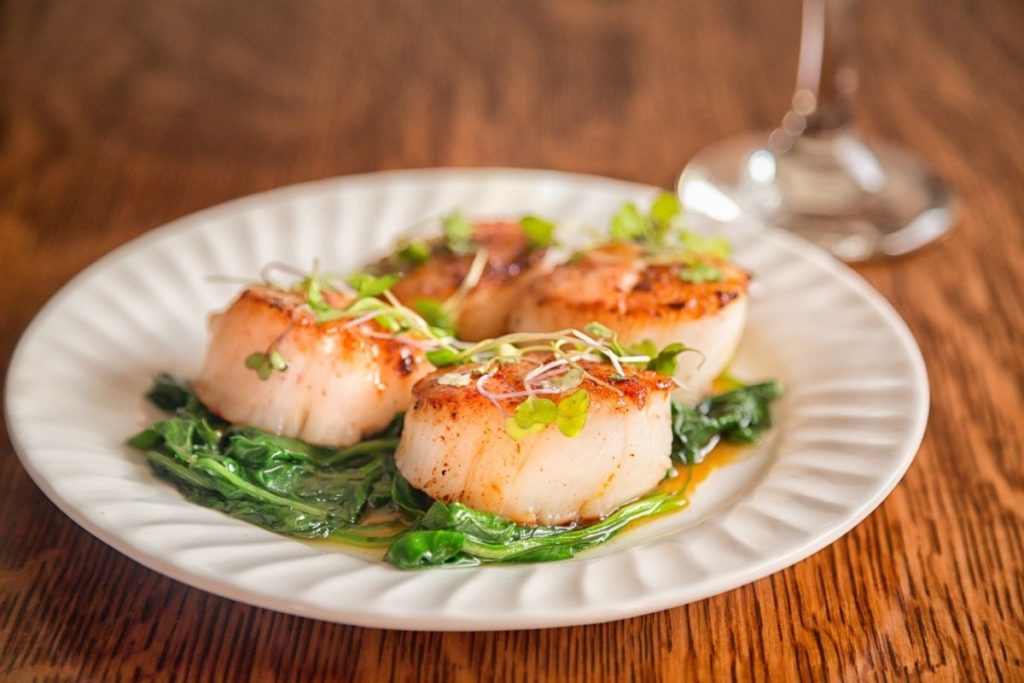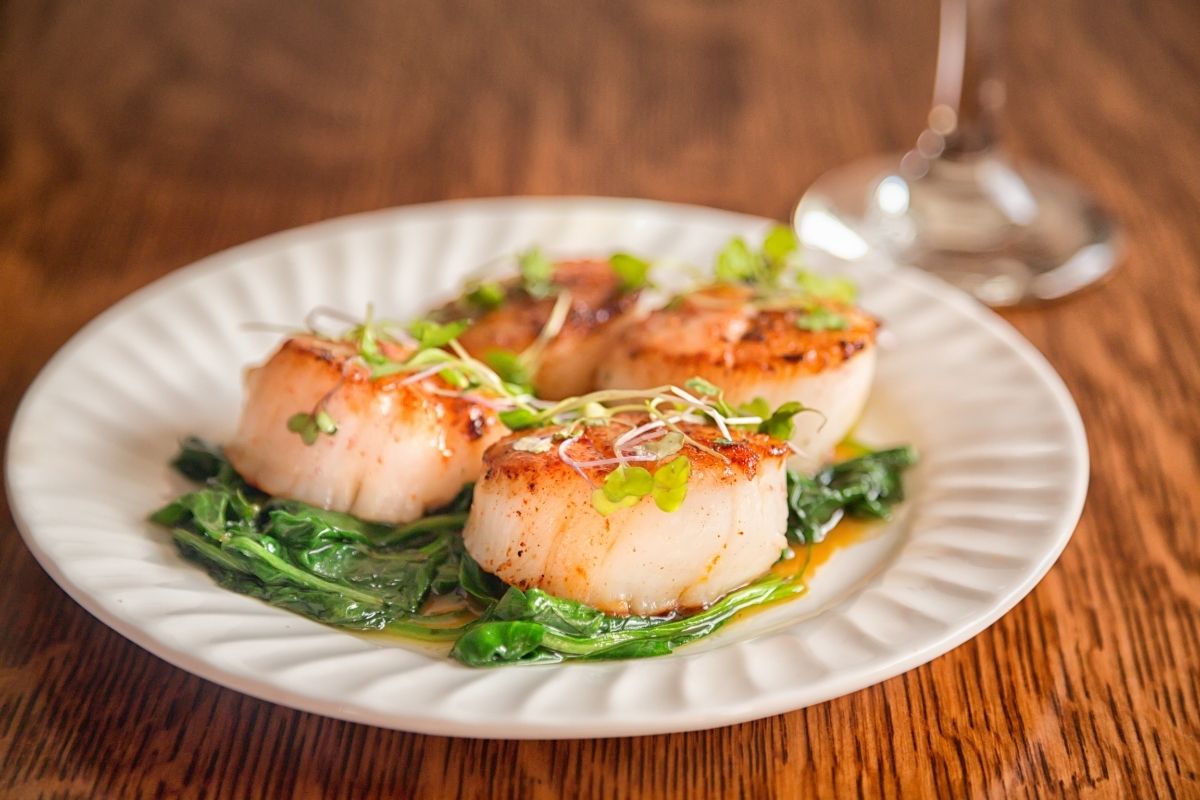 If you have watched Gordon Ramsay's famous show, Hell's Kitchen, you know they normally serve seared scallops and risotto on the show, and for good reason.
These scallops are sweet and buttery at the same time. By searing them in a hot pan with butter, the scallops form a nice outer crust that gives them extra flavor and texture.
This makes for a great contrast against the rich and creamy rice dish.
2. Crispy Chicken Thighs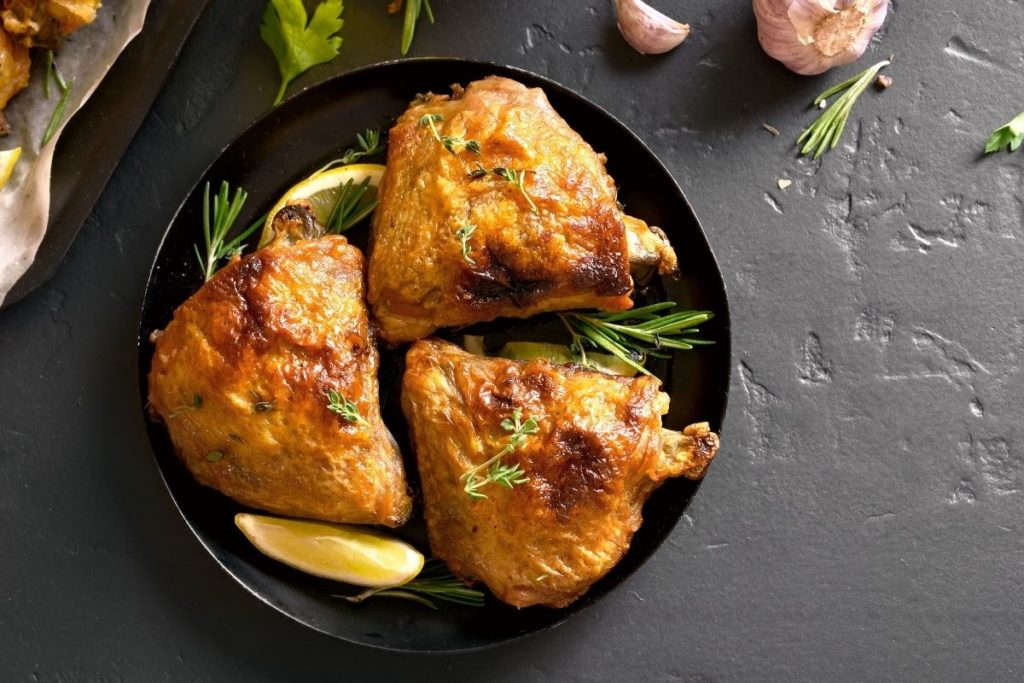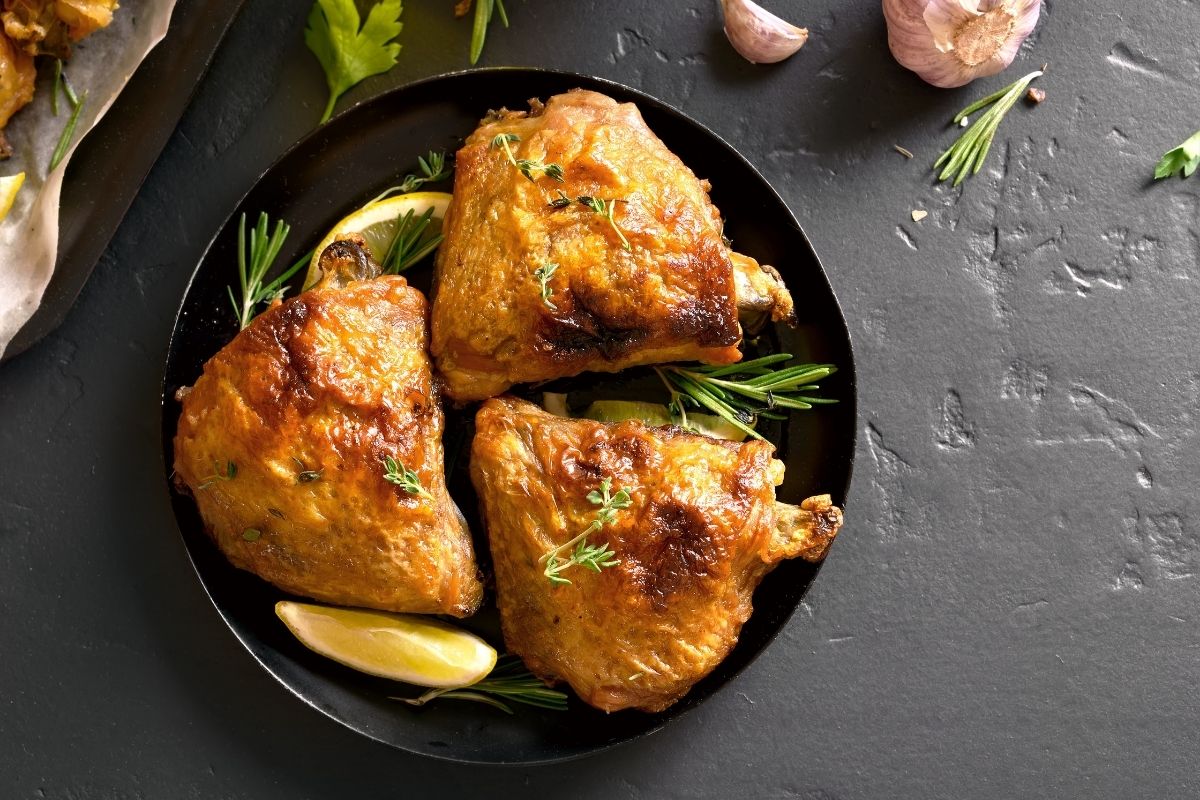 Add some more texture by bringing some crispy chicken thighs into the mix. The crispy skin alone gives a nice contrast to the soft and al dente rice.
Whether achieved by baking or deep-frying the chicken, this not only amps up the meal's protein, it also gives some much-needed crunch.
Those who want a lighter take can also opt for sliced chicken breast. However, this may not achieve the same crispiness that you are looking for.
3. Roasted Shrimp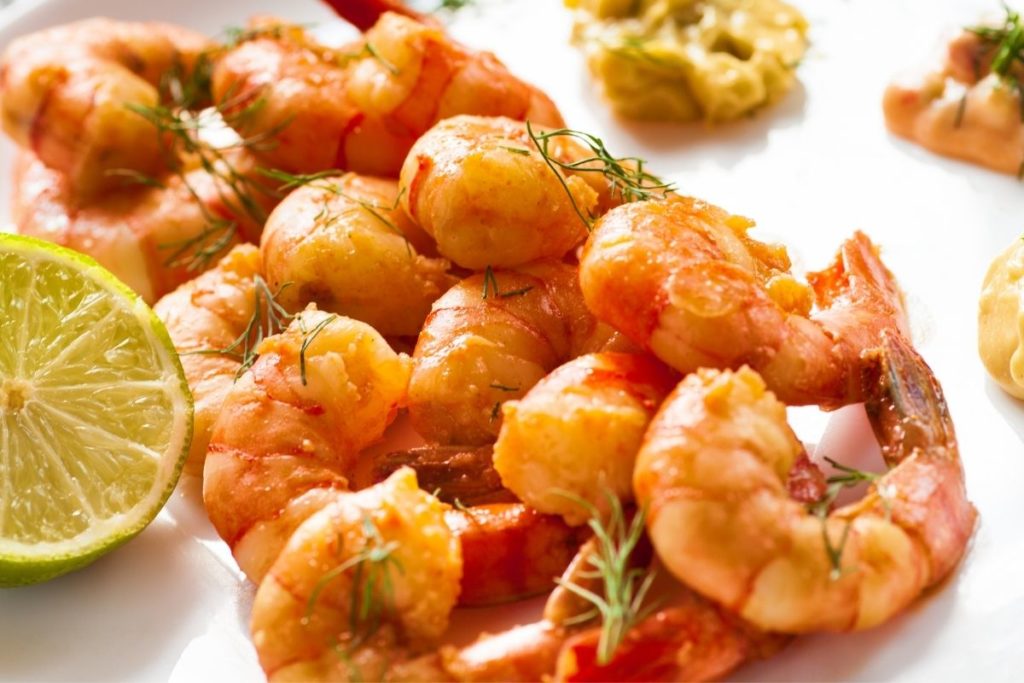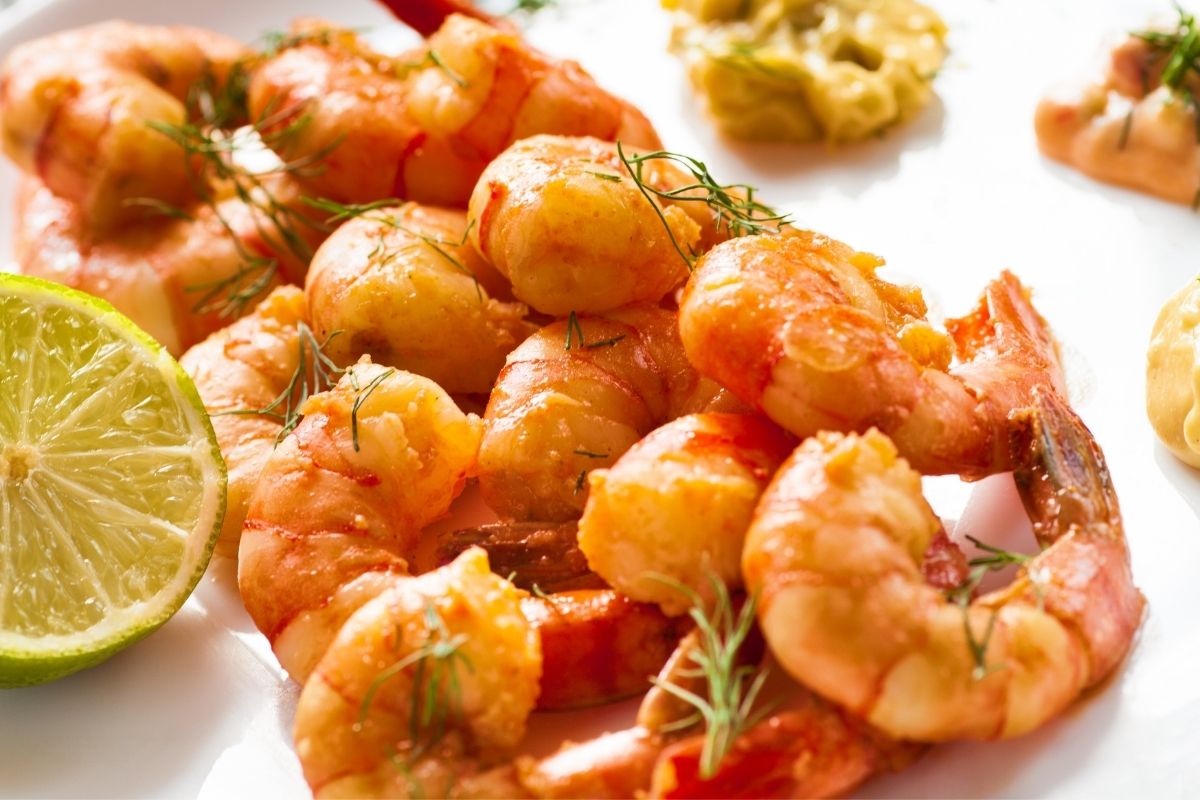 Another seafood pairing that will go well with your risotto is none other than roasted shrimp.
While shrimp are quite humble on their own, their incredible flavor places them in high standing. A few herbs or aromatics will perfectly amplify this meaty seafood.
What's great about using shrimp as your choice of protein? They cook up in just a few minutes, making them the perfect last-minute addition if you are in a pinch.
You can also grill them up if you want to lend a smokey taste to your crustacean of choice.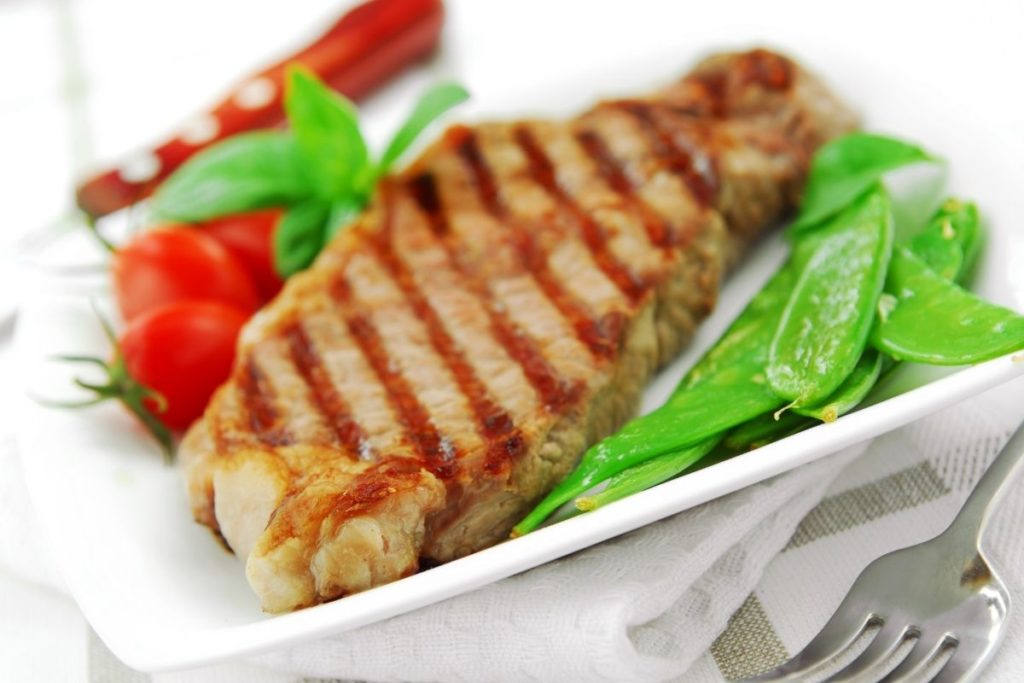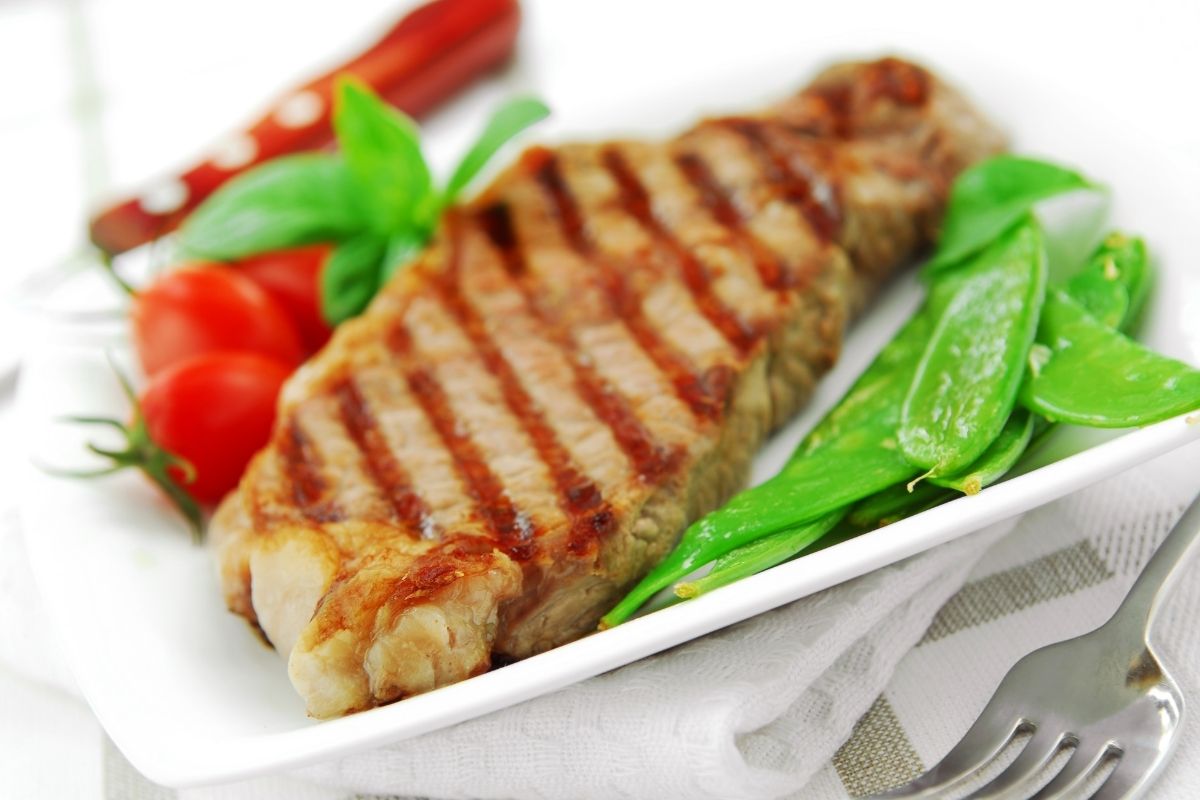 For meat lovers, there is nothing more glorious than a hefty steak cooked to perfection. The crust on the steak can also serve as a foil against the creamy risotto.
Although steak is typically served with potatoes and veggies on the side, trying it with some risotto can be an eye-opener.
Try making your rice dish with mushrooms for an earthy and umami pairing.
5. Roasted Vegetables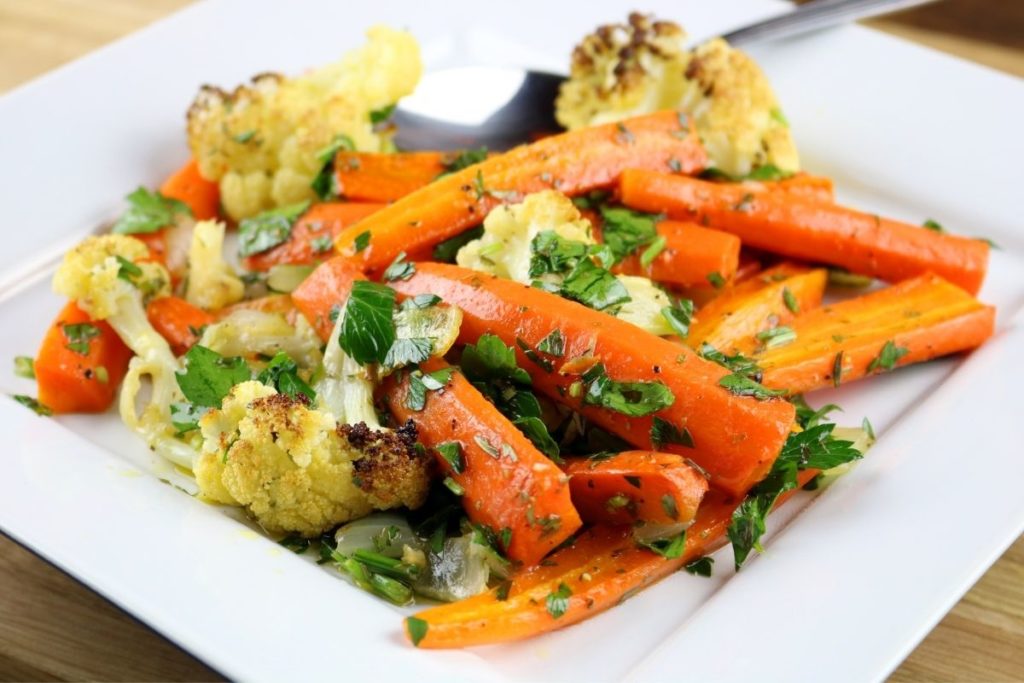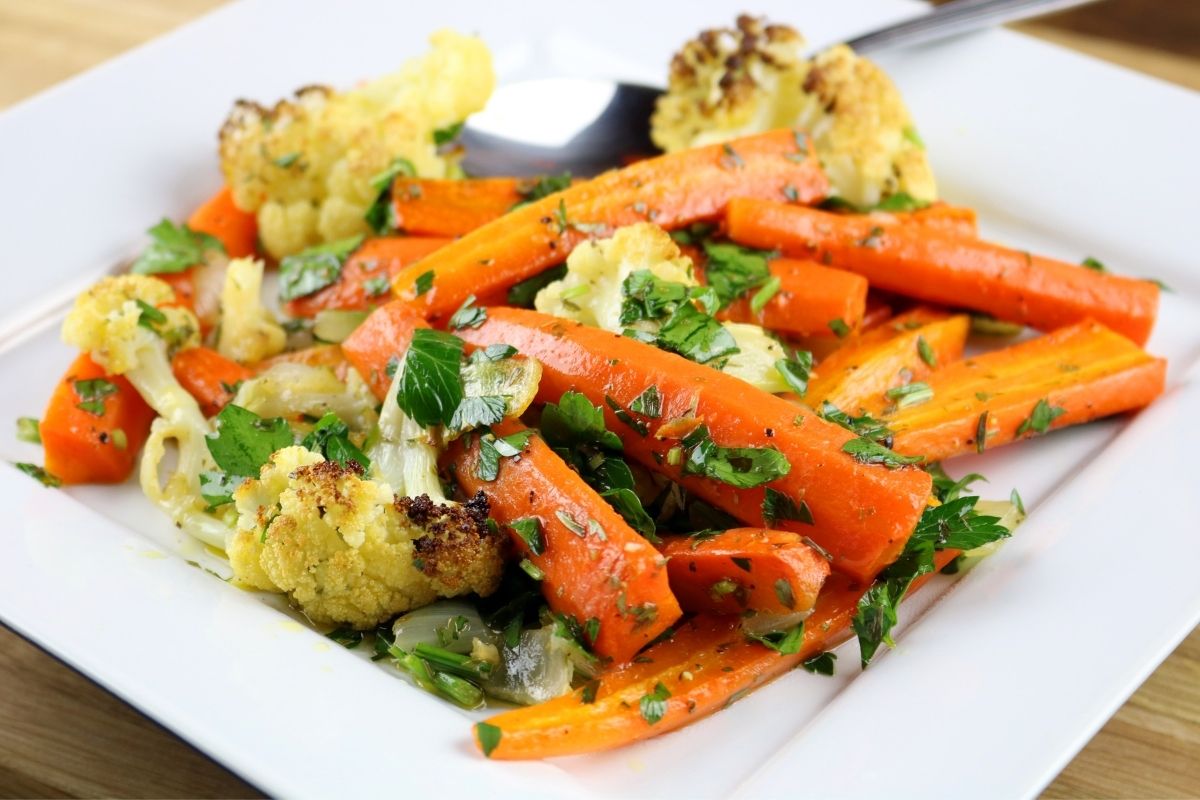 For a simple and clean accompaniment to risotto, you can't go wrong with some roasted vegetables.
Long, green beans, as well as broccoli, red onion, bell peppers, and even some sweet potatoes will give a wonderful, vibrant contrast in color and texture.
You can even use canned chickpeas for weeknights if you are in a hurry.
Roasted vegetables can be made alongside risotto simply by popping them in the oven with some salt, pepper, and a good drizzling of olive oil. However, you can also add garlic, parmesan, and some red pepper flakes for a hint of heat.
For an even lighter take on vegetables, however, you can just toss some salad paired with some vinaigrette. The acidity of the dressing will cut through the creaminess of the risotto and make for a clean and fresh flavor.
What is Risotto?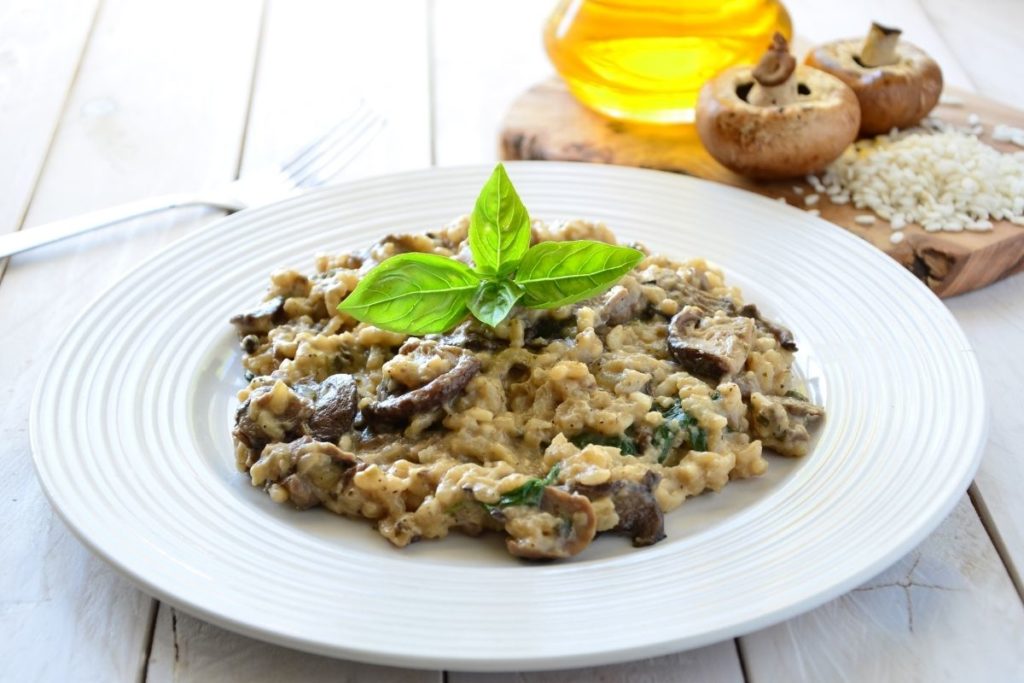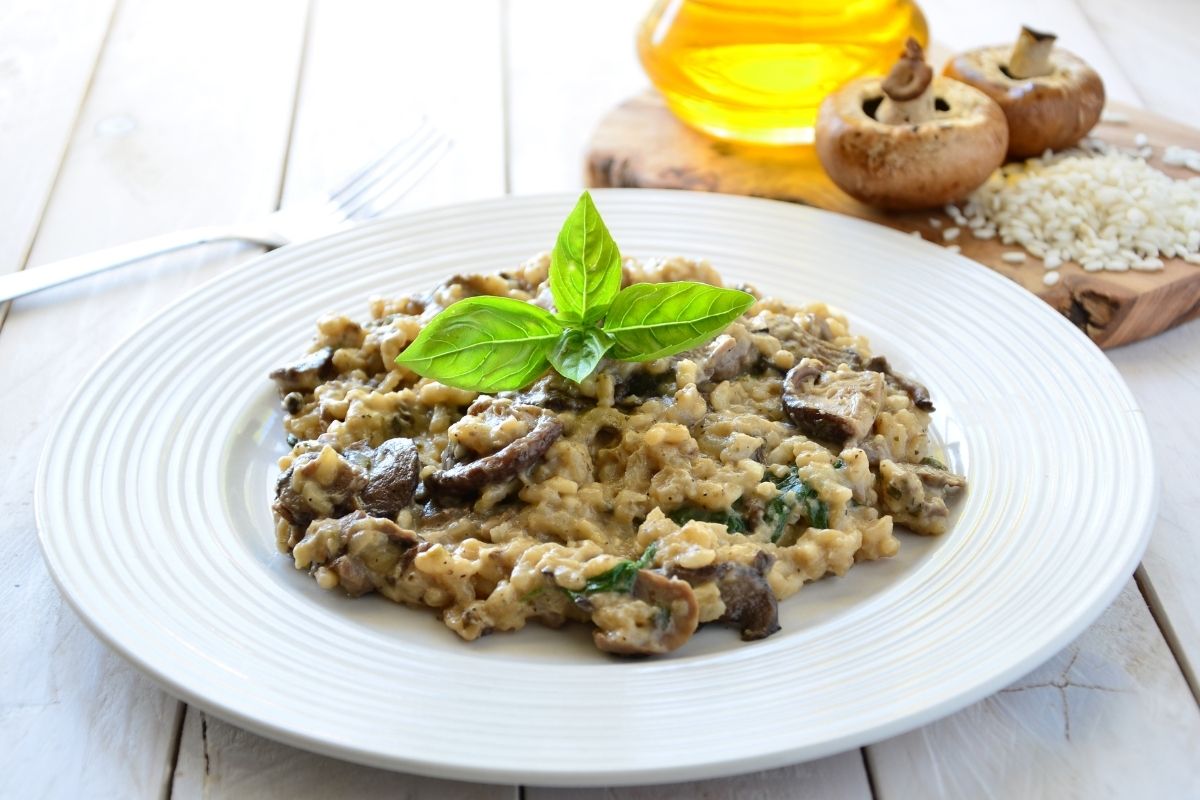 From its name alone, risotto's origins obviously come from Italy. In many ways, risotto is simply a rice version of many of their pasta dishes.
After all, the main tenet of cooking this dish involves cooking the arborio grains until they're quite soft yet still al dente.
Risotto is simply a creamy rice dish.
However, as opposed to simply adding cream, butter, or cheese, the creamy richness of risotto actually stems from coaxing starches from the rice.
Apart from the arborio grains, it is made with broth, aromatics, and in most cases, butter and cheese. The addition of the latter two isn't wholly necessary, but they lend depth and dimension to the dish.
The Bottom Line
The next time you're wondering what goes well with Risotto… try one of these side dishes.
Risotto is a great foundation for just about any ingredient you can think of. With these suggestions, you can now make risotto even better than it already is.
Print
5 Best Risotto Sides
Check out these great Side Dish Recipes for Risotto that have been shared on Pinterest.
Instructions
Click on each link above to view the pin and recipe.
Obtain all the necessary ingredients to make the recipe.
Follow the steps to create your side dish.
Enjoy your delicious meal =)
Keywords: Best Risotto Sides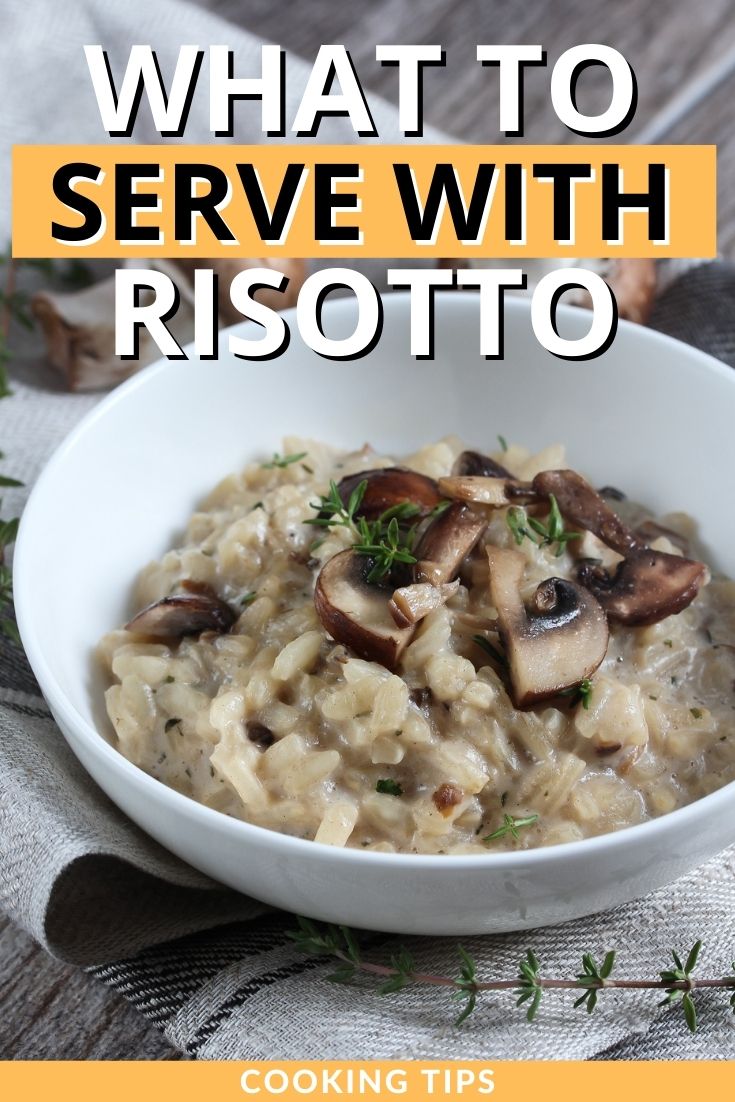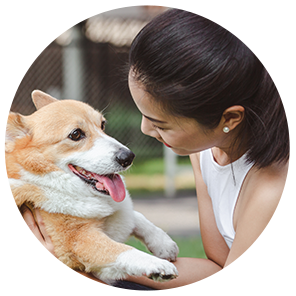 Hi, I'm Linda thanks for stopping by! We're so happy you're here. If you're a foodie and love to cook from home - you're in the right place..
LEARN MORE
Join the mailing list and receive our free newsletter!
Recipe Marker provides you with the best information about home cooking tips, recipes, ingredient substitutes and more. Check out our blog to see the latest articles.