6 Best Frozen Chicken Tender Brands (Updated 2023)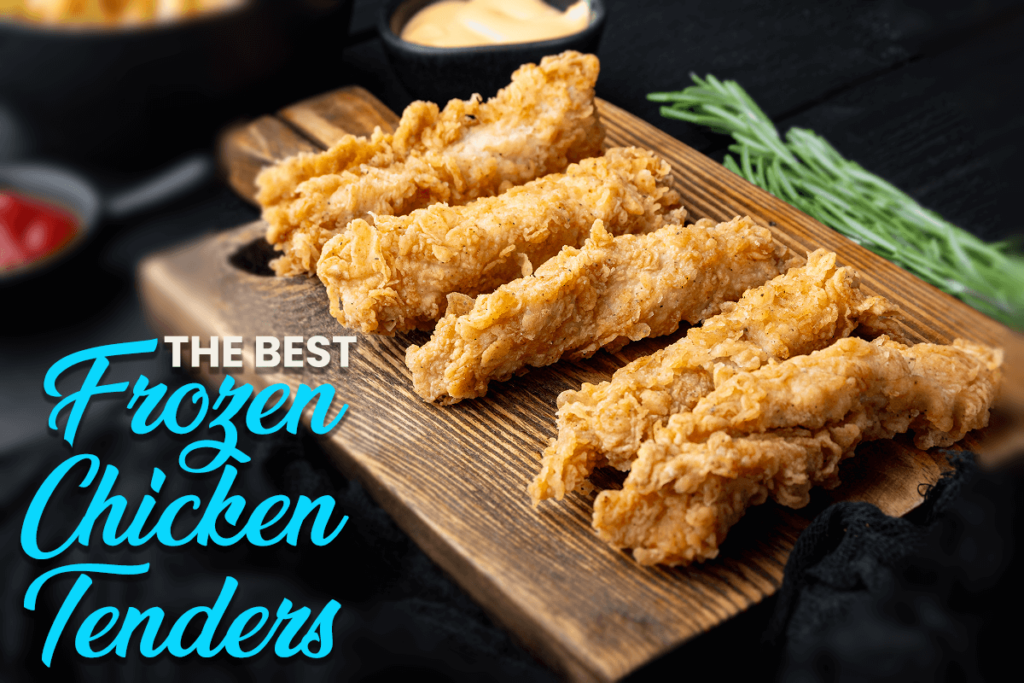 Are you craving fried chicken tenders but have no time to get fresh meat from the market and do all the preparation?
Fret not! There are now easier ways to get the chicken tenders you want without doing all the work needed with fresh meat.
Read about the best-frozen chicken tenders on the market today below!
Best Frozen Chicken Tenders
1. Caulipower All Natural Chicken Tenders
Caulipower All Natural Chicken Tenders include small pieces of chicken in a non-resealable pouch. A consistent medium thickness is pounded out of the flesh, and it is baked until it becomes hard, like an armor covering the boneless chicken.
The chicken itself was excellent, coming out as tender and meaty as whole-cut white meat should.
However, the grainy marinade was a huge flaw; it was chewy but also felt quite dense and thick. This could be because of the yellow corn flour they didn't mention on the product packaging.
A tinge of Asian flavor is also present alongside pepper, paprika, aged garlic, and dairy; nonetheless, it fades into a vegetal aftertaste.
2. Perdue Simply Smart Organics Chicken Breast Tenders
The Perdue Simply Smart Organics Chicken Breast Tenders are the finest in the texture of any non-whole meat strips. They are chewy on the inside and crispy on the outside.
Perdue Simply Smart Organic Breaded Chicken Tenders are a decent stand-in for a subpar chicken fillet in a hurry. They are like what you may order from a posh diner kid's menu.
The breading has the texture and flavor of panko batter; it's flaky and slightly oily.
It's cornmeal, and while it's not nearly as tasty as cornflake-covered chicken, it does have a more natural feel than the other options.
While not perfect, these strips are much better than anything else Perdue offers.
3. Tyson Crispy Chicken Strips

Tyson Crispy Chicken Strips' breading sets them apart as superb frozen chicken tenders.
Crispy without being greasy, the breading on these chicken strips was a hit with the whole family.
Many consumers said they were reminded of their favorite fast-food chicken strips because of the juicy, soft white flesh within.
4. Applegate Gluten-Free Chicken Breast Tenders
If you're looking for some frozen gluten-free chicken strips, then Applegate Natural Gluten-Free Breaded Chicken Tenders is calling your name.
These chicken strips come in a 16-ounce package and cost less than $13 without reducing the quality, taste, or crispness.
These chicken tenders are made with real white chicken meat. The chickens are humanely raised with no antibiotics. They are perfectly crispy, nicely browned, and had a light, enjoyable flavor.
These frozen chicken tenders are fully cooked and ready to heat in the microwave or oven. Enjoy some with the family today!
5. Just Bare Chicken Strips
Just Bare Crispy Chicken Strips are meaty pieces that are lightly breaded. They have the perfect balance of crispiness, heat, and sweetness, and one serving is never enough.
The chickens are raised with no added hormones or steroids. This brand also adds no artificial ingredients or preservatives.
You can reheat these frozen chicken tenders in the microwave, air fryer, or oven. These strips are fantastic for dunking because of the crisp breading and many crevices.
The chicken in these crunchy strips was delicate and flavorful, and the seasonings were spot on.
6. Top Chick Breaded Boneless Chicken Tenderloins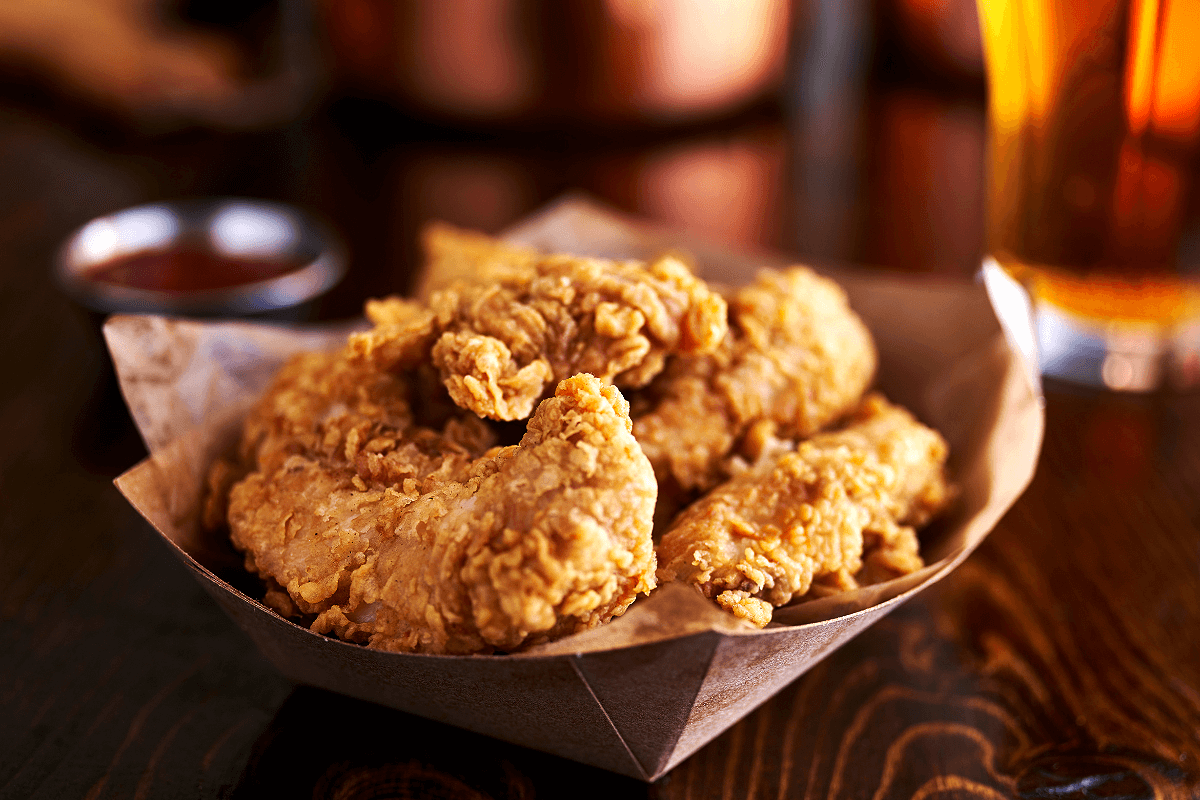 Top Chick, a product of OK Foods, is rebranded as the similarly antiquated TenderBird on the West Coast.
These brands offer authentic tenders delivered in pounded-out, sliced pieces of varying thicknesses and sizes, just as they would be if you prepared them yourself from pure tenders.
Despite being pre-browned in oil, mostly soy but also some palm, they're admittedly still tender in the package when raw.
They are thinner and with less breading than their precooked and frozen counterparts and take roughly the same time to bake and only a few minutes to deep fry.
If you like breadcrumb-coated chicken tenders, this is as close as you'll get to their oven-cooked counterparts. Everything about it, down to the oil, is reminiscent of chicken fingers from your local diner.
It makes more of a racket in the oven than anything else, thanks to the oil produced during the pre-browning step.
Dabbing or pressing it more than any of the others is necessary, but the payoff is a juicy, well-adhered crust that delivers a dry crunch that doesn't disintegrate, despite the oiliness.
Moreover, the flavor is simple. There's buttermilk, salt, garlic, onion, and pepper playing supporting roles in the juicy, gently spiced chicken.
Takeaway
Hopefully, the list of the best-frozen chicken tenders has helped you decide what brand to try next whenever you crave chicken!
Print
6 Best Frozen Chicken Tenders
Check out these great frozen Chicken Tenders to try that have been shared on Pinterest.
Author:
Prep Time:

1 minute

Cook Time:

4 minutes

Total Time:

5 minutes

Yield:

1 serving

Category:

Snack

Method:

Microwave

Cuisine:

Meal
Instructions
Click on each link above to view the pin.
Purchase chicken tenders from your favorite store.
Follow the steps to heat your frozen chicken tenders.
Enjoy your delicious meal =)
Nutrition
Serving Size:

1 serving

Calories:

130

Sugar:

0 g

Sodium:

1950 mg

Fat:

62.5 g

Saturated Fat:

1 g

Unsaturated Fat:

0 g

Trans Fat:

0 g

Carbohydrates:

10 g

Fiber:

0 g

Protein:

11 g

Cholesterol:

30 mg
Keywords: Best Frozen Chicken Tenders
Hi, I'm Linda thanks for stopping by! We're so happy you're here. If you're a foodie and love to cook from home - you're in the right place..
LEARN MORE
Join the mailing list and receive our free newsletter!
Recipe Marker provides you with the best information about home cooking tips, recipes, ingredient substitutes and more. Check out our blog to see the latest articles.