7 Best San Pellegrino Flavors (Ranked in 2023)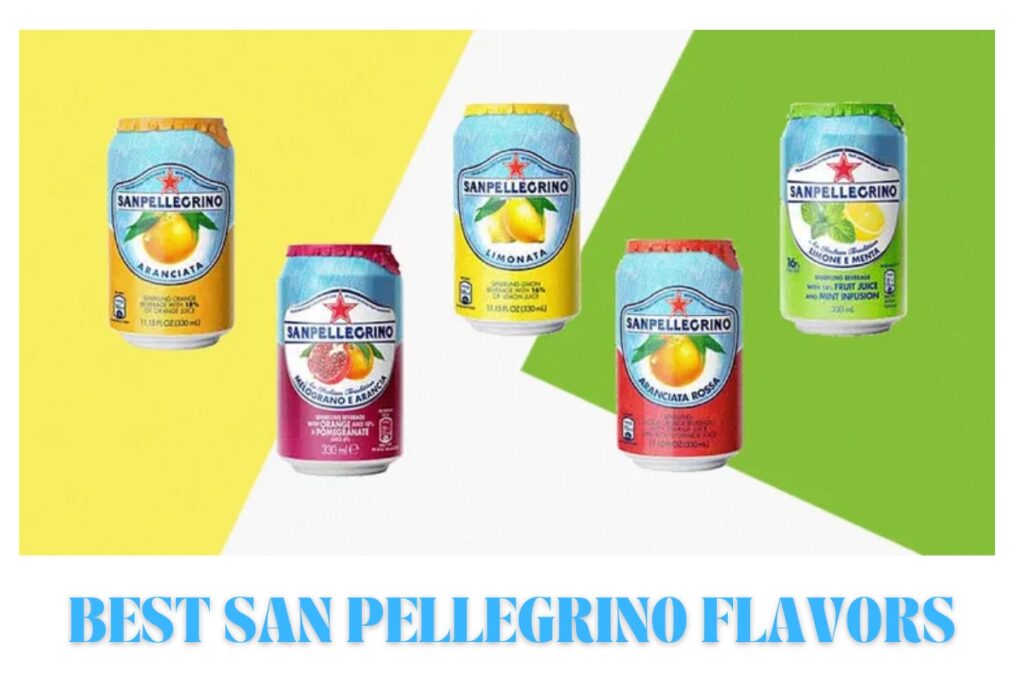 Are you wondering what are the best San Pellegrino flavors to try? We share a list of the most popular San Pellegrino flavors below.
When it comes to flavored sparking water, one of the best brands on the market today is undoubtedly San Pellegrino, and for good reason.
The company brings its array of refreshing flavored drinks closer to people who want more than plain sparkling water to quench them.
If you're looking to explore the best San Pellegrino flavors, we're here to give you the down low.
Best San Pellegrino Flavors Ranked
1. Aranciata
The Aranciata variant is a signature flavor from San Pellegrino. This is a sparkling orange beverage that gives way to a truly citrusy experience you'll love and for all the right reasons.
Besides being bright and crisp, this is reminiscent of the classic orange juice you have on your breakfast table.
The San Pellegrino Aranciata creation dates back to 1932. While the citrusy flavor of orange is certainly present, there's also a complex sweetness to this, with the sugar almost tasting like caramel.
This further deepens the taste of the orange-flavored sparkling drink.
Of course, there's also a lightness and tartness to it, with a hint of lemon peeking through that balances out the whole thing.
2. Aranciata Rossa
Unlike its previous counterpart, the Aranciata Rossa flavor is one that gets its depth from blood oranges instead. Although there is a sweetness and acidity to the orange, this is much more subtle in taste.
Blood oranges are an acquired taste and this San Pellegrino might be as well, but don't be so quick to shrug this off.
Instead of being straightforward with its citrus and sweetness content alone, it's worth mentioning that this blood orange flavor seems to have some similar notes to grapefruit.
There's a mild bitterness and earthiness to it and some tartness that's similar to cherries or raspberries, even.
3. Arancia & Fico d'India
This San Pellegrino variant highlights the sweet and tart combo of prickly pear and orange in the best way possible.
While this may seem like an unusual combination to many, this does provide a sweet and refreshing can of drink to consumers out there.
The orange taste in this drink is definitely prominent, but that's not to say the prickly pear taste fades into the background.
If anything, the prickly pear adds juiciness and sweetness to the drink, akin to that of a watermelon, almost, which is why you may notice that this variant tends to taste sweeter compared to other flavors of the brand.
4. Limonata
Lemons are one of the most popular fruits throughout Italy, so it makes sense that San Pellegrino pays homage to this fruit as well. Think of this flavor as a sweet, refreshing lemonade that gives way to bursts of brightness and tanginess with its acidity.
You should note that each serving of the San Pellegrino limonata flavor comes with 16% of full-bodied lemon juice.
This means you'll taste its tartness through and through, but this is well-balanced and light still thanks to the fizziness within.
We think this is best for individuals who truly love and appreciate a good sweet-and-sour combo for their tastebuds.
5. Melograno E Arancia
Another fantastic orange pairing you shouldn't sleep on is the Melograno E Arancia, otherwise known as the pomegranate and orange flavor from San Pellegrino.
One of the more classic and elegant flavors from the brand, this marries orange and pomegranate juices beautifully.
The orange juice is zesty, tangy, and sweet, while the pomegranate flavor comes through with its tartness and earthiness.
Together, this citrus-forward beverage is pretty refreshing. Because of the bittersweet notes of the pomegranate, the Melograno E Arancia flavor is more robust.
6. Pompelmo
Pompelmo is a grapefruit-flavored drink brought to you by San Pellegrino. Grapefruit is one of the healthiest fruits you could ever come across and it comes with quite a distinct taste, which is why the Pompelmo might not be for everyone.
To cut to the chase, grapefruit tends to have a bitter taste. You can taste the earthiness from it, but this is balanced by the sweet and delectable fruity taste that gives you a push of brightness and tartness as well.
Pompelmo is a great palate cleanser for individuals, especially when they're eating fried Italian snacks in the afternoon.
This flavored drink gives a citrusy punch that ends on a sweet note.
7. Clementina
The Clementina flavor from San Pellegrino gets its name from clementines. This particular fruit is known for its sweetness that's refreshing at every turn. As such, there's no question why this remains a clear favorite for many.
The sweetness of clementines certainly makes itself known in this flavor.
However, with the drink made from mandarins and oranges, this blend of citrus drink is delightfully refreshing and this has a rich orange taste thanks to the different citruses used in this drink.
The Bottom Line
San Pellegrino no doubt makes some of the best-flavored sparkling drinks out there. If you want to taste some of the best San Pellegrino flavors, make sure to give those on this list a try.
Print
Best San Pellegrino Flavors
Check out this list of the best San Pellegrino flavors to try!
Instructions
Pick your favorite flavor
Click on the link to visit Pinterest
Buy items from your local store or online
Enjoy and share on social media!
Nutrition
Serving Size:

11.15 fl oz

Calories:

15

Sugar:

33g

Sodium:

0 mg

Fat:

0 mg

Saturated Fat:

0 mg

Unsaturated Fat:

0 mg

Trans Fat:

0 mg

Carbohydrates:

35g

Fiber:

0 mg

Protein:

0 mg

Cholesterol:

0 mg
Keywords: Best San Pellegrino Flavors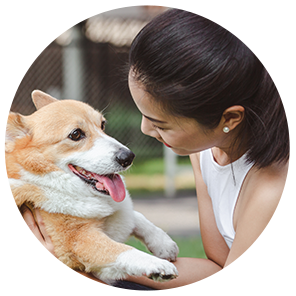 Hi, I'm Linda thanks for stopping by! We're so happy you're here. If you're a foodie and love to cook from home - you're in the right place..
LEARN MORE
Join the mailing list and receive our free newsletter!
Recipe Marker provides you with the best information about home cooking tips, recipes, ingredient substitutes and more. Check out our blog to see the latest articles.