4 Best Dutch Bros Cold Brew Flavors! (Ranked in 2023)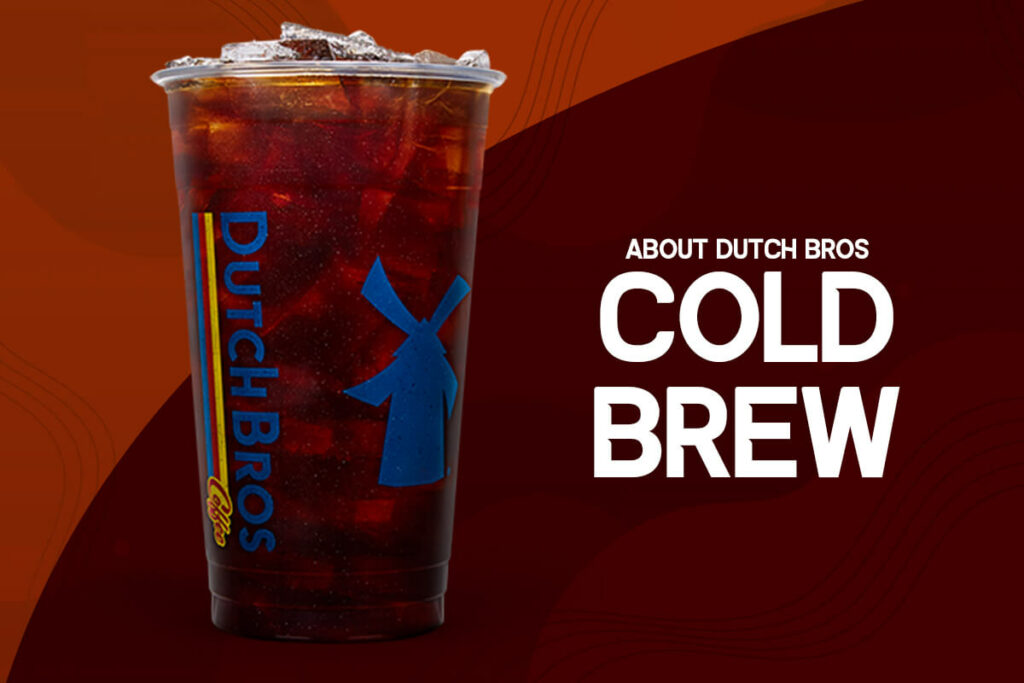 Are you trying to decide which Dutch Bros cold brew coffee to drink? We share information about the most popular Dutch Bros Cold brew flavors below. Keep reading…
But before we talk about their cold brew flavors. Let's learn about cold brew coffee and why Dutch Bros is so popular among coffee drinkers.
About Dutch Bros Cold Brew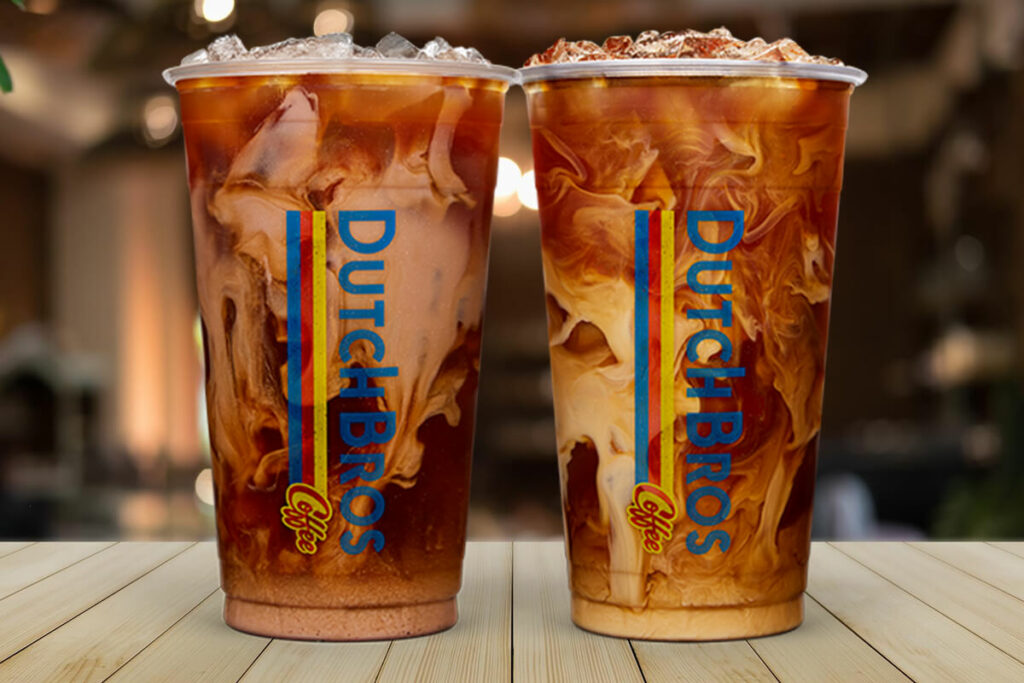 There are two ways to get an iced drink with coffee at Dutch Bros: iced espresso or their cold brews. Unlike other coffee shops that simply sell iced drip coffee, this shop specializes in Americanos and Cold Brew coffee.
Now, the next question you might have in mind is what's the difference between iced coffee and Cold Brew? The difference between these two is so slight that you may have overlooked it every time.
Cold Brew has a mellower, less acidic flavor, making it a great vehicle for sweeteners and milk. Because the espresso shots are diluted, the iced espresso beverages will have a stronger coffee flavor.
You may also ask for a nitro cold brew to be served in a can. You may drink it straight from the can with a layer of froth on top since it is a nitro cold brew.
It's a great alternative to Cold Brew coffee or espresso in any drink that calls for coffee.
Best Dutch Bros Cold Brew Flavors
1. Caramelizer Cold Brew
A cup of Cold Brew Caramelizer is simply a combination of chocolate Cold Brew and caramel syrup.
There are three main ingredients in this drink: Dutch Bros Cold Brew as the base, Dutch Bros chocolate milk as the unique topping, and Dutch Bros caramel sauce.
It's a mocha with greater nuance and harmony. It's also not very sweet, which may be a plus for those who believe that many coffee beverages these days are excessively sugary.
2. Vanilla Cold Brew
If you're a fan of vanilla latte, then you will surely love this flavor. Cold Brew, vanilla syrup, and ice make up the base of this beverage, which is topped with a sweet, soft foam.
The coffee is the star here, and it doesn't get any better than that.
3. White Chocolate Cold Brew
White and chocolate milk syrups are combined with Cold Brew coffee to make this decadent beverage. In this case, the classic tuxedo drink has been given a cold brew twist.
White chocolate syrup and Dutch Bros chocolate milk are used in the Dutch Bros version. The ideal beverage for those who are looking for a sweet treat but don't want to overdo it on the chocolate.
For this cold brew flavor, customers who have tried it have suggested that it be made more creamy by adding some breve or milk to it.
If you don't add anything, it tastes like an iced coffee with a faint flavoring. You may also choose the soft top, which will add a touch of creaminess.
4. Campout Cold Brew
Looking for an adventurous cold brew drink? Try the Dutch Bros Campout Cold Brew flavor. This cold brew consists of a chocolate macadamia nut that is enhanced with a Vanilla Soft Top and chocolate drizzle.
This desert-like drink will definitely satisfy your sweet craving. Next time you stop by Dutch Bros drive-thru make sure to try this cold brew coffee.
How to Customize Dutch Bros Cold Brew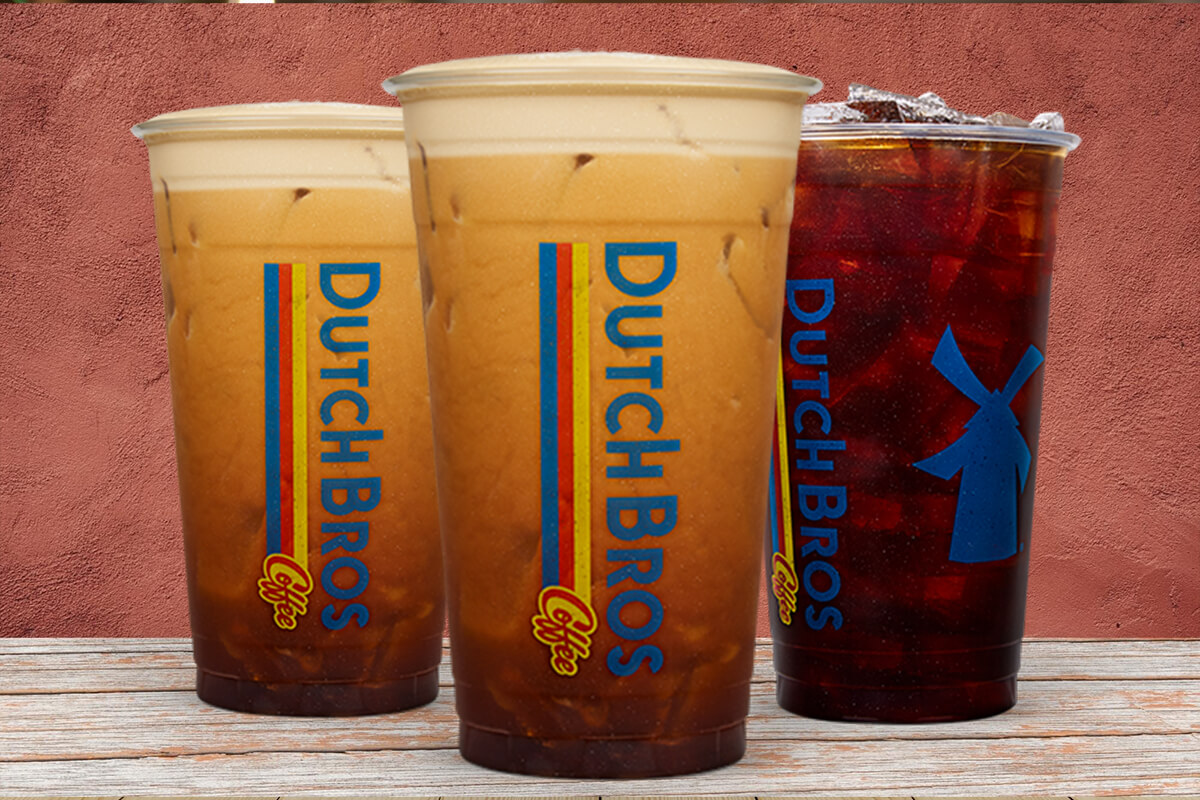 In Dutch Bros, you've always had options. You can customize your Cold Brew through different choices. For starters, select the type of milk you'd like.
You may just ask for oat milk, soy milk, almond milk, or whatever else you wish.
In addition, you can add or remove syrups, or request sugar-free options. Adding toppings is a pleasure because you may choose from a variety of options including soft top, whip, drizzles, and more.
It's important to remember to include that in your nutrition facts if you're concerned about it.
Dutch Bros Cold Brew Nutrition Facts
When it comes to health, you should always consider reading the nutritional facts of anything you want to consume. In this case, we're talking about the Dutch Bros Cold Brew only.
The coffee company believes that transparency is the key to keeping their customers' trust. They undoubtedly apply this value to the nutritional facts of every drink they sell.
Let's talk about the iced Caramelizer Cold Brew, to give you an idea of what the nutritional information is for one of these cold brew drinks.
So when you grab a small-sized cup of Caramalizer Mocha Cold Brew, you can expect 300 calories, 13g of total fat, 25mg of cholesterol, 160mg of sodium, 42g of total carbs, and 3g of protein.
Whereas the medium and the large-size cold brew have about 310 calories, 13 grams of total fat, 25 mg of cholesterol, 180 mg of sodium, 43 grams of total carbs, 34 grams of sugar, and 3 grams of protein.
These details are provided for you to understand and know the things you can get in each size of Cold Brew, especially when you are on a strict diet.
So before going to the nearest Dutch Bros branch, be sure to know the inclusions of your preferred cup size.
Conclusion
Hope you enjoyed this article about Dutch Bros Cold Brew coffee. There are many flavors to choose from, but you can't go wrong with any of the best Dutch Bros Cold Brew flavors listed above.
Hi, I'm Linda thanks for stopping by! We're so happy you're here. If you're a foodie and love to cook from home - you're in the right place..
LEARN MORE
Join the mailing list and receive our free newsletter!
Recipe Marker provides you with the best information about home cooking tips, recipes, ingredient substitutes and more. Check out our blog to see the latest articles.