4 Best Ways to Reheat Chicken Tenders (Updated 2023)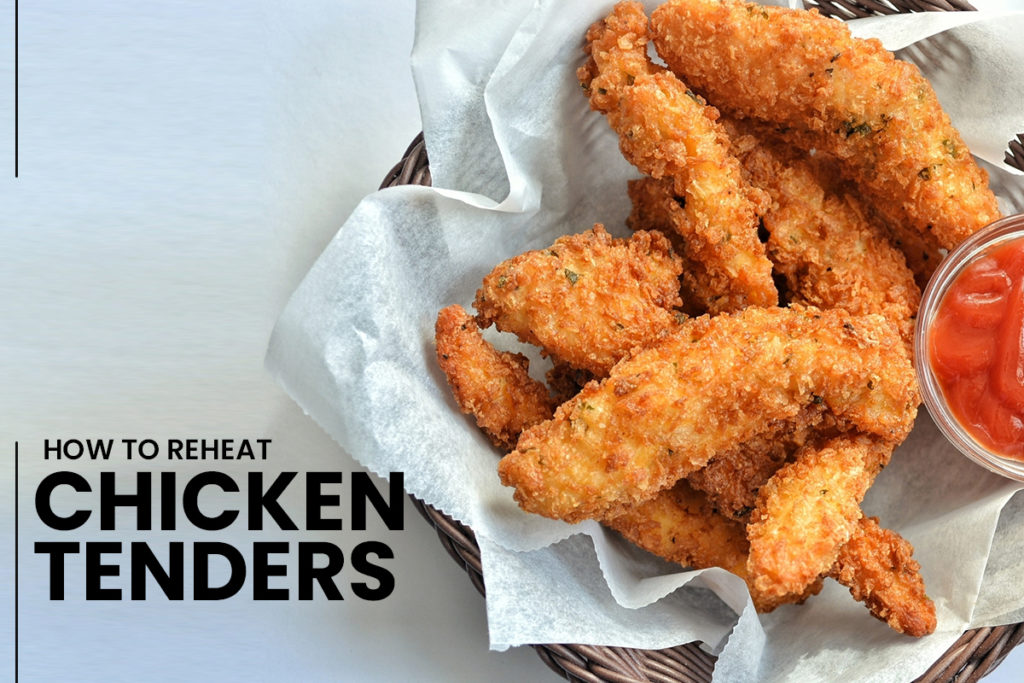 Many people love how quick and easy it is to reheat delicious chicken tenders leaving them with a crunchy, crispy outer layer. However, there are many different methods. Which is the best? See how to reheat chicken tenders below.
The time and work it takes to make tasty chicken tenders at home are undeniable. Nobody hates to throw out food they've made or bought in bulk, whether it's from the grocery store or prepared at home.
How to Reheat Chicken Tenders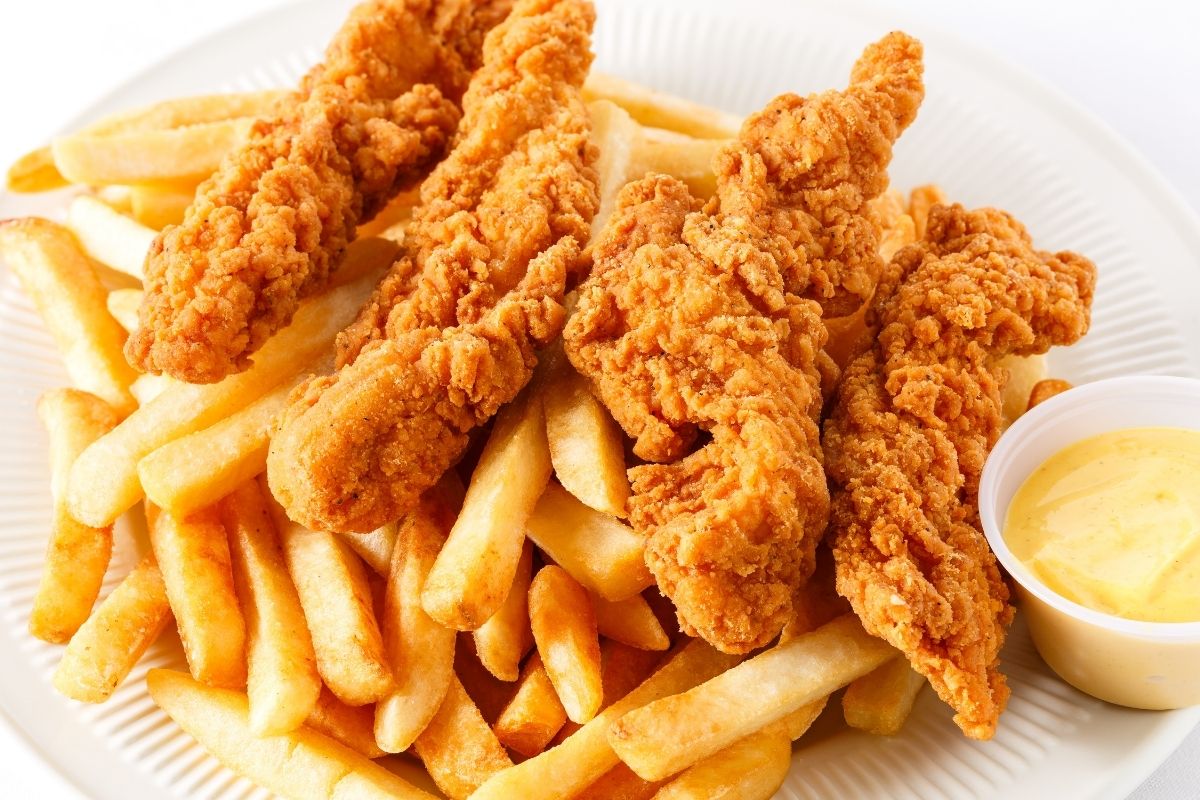 The best way to reheat chicken tenders depends on the original cooking process and whether you refrigerated or froze them before serving.
If you're not sure how the chicken tenders were prepared, our recommendation is to use the oven.
You'll get wonderful results whether they were deep-fried or baked. Using the microwave, air fryer, toaster oven, and broiler are other options for reheating them.
Allow the tenders to come to room temperature for 10 minutes after removing them from the fridge, regardless of the preparation technique you use. This keeps them moist during the warming process.
1. Reheat Chicken Tenders Using an Oven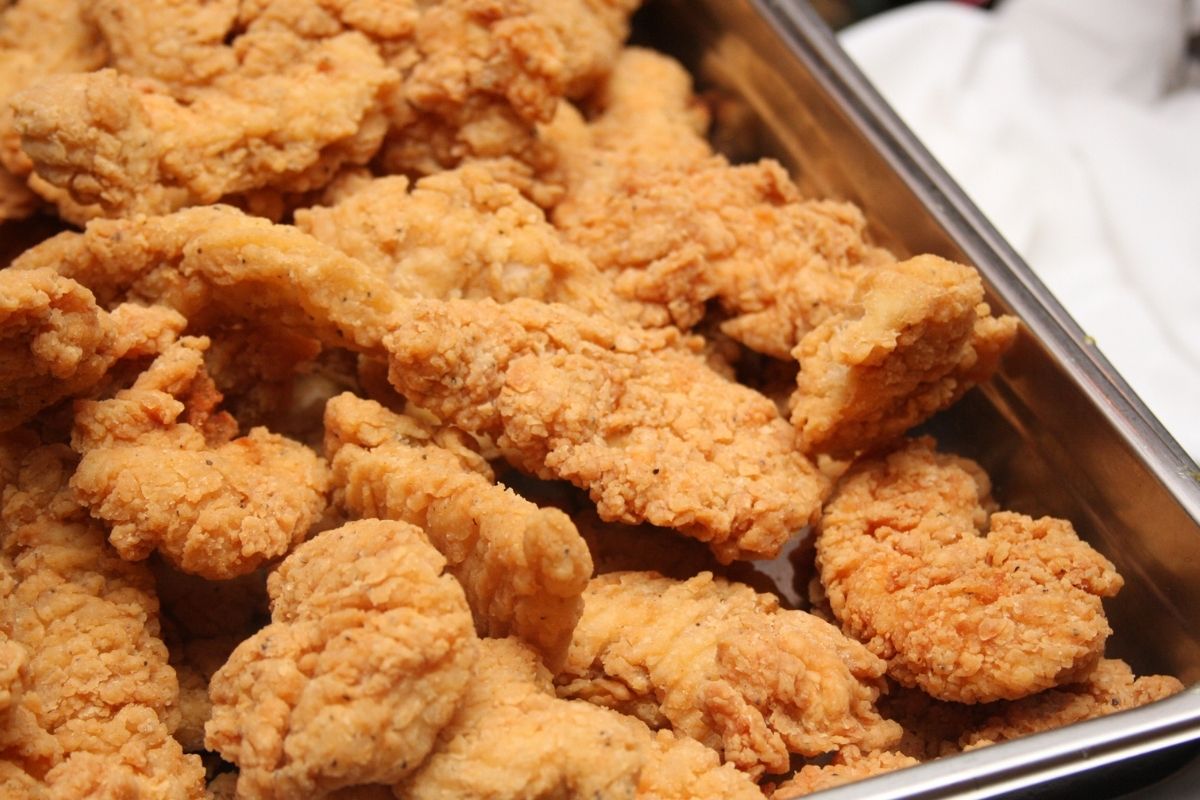 You can reheat chicken tenders using an oven by following these steps:
Preheat the oven to 400°F.
Arrange the leftover chicken tenders evenly on a baking sheet.
Next, you can add a few drops of water to keep the chicken moist.
Heat room temperature chicken for 15 minutes, flipping halfway through. (Colder chicken will require additional cooking time.)
Once the chicken is hot, remove it from the oven and serve immediately.
2. Reheat Chicken Tenders Using a Stove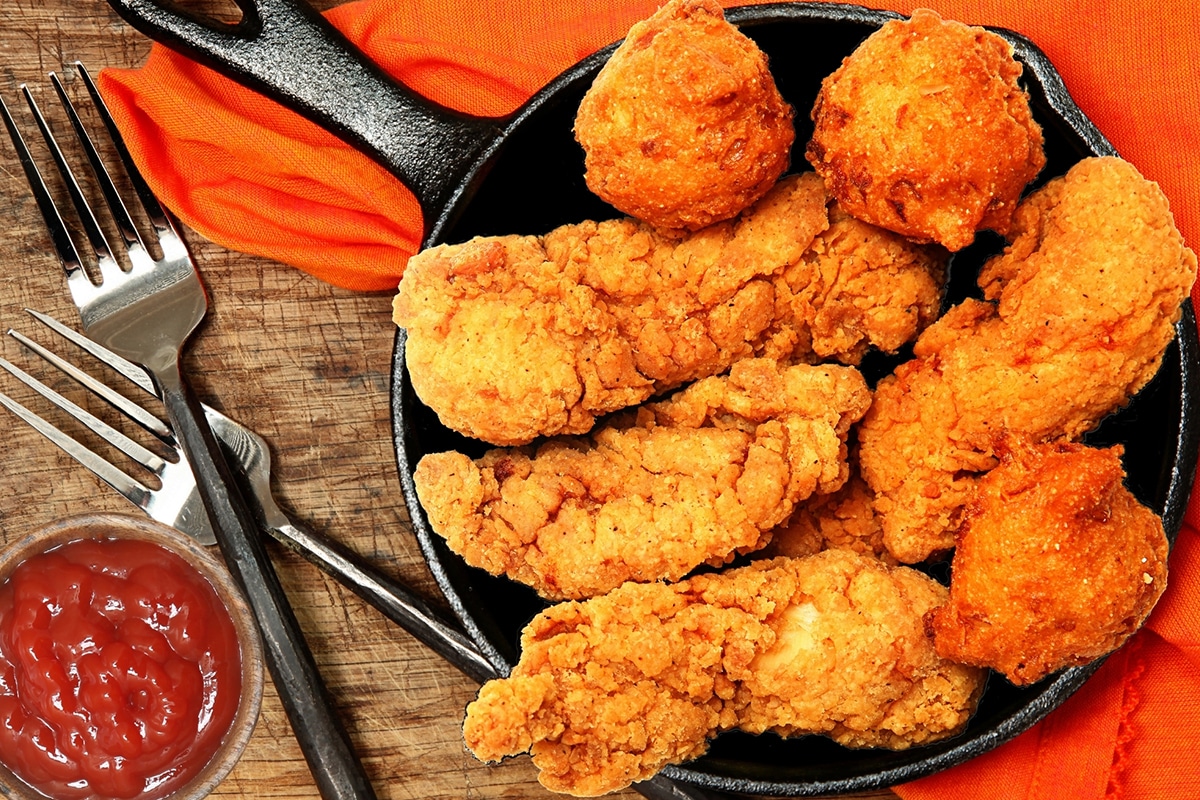 Reheating chicken tenders on the stove works fairly well. Essentially, you will lightly fry the chicken to bring it back up to temperature.
Add a small amount of oil to a frying pan or skillet.
Next, heat the oil over high heat.
When the oil is hot, gently place the chicken tenders in the pan using tongs.
Let them cook for one to two minutes, then flip them over for another two minutes.
Remove the tenders and place them on a paper towel to absorb any excess oil.
Serve the chicken tenders and enjoy them while it is still hot.
**Please note that you cannot use this method if your chicken is still frozen. Thaw frozen chicken in the refrigerator to avoid splashing oil and possible fires.
3. Reheat Chicken Tenders Using an Air Fryer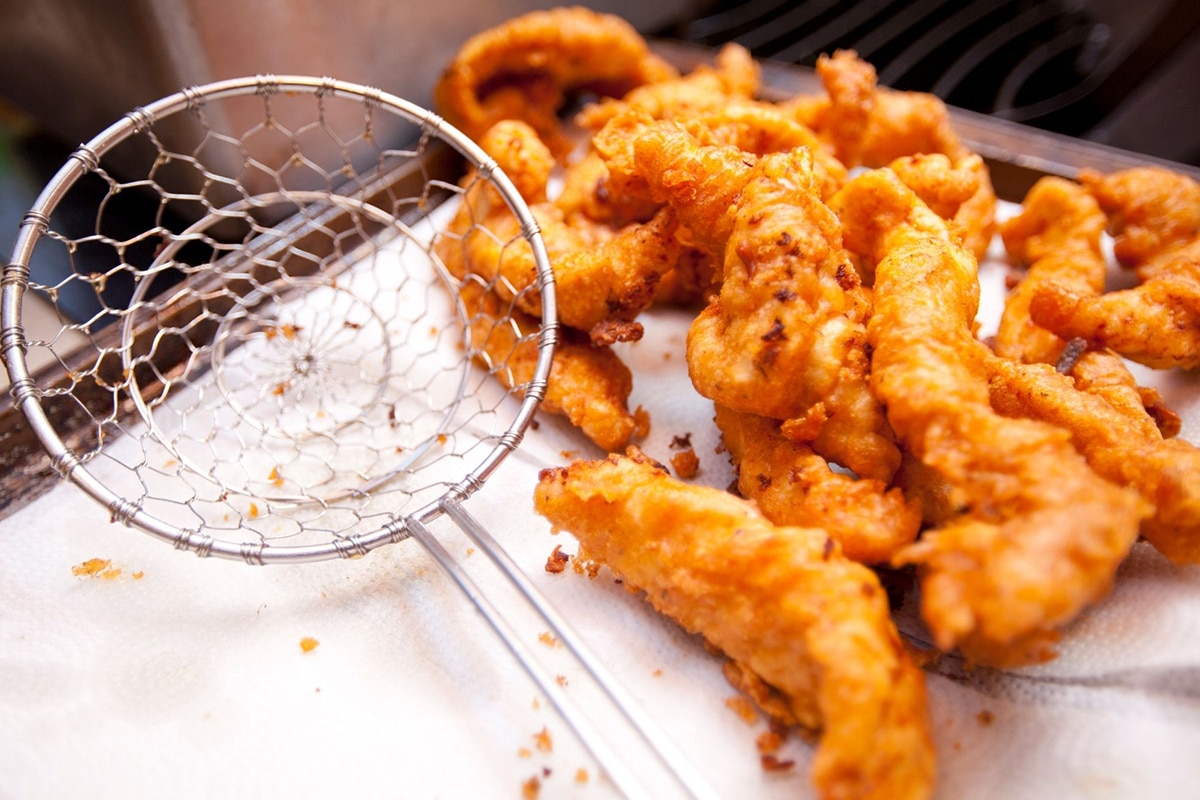 Using an air fryer to reheat chicken tenders is a great way to keep their crispness.
To begin, turn on the air fryer and warm it.
Preheat your air fryer according to the manufacturer's directions, usually 5 minutes at 375°F.
After that, it's time to get to work on the meat. Place the chicken in a single layer in the air fryer basket.
Heat the chicken for around 8 minutes depending on their size, shaking the basket halfway through.
Let the chicken cool down for a few minutes then serve.
Once the chicken tenders have reached your desired temperature you can eat them with your favorite dipping sauce.
4. Reheat Chicken Tenders Using a Microwave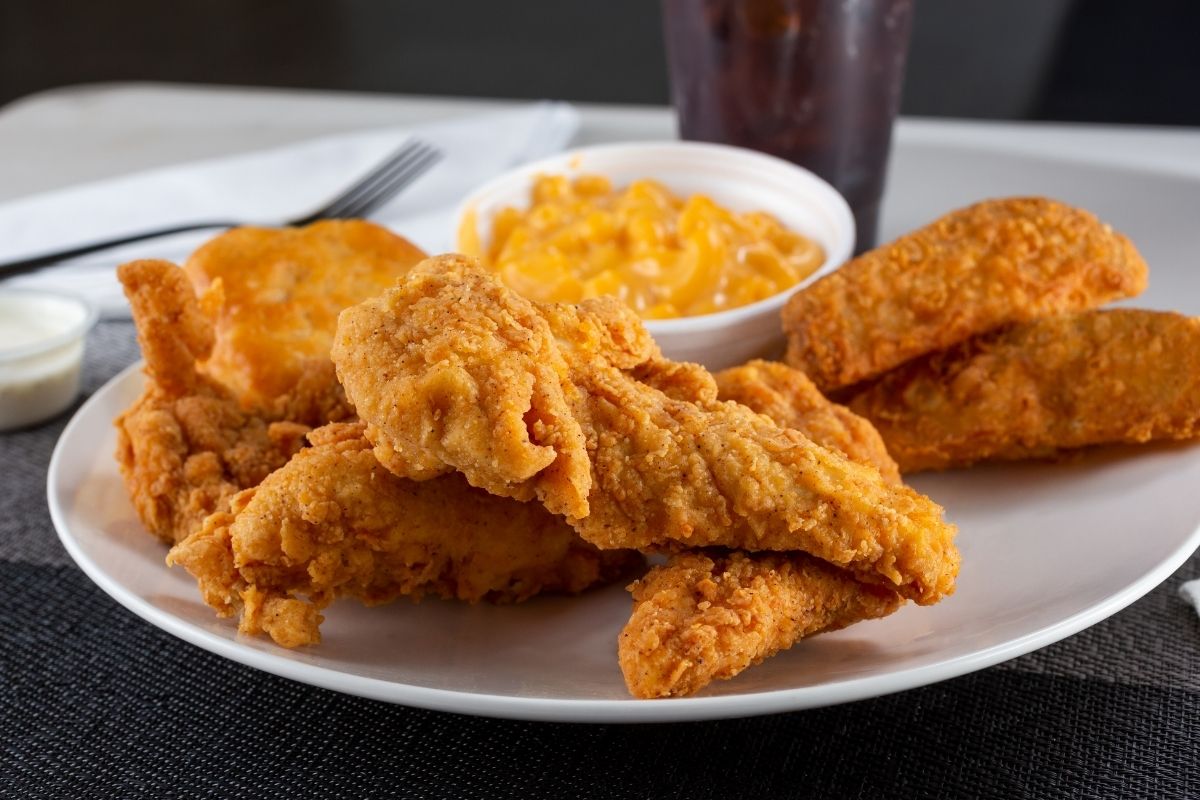 Using the microwave to reheat chicken is quick and easy, but it is not the best option since it can result in rubbery or chalk-dry meat.
The following method will help you get the best results.
To begin, prepare the dish by sprinkling some salt and pepper on it.
Place smaller pieces of chicken in the center of a microwave-safe dish, pushing larger pieces to the outer edge.
After that, add a drizzle of olive oil and a few drops of water to the top of the chicken to help keep it moist and increase its flavor.
Then cover the plate with microwave-safe plastic wrap.
Next, microwave for two minutes.
To see if the chicken is done, take it out of the microwave and inspect it with a fork.
If it needs more time, flip the pieces before covering the dish and cooking for an additional 30 seconds.
Conclusion
When it comes to heating chicken tenders, there are several choices to consider. How you go about it is entirely up to you and the amount of time you have available.
The oven, skillet, air-fryer, or microwave are the best options. Hope you enjoyed our article about how to reheat chicken tenders!
Print
How to Reheat Chicken Tenders in Toaster Oven
Chicken tenders are a favorite starter that is often prepared in bulk leaving behind plenty of leftovers. To reheat them quickly and evenly, the toaster oven works brilliantly!
Learn how to reheat chicken tenders in a toaster oven while maintaining their moisture and crispiness.
Author:
Prep Time:

5 minutes

Cook Time:

3 minutes

Total Time:

8 minutes

Yield:

4

1

x
Category:

Reheat

Method:

Toaster Oven

Cuisine:

Meal
Chicken

ten

ders (room temperature)
Water
Olive oil
Aluminum Foil
Toaster oven
Instructions
Preheat the toaster oven for 5 minutes at 400° F.
Line a baking sheet with aluminum foil.
Place the chicken tenders on the aluminum foil spread out evenly.
Drizzle a few drops of water on the chicken tenders and apply a little olive oil as well.
Place the baking sheet in the toaster oven and Bake for 3 minutes.
Carefully remove the chicken tenders and let cool for 1 minute.
Serve and enjoy!
Notes
If reheating frozen or cold chicken tenders, let them sit on the kitchen top for about 30 minutes to allow them to thaw.
The above reheating process uses water drizzle to keep the chicken tenders moist, while the slight oil coating makes them crispy.
Avoid wrapping/covering the chicken tenders while reheating, as the steam created from the water drizzle will turn them soggy.
Keywords: How to Reheat Chicken Tenders in Toaster Oven
Hi, I'm Linda thanks for stopping by! We're so happy you're here. If you're a foodie and love to cook from home - you're in the right place..
LEARN MORE
Join the mailing list and receive our free newsletter!
Recipe Marker provides you with the best information about home cooking tips, recipes, ingredient substitutes and more. Check out our blog to see the latest articles.