5 Best Frozen Taquitos Brands (Updated 2023)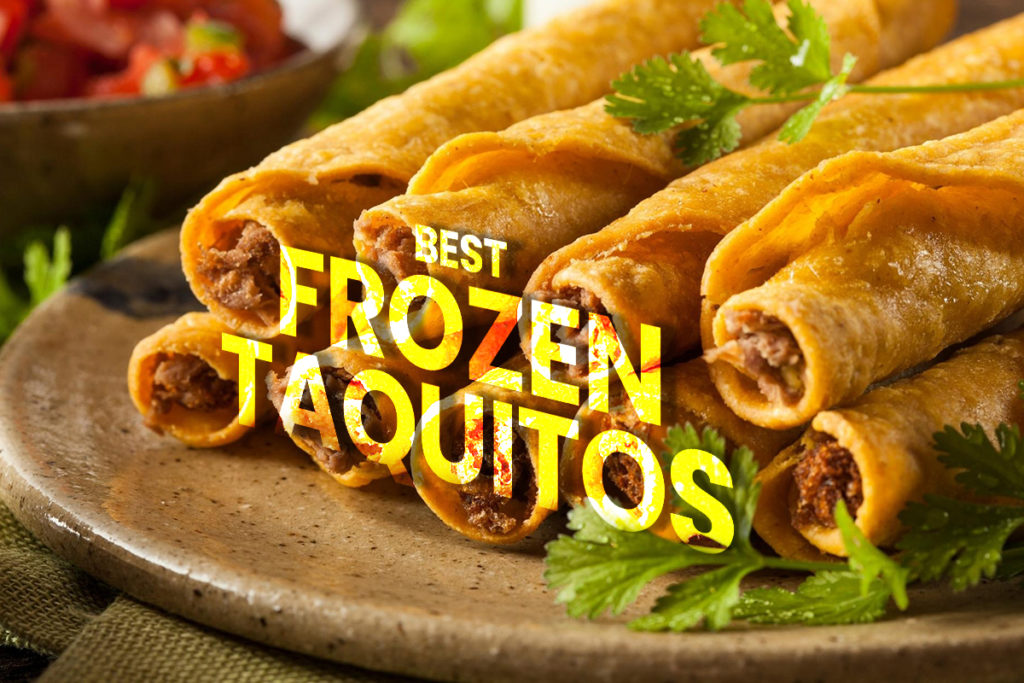 Looking for some delicious frozen taquitos to buy? Stick around as we share some of the most popular frozen taquito flavors below.
Some might say that taquitos are deep-fried rolled-up tacos. Chicken, meat, cheese, and veggies are all used to fill these crunchy treats.
We suggest pairing your taquito with a spicy dipping sauce for balance. Taquitos can be a labor-intensive dish to prepare. But fear not, frozen taquitos are here to save the day.
It's convenient to have frozen taquitos on hand for the days that you don't quite feel like cooking.
So, which brand is the best? We'll explore the best-frozen taquitos to buy from the grocery store.
Best Frozen Taquitos Brands
1. Jose Ole Taquitos Beef
The filling for the Jose ole taquitos is made of either shredded chicken or beef, rolled up in maize (corn) tortillas.
Jose Ole is a brand that's based in Germany, so you can be assured that the meat is of high quality.
The directions on the package are straightforward, perfect for teens who are looking for a quick snack.
Taquitos are perfect when cooked in an air fryer or convection oven. They heat up quickly and are crispy, without the extra oil.
Want to turn this snack into a full meal? Try adding a side of refried beans and Spanish rice to make this a complete meal in less than thirty minutes.
We consider this to be the best-frozen beef taquitos.
2. El Monterey Chicken and Cheese Flour Taquitos
El Monterey sets itself apart from other brands by using flour tortillas instead of corn.
El Monterey has been making delicious Mexican-inspired dishes for more than fifty years. They make everything from burritos to enchiladas.
El Monterey uses flour tortillas in one version of their taquitos. The taquitos with flour tortillas are akin to flautas.
Which has a similar filling to taquitos, the only difference is the tortillas used. Try dipping these taquitos in a tomato-based sauce like red salsa for a balanced bite.
This is the best-frozen chicken taquitos on the market!
3. Starlite Cuisine Vegan Taquitos
Calling all vegans! Starlite cuisine makes the best vegan taquitos that are just as delicious as those with meat and cheese.
They come in three flavors: chick'n, beefy flavor, and chorizo and black bean style.
Just because you're vegan doesn't mean that you have to miss out on flavor. Starlite strives to provide its customers with nutritious and healthy food conveniently.
Make sure you give this brand a try when you see it in the frozen food section of your grocery store.
4. AppetizersUSA Pork Carnitas Taquitos
AppetizersUSA provides fresh gourmet foods that are frozen and shipped to your home or business.
Their pork carnitas filling is slow-braised in spices, lime, and cilantro for a fresh bite.
These taquitos differ from other store-bought brands because they are handmade and you can taste the love and joy that goes into assembling them.
Unlike other store-bought brands, you can customize the size of the tray of taquitos.
Trays of fifty taquitos cost $60.99, perfect for large gatherings.
5. Starlite Cuisine Rolled Tacos
Starlite Cuisine has its own vegan version of a flauta. These rolled tacos have been reimagined with plant-based ingredients and rolled into a flour tortilla.
They're similar to flautas because of the use of flour tortillas. When they are fried, it has a crispy and flaky exterior that's to die for.
You won't be able to eat just one. Try dipping it in your favorite plant-based sauce like a vegan chipotle mayo for an irresistible smoky flavor.
Conclusion
Taquitos can be an easy snack, or an entrée for the days you need a quick bite. Adding sides like refried beans and Spanish rice can easily make your snack into a meal.
Whether you choose taquitos with flour or corn tortillas, you can be sure to get a crunchy, crispy, meaty, and cheesy bite.
Vegan or not, these brands will be sure to satisfy your cravings! Hope you enjoyed our list of the best-frozen taquitos available on the market.
Print
5 Best Frozen Taquitos
Check out this list of the best Frozen Taquitos flavors to try!
Instructions
Pick your favorite flavor
Click on the link to visit Pinterest
Buy items from your local store or online
Enjoy and share on social media!
Keywords: Best Frozen Taquitos
Hi, I'm Linda thanks for stopping by! We're so happy you're here. If you're a foodie and love to cook from home - you're in the right place..
LEARN MORE
Join the mailing list and receive our free newsletter!
Recipe Marker provides you with the best information about home cooking tips, recipes, ingredient substitutes and more. Check out our blog to see the latest articles.