5 Best Haagen-Dazs Flavors (Ranked in 2023)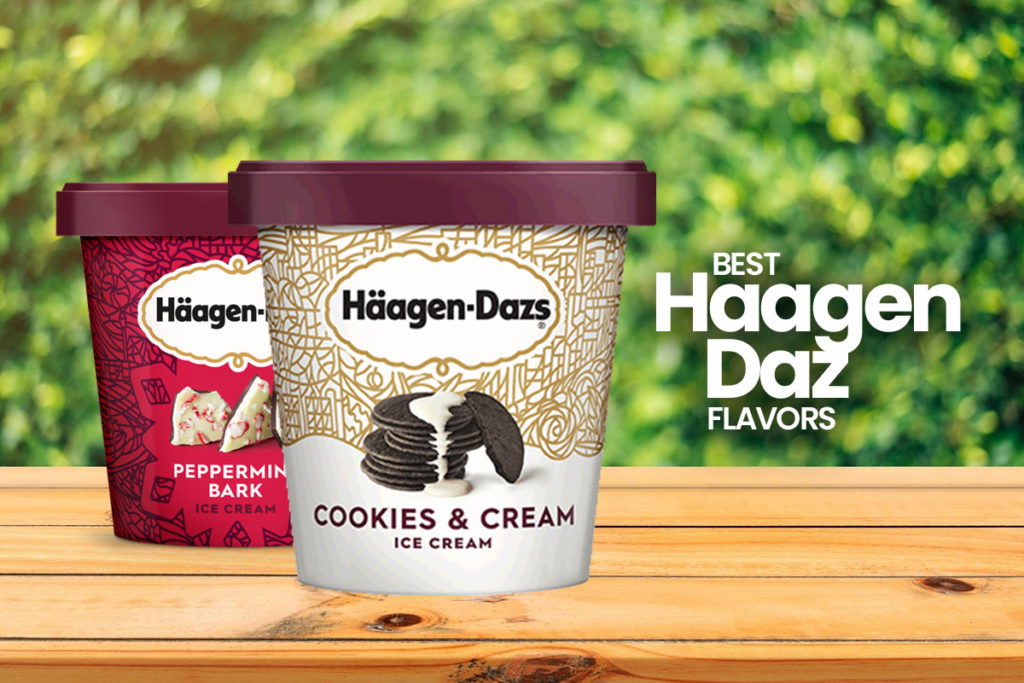 One of the most popular ice cream brands in the United States is Haagen-Dazs. Even though the name suggests this brand is from Denmark or another European country, a New Yorker really created it.
The European-sounding name was born from Reuben Mattus' desire for an air of antiquity about his ice cream.
To manufacture ice cream, sorbet, and frozen yogurt, Haagen-Dazs uses nothing but the best and cleanest ingredients; the company does not use stabilizers.
Aside from these details, we'd love to provide you with the best Haagen-Dazs flavors on the market. Read on for more details.
Best Haagen-Dazs Flavors Ranked
1. Coffee Ice Cream
Having a cup of coffee in the form of ice cream is a wonderful treat. To bring out the full flavor of coffee, Haagen-Dazs precisely roasts the beans, which are sourced from Brazil.
The final flavor is so deep and delicious that it can compete with anything you can get at your favorite coffee shop.
Coffee ice cream from Haagen-Dazs boasts over 40 milligrams of caffeine in a cup, so you can get your caffeine fix without having to brew a cup of coffee.
So go ahead and enjoy some ice cream with your breakfast. Even if others think it's strange that you're having ice cream in the morning, they can't dispute the science.
It doesn't matter what reasons you have to come up with, this Haagen-Dazs flavor is always a good choice.
2. Chocolate Ice Cream
Chocolate ice cream flavors easily take top spots for best flavors but mind you, this Haagen-Dazs chocolate ice cream deserves to be in the top two on our list.
With this flavor, you don't even need to add anything more to the mix to get the full effect. In theory, adding chocolate chips or roasted almonds might improve the flavor and texture.
But, this ice cream is deliciously smooth, and you'll like the fact that nothing interferes with that smoothness.
Haagen-Dazs' cocoa-powered deliciousness and sweet cream are the perfect complements to each other in terms of flavor.
This dessert is opulently decadent and has just the right amount of sugar to satisfy even the most discerning sweet tooth.
3. Dulce de Leche Ice Cream
In 1998, Haagen-Dazs introduced their dulce de leche ice cream flavor in the United States. Dulce de leche continues to captivate ice cream enthusiasts despite its two-decade-old age.
Haagen-Dazs uses a combination of sweet cream and caramel ice cream to create this flavor. Caramel ribbons are then liberally strewn across the desert.
In appearance and flavor, these golden ribbons resemble the dulce de leche found across Latin America.
At least once in your life, you should try Haagen-Dazs' caramel gooey taste, because it is one of the company's most popular offerings.
4. Vanilla Caramel White Chocolate Trio Crispy Layers Ice Cream
Haagen-Dazs' vanilla caramel white chocolate trio crispy layers ice cream has four distinct layers.
Caramel ice cream is the first thing you'll come across. The white chocolate chips used in the second layer make it particularly crispy.
The third layer is vanilla ice cream, which complements the other flavors well. And the fourth layer is caramel sauce, which adds a little sweetness to the feast.
This Haagen-Dazs ice cream's innovative layered construction will have you hooked in no time.
You'll be raving about this flavor to everyone you know by the time you've finished your first container.
5. White Chocolate Raspberry Truffle Ice Cream
White chocolate raspberry truffle ice cream from Haagen-Dazs is now available to satiate the sweet tooth of those who love chocolate truffles.
Even though it seems impossible, Haagen-Dazs managed to replicate the deliciousness of chocolate truffles in their ice cream.
This flavor is built on a base of white chocolate ice cream with truffles added in bits. Adding a raspberry swirl is the final step in creating this beauty.
An irresistible tanginess comes from the use of fresh raspberries in this swirl. This dish is a great example of how raspberries and chocolate can work together.
Final Say
Haagen-Dazs offers a wide variety of ice cream flavors that will surely satisfy people's sweet cravings.
From chocolate and coffee to extravagant flavors, Haagen-Dazs knows how to offer goodness to its customers in every ice cream flavor they release.
Try out these best Haagen-Dazs flavors!
Print
5 Most Popular Haagen-Daz Flavors
Check out this list of the best Haagen-Daz flavors to try!
Instructions
Pick your favorite flavor
Click on the link to visit Pinterest
Buy items from your local store or online
Enjoy and share on social media!
Keywords: Most Popular Haagen-Daz Flavors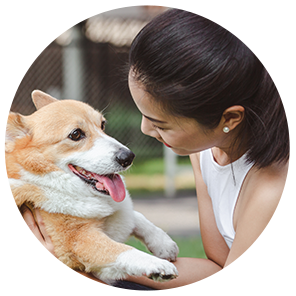 Hi, I'm Linda thanks for stopping by! We're so happy you're here. If you're a foodie and love to cook from home - you're in the right place..
LEARN MORE
Join the mailing list and receive our free newsletter!
Recipe Marker provides you with the best information about home cooking tips, recipes, ingredient substitutes and more. Check out our blog to see the latest articles.