12 Best Sides to Serve with Meatball Subs (Updated 2023)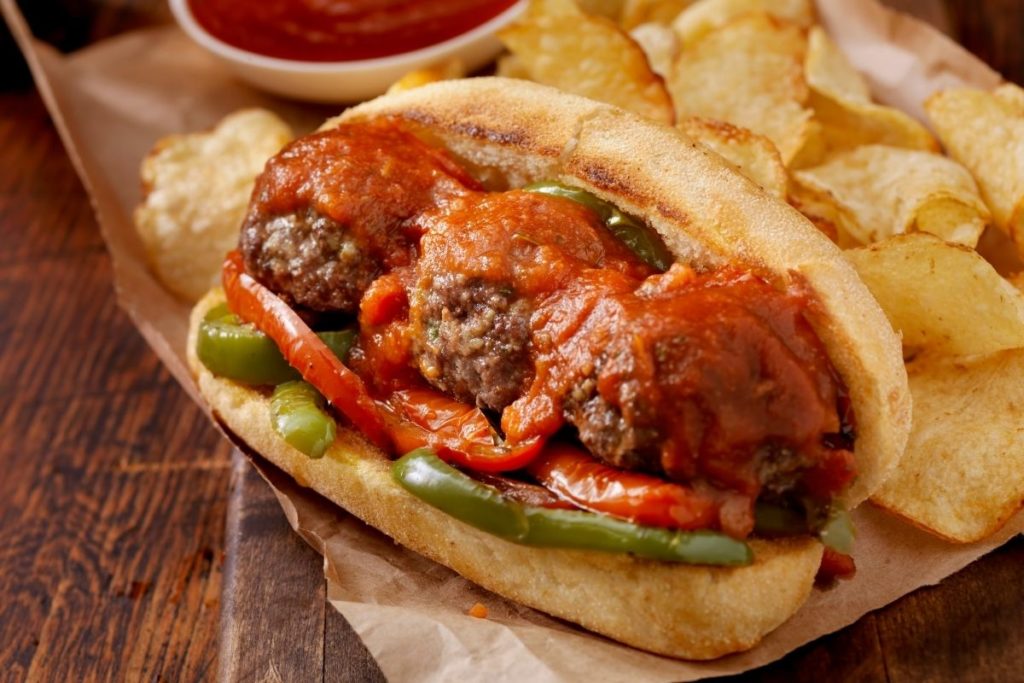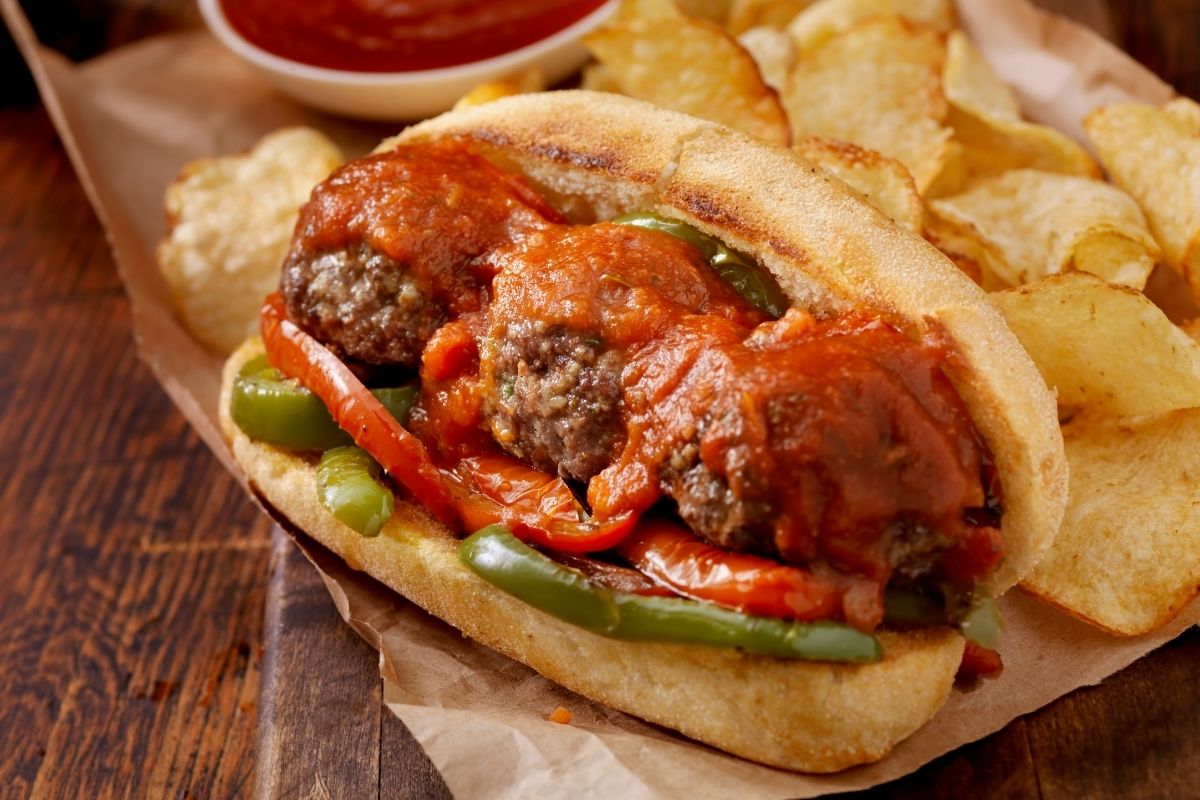 You might be wondering what sides to serve with your meatball subs. We've got you covered. This article highlights some of the top side dishes that can jazz up your meal. Keep reading to find out more.
A meatball sub is a great blend of savory and salty flavors, with a distinct tomato sauce flavor. Take your pick from the many choices below and enjoy your sumptuous meal.
12 Best Sides for Meatball Subs
1. Pasta Salad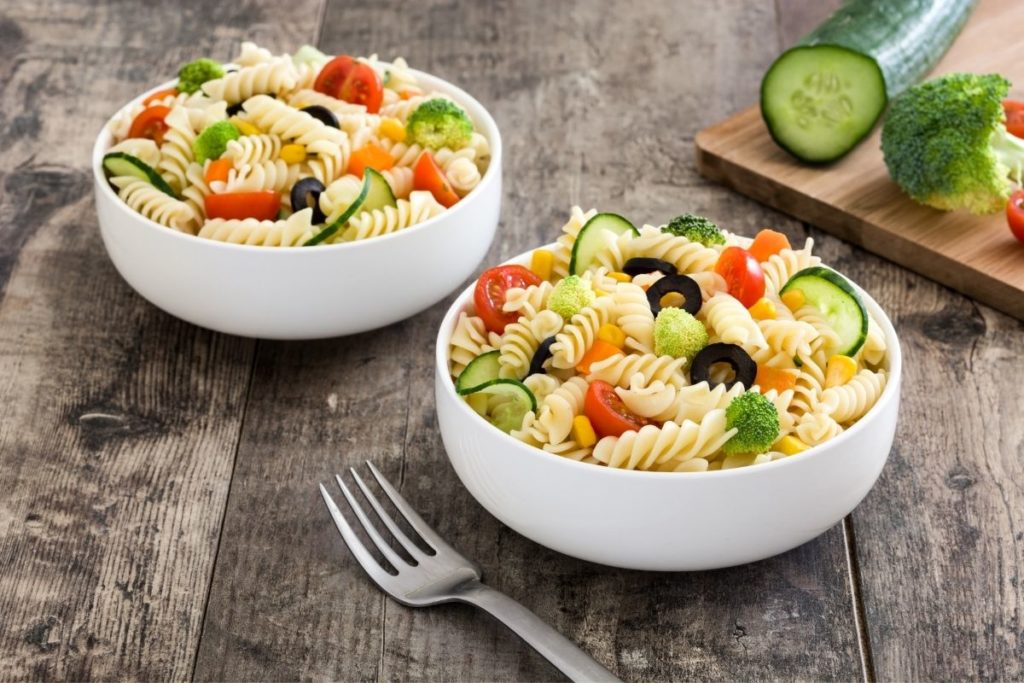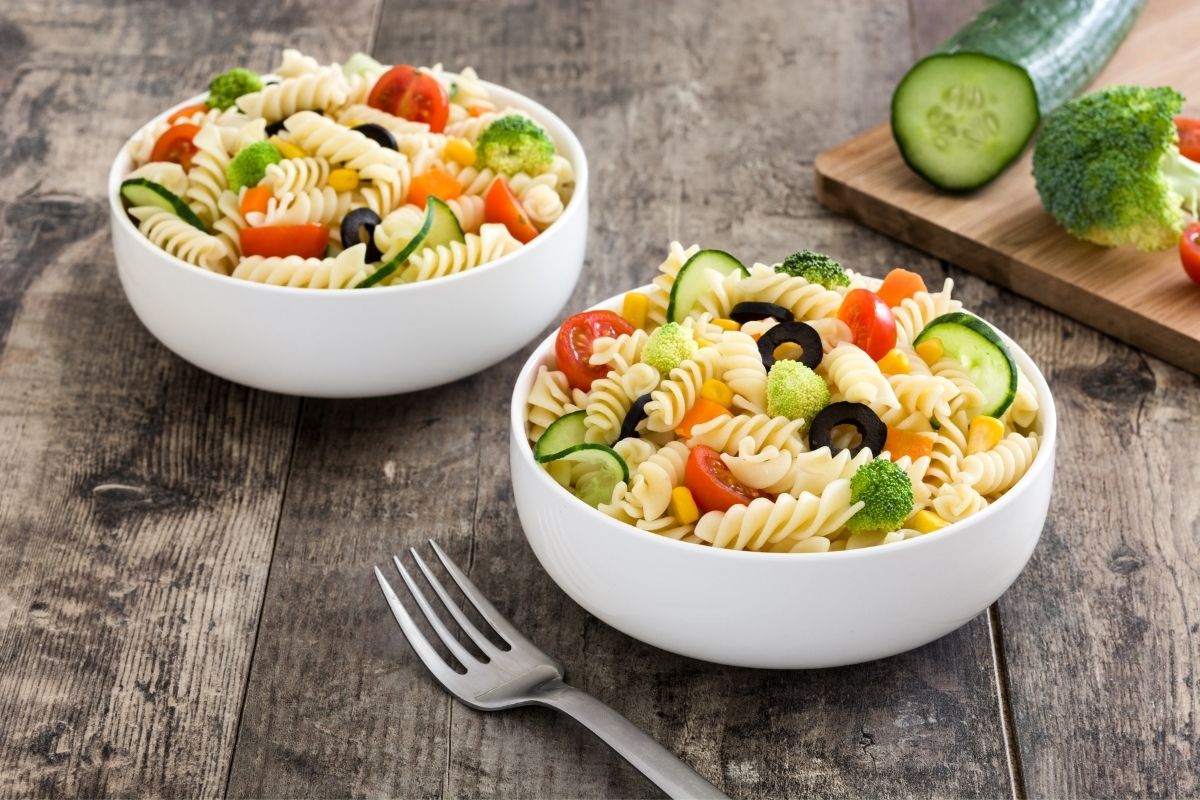 Pasta salad is a refreshing side dish that goes nicely with meatball subs. It is a versatile dish that can be made with a simple recipe. All you need are al dente pasta, vegetables, protein ingredients, fats, herbs and spices, and salad dressing.
Explore a wide range of pasta salads, such as fusilli with tuna, cucumber, broccoli, and vinaigrette; tortellini with pesto, ham, and tomatoes; and bowtie pasta with zucchini, red peppers, and Italian dressing.
2. Caesar Salad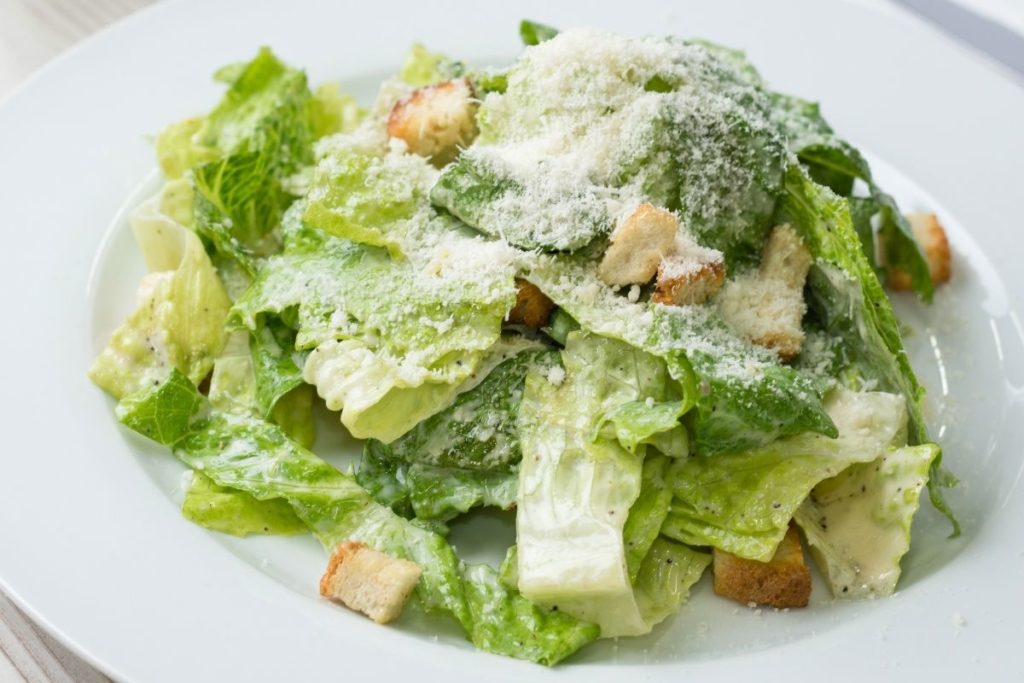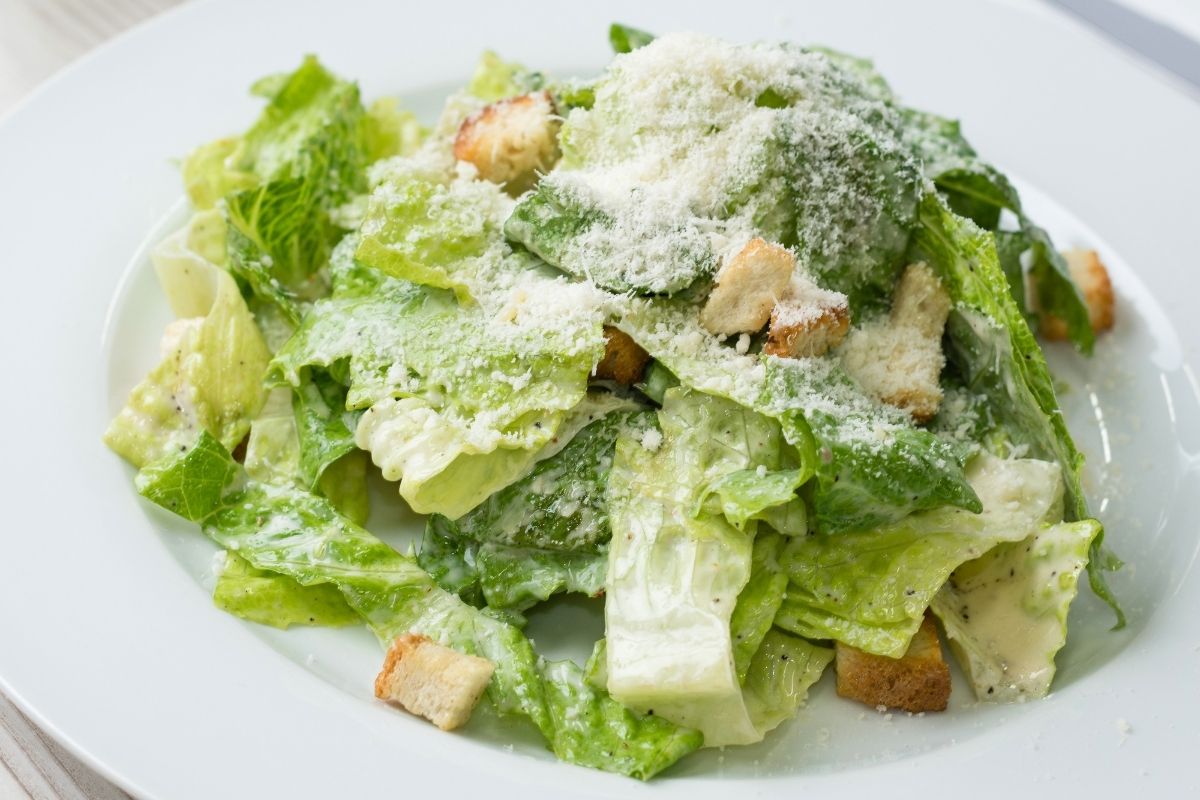 Of course, classics are always on-trend. Have a caesar salad alongside your meatball sub for a full-packaged meal. Bite into the fresh romaine, crunchy croutons, and tangy dressing. The dressing's lemon juice brings a powerful kick to your taste buds.
This salad is an ideal complement to any recipe. Besides, it is easy to make and is readily available in many restaurants or stores.
3. Kale Salad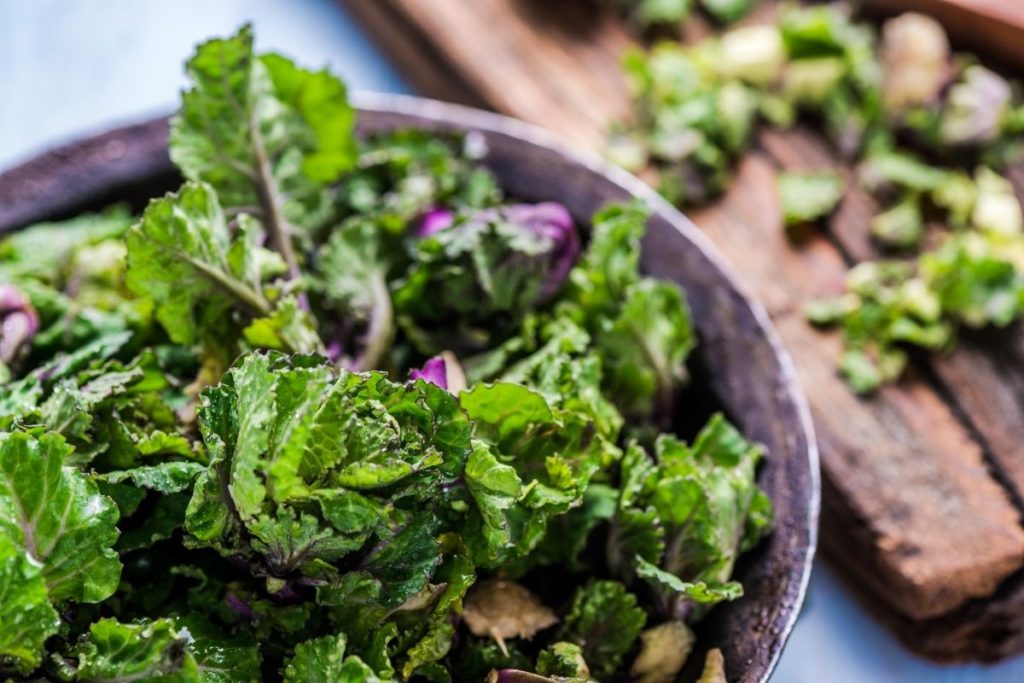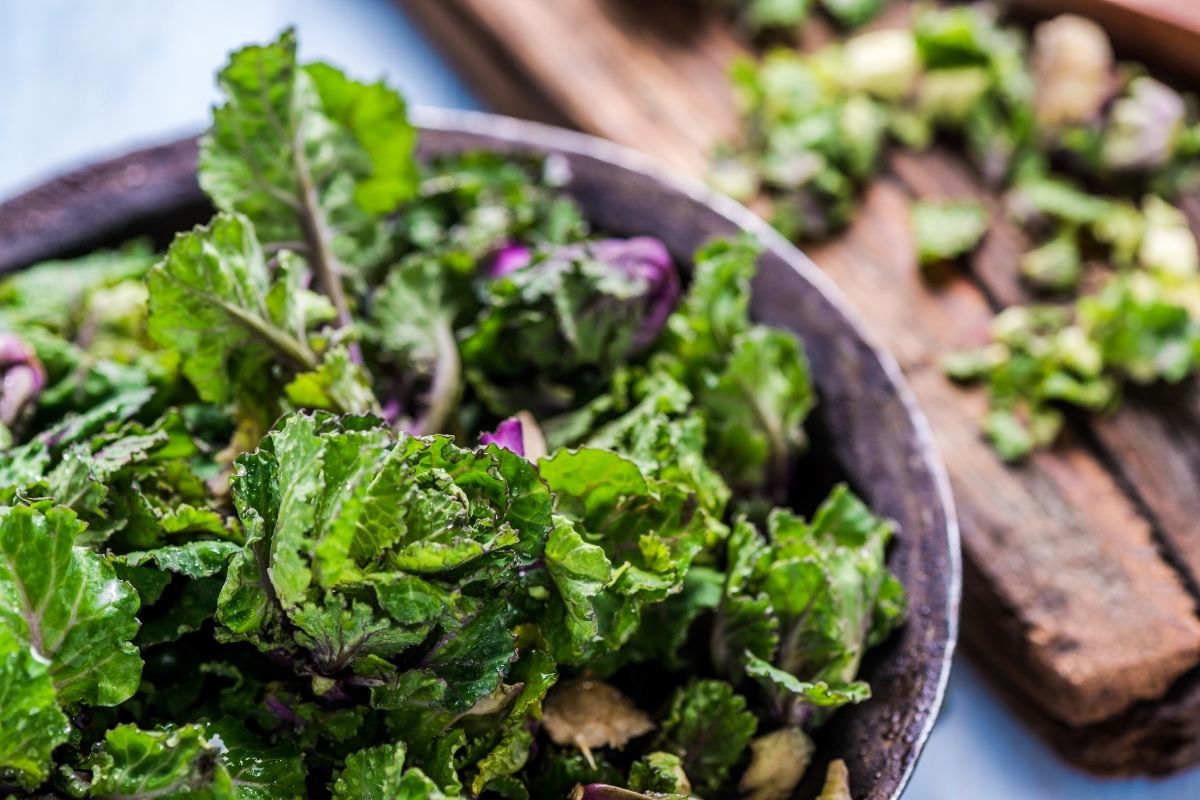 Looking for another healthy option? A bowl of crunchy kale salad fits well with meatball subs. It contains kale, red cabbage, almonds, apples, and dried cranberries.
Plus, the honey-dijon dressing adds a burst of flavor to your meal.
4. Coleslaw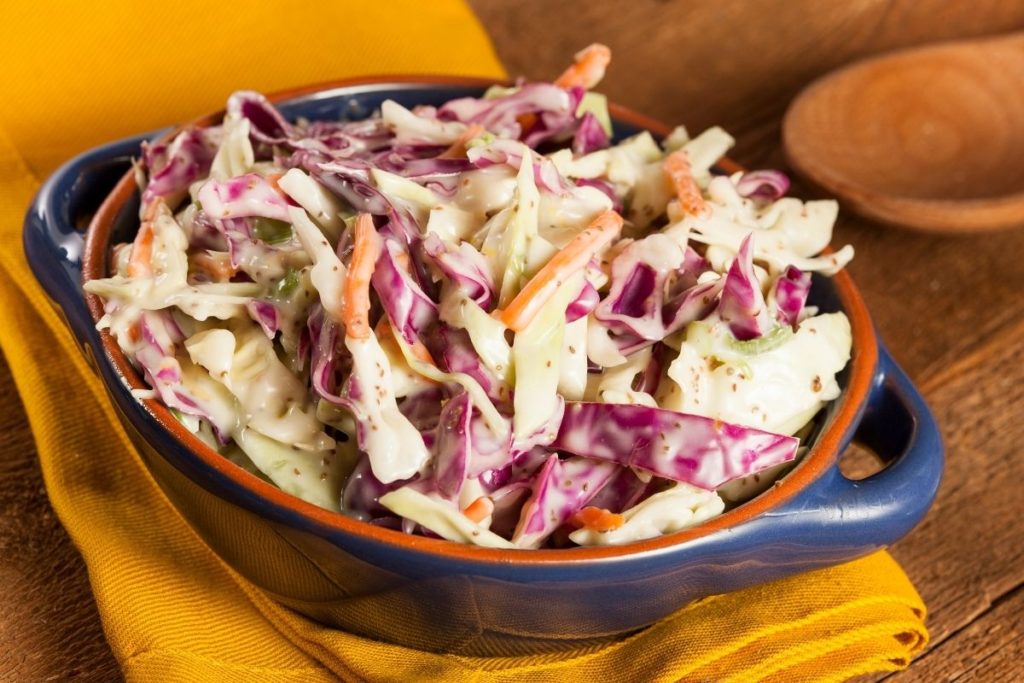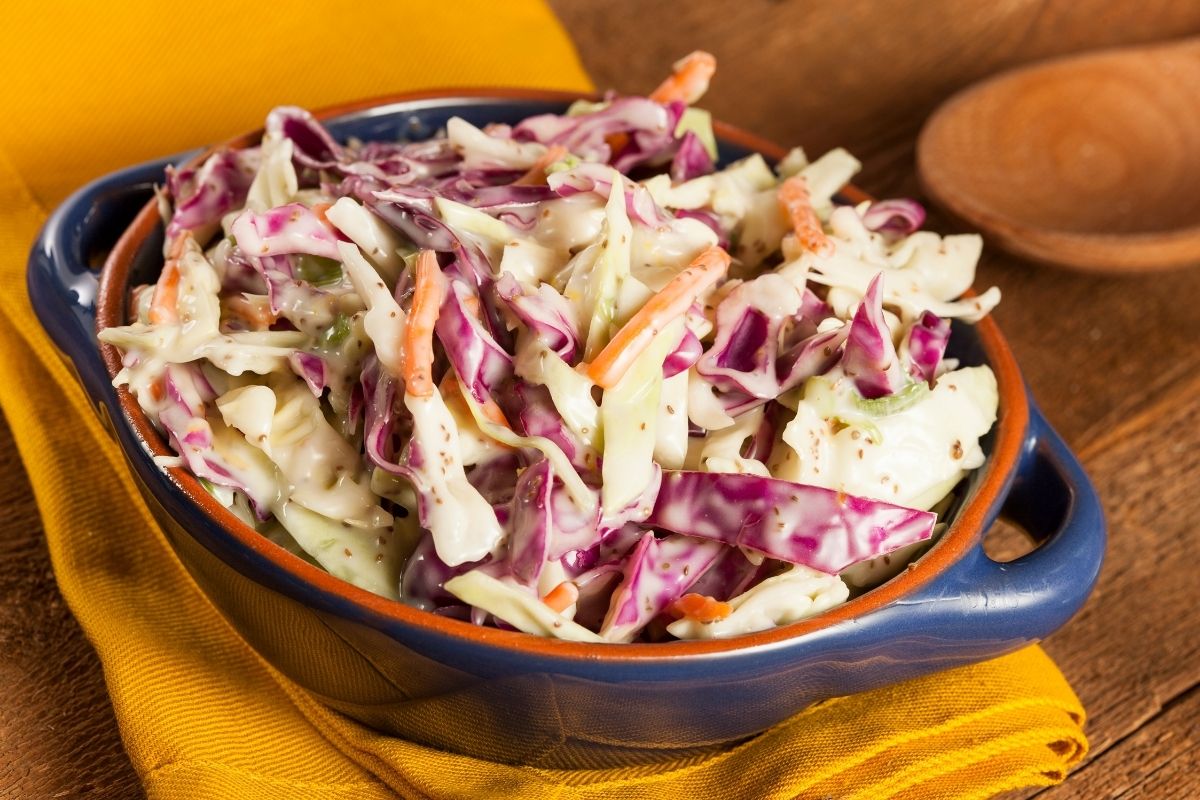 Coleslaw pairs perfectly with almost every sandwich, and that includes the meatball sub. This light, bright salad balances out the heavy flavors of the sub with its moderate tastes.
It is very easy to create. Simply shred the cabbage and carrots. Then, sprinkle your favorite dressing on top and stir.
You may use a tart vinegar-based dressing or regular mayonnaise. Both work well. Or, use Greek yogurt or low-fat mayo rather than mayonnaise if you'd like a creamy coleslaw without the calories.
5. Baked Jalapeño Poppers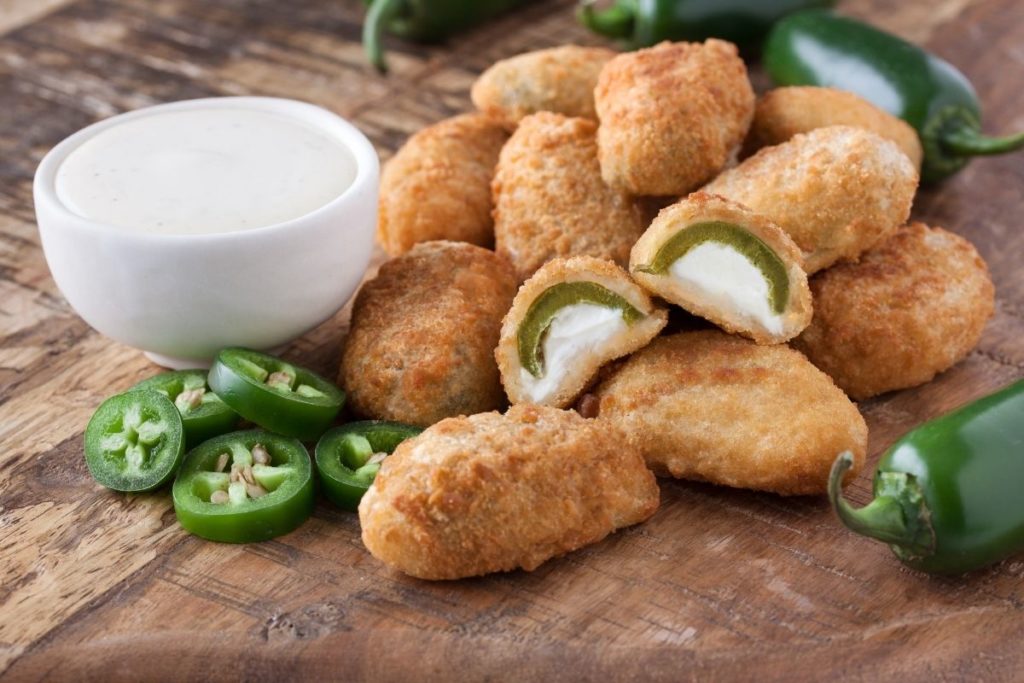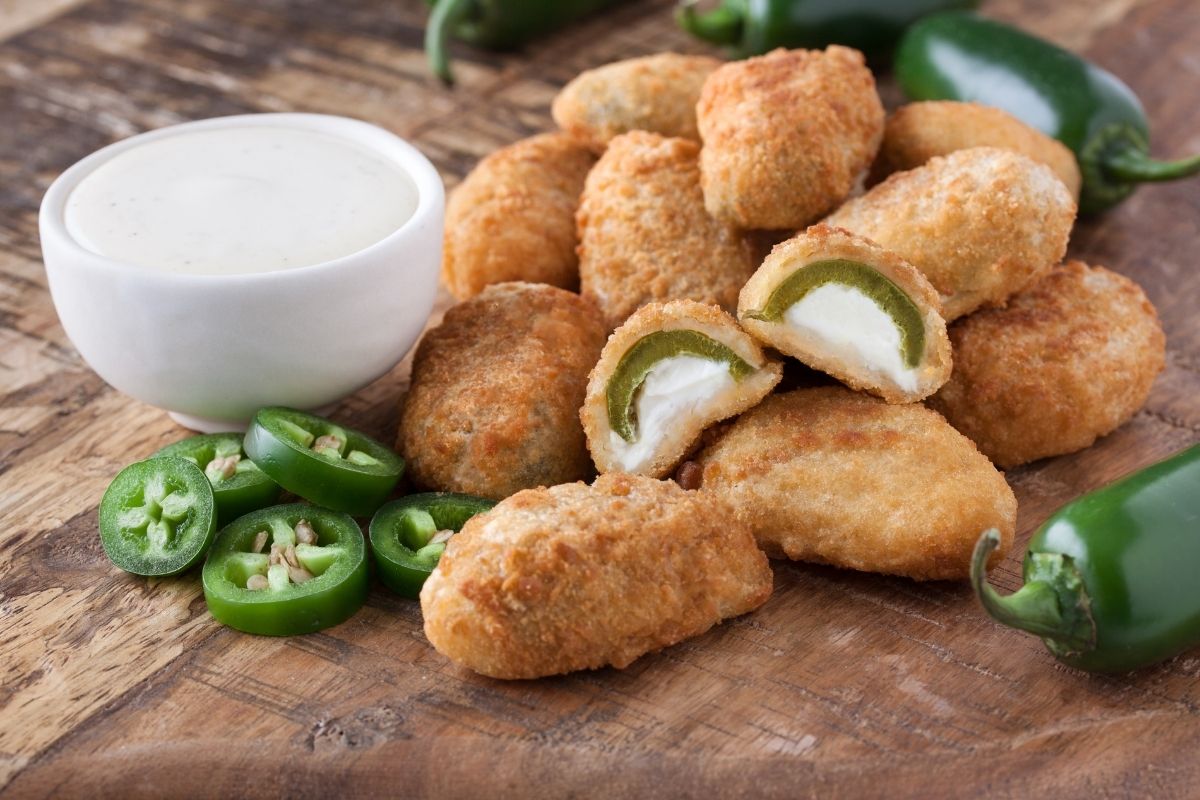 Want a spicy hint to your meal? Baked jalapeño poppers are a must-try! These cheese-filled grenades are delectable.
Serving this side dish with meatball subs will offer both pepper freshness and rich cheesy goodness. Just make sure you can handle the hot punch.
6. Baked Potato Wedges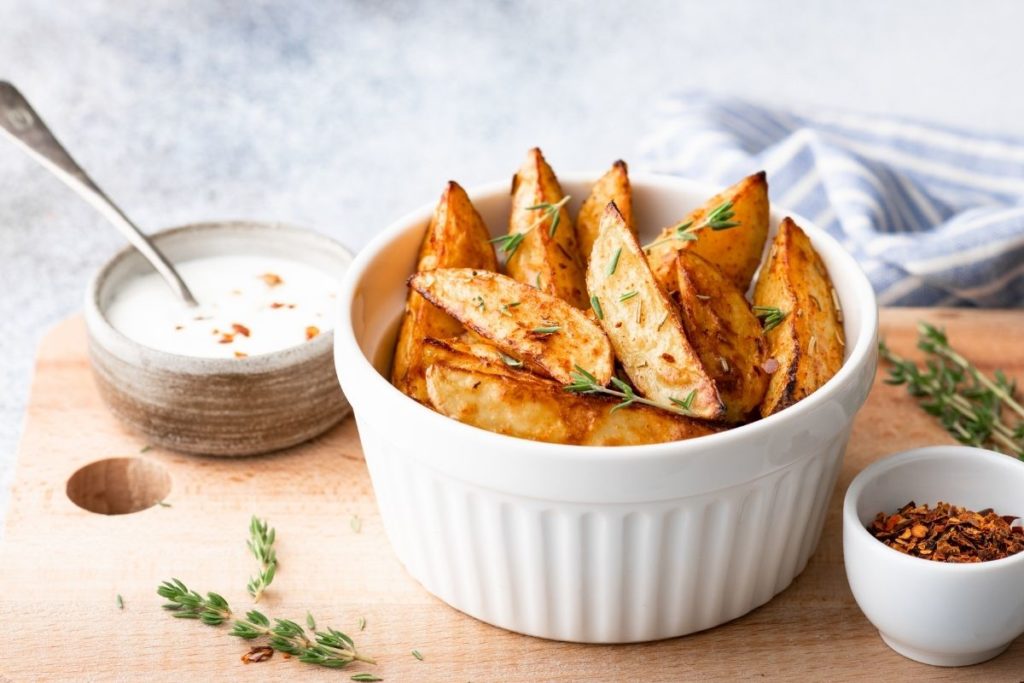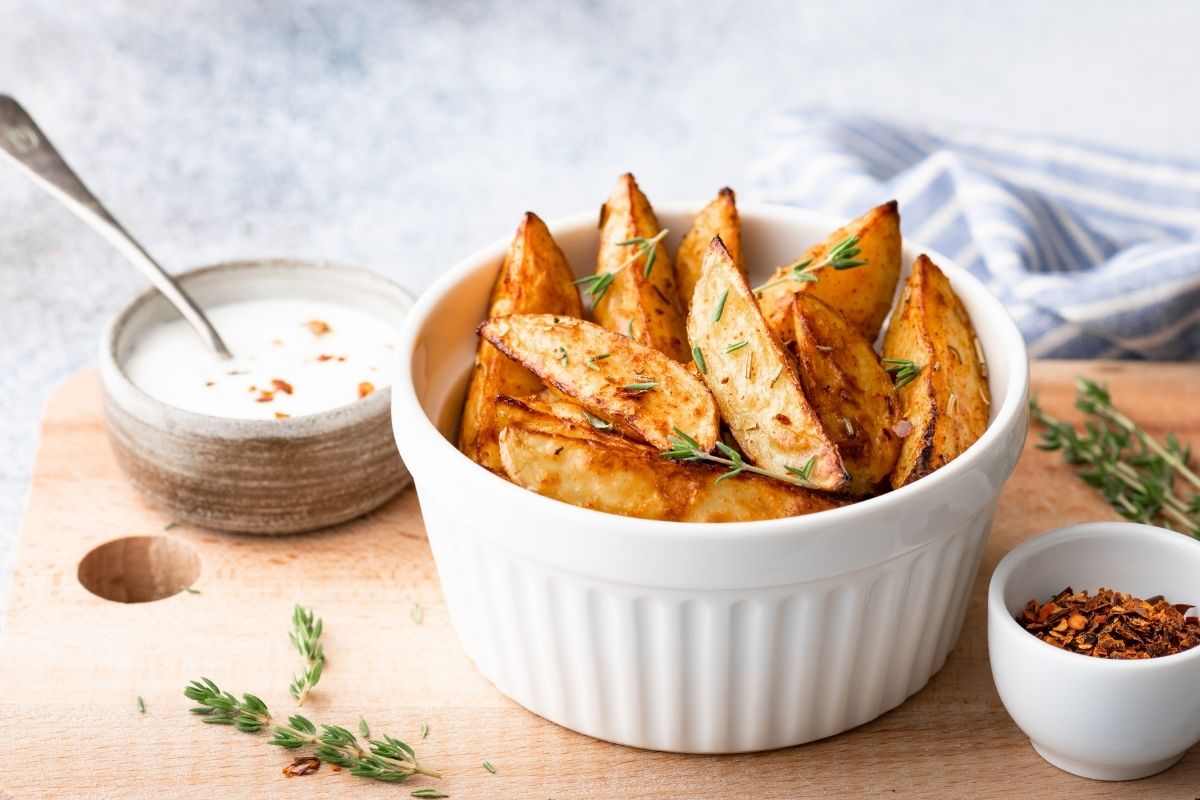 The ultimate side dish of all time is none other than potatoes! Most people love baked potato wedges. Pairing them with meatball subs is definitely delicious and comforting.
7. Chips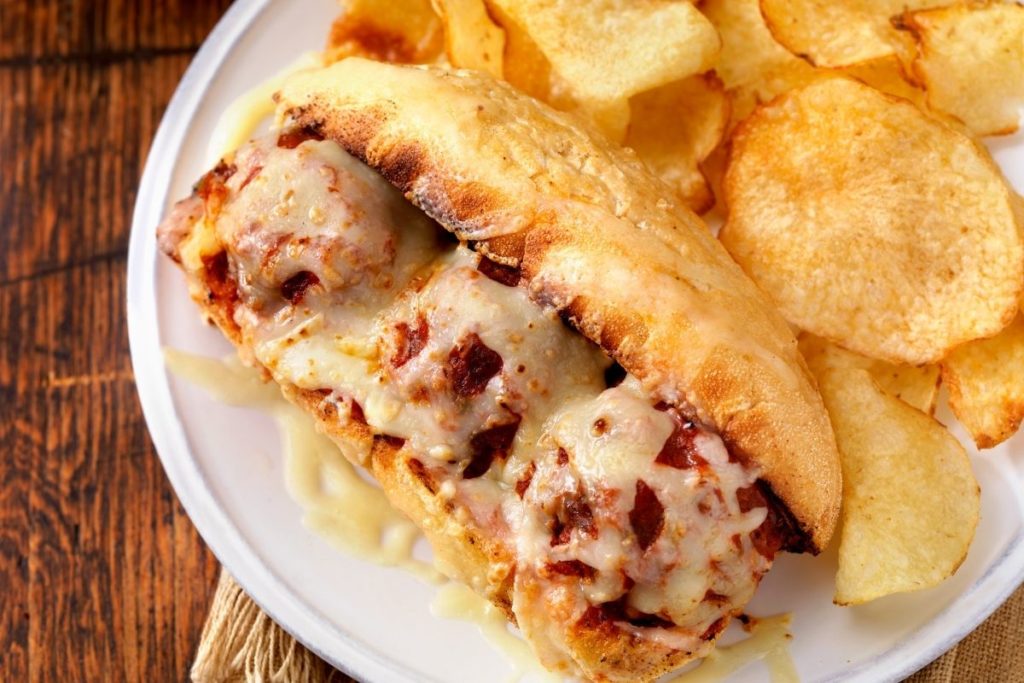 This famous snack is a go-to for any occasion. You can just grab a pack of your best-loved chips. You may be ok with a classic salted potato chip or a tortilla cheese chip.
Or you can create homemade chips by slicing potatoes thinly and seasoning them with herbs and spices.
Add a Mexican twist of chips and salsa to your American-Italian meatball subs. Enjoy the crispiness of the chips contrasting nicely with the softness of the sandwich. What a terrific match!
8. Onion Rings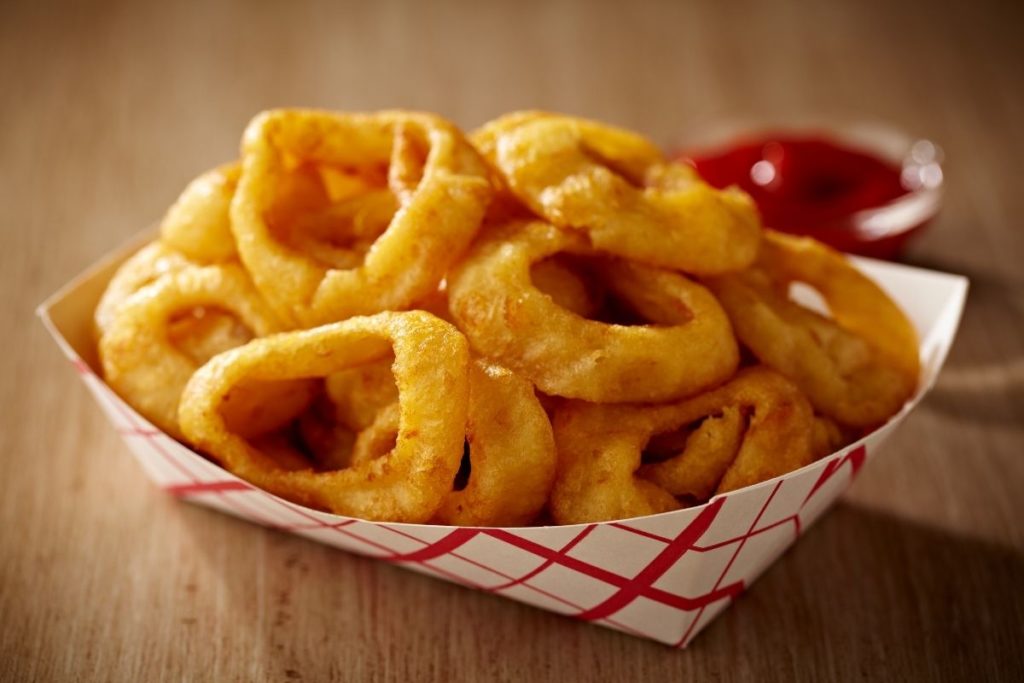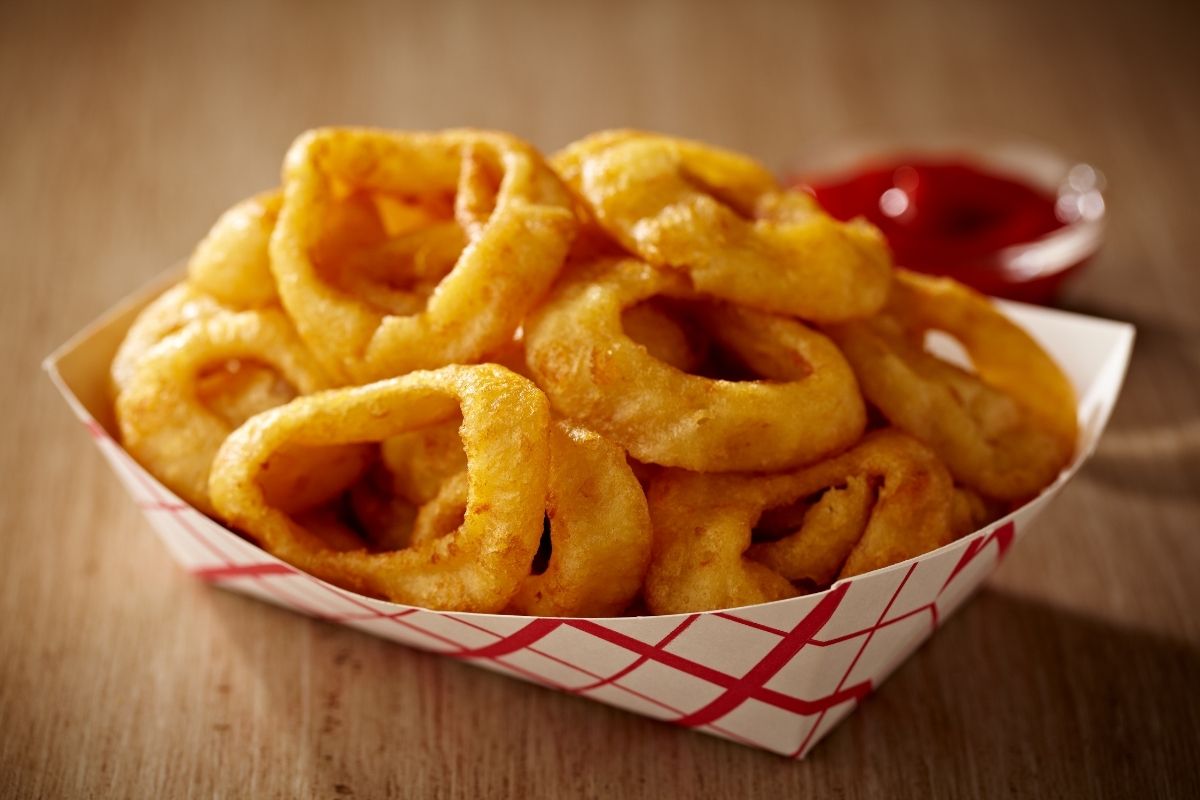 Onion rings are also popular sides for many meals. They are tasty and easy to create at home. The crunchy texture and the sweet taste of onions will make you feel energized.
Onion rings are soaked in buttermilk and seasoned in garlic, cumin, cayenne, and chili powder before being fried.
9. Fruit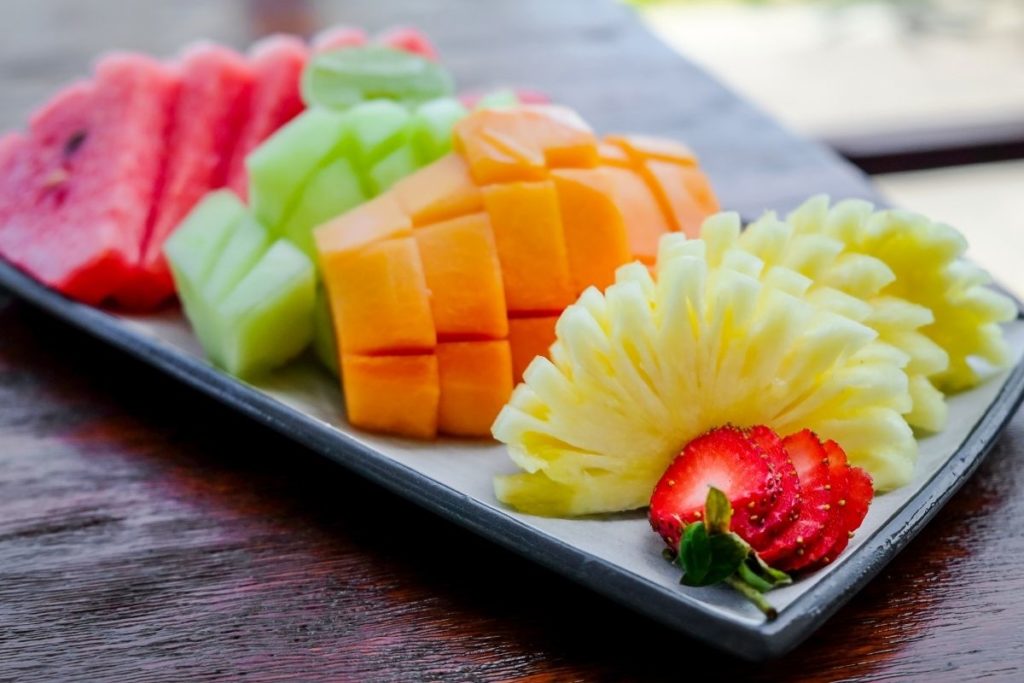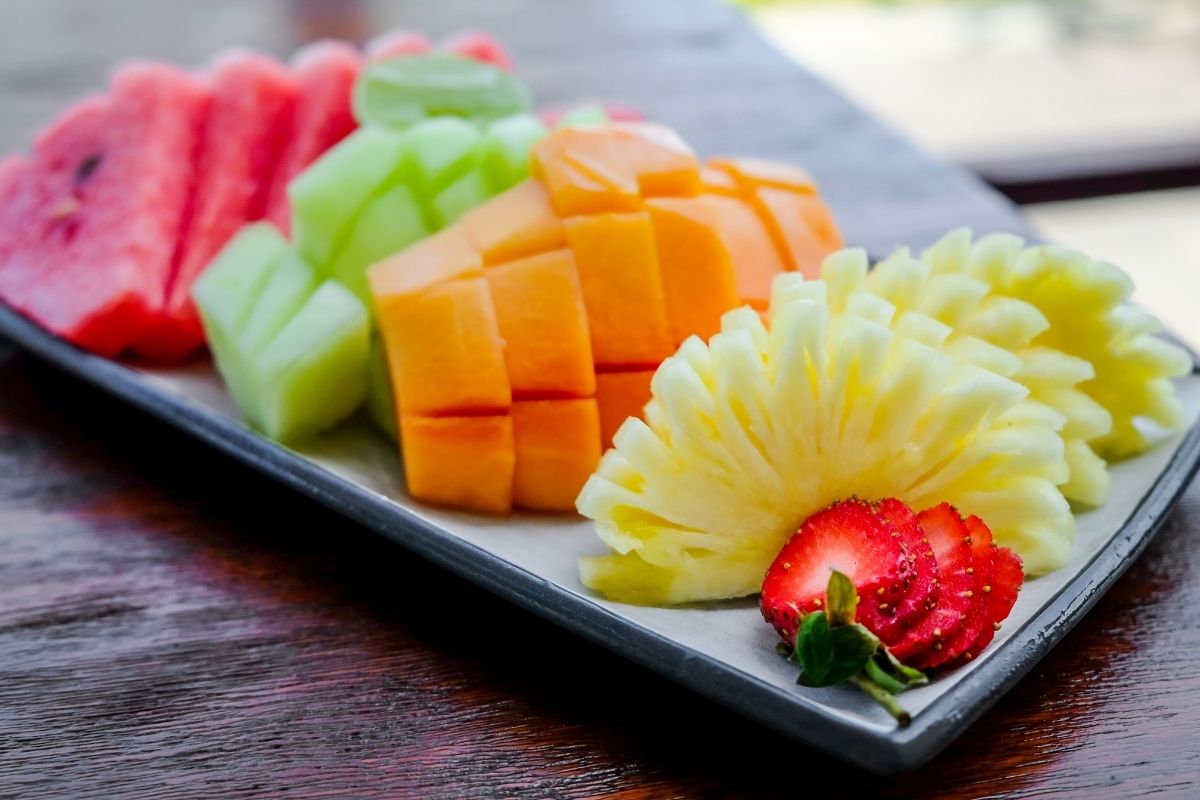 A yummy yet nutritious side dish, fruit is an excellent complement to any rich and heavy dish. Adding fruit creates a simple, healthy, and delicious dish. Plus, it's a good way to cut down on some calories, right?
You can select from a variety of fruits, such as mangoes, apples, watermelons, pears, and more. These fruits are packed with fiber and other nutrients.
10. Chocolate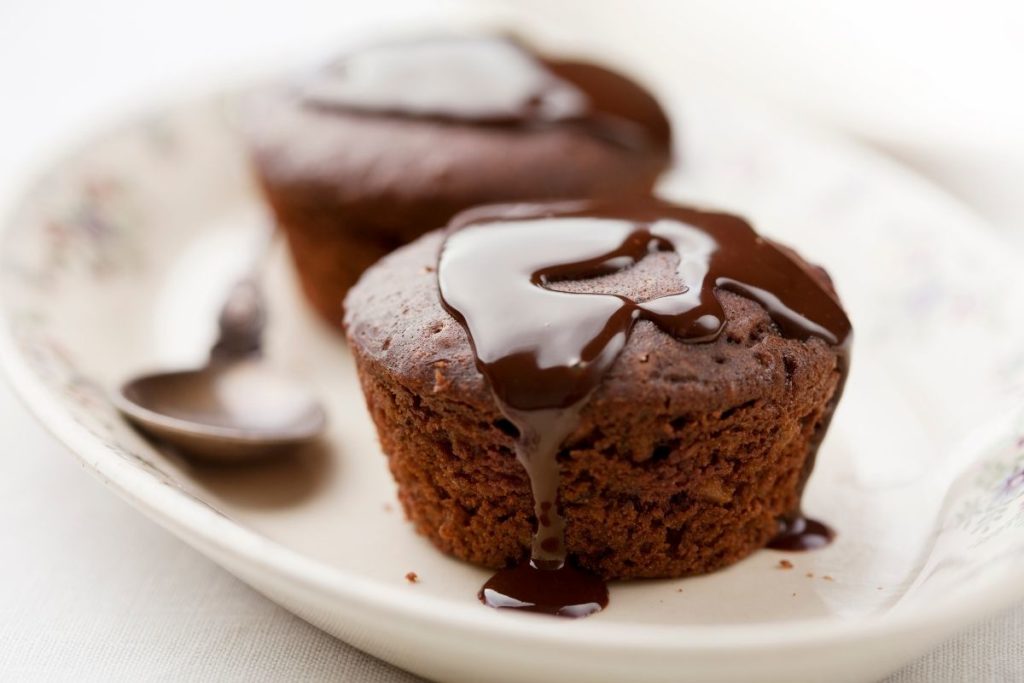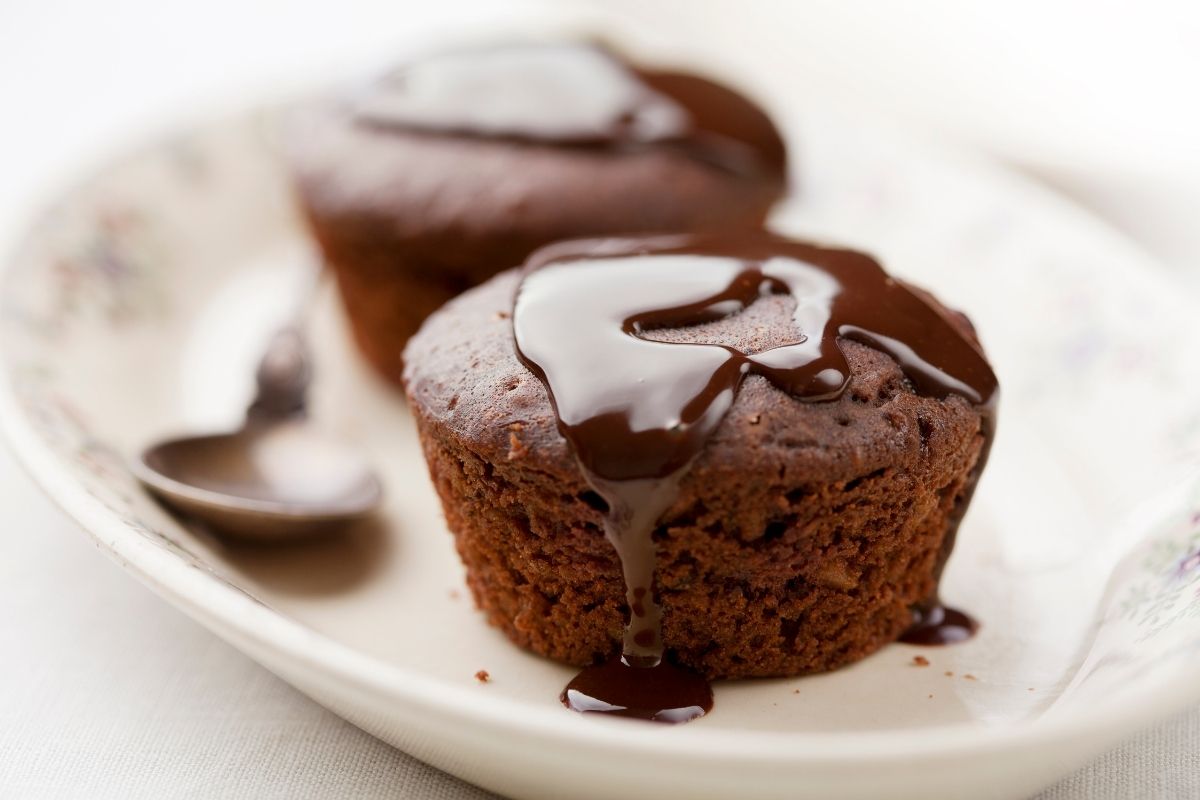 If you have a sweet tooth, then desserts are the best way to end a meal. Chocolate is a fantastic side for meatball subs.
You can indulge in a bar of chocolate, a slice of cake, or maybe a brownie, whatever suits you.
11. Celery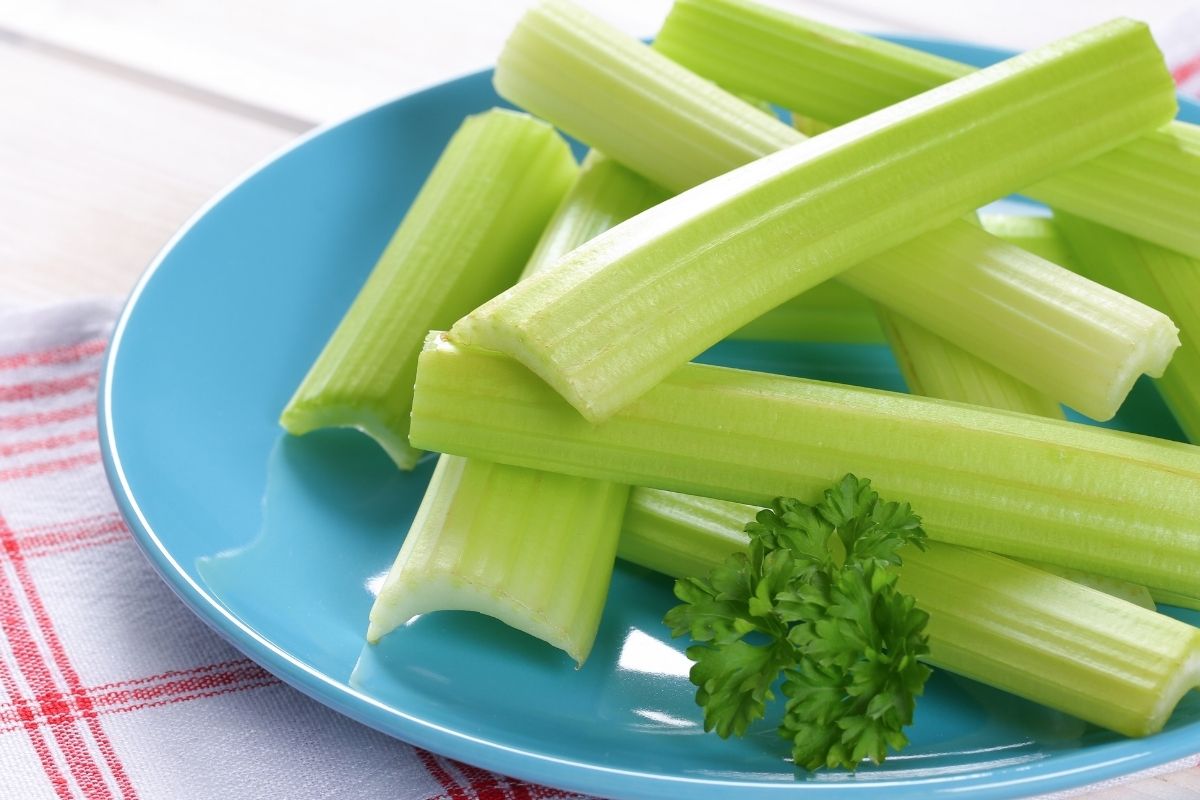 Celery is a decent choice for a side dish if you want something extremely good for your health. You may add celery to cleanse your palate.
In addition, celery can provide water to your meal so you can stay hydrated and feel refreshed afterward.
12. Pickles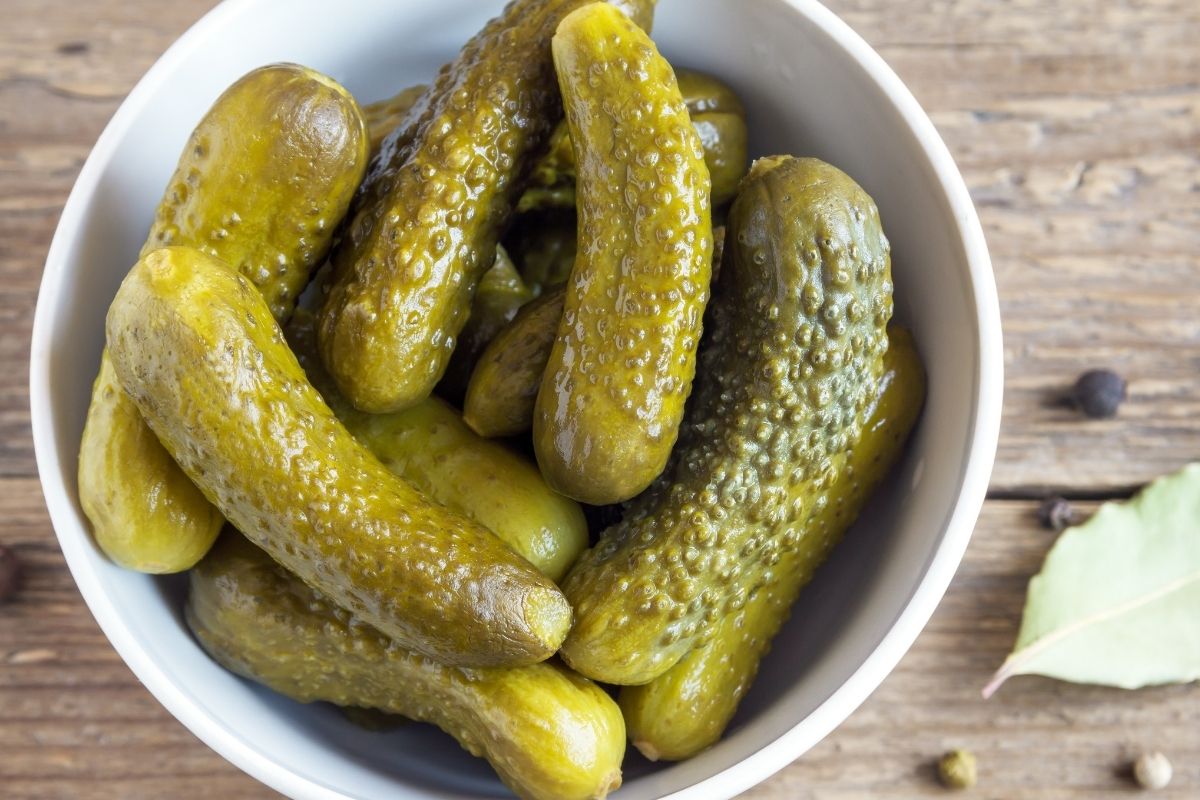 Pickles can also serve as a side dish for your meatball subs. They are low-calorie food and offer a salty flavor.
You can conveniently purchase a jar of pickles in your local supermarket or make your own homemade pickles.
The Bottom Line
A meatball sub is already a complete meal on its own. But, you can add a side dish to make it more delightful. Try the list of side dishes above that complement the flavors and texture of meatball subs.
Print
12 Best Sides for Meatball Subs
Check out these great Side Dish Recipes for Meatball Subs that have been shared on Pinterest.
Instructions
Click on each link above to view the pin and recipe.
Obtain all the necessary ingredients to make the recipe.
Follow the steps to create your side dish.
Enjoy your delicious meal =)
Keywords: Best Sides for Meatball Subs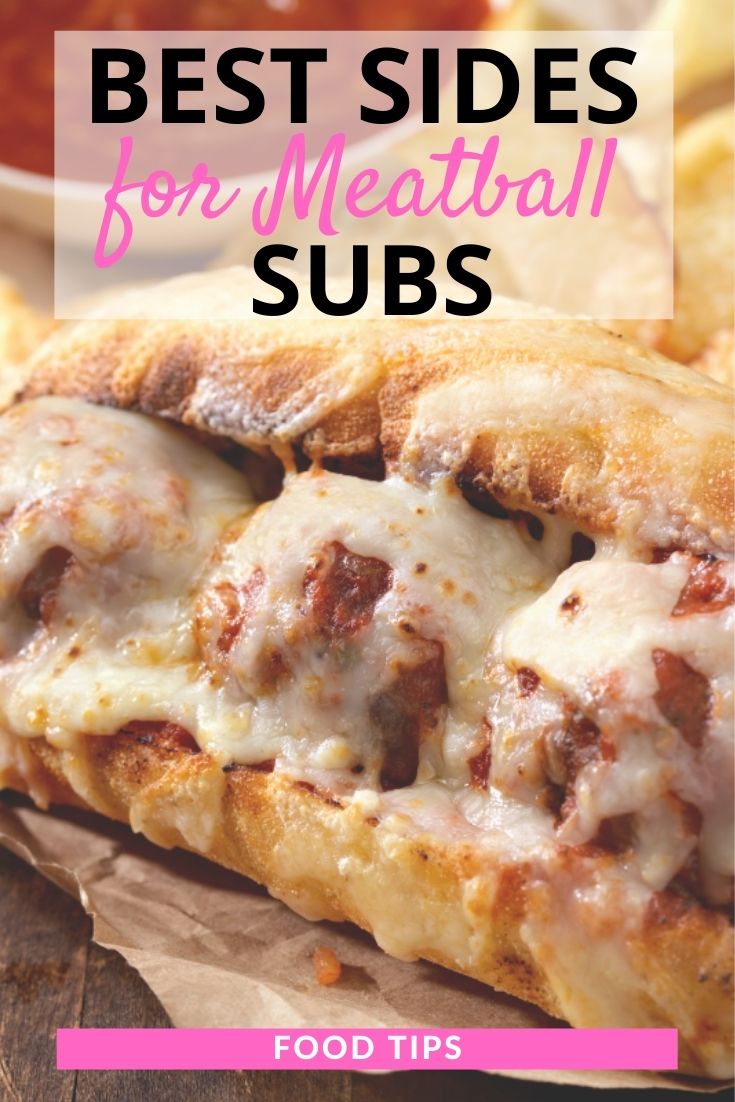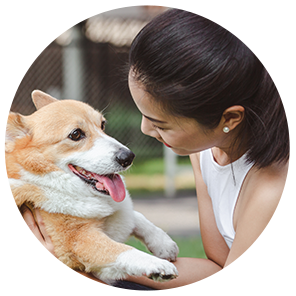 Hi, I'm Linda thanks for stopping by! We're so happy you're here. If you're a foodie and love to cook from home - you're in the right place..
LEARN MORE
Join the mailing list and receive our free newsletter!
Recipe Marker provides you with the best information about home cooking tips, recipes, ingredient substitutes and more. Check out our blog to see the latest articles.