8 Best Healthy Sides for Brats (2023)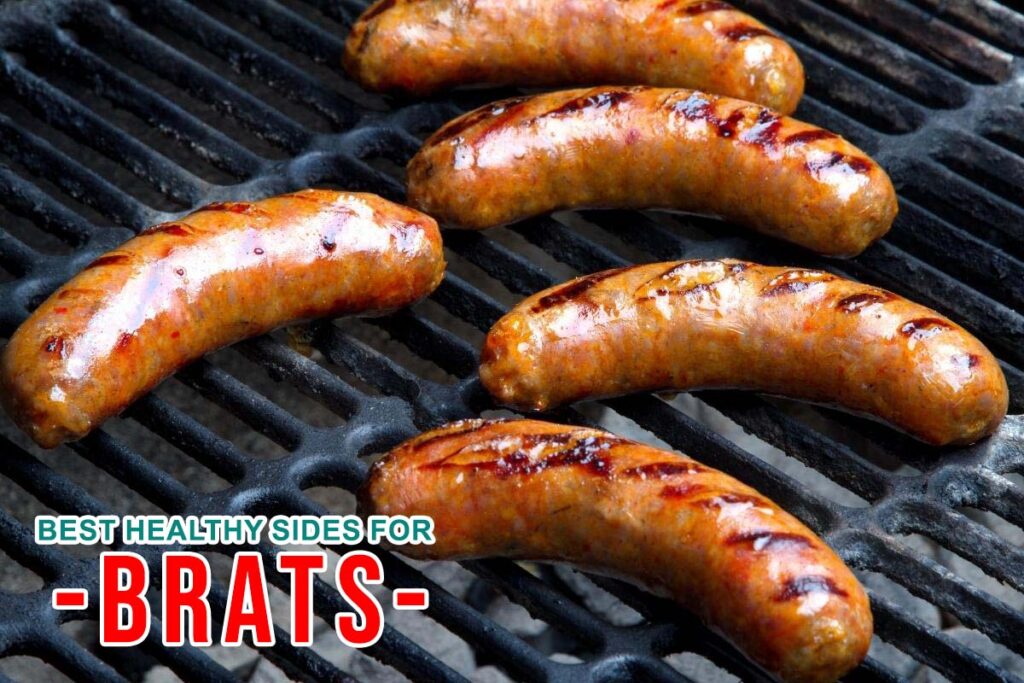 Are you trying to decide what healthy sides to serve with brats? Stick around as we share a list of the most popular side dishes that go well with brats.
Ever wondered what healthy side dishes can you serve with brats? Bratwurst is basically a type of sausage that has its origin in Germany.
This meat is perfect for barbeque parties and other outdoor activities since it's usually grilled.
Though brats are juicy and flavorful as it is, you can still level up your bratwurst meal by having the perfect side dishes that match the meat.
In this article, we'll talk about the best healthy sides for brats' experience to another level. Read on for more details.
Best Healthy Sides for Brats
1. Sweet and Sour Red Cabbage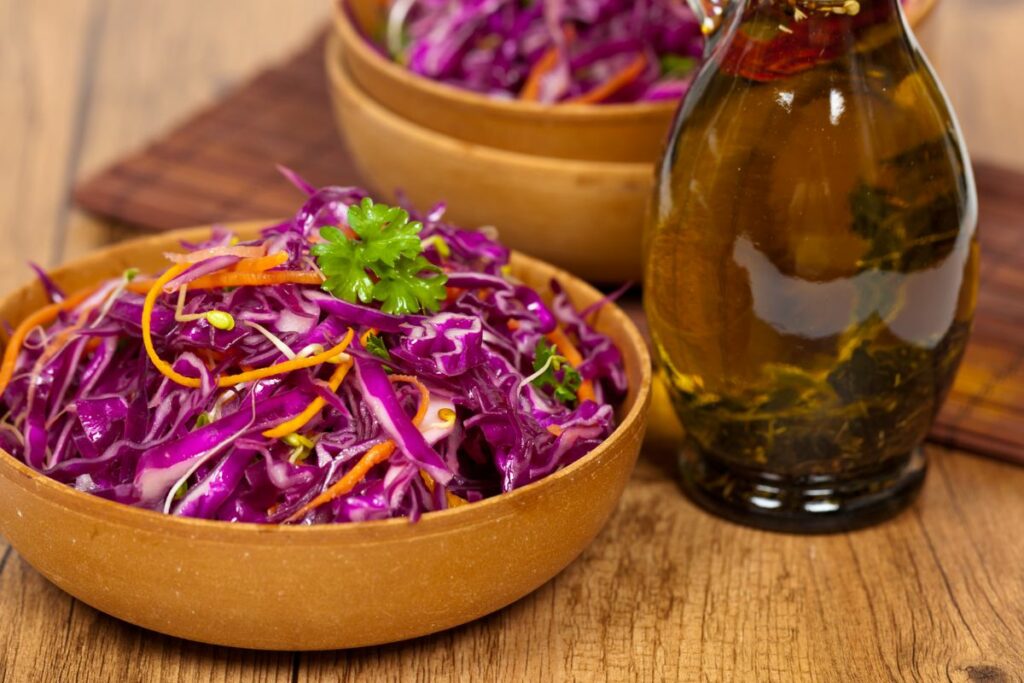 Red cabbage cooked in a sweet and sour sauce is a nutritious and hearty accompaniment to any meal.
Also, it's not hard to make, even if you haven't cooked German food before.
To make red cabbage edible in one bite, just boil the vegetable for 10 to 15 minutes with white wine vinegar, apples, sugar, and cloves.
Braised red cabbage in sweetened apple cider or water with various spices, such as cinnamon sticks, makes for a unique variation that lives up to the recipe's distinctive name.
2. Cucumber Salad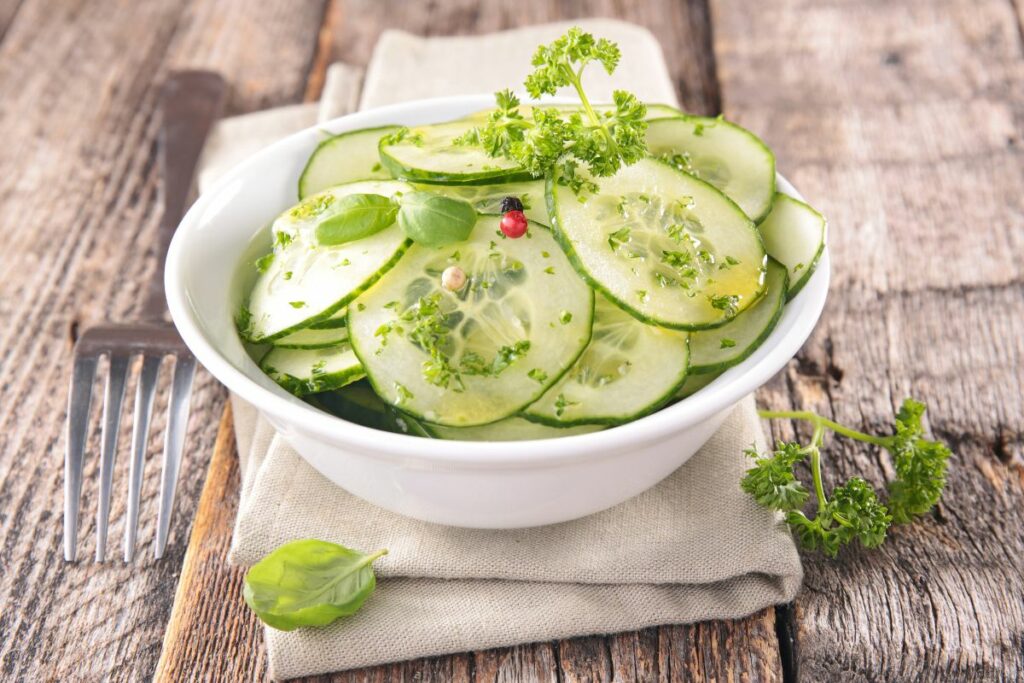 This cucumber salad is the perfect accompaniment to bratwursts since it is light and creamy.
This dish, known as Gurkensalat in Germany, has deep roots in the country's culinary tradition. It's a well-liked meal that's recently gained popularity in the United States.
Simple to prepare and refreshing, this dish is a winner all around.
There are two distinct kinds of cucumber salad: one with a mild vinegar dressing, and another with a creamy dressing.
The mild vinegar variety follows this formula. Sauce ingredients for the creamy version include sour cream, dill, garlic, sugar, and a splash of vinegar.
Typical southern dishes have both vinegar and a creamy variation.
While the recipe's likely roots are in Germany, it was brought to the American South by German immigrants. This is our preferred version, however, we acknowledge that there are others.
3. German Spaetzle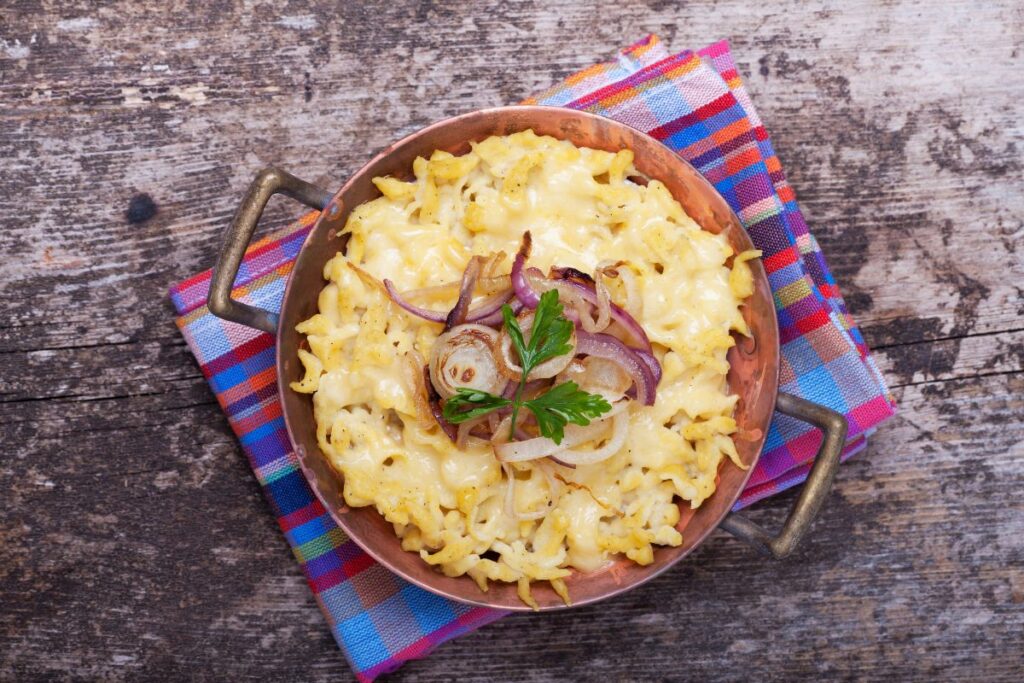 Spaetzle originated in an area close to Vienna and was traditionally prepared by boiling bread crumbs or flour-water dough in broth and then tossing the noodles in butter to make them crispy on the exterior while remaining wet on the inside.
However, modern versions typically include eggs in place of water and a little amount of milk, giving the noodles a flavor resembling that of a cross between egg noodles and regular noodles but without gluten.
4. Steamed Broccoli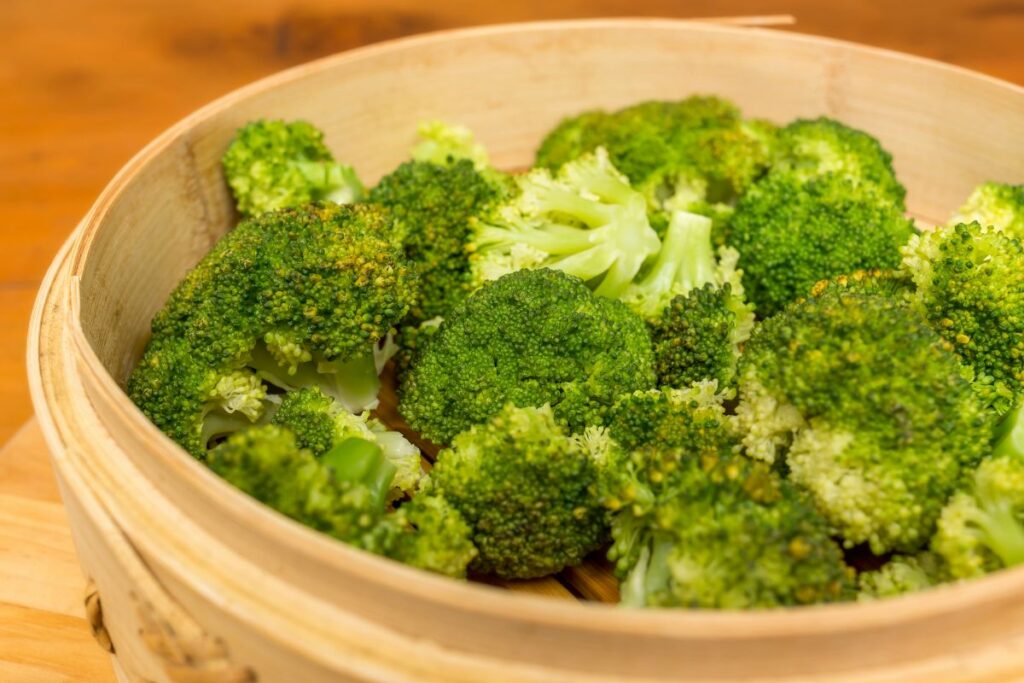 Broccoli, especially when steamed, is a nutritious accompaniment to any meal.
If you follow a simple steaming method, your broccoli will be tender and flavorful, not mushy. As a reliable, nutritious, and user-friendly vegetable, broccoli is always a good option.
Plus, it complements a wide range of food staples. Try this dish out to complement your bratwurst meal.
5. Swabian Kartoffelsalat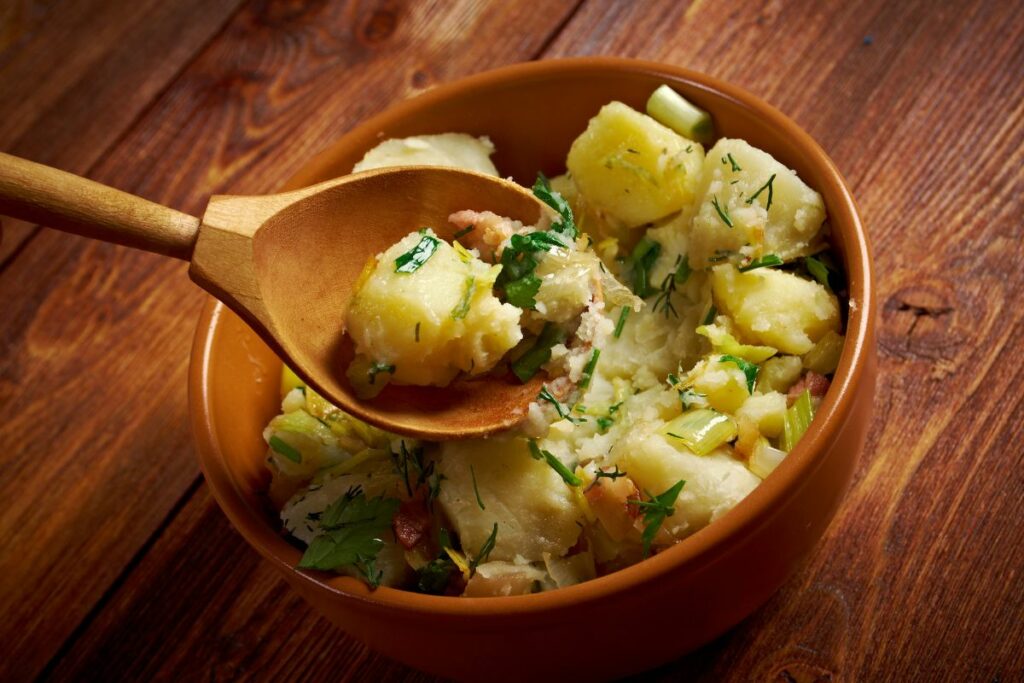 German potato salad, or Swabian Kartoffelsalat, is quite similar to its American counterpart, with a few important exceptions.
Firstly, the German version swaps out the russets for unpeeled red potatoes, which can make a considerable change in texture and flavor.
Vinegar and bacon grease stand in for mayonnaise in this dressing.
If you want to make sure that everyone receives their fair portion, regardless of how much time you have to spend making them at home, look for the fact that they are normally sliced into wedges before being served.
6. Caramelized Onions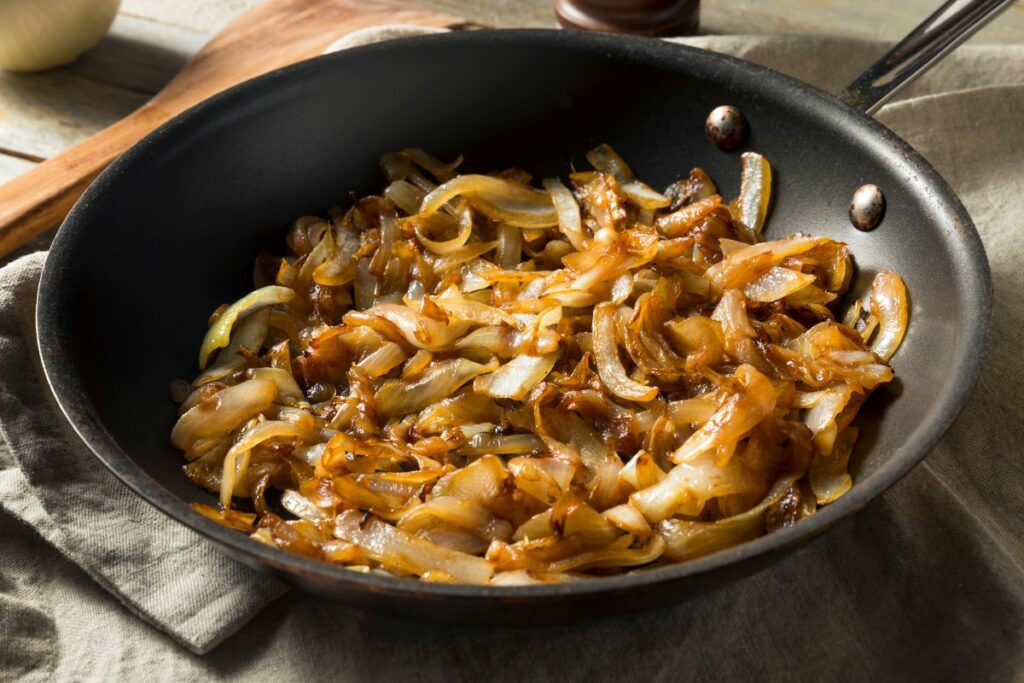 While many would overlook onions as ordinary, they take on a whole new flavor when paired with a bratwurst that's been cooked to perfection and served hot.
Brats pair well with raw or sautéed yellow or white onions.
In certain cases, the scent of onions might be overwhelming.
They are great on their own, but when paired with a hot and delicious bratwurst, they become the ideal entrée for a summertime barbecue.
7. Sauerkraut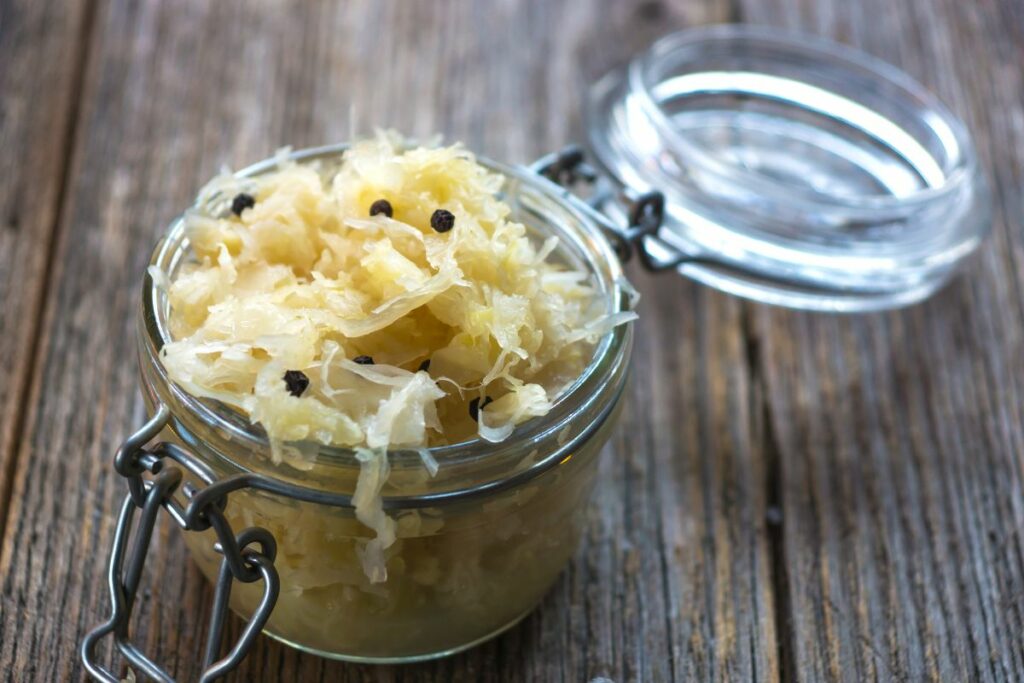 Pickled sauerkraut is a traditional German side dish. If you want the most satisfaction out of yours, you should know two things whether you make it yourself or buy it.
The first step is to grill it for three to five minutes, or until the sugars caramelize and enhance the flavor.
On the other hand, you can get the same great taste out of your kraut by cooking it in butter or oil in a cast-iron skillet.
8. Corn on the Cob
It's well known that corn on the cob is a healthy and nourishing dietary option.
So eating corn on the cob is a healthy and sustainable way to get your daily dose of carbs.
There is no elegant way to consume maize. Corn on the cob is a delicacy that should be enjoyed without restraint by those with a true appreciation for fine dining.
This dish is best enjoyed with freshly grilled Bratwurst.
Conclusion
Enjoy a grill party at home while eating bratwurst. A delicious meal that can be paired with different sides.
We hope that the list of Best Healthy Sides for Brats above has helped you decide what to try next.
Print
8 Best Healthy Sides for Brats
Check out these great Healthy Side Dish Recipes for Brats that have been shared on Pinterest.
Author:
Prep Time:

5 minutes

Cook Time:

10 minutes

Total Time:

15 minutes

Yield:

1 serving

Category:

Sides

Method:

Cooking

Cuisine:

Side Dish
Instructions
Click on each link above to view the pin and recipe.
Obtain all the necessary ingredients to make the recipe.
Follow the steps to create your side dish.
Enjoy your delicious meal =)
Nutrition
Serving Size:

1 serving

Calories:

27

Sugar:

1.08 g

Sodium:

2268.02 mg

Fat:

0.32 g

Saturated Fat:

0.13 g

Unsaturated Fat:

0.03 g

Trans Fat:

0 g

Carbohydrates:

5.6 g

Fiber:

2.57 g

Protein:

1.86 g

Cholesterol:

0 mg
Keywords: Best Healthy Sides for Brats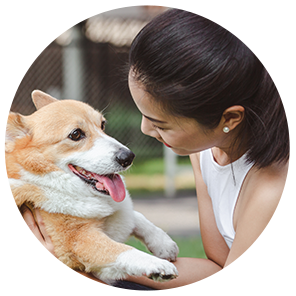 Hi, I'm Linda thanks for stopping by! We're so happy you're here. If you're a foodie and love to cook from home - you're in the right place..
LEARN MORE
Join the mailing list and receive our free newsletter!
Recipe Marker provides you with the best information about home cooking tips, recipes, ingredient substitutes and more. Check out our blog to see the latest articles.