8 Best Healthy Sides for Sandwiches (2023)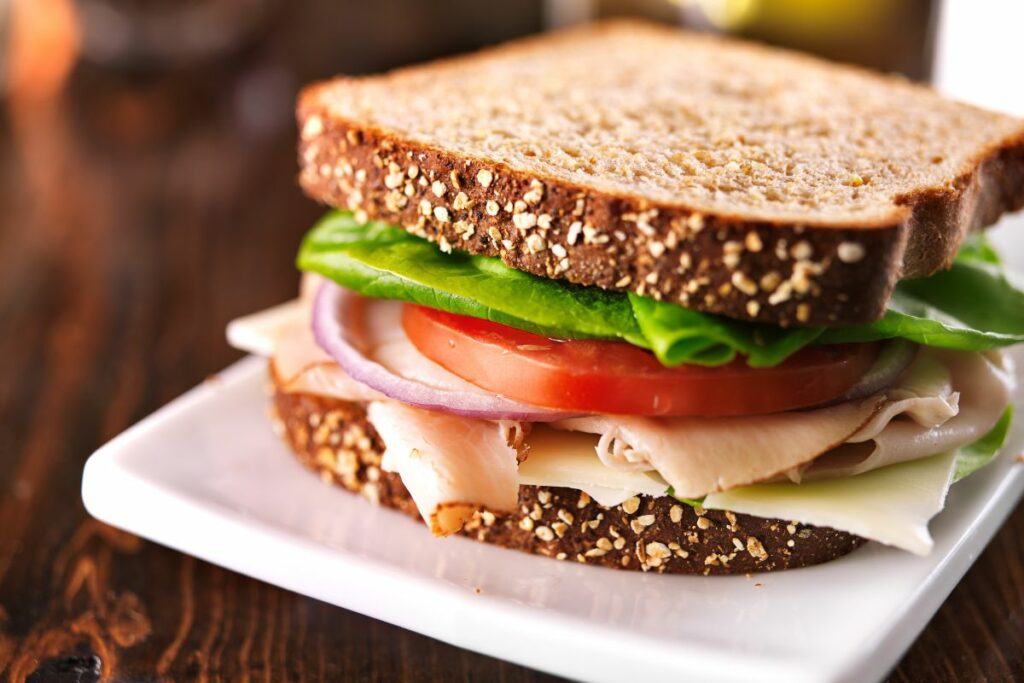 Are you trying to decide what healthy sides to serve with sandwiches? Stick around as we share a list of the most popular side dishes that go well with sandwiches.
Sandwiches are often people's go-to meals when they are pressed for time or they simply want something that's simple and straightforward.
While this is already great on its own, you can certainly zhuzh this up and pair this with healthy sides to round it out. Check out the best healthy sides for sandwiches below.
Best Side Dishes for Sandwiches
1. Salads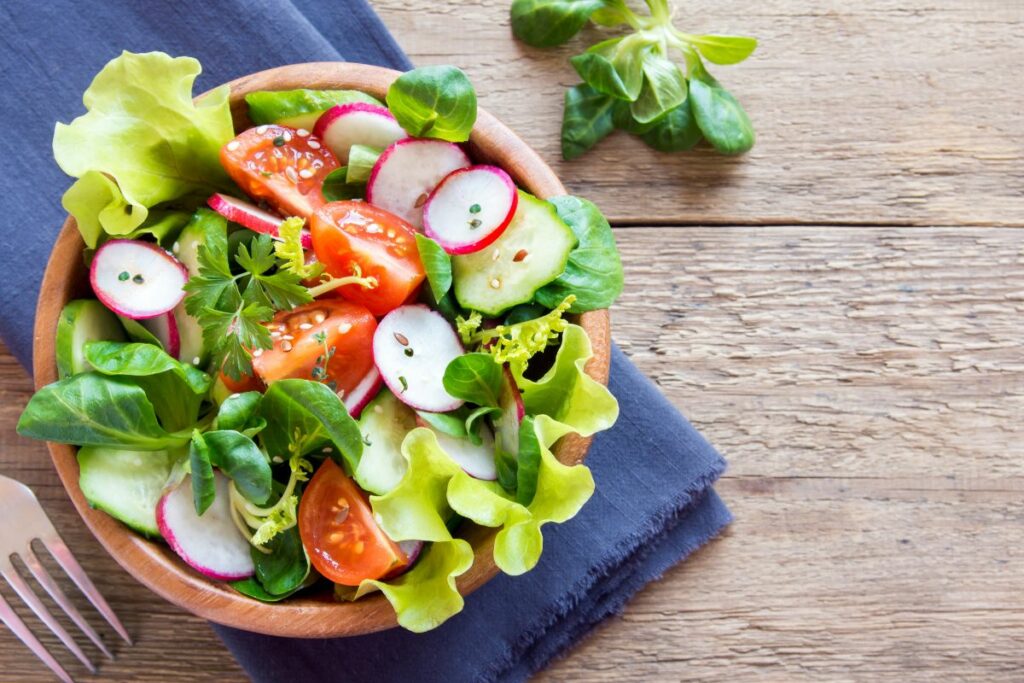 Getting your daily dose of vegetables can be possible even when you're eating sandwiches with the help of salads.
Green salads are perhaps the best foundation and you can play it up as simple or as extravagant as you wish.
You can make an antipasto salad with cured meats, cheese, olives, and some pickled vegetables on top of your choice of green leafy vegetables.
You can likewise make the classic Caesar salad or spice these up with an array of toppings. You can go wild and add raspberries, strawberries, cheese, wonton crisps, corn, avocadoes, and whatnot.
2. Tomato Soup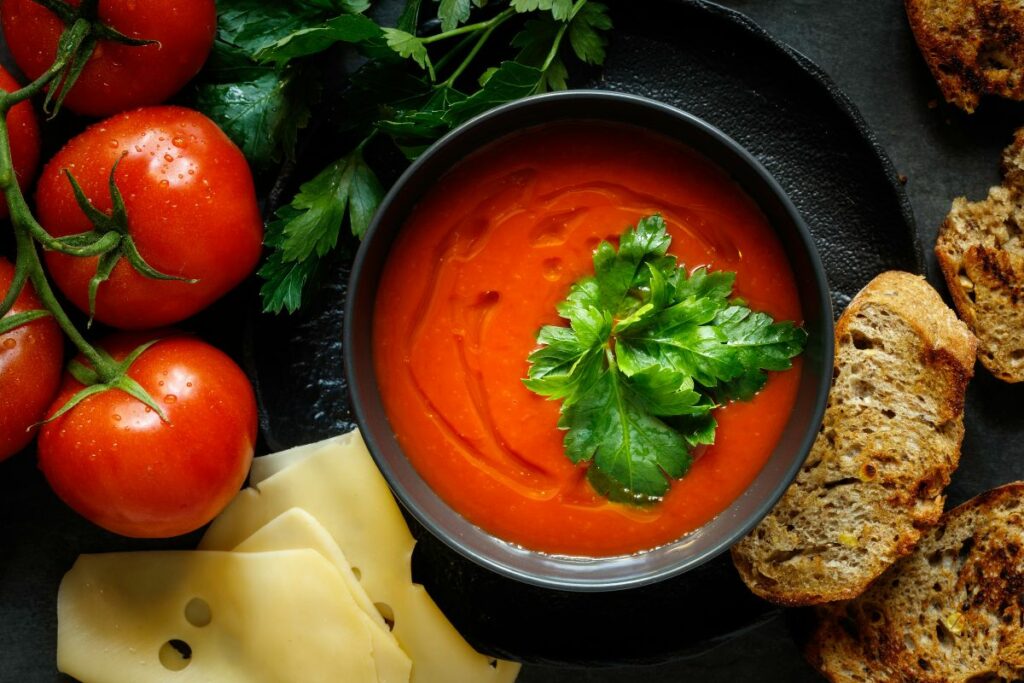 Grilled cheese's perennial partner is no other than tomato soup and for good reason.
The acidity and tanginess of the tomato soup cut through the richness of the cheese within the sandwich, rounding and balancing the combination out.
Tomato soup just gives a brightness that pairs well with sandwiches.
If you want something that's not so tangy and tomato-forward, you can try something a bit more decadent: the tomato bisque.
With the addition of cream or milk, this seems lighter and creamier. Plus, this goes well with other sandwiches as well.
3. Pumpkin Soup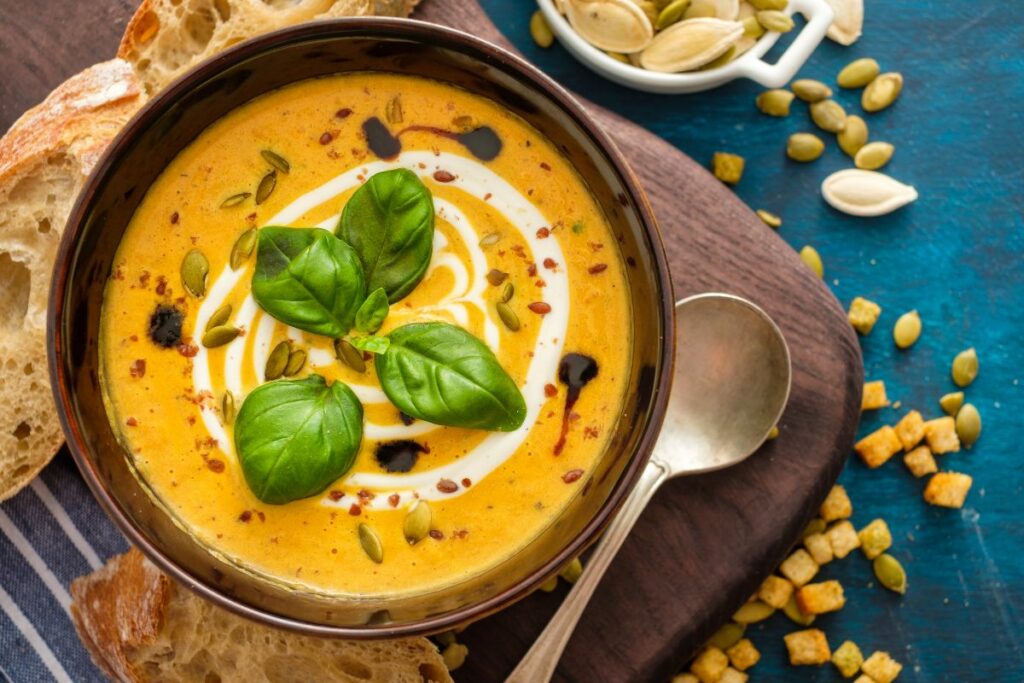 For those who aren't exactly fans of tomato soup, you can also turn to an equally comforting pumpkin soup.
These taste buttery and decadent as well, with a hint of sweetness peeking through thanks to the pumpkin itself. This has savory undertones as well.
While this can be served as is, you can go the extra mile and drizzle a bit of cream on top or even add some bacon bits and spring onions on top for garnishing.
4. Vegetable Chips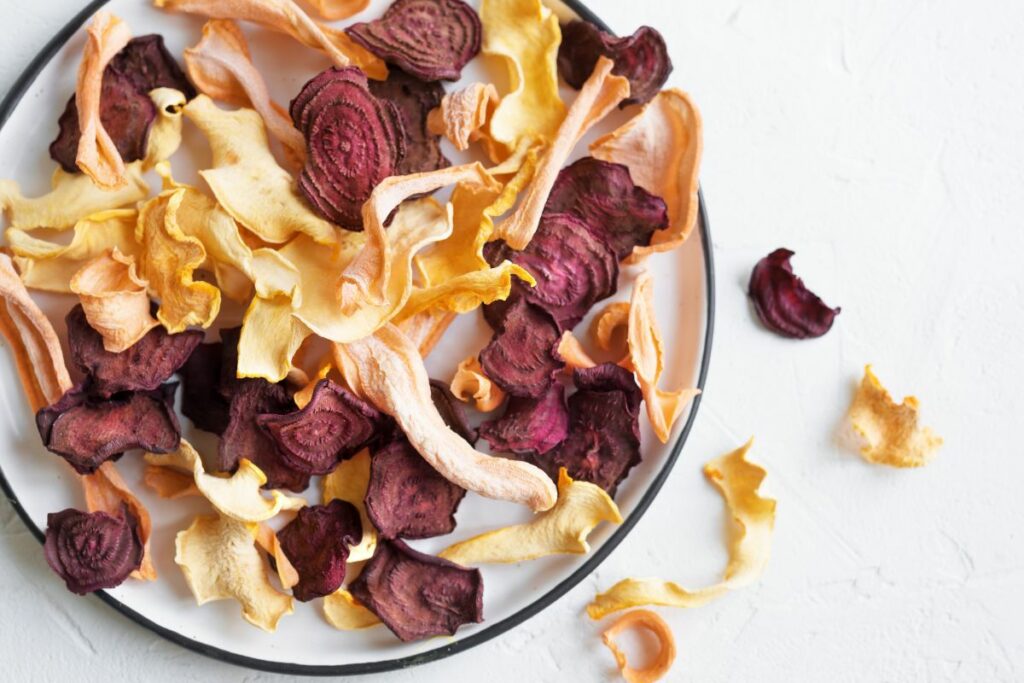 Some people are fond of eating their sandwiches with a side of crisps or potato chips, but those aren't exactly the healthiest options out there.
you can do homemade chips, we'll do you one better: veggie chips. Think zucchini, carrot, or even sweet potatoes sliced as thinly as you can and baked to perfection.
These will come out crispy and tasty, you won't even miss the real thing.
5. Sweet Potato Fries
Swap out French fries with sweet potato fries instead. Taking on a familiar flavor and texture profile, this particular side just has a sweeter side to it.
What's more, this alternative is rich in fiber as well as other vitamins and nutrients.
Sweet potato fries are the perfect contrast to your sandwich, which most of the time takes on a savory flavor profile.
If you're feeling fancy, you can try drizzling these with some truffle oil and sprinkling flaky salt to finish it up.
6. Coleslaw
Another classic pairing that's tasty and healthy at the same time is the classic coleslaw.
Made with cabbage and carrots, coleslaw may be a light side dish, but it will definitely leave you wanting more thanks to the vibrance of it all.
What's great about coleslaw is that you can make it in a pinch and you can switch up its dressing based on the type of sandwich you're having.
For example, if you have something cheesy or creamy, you can use a vinegar-based dressing that highlights the acidity and brightness that the coleslaw can bring.
On the other hand, if you have a sandwich on the lighter side, you can use a classic mayo dressing to make your pairing a bit richer.
7. Chili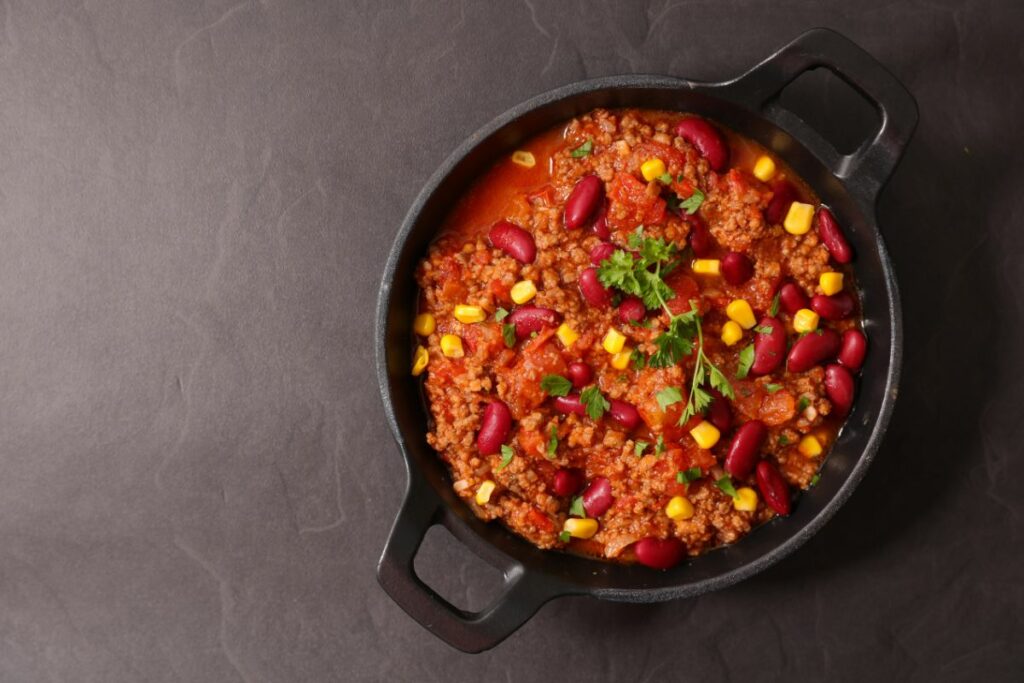 You wouldn't think that chili and sandwiches go well together, but they really do. Both of these food items spell out comfort food.
Plus, you can dip your sandwich straight into your chili to sop up every last bit as you would normally do with a simple piece of bread.
Hearty, healthy, and filling, chili is ideal for cold days or when you need a hug in food form.
Made with beans, meat, tomatoes, and chili peppers, this is brimming with flavor and will warm you right up.
8. Fruit Cups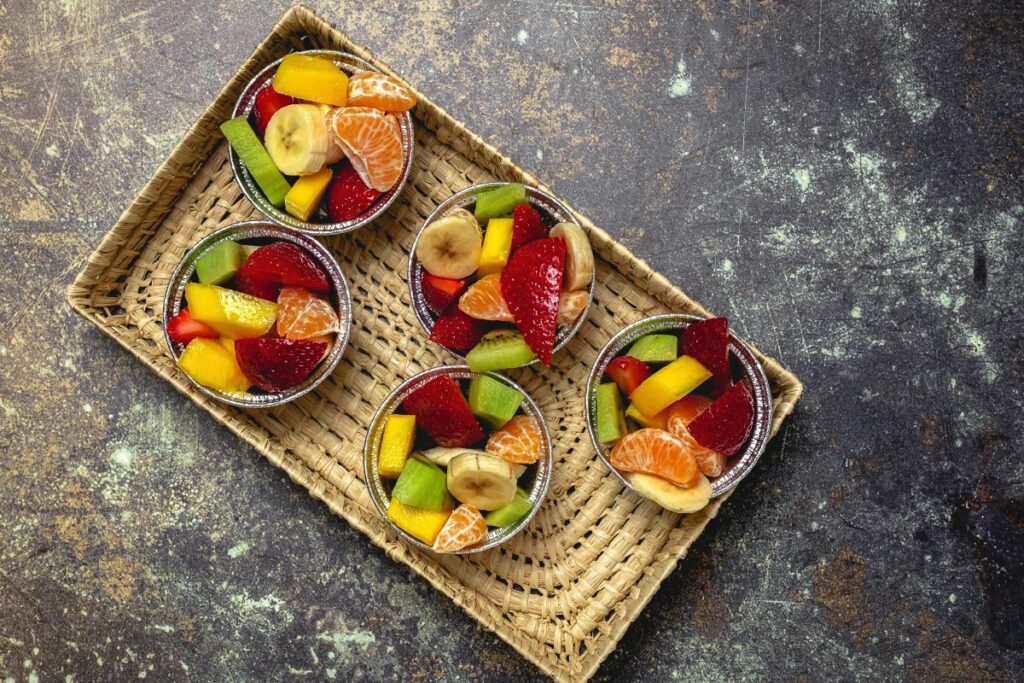 End your meal on a sweet note with some cut-up fruits on the side.
You can make a simple fruit salad and place this in a cup to make your meal truly light and refreshing in every sense of the word. You can even finish this with some yogurt if you wish.
Conclusion
Now that you know some of the best healthy sides for sandwiches out there, you can elevate your simple meal into something more comforting and filling.
Give these sides a try the next time you make your favorite sandwich.
Print
8 Best Healthy Sides for Sandwiches
Check out these great Healthy Side Dish Recipes for Sandwiches that have been shared on Pinterest.
Author:
Prep Time:

5 minutes

Cook Time:

10 minutes

Total Time:

15 minutes

Yield:

1 serving

Category:

Sides

Method:

Cooking

Cuisine:

Side Dish
Instructions
Click on each link above to view the pin and recipe.
Obtain all the necessary ingredients to make the recipe.
Follow the steps to create your side dish.
Enjoy your delicious meal =)
Nutrition
Serving Size:

1 serving

Calories:

149

Sugar:

0 g

Sodium:

2300 mg

Fat:

5 g

Saturated Fat:

0 g

Unsaturated Fat:

0 g

Trans Fat:

0 g

Carbohydrates:

3 g

Fiber:

4 g

Protein:

2 g

Cholesterol:

0 mg
Keywords: Best Healthy Sides for Sandwiches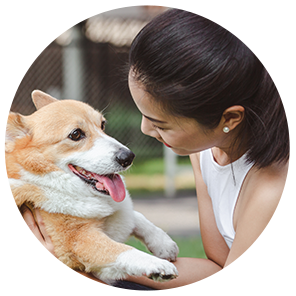 Hi, I'm Linda thanks for stopping by! We're so happy you're here. If you're a foodie and love to cook from home - you're in the right place..
LEARN MORE
Join the mailing list and receive our free newsletter!
Recipe Marker provides you with the best information about home cooking tips, recipes, ingredient substitutes and more. Check out our blog to see the latest articles.