8 Best Healthy Sides for Pulled Pork (2023)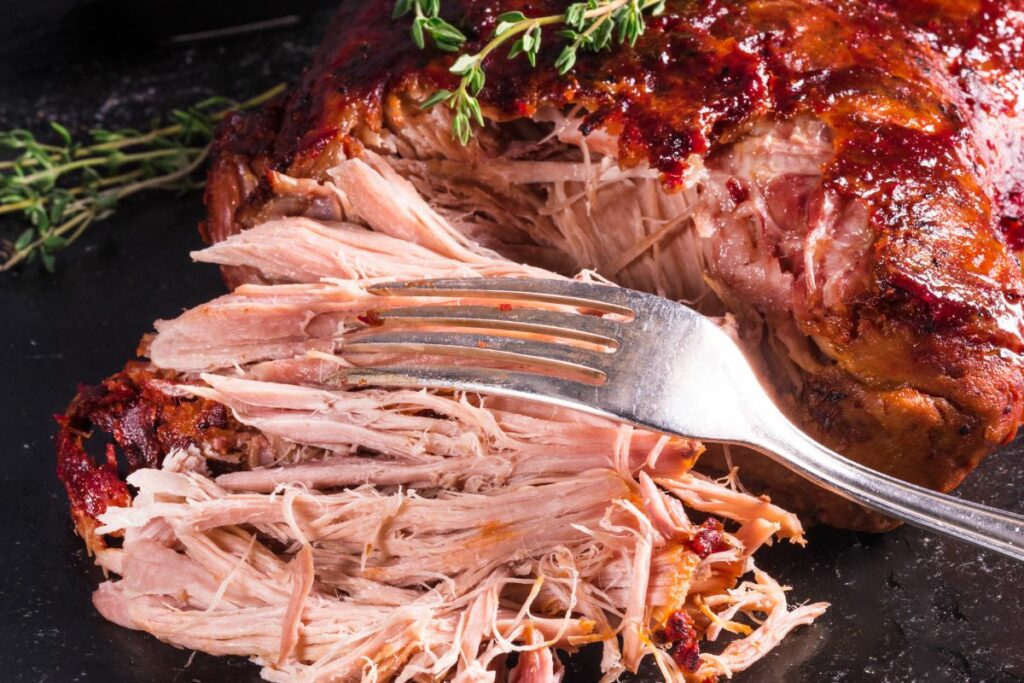 Are you trying to decide what healthy sides to serve with pulled pork? Stick around as we share a list of the most popular side dishes that go well with pulled pork.
Pulled pork is one of the most popular dishes out there, because it is pretty versatile and tasty, especially when served with barbeque sauce.
The thing about this dish is it can get overwhelming when eaten by itself, which is why it is typically served with a side dish.
If you are looking for a healthy side dish that goes well with pulled pork, then you should check this list out.
Best Healthy Side Dishes for Pulled Pork
1. Coleslaw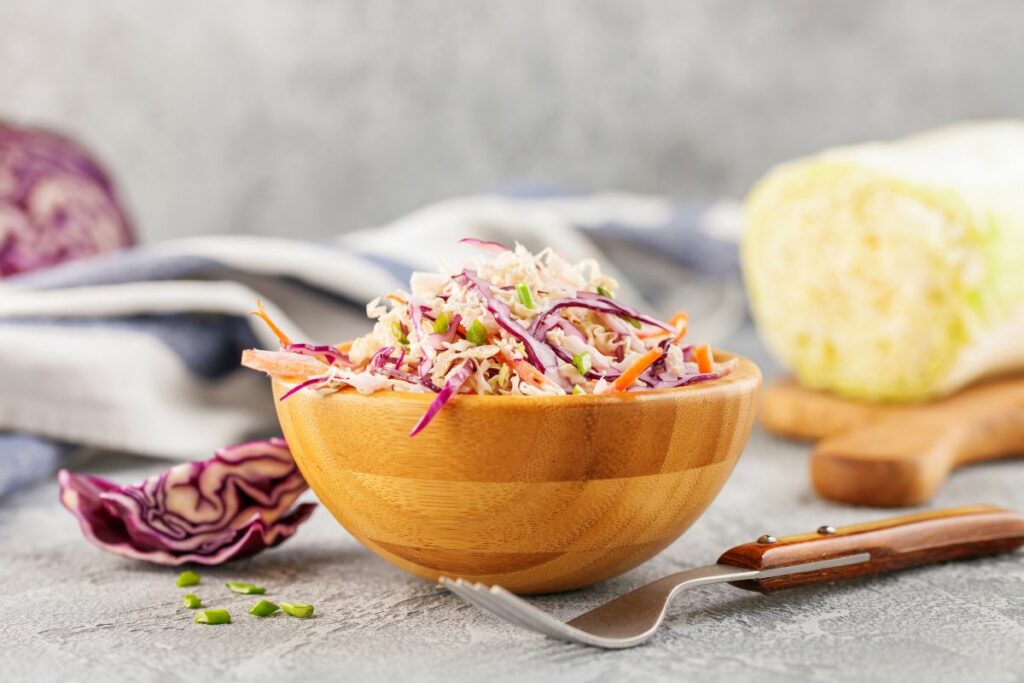 A good slaw goes so well with pulled pork because it helps balance the sweet and tangy taste of the barbeque sauce with its crunchy, creamy, and sweet-salty taste of the slaw.
If are interested in making one, you should go for a good old coleslaw.
It gives the meal a unique set of dynamics with the crunchiness and freshness of cabbage and carrots.
Plus, it complements the protein with the help of mayonnaise, white vinegar, sugar, salt, and pepper.
2. Grilled Buttered Corn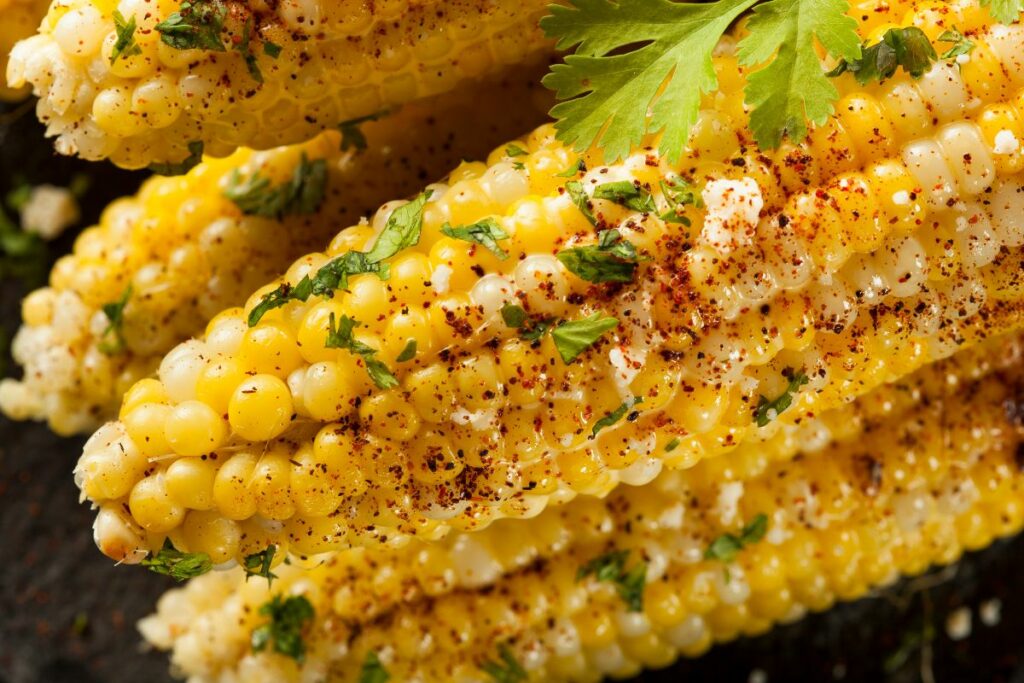 We all know that butter always goes well with barbecue sauce. Usually, pulled pork dishes are served with grilled corn or buttered corn.
This is pretty great as it helps balance the savory flavor of pulled pork by throwing in a sweet and buttery taste.
Grilled buttered corn is a great choice for individuals who simply love the sweetness and smokiness of grilled corn and the creamy and fatty taste of butter.
You can serve it on the cob or in kernels. You can even give it a twist by using garlic butter or herb-infused butter.
3. Roasted Broccoli or Cauliflower
If you want another crunchy option, then you should go roast some broccoli or cauliflower florets.
These are yummy and healthy, and pretty versatile. It goes with different herbs and spices, making it a great option for pulled pork.
You can season these veggies with salt and pepper, and they will come out delicious.
You can even season it with paprika, chili flakes, cheese, and other seasonings. The roasted taste will definitely pair well with pulled pork.
4. Smoked Baked Beans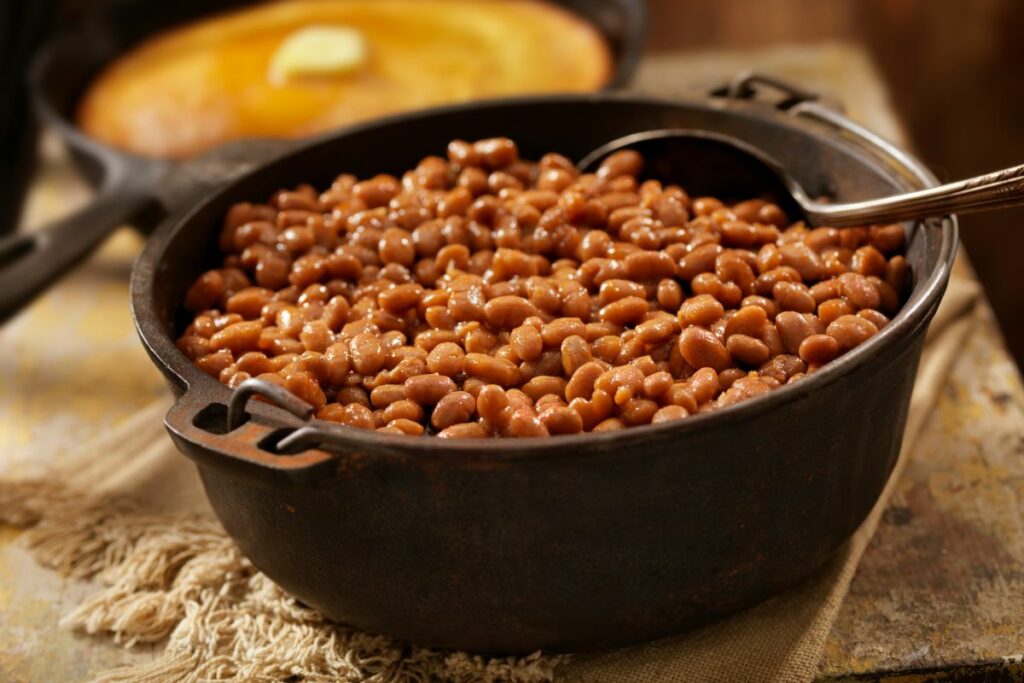 Smoked baked beans are a traditional side dish for pulled pork. In fact, you can serve the meal without the usual barbeque sauce because of this saucy side dish.
It is pretty flavorful and dynamic, making your meal a much more enjoyable experience.
This dish is usually made with baked beans mixed with different types of aromatics and flavorings like onions, tomatoes, barbeque sauce, ketchup, sugar, vinegar, mustard, garlic powder, cayenne, and pepper.
Plus, it is cooked on a charcoal grill that gives it a smokey taste.
5. Sauteed Green Beans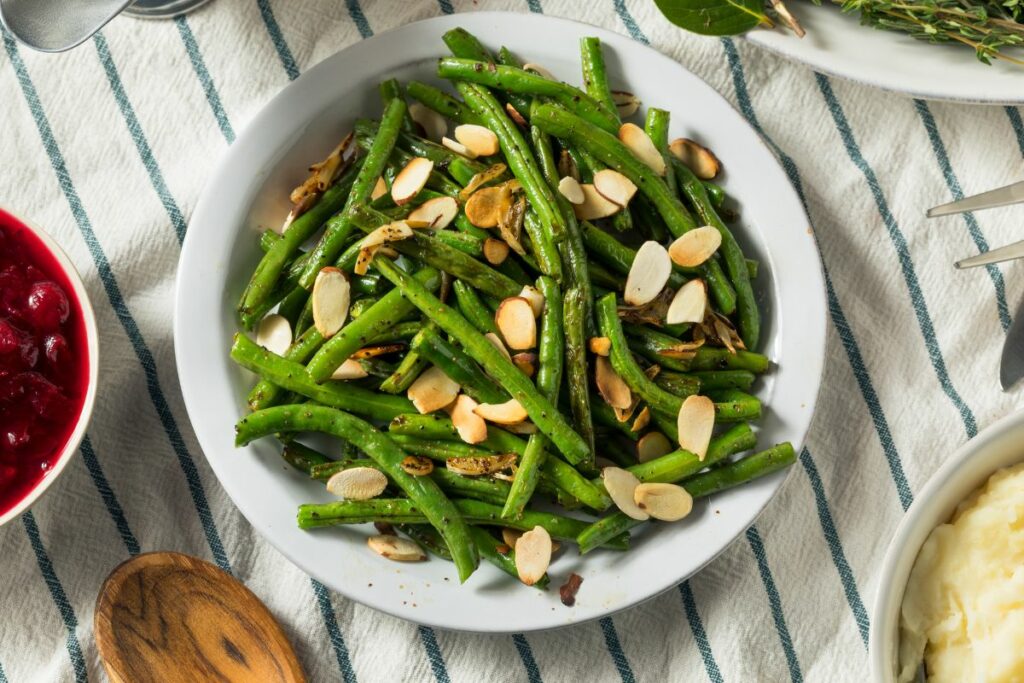 Another side dish you should consider is sauteed green beans. It gives a pop of color to your pulled pork dish and provides an additional crunch and flavor.
Like other healthy sides on this list, you can rely on this vegetable in many ways.
You can saute these beans in different aromatics and ingredients such as garlic and lemon.
You can lather it in butter and let it cook in a pan. You can even roast these green beans.
6. Mixed Veggie Salad with Vinaigrette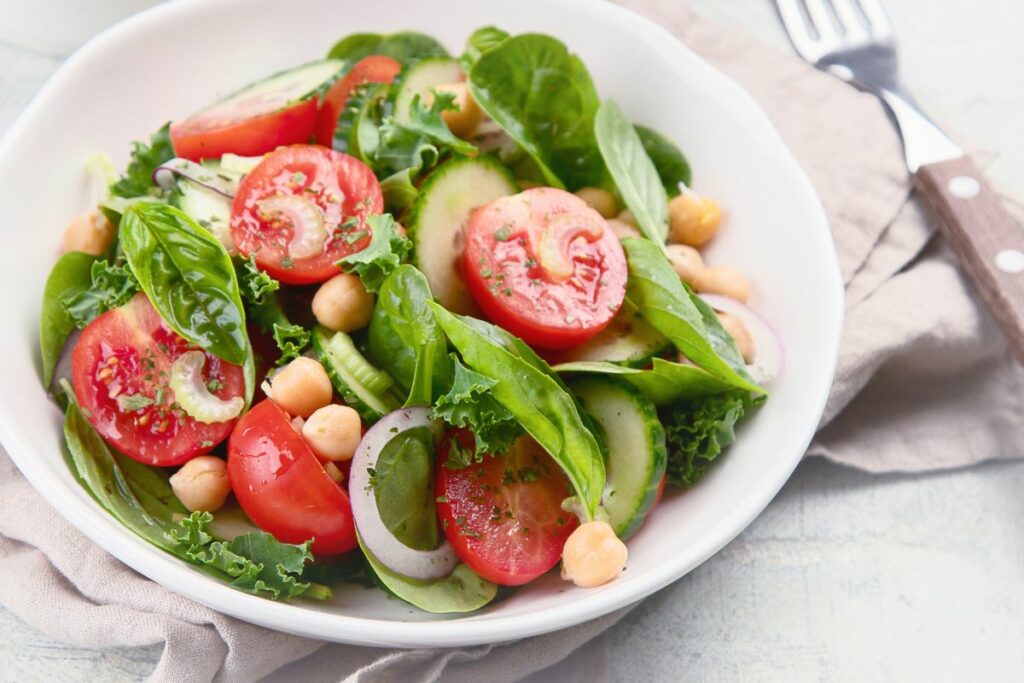 If you need a quick option, then you should go ahead and assemble a salad. This is pretty standard but delicious.
You just need some tomatoes, lettuce, red onions, and cucumbers, dressed in balsamic vinaigrette. You can have this prepared in a few minutes, so it is a good side dish that you can make in a pinch.
You can explore other types of salads if you do not like vinaigrette.
You can make another type of dressing by mixing mayonnaise with some, olive oil, vinegar, salt, and pepper.
7. Microgreen Salad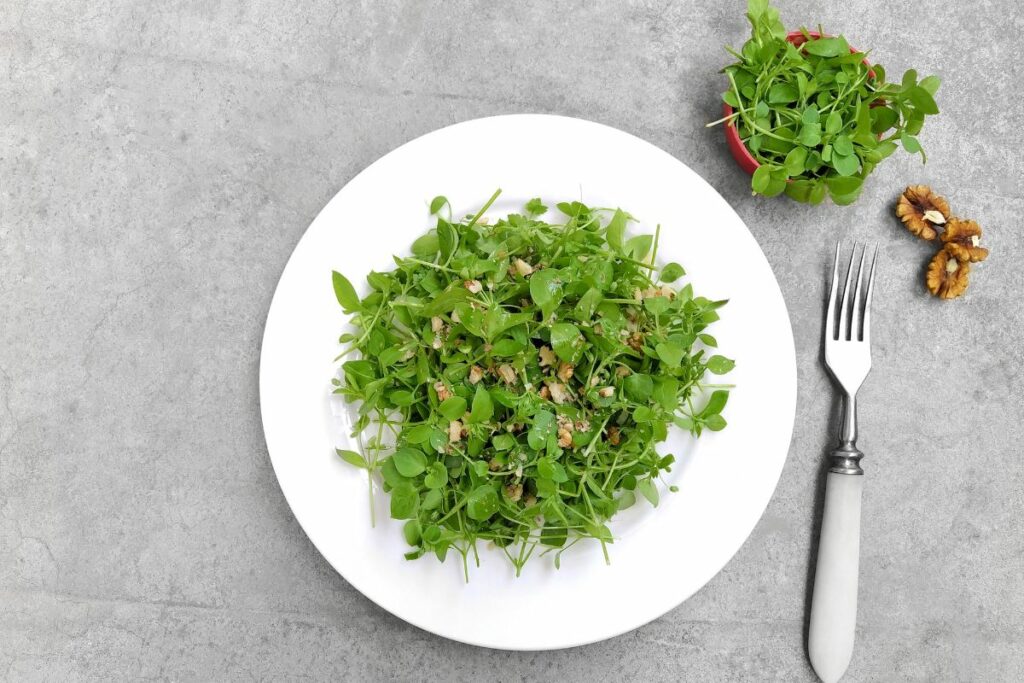 Those who are up for tasting other types of vegetables should try making a salad with micro greens.
You can try watercress, cabbage arugula, radish, cauliflower, and broccoli, just to name a few. Mix them up and make a tasty dressing and you are good to go.
You can even mix it with sun-dried tomato to give your meal some acidity and more flavor.
This offers a fresh option in the presence of the sometimes overwhelming taste of barbeque sauce.
8. Avocado, Mango, and Peanut Salad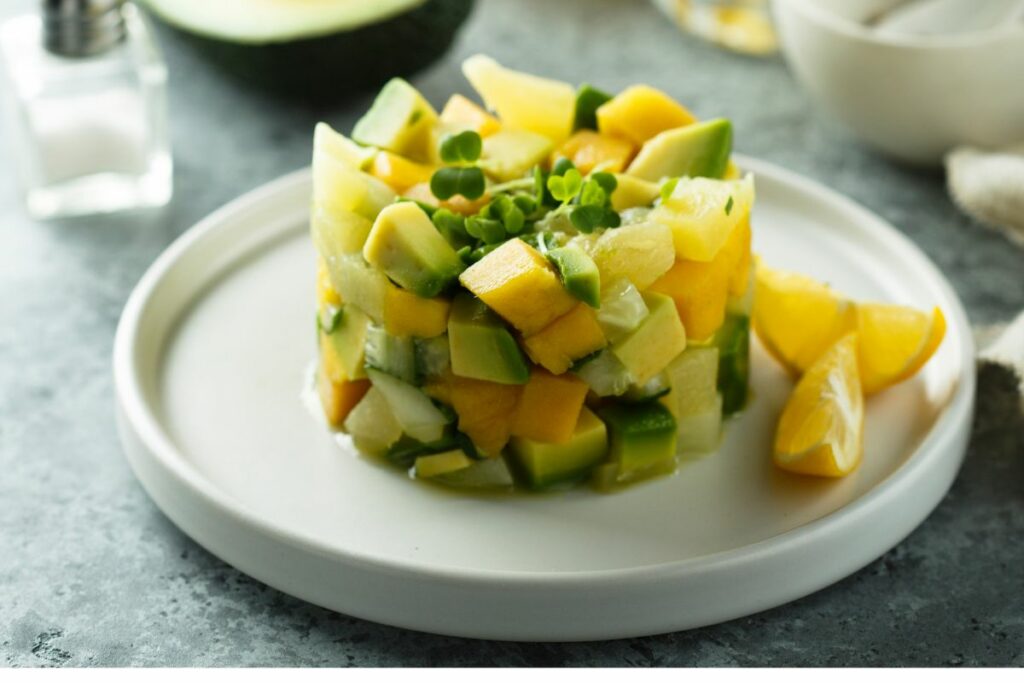 Up for some adventure? You might want to go with some avocado and mango to create a delicious and easy-to-make side dish.
It has some creamy, sweet, and acidic notes. When topped with peanuts, this side is definitely a winner.
The best part is that it can be paired with other types of protein such as fish or chicken. So, you can make it for different types of courses.
Conclusion
Eating pulled pork can be healthy with these side dishes. You can choose any item on this list of the best healthy sides for pulled pork and you can upscale your pulled pork dish and give it a refreshing twist.
Print
8 Best Healthy Sides for Pulled Pork
Check out these great Side Dish Recipes for Pulled Pork that have been shared on Pinterest.
Author:
Prep Time:

5 minutes

Cook Time:

10 minutes

Total Time:

15 minutes

Yield:

1 serving

Category:

Sides

Method:

Cooking

Cuisine:

Side Dish
Instructions
Click on each link above to view the pin and recipe.
Obtain all the necessary ingredients to make the recipe.
Follow the steps to create your side dish.
Enjoy your delicious meal =)
Nutrition
Serving Size:

1 serving

Calories:

34

Sugar:

2 g

Sodium:

2293 mg

Fat:

0 g

Saturated Fat:

0 g

Unsaturated Fat:

0 g

Trans Fat:

0 g

Carbohydrates:

8 g

Fiber:

4 g

Protein:

2 g

Cholesterol:

0 mg
Keywords: Best Healthy Sides for Pulled Pork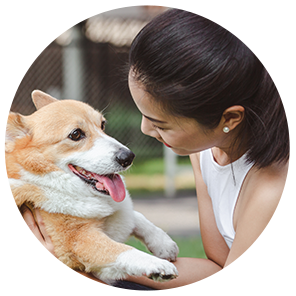 Hi, I'm Linda thanks for stopping by! We're so happy you're here. If you're a foodie and love to cook from home - you're in the right place..
LEARN MORE
Join the mailing list and receive our free newsletter!
Recipe Marker provides you with the best information about home cooking tips, recipes, ingredient substitutes and more. Check out our blog to see the latest articles.