6 Best Laffy Taffy Flavors Ranked (2023)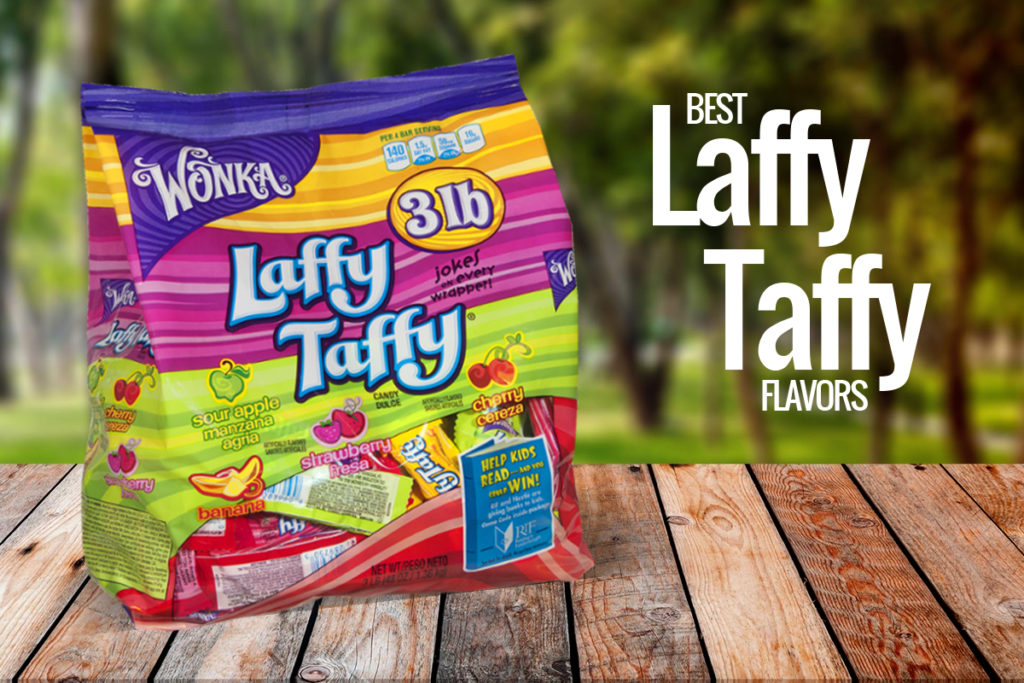 Candy brings out the kid in all of us, no matter what age we may be. After all, eating brings us back to our childhood. If you fancy taking a walk down memory lane, one of the most popular candies to check out would be Laffy Taffy.
A popular brand of American candy, Laffy Taffy is chewy and as scrumptious as it comes. Not to mention, this colorful offering comes in an array of flavors, making it perfect for just about anyone who's looking for exciting tastes.
A classic candy for gatherings or even during Halloween, there are certain Laffy Taffy flavors that are a cut above the rest. Find out which flavors are worth checking out.
What's Laffy Taffy?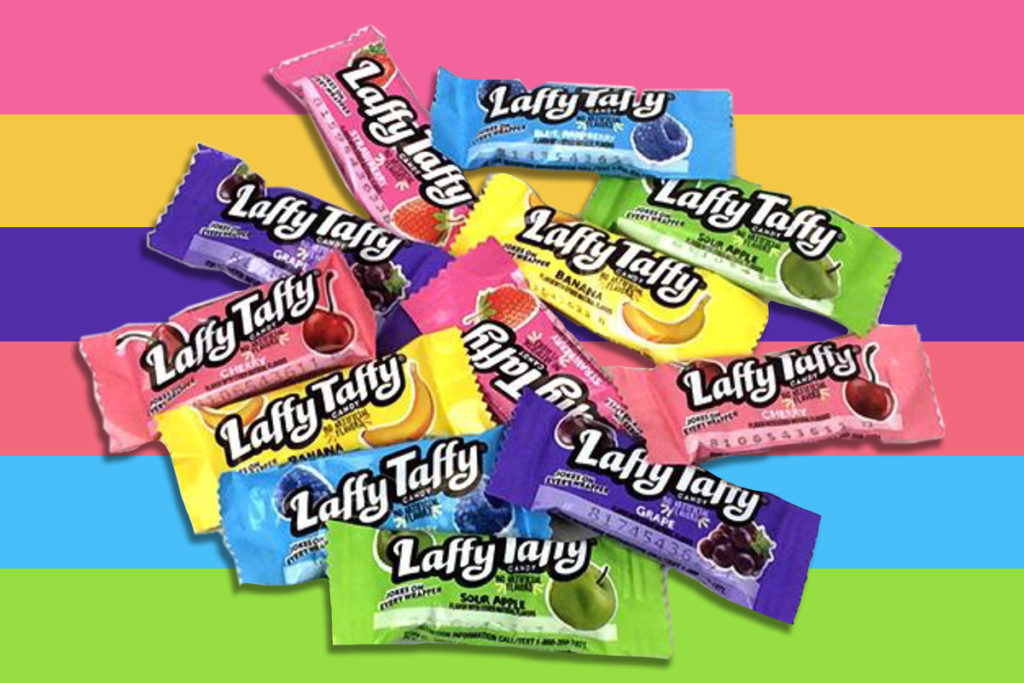 Not everyone is familiar with Laffy Taffy. Simply put, Laffy Taffy is an American brand of chewy taffy candies.
Ferrara Candy Company, a subsidiary of Ferrero, produces them. They come in individually wrapped packages and rectangles.
Apart from the taffy candy, it is named for, Laffy Taffy also gets its name from the laughs it supposedly brings to consumers.
There are jokes printed on the outside of the wrappers, ranging from puns to wordplay, and even question-and-answer-style jokes.
As of writing, there are four main Laffy Taffy variants. These include minis, ropes, stretchy and tangy, and bites.
Although there have been limited-edition flavors in the past, the brand has around six main flavors: banana, cherry, grape, sour apple, blue raspberry, and strawberry.
Some flavors Laffy Taffy has introduced to the public in the past include the likes of watermelon, caramel apple, chocolate mousse, strawberries and cream, fruit punch, and many others.
Best Laffy Taffy Flavors Ranked
1. Blue Raspberry
One of the most famous flavors of Laffy Taffy is perhaps the Blue Raspberry, and it's quite easy to see why.
Apart from the tartness of the blueberry, there's also an addictive level of sweetness that perfectly blends together.
This delectable flavor is also fun to consume as it seems to get juicier with every bite. On top of enjoying the chewy texture, you're sure to leave your tongue blue.
2. Grape
This particular Laffy Taffy flavor is reminiscent of our beloved Kool-Aid but in candy form. The grape flavor is potent and will leave you wanting more.
There is a sharp and bright taste that surprises you with every bite.
In addition to the strong grape taste, there's also a play on sweet and tart flavors peeking through this option.
3. Banana
A banana might not be your cup of tea when it comes to candy, but you'll be surprised to find that banana Laffy Taffy is actually one of the most popular and best-selling flavors of the brand, with around 61% of Americans voting this as their favorite.
It is so popular that they even sell banana-only bags for flavor enthusiasts, so you can go bananas if you're one of these.
This flavor does have a more artificial banana taste, but you can definitely find the real banana flavor there.
A certain sweetness and juiciness also come with this flavor, while you can almost mark a vanilla-like flavor at times.
4. Cherry
Cherry is yet another flavor that's up there with the greats. It has a strong cherry taste that takes over your tastebuds.
While there are those who say these taste like cough syrup, we think they impart a more almond-like taste, making the cherry flavor a bit on the nuttier side.
Besides the nuttiness, you can also taste some earthy and woody flavor, if you will, adding depth to this Laffy Taffy flavor.
Sweetness and tartness are also present, playing against your tastebuds, so be sure to try these out for yourself.
5. Strawberry
Many people love strawberries and this Laffy Taffy offering can satisfy this for those who are craving a treat.
This particular flavor errs on the more subtle side, but you can definitely taste a real strawberry flavor.
You will get a tanginess or sourness, almost as if you're eating real fruit. It helps that the juiciness also plays a huge part in mimicking the real taste of the strawberry fruit.
6. Sour Apple
Last but certainly not least is sour apple. Just like eating a real green apple, you get a play of sweetness and tartness against each other.
The sourness may not be enough to get you to pucker your lips, however, since these offer a more balanced and nuanced flavor that's perfect for those who want a sour and tasty Laffy Taffy flavor to eat.
The Bottom Line
Laffy Taffy is certainly one for the books, especially if you want a blast from the past.
Now that you know more about the best flavors from the brand and how they taste, you can choose what you want to go for and what suits your taste and preferences.
Print
6 Most Popular Laffy Taffy Flavors
Check out this list of the best Laffy Taffy flavors to try!
Instructions
Pick your favorite flavor
Click on the link to visit Pinterest
Buy items from your local store or online
Enjoy and share on social media!
Keywords: Most Popular Laffy Taffy Flavors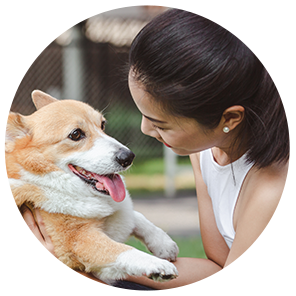 Hi, I'm Linda thanks for stopping by! We're so happy you're here. If you're a foodie and love to cook from home - you're in the right place..
LEARN MORE
Join the mailing list and receive our free newsletter!
Recipe Marker provides you with the best information about home cooking tips, recipes, ingredient substitutes and more. Check out our blog to see the latest articles.