9 Best Side Dishes for Chicken Tortilla Soup (updated 2023)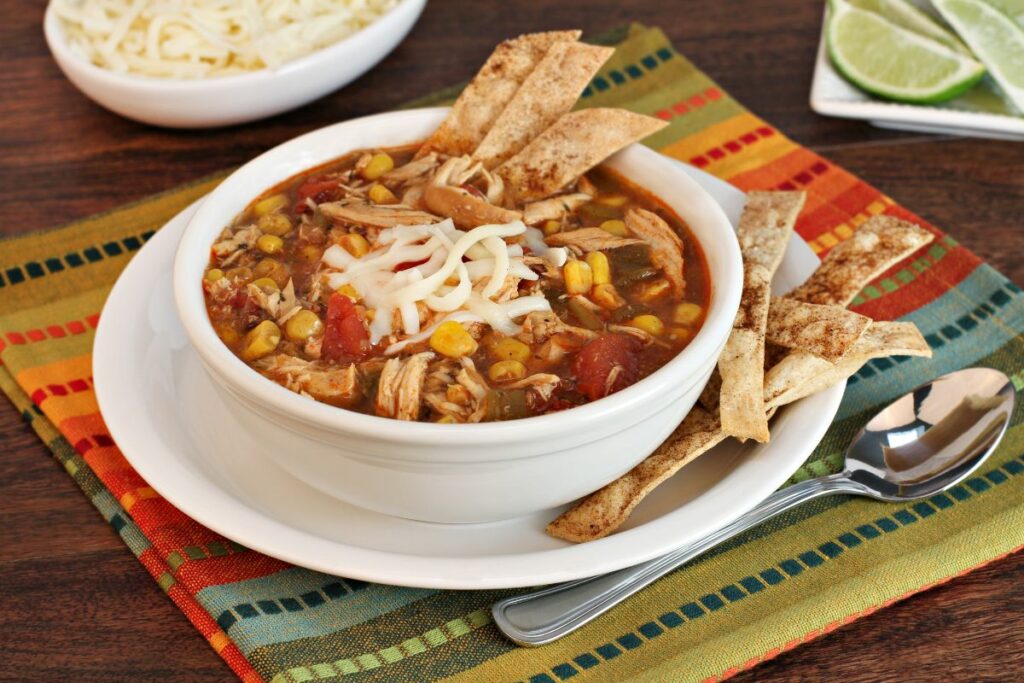 Are you wondering what goes well with chicken tortilla soup? Stick around as we share a list of the most popular chicken tortilla soup side dishes in this article.
Nothing can beat a hot bowl of chicken tortilla soup made with corn, roasted chicken breast, beans, and cilantro for supper. Those who like Mexican cuisine are well aware of this traditional dish.
The dish requires a lot of ingredients, such as chili, onions, tomatoes, and garlic, for perfect color and texture. Even though chicken tortilla soup is a complete meal, it tastes best when served with a side dish.
But don't panic if you're unsure of what to serve with chicken tortilla soup because we are here to help you figure out some of the best dishes you can serve with your entrée.
Best Side Dishes for Chicken Tortilla Soup
1. Chips and Salsa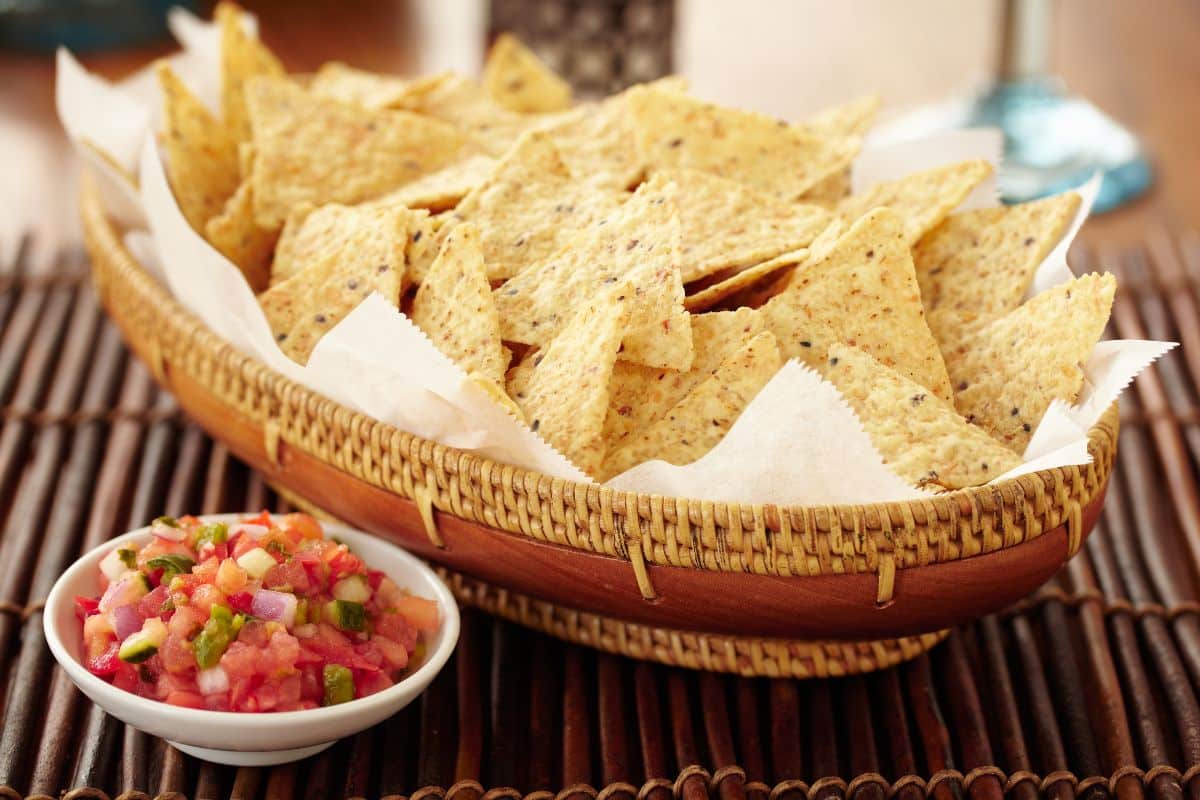 Without some traditional salsa and tortilla chips, how would you be able to enjoy your tortilla soup? Although it's quite easy to prepare, this side dish tastes unbelievably amazing.
You can mix and match your ingredients to make the ideal salsa every time, much like the salad mentioned above.
There are many various salsas you can prepare; you can stick with the classic tomato-based sauce or add jalapenos or corn for a spice.
If you're not a fan of chips, you may perhaps serve this dish using tortillas.
2. Tacos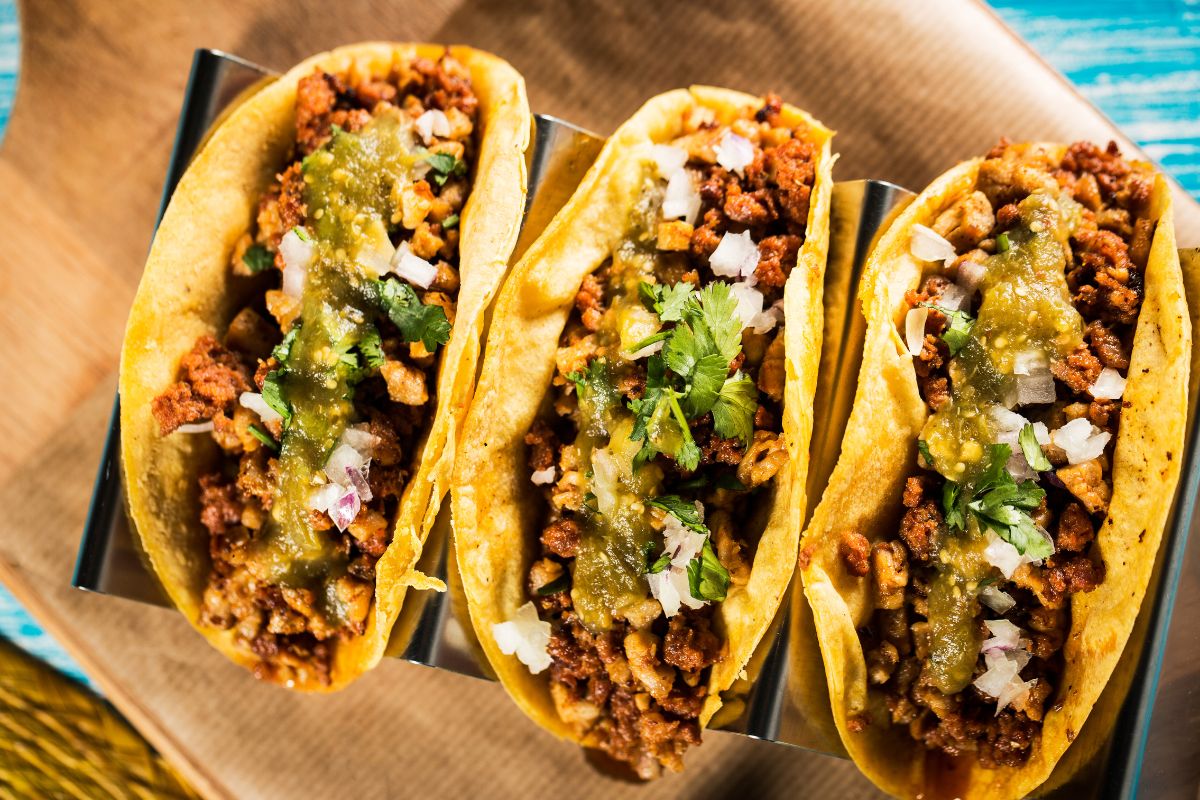 They are a great side dish to serve with chicken tortilla soup. Tacos made with shrimp or fish typically work well, but they can also be made of different veggies or other kinds of meat.
So, you may prepare your tacos according to your liking, and they will go wonderfully with the tortilla soup. To balance the acidity of the chicken tortilla soup, you can spice it up with some creamy sour sauce.
Guacamole, on the other hand, is a terrific alternative for a creamy, silky, rich sauce. But you don't have to add them if you don't like creamy, rich textures.
3. Roasted Corn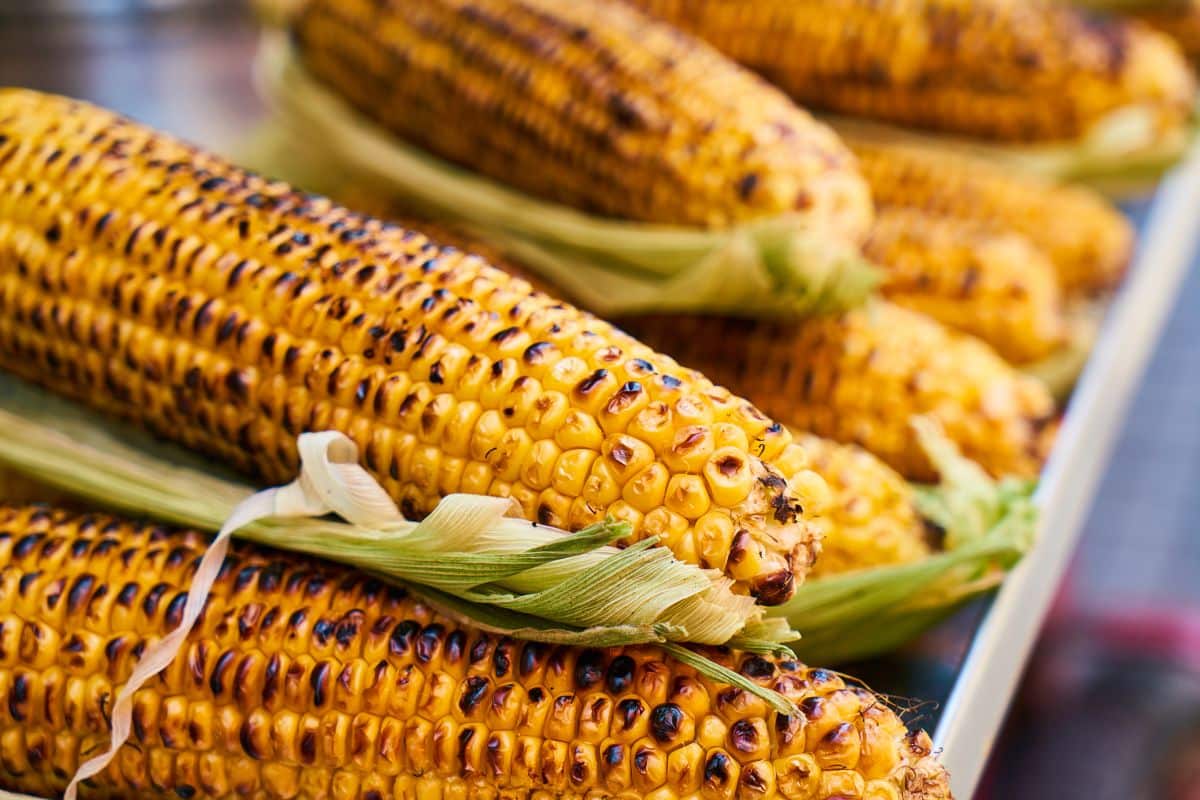 A dish of roasted corn served along with the chicken tortilla soup is one of the simple side dishes on the list.
We all know the soup takes its time and effort to make, but with this as a side dish, you can relax a bit because all it takes is to add some corn, cilantro, salt and pepper, and garlic butter and roast them in an oven and within few mins, you will have your side dish.
To top it off, you can also sprinkle coriander and chopped-up onions on top to give the dish a perfect ending.
4. Mexican Fried Rice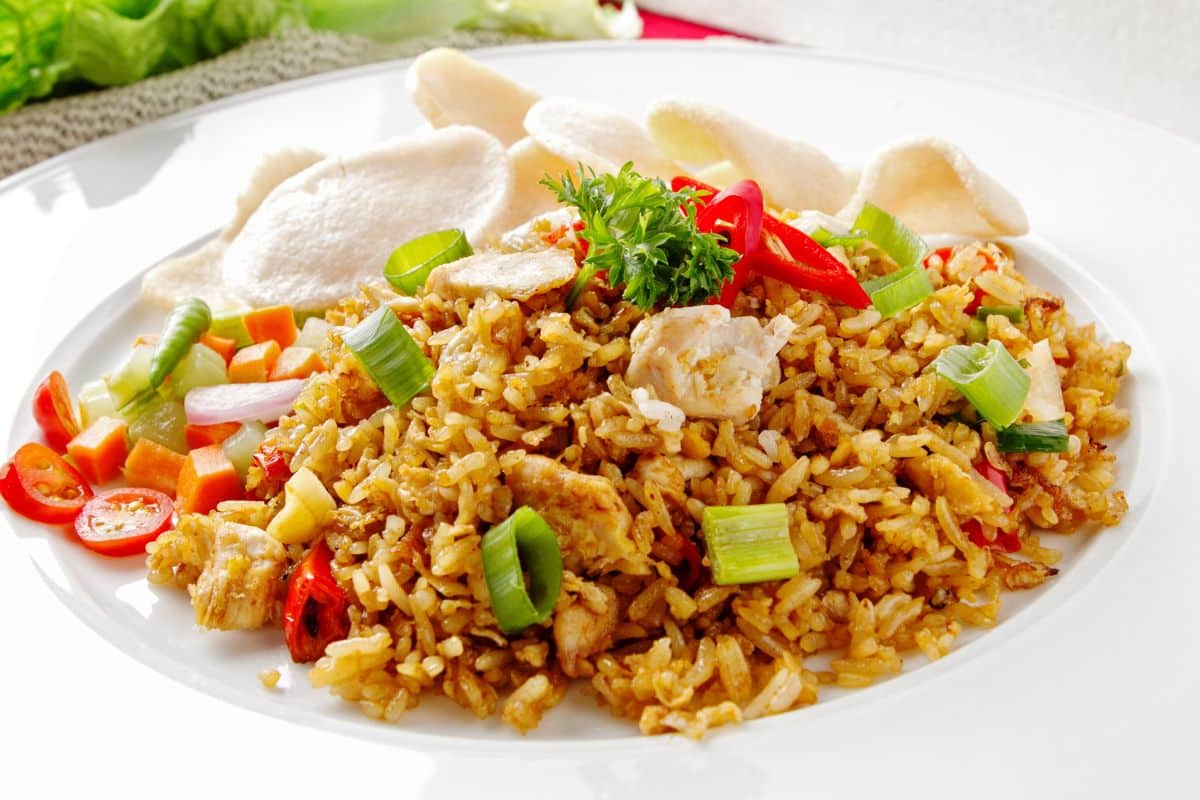 Next, we can enjoy tortilla soup with some Mexican fried rice. Not a single soup won't taste great with rice because these two dishes go along perfectly.
It gives the soup more substance and adds some extra crunch to the soupy meal to balance it.
This fried rice is excellent as a side dish since it contains a lot of flavorful seasonings like cumin and cilantro, as well as a bit of chili powder for color.
We advise preparing some long-grain rice like basmati or jasmine rice if you want to make this side dish to its best.
5. Burritos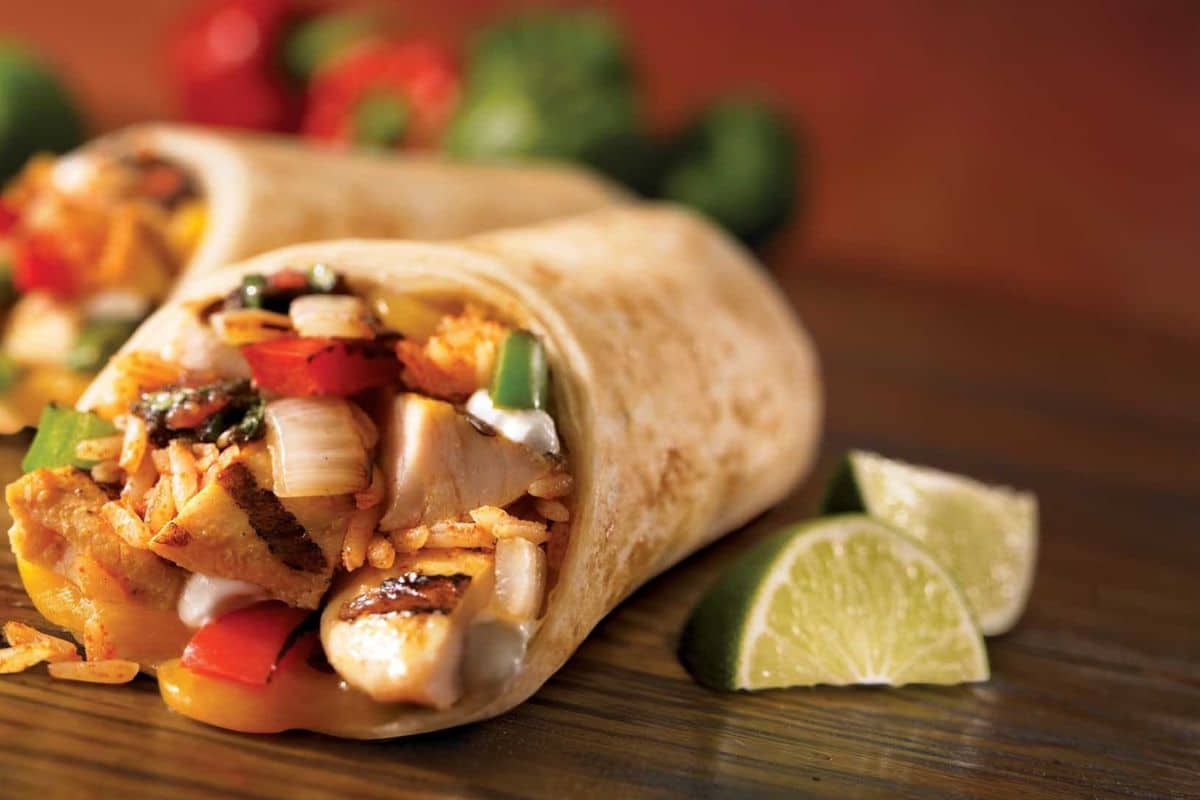 If you enjoy eating burritos, you are lucky because they pair up well with chicken tortilla soup.
Whatever burrito recipe you decide to use, it usually turns out well for everyone. If you have not tried it yet, we suggest getting a morning burrito and seeing how good it would taste with the soup.
It works like a charm when you wrap some hash browns, eggs, tomatoes, and bacon, and it gets much better with the inclusion of avocados.
However, depending on your preferences, you can customize the burrito however you like.
6. Mexican Salad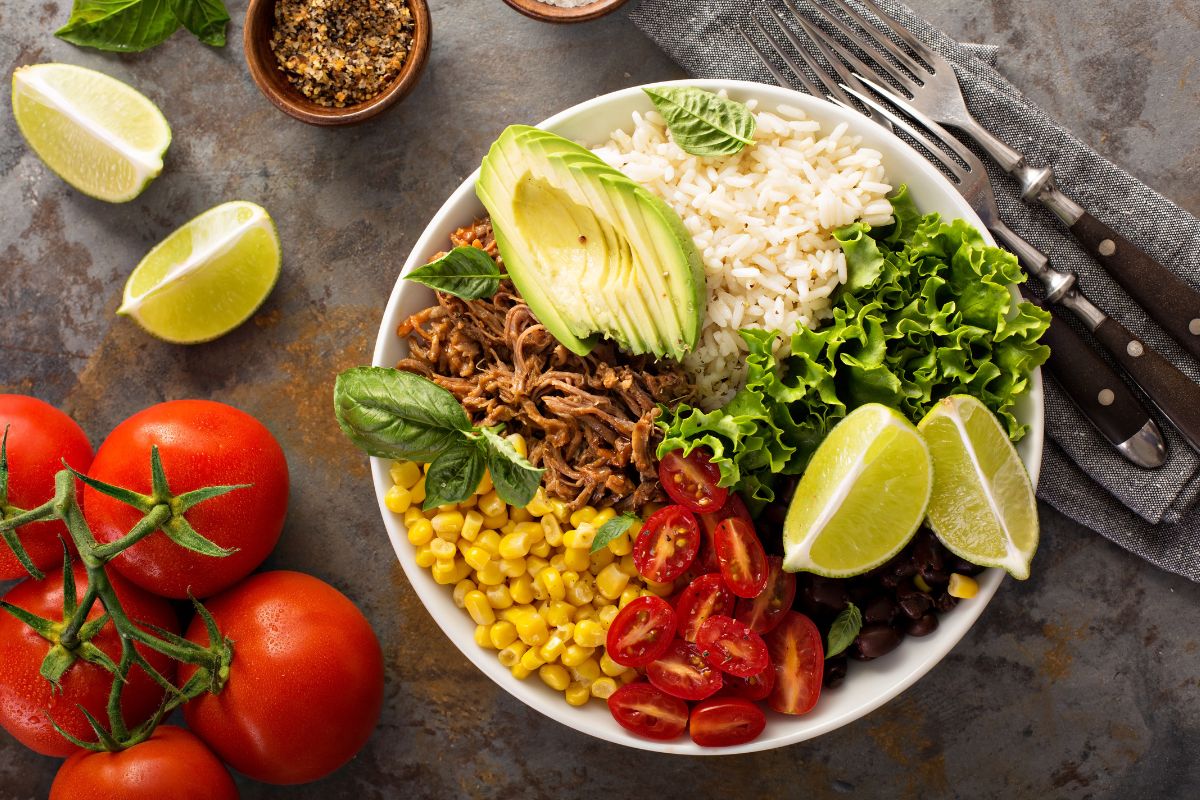 When having soup, salads are always a good choice as a side dish. You will definitely enjoy it if you serve chicken tortilla soup with some Mexican salad.
Some of the ingredients you will need from the grocery store would be avocados, fruits like oranges and mangoes, maize, and tomatoes, and as a result, this salad results with a lot of flavor and texture.
The sweetness and zest that are added to Mexican salad make your chicken tortilla soup taste much better.
If you're looking for something light, then this salad might be a side dish for you.
7. Quesadilla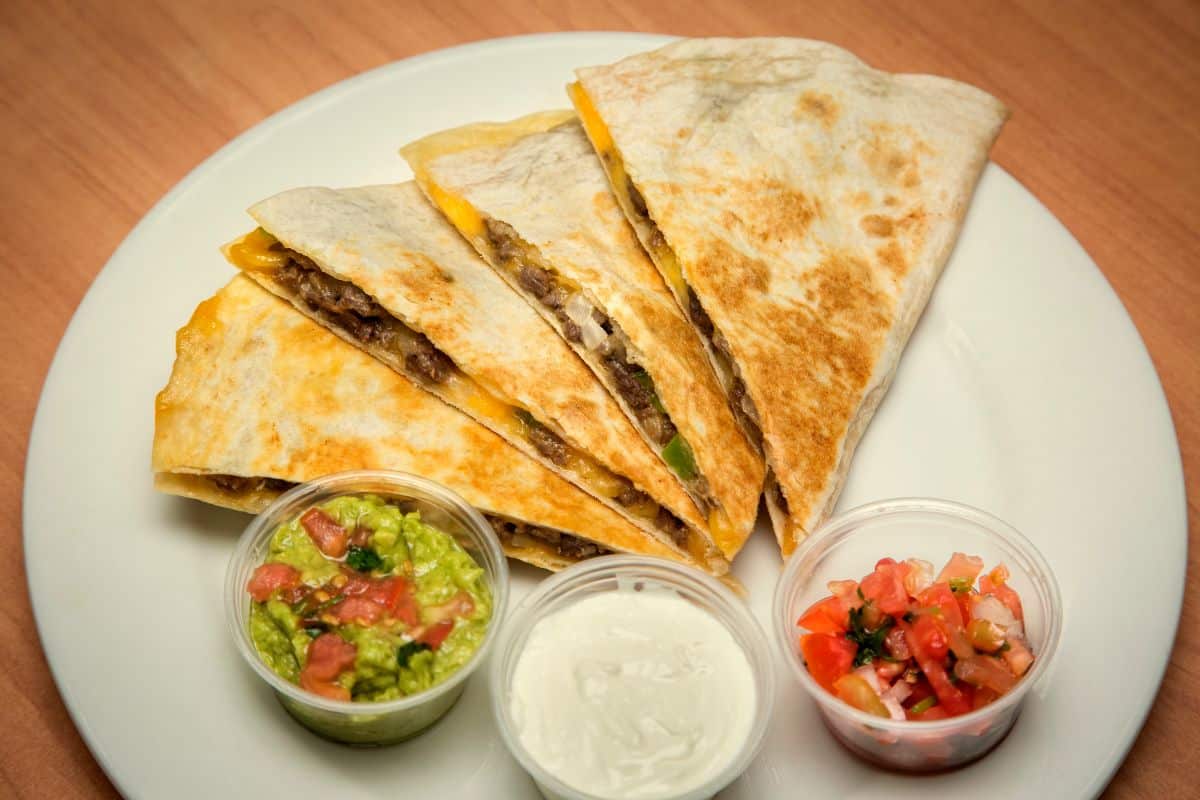 Let's discuss another popular side dish to serve along with the chicken tortilla soup. You may prepare quesadillas with chicken or, for a healthier option, with vegetables like capsicum and mushrooms.
Refried beans can be used to make the quesadilla cheese-free, making it a full and nutritious side dish.
To give it a Mexican flair, you can mix some jalapenos and salsa.
8. Black Beans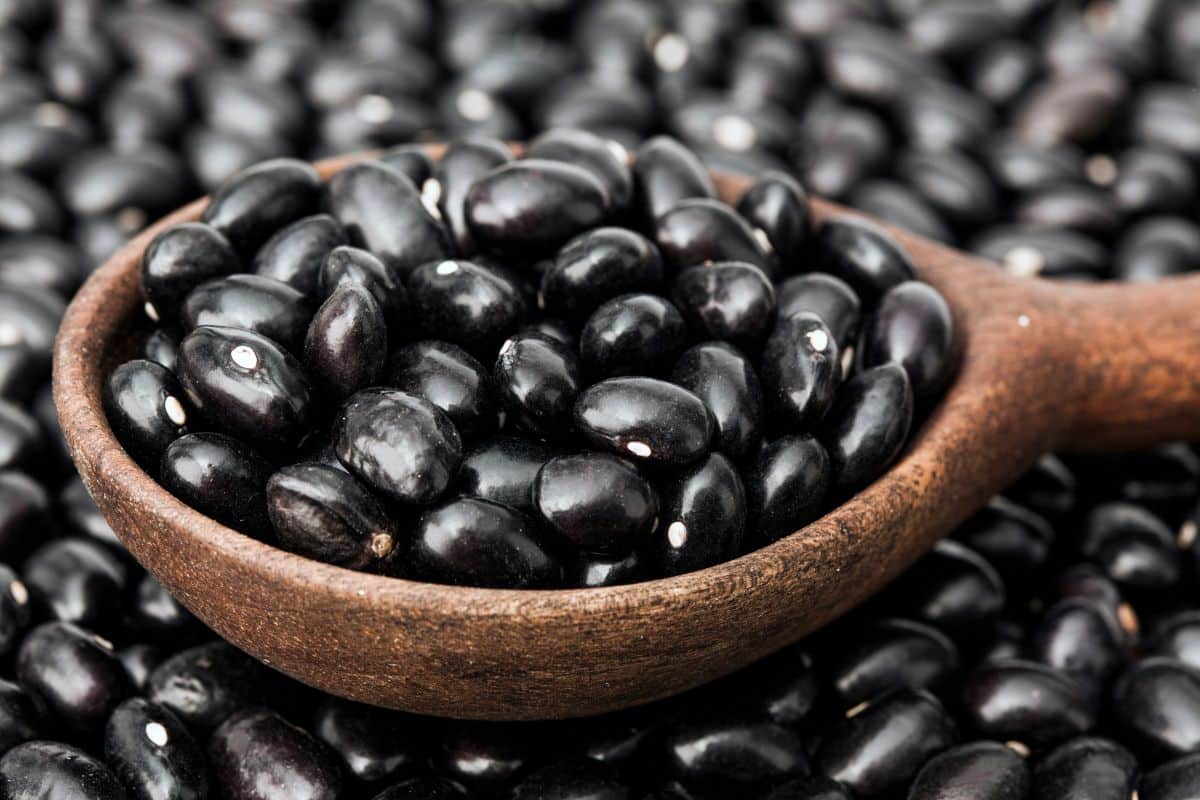 This is an excellent dish if you are trying to control your cholesterol levels. Additionally, the meal is hearty and pairs well with chicken tortilla soup.
Black beans can be made in whatever you like, and the combination always works.
However, you could always try it first at a restaurant to decide for yourself if it matches your tastebuds.
They are usually cooked in a pan with onions, garlic, cayenne pepper, and cumin. It takes a little time to make, but it's worth everything.
9. Mexican Slaw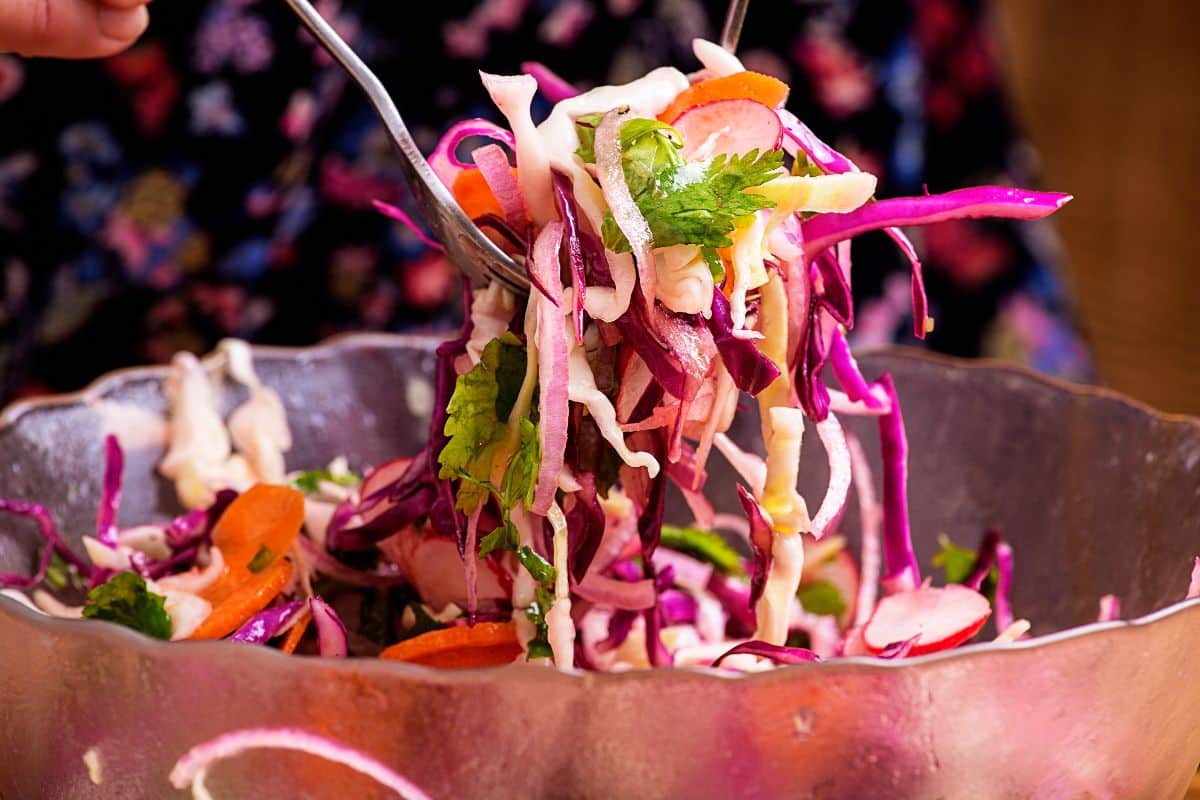 Consider the Mexican slaw as a side dish if you enjoy eating the creamy coleslaw. It is almost similar to regular coleslaw, but the dressing is different.
The rich ingredients in the slaw complement your chicken tortilla soup perfectly.
For the seasoning, you can use some freshly squeezed lemon juice, honey, cumin, spicy sauce, canola oil, and coriander.
The spicy sauce, fresh lime juice, and honey transform the soup and give it an amazing new flavor.
Final Words
There you have it, then. These nine best side dishes to serve with chicken tortilla soup are listed above.
However, there are no restrictions, and you are free to try out other side dishes. We advise choosing side dish ideas with both sweet and sour characteristics.
Citrus fruits like orange and lemon are ideal, and honey always works, and with more texture, it balances the soup.
Now that you know the best side dishes with a hot bowl of chicken tortilla soup, it's time to get back into the kitchen and try these delectable dishes.
Print
9 Best Sides for Chicken Tortilla Soup
Check out these great side dish recipes for Chicken Tortilla Soup that have been shared on Pinterest.
Author:
Prep Time:

5 minutes

Cook Time:

10 minutes

Total Time:

15 minutes

Yield:

1 serving

Category:

Sides

Method:

Cooking

Cuisine:

Side Dish
Instructions
Click on each link above to view the pin and recipe.
Obtain all the necessary ingredients to make the recipe.
Follow the steps to create your side dish.
Enjoy your delicious meal =)
Nutrition
Serving Size:

1 serving

Calories:

550

Sugar:

10 g

Sodium:

1220 mg

Fat:

10 g

Saturated Fat:

2 g

Unsaturated Fat:

0 g

Trans Fat:

0 g

Carbohydrates:

76 g

Fiber:

10 g

Protein:

38 g

Cholesterol:

120 mg
Keywords: Best Side Dishes for Chicken Tortilla Soup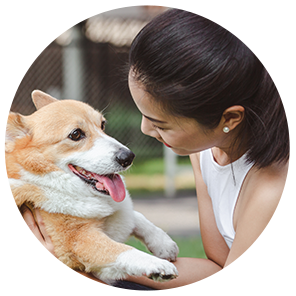 Hi, I'm Linda thanks for stopping by! We're so happy you're here. If you're a foodie and love to cook from home - you're in the right place..
LEARN MORE
Join the mailing list and receive our free newsletter!
Recipe Marker provides you with the best information about home cooking tips, recipes, ingredient substitutes and more. Check out our blog to see the latest articles.