How to Cook Frozen Fish Sticks in an Air Fryer (2023)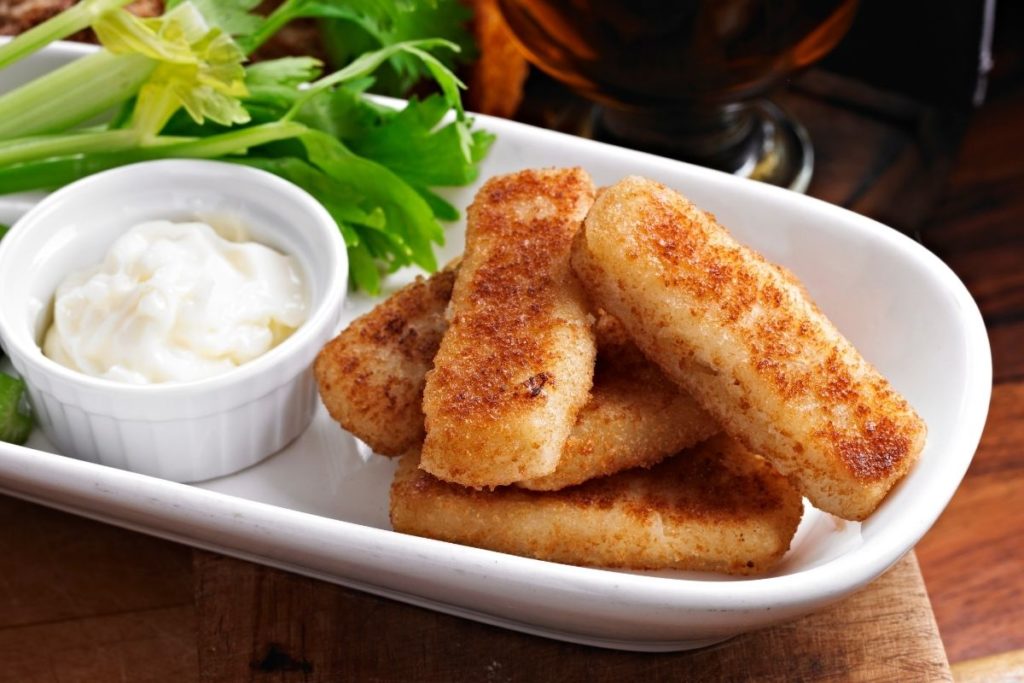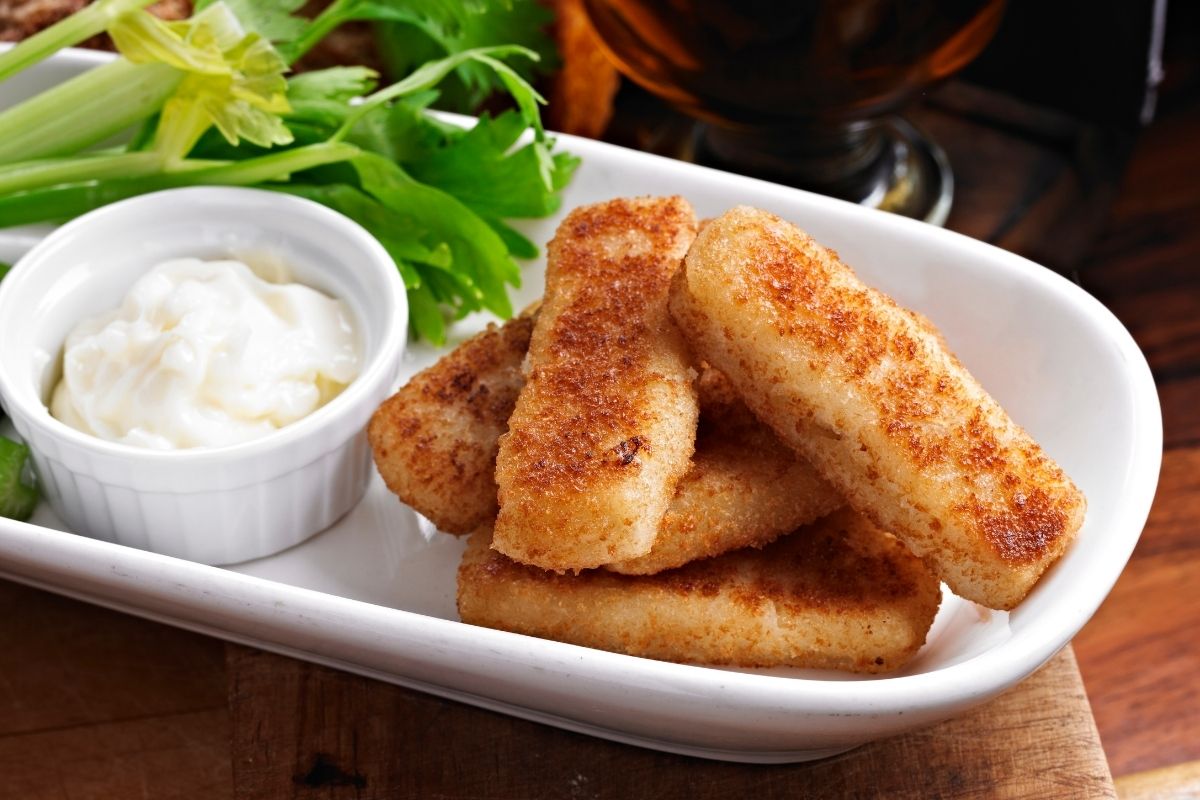 If you are interested in learning how to cook frozen fish sticks in an air fryer, you have come to the right place.
We're here to tell you just how to cook them perfectly each and every time. Take a look.
Fish sticks make for a great midweek meal or even a party appetizer. Besides being a versatile dish, they also pack in great flavor and nutrients.
What's more, the stick form makes for easy and hassle-free consumption on the go. For many, frying them manually in oil can take a long time.
Apart from waiting for each stick to turn crispy, you also have to keep your eyes peeled to keep them from getting burnt.
Thankfully, you can now streamline the cooking process with the help of an air fryer.
An air fryer can help you make midweek cooking a breeze.
Your fish sticks and other staple dishes only require minimal effort with this amazing tool in your kitchen.
What Are Fish Sticks?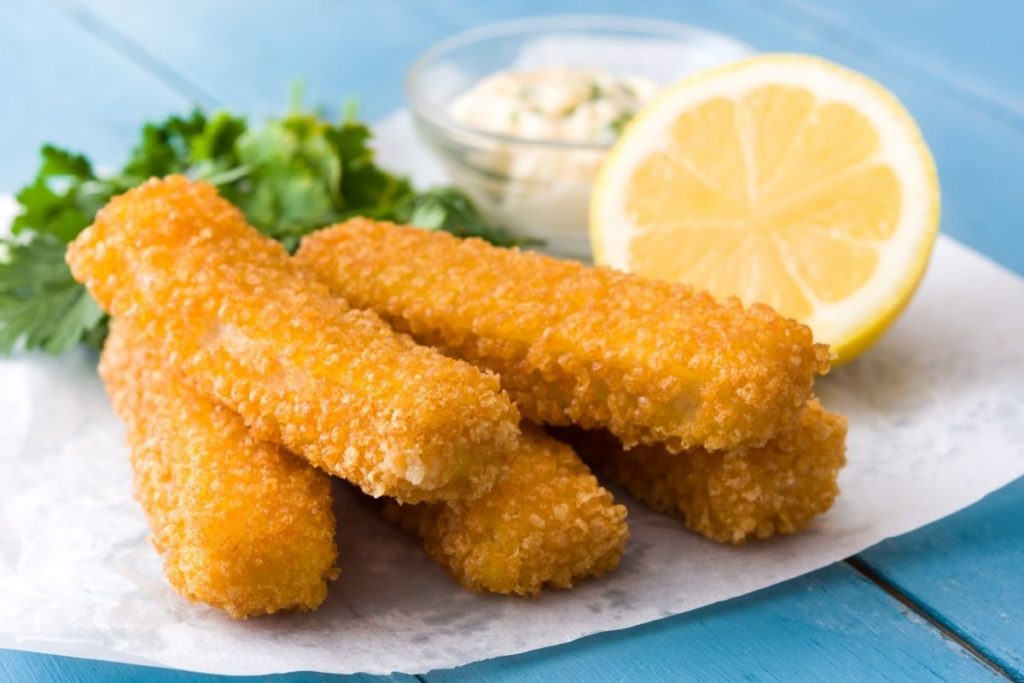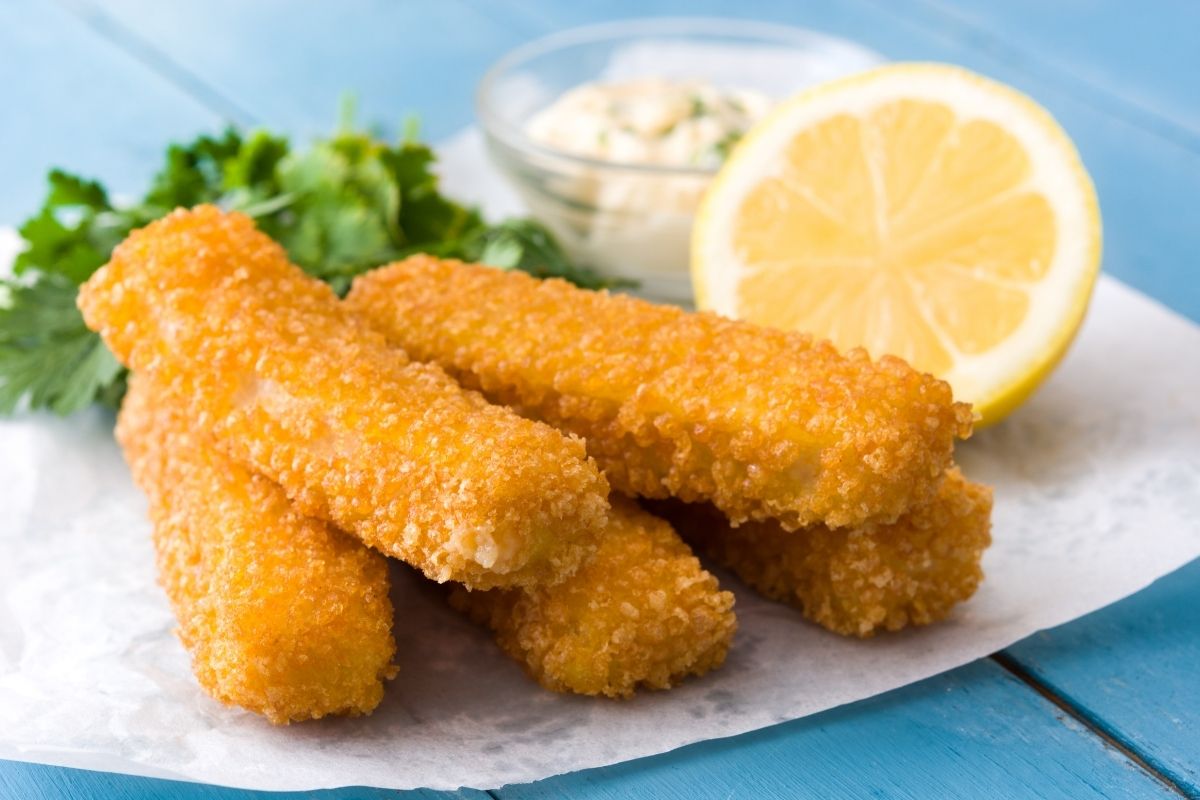 Fish sticks are a type of processed food typically made from white fish, including cod, tilapia, pollock, hake, or others.
Usually found breaded or battered, you can find them in grocery stores and supermarkets around the globe.
Though if you want to steer clear of preservatives you can make your own with white fish fillets, panko breadcrumbs, and seasonings.
Fish sticks can help introduce children and picky eaters to seafood.
Plus, they contain a ton of nutrients such as vitamin B-12, niacin, and protein.
This means that eating around five pieces of these babies will ensure satiety and may even help with healthy weight management.
How to Cook Frozen Fish Sticks in an Air Fryer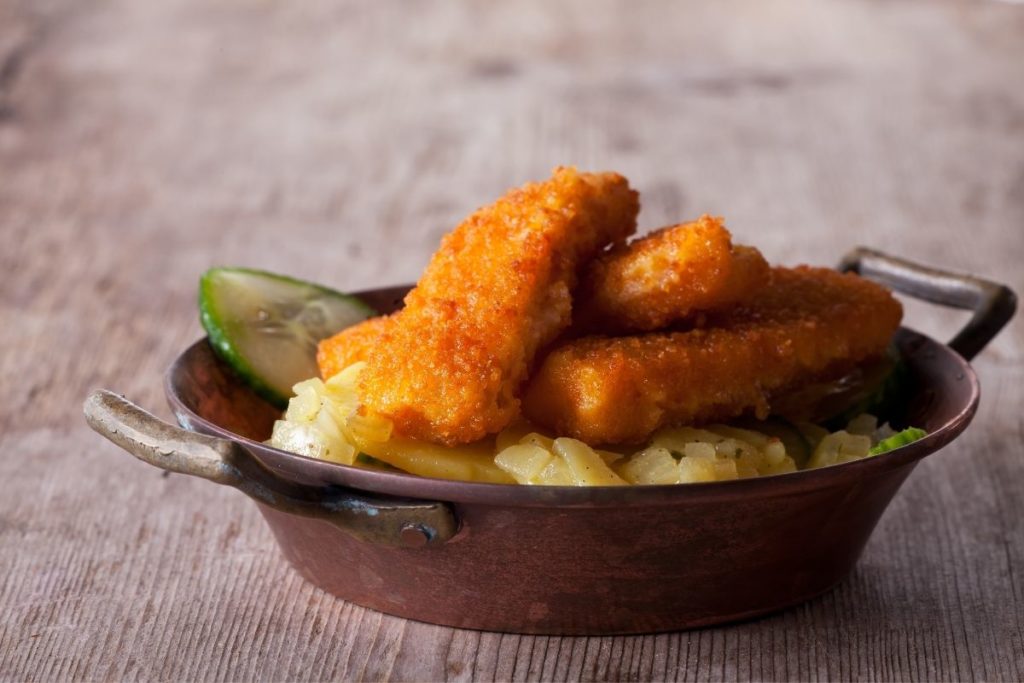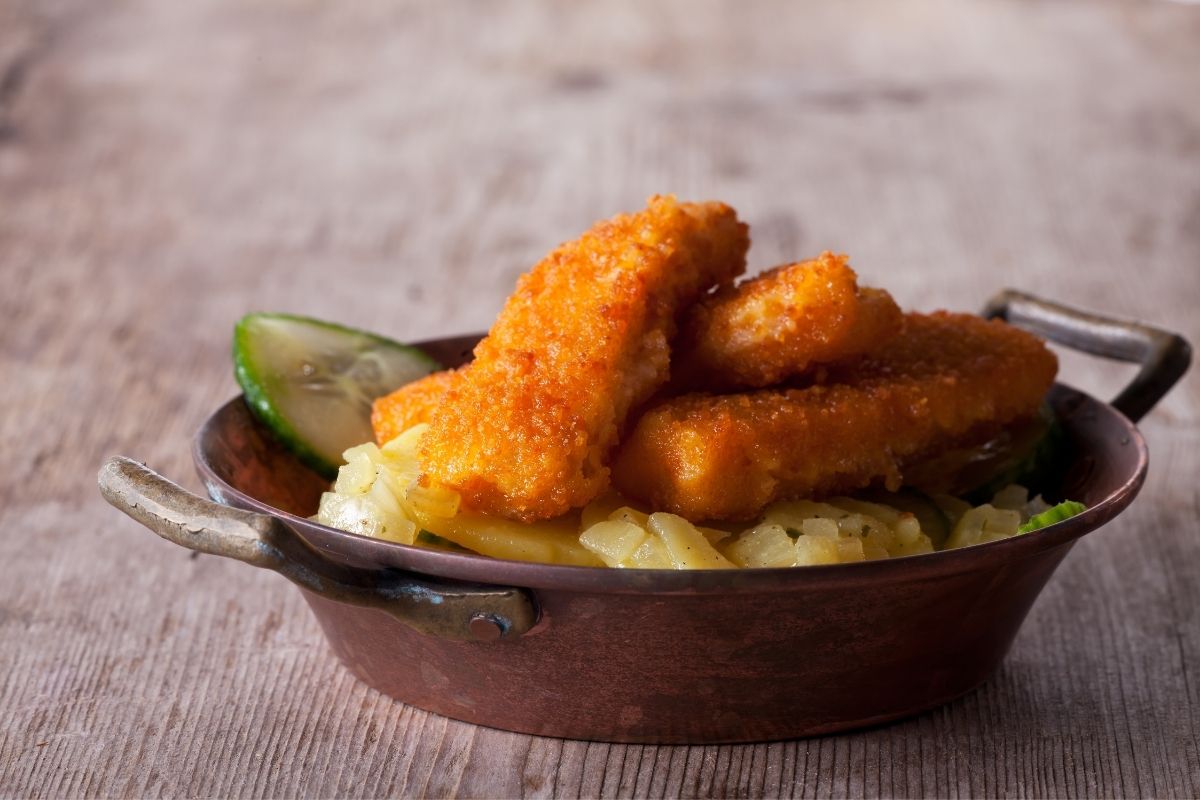 As mentioned, these fish sticks pack a lot of healthy benefits. However, they can also have higher sodium content.
Plus, frying or deep-frying them in oil won't exactly help in the health department either.
Given these considerations, you might balk at the idea of cooking them. However, you can find a way around this by using an air fryer. Most air fryers use little to no oil at all, greatly reducing your risk of high cholesterol or even high blood pressure.
When it comes to cooking with these devices, you should remember that fish fingers vary in size or thickness. This means you'll have to adjust the cooking time depending on the brand or variety you have on hand.
Likewise, the cooking time can also depend on the type of air fryer you have. Some call for the use of some oil to help foods crisp up, while other machines do not.
So, make sure to check the manual for your specific fryer.
Using Your Air Fryer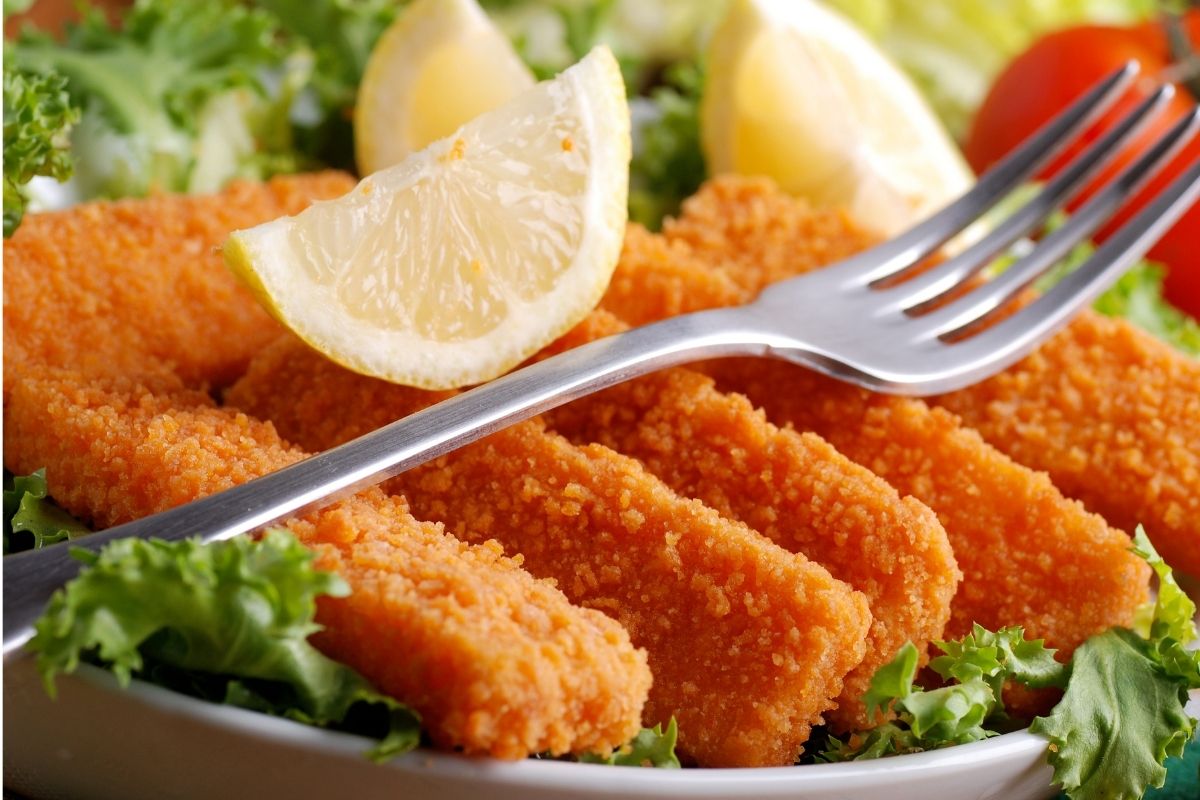 To get started, prep your air fryer by preheating it to around 400 degrees Fahrenheit or 205 degrees Celsius. Think of it like an oven where preheating is required to help your appliance reach its optimal state.
After preheating the air fryer, you can either spray the air fryer basket with some oil to prevent the fish fingers from sticking or simply put them directly in the basket.
Make sure the pieces do not overlap with each other. This will help create a crunchy exterior with a moist, juicy, and flaky interior.
Cook the fish stick for around 8 to 10 minutes.
Next, turn them and continue cooking for another 2 to 4 minutes until the breading achieves a beautiful golden brown color and looks crispy.
Once cooked, simply place them on a serving platter and serve with some tartar sauce on the side.
You can also add a spritz of lemon for some brightness and you'll have an easy peasy meal in no time.
Some tips you might want to remember:
Add oil accordingly. Most of the time, you won't need to coat your food prior to using an air fryer.
Do not allow the food to thaw. Place them directly in the basket while frozen.
Likewise, make sure you don't overcrowd the basket. Place the fish in a single layer and cook in batches to achieve even cooking.
The Bottom Line
Learning how to cook frozen fish sticks in the air fryer can seem daunting, especially if you have no idea how to use this kitchen appliance.
With these tips, you're sure to cook the perfect meal every time.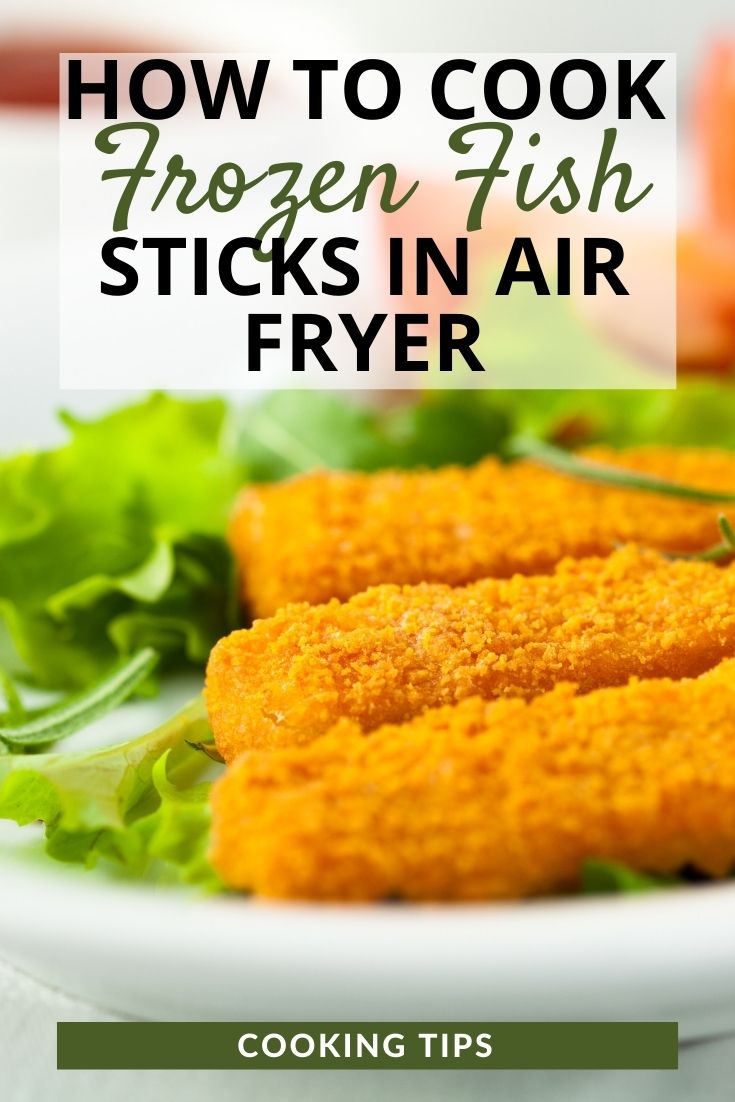 Print
How to Cook Fish Sticks in an Air Fryer
Munch on the appetizing crisp fish sticks at any hour desired. Just pop them in an air fryer and you have a plate full of non-greasy snacks to enjoy with your family.
A completely oil-free meal with the health benefits of fish that can be served alongside fresh salads and flavorful sauce.
Have a look at how to cook fish sticks in an air fryer quickly!  
Author:
Prep Time:

5 minutes

Cook Time:

10 minutes

Total Time:

15 minutes

Yield:

1 Serving

Category:

Cook

Method:

Air Fryer

Cuisine:

Meal
Air Fryer
Fish sticks
Tongs
Instructions
Set the air fryer at 400° F and preheat for 5 minutes.
Arrange the fish sticks side by side on the basket ensuring they are not overlapping or touching.
Air fry for 10 minutes. At 5 minutes intervals, flip them using tongs.
Your crunchy air-fried fish sticks are ready to serve.
Enjoy with a squeeze of lemon juice and tartar/cocktail sauce!
Keywords: How to Cook Fish Sticks in an Air Fryer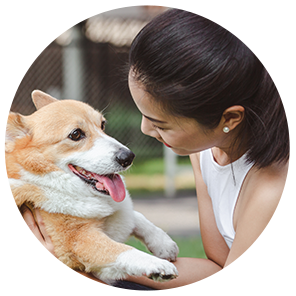 Hi, I'm Linda thanks for stopping by! We're so happy you're here. If you're a foodie and love to cook from home - you're in the right place..
LEARN MORE
Join the mailing list and receive our free newsletter!
Recipe Marker provides you with the best information about home cooking tips, recipes, ingredient substitutes and more. Check out our blog to see the latest articles.