4 Best Lemon Cucumber Recipes to Try in 2023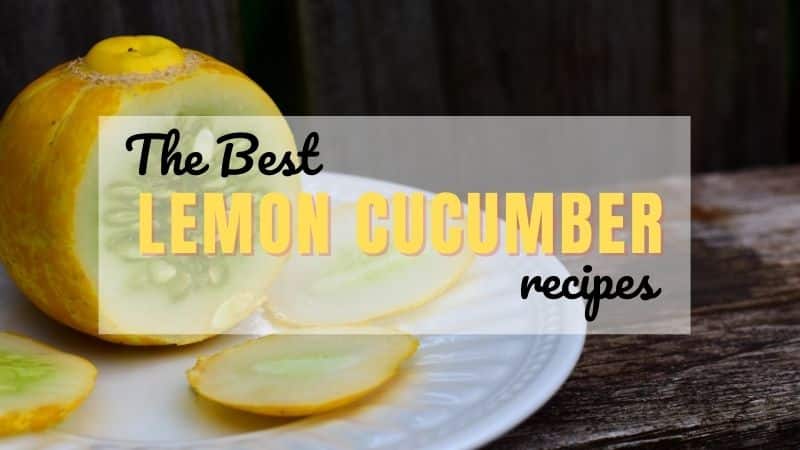 Despite their name, lemon cucumbers don't taste "lemony". They get their name from their size and appearance.

Their skin is thicker but their flavor is noticeably milder than that of typical cucumbers, and they have more seeds. They are rich in vitamins but most people have not heard of this fruit.

What Exactly are Lemon Cucumbers?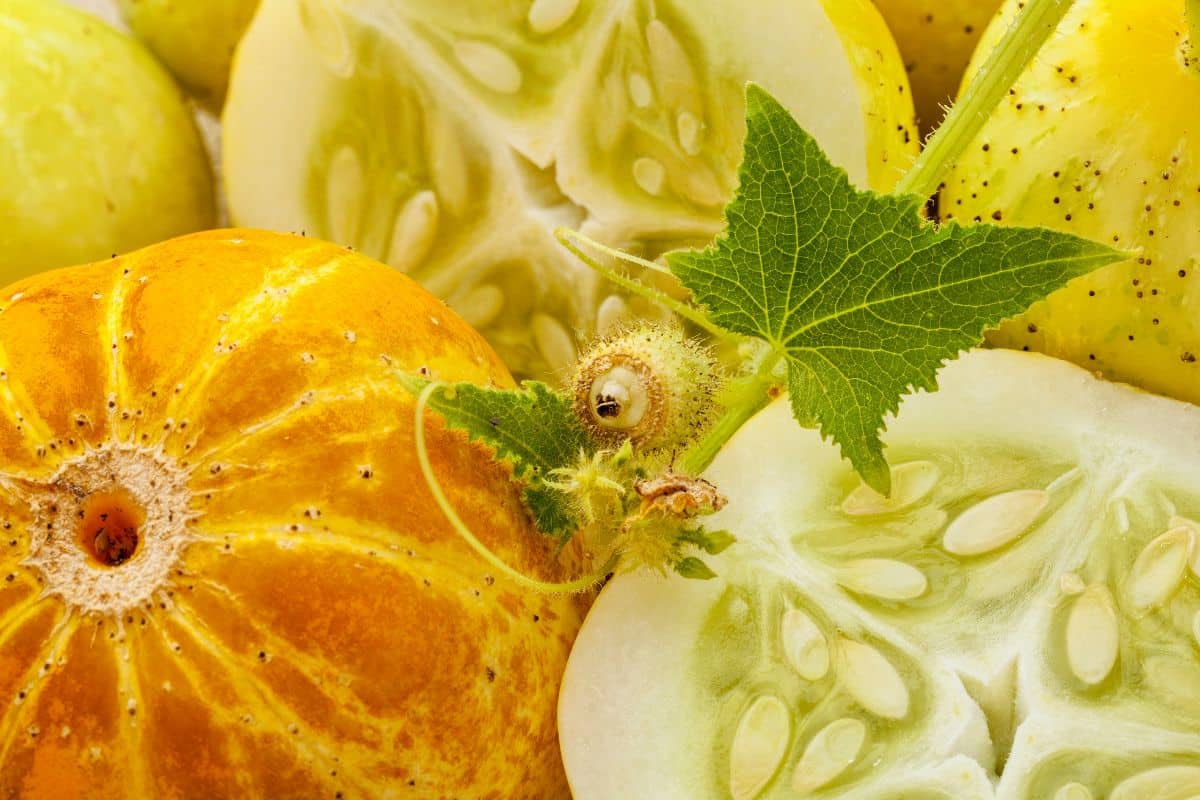 Lemon cucumbers come from the cucumber family and are a fruit that resembles a lemon but has a flavor profile that is more like a cucumber.
Lemon cucumbers are much smaller than regular cucumbers. They can grow to be about 4 inches. They are considered a summer fruit variety.
People use this fruit in more savory dishes like salads and sandwiches.
Try some of these best lemon cucumber recipes to open up a whole new category of dinners.
Best Lemon Cucumber Recipes
1. Lebanese Lemon Cucumber Salad
This refreshing Lebanese salad is the ideal side dish because it has lemon cucumbers, yogurt, mint, and red onion.
It has a great flavor that comes from the added sumac spice.
If you love the Middle-eastern flavor, they recommend adding a spoonful or two of chopped lemon cucumbers to the chili paste.
2. Lemon Cucumber with Pesto Recipe
Lemon cucumbers are ideal for snacks because they are smaller than normal cucumbers.
You must try out this recipe for lemon cucumber and pesto for a tasty snack that tastes so nice.
Use a food processor to thoroughly combine all the ingredients for the pesto sauce, or follow the old-fashioned method and use a mortar and pestle.
The pesto sauce should be seasoned with salt, pepper, and chili flakes before drizzling it over the lemon cucumber slices.
You can save extra pesto sauce in the fridge for later use. You'll be able to enjoy the delicious lemon cucumbers at any moment this way!
3. Pickled Lemon Cucumber Slices
The next recipe for lemon cucumber is Easy Lemon Cucumber Pickles. If you have leftover lemon cucumbers or pickles, you can easily try this recipe at home.
You don't need to be a MasterChef to try this recipe even novices may pickle their first jar of lemon cucumbers with this recipe's ease!
You'll need some basil, lemon juice, black peppercorns, and champagne vinegar to add more flavor.
You'll make the pickling brine by mixing salt, pepper, boiling water, sugar, and vinegar in the jar with the spices and cucumbers.
Give it a few weeks to absorb the flavor for the greatest flavor, so you may have a nice salty and sour taste.
4. Easy Lemon Cucumber Salad
You must try the Easy Lemon Cucumber Salad recipe, which is made with of course lemon cucumber, almonds, red onion, and mint.
Thanks to the easy-to-find ingredients, you can recreate this lemon cucumber salad to serve as a side dish today.
This tasty, healthful Lemon Cucumber Salad will also make for a satisfying meal.
Final Words
Lemon cucumbers can add a unique spin to your traditional dishes.
Although they are less frequent than the ordinary cucumbers you see in supermarkets, these little, round, yellow cucumbers taste just as wonderful and may be used in various recipes.
These lemon cucumber recipes above are some of the best out there.
You should try these and decide for yourself which one of them fits your taste.
Print
4 Best Lemon Cucumber Recipes
Check out these great Lemon Cucumber Recipes that have been shared on Pinterest.
Author:
Prep Time:

5 minutes

Cook Time:

10 minutes

Total Time:

15 minutes

Yield:

1 serving

Category:

Recipe

Method:

Cooking

Cuisine:

Recipe
Instructions
Click on each link above to view the pin and recipe.
Obtain all the necessary ingredients to make the recipe.
Follow the steps to create your dish.
Enjoy your delicious meal =)
Nutrition
Serving Size:

1 serving

Calories:

240

Sugar:

3 g

Sodium:

300 mg

Fat:

17 g

Saturated Fat:

4 g

Unsaturated Fat:

0 g

Trans Fat:

0 g

Carbohydrates:

14 g

Fiber:

1 g

Protein:

7 g

Cholesterol:

35 mg
Keywords: Best Lemon Cucumber Recipes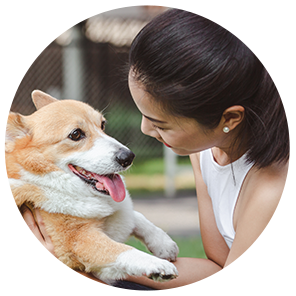 Hi, I'm Linda thanks for stopping by! We're so happy you're here. If you're a foodie and love to cook from home - you're in the right place..
LEARN MORE
Join the mailing list and receive our free newsletter!
Recipe Marker provides you with the best information about home cooking tips, recipes, ingredient substitutes and more. Check out our blog to see the latest articles.