9 Best Mexican Hot Sauce Brands (Ranked in 2023)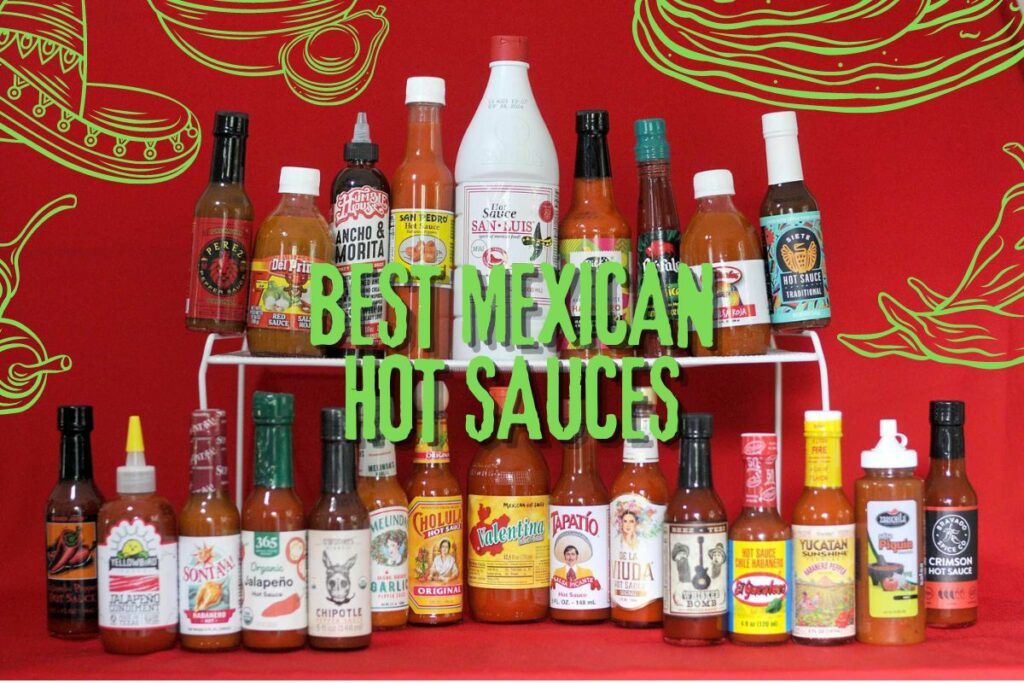 Are you a fan of spicy food? Do you love the bold and zesty flavors of Mexican cuisine? Well, then you'll definitely want to read on! In this blog post, we'll explore the world of Mexican hot sauces and share with you some of the best options out there.
From tangy to fiery, we've got it all covered. So get ready to add heat and flavor to your meals with these top-rated Mexican hot sauces!
Best Mexican Hot Sauce Brands
When it comes to Mexican cuisine, hot sauce is a staple condiment that can't be ignored. Whether you prefer a milder heat or a tongue-scorching kick, the best Mexican hot sauces offer a world of flavor and can enhance any dish with their unique blend of spices and ingredients.
1. Tajin Regular Snack Sauce
By now, you might already be familiar with Tajin, but only in its seasoning form. If you love this particular seasoning, you'll be glad to know that it also comes in a hot sauce version. Made with chili peppers, sea salt, and lime, this boasts a medley of flavors in your mouth.
Sure, there is heat permeating and you can see this from the intense red hue of the chili peppers.
However, the lime gives this Mexican hot sauce some tang and brightness, something which helps refresh the palate. The kick of sea salt balances everything out and gives this sauce some savory notes.
Whether you're eating fresh fruit or even drinking a spicy margarita, this Tajin Regular Snack Sauce is perhaps the best partner you'll have.
2. Tapatio
While Tapatio technically hails from the United States, particularly in Southern California, we still think this deserves a spot. After all, this is not only used in the same family recipe from Mexico but because this is a hot sauce favorite in the country as well, making them one of the leading brands. The sauce has actually been unchanged since 1971.
Unlike other Mexican hot sauces on the market, Tapatio remains a favorite of many people since it doesn't have that vinegary or acidic taste to it. In fact, it is quite savory and this may be due to its use of garlic, spices, and red peppers.
Although its redness may be intimidating, it isn't hot or spicy at all. Sure, there's some heat, but it can also be quite mild, especially for those who are looking for the hottest of hot sauces. This is perfect for beginners who are just foraying into the world of hot sauce.
3. Cholula Original Hot Sauce
Named after a city in Mexico, this hot sauce makes its home place proud with the bevy of spices used in this original creation. Cholula brings on the right blend of heat and tanginess to your palate. Its spice level errs on the milder side as well, making this great for those who want just the right heat while still enjoying their food.
The original variant from the brand maintains a nice level of heat with its use of piquin and arbol peppers. There's a complexity and depth to these peppers that are quite special and unlike anything you've tasted.
Paired with some salt and vinegar, as well as some spices, this Mexican hot sauce is savory and bright as well. The brand actually recommends you try this hot sauce on grilled corn, popcorn, and even on burgers.
4. Valentina Salsa Picante Mexican Hot Sauce
Valentina is hailed as one of the most popular Mexican hot sauces and it has become a mainstay in various restaurants in and out of the country. This brand makes use of puya chilies to amp up its spice level and it has two different labels under it.
The yellow one has a milder amount of spice, while the black label from Valentina packs in a much higher amount of heat.
There's a noticeable level of thickness to the Valentina hot sauce and this gives a richer and more indulgent mouthfeel. As with other types of Mexican hot sauces, there's some vinegar here so you can taste some tartness and acidity. This is complemented by a certain sweetness, rounding up all the flavors nicely.
5. El Yucateco Chile Habanero
El Yucateco Chile Habanero Mexican hot sauce is noticeably different from other hot sauces on this list. Not only does this use green habanero peppers, thus turning the color of the sauce green, but this is also one of the spiciest on this list. As a matter of fact, a little goes a long way with this sauce.
Since this makes use of habanero peppers, the amount of heat is much more amplified by at least 70 times. Besides the heat, you can notice some tanginess in the El Yucateco Mexican hot sauce brand, tempering and complementing the heat of the habaneros.
If you're looking to use this, the color of this brand's hot sauce will blend in nicely with some of your guacamole, but you can also use this for meats
6. Tabasco Hot Sauce
Tabasco Hot Sauce has been a household name in the hot sauce industry for over a century, and it's a must-try for all chili enthusiasts. This Louisiana-based sauce has a tangy flavor with a noticeable vinegar taste and a moderate heat level, making it reminiscent of traditional Mexican hot sauces.
While it is not necessarily of Mexican origin, it is still beloved by many Mexicans and a commonly available sauce in Mexican restaurants.
Tabasco sauce is also a versatile addition to dishes beyond Mexican cuisines, such as eggs and grilled meats. With its iconic bottle design, Tabasco continues to be a staple in hot sauce collections worldwide.
In comparison with the other classic Mexican hot sauces, Tabasco stands out as a unique and beloved sauce by many.
7. Salsa Huichol Hot Sauce
When it comes to the best Mexican hot sauces, Salsa Huichol definitely makes the list. Seasoned with the finest spices and hot peppers from the Nayar Mountains in Mexico, this sauce packs a flavor punch that complements any dish.
Its popularity isn't only limited to the table, as it has even been used as an ingredient in various dishes.
With its unique blend of spices and heat, it's no surprise that Salsa Huichol is often a go-to condiment for Mexican food lovers.
Whether it's used as a dip for tortilla chips, or as a topping for tacos and burritos, Salsa Huichol is sure to satisfy anyone's spicy cravings.
8. El Chilerito Chamoy
El Chilerito Chamoy hot sauce is a must-try for anyone who loves the sweet and spicy flavors of Mexican cuisine. This sauce is a perfect balance of sweetness, sourness, spiciness, and tanginess, making it a stand-out addition to any dish.
Whether you're planning to add it to your favorite Mexican recipe or just looking to spice up a snack, El Chilerito Chamoy is a sauce that won't disappoint.
El Chilerito Chamoy is ideal for those looking for something unique in their hot sauce journey. Once you try it, you're sure to keep a bottle stocked in your fridge for all your spicy cravings.
9. Búfalo Salsa Clásíca
Búfalo Salsa Clásíca is the quintessential Mexican hot sauce that can be found on almost every dining table in Mexico. Its authentic flavor has made it a household name and a staple condiment for every occasion.
Enriched with the mild sweetness of guajillo peppers and a hint of lime, it offers a balanced heat that is not too spicy, making it a perfect choice for those who want to add some flavor without overwhelming their taste buds.
This hot sauce is versatile and can be used as a dipping sauce, marinade, or simply poured over tacos, salads, or burgers. Whether you're looking to spice up your morning eggs or add a kick to your evening steak, Búfalo Salsa Clásíca is the perfect companion for any occasion.
Difference Between Mexican Hot Sauces and Other Hot Sauces
When it comes to hot sauces, Mexican hot sauces have a distinct taste and texture that sets them apart from other hot sauces. Mexican hot sauces are typically thicker and have less vinegar compared to other hot sauces.
They also use a variety of chili peppers, from the mild ancho to the fiery habanero, giving them a range of flavors and heat levels. Mexican hot sauces are often used to enhance the flavors of traditional Mexican dishes, such as tacos and enchiladas.
In contrast, other hot sauces tend to focus more on heat and less on flavor. While there are certainly other great hot sauces out there, Mexican hot sauces have a unique flavor profile that makes them a must-try for any hot sauce lover.
Overview of the History of Mexican Hot Sauces
Mexican hot sauce has a rich history dating back to the ancient Aztecs who used chili peppers in their cooking. With the arrival of the Spanish in the 16th century, new ingredients such as vinegar were introduced, leading to the creation of the first hot sauce. I
n the 19th century, Mexican hot sauce production began to flourish with the introduction of industrial processing and national distribution. Today, Mexican hot sauce is a staple of Mexican cuisine and has gained popularity in the United States and beyond.
One of the notable differences between Mexican hot sauce and other hot sauces is the use of less vinegar and a thicker consistency. This results in a more balanced flavor profile that complements a wider range of foods.
From popular brands like Cholula and Tapatio to lesser-known but equally delicious options like Búfalo Salsa Clásíca, there is a Mexican hot sauce for everyone to enjoy.
The Bottom Line
Mexcian hot sauces are definitely in a league of their own. With these choice options, you can certainly add more spice to your life and to your food in the best way possible.
Print
9 Best Mexican Hot Sauces
Check out this list of the best hot sauces to try!
Author:
Category:

Condiments
Instructions
Pick your favorite flavor
Click on the link to visit Pinterest
Buy items from your local store or online
Enjoy and share on social media!
Nutrition
Serving Size:

1tbsp

Calories:

3

Sugar:

0.4 g

Sodium:

3.8 mg

Fat:

0.1g

Carbohydrates:

0.6g

Fiber:

0.1 g

Protein:

0.1g

Cholesterol:

0 mg
Keywords: Best Mexican Hot Sauces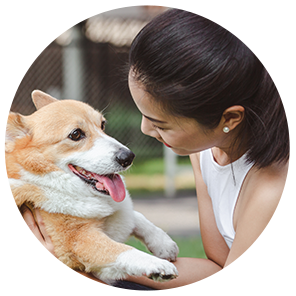 Hi, I'm Linda thanks for stopping by! We're so happy you're here. If you're a foodie and love to cook from home - you're in the right place..
LEARN MORE
Join the mailing list and receive our free newsletter!
Recipe Marker provides you with the best information about home cooking tips, recipes, ingredient substitutes and more. Check out our blog to see the latest articles.