4 Best Mid-Day Squares Flavors (Ranked 2023)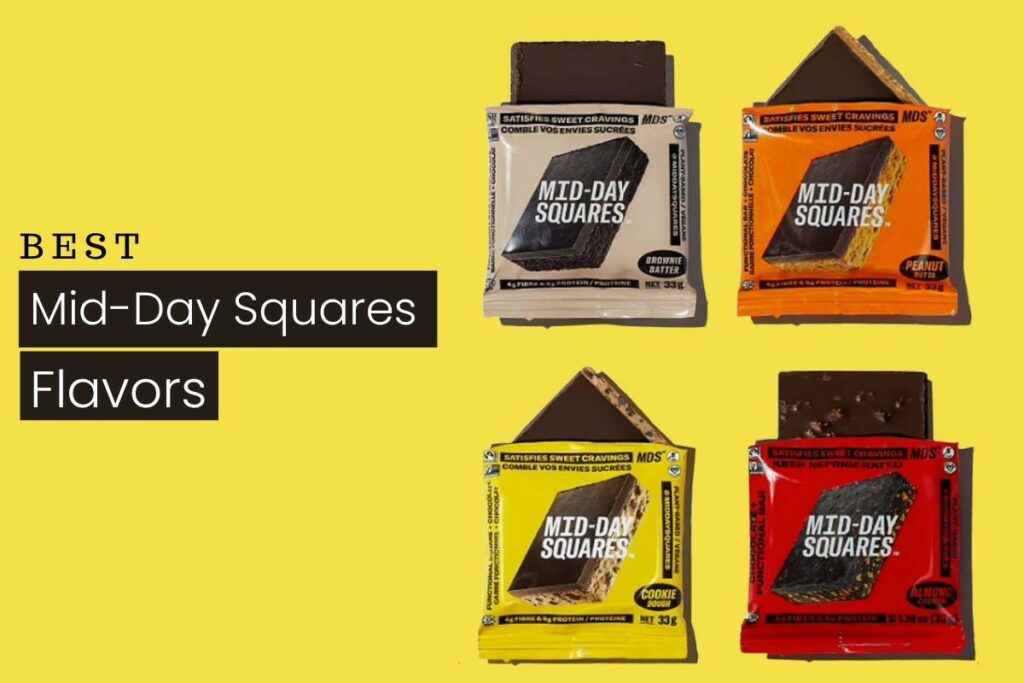 Are you trying to decide what Mid-Day Squares to try next? We share a list of the best Mid-Day Squares flavors below.
Imagine a protein bar and an indulgent chocolate bar in one go. This not only gives you a much-needed boost of energy thanks to the protein but also allows you to address that sweet tooth with the chocolate.
This is what Mid-Day Squares has to offer. Learn more about the best Mid-Day Squares.
What is Mid-Day Squares?
Mid-Day Squares is a unique functional square and chocolate that satisfies your sweet cravings.
Inspired by the benefits of a protein bar and the satisfaction of a chocolate bar, each square is certified Non-GMO, Fair Trade, Kosher, Vegan, gluten, soy, and dairy-free.
Mid-Day Squares does not use any artificial preservatives, so refrigeration is required.
The 'best by' date is printed on each package, and the products have a 120-day shelf life from the date of production when stored in the fridge.
The squares can last up to 5 days outside the fridge, making them perfect for taking to the gym, office, or when traveling.
Mid-Day Squares started in Nick and Lezlie's condo kitchen in Montreal, Quebec, Canada, and is now manufactured in their real-life chocolate factory.
The company is proud to produce its products in Montreal and welcomes visitors anytime.
Best Mid-Day Squares Flavors Ranked
1. Cookie Dough
Cookie Dough is one of the four Mid-Day Squares variants in circulation. It is one of the newer flavors and it seems to have earned its rightful place within the roster.
This particular flavor is nostalgic and brings you right back to your childhood when you get a spoonful of unbaked chocolate chip cookie dough. The cookie dough portion has a distinct vanilla flavor and tastes quite buttery.
More than this, it's also worth noting that there are deeper and more complex notes making themselves known, such as caramel and maple notes and sweetness, perhaps the combination of butter and sugar. It is also filled with tons of chocolate chips, ensuring you get some with every bite.
Finished with a healthy serving of dark chocolate on top, this flavor rounds all of the flavors off and even elevates the humble cookie dough to something more luscious.
Think of it this way: cookie dough with an even layer of dark chocolate, what more could you ask for?
2. Brownie Batter
If brownies are more your thing than chocolate chip cookie dough, the Brownie Batter flavor from Mid-Day Squares might just be up your alley.
After all, this brownie batter feels more indulgent and luxurious, especially as the mouthfeel tends to become fudgier than ever.
Similar to the cookie dough variant, the brownie batter option takes a walk down memory lane. Luscious and silky, this transforms you back to your childhood days as well.
Biting into this brownie batter flavor feels like sinking your teeth into a silky piece of fudge. It's rich and milky and creamy all at the same time.
In addition to this, the brownie batter flavor is also quite sweet and has deep chocolatey notes thanks to Mid-Day Squares' use of dark chocolate.
Since you're going to keep this refrigerated, the brownie batter square takes on a much firmer texture, akin to that of a real brownie.
You might just favor this in favor of the real thing, especially when this is made of healthy ingredients such as pea protein, Jerusalem artichoke powder, and more.
3. Peanut Butta
Reese's Peanut Butter Cups are one of the most popular candy bars of all time and it seems that Mid-Day Squares has paid homage to the chocolate creation with their own take on this: the Peanut Butta offering.
Similar to the peanut butter cups, Mid-Day Squares' Peanut Butta has a peanut butter base and it is finished with a chocolate layer on top. Although this variant isn't enclosed in chocolate, this is no less indulgent by any means.
The protein bar layer takes on a rich taste with a strong nutty taste from the peanut butter.
Instead of being one note, the peanut butter layer also gives a play of flavors, from being sweet and salty at the same time, but there are also hints of earthiness to it.
The dark chocolate topping cuts through the richness of the protein bar itself, making it less sweet than you would imagine.
4. Almond Crunch
Last but certainly not least from Mid-Day Squares is its Almond Crunch flavor. This is perhaps one of the more complex and interesting flavors from the brand and rightly so.
What makes the Almond Crunch flavor different from Mid-Day Squares' other offerings is that the chocolate topping has a crunch in its layer, staying true to its name.
It adds a layer of crackle and gives the whole functional bar a more interesting mouthfeel thanks to its texture.
The protein base, on the other hand, also has mix-ins, with different kinds of nuts such as almonds, hence the name. Despite the presence of nuts, the texture of the bar is still quite fudgy and chewy.
Since dark chocolate is used, the whole bar isn't overly sweet. If anything, there's a balance to it that leaves you wanting more.
The Bottom Line
Although Mid-Day Squares only offers four flavors, these are undoubtedly some of the best protein bars in the field. By adding chocolate on top, it gives its functional chocolate bars the best of both worlds and makes it a bit more indulgent without the guilt.
If you're looking to try the brand's offerings, make sure to check out the best Mid-Day Squares flavors we've shared right here. Whether you're having this for breakfast on the go, as a midday snack, or simply as a dessert, there's no shortage of what you can do with this bar in your hand.
Print
4 Best Mid Day Square Flavors
Check out this list of the best Mid Day Square flavors to try!
Instructions
Pick your favorite flavor
Click on the link to visit Pinterest
Buy items from your local store or online
Enjoy and share on social media!
Nutrition
Serving Size:

33 g

Calories:

170

Sugar:

4 g

Sodium:

60 mg

Fat:

13 g

Saturated Fat:

6 g

Carbohydrates:

6 g

Fiber:

0 g

Protein:

6 g

Cholesterol:

0 mg
Keywords: Best Mid Day Square Flavors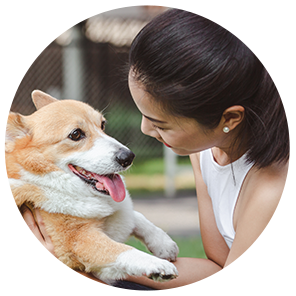 Hi, I'm Linda thanks for stopping by! We're so happy you're here. If you're a foodie and love to cook from home - you're in the right place..
LEARN MORE
Join the mailing list and receive our free newsletter!
Recipe Marker provides you with the best information about home cooking tips, recipes, ingredient substitutes and more. Check out our blog to see the latest articles.