5 Best Powerade Flavors Ranked (2023)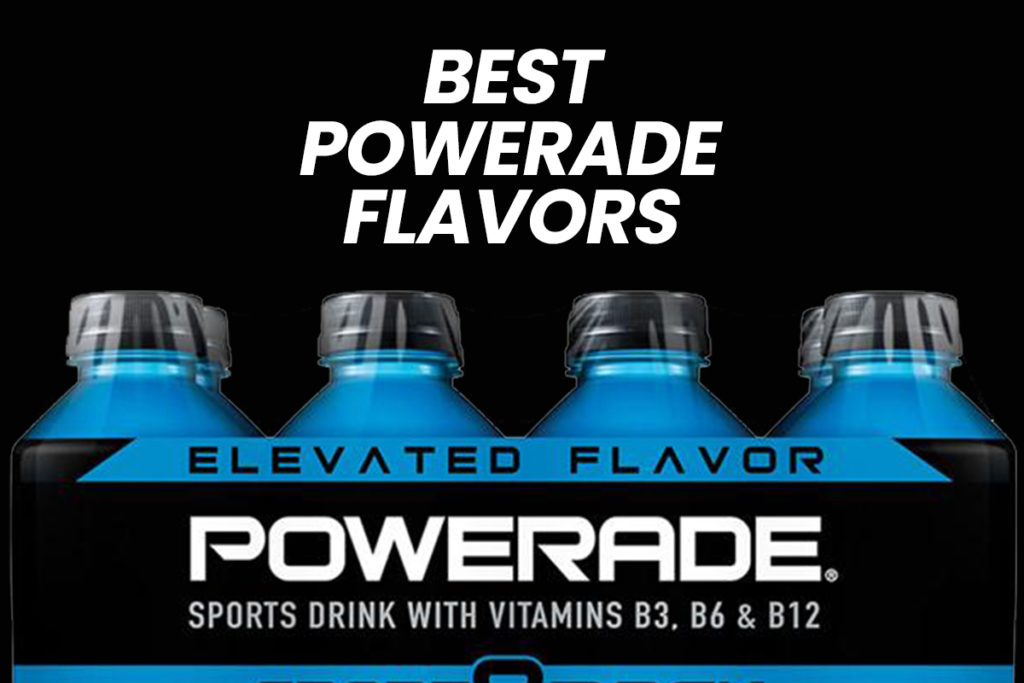 Rehydrating the body after rigorous physical activity is what sports drinks are designed to do. However, Powerade comes in a variety of flavors, making it tough to decide which one to try next. In this article, we'll help you decide by listing the best Powerade flavors.
In 1988, the Coca-Cola company launched Powerade as a sports drink. They launched the Powerade brand as a direct competitor to Pepsi's Gatorade.
Coca-Cola's marketing made the brand an instant hit, and it became the official sports drink of the Olympics the same year.
Olympic teams, NASCAR, the PGA Tour, and many other sporting organizations have endorsed Powerade as their official sports drink. LeBron James and John Cena are among the athletes that have endorsed Powerade.
Powerade contains water, salt, high fructose corn syrup, phenylalanine, and other nutrients.
Best Powerade Flavors Ranked
1. Zero Sugar White Cherry
Powerade Zero Sugar's finest taste doesn't stand out aesthetically from the rest of the pack. As the label is white, it's easy to overlook this sports drink.
While Powerade Zero Sugar White Cherry may be a little pricey, it's worth every penny. And because the sugar-free version tastes better and has no calories compared to its regular counterpart, it's not worth switching.
You can't go wrong with Powerade Zero Sugar White Cherry's cherry taste. It's a little bit sweet and a little bit sour, so no matter how much you drink, nothing about it is too overbearing.
It's also light enough to be enjoyable, yet robust enough to not get lost in the shuffle. This is the pinnacle of sugar-free sports beverages.
2. Watermelon Strawberry Wave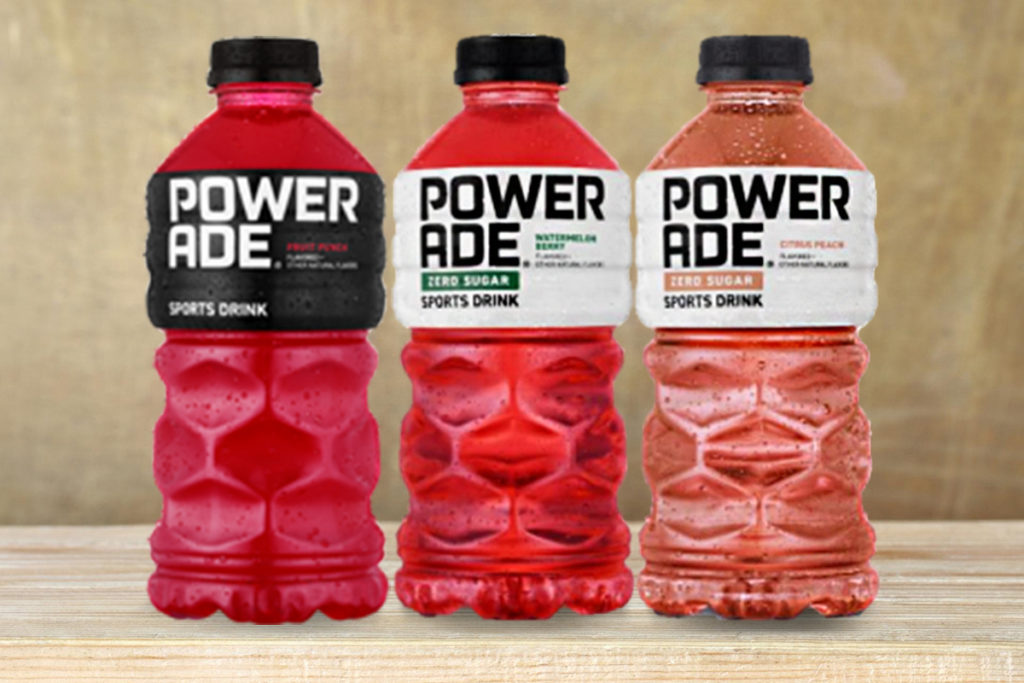 You'll feel as if a giant, cold, delicious wave of thirst-quenching sweetness has lovingly slapped you as soon as you start drinking Powerade Watermelon Strawberry Wave.
Rejuvenate yourself in only a few gulps, and you'll be back at the gym in no time. The strawberry is the first flavor to touch your palate. Sweet and delicious, yet not so sweet as to be overbearing.
Then, a gigantic wave of watermelon appears. The nicest aspect of the watermelon flavor is that it tastes like the real thing. It's as though you're sipping watermelon juice straight from the fridge.
In the end, you're left with a mild, minty aftertaste that beckons you back for another sip.
3. Kiwi Pineapple
Powerade Kiwi Pineapple has a pleasant, tropical scent that will immediately pique your interest. The flavor profile of Kiwi Pineapple is astonishingly complex when you taste it.
It is sweet and tropical, but also with plenty of tart and sour flavors to keep you interested.
The kiwi is the first flavor you'll encounter. The second flavor is a pineapple aftertaste, and it's also a hit.
Additionally, the pineapple taste adds a little acidity to keep you on your toes and demand another drink. This is a sweet and sour-combination that will have you coming back for more.
4. Mountain Berry Blast
When it comes to sports drinks, Powerade Mountain Berry Blast is exactly what you'd expect. You may try other Powerade flavors, but you'll come back to this one when you realize that only the greatest will do and you've had enough of the others.
Exactly as the name implies, Powerade Mountain Berry Blast tastes like an explosion of ripe berries.
Blueberry is the most obvious taste, which will leave you feeling revitalized and ready to take on the world's challenges. You'll think you've just tasted a piece of heaven since the aftertaste is so pure and silky.
Take a sip of this Powerade flavor when you're in the mood to be amazed.
5. Citrus Passionfruit
With the perfect balance of sweetness and acidity, Powerade Citrus Passionfruit will keep you hooked until the last drop.
This sports drink's star ingredient, ripe passion fruit, is tart with a touch of sweetness. It tastes like orange, grapefruit, and lemon juice, even though the label doesn't say it includes any of them.
It contains sweetener, but the amount is low enough to merely lend a little of vivacity to the festivity.
Don't let this Powerade flavor scare you away if you've never had passion fruit juice before.
Even those who are averse to tasting new flavors will enjoy this one because it is well-rounded.
Conclusion
Powerade is a sports drink that replenishes electrolytes lost via sweating. Professional and amateur athletes, fitness junkies, and those who take part in intense workouts appreciate the drink's ability to rehydrate them.
We hope the list of the best Powerade flavors above can help you choose what flavor to try next.
Print
5 Best Powerade Flavors
Check out this list of the best Powerade flavors to try!
Instructions
Pick your favorite flavor
Click on the link to visit Pinterest
Buy items from your local store or online
Enjoy and share on social media!
Keywords: Best Powerade Flavors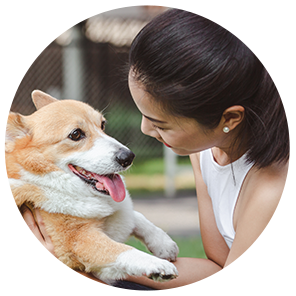 Hi, I'm Linda thanks for stopping by! We're so happy you're here. If you're a foodie and love to cook from home - you're in the right place..
LEARN MORE
Join the mailing list and receive our free newsletter!
Recipe Marker provides you with the best information about home cooking tips, recipes, ingredient substitutes and more. Check out our blog to see the latest articles.