6 Best Pringles Flavors Ranked (2023)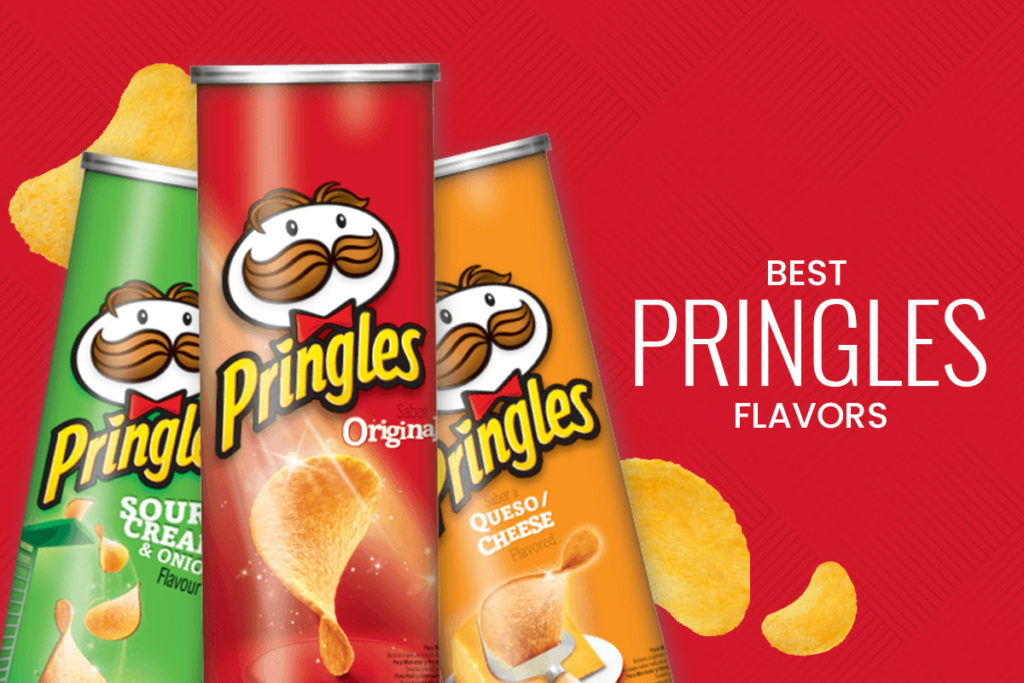 Are you curious about what is the best Pringles flavor to try? Stick around as we share the most popular Pringles flavors ranked by taste.
When it comes to the world of chips, Pringles holds a very special place in many people's hearts.
Besides the convenience and nostalgia that the packaging brings, you can't deny that a can of Pringles brings satisfaction with every bite.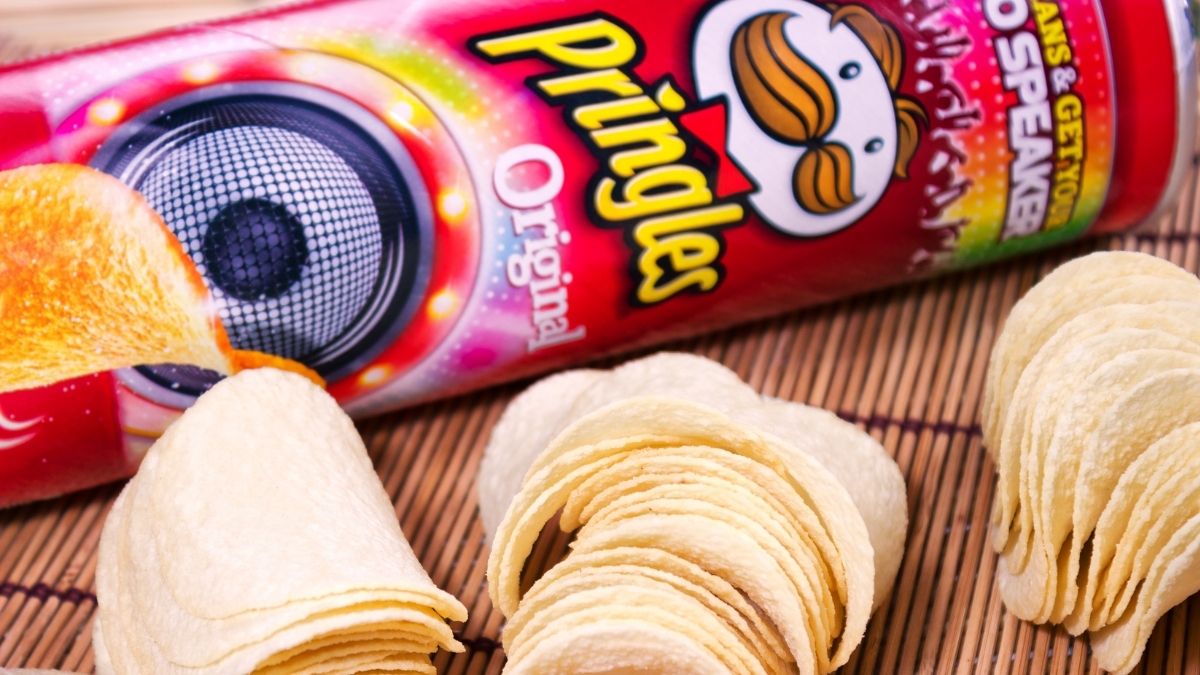 Apart from the light and addictive crunch of Pringles, one thing that draws consumers to this brand is that they have an extensive range of flavors.
And many of those flavors have wormed their way into our hearts and stomachs.
What Are Pringles?
Pringles is a brand of stackable potato crisps. Unlike the potato chips we know, Pringles are actually made from dehydrated potato dough, formed into a saddle-shaped chip, and fried to a crisp.
The beauty of opening a tube of Pringles is that you can find them ingeniously and cleanly stacked on top of one another.
Plus, this design also ensures that the chips stay safe inside. And they are fun to eat!
They've been in the game since 1968 and are now sold all over the world.
Best Pringles Flavors
As of writing, there are now 20 Pringles flavors and these are further divided into four key categories: Favorites, Scorchin', Wavy, and the Lighter Side. We're here to give you some of the best flavors that Pringles offers.
1. Original
There's a reason this is a classic, and that's because one taste of these will ignite your love for the brand.
Original Pringles pack in the potato flavor that is further enhanced with a generous seasoning of salt hitting all the right spots.
Crisp and salty, these are undoubtedly timeless and will not let you down.
Since these are just salted chips, you can pair them with just about anything—from salsa to cheese dips—although they do perfectly well on their own.
2. Cheddar Cheese
The cheddar cheese flavor from Pringles has more umami and depth than the original, especially with its use of cheddar, or what the brand calls "the king of cheeses."
There's a generous dusting of bright-colored orange cheddar that simply melts in your mouth and will leave you wanting more.
3. Parmesan & Roasted Garlic
If you want a more sophisticated and elevated flavor, look no further than the parmesan and roasted garlic combination from Pringles.
Cheese lovers will certainly delight knowing there's another flavor for the more sophisticated palate if you will.
One of the latest products released by Pringles in 2020, this particular variety has a strong taste of garlic.
While the garlic brings in some heat and adds some pungency into the mix, it also lends sweetness and nuttiness to the overall flavor profile.
The parmesan cheese, on the other hand, balances the whole thing with its buttery and cheesy profile.
4. Barbeque (BBQ)
One of the best Pringles flavors you can get your hands on is the BBQ flavor. Sweet, savory, and smoky all in one bite, you'll find that the flavors play well with each other, creating an explosion in your mouth.
This BBQ flavor is the perfect reminder of hot summer days and grilling out under the sun.
Well, if you can't have a grilling party, this might just be the next best thing. It packs on a bit of heat, but nothing you can't handle.
Instead, this gives it depth, something you'll appreciate with the sweet and tangy notes competing with each other.
5. Pizza
Pizza-flavored Pringles have a strong tomato taste, which is why they lean towards tasting ketchup-flavored instead. Think of this flavor as pizza in its barest form, with no toppings added except for cheese.
While this may not exactly read as pizza flavor to some, this Pringles variety might actually surprise you, with some even saying they can't stop munching on these.
Apart from the tomato flavor peeking through, there's also cheddar cheese in the mix, making for a play on tangy, sweet, and salty.
6. Rotisserie Chicken
Another flavor to come onto the market in 2020 is rotisserie chicken. This is worth trying, especially if you want something savory or simply want to try what this is all about.
Upon opening a tube of these Pringles, an aroma of chicken and its bevy of herbs hits your nose, and rightly so.
This variant contains garlic powder, onion powder, paprika, and other spices, such as salt and pepper.
What's surprising is that these actually seem juicy in your mouth. They have depth thanks to the smokiness and saltiness and the roasted aspect really shines through.
Final Thoughts
Pringles has tons of flavor options. So, if you don't know where to start, this list can give you an idea of the best Pringles flavor to try out first.
Let us know which of these you love and you'll be trying out soon.
Print
6 Best Pringles Flavors
Check out this list of the best Pringles flavors to try!
Instructions
Pick your favorite flavor
Click on the link to visit Pinterest
Buy items from your local store or online
Enjoy and share on social media!
Keywords: Best Pringles Flavors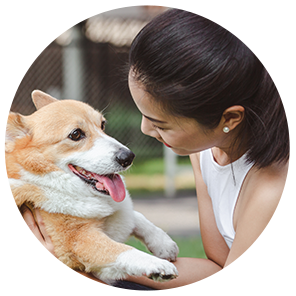 Hi, I'm Linda thanks for stopping by! We're so happy you're here. If you're a foodie and love to cook from home - you're in the right place..
LEARN MORE
Join the mailing list and receive our free newsletter!
Recipe Marker provides you with the best information about home cooking tips, recipes, ingredient substitutes and more. Check out our blog to see the latest articles.