7 Best Sides to Serve with Frittata (Updated 2023)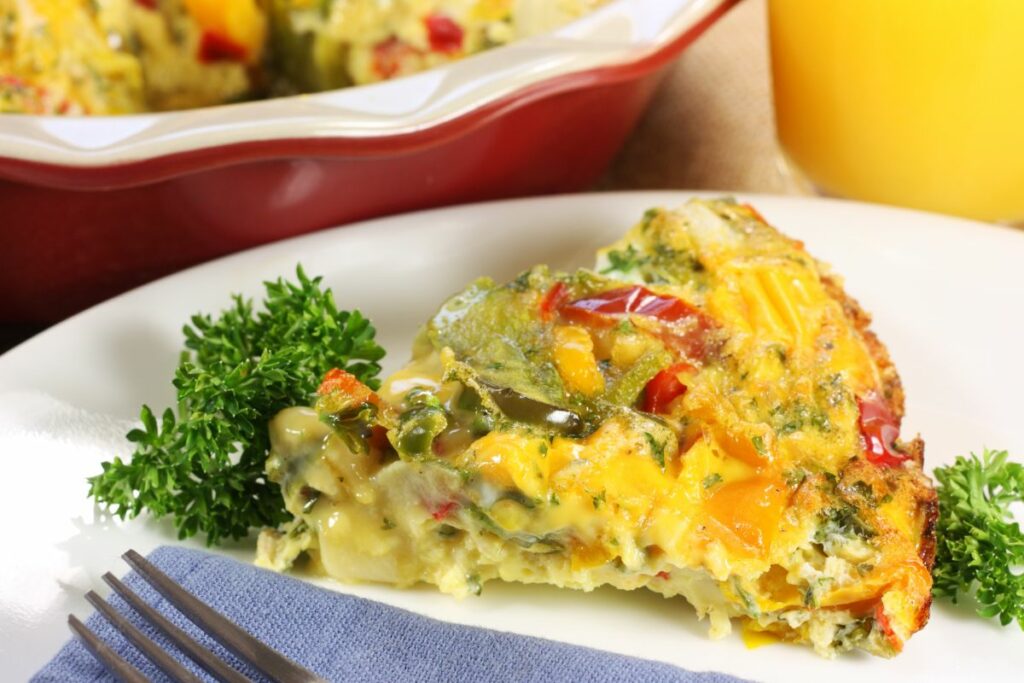 Are you trying to decide what to serve with Frittata? Stick around as we share a list of the best side dishes that go well with Frittata.
Frittata is an Italian egg dish that takes on a somewhat rich and indulgent consistency thanks to its custard-like nature.
Further enhanced with the addition of meats, cheeses, vegetables, and whatnot, this is a complete meal on its own.
Taken with other sides, however, the humble frittata is elevated into a dish that's more than just for breakfast.
What to Serve with Frittata
1. Simple Green Salad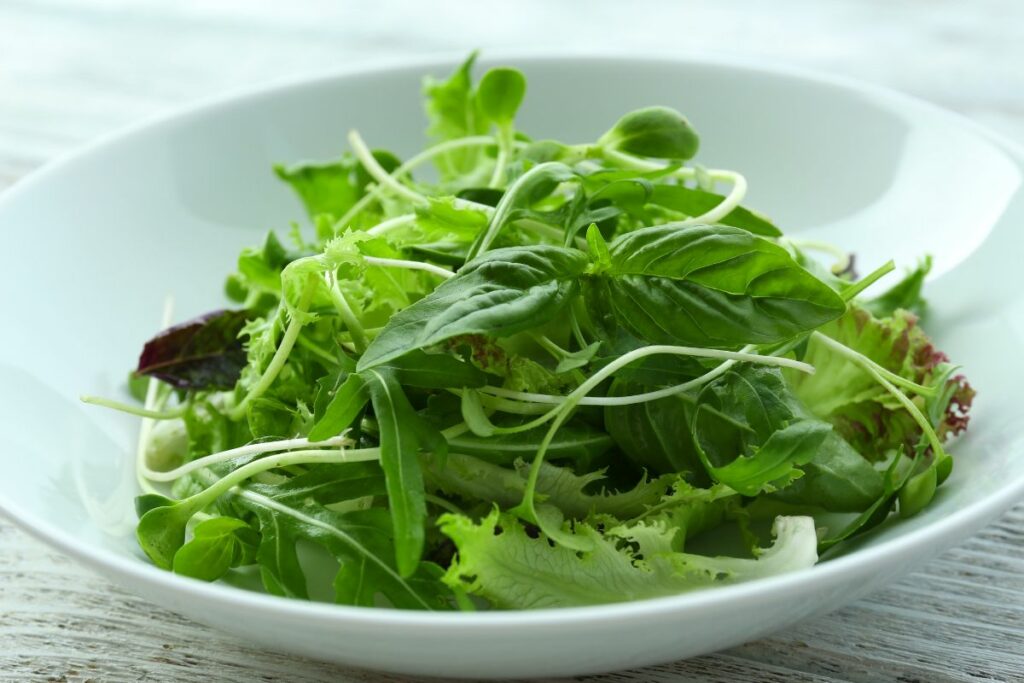 Make an equally no-frills side dish by whipping a simple tossed green salad in just a few minutes. This green salad is refreshing and you can put all the toppings and veggies that you want.
Some of the greens that can make this salad great include crunchy kale, spinach, lettuce, and even arugula and watercress.
These bring with them some earthiness that rounds out the salad.
Top your salad with tomatoes to add some brightness and acidity.
Meanwhile, thinly sliced onions will add some spiciness and pungency that gives a sharp taste to your salad, balancing out the richness and creaminess of the frittata.
2. Bruschetta
Another traditional Italian dish that pairs well with a frittata is no other than bruschetta.
Made of crusty bread that's sliced, toasted, and topped with tomatoes, garlic, and basil, as well as a sprinkling of salt and pepper, this appetizer is light and refreshing.
The strong flavor of garlic peeks through and gives it a savory taste.
Meanwhile, the olive oil lends silkiness to the bruschetta. This can be served hot or cold, but the medley of flavors makes it refreshing and bright nonetheless.
3. Stuffed Peppers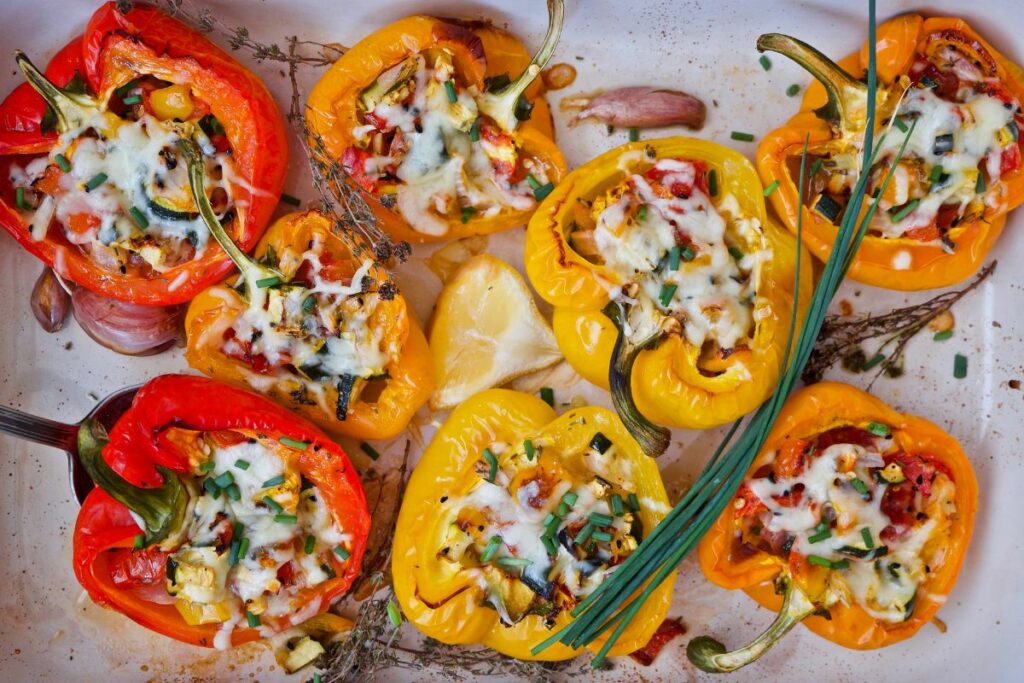 Make your frittata more filling by pairing this with stuffed bell peppers.
Bell peppers have an earthy and somewhat citrusy flavor depending on the type of color you choose.
These can also impart some sweetness when cooked, making a play of flavors.
The stuffing itself imparts deep and complex flavors, giving savory notes from the ground beef, tanginess from the tomato sauce, and creaminess and nuttiness from the sprinkling of cheese on top.
The fleshy texture of bell peppers will make for a filling dish alongside frittata.
If you want to make it even more filling and nutritious, you can add some rice in the filling or even some tortilla chips to make the texture interesting.
4. Stir-fried Kale with Garlic
Many people avoid kale because of its earthiness and its bitter aftertaste, especially when consumed raw.
With its excellent nutritional value, it's worth adding to your diet and pairing with the protein-rich and creamy frittata.
Kale balances out the creaminess of the frittata with its mild earthy taste.
Stir-fried garlic lends a savory taste to the kale, making it every bit as flavorful despite its simplicity.
If you want and can handle the heat, cooking this with some red pepper flakes will add some spiciness to the stir-fried kale.
Adding salami will give it some saltiness and some umami, removing the bitterness that usually comes with kale.
5. Hash Browns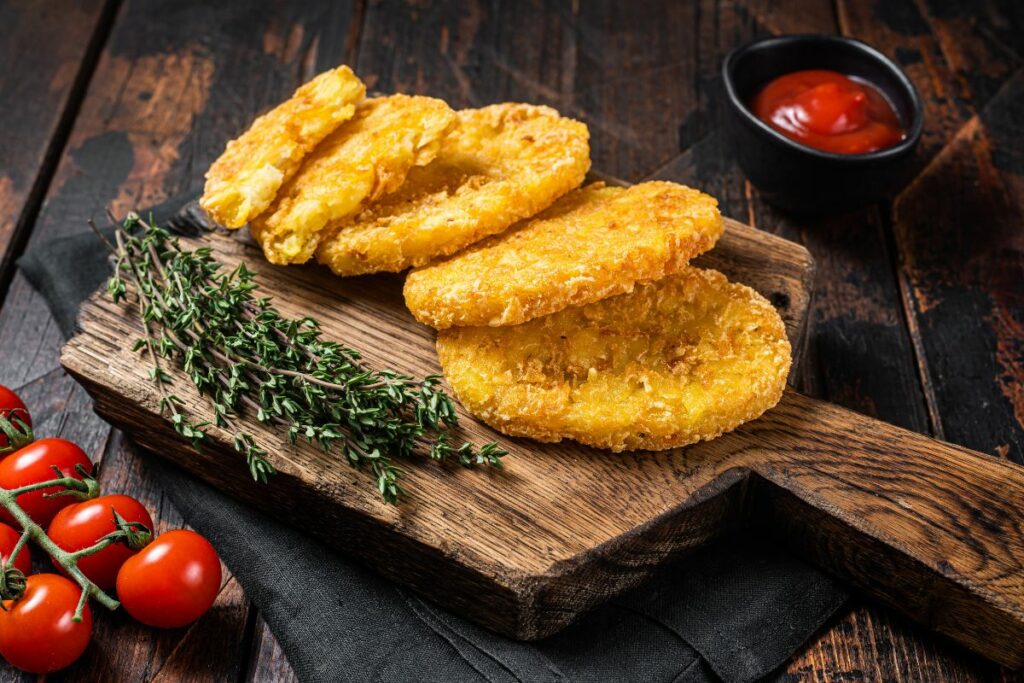 If you want to play with the breakfast theme, serving frittata with some perfectly crisp hash browns is the way to go.
Potatoes and eggs go well together and this combination is no different. The creamy eggs will complement the crisp and crunchy hash browns.
Hash browns are also a great source of carbohydrates, making them the ideal foil for the protein-rich dish that is a frittata.
Savory and crunchy, you'll want to have this over and over again. Finish this with a sauce or dip, such as ketchup or even sour cream, and you're good to go.
6. Asparagus with Hollandaise Sauce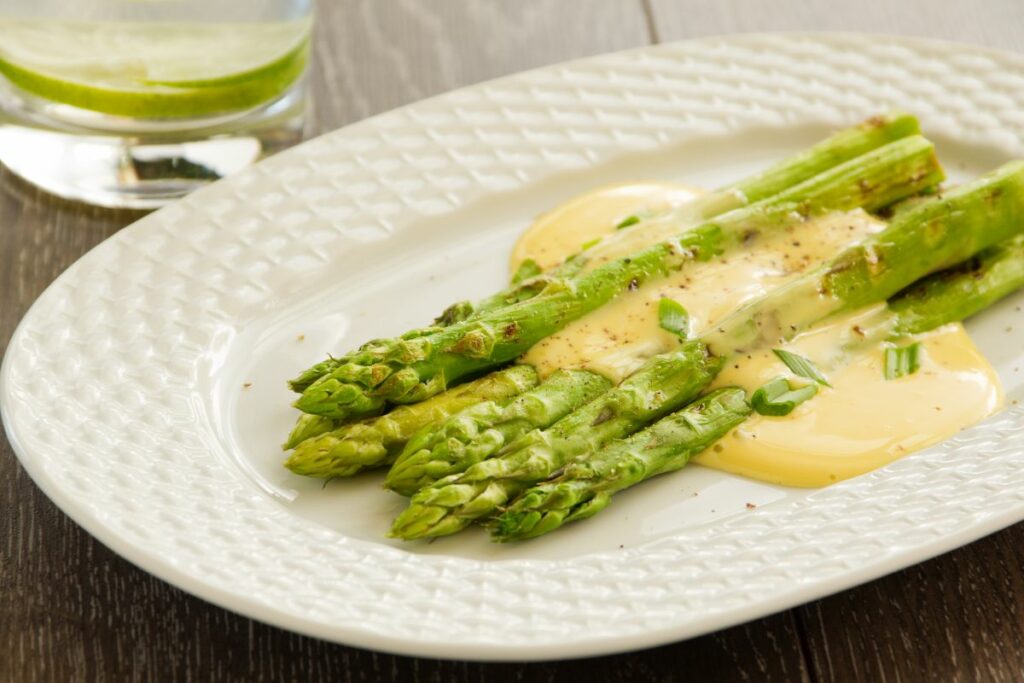 Grilled or steamed asparagus is a great choice if you are wondering what to serve with the frittata.
Asparagus is a typical ingredient that is included in a frittata, but you always eat this vegetable on the side.
Grilling these would add some char and depth thanks to their smokiness, all the while letting them stay crisp and retain their earthy flavors.
Finish this off by lacing this with a generous dollop of hollandaise sauce on top.
Also, an egg-based sauce gives a creamy and buttery texture that is punctuated with tangy notes, making for a balanced side dish.
7. Pasta Salad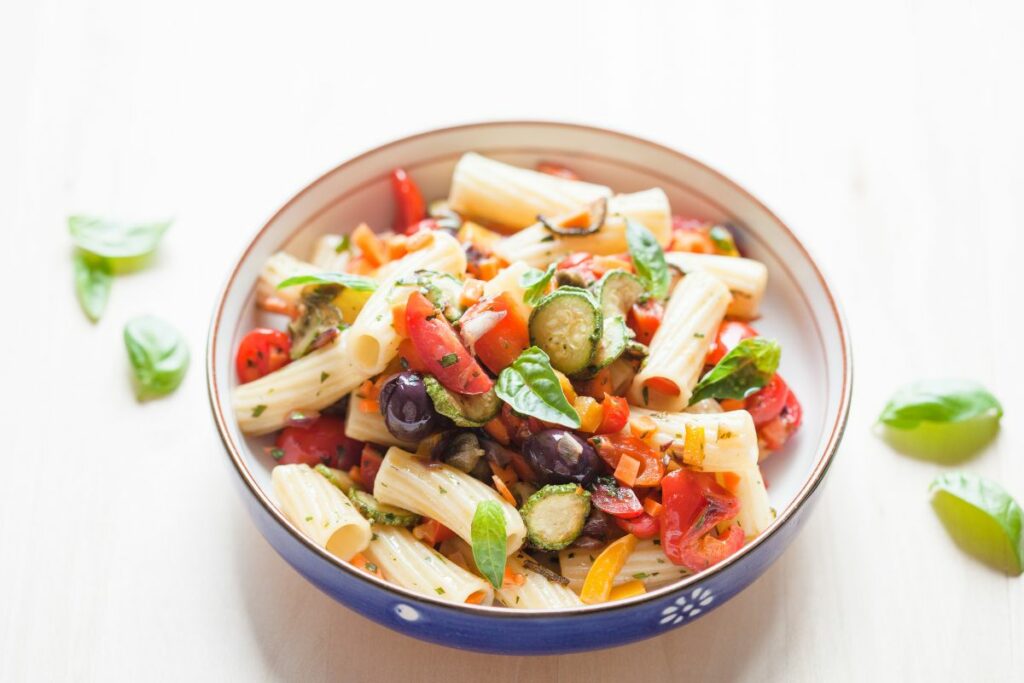 Pasta salad takes all shapes and sizes, making it one of the most versatile sides you can serve while still working great with the flavors given by frittata.
Since frittata is already creamy enough on its own, you can veer away from the traditional creamy pasta salad and instead, opt for a bright yet equally flavorful version that's tossed in an oil-based dressing.
For this pasta salad version, you can use olives to add tanginess, pickled onions to add some punch, and of course, some tomatoes for brightness and acidity.
For the meaty components, you can add some chopped pepperoni or salami, or even some roast chicken if you wish.
To still get some creaminess, you can toss in some small balls of mozzarella or even a grating of parmesan cheese.
The Bottom Line
Now that you know what to serve with frittata, you can make mealtimes even more fun and exciting.
With frittata being a versatile dish, you can finally have this not just for breakfast, but any time of the day with the right side to go with it.
Print
7 Best Sides for Frittata
Check out these great Side Dish Recipes for Frittata that have been shared on Pinterest.
Author:
Prep Time:

5 minutes

Cook Time:

10 minutes

Total Time:

15 minutes

Yield:

1 serving

Category:

Sides

Method:

Cooking

Cuisine:

Side Dish
Instructions
Click on each link above to view the pin and recipe.
Obtain all the necessary ingredients to make the recipe.
Follow the steps to create your side dish.
Enjoy your delicious meal =)
Nutrition
Serving Size:

1 serving

Calories:

259

Sugar:

0 g

Sodium:

647 mg

Fat:

10 g

Saturated Fat:

0 g

Unsaturated Fat:

0 g

Trans Fat:

0 g

Carbohydrates:

38 g

Fiber:

2 g

Protein:

7 g

Cholesterol:

10 mg
Keywords: Best Sides for Frittata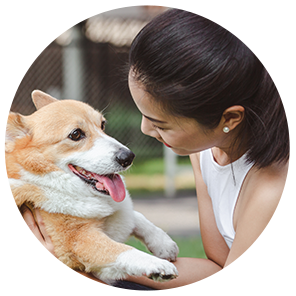 Hi, I'm Linda thanks for stopping by! We're so happy you're here. If you're a foodie and love to cook from home - you're in the right place..
LEARN MORE
Join the mailing list and receive our free newsletter!
Recipe Marker provides you with the best information about home cooking tips, recipes, ingredient substitutes and more. Check out our blog to see the latest articles.