10 Best Side Dishes for Breakfast (updated 2023)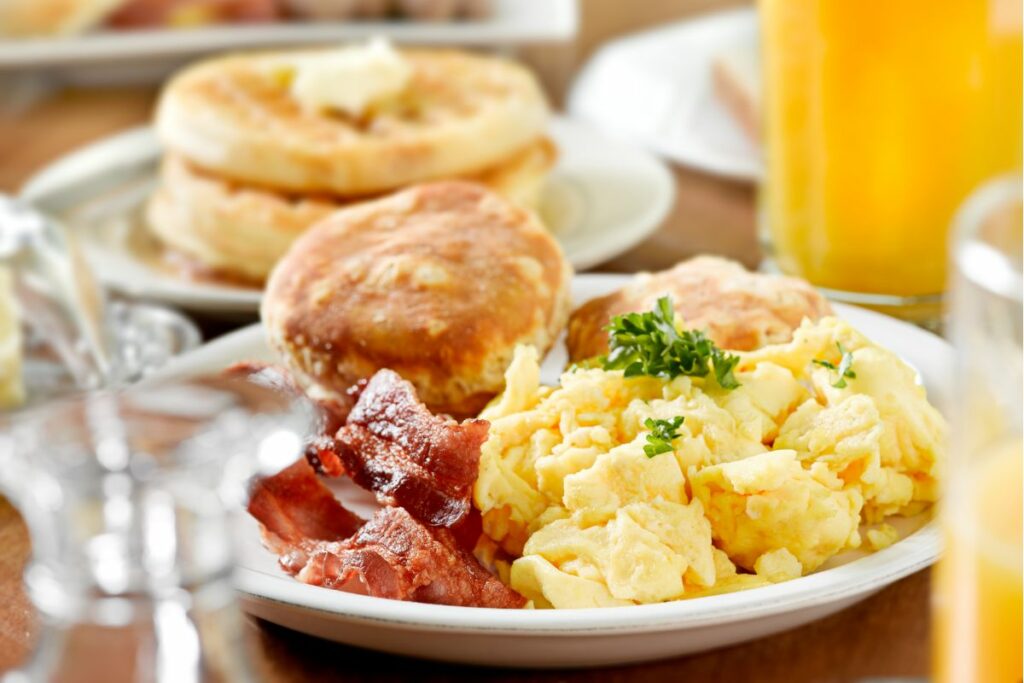 Are you wondering what goes well with breakfast? Stick around as we share a list of the most popular breakfast side dishes in this article.
Some people skip breakfast without realizing the importance of this meal. To start with your day, you need a ton of energy to carry out the tasks of the day, but if you skip your breakfast, then the body generates certain hormones to make up for the decreasing sugar levels, which has terrible consequences that include a sharp increase in blood pressure that results in headaches and migraines.
Now one thing is for sure, you won't miss your breakfast, but now you might be looking for the ideal breakfast which provides you with the energy your body needs.
We advise adding these incredible, best sides to your breakfast if you want to get your day off to a great start. They're delicious and filling, and you'll actually look forward to getting up early after eating them!
Best Side Dishes for Breakfast
1. Fried Apples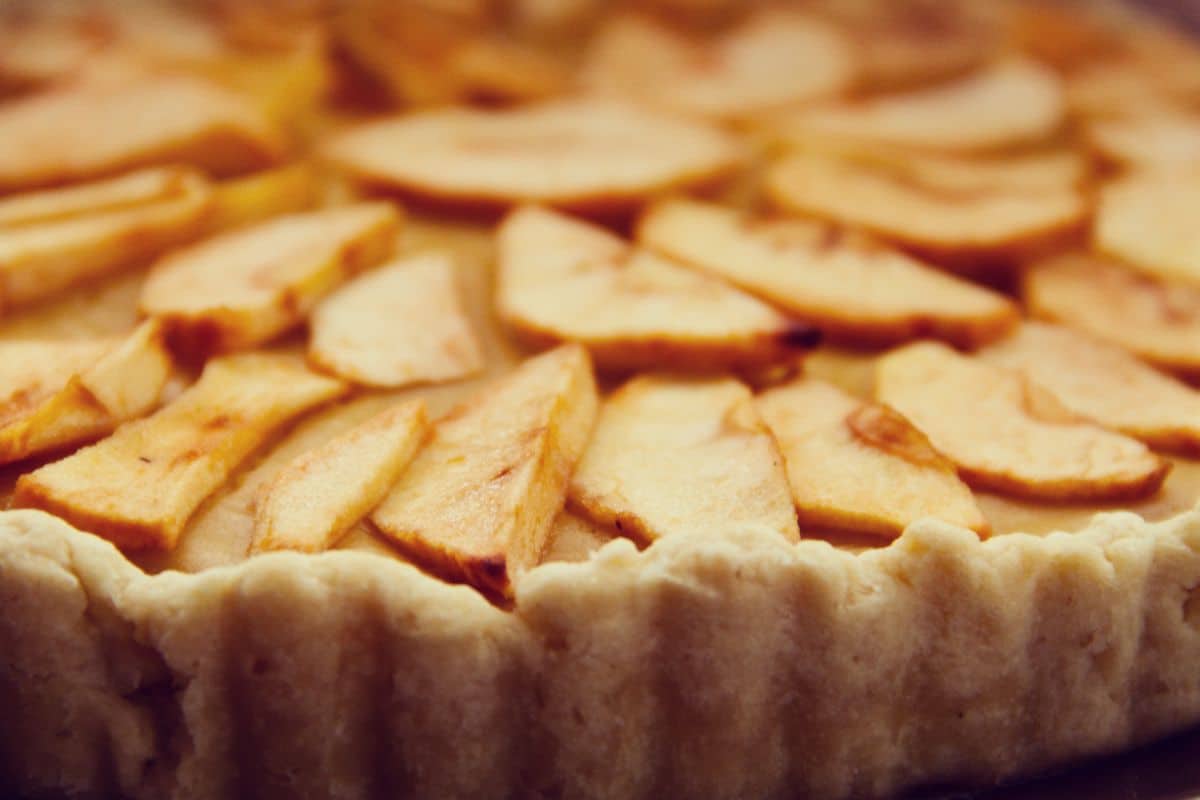 Have you ever had fried apples with your breakfast? In the South, fried apples are a staple food. They are what we refer to as "happiness in a bowl." They are delicious and mildly salty with a sweet undertone.
They are also quite versatile. You can't go wrong whether you use them as a crepe filling or apple pie, or how about eating them with a scoop of vanilla ice cream for breakfast?
They are also very simple to make. All you need is some brown sugar, cinnamon, apples, and some butter in a pan, and within 15mins you will be done preparing this extremely delicious delicacy.
2. Croissants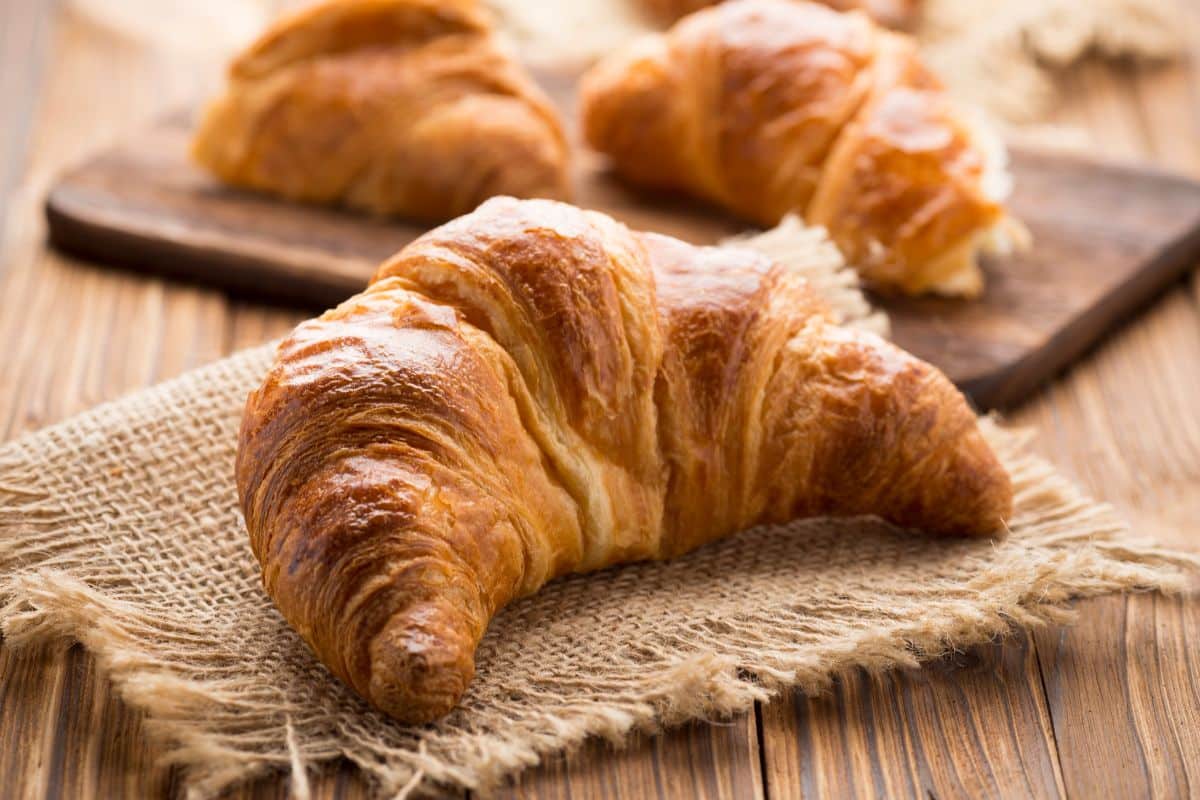 A croissant makes for a great side dish for any breakfast meal.
These French pastries, which have a crescent form, are buttery, flaky, and rich. Although your favorite bakery is always a good option if you're up for a challenge, why not try making your own croissants?
For inexperienced bakers, croissant recipes are typically a nightmare.
There's no need to worry about how you can make them for yourself as there are now video tutorials on the internet to make these delicacies.
It's much simpler than most, but the result still tastes divine.
3. Cinnamon Rolls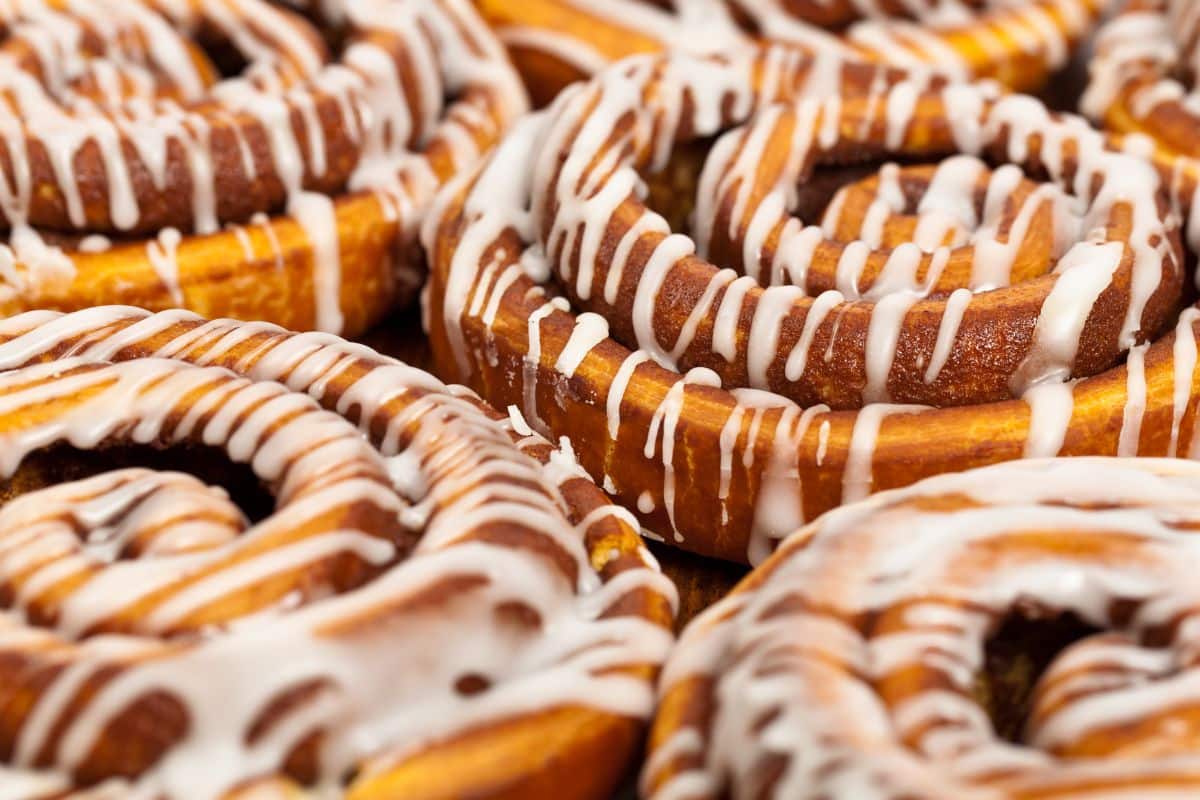 Some of us have a sweet tooth, so a dessert side dish for breakfast is a must.
This craving will be sated by these cinnamon rolls, fluffy and soft bread with cinnamon, powdered sugar, and a honey glaze.
A terrific way to start the day is with the help of these cinnamon rolls.
Furthermore, the procedure of making this delicacy is very simple, and you can be done making them in just an hour.
4. Scones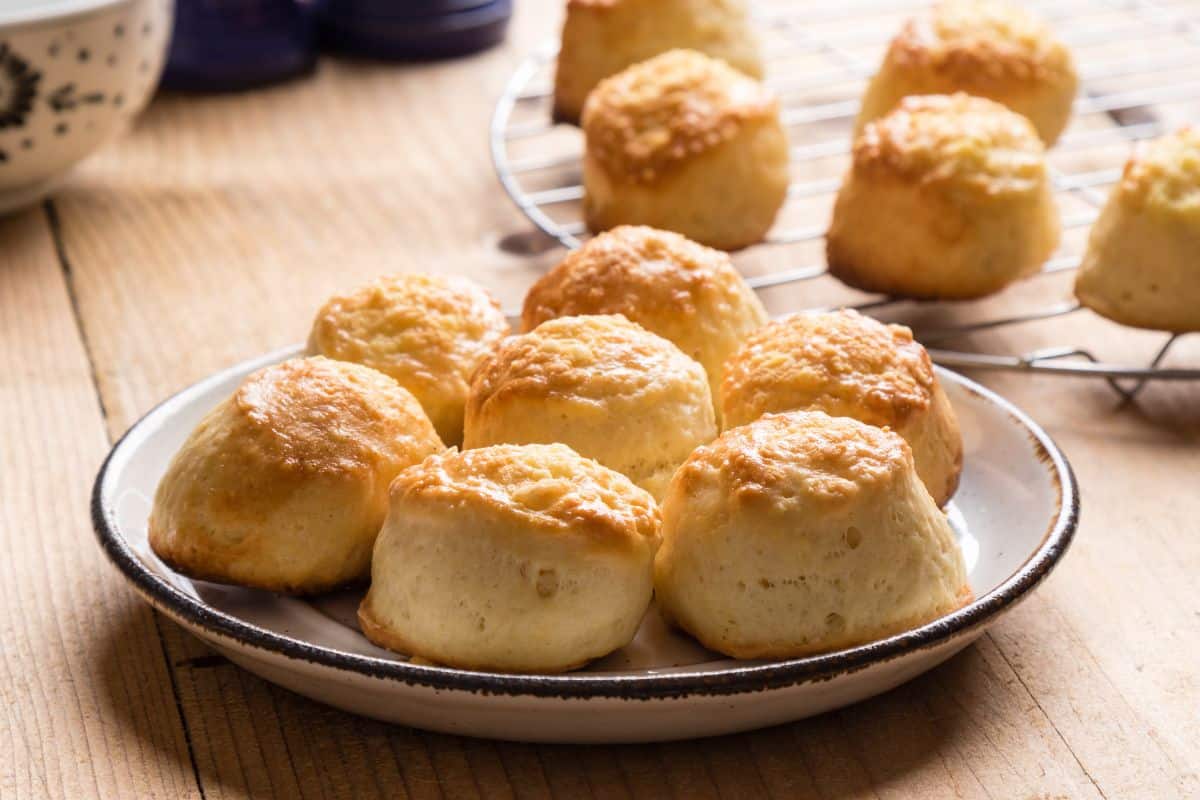 If you haven't tried these handmade scones yet, you're in for a treat. These scones are to die for: they're soft, buttery, and flaky.
Whether you serve them with a salty or sweet topping, you can't go wrong.
If you've never baked scones before, the process is straightforward; moreover, you can get tons of advice from google to help you master your first batch of scones!
5. Hash Browns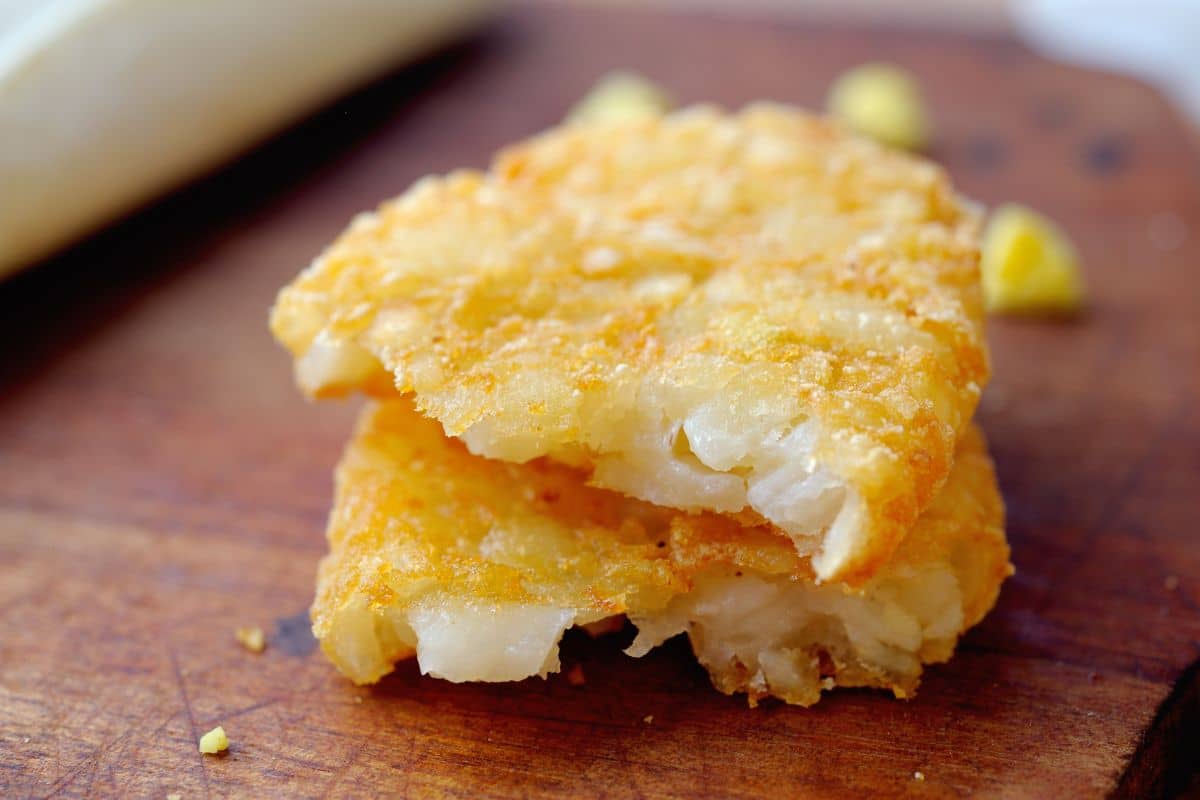 It is impossible to discuss breakfast foods without including potatoes. They are the ideal breakfast food and bring a starchy, flavorful addition to the breakfast dishes and hash browns are the proof of it.
This scrumptious side dish goes well with cheese, and a bit of seasoning of salt and pepper.
Hash browns can be dipped in ketchup and are often served with breakfast sandwiches or eggs.
6. Sticky Buns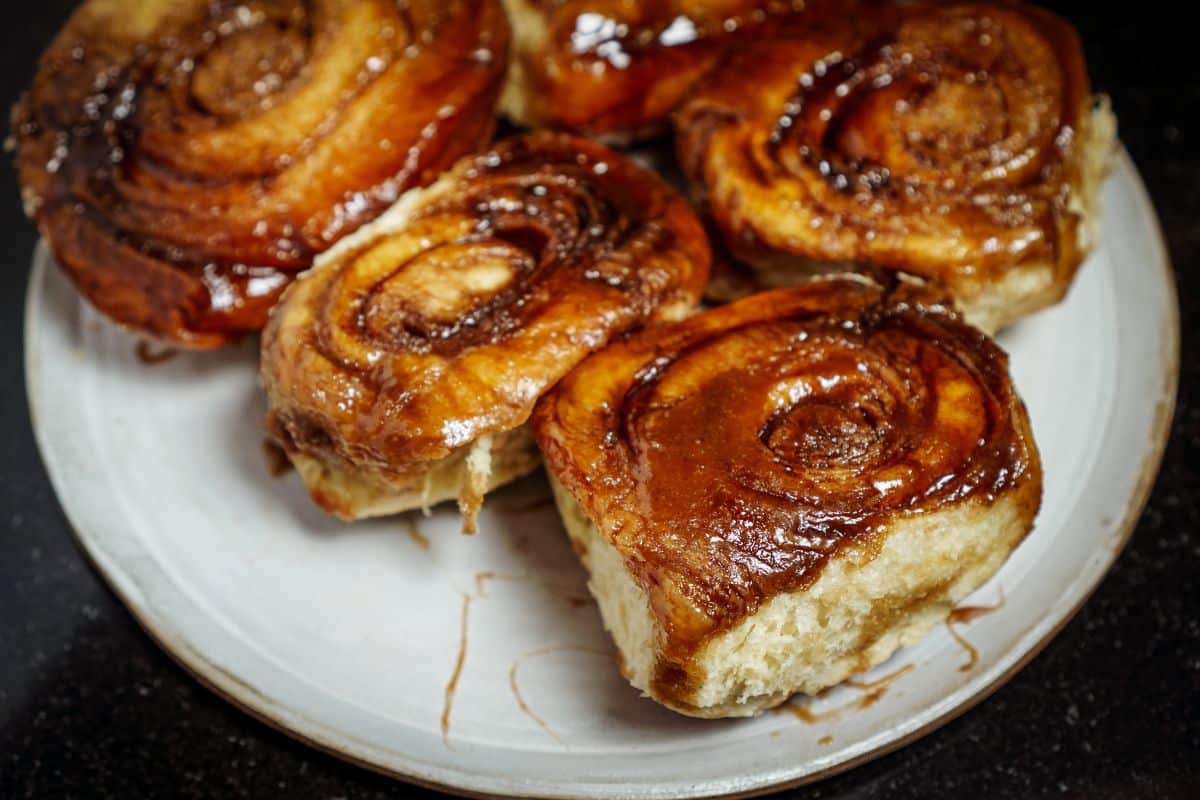 Although cinnamon rolls are great, these sticky buns are exceptional. The soft buns filled with brown sugar, pecans, butter, honey, and cinnamon just steal your heart away.
When you're looking for a dessert to serve for breakfast, this dish is the first thing you want to eat.
Although it is filled with calories, you can always make it up for that by running a bit more to burn those extra calories.
7. Buttermilk Biscuits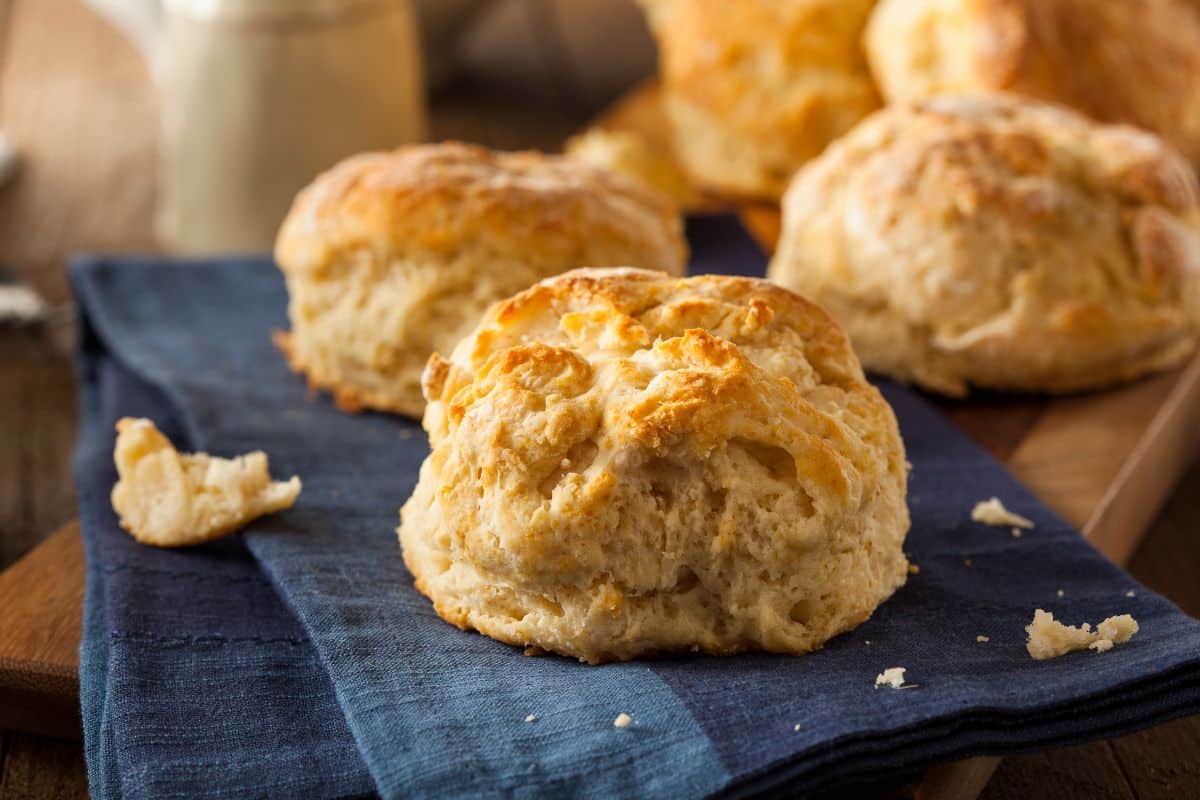 These buttermilk biscuits are so unbelievably buttery, flaky, and fluffy that you won't believe it!
This is undoubtedly the side dish you should serve if you want to start your day off correctly.
These biscuits have so many layers that you will just fall in love with them.
Additionally, the entire kneading and folding procedure only take 2 minutes!
8. Crepes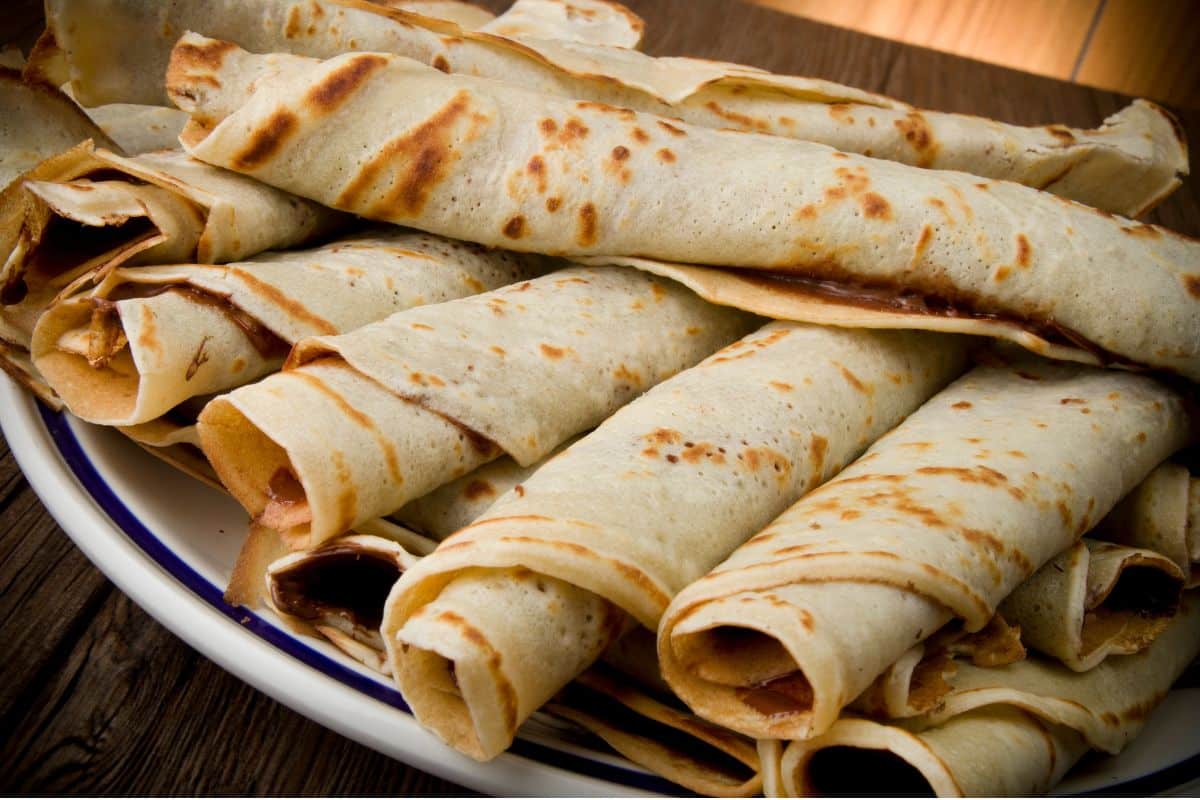 A crepe is almost considered a pancake that has been folded or stuffed after being thinned out on a cast-iron griddle.
These thinner pancakes have a rich, sweet, and creamy taste; it's like heaven in your mouth.
However, depending on how you prefer to eat, things get even more amazing when you add the fillings or topping.
You might if you're thinking that making crepes would be too difficult, especially when you are in a rush for breakfast because the procedure to make this delicacy is really quite easy!
All the ingredients required to make crepes will likely be in your kitchen already, so don't miss out on this amazing dish for breakfast.
9. Bacon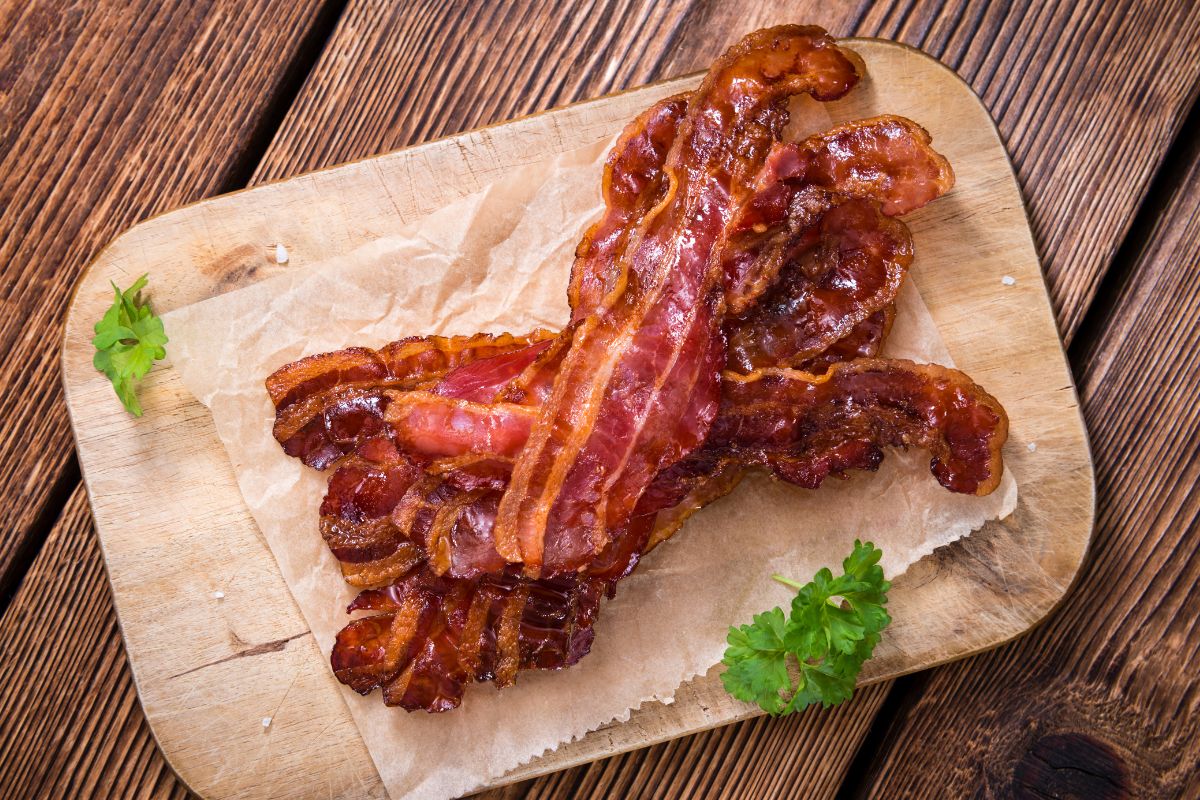 Everyone's preferred breakfast meat is bacon. This crispy, smoky, flavorful, and delicious creation cannot be ignored!
You can fry it the way it is or add some brown sugar to start the caramelization process. A classic flavor combination is sweet and salty.
In addition to the usual thin slices, you can choose a thicker cut. It won't be crisp, but it doesn't mean it won't be wonderful!
10. Strawberry Sauce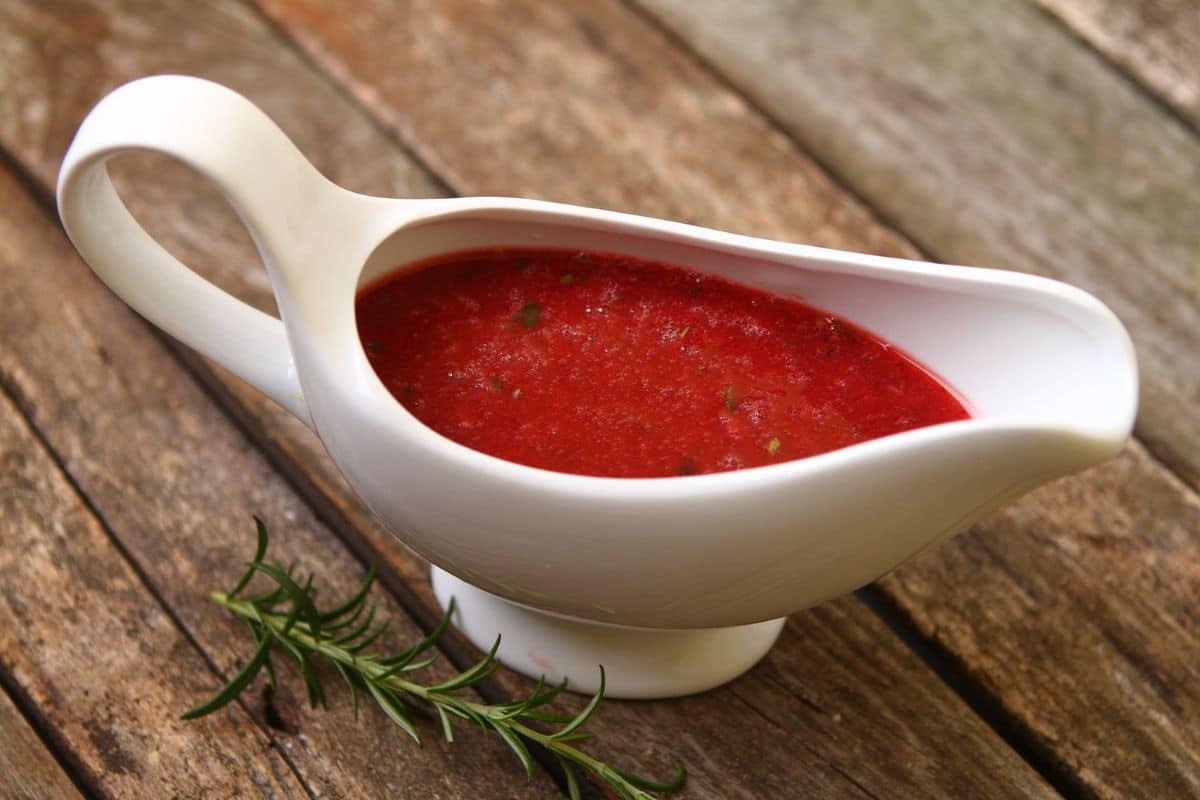 Are you looking for a sweeter option than chocolate or maple syrup for your waffles, French toast, crepes, or pancakes?
You need to stop looking around because this sauce is all you need. It takes only 10 minutes to make this simple sauce.
The sauce will be fantastic whether you buy frozen or fresh berries from the market. This strawberry sauce is a great way to top up desserts.
Final Words
We hope that these quick and simple breakfast ideas will fill you up and give you energy, whether you're always on the go or don't like to spend more than 15 minutes making your meal in the morning.
The next time you're unsure what to serve for breakfast, step up your cooking game by trying these best dishes for breakfast.
Print
10 Best Side Dishes for Breakfast
Check out these great Side Dish Recipes for Breakfast that have been shared on Pinterest.
Author:
Prep Time:

5 minute

Cook Time:

10 minutes

Total Time:

15 minutes

Yield:

1 serving

Category:

Sides

Method:

Cooking

Cuisine:

Side Dish
Instructions
Click on each link above to view the pin and recipe.
Obtain all the necessary ingredients to make the recipe.
Follow the steps to create your side dish.
Enjoy your delicious meal =)
Nutrition
Serving Size:

1 serving

Calories:

254

Sugar:

37 g

Sodium:

86 mg

Fat:

10 g

Saturated Fat:

2 g

Unsaturated Fat:

3 g

Trans Fat:

0 g

Carbohydrates:

43 g

Fiber:

4 g

Protein:

1 g

Cholesterol:

0 mg
Keywords: Best Side Dishes for Breakfast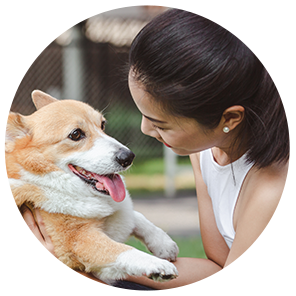 Hi, I'm Linda thanks for stopping by! We're so happy you're here. If you're a foodie and love to cook from home - you're in the right place..
LEARN MORE
Join the mailing list and receive our free newsletter!
Recipe Marker provides you with the best information about home cooking tips, recipes, ingredient substitutes and more. Check out our blog to see the latest articles.